Indoor Rowing is excellent exercise – full body but low-impact. And it can be used for steady state cardio or interval training such as HIIT.
To row indoors you will need an indoor rower.
And the Concept2 Model D Rower is the best indoor rower for CrossFit style workouts, as well as rowing workouts.
Concept2 is the gold standard for indoor rowing machines. They have over 40 years experience designing and building exercise equipment that can be used by the novice, a world-class athlete, or anybody in between. Therefore we think this is the best indoor rower – the Concept2 Model D Indoor Rower. It's our recommended model for use at your home or in the garage. It's compact (requires only 9 x 4 feet of space), ergonomically designed, and works great.
Click to See the Concept2 Model D Rower price at Rogue Fitness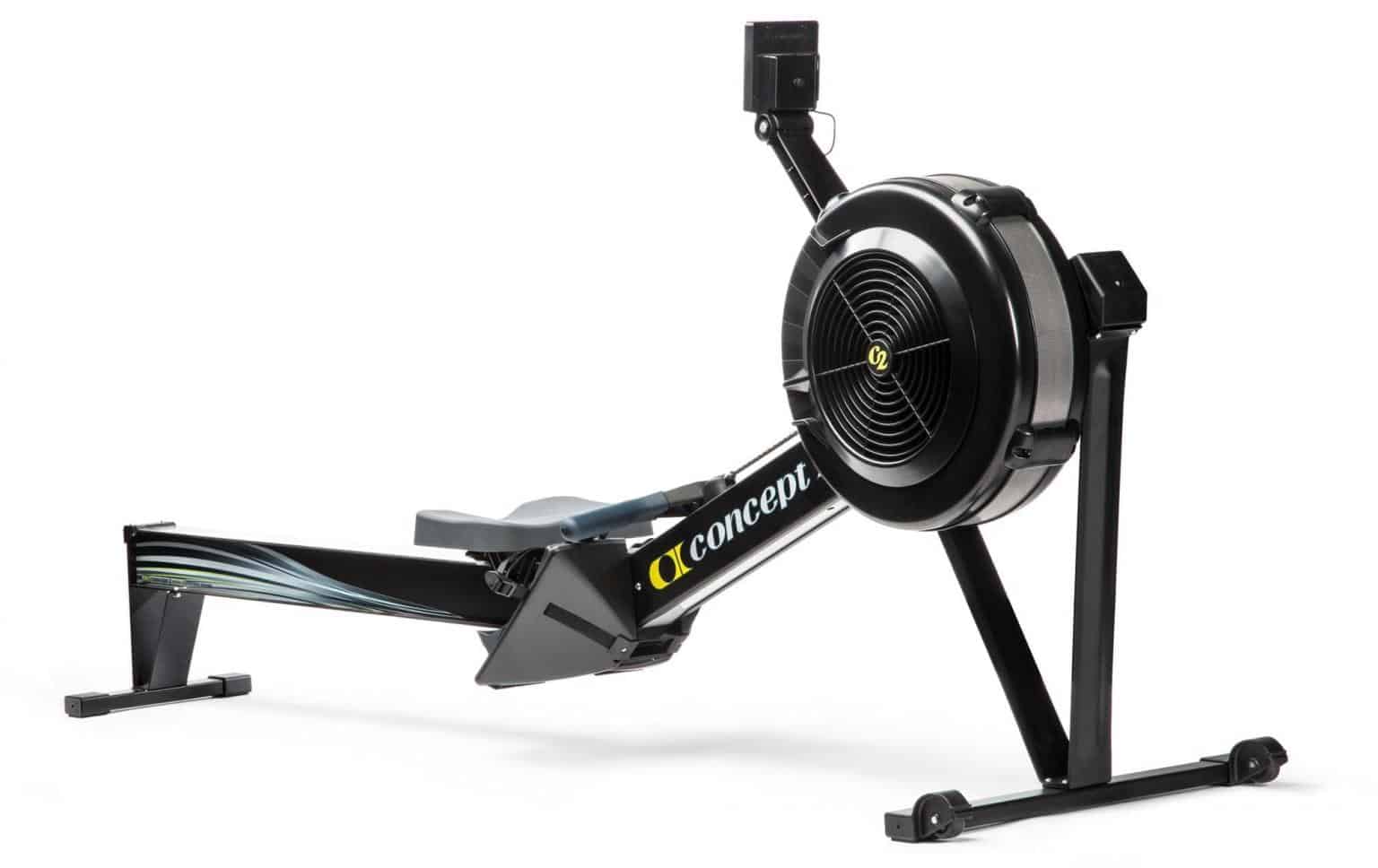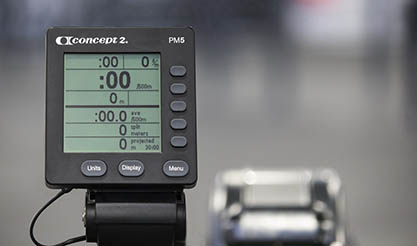 Here's some more features:
PM5 Performance Monitoring – The PM5 performance monitor tracks and displays all the key information you need for a great workout – Strokes Per Minute (SPM), Power Output, Time, Distance, Calories burned, and more.
Compact storage – The unit easily separates into two pieces for storage. Caster wheels make it mobile.
Ergonomics and Quality – Concept2 models simply have the best ergonomics and a build quality that can't be matched. In addition, there's a 2 year total warranty and a 5 year frame warranty. This is well-designed, durable equipment.
The Concept2 Online Logbook allows you to record your workouts on the Concept2 indoor rower, and their other products (the SkiErg and BikeErg.) You can keep track of your total meters, analyze your progress, take part in challenges, and compare your results against others worldwide. You can even find a virtual (online) training partner.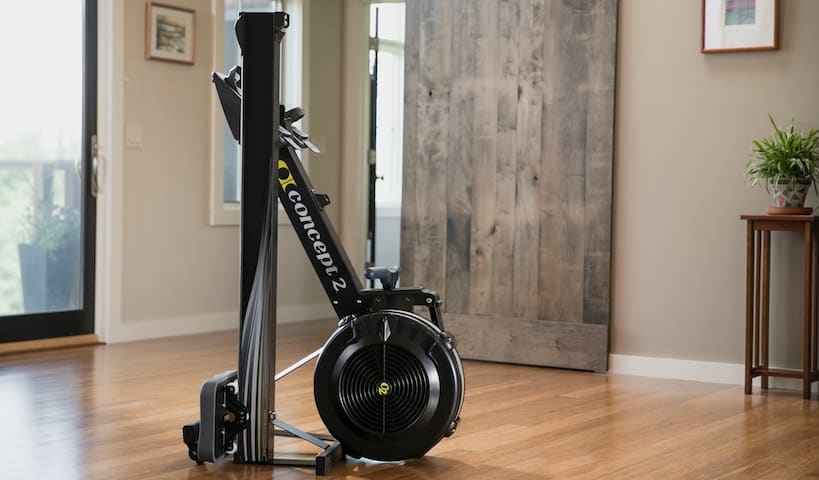 Need Even More Space? Hang It On The Wall
Don't run out of space in your home or garage gym – use the
Rogue Rower Hanger
to store your Model D rower in the most efficient way possible – on the wall. Free up floor space, and make sure your equipment is kept safely out of the way when not in use.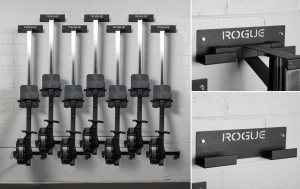 Where To Buy A Rowing Machine
Many vendors sell the Concept2 Model D and Model E Rowers. And you are going to get the same product no matter where you buy it. So what should you look for in the best rowing machine for sale? The best price, and ideally look for free shipping or reduced cost shipping.
Buying a used rowing machine is also a good option. The Concept2 is a tough piece of equipment – and any unit in use for light duty, such as in a home or garage gym is going to be a good deal. Keep an eye on your local classified ads or craigslist – these rowers come up occasionally – but they go fast. Finding a used Concept 2 rower for sale isn't easy – but it's not impossible.
Indoor Rowing Machine Accessories
A rower is a heavy piece of equipment, and you can use it indoors, but make sure to protect your flooring. The E-Z Kleen Vinyl Rower Mat is just the product you need. It's affordable enough for home gym use, but also tough enough for pro and collegiate facilities. Sized at 3 ft. x 8-½ ft. cut (⅛" thick) it is perfect for the Concept2 line of rowers. The industrial-strength vinyl mat protects vulnerable hardwood and laminate flooring without permanently trapping dirt and debris in the process. A unique 100% Koroseal vinyl material, combined with round rib corrugations, make the E-Z Kleen resistant to oils and easy to clean with simple soap and water. A non-slip, skid-resistant backing also ensures a stable foundation as you use your rowing machine or other comparable equipment.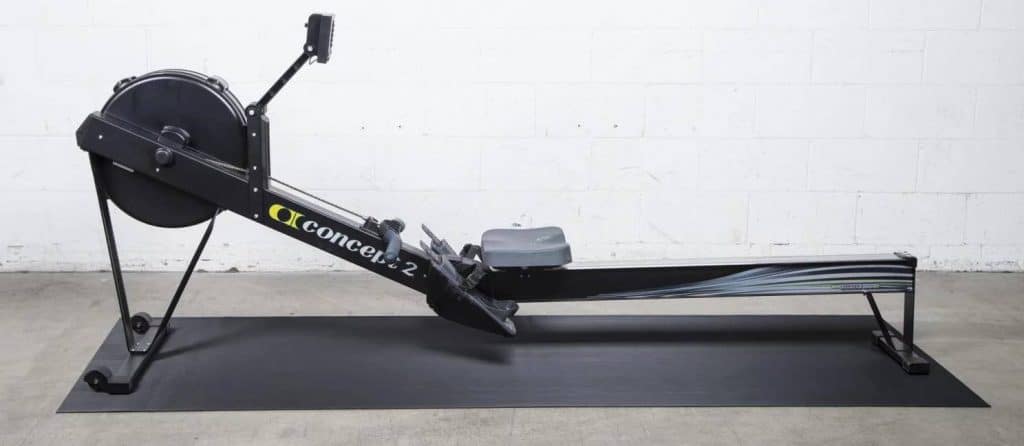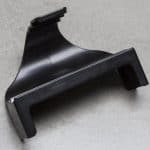 Here's another nice piece of kit that any regular indoor rower user is going to need – a Concept 2 Rower Smartphone Cradle from Rogue Fitness. It provides a convenient, safe way to keep your mobile device accessible while training. The cradle slides securely onto the top of the performance monitor (works with the PM5, PM4, or PM3), and is sized to accommodate smartphones of various lengths. The adjustable arm can hold phones as narrow as 2.25 inches in width and can stretch open to 3.5 inches in width for oversized devices such as the iPhone Plus sizes.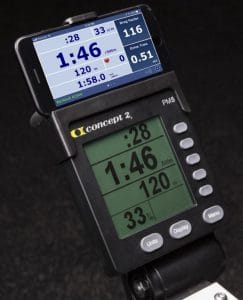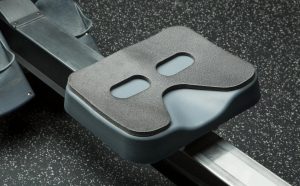 For an increase in comfort, check out the Rower Seat Pad. It's die-cut ⅜" foam and uses self-adhesive backing for a quick and secure install. It offers a nice extra bit of cushion for your workout, and works with any Concept 2 rower model (A through E).
Also for comfort getting on and off the device check out the Model E rower. What's the difference between the Model D and the Model E? The Model E's raised 20″ seat height is 6″ above the Model D position. This allows people with balance or mobility concerns to get on and off the machine with less effort. The chain housing on the Model E Rower is fully inclosed, helping to keep the nickel-plated chain clean and out of harm's way.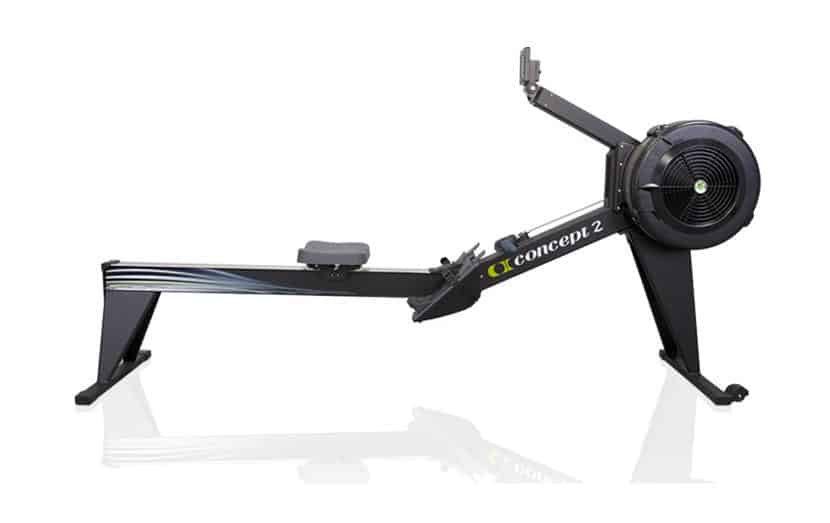 In Summary – Indoor Rowing
Indoor rowing is a fabulous fitness method to have in your arsenal. There is a little bit of a technique learning curve to deal with, and you need the equipment, but we think you'll quickly grow to love this exercise.
You may also want to read our guide to air bikes, which are also an excellent cardio training tool.
References
Photo and Image Credits
The Rogue Fitness logo and some product imagery on this page is property of Rogue Fitness and provided by Rogue Fitness.
Some additional product imagery is courtesy of Concept2, Inc.
This website is not affiliated or associated with CrossFit, Inc. CrossFit is a registered trademark of CrossFit, Inc.