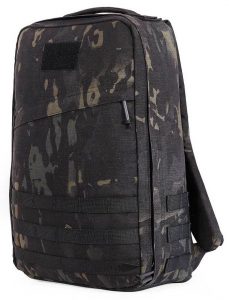 Does GORUCK have a Veterans Day Sale?
Yes – they do. And it's on NOW.
Shop GORUCK Veteran's Day Sale Now
For Veterans Day Sale 2018 GORUCK will have the following items on sale, starting at 11:59PM EST on Nov 8, 2018:
Shop GORUCK Veteran's Day Sale Now
GORUCK Black Friday 2018 Sale
GORUCK, like a lot of other retailers, has a really big sale in November for Black Friday and Cyber Monday.
After the recent GORUCK price increase, fans of the brand are eagerly awaiting what the sales might be for Black Friday 2018 (and Cyber Monday).
Unfortunately, we don't know what will be on sale just yet.
But, we can tell you what they had on sale last year.
We do expect the GORUCK Black Friday 2018 sale will run all week long, as it did last year.
GORUCK Black Friday 2017 featured a lot of great deals, such as: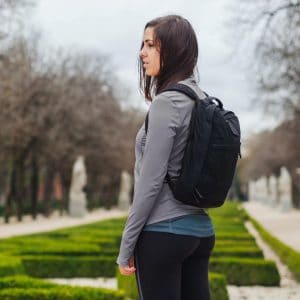 $50 off the GR1 backpack
Up to almost $100 off the GR2.
Discounts on the Echo – GORUCK's smaller (16L) ruck.
New colors for several pieces of gear
Great discounts on accessories such as the wire dopp
I think the big question on everyone's mind: Will the GORUCK GR1 be on sale for black Friday 2018?
From the above you can see that last year had the GR1 on sale. Of course, this was prior to the big price increase – so we'll see what they do for 2018.
At some point during the sale they also added bundles – such as a rucking accessories bundle that included a chest strap and waist belt, a sandbag bundle, packing cubes and the wire dopp, and a bundle consisting of the GR2 ruck and the Bullet ruck.
There were various apparel items on sale as well including the Challenge pants and Challenge shorts (but not the Simple pants). Various GORUCK shirts were also on sale.
Many of the smaller accessory items were offered at a discount, including: tough bag, padded field pockets, and water bottle pockets.
The GORUCK Ruck Plates also saw a substantial price increase this year.
Will there be a Black Friday sale on ruck plates? I think yes. Why? Because they are seeing competition from Titan Fitness and others such as F3 that offer similar items.
The GORUCK ruck plates are of the highest quality – but let's face it – we're talking a big chunk of iron (in a convenient form factor). Buyers tend to be less picky on the details for these sort of items.
The GORUCK MACV-1 ruck boot will be available soon (It is in pre-order status as of this date). Given pent up demand, I doubt that item will be on sale personally. I also think it's also very price competitive with other boots already.
GORUCK Events may be on sale as well, as they were for Christmas in July.
What will GORUCK actually do for Black Friday 2018? We won't know until later in the year, so be sure to check back again.
GORUCK Price Increase
In late August 2018 the founder of GORUCK announced that an across the board price increase of 20-30% was coming on September 1, 2018 – for all rucksacks and apparel.
The price increase did take place after the Labor Day holiday.
The GR1 backpack now costs $395. GORUCK still offers the Earned Service Discount (a 25% discount) for those eligible.
This is their first price increase of the GR1 since it came out in 2010. The increase is to help offset the cost of labor – because the bulk of their products are made in the USA.
Does GORUCK have discount codes and coupons?
GORUCK frequently issues discount or coupon codes, and has special sales, such as Christmas in July (XIJ) or Black Friday.
But, they also have an ongoing discount of 25% off your total order of gear and events for :
Military (Active Duty, Active Reserve, National Guard)
Veterans
Police – including Air Marshals, Fish and Wildlife officers, and much more
Firefighters and EMTs
Government employees
Students – College, University, etc.
GORUCK calls this their Earned Service Discount
The best part is that this is a standing offer – it never expires and is applicable to your entire order!
GORUCK Christmas in July 2018 (XIJ)
GORUCK's Christmas in July 2018 sale (XIJ) has come to an end. This was a really big sale – discounts on rucks, ruck plates, apparel, and more. They even added event discounts for the 2nd half of the sale.
Their next big sale will likely be Black Friday 2018
The GORUCK Christmas in July 2018 sale ran from Monday July 2nd through Sunday July 15th.
Here's some examples of the great deals they had on gear. Most of these were limited by quantity – meaning once they reached a certain level of sales, the price went back up. This meant you had to act quick to get the best deal.
GR1 in Arid, Woodland Camo, Multicam, and Sand colors for $205
GR2 (Navy Blue, Coyote Brown) for $255, and Black for $295
Echo (Arid, Multicam, Java) for $165. Black for $199.
Rucker 2.0 (Ranger Green, Wolf Grey, Steel, Coyote Brown) for $145, Black for $155.
Ruck Plate bundle – 10lb, 20lb, and a 30lb plate for $165
Many other items on sale including accessories and apparel
For the 2nd week of the sale they added steep discounts on events. Here's some of the event deals.
40% off Challenge Event
40% off Survival Event
15% off Firearms Training
15% off the Star Course – Star Course is a very challenging 50 miler.
Will GORUCK have a Christmas in July 2019 sale? They almost certainly will.
GORUCK Christmas in July Sale 2017
GORUCK has an annual sale in July, deemed the GORUCK Christmas in July sale. It normally runs the week of July 4th.
For 2017, there were some great deals, such as:
Discounts on the Bullet Ruck and Rucker
A new piece of gear: the GR3 – their biggest ruck yet at 45L capacity. It also had great pre-order discounts.
Various discounts on apparel and other accessories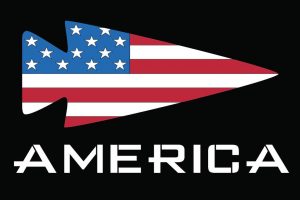 GORUCK Father's Day Sale 2018
For Father's Day 2018 GORUCK held a special sale. What was on sale?
Buy a $100 e-gift card, get a free Light event,
Camo bullet rucks for $119,
The slick (non-molle) GR3 (their largest (45L) ruck!) for $90 off,
discounts on the Kit Bag,
and discounts on apparel.
Does GORUCK have a Labor Day Sales?
For 2018, GORUCK delayed their first ever price increase on the GR1 to occur after the Labor Day holiday (the price increase was originally scheduled for September 1st).
Does GORUCK Have a Memorial Day Sale?
GORUCK does not have a Memorial Day sale. In the US, Memorial Day is for remembering those that have given their lives in the defense of freedom in the military.
While some retailers may have these sales, for a veteran friendly and military friendly business such as GORUCK it is not considered a special occasion to sell products.
Why GORUCK Products?
We're a
GORUCK
affiliate – so if you order equipment after clicking the links in this article we receive monetary compensation. But that's not why we recommend GORUCK. It's because their equipment is innovative, built to last, and made in America. They are the driving force behind rucking not just as exercise, but as a way to make people better. And that's why we love them.
Photo Credits
Some product photos on this page are provided by, and property of GORUCK.
Other product photos are property of the manufacturer, and provided by the manufacturer.