Got Wall Balls? If not – this article is for you. Let's look at this unique, fun workout device.
Wall balls are an amazing exercise accessory for increasing strength, explosiveness, and cardiovascular endurance. Wall ball exercise is a functional, full-body exercise that you can add to any strength or cardiovascular workout to enhance effectiveness. It is part of CrossFit but is now used in any fitness facility because of its benefits.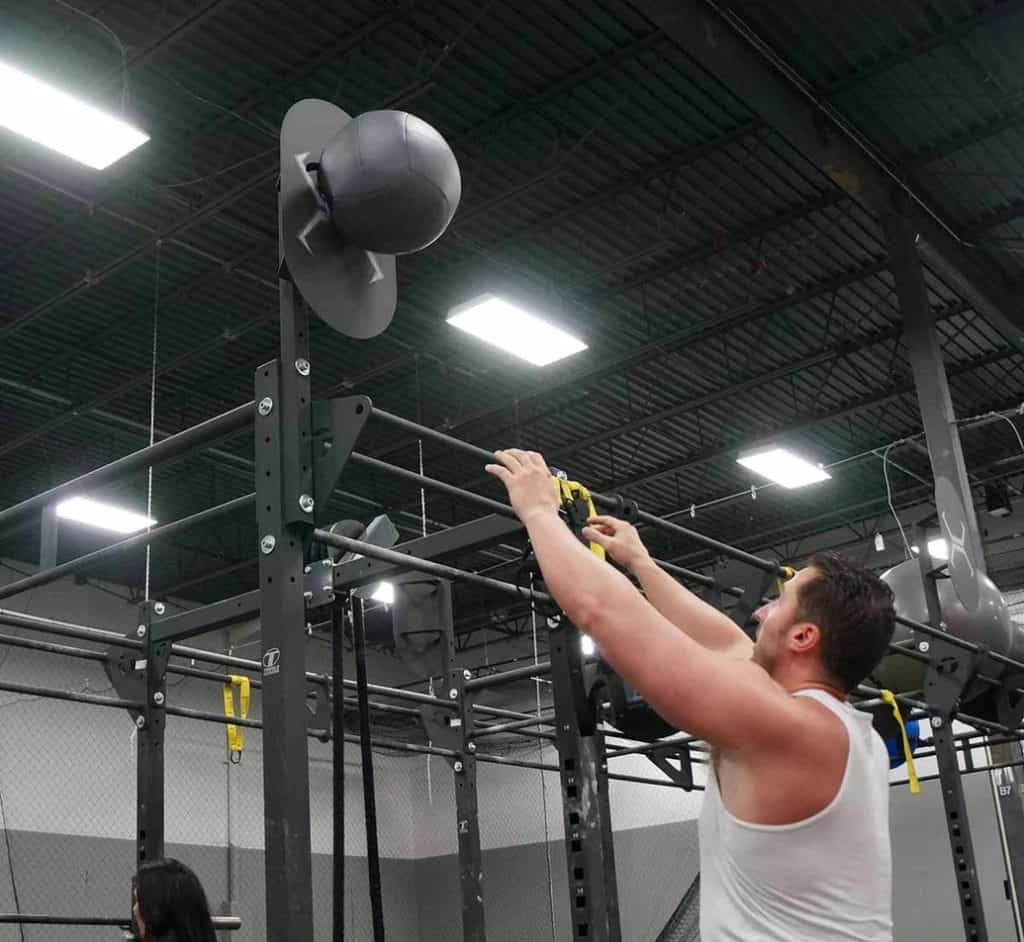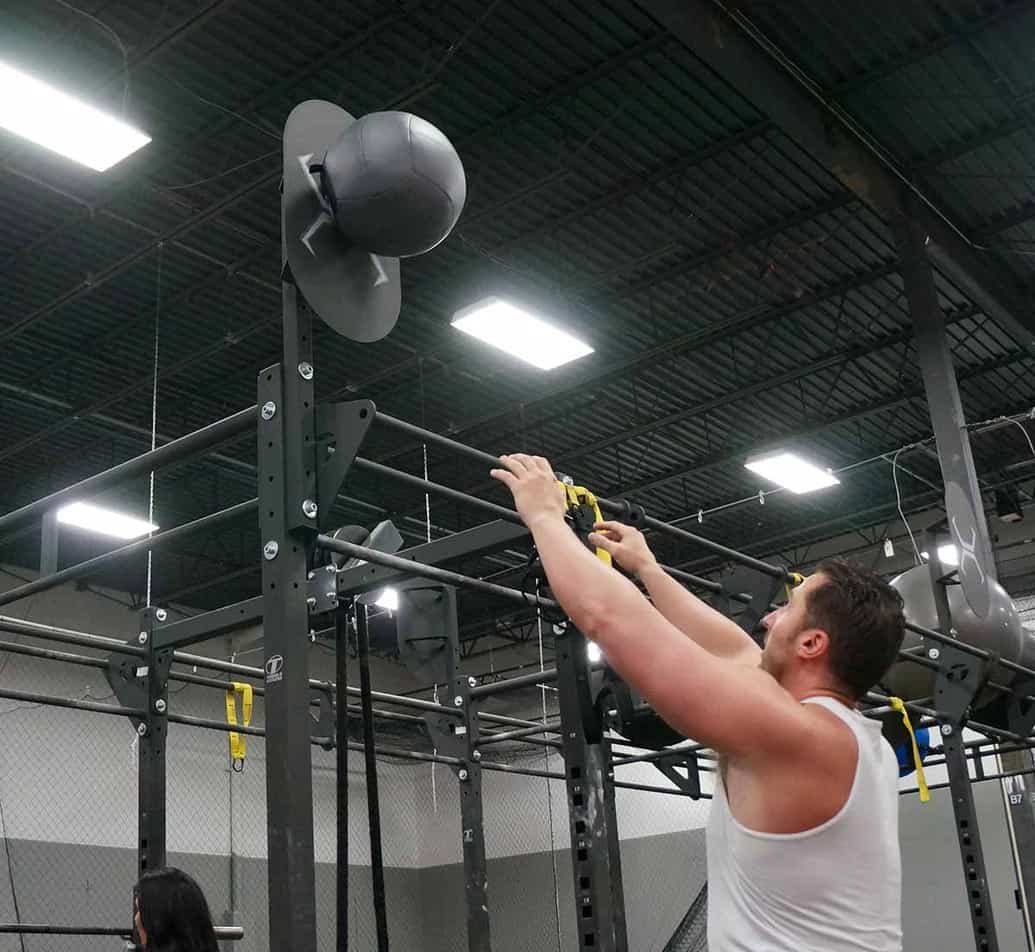 Here are some of the great gear we are going to look at – from several different manufacturers.
Wall Balls – Overview
Wall balls are a functional exercise that can help you in everyday movements, and not just in the gym. Wall balls reflect the dreaded thruster as they work multiple muscles in your body. If you do sufficient wall balls, your explosive power will steadily grow. In addition, your muscles, heart, and lungs will work harder altogether and build your aerobic and anaerobic capacity.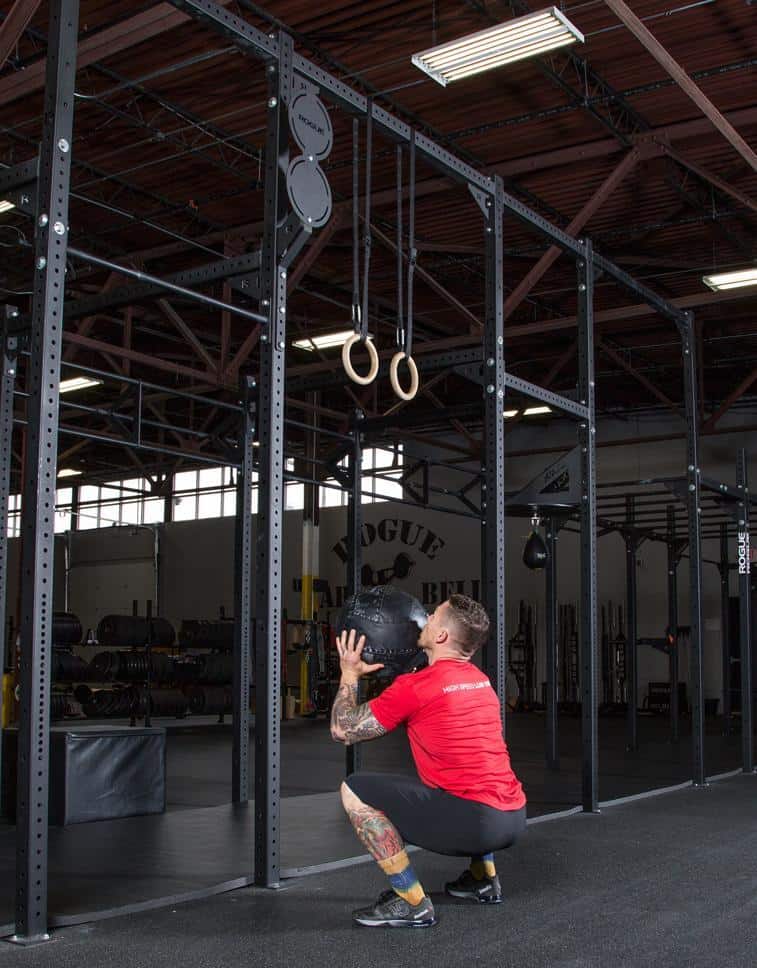 To do a wall ball exercise, you need to stand in front of a wall holding your med ball with both hands in front of your chest. Then, squat down low with your hips below your knees. Throw the ball up to a particular point on the wall or a target as you straighten your legs. Use the strength of your lower body to launch the ball up, coming onto the balls of your feet. Keep your arms stretched, ready to catch the ball after it bounces off the wall. This is one rep, and you can complete four sets of 15 to 20 reps if you still can. Here are some quality wall balls from trusted fitness companies and some wall ball targets for a torture treat that will make you functionally fit, develop your VO2 max, and transform the way you go in life and sports.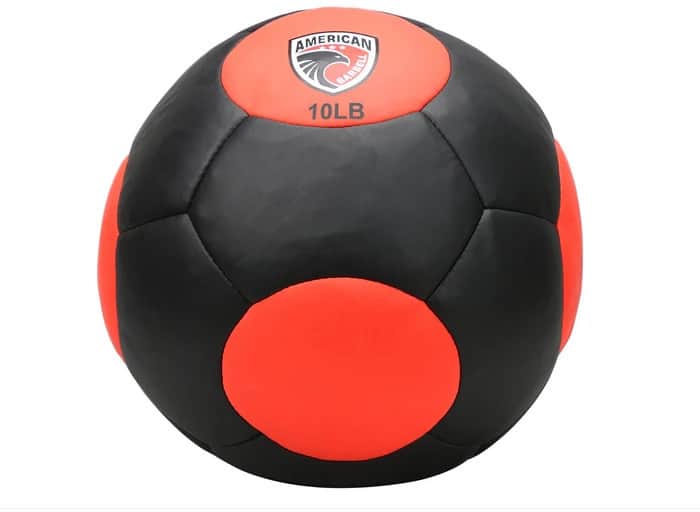 Rogue Bolt Together Wall Ball Target
The Rogue Bolt-Together Wall Ball Target is a clever arrangement of the steel plate produced initially for the CrossFit Regionals competition. It measures 16" in diameter and 3/16" thick, and the bolts efficiently to an existing Infinity or Monster Lite upright, with standard CrossFit wall ball height options of 9′, 9.5', and 10'.
The target includes a crosshair sticker to better accuracy on wall ball shots. It makes a great option for home gyms or large affiliates looking to prevent the scuffing and wall damage often caused by makeshift, wall-painted targets. The center of the target will sit 12″ above the top of the upright when mounted at its highest setting. The plate can also be pivoted sideways and attached to a 43" cross member or Rogue X-70 Beam using the rendered 5/8" hardware.
Rogue Double Wall Ball Target
Once connected, the faces of the Double Wall Ball Target elongate approximately 5.75″ off the face of the upright. It attaches quickly to any Infinity or Monster Lite rig, linking the standard target heights for men (10') and women (9') into one convenient unit. The two 0.125″ thick steel target plates each measure 12″ in diameter and include laser-cut Rogue branding.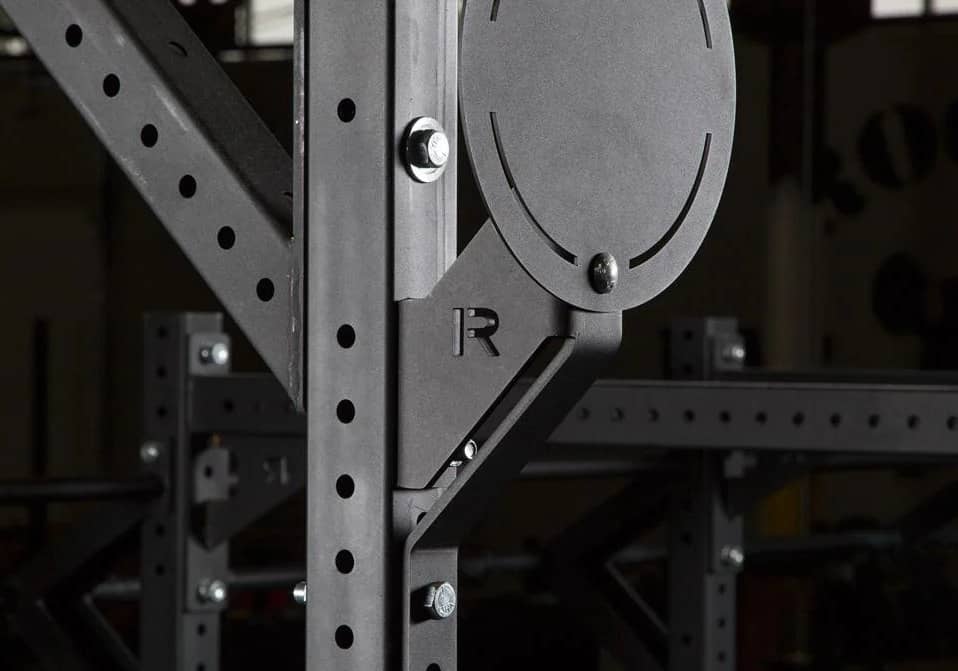 All important hardware is incorporated – 0.625″ for mounting the arm to your rig and 0.5″ for connecting the target plates to the arm. The mounting arm is manufactured from 0.3125″ Laser-cut Steel and emphasizes a formed gusset for greater durability. There are seven mounting holes, 2″ on center, with the top and bottom holes measuring 12″ on center.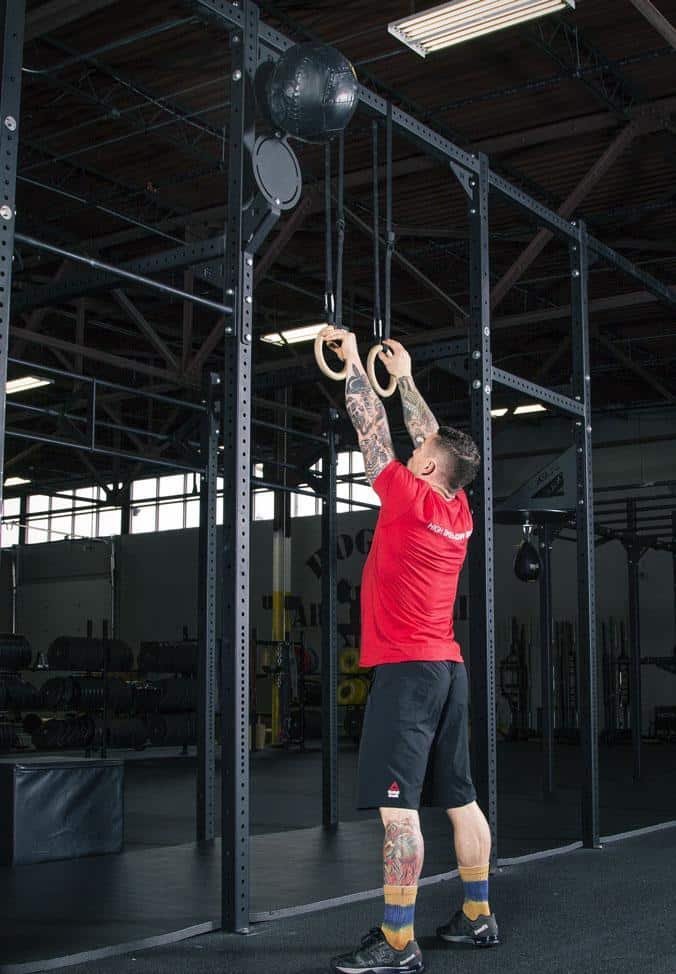 Rogue WB-2 Wall Ball Target
The two-sided WB-2 Wall Ball Target measures a standard 16" in diameter. It comprises a set of bolts for mounting, particularly to 2×3" Infinity Series crossmembers, including the X-43, X-70, XM-43P, and XM-70P pull-up bars, or the X-70B Beam. You can also prefer to mount the target directly to a wall for one-sided use. You can practice wall ball throws at any height using Medballs or Slam Balls, but most competitions set the men's target height at 10 feet and the standard women's target at 9 feet.
Each WB-2 Wall Ball Target is built in Columbus, Ohio, using 3/16" thick steel plates in a black powder coat finish. The unit weighs 22 LBS in total and produces a durable, effective, and well-stabilized wall ball station revised equally to a small garage gym or a large-scale, professional training facility. Unfortunately, the WB-2 is not compatible with a 3×3" Monster Beam using the supplied bolts.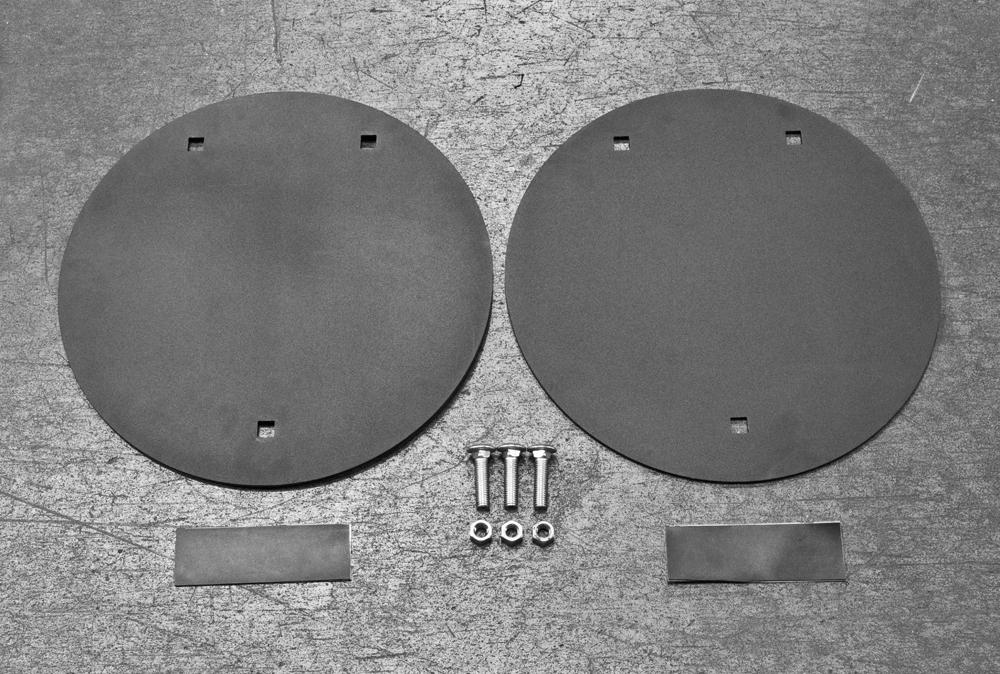 Rogue Monster Bolt-Together Wall Ball Target
A useful accessory for both home gyms and large training facilities, Rogue's Monster Bolt-Together Wall Ball Target reduces the recurred scuffing produced by painted-on wall targets. In addition, it can help stimulate greater accuracy on wall ball shots. The target plate itself is 16" in diameter with a thickness of 3/16".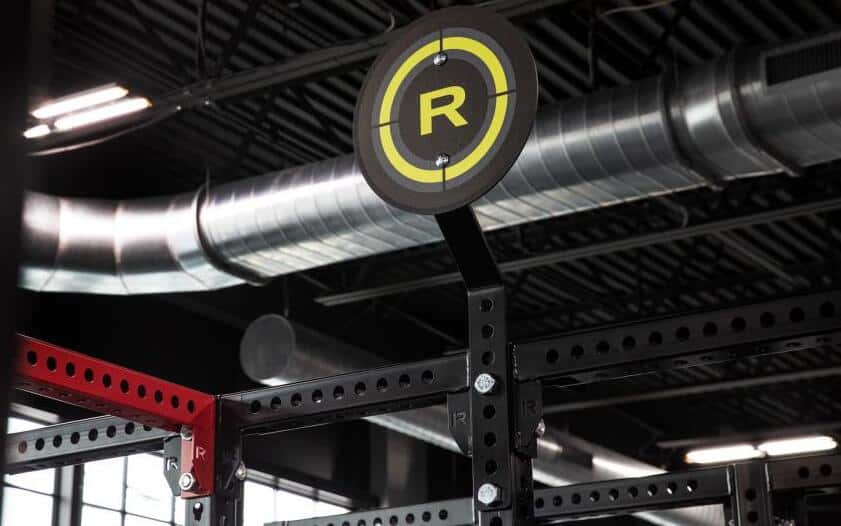 The Wall Ball Target carries all necessary 1" hardware, a crosshair design for augmented aim, and wall ball height options of 9′, 9.5′, and 10′. When mounted at its highest setting, the center of the target will sit 12″ above the top of the upright.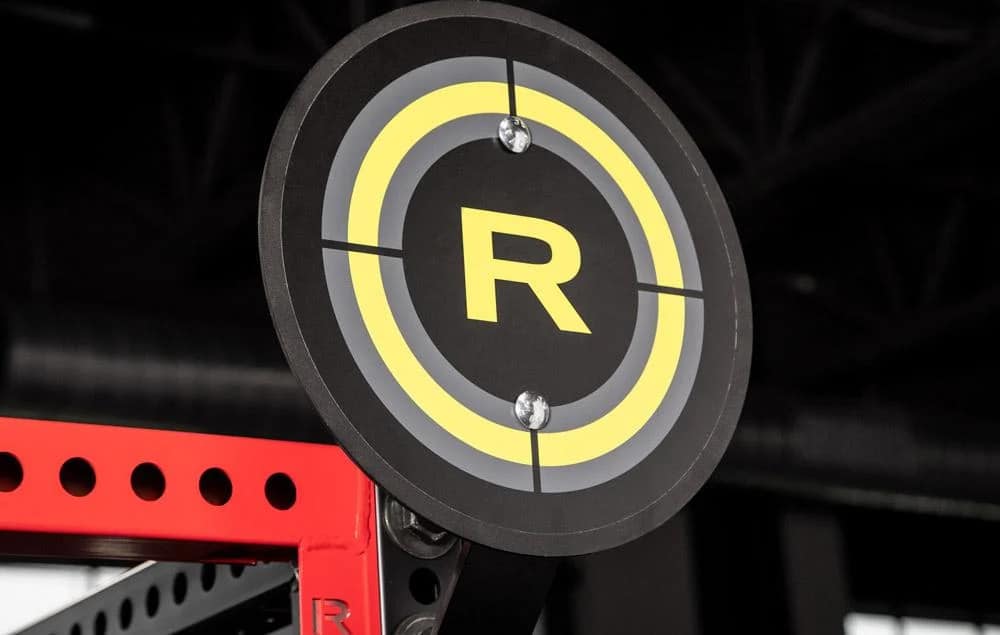 Torque Fitness Wall Balls
Composed of heavy-duty vinyl-coated nylon, the wall balls remain dimensionally firm over time, making them a solid and stable choice. In addition, the flexible soft-shell construction and consistent weight make it smooth to catch and throw Torque Fitness wall balls.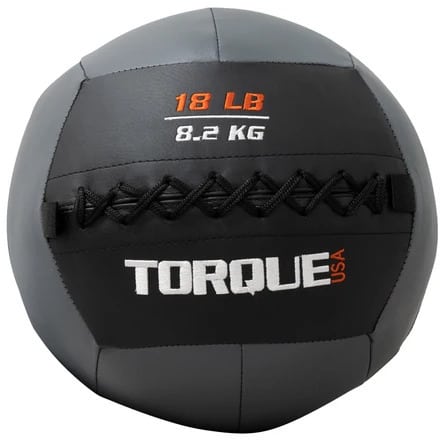 Each ball has Imperial and Metric markings that tell the pound and kilogram weight of each ball. The non-bounce balls were produced to be compatible with the X-Series Functional Training Systems for a high-powered, practical workout experience.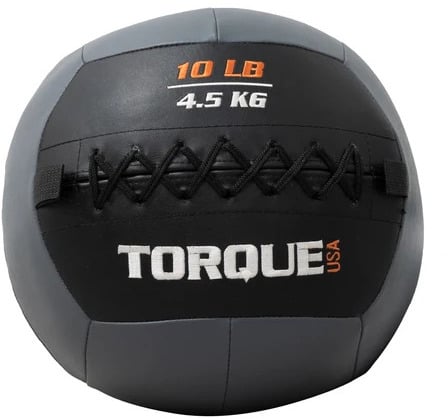 Torque Fitness Wall Ball Target
The Torque Fitness Wall Ball Target has a fully welded frame with no bolts on target that could destroy wall balls. It is compatible with all Torque X-Series systems except the 7′ Arsenal and Squat Stand.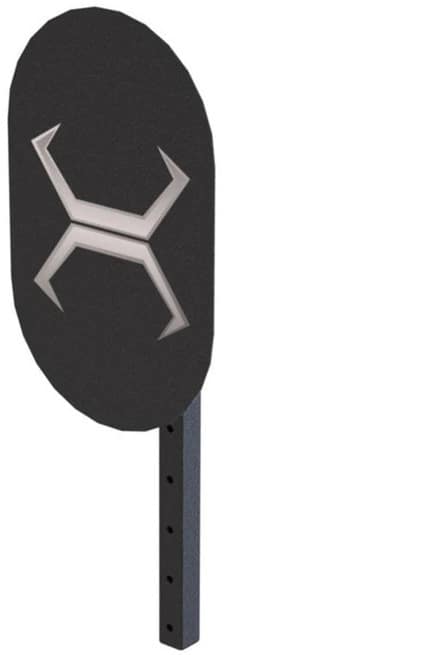 It is a heavy-duty wall ball target formed to take the 24/7 punishment of commercial club or gym use. It features an oval design that allows for 9′ and 10′ target heights.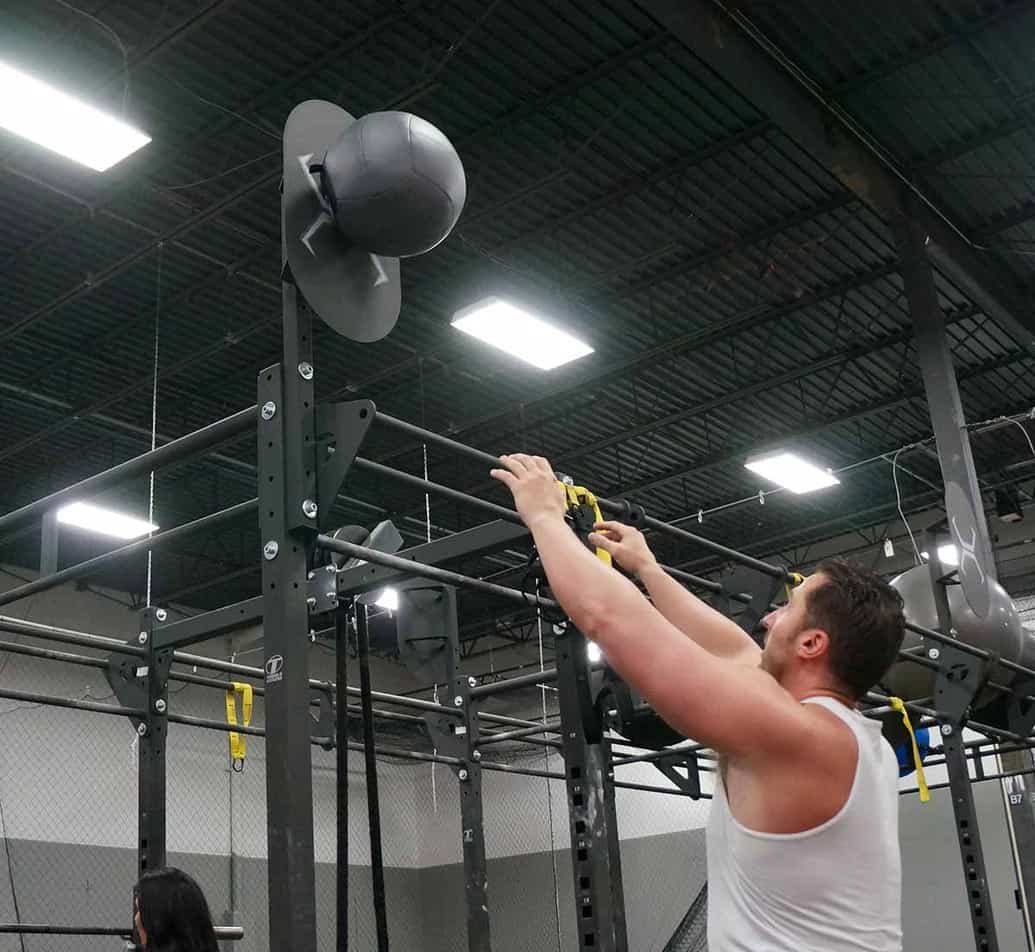 American Barbell Wall Ball
The American Barbell Wall Ball has a heavy-duty, triple-layer shell that is well-balanced and extends supreme durability. This ball has versatile hand-stitching and padded wall ball and a great feel. It does not get slippery with sweat when in use and can be used by trainees and athletes of any skill level.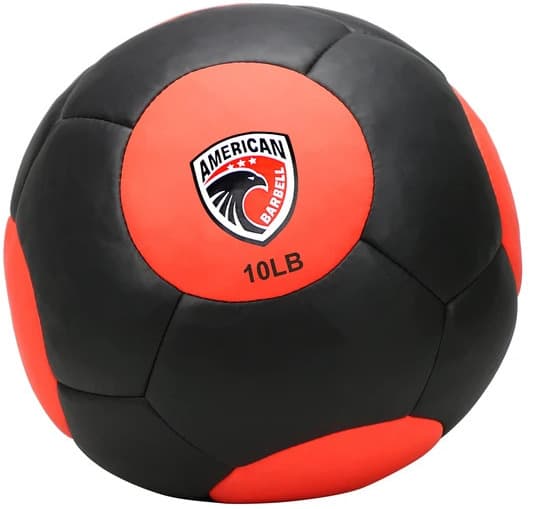 The American Barbell Wall Ball can be used by trainees and athletes of any experience level. It remains steady, even after years of impact on walls and targets.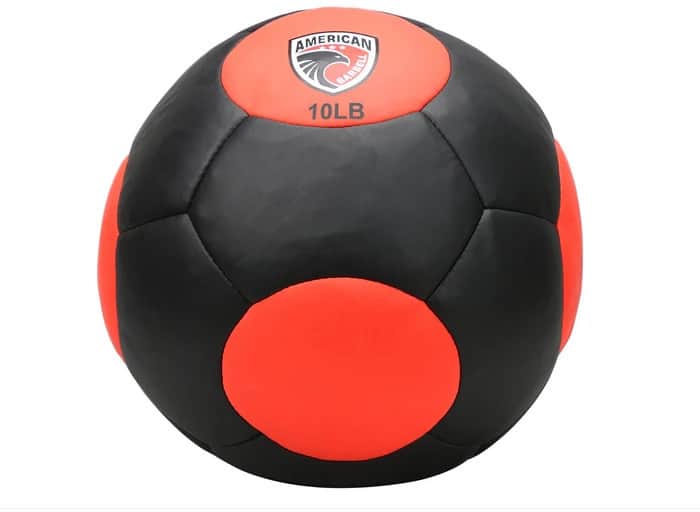 Fringe Sport Immortal Wall Ball
The Fringe Sport Immortal Wall Ball will not go out of shape, will never break, and will never fail in any way. Plus, it has a lifetime guarantee that comes at a price cheaper than companies making wall balls out of Kevlar and without a lifetime guarantee.
The shell is engineered with grippy rubber and endured 10,000 drops from ten feet high. Fringe Sport also tested dropping it from 150 feet high and didn't break. It is very durable but is soft and pliable and won't even hurt you when it hits your face.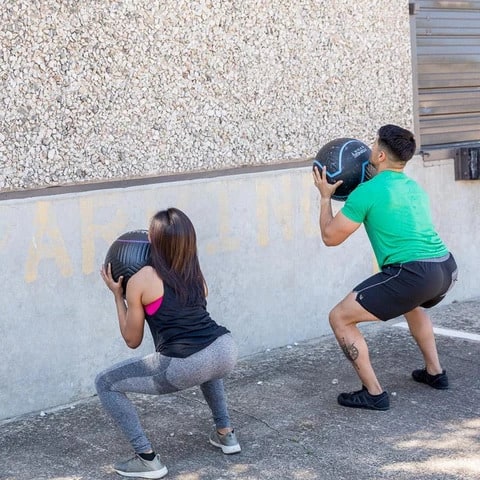 Get RX'd Rage Wall Ball
The Rage Wall Ball is the freshest addition to the wall ball family of Ger RX'd. It carries Rage series wall balls from 10# up to 30#.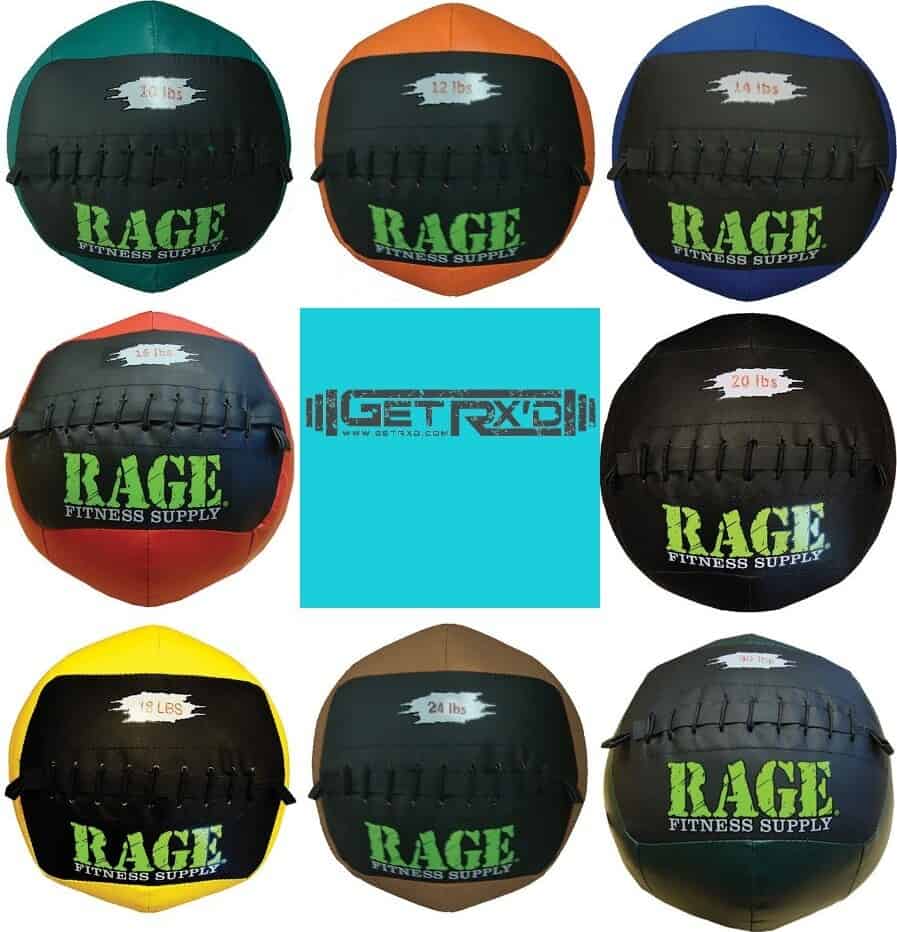 The ball is manufactured with heavy-duty 18 oz vinyl and constructed with a 14″ diameter. It is made in the USA for a similar selection with budget pricing in mind.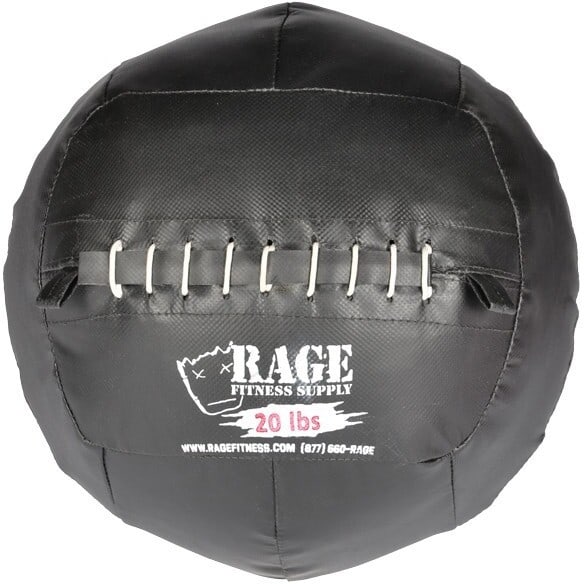 Get RX'd Premium Wall Balls
Get RX'd Premium Wall Balls use materials from some of the best in the industry and coupled them with Get RX'd design and production experience since 2010 that went through strict tests for each ball off the production line. As a result, each ball uses high-quality materials such as anti-bacterial, fire-resistant, anti-mold, and water-resistant shell, double-stitching, and added reinforcements underneath the surface.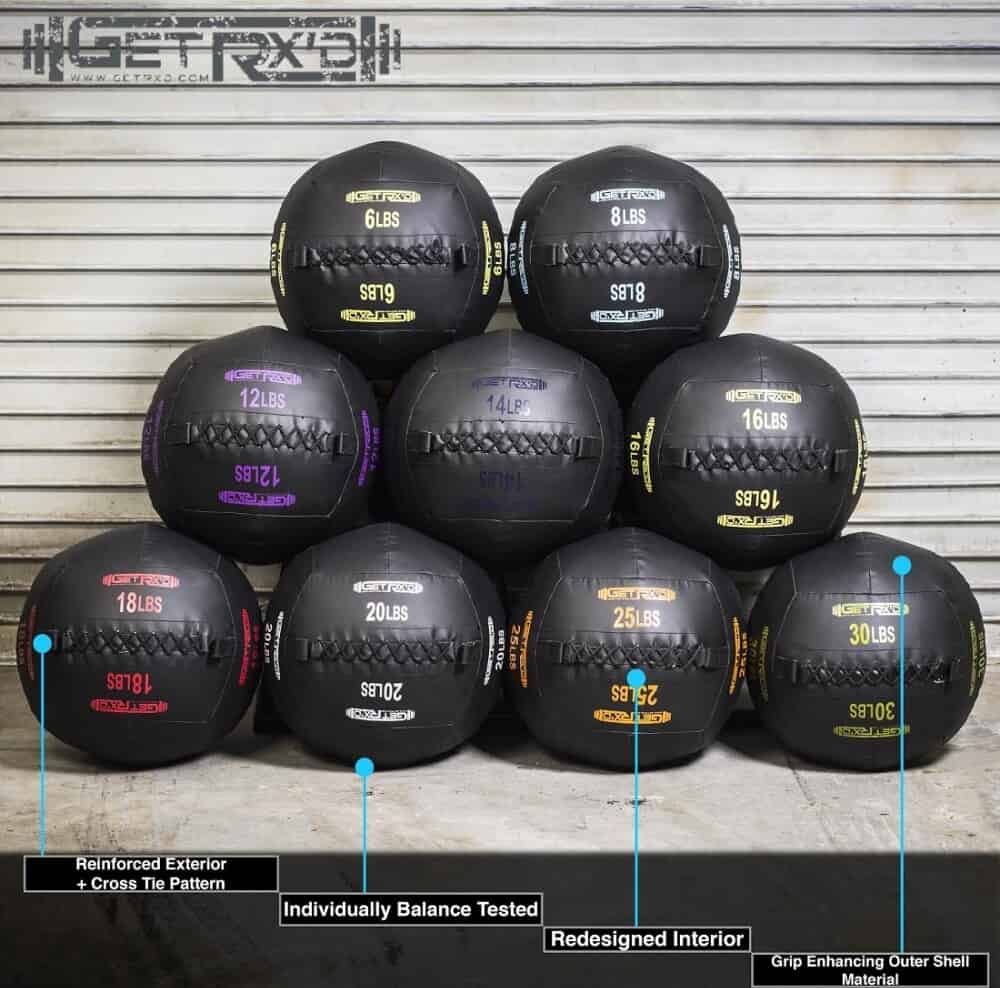 The balls consistently bounce off the wall with no surprises and use heavy-duty material to stop the ball from warping. In addition, they stay round and have a cross-tie pattern at the front to prevent loosening.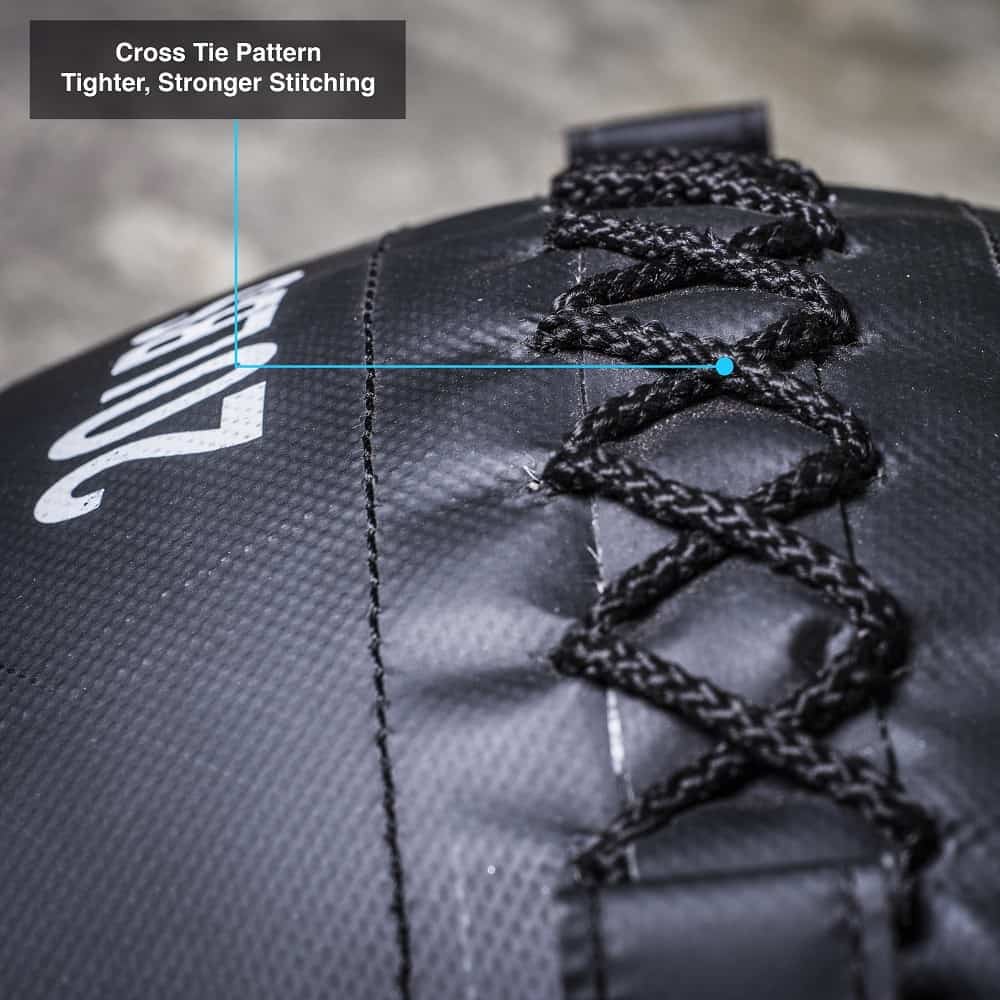 Wall Balls Review – In Summary
That's our look at the many Wall Ball options you have.
Wall ball exercises work your whole body, increase overall conditioning, enhance general power and explosiveness, and make you functionally fit. As you do them more often, you'll get more proficient at being strong and explosive during those times you need it most, whether it's in your workouts, other sports, or everyday activities.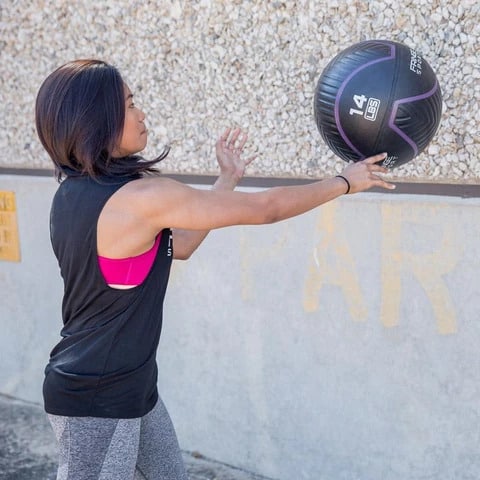 Photo Credits
Product photos on this page are property of Rogue Fitness.
This website is not affiliated or associated with CrossFit, Inc. CrossFit is a registered trademark of CrossFit, Inc.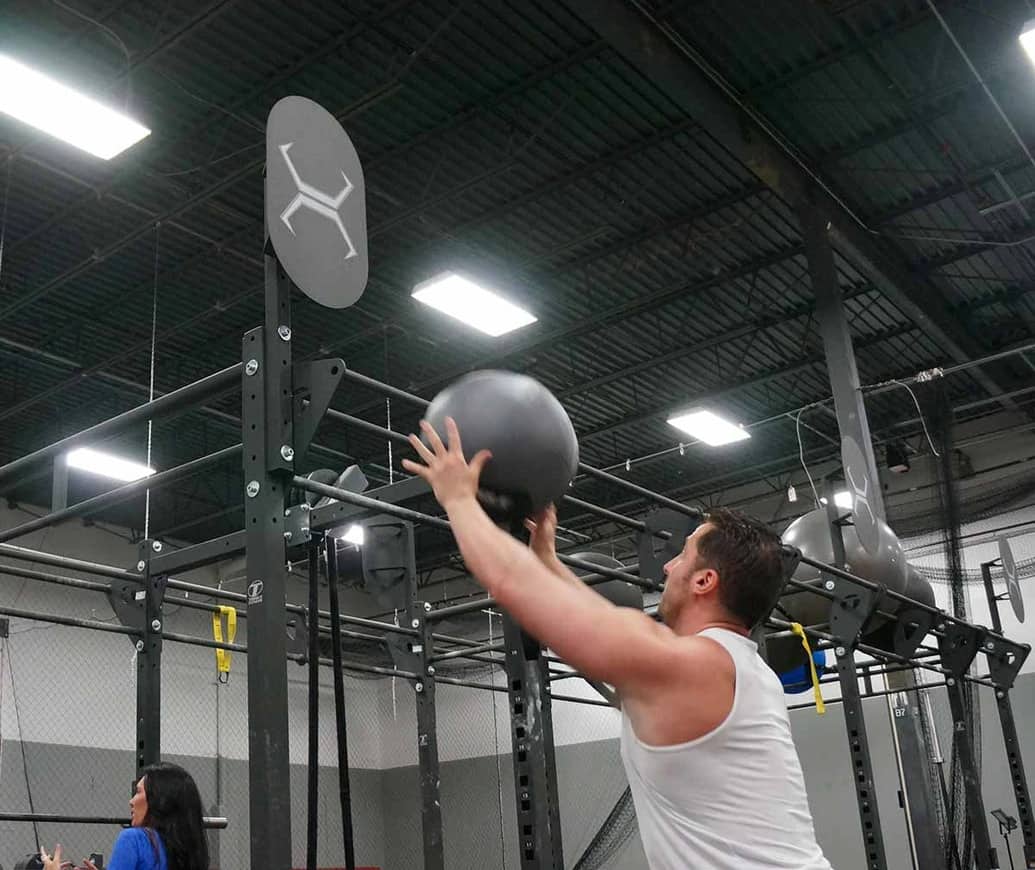 Affiliate Disclaimer
We are an affiliate of Rogue Fitness and others that sell this training gear. If you buy clothing or other training gear after clicking the links in this article, we receive a small commission at no extra cost to you. This helps us to bring you in-depth information and content on these great training products.
Tim is the founder of FitAtMidlife.com – an avid gym rat for 30+ years, he's a reviewer of many, many shoes – and founder of the Speed Bag Gathering – the world's only gathering of speed bag punching enthusiasts.  See more gym reviews at Tim's YouTube channel.