For a limited time, check out the New Year, New You Sale from Torque USA.
Start the New Year right with the good deals Torque USA offers. This is the time to make that New Year's Resolution come to reality and take advantage of this sale.
Did you miss the big Black Friday sales? Get caught up with this great gear from Torque USA:
New Year, New You Sale – Overview
Torque USA was established in 2005 by a team of experts in the fitness equipment industry with experience in designing and manufacturing award-winning innovative strength training systems for Life Fitness, Hammer Strength, and Parabody stretches back to 1979.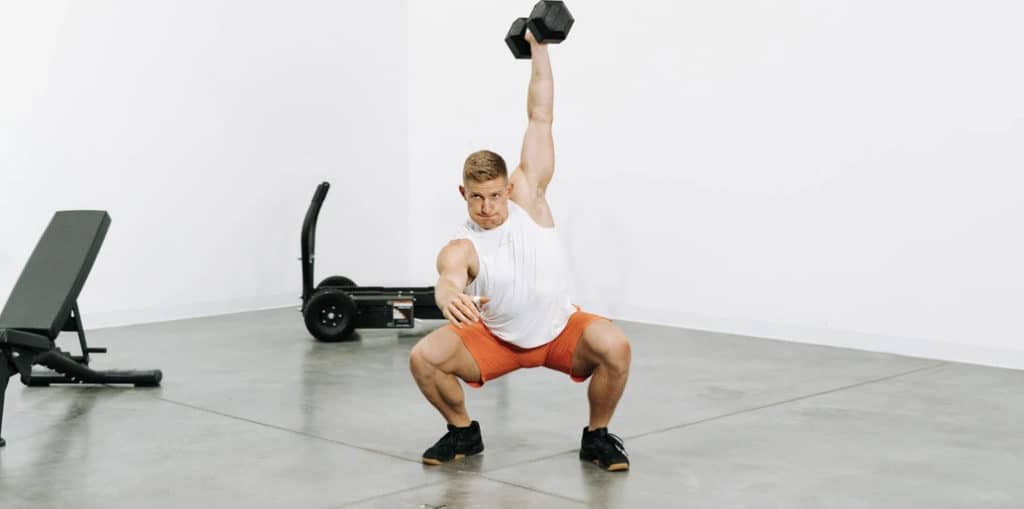 Torque USA delivers exceptional features to sufficiently meet customer needs than many look-alike strength products on the market. The team members can listen to customers and respond fast with clever, innovative ideas that distinguish their products with significant processes and features.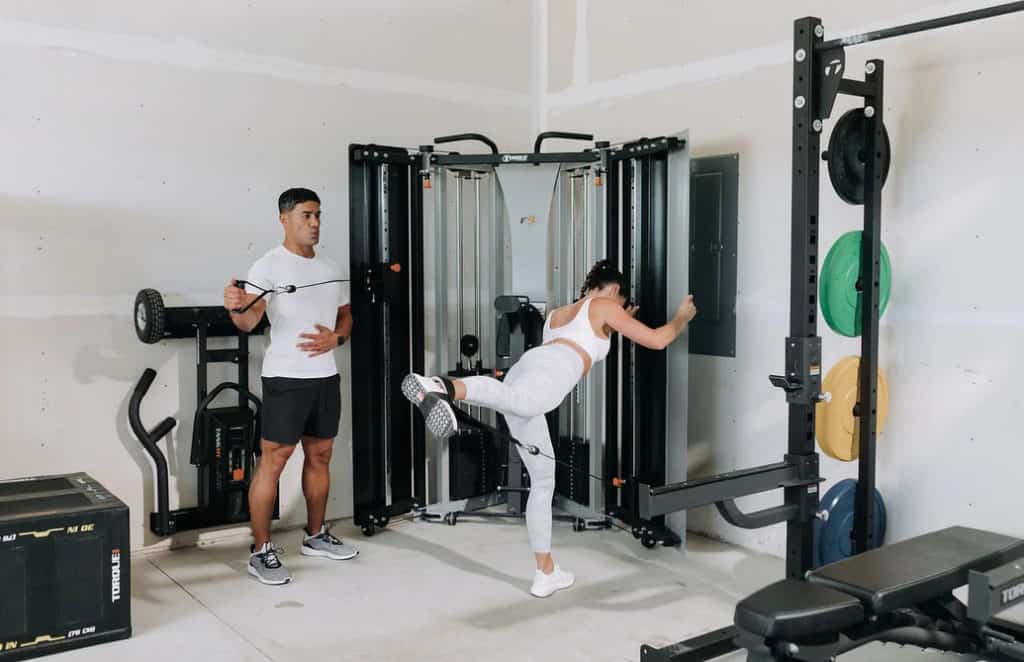 F9 Fold-Away Functional Trainer (Save up to $400)
The F9 Fold-Away Functional Trainer is a full-body functional trainer that offers club-quality strength training into the home. Its foldaway design conforms in a corner for a smaller footprint than systems with far fewer exercise choices. This trainer has two independent adjustable swivel pulleys with 17 low-to-high positions on the uprights. The assist strap function for chin-ups and dips can make you start low and slowly improve independent performance.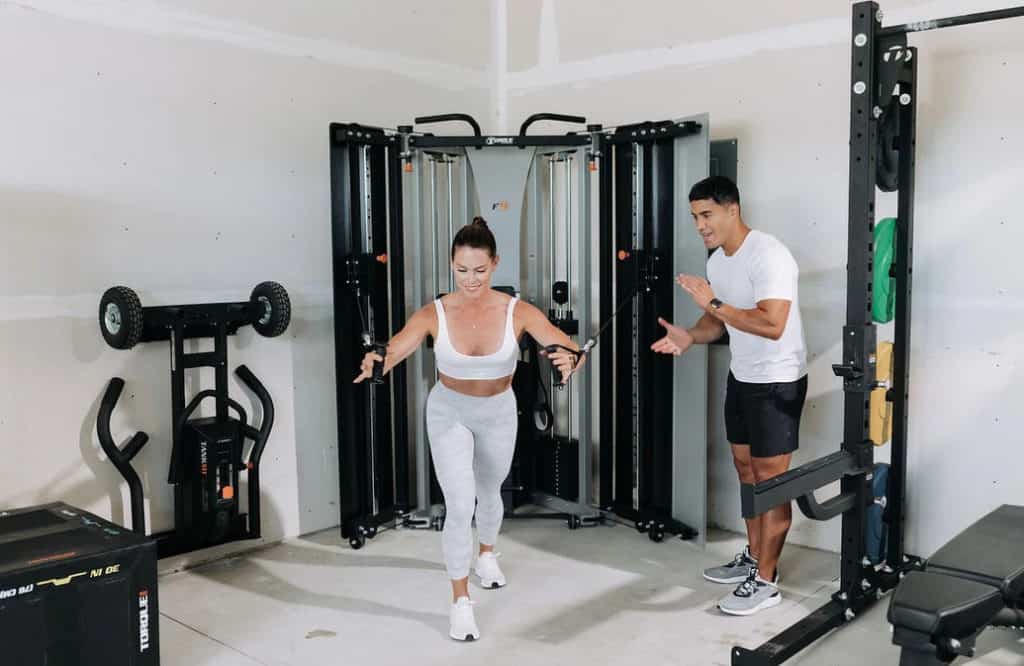 The optional FFIB F9 Adjustable Bench anchors firmly for proper exercise alignment and flawlessly complements and completes the machine, extending many new exercise options. You can stand it on end and close the doors to fully store it away in the 3X3 enclosure when not in use.
Rubber Hex Dumbbell Sets (Save up to $400)
The Rubber Hex Dumbbell Sets include pairs of Rubber Hex Dumbbells in 5 lb. increments. The sets feature sandblasted cast heads that are fully welded and textured grip for control and comfort of use. The dumbbell weight is shown in pounds on each hex head.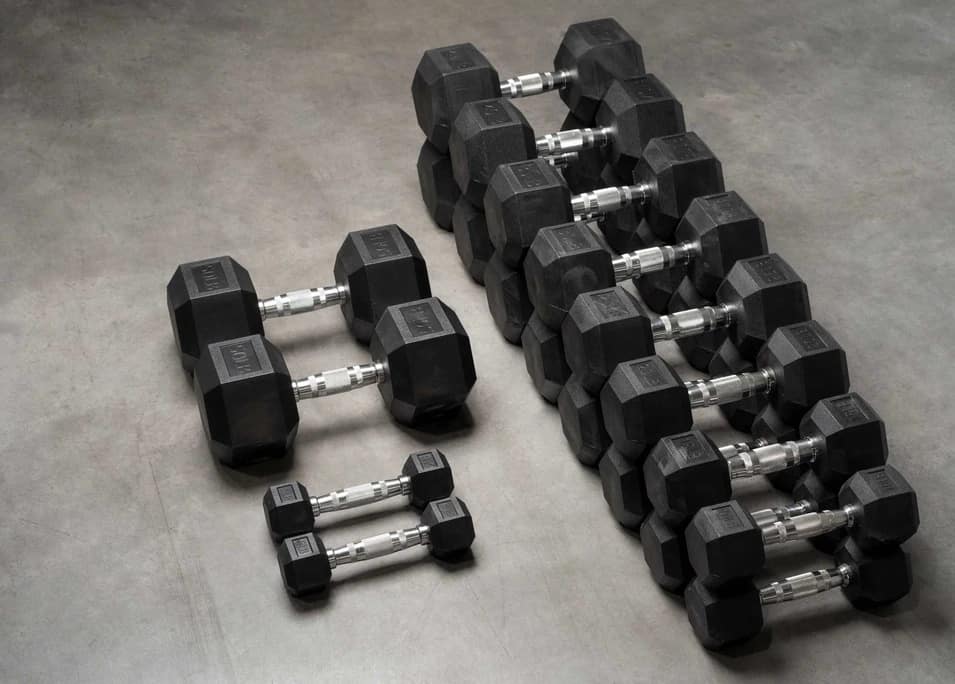 They have embossed markings that signify weight in both pounds and chrome-plated handles. They have outstanding quality and price and now come with $400 off.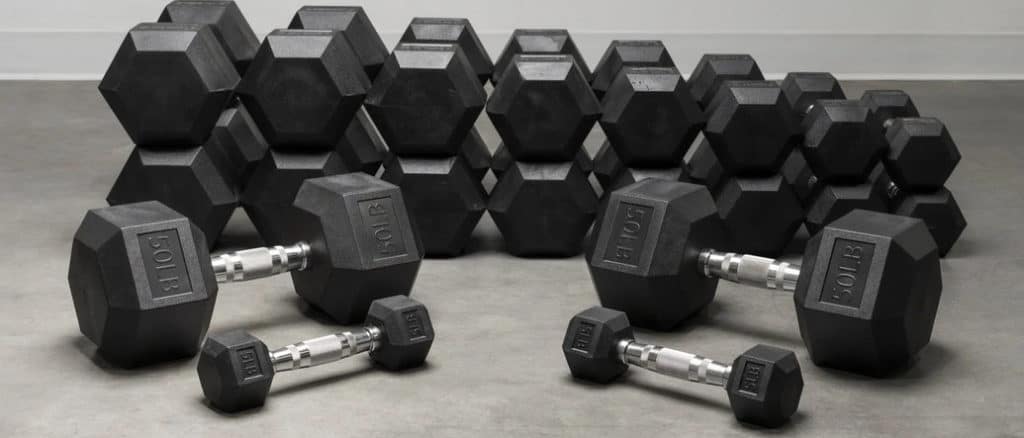 Home Gym Packages (Save up to $1000)
The Home Gym Package is an all-in-one HIIT performance training package, so you don't have to quit. The premium HD XFIB Flat/Incline lifting bench, GRT Landmine attachment, battle rope anchor with rope, XDSA dip attachment, and safety spotter arms are supplied, creating full weight training possibilities. The High Squat Rack is heavy-duty and includes a multi-grip pullup bar and whole vertical weight storage to provide you with the base items you need for your training.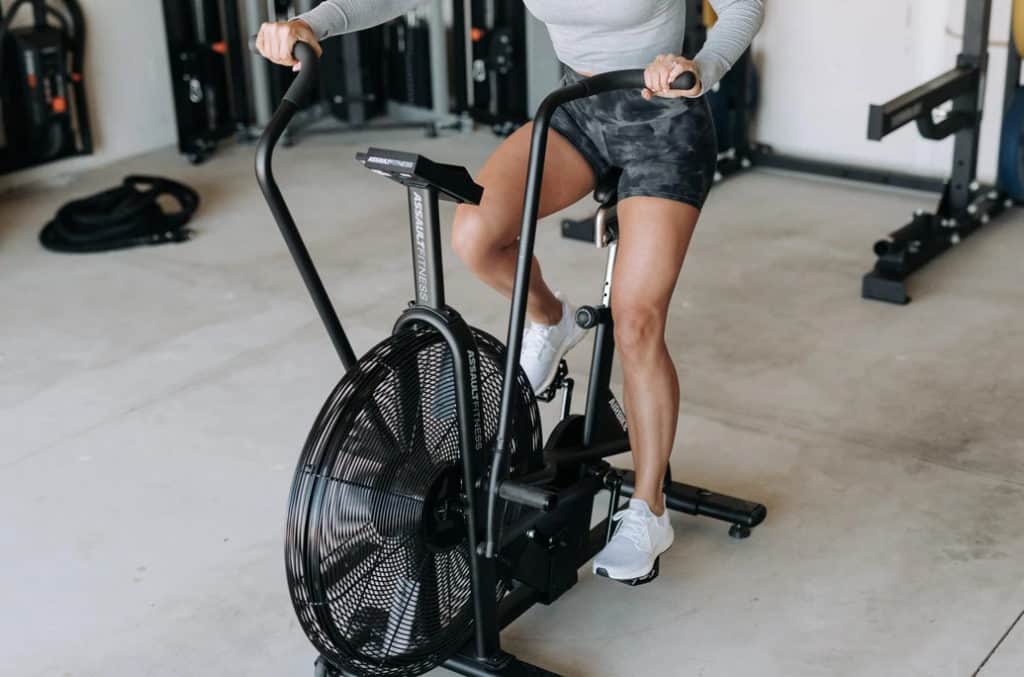 This package also contains 1500lb. test 7′ Force Premium barbell and 230lb. of fully commercial grade black bumper plates. Adding to the amazing contents of this package are the XERT Endless Rope Trainer commercial TRIPLEPLYO™ 20-24-30 plyo box and an AssaultBike Classic.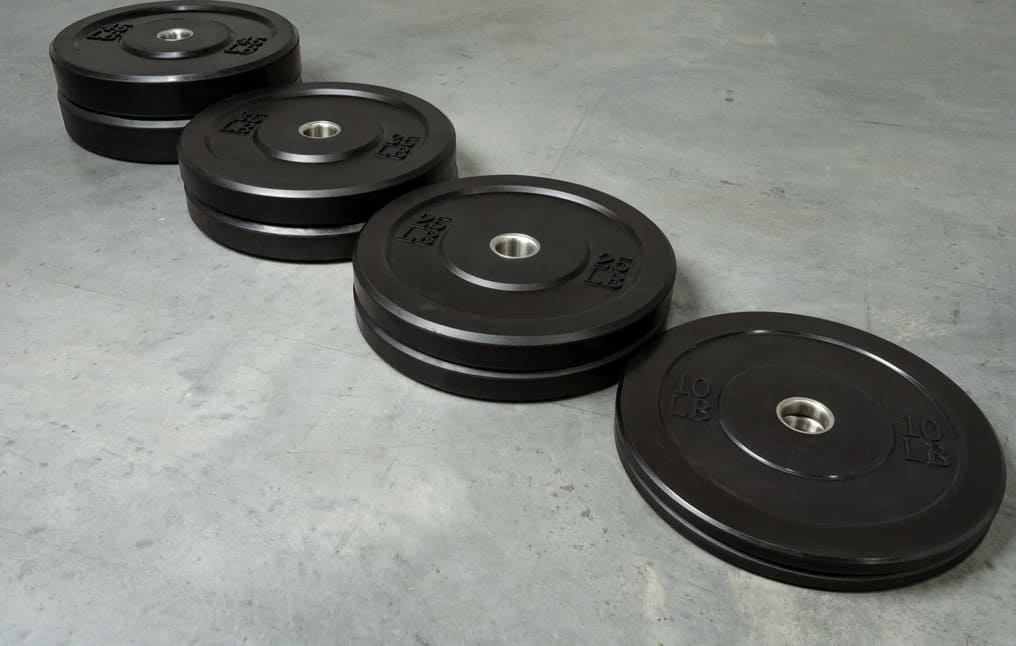 Tank M1 Complete (FREE Shipping and save $150)
The TANK™ M1 was developed with garage gyms and personal trainers in mind allowing you to take your sled training anywhere you want with family, friends, and neighbors. It is wall-mounted and was made to save training space and provide you with more training options and storage. This bracket keeps your TANK™ M1 guarded against scrapes with vinyl-covered saddles and also keeps your wall secure from tire marks with a bottom rail that cushions the TANK's™ bottom tire.
It contains five attachment hooks for battle ropes, Inertia Wave, dual handled resistance bands, TRX Ripp, and other strap accessories. The V-handles feature over-molded rubber T-Grips for firm grip and comfort, while a metal carabiner attaches to a toe hook on TANK™.
Tank MX (FREE MX Group Accessory)
The core technology of all TANK™ models can be run indoors or outdoors on any surface without gouging, unlike resistance sleds. The resistance of all Tank models increases the quicker you push it, so you can pick their resistance without ceasing to load or unload plates.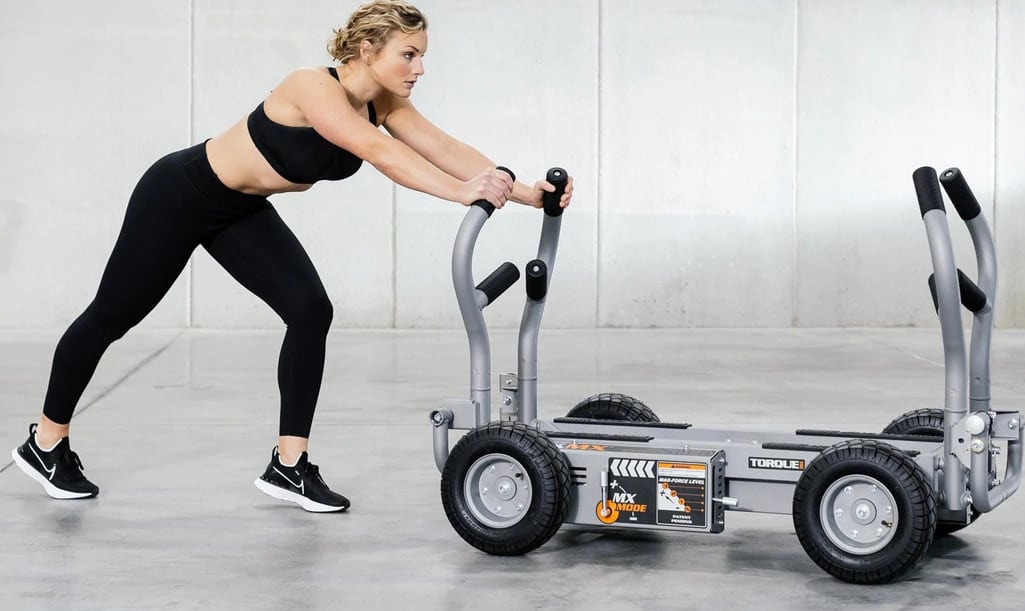 The MX is bi-directional, eradicating the necessity to turn TANK™ around, lessening the path width committed for TANK™ runs. The added resistance of the MX tires is more extensive than earlier models. A lower push point is indicated on the handles to add variety in targeting muscle groups.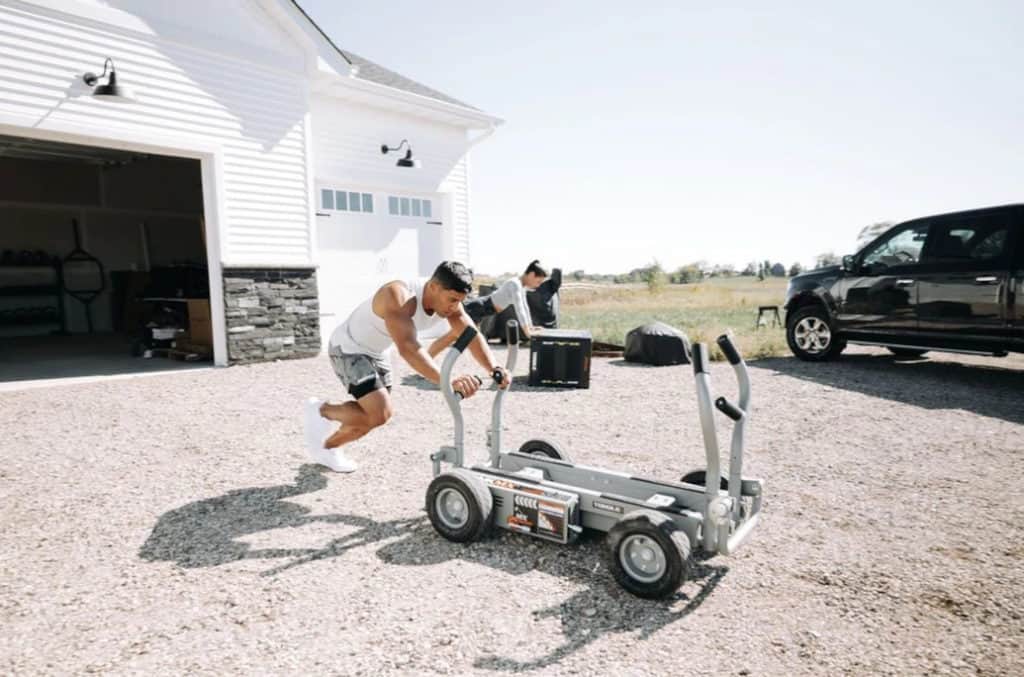 New Year, New You Sale – In Summary
That's our close-up look at New Year, New You Sale.
Get huge savings with Torque USA's most popular equipment and create or add them to your dream home gym. Torque USA is driven by perseverance and is composed of a professional team of strength and conditioning equipment specialists with decades of experience producing the most innovative and durable fitness equipment.
Looking for more options from Torque? Check out these other great products:
Here's the Endless Rope Trainer from Torque Fitness – a unique piece of equipment!
Torque has an excellent functional trainer / cable machine in the F-9 Fold-Away Functional Trainer.
That's not all – here's even more products from Torque USA.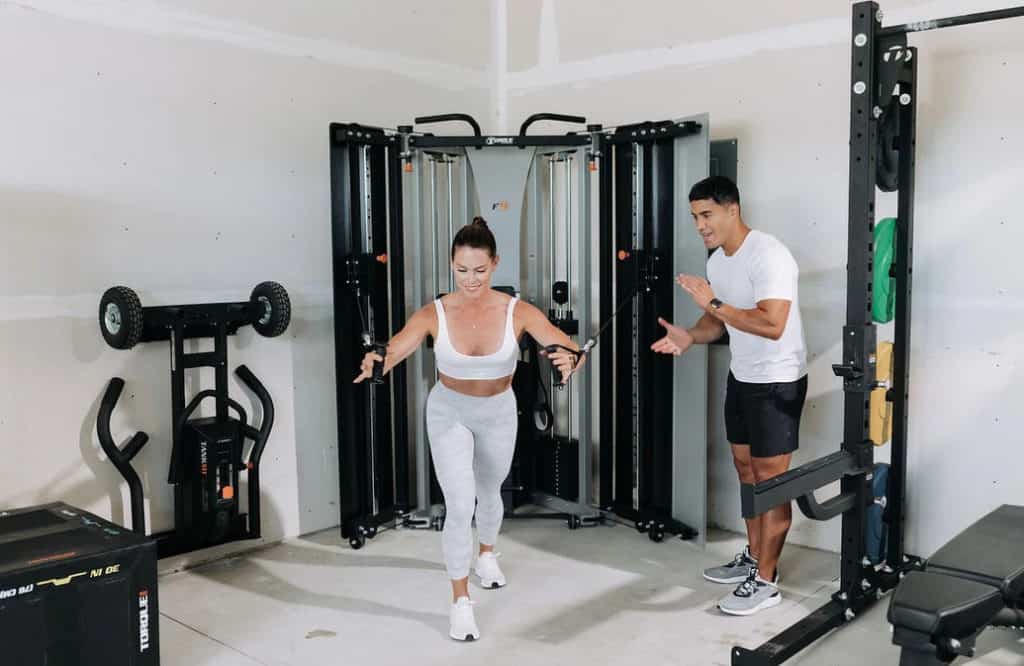 Photo Credits
Product photos on this page are property of Torque USA.
This website is not affiliated or associated with CrossFit, Inc. CrossFit is a registered trademark of CrossFit, Inc.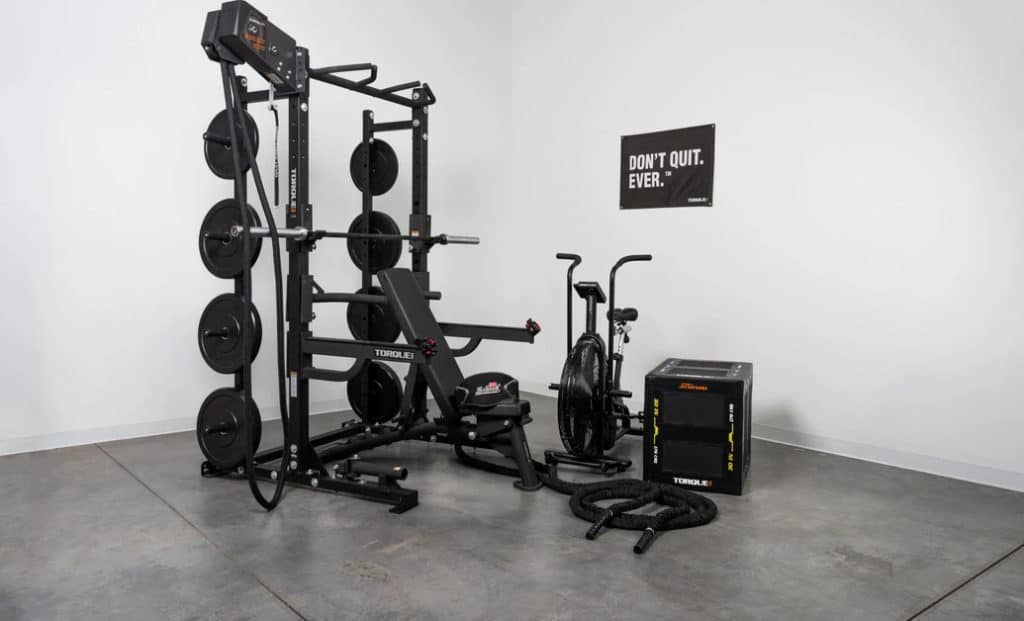 Affiliate Disclaimer
We are an affiliate of Torque USA and others that sell this training gear. If you buy clothing or other training gear after clicking the links in this article, we receive a small commission at no extra cost to you. This helps us to bring you in-depth information and content on these great training products.
Tim is the founder of FitAtMidlife.com – an avid gym rat for 30+ years , he's a reviewer of many, many shoes – and founder of the Speed Bag Gathering – the world's only gathering of speed bag punching enthusiasts.