Rogue has the red-hot
Echo Bike
. Grab one while they last!
Want to own a piece of history? Here's your chance. Rogue's selling at a discount the Competition Bumper Plates from the CrossFit Games 2021.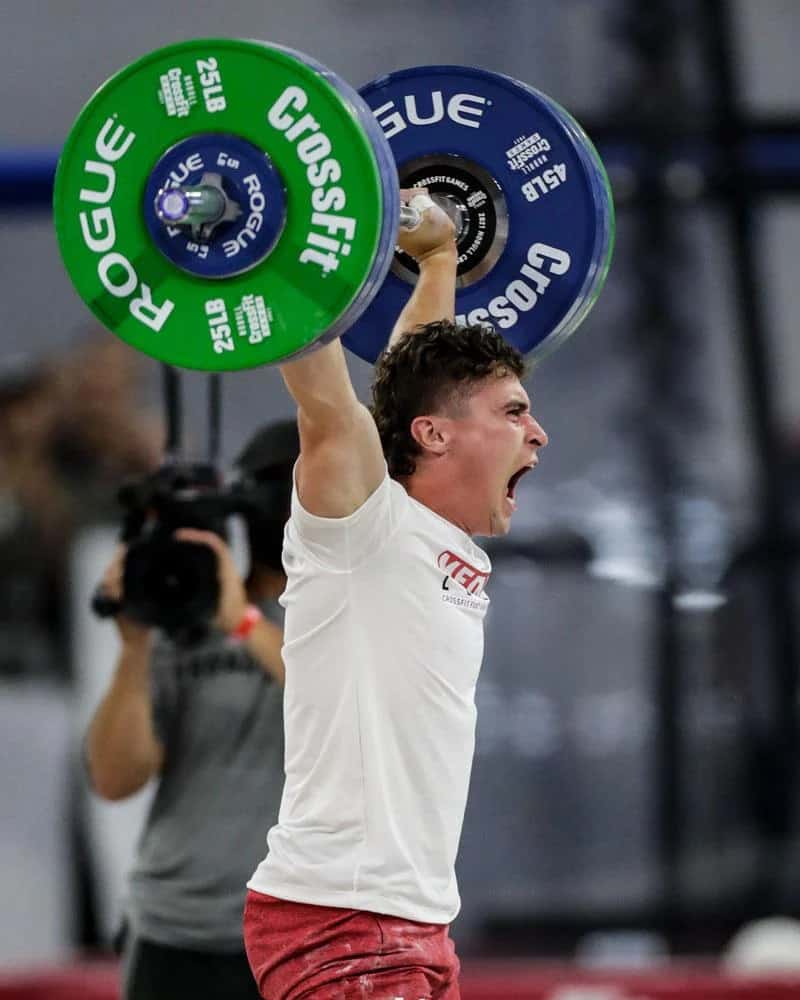 Competition Bumper Plates are plates used for Olympic lifting on a professional level. They are slimmer but more durable and undeniably more costly than basic bumpers. Rogue offers different kinds of Competition Bumper Plates used in the CrossFit Games 2021.
But these aren't just any bumpers – these are competition quality and they were used at the CrossFit Games 2021.
They are marked in pounds (LB) not kilograms.
That's pretty neat.
These likely won't last long, but here is where you can get them.
Competition Bumper Plates from the CrossFit Games 2021 – Overview
The Rogue competition bumpers are on the higher-end level of competition bumper plate in the market. The quality is remarkably robust. They are an IWF standard 450MM in diameter, with chrome-plated steel disc inserts and a 50.40MM collar opening for a firm, solid hold. They have a tight weight tolerance and a thinner profile, so you can add more weight to the bar. If you are into overall fitness, powerlifting, or CrossFit, these Olympic plates are perfect for you.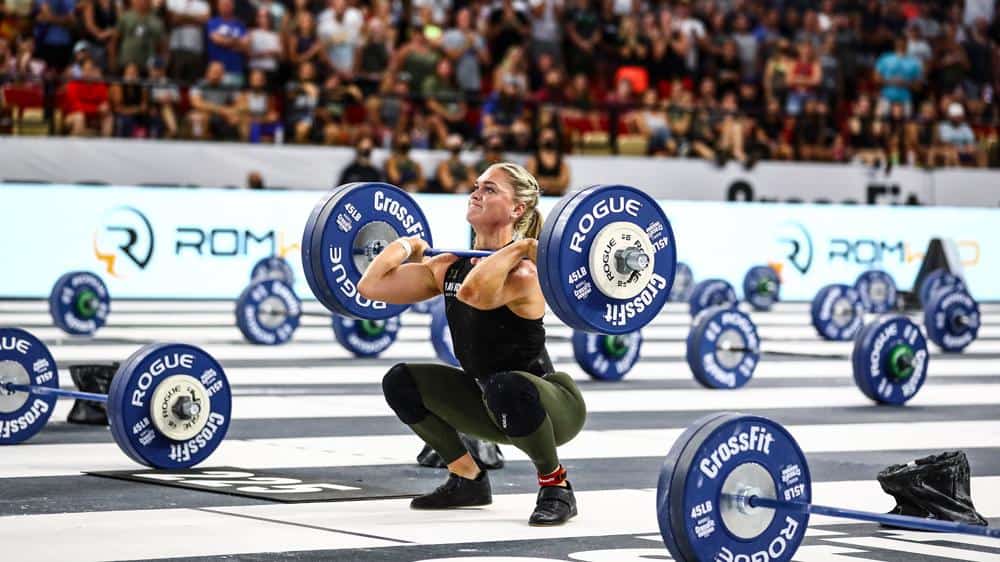 They are being used by different weightlifting teams inside and outside of competitions and are made to handle any kind of abuse. The Competition Plates have an average measurement of 94 and present a constant dead blow with minimum bounce found in high-end Olympic weightlifting bumpers. You don't have to worry about spending time chasing your bar around the gym, as they have a minimal bounce. The plates have been furnished with a gloss-matte-gloss textured matte finish and raised lettering for a bolder look and easy identification.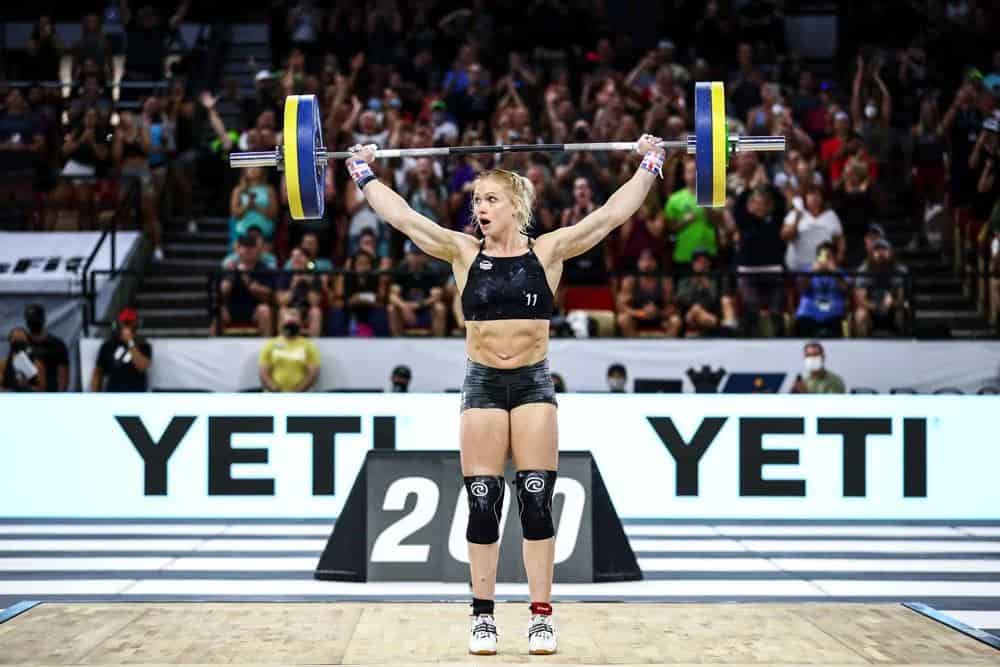 These plates also have a raised rubber surface that is now added to avoid direct metal-on-metal contact between the center discs. A comfortable lip on the side of the plate also makes it simpler to pick up from the rack or off the ground. Rogue Competition Plates come in four vibrant colors: Red – 55LB Blue – 45LB Yellow – 35LB Green – 25LB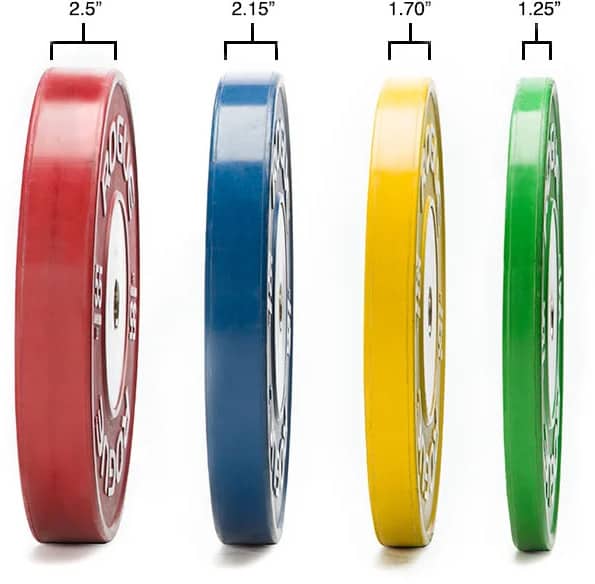 Competition Bumper Plates from the CrossFit Games 2021 Review – In Summary
That's our up close look at the Competition Bumper Plates from the CrossFit Games 2021.
Though more expensive, Rogue Competition Bumper Plates are excellently made and very solid that they made it to the CrossFit Games 2021 and even previous Games. They have protective rubber flanges and a textured matte finish with raised lettering rather than simply painted on the rubber. If you are serious about weightlifting, Competition Bumper Plates is the way to go.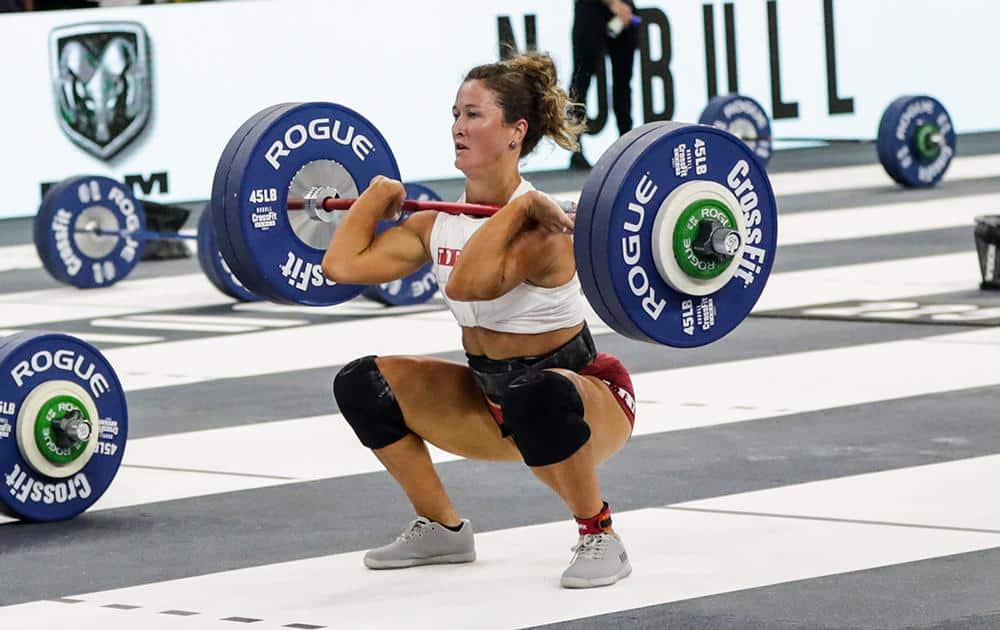 Photo Credits
Product photos on this page are property of Rogue.
This website is not affiliated or associated with CrossFit, Inc. CrossFit is a registered trademark of CrossFit, Inc.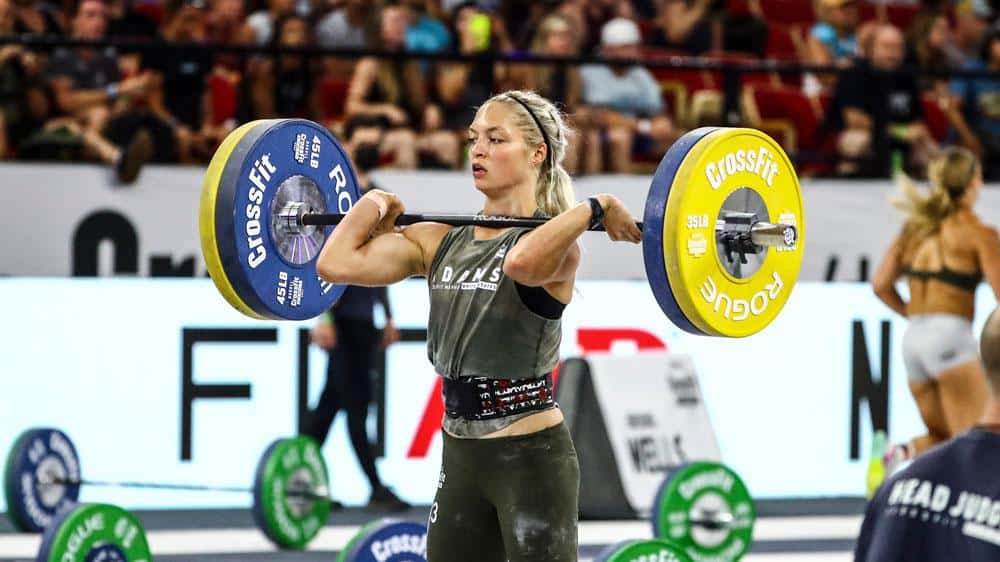 Affiliate Disclaimer
We are an affiliate of Rogue and others that sell this training gear. If you buy clothing or other training gear after clicking the links in this article, we receive a small commission at no extra cost to you. This helps us to bring you in-depth information and content on these great training products.
Tim is the founder of FitAtMidlife.com – an avid gym rat for 30+ years, he's a reviewer of many, many shoes – and founder of the Speed Bag Gathering – the world's only gathering of speed bag punching enthusiasts.  See more gym reviews at Tim's YouTube channel.