Let's review the new Rogue Crash Cushion from Rogue.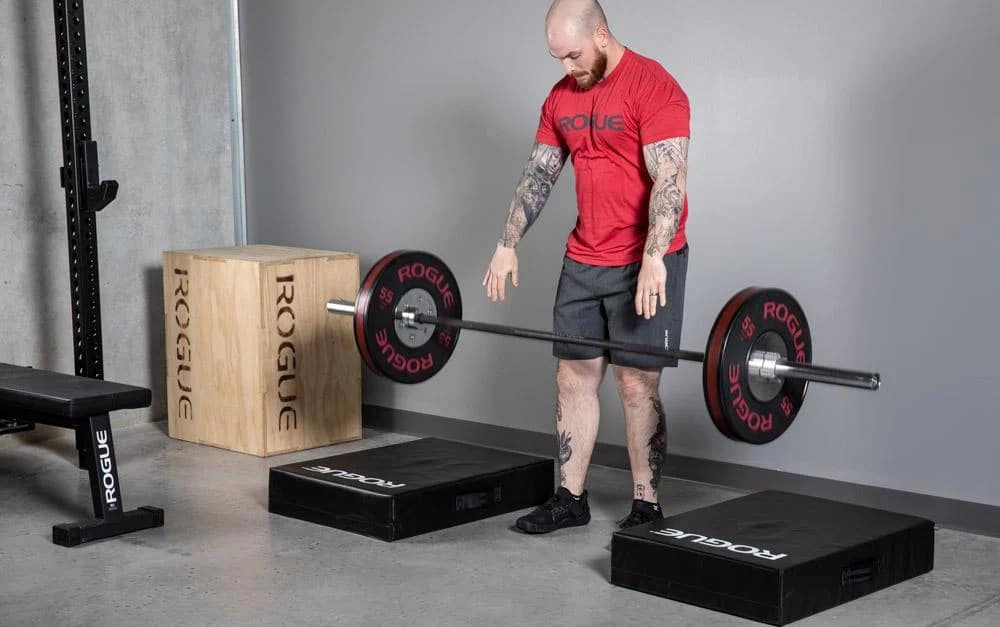 Deadlifting, powerlifting, or weightlifting in your house or apartment, especially on higher floors, seems impossible or impolite because of the noise and the shake. You don't want to disturb your neighborhood, but you don't want to go through the hassle of driving to a gym. The answer to your problem is a Crash Cushion.
Here's some of the styles we are going to look at:
Let's take a look.
Rogue Crash Cushion – Overview
You can now keep the peace with your family and neighbors with Crash Cushion, a new type of noise-dampening pad used when dropping the weights or performing different kinds of lifts. They are long-lasting and exceedingly lessen the sound of a barbell banging into the ground and help protect the equipment being used. They are produced by the makers of the Abmat with exclusive Rogue branding.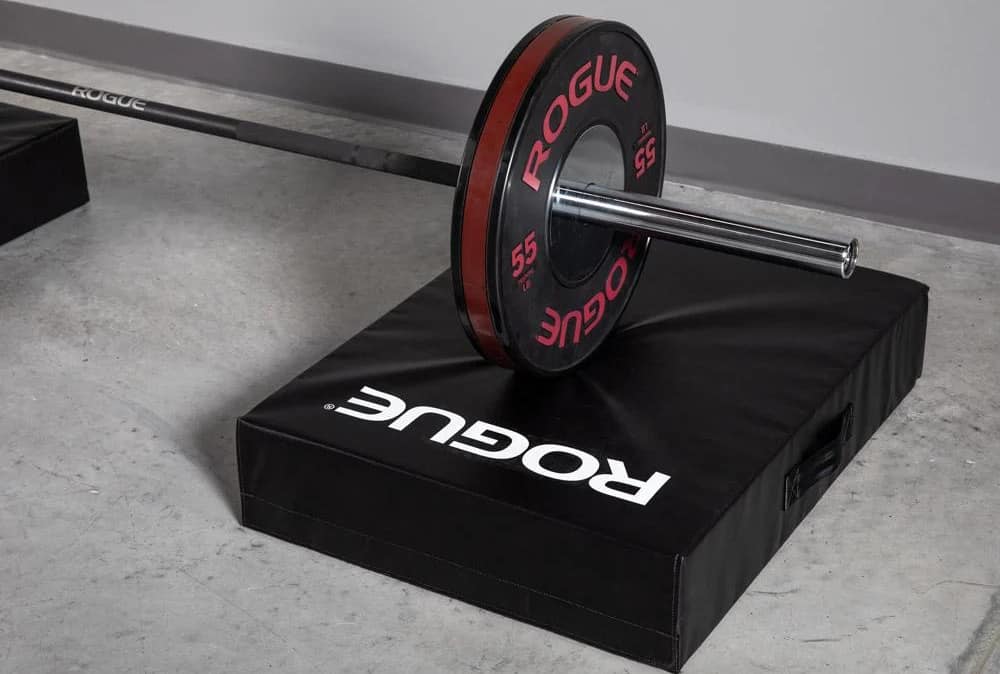 Crash Cushion is a cost-efficient, shock-absorbing floor mat that dramatically decreases the noise and vibration of bars/plates when you drop them. Sold in pairs, Crash Cushion measures 30″ x 24″ x 6″ with a mass of 23 LBS each, so you know they won't move when you drop weights on them. It is built using dense rebond foam and tough 18 oz. Ripstop vinyl and has a one-year warranty. A bolstered carry handle of 2″ seatbelt webbing is also sewn in, allowing effortless transport and storage.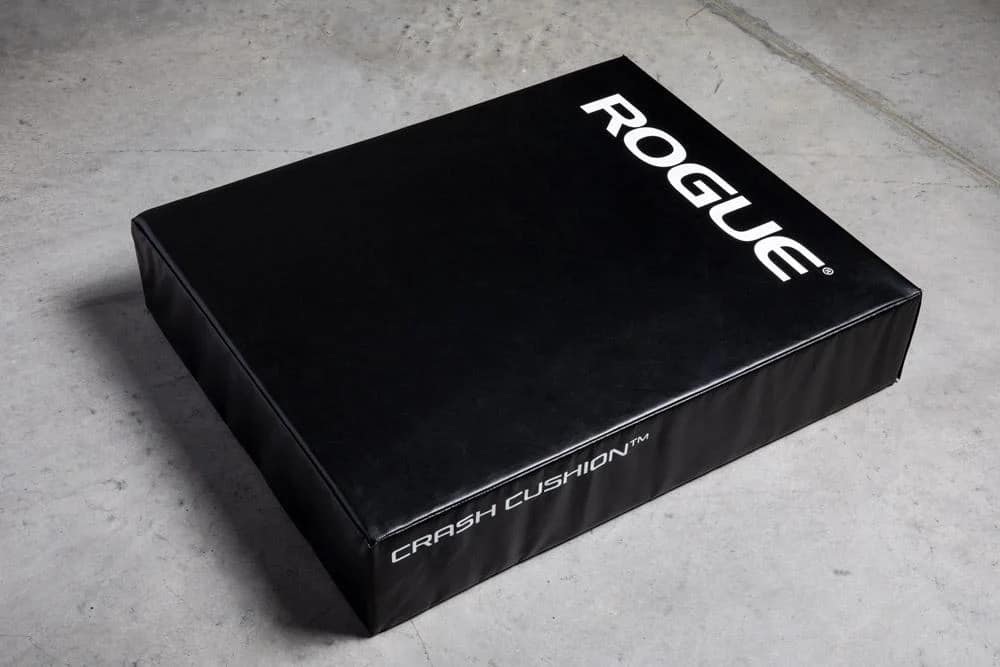 Crash Cushion not only lessens noise and shock but also preserves your equipment and saves your flooring. Aside from weightlifting, gym owners can use their Crash Cushion pads for a wide array of other workouts like introductory box jumps/steps training. Rogue products are usually costly, but paying a bit more wouldn't really hurt if you are looking for first-rate, impressive, and reliable products.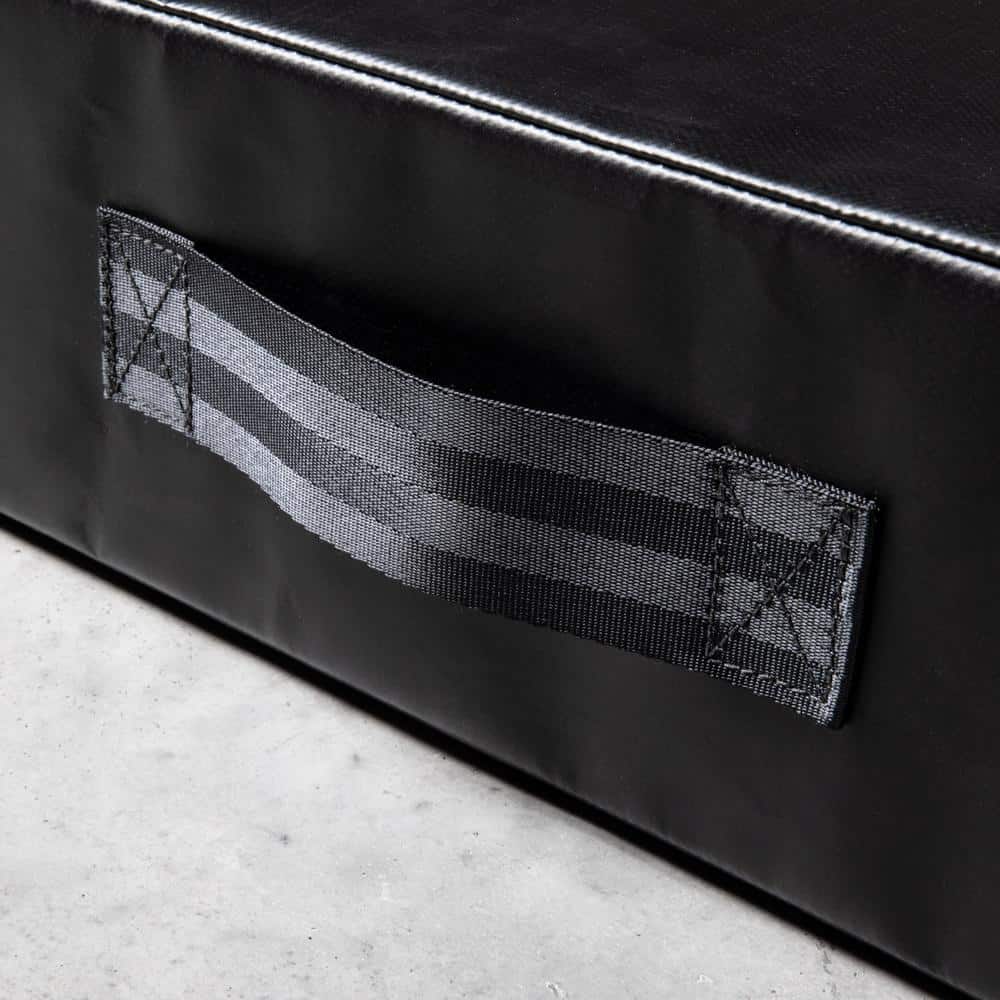 Rogue Crash Cushion Review – In Summary
That's our review of the Rogue Crash Cushion from Rogue.
Crash Cushion is perfect for decreasing noise and shaking when doing deadlifting, powerlifting, or weightlifting. It also protects your equipment and floor from crashing when you drop the weights. You will pay a bit more with this product, but you'll get more than what you'll pay for with its durability and quality. It also has a one-year warranty.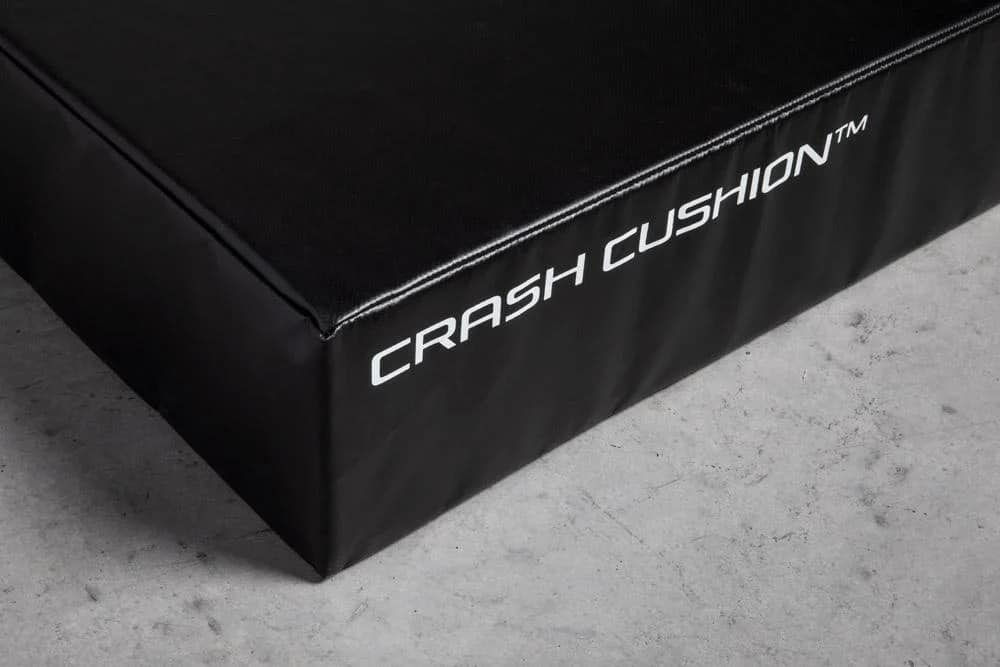 Photo Credits
Some product photos on this page are property of Rogue.
This website is not affiliated or associated with CrossFit, Inc. CrossFit is a registered trademark of CrossFit, Inc.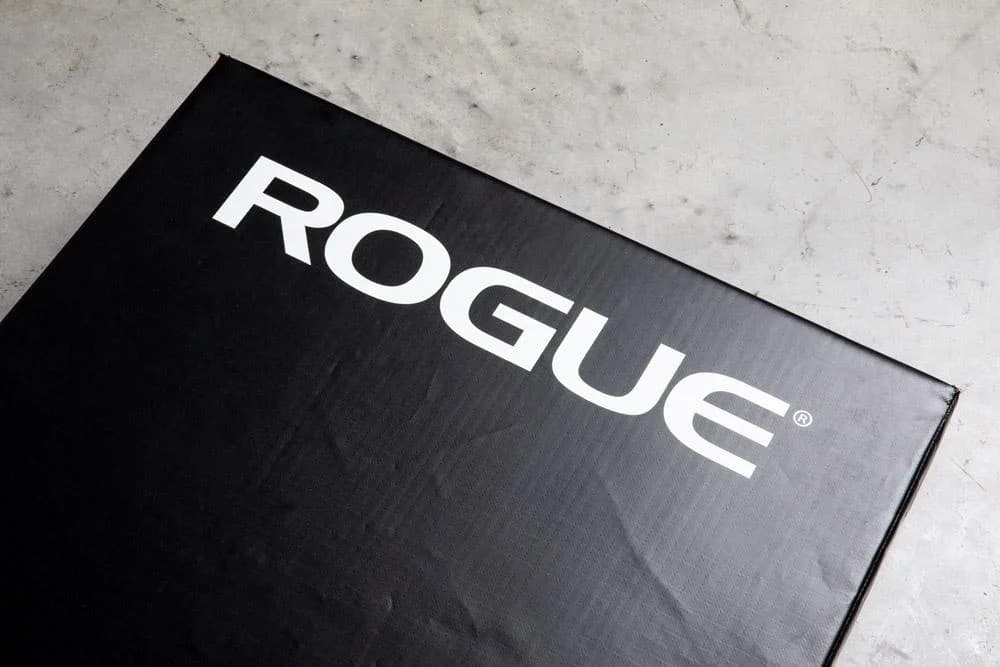 Affiliate Disclaimer
We are an affiliate of Rogue and others that sell this training gear. If you buy clothing or other training gear after clicking the links in this article, we receive a small commission at no extra cost to you. This helps us to bring you in-depth information and content on these great training products.