It's time for the REP Games Sale. Coinciding with the CrossFit Games 2021 – this big REP Fitness sale runs through August 2nd.
If you are looking for affordable but high-quality pieces of equipment, you have come to the right place at the right time. Rep Fitness' price is generally economical and they are even offering now a seven-day sale on some of their gym equipment that you can add to your home gym.
Here is some of the gear that is on sale now:
REP Games Sale – Overview
Rep Fitness produces high-value fitness equipment backed with the guarantee of trust, expertise, and innovation. They aim to be the head in fitness innovation worldwide, and their team works hard, having that mindset daily. Their long-lasting pieces of equipment are also supported with a warranty.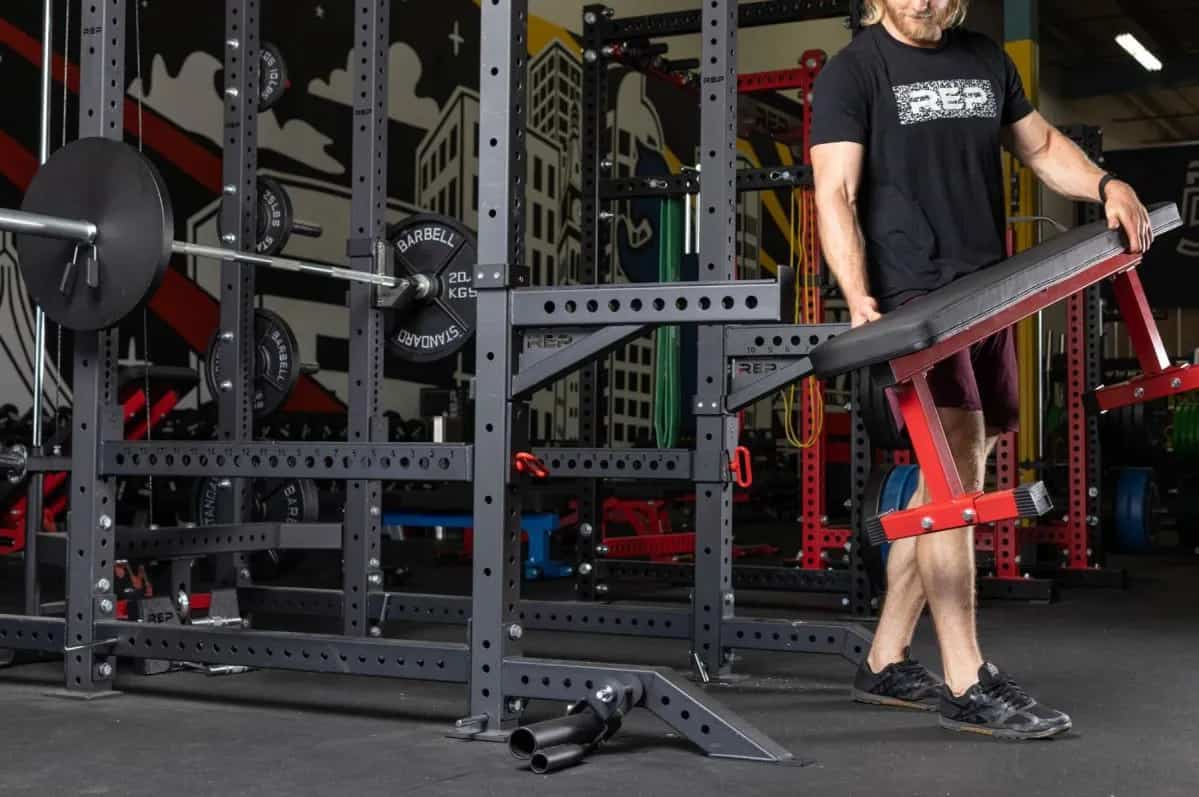 The seven-day sale gives you a chance to set up your home gym effectively at an even lower cost. These pieces of equipment are composed of a power rack, barbells, and weight benches.
Games Home Gym Package
This package is Games-inspired designed to give you a fast and affordable set up in the comfort of your home. You can customize and pick the equipment you want to add to your home gym.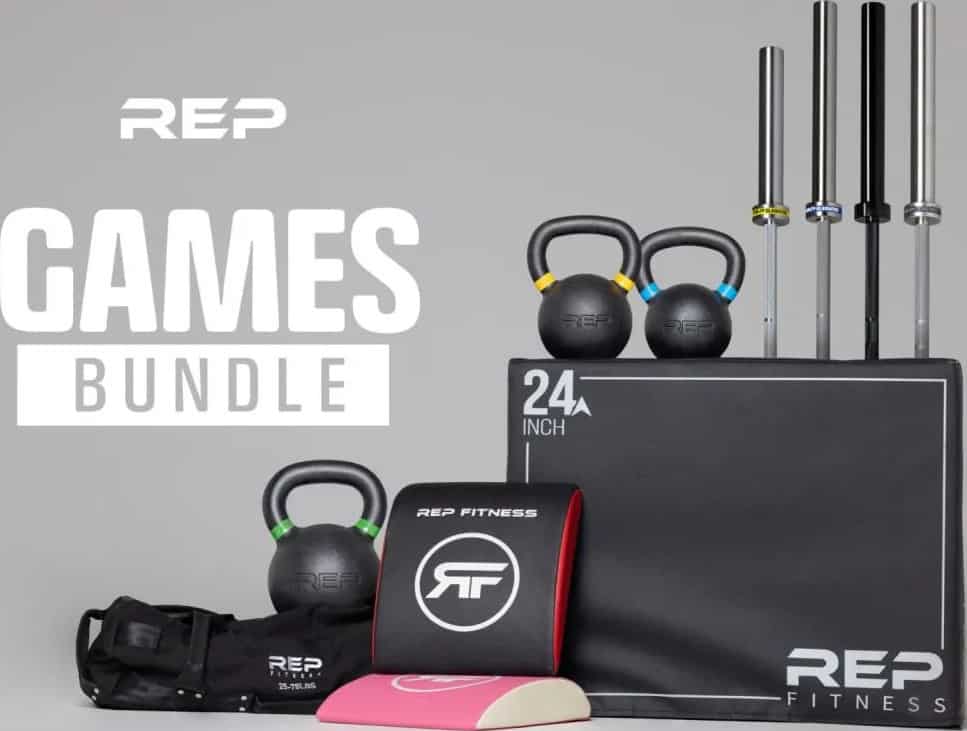 Select your combination of a barbell, ab mat, kettlebell, plyometric box, sandbag, and color-coded bumper plates to make a practical and useful gym.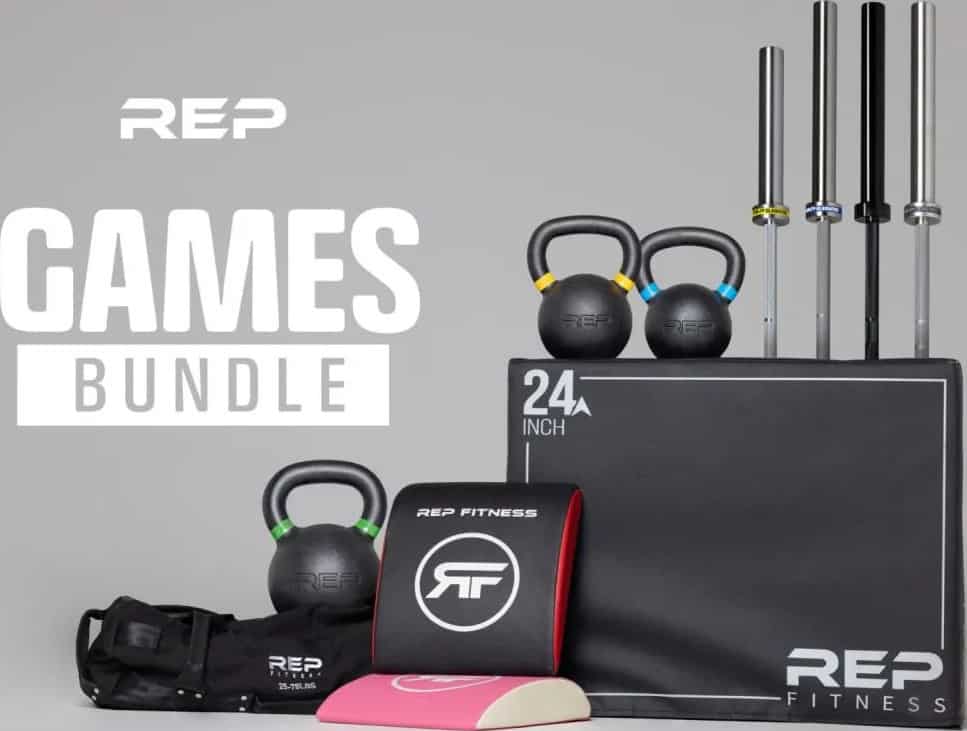 REP Omni Flat Foot Power Rack | 30″ | 4-Post
The REP Omni Flat Foot Power Rack has a flat foot design that diminishes the need to bolt down to assure stability. At the same time, the remarkable base set up implies that you can switch up your rack layout with minimum parts and labor if you want something distinctive in the future. The power rack is made from 3×3 11-Gauge Steel with 1" diameter laser-cut holes on upright and is compatible with most 5000 Series attachments, including the Lat/Low Row.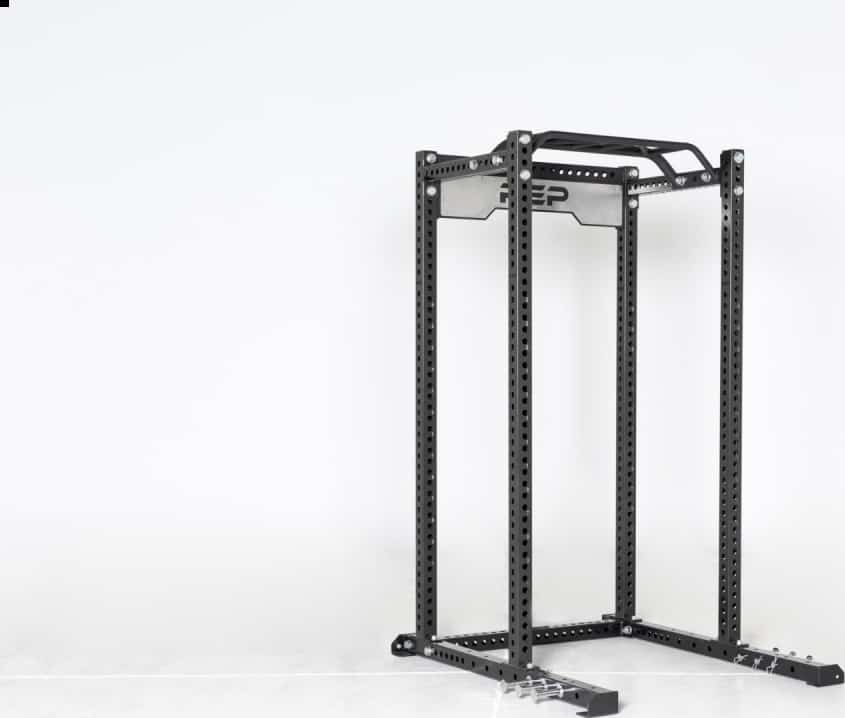 It has a large stainless steel logo plate for added rigidity and lateral balance. When paired with the Omni Plus, it can create up to 15 potential configurations. The J-cup, upright/cross member color options, and attachments are entirely customizable. The power rack includes a multi-grip pull-up bar, six-band pegs, and hardware to attach up to six uprights to the base.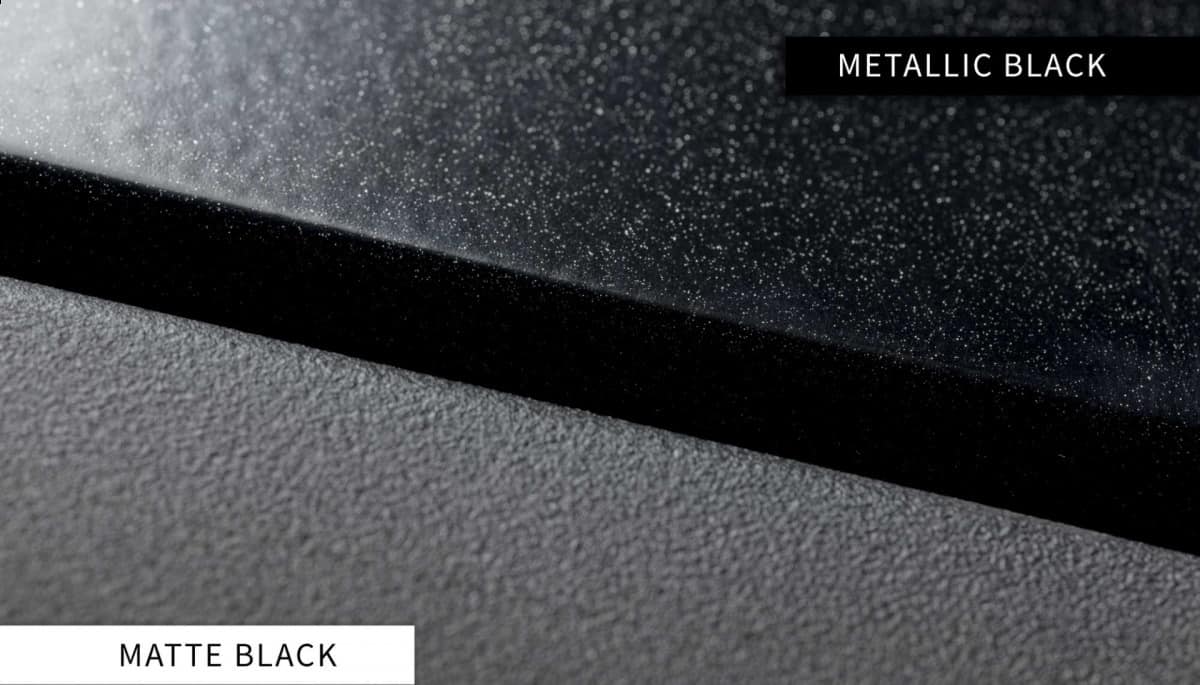 REP Excalibur 20 kg – Stainless Steel
The dual knurl markings of Excalibur are perfect for Powerlifting and Weightlifting. It is made of high-quality steel alloy meant for several years of usage. The stainless coating used is tried and genuine with 215k tensile strength, 205k yield, and a 1500 lb rating. The bushing design provides stability during the power movements with an adequate spin for Olympic lifts.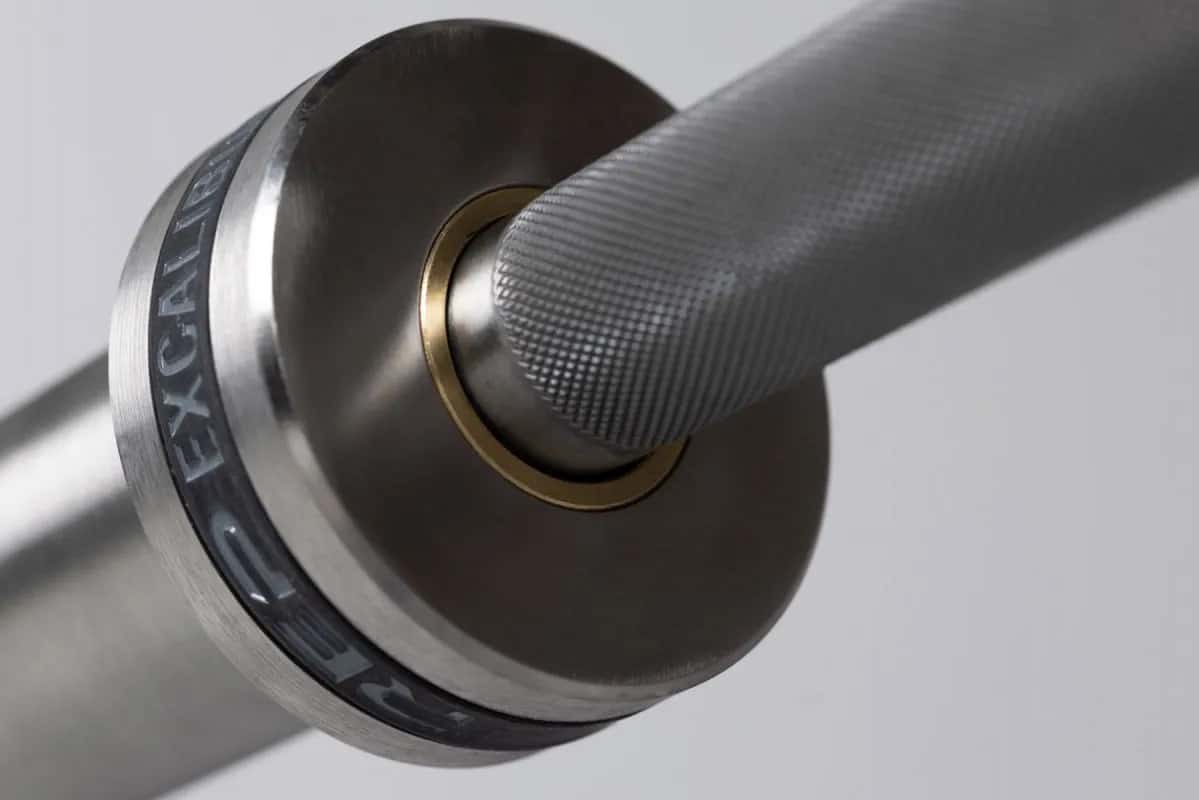 It has a medium/deep depth knurling that won't rip your hands when doing higher rep workouts. It measures 28.5mm in diameter with a 1500 lb static rating and has no center knurling. The ribbing on sleeves is utterly mild to keep plates in place.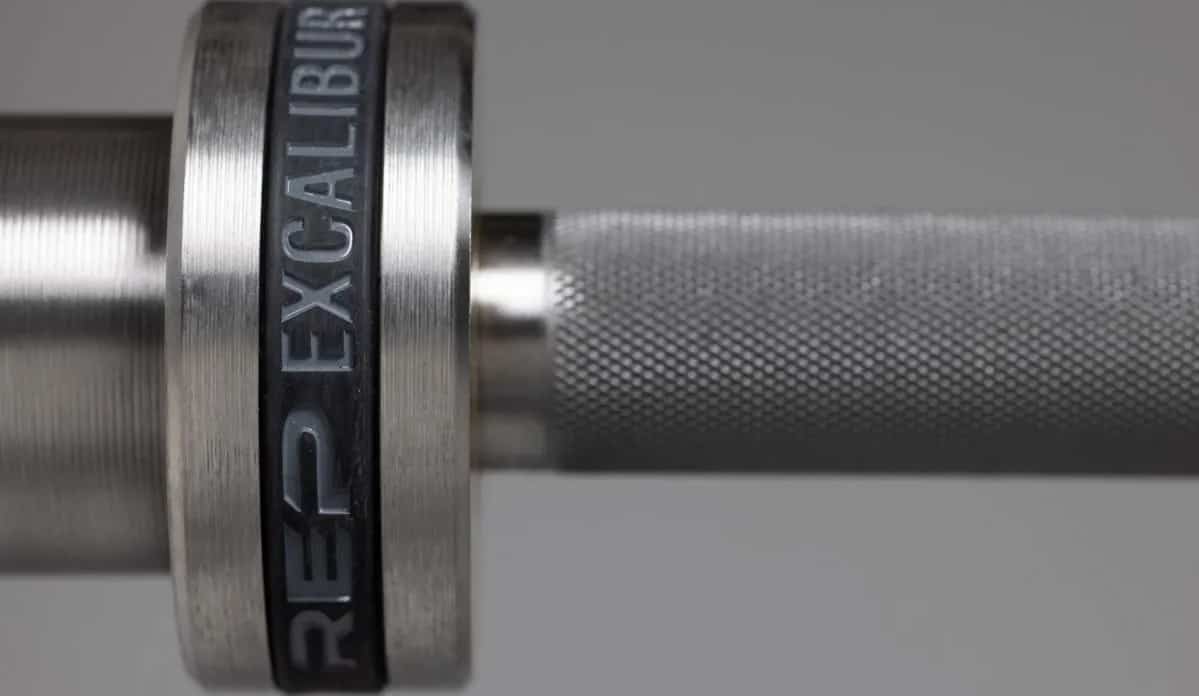 FB-3000 Flat Bench
The FB-3000 Flat Bench is a vertically mounted bench hanger installed effortlessly and firmly into studs or concrete with its 16-inch spaced mounting holes. The bench hanger is 3.43″ deep, highlighting a compact 18 x 5.25 x 4.25 footprint, making it the ideal space-saving solution for your FB-3000 flat utility bench. The bench is forged from 11-gauge heavy-duty Steel and emphasizes Rep Fitness' super-grippy high-density foam pad for steady weight lifting.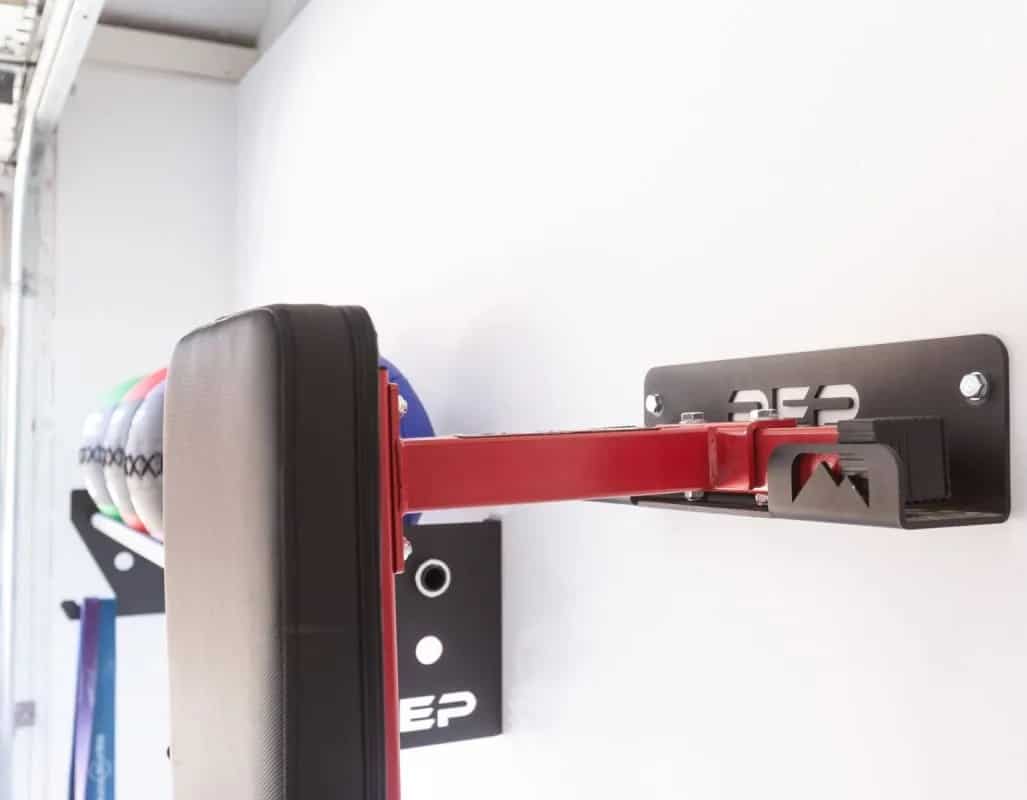 Set to IPF standards, the bench height provides proper foot placement while arching to bench press heavyweight with the appropriate form. The high-density pad retains its shape under load, while the textured grip keeps you secured into position. Flat benches are great for bodyweight movements like elevated pushups, dips, and deficit pushups. It is also perfect for functional bodybuilding movements like reverse flies, concentration curls, tricep extensions, and rows to round out your strength training.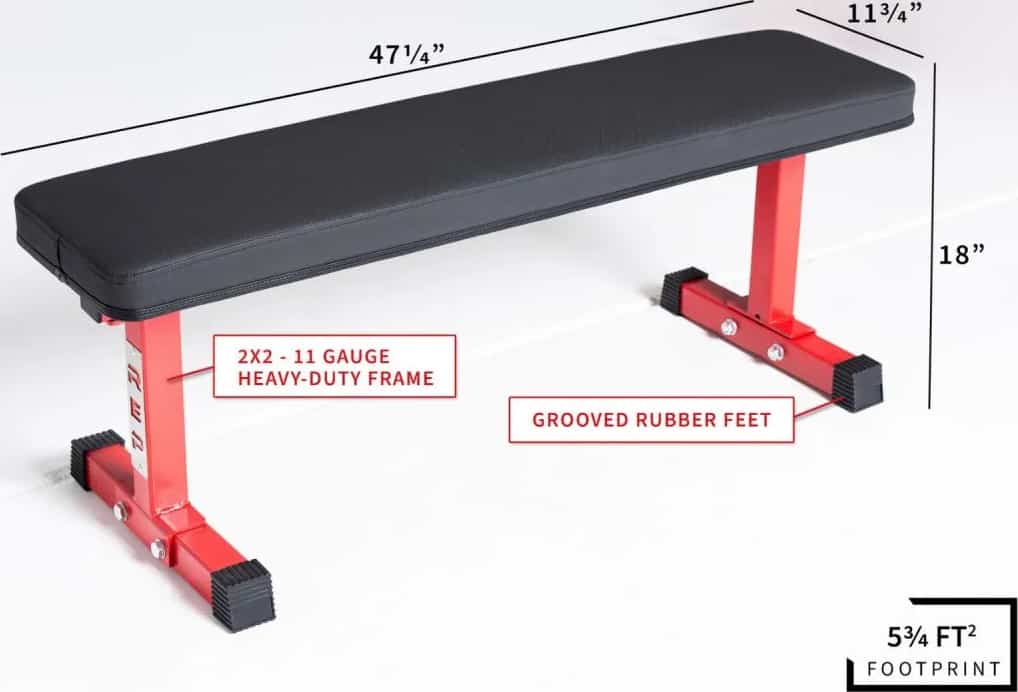 FB-4000 Comp Lite Bench
Though it is a lighter version, the FB-4000 Comp Lite Bench is heavy-duty and delivers an overwhelming series of features that make it an exemplary flat bench for many lifters. It is ideal for beginner and intermediate lifters who want a three-post bench at a high-value price point. This bench is formed from laser-cut 14 gauge steel with a tripod foot design that doesn't get in the way of your lifting.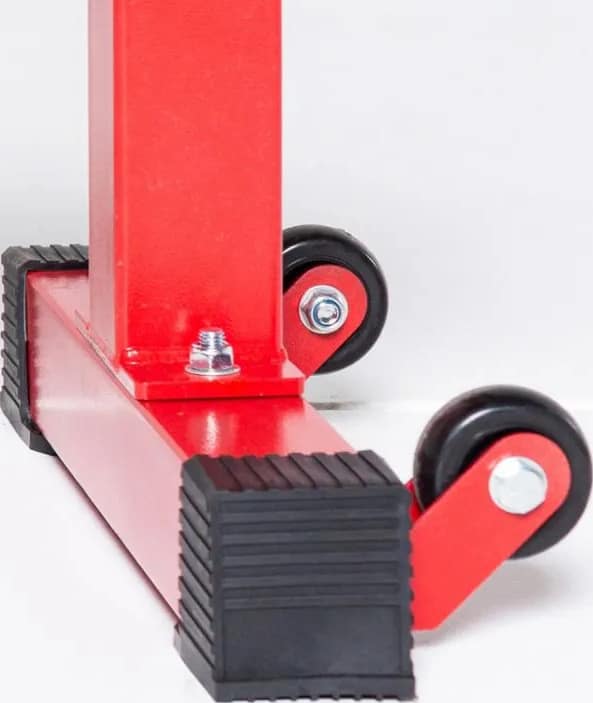 Weight benches are an indispensable piece of home gym equipment for power movements like the bench press. This tripod design is very well-built and is the most suited design for proper foot placement during your bench press. Transporting this bench is made easier with its rubber-coated steel handle and industrial wheels. It has a 3% tolerance and 700-pound weight capacity designed to IPF Competition Standards.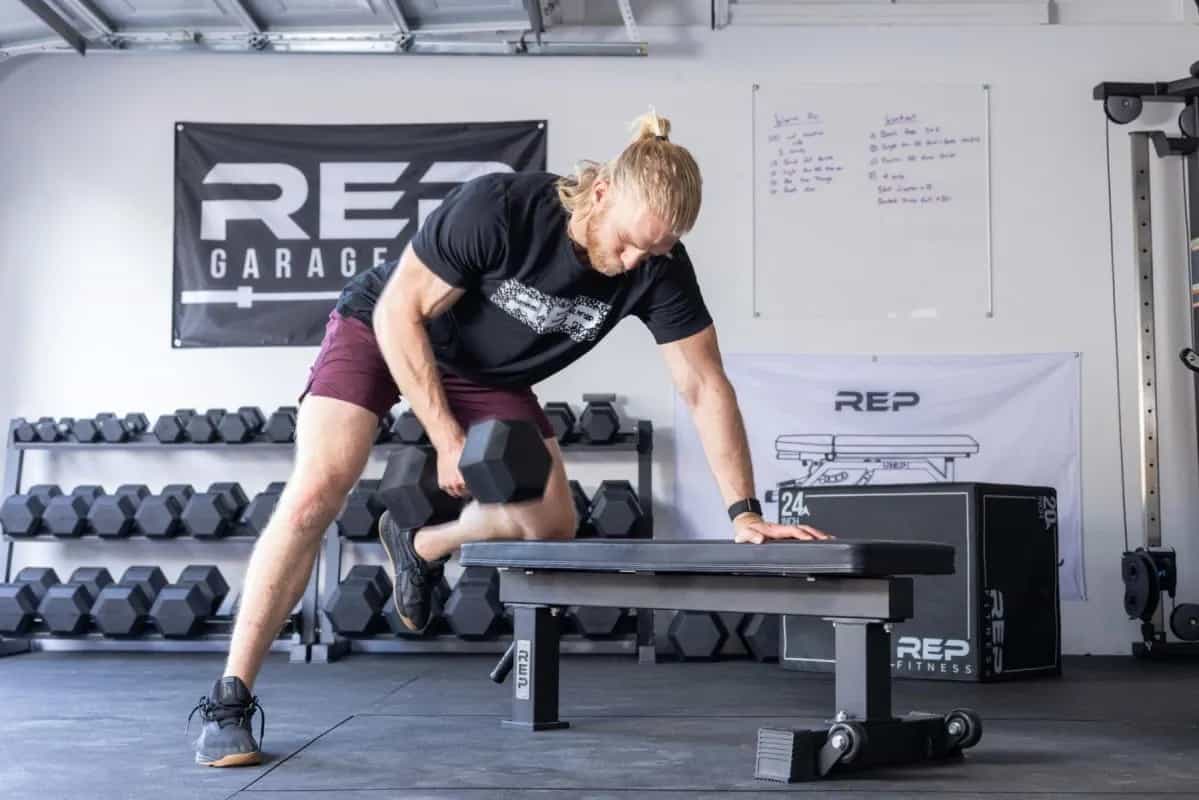 REP Black Sabre Barbell
The REP Black Sabre Barbell has no center knurling and is now available in Black Zinc. The medium depth knurl and the absence of center knurling are ideally created for Cross Training/HIIT style workouts and Olympic Lifting and won't tear up your hands and chest.

It weighs 20 kg with 150k tensile strength and a 1000 lb rating. The bushing design has snap rings and dual knurl markings for Olympic and Powerlifting. It comes with a one-year warranty against defects affecting the performance of the bar.

REP Games Sale Review – In Summary
That's what's on tap for the REP Games Sale.
These pieces of equipment from Rep Fitness will be on sale from July 28 to August 2. Take this opportunity and start to set up your home gym at a lower cost. Rep Fitness produces the highest quality products at a competitive price that sets them apart. The durability of their equipment is even backed up with a warranty.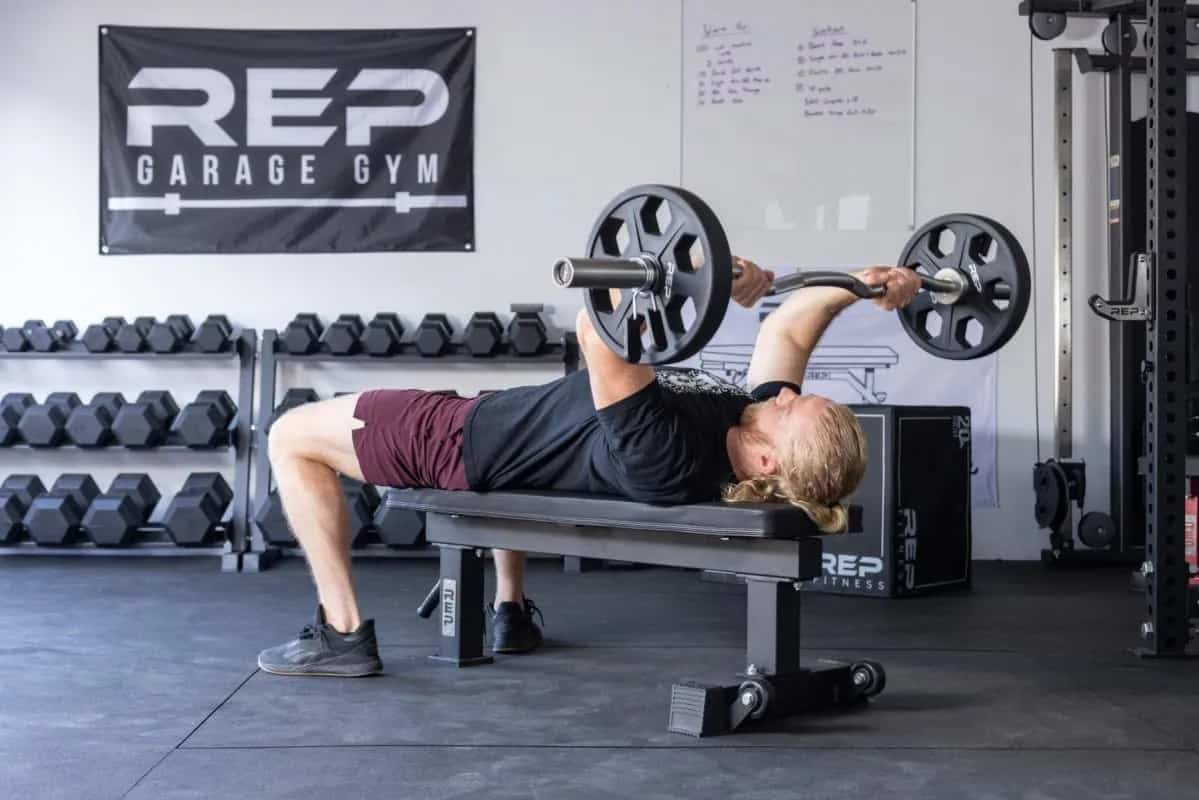 Photo Credits
Product photos on this page are property of Rep Fitness.
This website is not affiliated or associated with CrossFit, Inc. CrossFit is a registered trademark of CrossFit, Inc.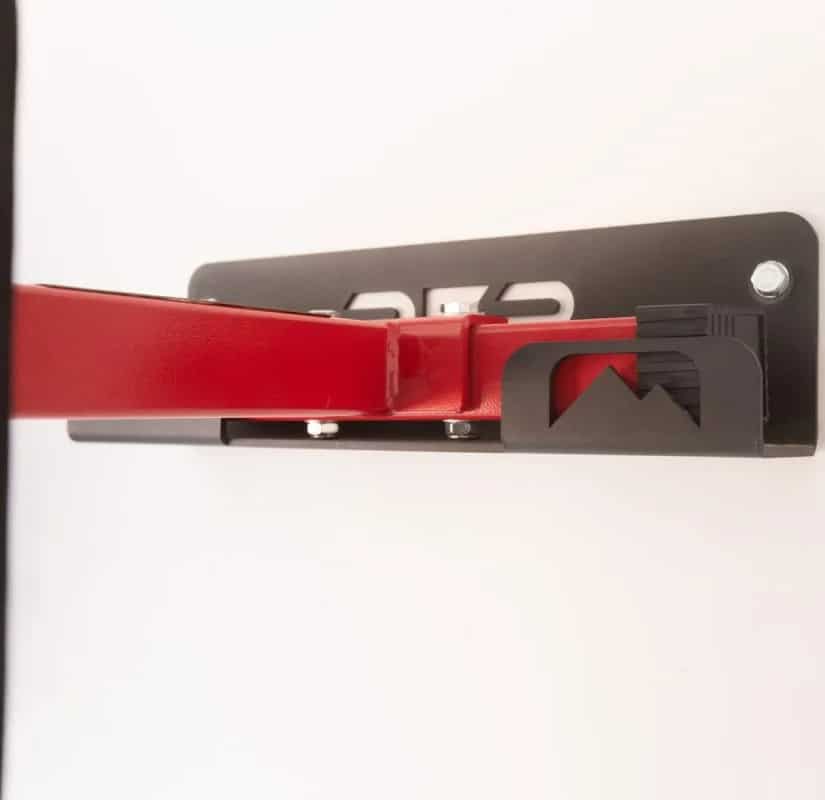 Affiliate Disclaimer
We are an affiliate of Rep Fitness and others that sell this training gear. If you buy clothing or other training gear after clicking the links in this article, we receive a small commission at no extra cost to you. This helps us to bring you in-depth information and content on these great training products.
Tim is the founder of FitAtMidlife.com – an avid gym rat for 30+ years, he's a reviewer of many, many shoes – and founder of the Speed Bag Gathering – the world's only gathering of speed bag punching enthusiasts.  See more gym reviews at Tim's YouTube channel.