Let's take a look at the REP Fourth of July Sale.
Get or stay motivated on your fitness with Rep Fitness' Fourth of July Sale. From benches to plates, we got good deals to help you reach your fitness goals.
Get savings on this gear – and much more through July 4th, 2022:
REP Fourth of July Sale – Overview
REP is a bootstrapped company that began when two brothers with a passion for fitness saw the demand for quality home gym equipment at a reasonable price. Since 2012, their priority has been on surpassing their customers' expectations regarding innovation, customer service, and value for high-quality gym equipment.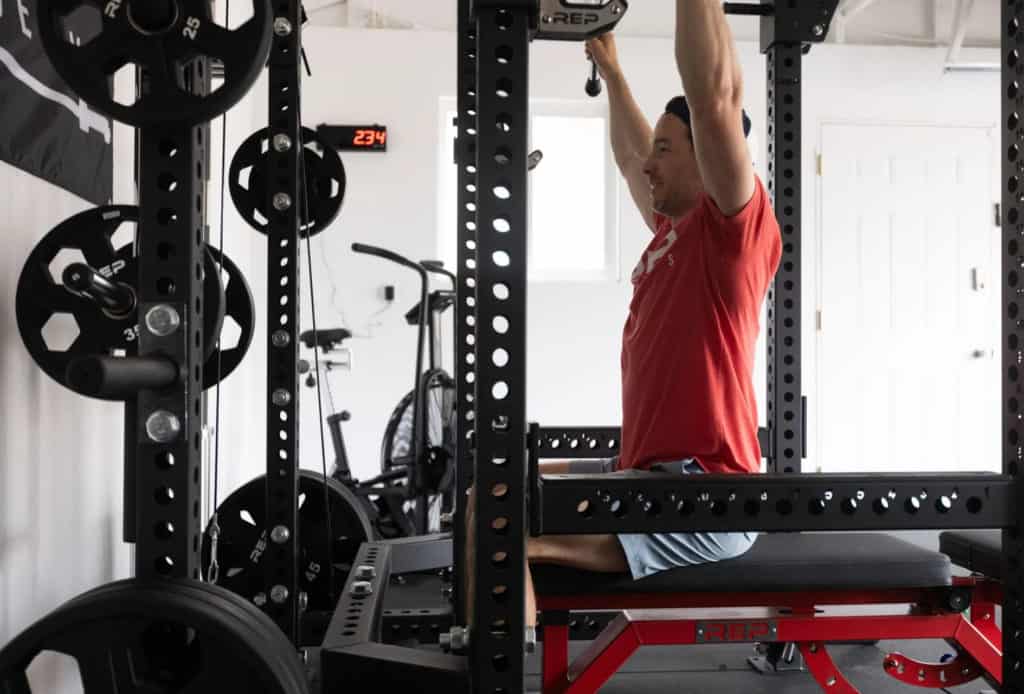 REP has affordable plates, unbelievably priced benches, and racks that are truly amazing with top-notch quality. Aside from that, they also continually create new accessories and have excellent customer service. For their summer sale this July, check out and try these products at an even lower price.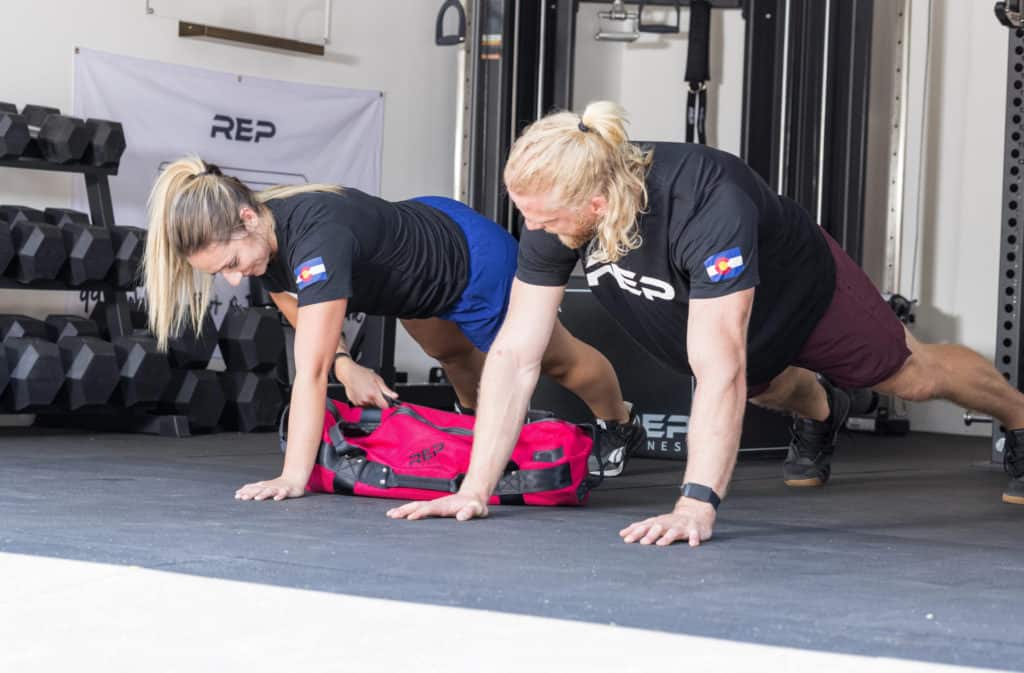 AB-5000 Zero Gap Adjustable Bench
The AB-5000 is hardcore, with an 11-gauge steel frame, durable paint, and a capacity of 1,000lbs. It is a potent, adjustable bench highlighting REP's patented zero-gap feature. This bench strikes seven back angles (from flat to 90 degrees) and five-seat angles (-15 to 45 degrees).
You can also add the optional leg roller attachment for decline options up to -75 degrees. It is created to improve your lifts, with grooved rubber feet to keep the bench in place and thick, non-slip vinyl pads. Though bulky, the AB-5000 is maneuverable, with a urethane grip handle and built-in wheels, protected by wheel guards to lessen tripping hazards.

AB-3000 Adjustable Bench
Highly versatile, the AB-3000 Adjustable Bench features seven different back pad adjustments (from 85 degrees to -20 degrees) and five ways to position the seat pad, for a total of 21 possible configurations. The AB-3000 is heavy-duty with a weight capacity of 1,000lbs.

It comes standard with an 11.5″ wide non-slip pad made of grippy, textured vinyl that can be improved with a 14″ wide pad for more shoulder support. The transition between workouts is made easy by a chrome ladder-style adjustment system. The built-in leg attachment swings out to protect your feet while in a decline position.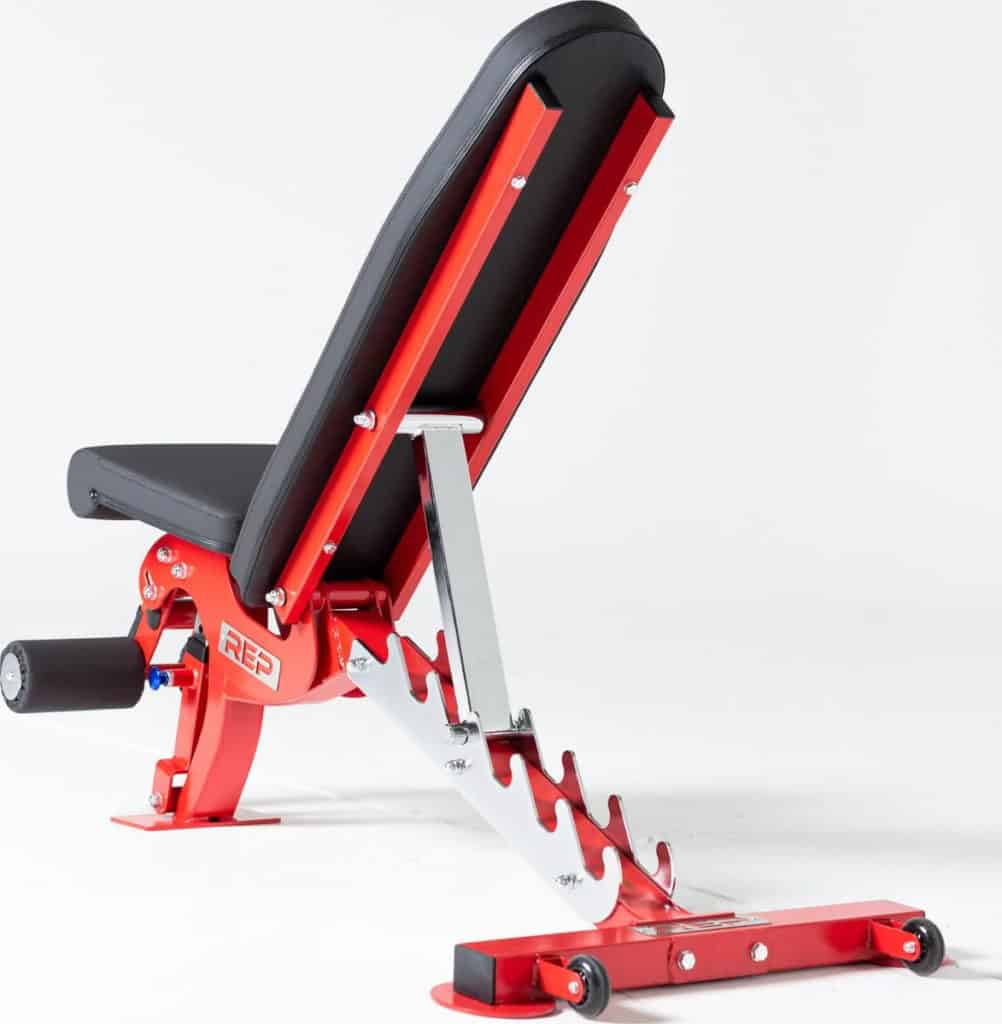 Deep Knurl Stainless Steel Power Bar EX
The Deep Knurl Stainless Steel Power Bar EX offers deep, aggressive-depth knurling for ultimate grip on your heaviest lifts. Its knurl pattern is cut 75% deeper than standard knurling, yet it's not so strong to rip your hands. The Deep Knurl Stainless Steel Power Bar EX also has center knurling to keep the barbell in place during back squats.

It features a bushing design with snap rings, suitable for slower, strength-focused lifts. The smooth, steel sleeves make it comfortable to slide iron plates on and off the bar. This bar is tough, with a static rating of 1,500lbs, and it comes with a limited lifetime warranty.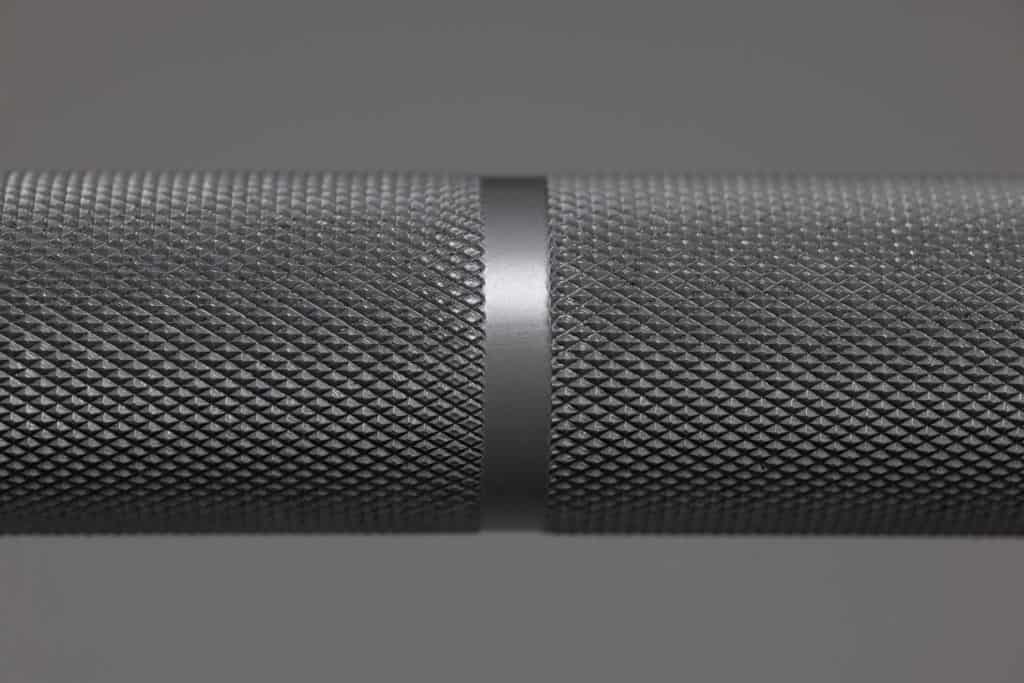 Stainless Steel Power Bar
Fully stainless, the Stainless Steel Power Bar offers medium-depth knurling for ultimate performance and feel. The base has a medium-depth knurl that provides superior grip, but it's less aggressive on your hands than a deep-knurl bar. It is developed with everyday powerlifting use in mind and is end-to-end stainless steel on both the uncoated shaft and the sleeves. Stainless steel is more resistant to rust than zinc or chrome-coated sleeves.

This bar is rigid, with a static rating of 1,500lbs, with smooth steel sleeves that make it easy to slide iron plates on and off the bar. It has the International Powerlifting Federation standard knurl markings (32″ between marks) that provide visuals for even hand placement on the barbell.

Urethane Coated Equalizer Plates
The REP Equalizer Plates are very attractive urethane encased plates with a symmetric design that is eye-catching and functional. You can easily grip the plates to load up for your next heavy squat or use them by themselves for lateral raises, shrugs, farmer's walk carry, and more.

The thick, durable urethane makes these plates suitable for home or commercial use. They have a 3% weight tolerance with grip cutouts for easy handling. The plates have six precision-cut holes, so you can move these plates conveniently from any angle.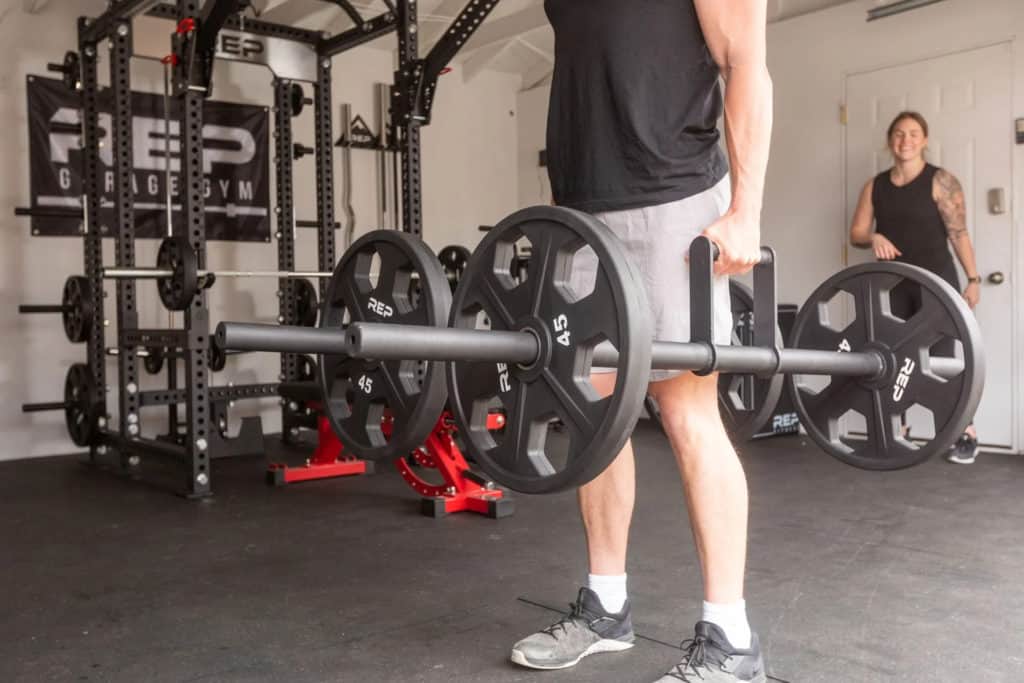 Color Bumper Plates
The Color Bumper Plates are durable and factory-tested to overcome more than 12,000 drops from an 8-foot height. They have a weighted steel center surrounded by a thick, solid rubber coating so you can do training that involves dropping the plates from overhead or shoulder height, such as Olympic weightlifting, cross-training, and HIIT workouts.

These plates have low bounce for more control over the barbell when it hits the ground. The 10lb plates are built extra thick to improve durability and decrease bending, while the 45lb plates are thinner than most to allow you to fit more plates on the bar. They are colored per International Weightlifting Federation standards, so you can easily specify the weight.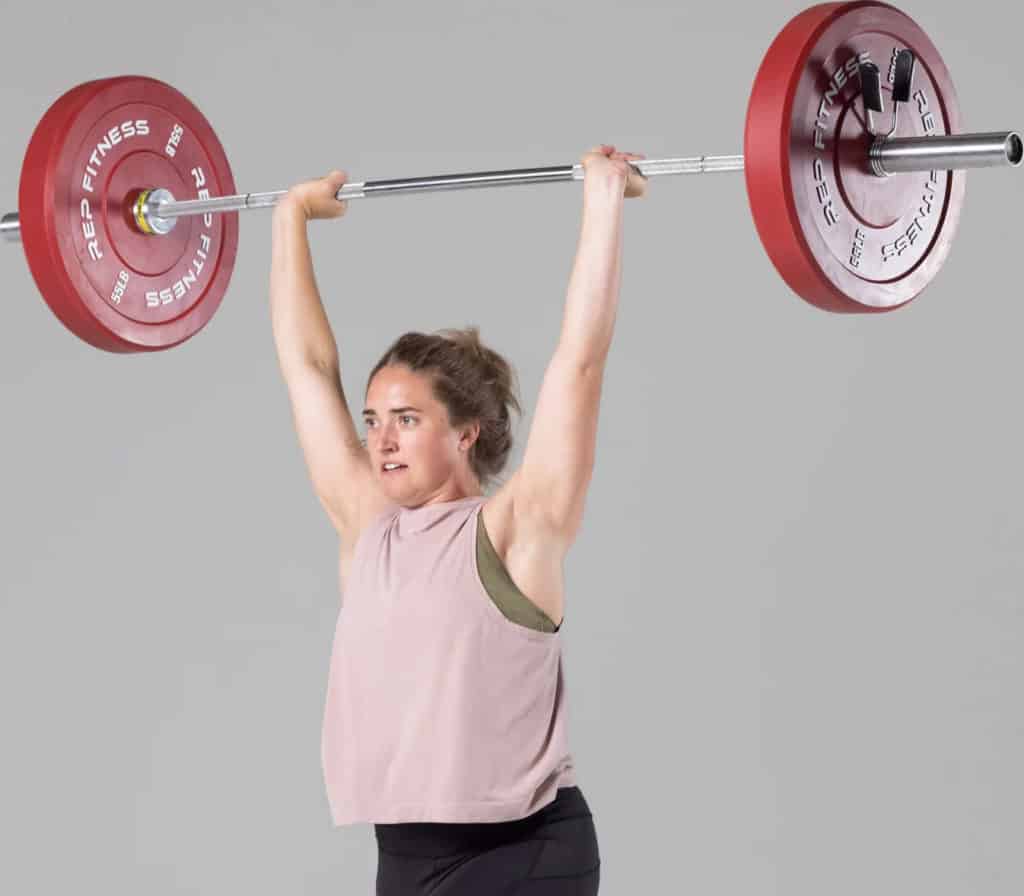 Sandbags
REP Fitness sandbags are excellent for Strongman, functional training, and odd-object challenges. These durable bags are constructed from thick nylon (1000D Cordura) cross-stitched with triple-stitched seams and metal grommets. The sandbags have seven different built-on handles supported by rivets and machine-stitched.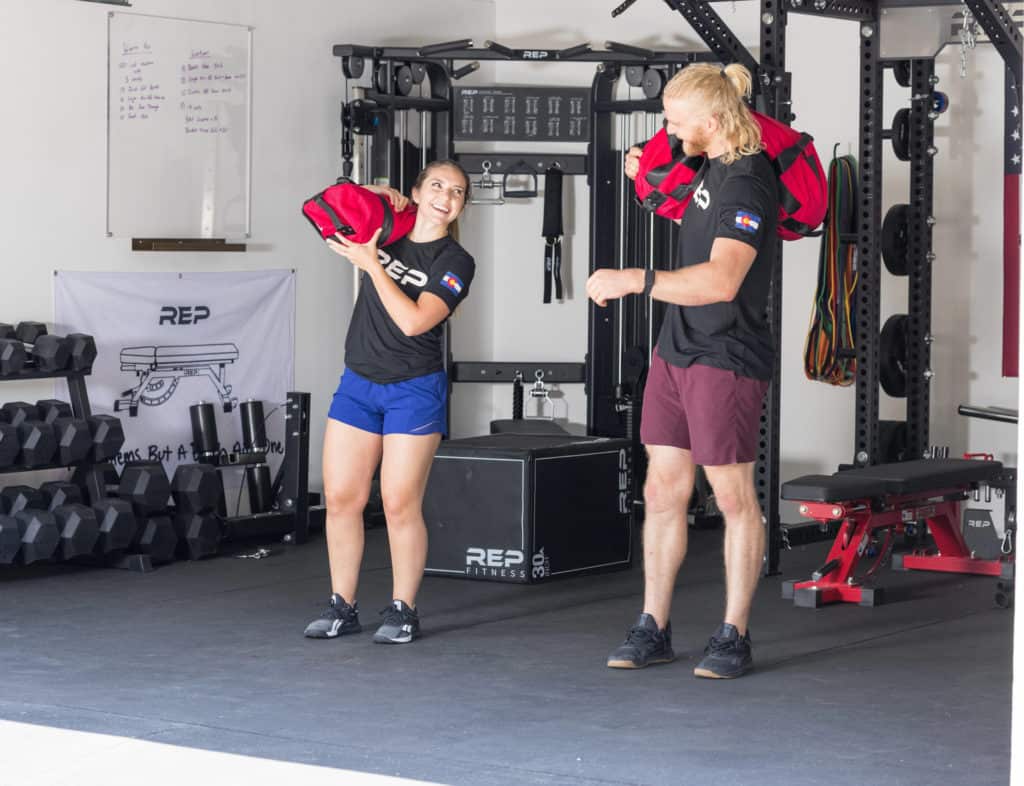 They are water-resistant, quick-drying, and come in seven colors and four sizes: small (5-25lbs), medium (25-75lbs), large (50-125lbs), and XL (125-200lbs). Heavy-duty yet soft, the handles prevent chafing, scraping, and uncomfortable contact with the skin.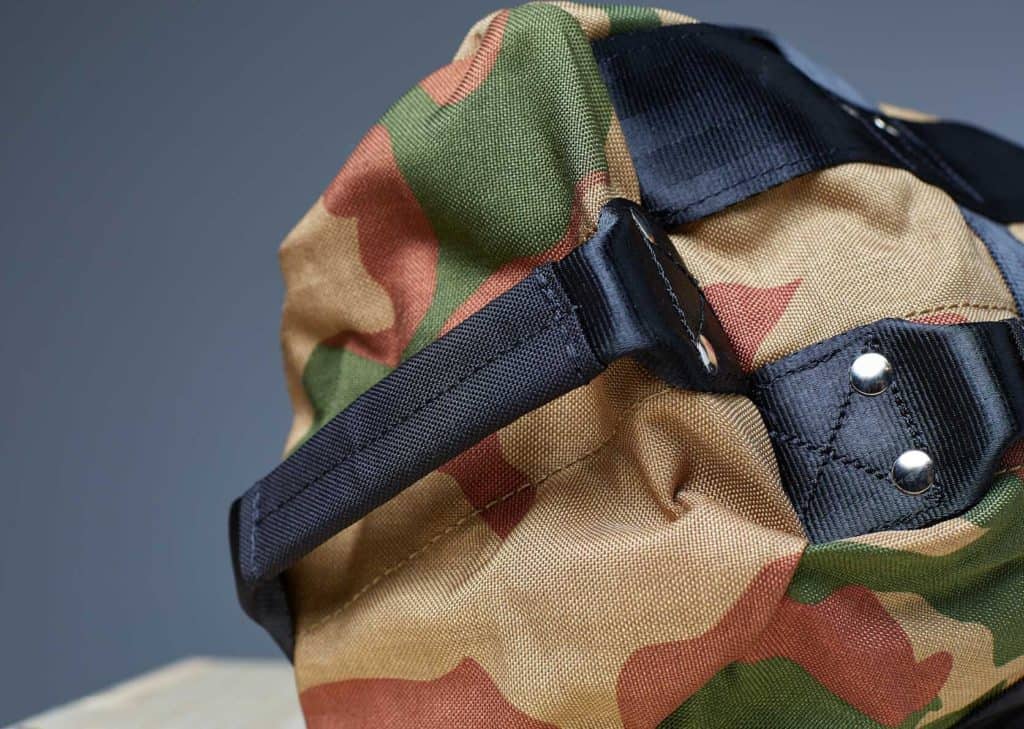 REP Fourth of July Sale – In Summary
That's our close-up look at the REP Fourth of July Sale.
Grab this opportunity of getting these pieces of equipment from Rep Fitness at an even lower price. Don't quit; instead, get even motivated to level up your fitness with new equipment to add to your home garage.
Looking for more options? Check out these other great products:
We take an in-depth look at the Safety Squat Bar from Rep Fitness.
REP is known for their gym benches – and the AB-4100 Adjustable Weight Bench would be great for your garage gym.
More products from Rep Fitness.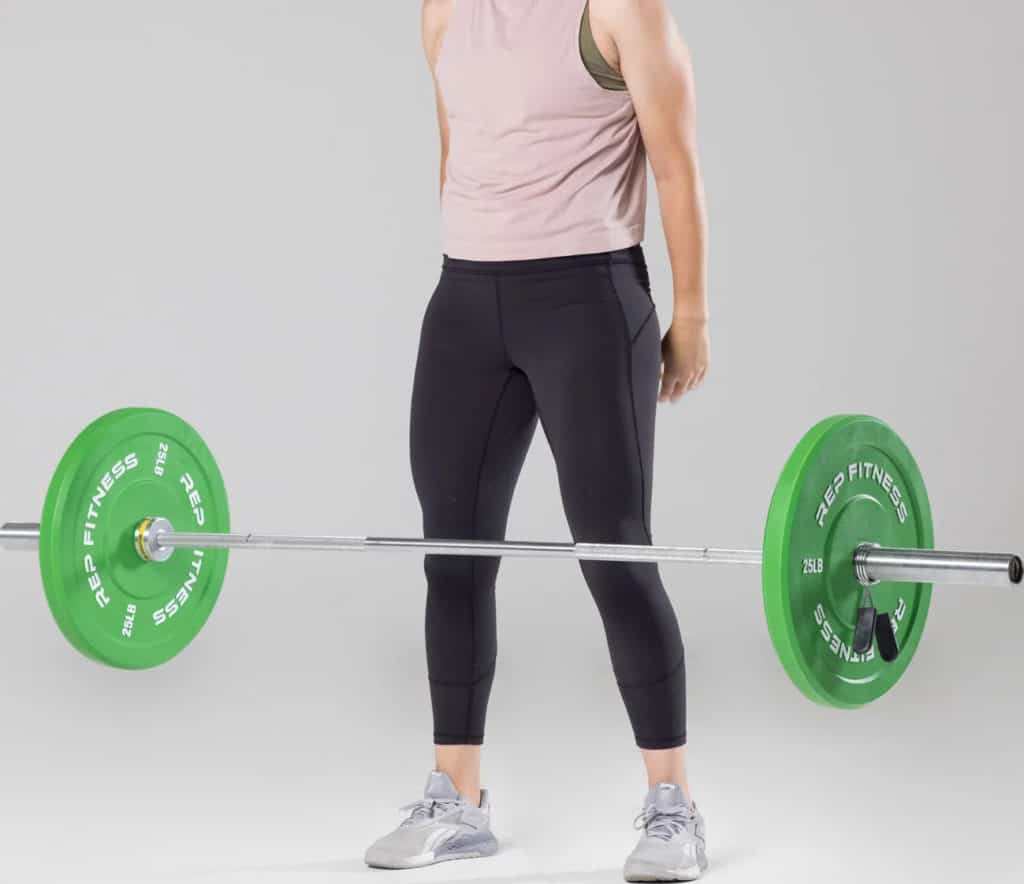 Photo Credits
Product photos on this page are property of Rep Fitness.
This website is not affiliated or associated with CrossFit, Inc. CrossFit is a registered trademark of CrossFit, Inc.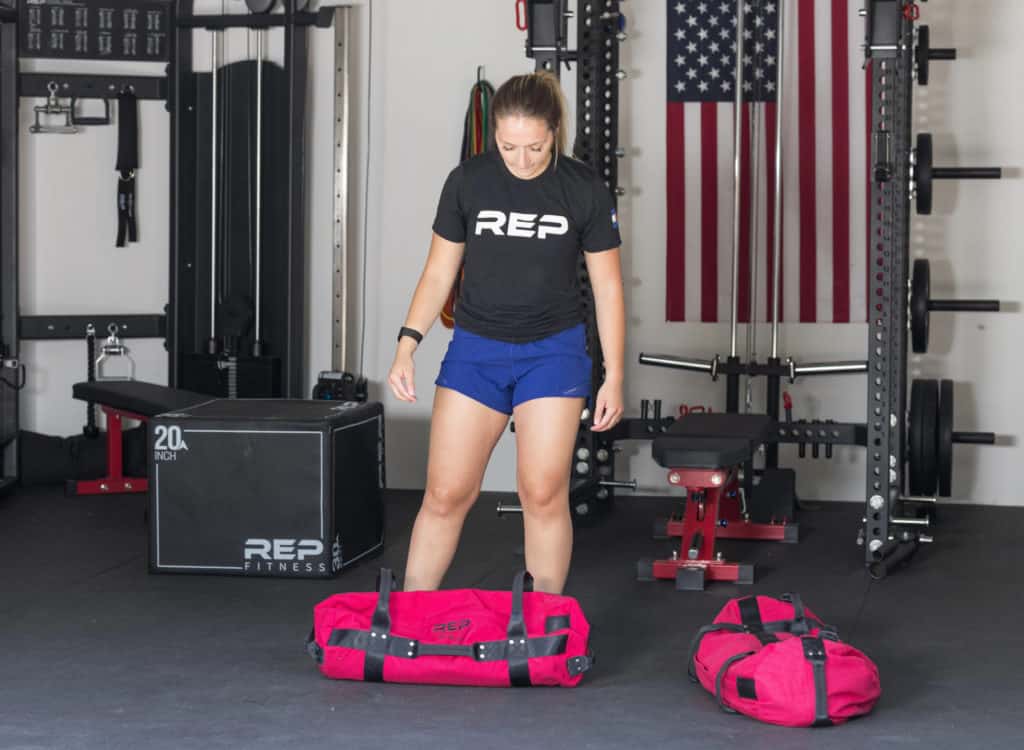 Affiliate Disclaimer
We are an affiliate of Rep Fitness and others that sell this training gear. If you buy clothing or other training gear after clicking the links in this article, we receive a small commission at no extra cost to you. This helps us to bring you in-depth information and content on these great training products.
Tim is the founder of FitAtMidlife.com – an avid gym rat for 30+ years, he's a reviewer of many, many shoes – and founder of the Speed Bag Gathering – the world's only gathering of speed bag punching enthusiasts.  See more gym reviews at Tim's YouTube channel.