Rogue has the red-hot
Echo Bike
. Grab one while they last!
You know what's a cool look? Camo. Give your home or garage gym the tacticool look with Camouflage or Camo Pattern Gym Equipment from Rogue.
Sure, you can workout without using any equipment, but using one or two can revolutionize your fitness lifestyle and body. Rogue offers different kinds of gym equipment that you can use inside and outside the gym, and they come in camo patterns.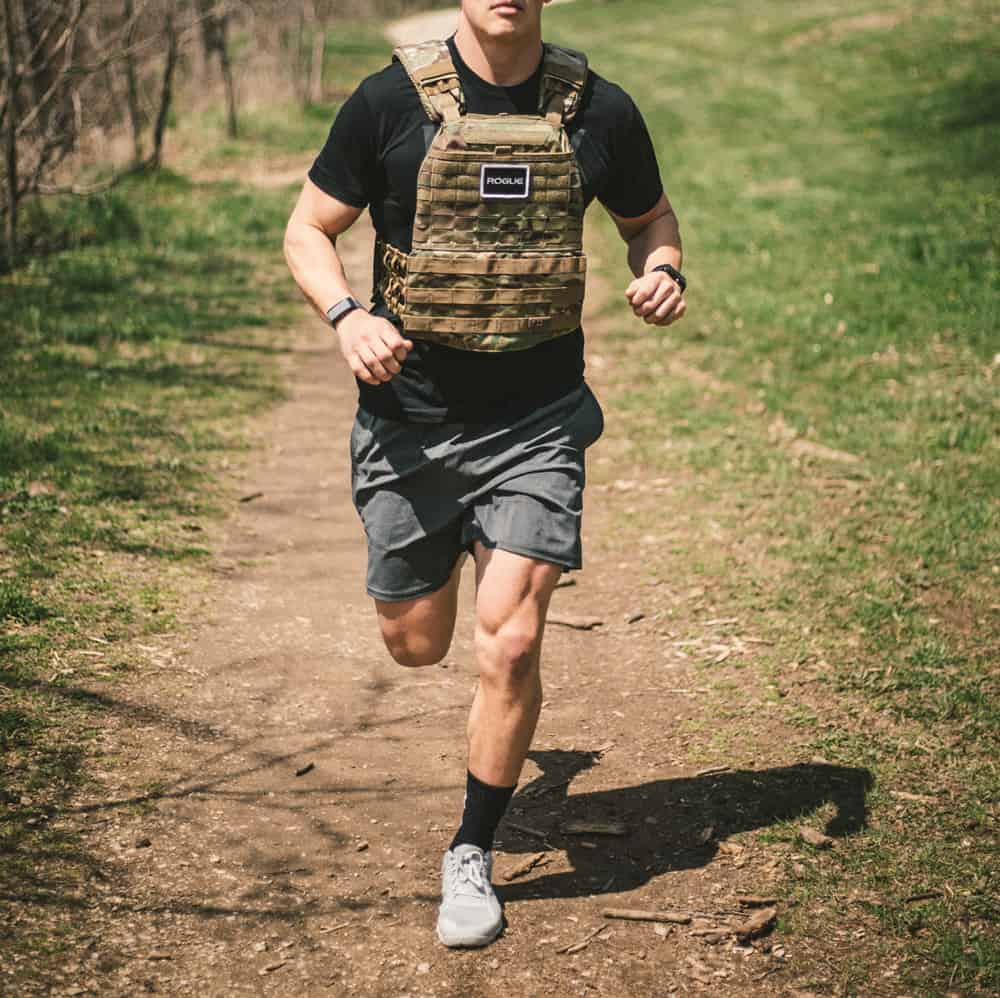 Here are some of the styles we are going to look at:
Camo Pattern Gym Equipment from Rogue – Overview
Gym and fitness equipment enable you to complete aerobic and anaerobic activities that play a vital role in developing your overall fitness. A barbell, for instance, targets large muscle groups and helps increase functional movement patterns. Sandbags improve stability, boost performance, and strengthen your planes of motion. Plate Carriers are comfortable, practical, and you can include them in a wider variety of exercises.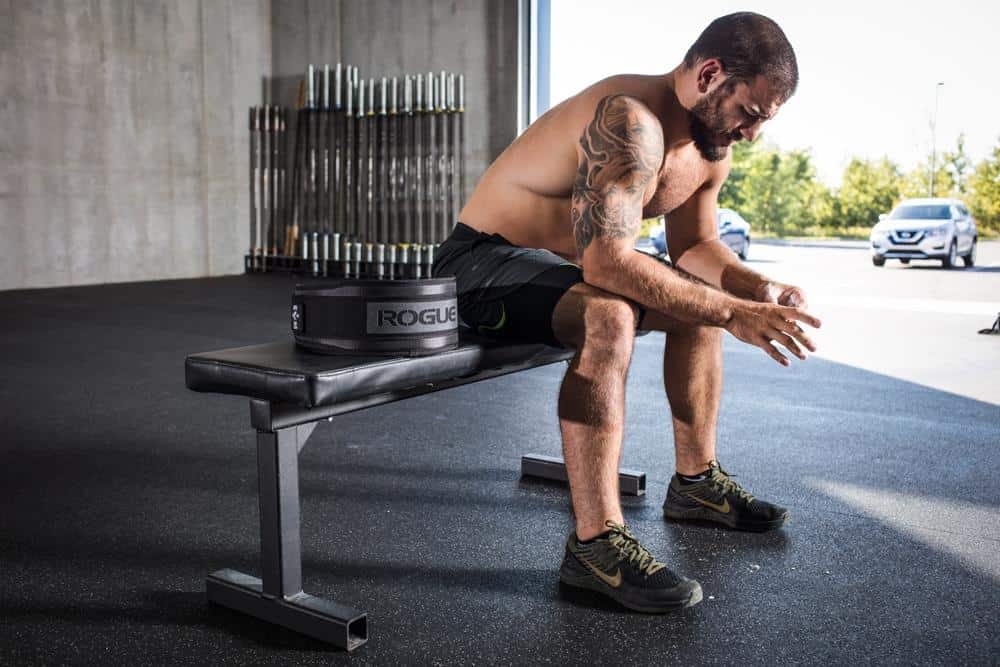 Here, Rogue offers different types of gym equipment that come in camo patterns. These pieces of equipment also help you with healthy weight loss, enhance power and strength, and prevent health problems. They also provide gear like knee sleeves and lifting belts to give you support and offer protection when lifting and doing different activities.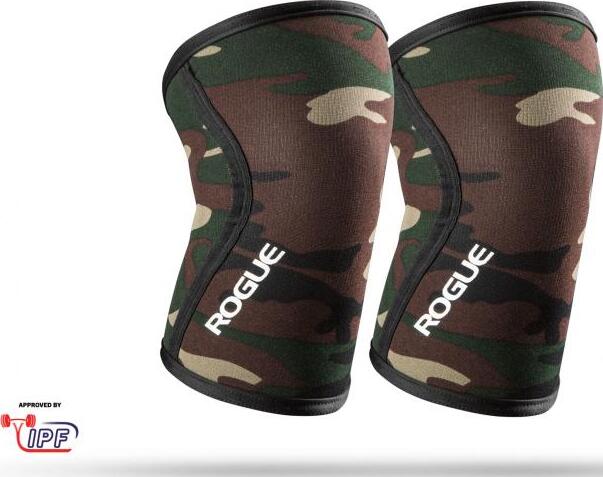 Rogue Operator Barbell Men's
The new Operator Bar offers a superior ceramic-based coating, Cerakote, which is used broadly in the gun industry for its exceptional sturdiness in thin applications. Cerakote is a high-quality finish that can give excellent abrasion/wear/corrosion resistance over time and it involves exclusive Rogue branding centralized on the shaft. The Operator Bar's exclusive color finish combinations are unique and military-inspired, seldom found elsewhere in the industry. This steel is made in the US and has been confirmed to be one of the best steel variants for a multi-purpose barbell.

Before machining, the barbell shaft is ground and smoothed, enabling the bar to have a very smooth finish. The knurling has been meticulously perfected over the years for a firm but non-abrasive grip. Rogue also made the Operator Bar with special composite bushings — a self-lubricating material often found in hi-tech aerospace equipment and military vehicles. These bushings dramatically reduce friction to present a constant spin for intense, high-rep training. The final result is a bar that delivers a regular "whip" during Oly weightlifting with enough rigor to hold for heavy powerlifting.

Rogue Operator Bar Women's (25mm)
The Rogue Operator Bar Women's (25mm) adheres to Weightlifting Federation standards for women's competition barbells and delivers a slightly compressed size from standard men's bars without losing any performance components. It also uses Cerakote, which is a game-changer for its durability in thin applications. It is a polymer-ceramic composite coating that offers wear and corrosion resistance up to 100X than black zinc.

This bar is manufactured in the USA and is one of the best steel variants for a multi-purpose barbell. It has carefully refined knurling for a firm but non-abrasive grip. The barbell shaft is ground and smoothed before machining to ensure a smooth finish and optimal performance. It helps create a perfect blend of the consistent "whip" needed for Oly lifts and the sufficient rigidity required for heavy powerlifting.

Rogue USA Nylon Lifting Belt
The USA Nylon Lifting Belt went through years of study, testing, and refinement and was created with assistance from Rogue athlete and CrossFit Games champion Mat Fraser, who used the very same belt en route to winning the 2017 Games. Rogue USA Nylon Lifting Belt has a new blacked-out buckle design paired with a roller for smoother, more precision adjustments. Rogue also updated the end of the strap with a small, folded-over, and sewn-down portion that allows users to quickly loosen/tighten or remove the belt when transitioning from light/body movement exercises to heavy lifting exercises.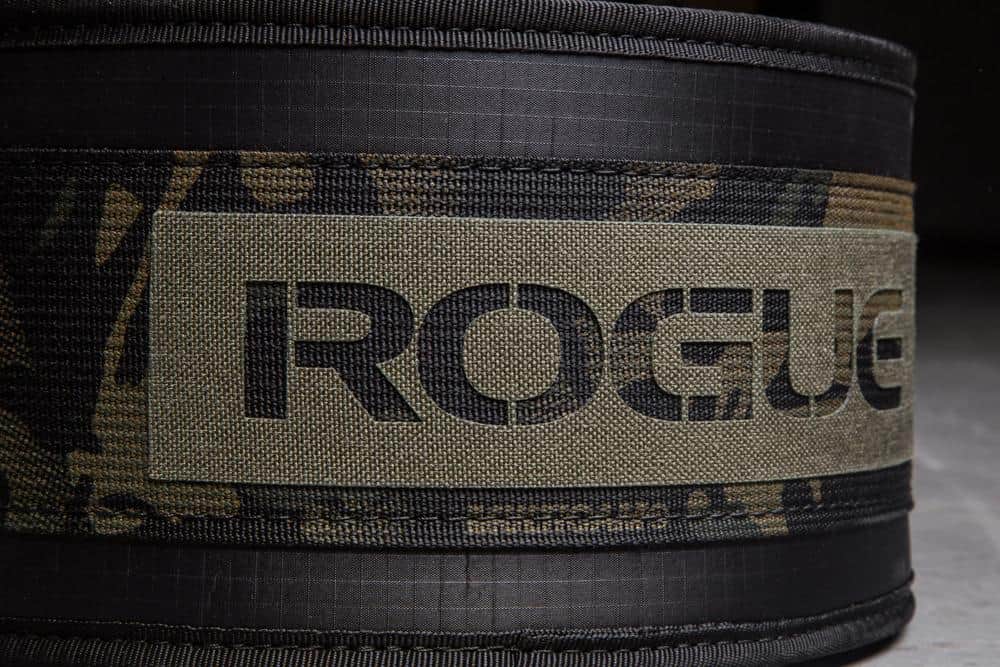 Aside from the new design, the Nylon Lifting Belt is now made solely in the USA, using quality nylon + a 0.25″ thick foam frame with a laminated ripstop exterior and antimicrobial interior. The back panel of the belt measures 5" in height, tapering into 4", and carries a laser-cut grey Rogue logo emblem. The durable nylon webbing support strap measures 3″ across. The 3″ long x 2″ tall hook & loop section, which is also a new feature, gives you and gym owners the ability to customize their belts by attaching a patch, similar to how people use custom patches on hats, jackets, and backpacks.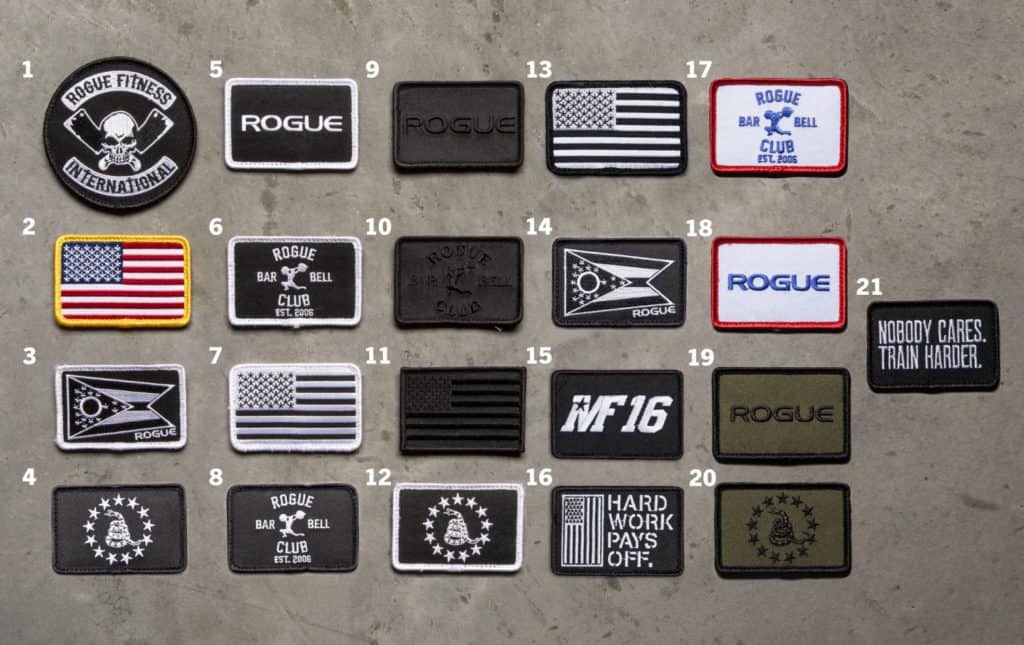 Rogue 7mm Knee Sleeve
The 7mm Knee Sleeve is one of the few American-made knee sleeves on the market with Neoprene construction for a firm but comfortable support. The contoured seams and flexible compression material used in this design can help you decrease knee strain and pain during and after a workout without limiting your range of motion as you train.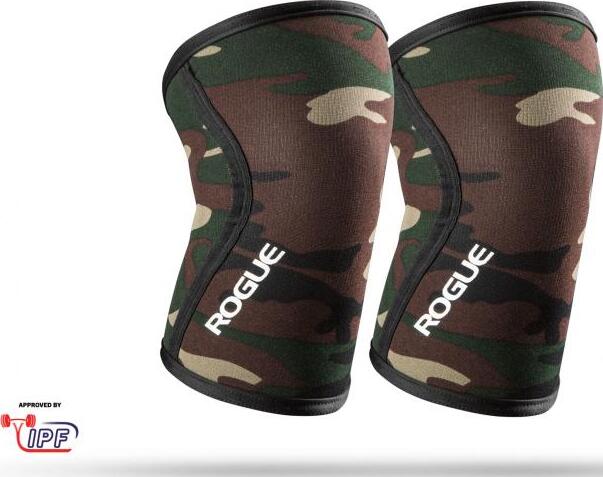 Rogue Knee Sleeves are sold in pairs and are available in camo with Rogue branding in white. They can be chosen in sizes from XS to XL and are sold separately in 3MM and 5MM thick versions.
Rogue Strongman Sand Bags
Rogue's Strongman™ Sandbags deliver a versatile, go-anywhere alternative to heavy balls and stones. They are designed and made in the USA and feature the same 1000D MIL Spec US Cordura construction and reinforced, double-stitched seams as our full-length Sandbags— in a new compact, customizable form. Rogue Strongman Sandbags are heavy-duty and can withstand drops, but they are not designed to be slammed.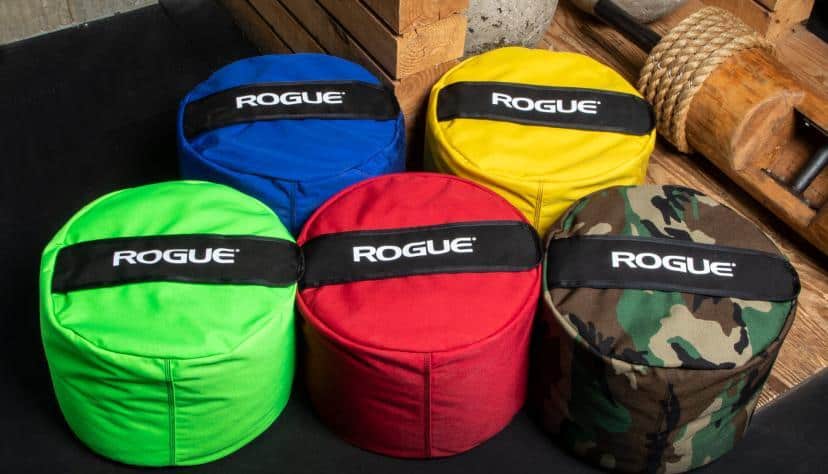 The filler material is not included when your order. Each Sandbag has a built-in filler bag with an extra zipper and hook-and-loop closure to secure filler material stays fully enclosed as you work through your regimen. These sandbags also work as uniquely portable Strongman training tools for athletes of any experience level as they can be emptied and then re-filled at another gym, field, park, etc.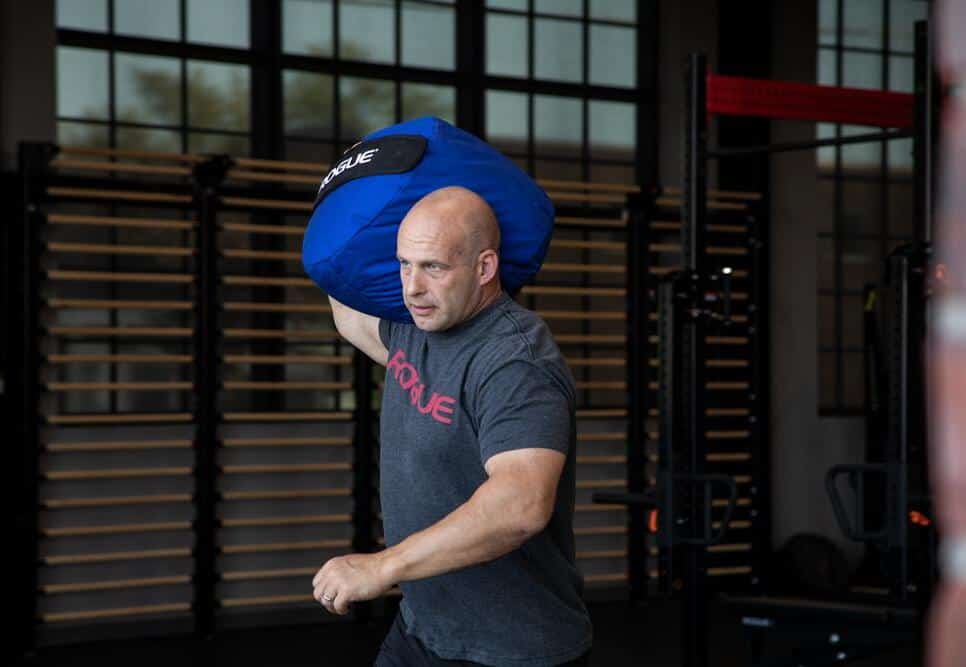 5.11 TacTec Plate Carrier (Terrain)
The 5.11 Tactical has produced a uniquely lightweight and body-contoured plate carrier, weighing just 2.5LB unloaded, and can hold both medium and large ballistic plates, front and back. It is built from durable 500D nylon and highlights yoke shoulder pads to decrease friction, adjustable tensional bands for stability, and innovative airflow channels for maintained comfort.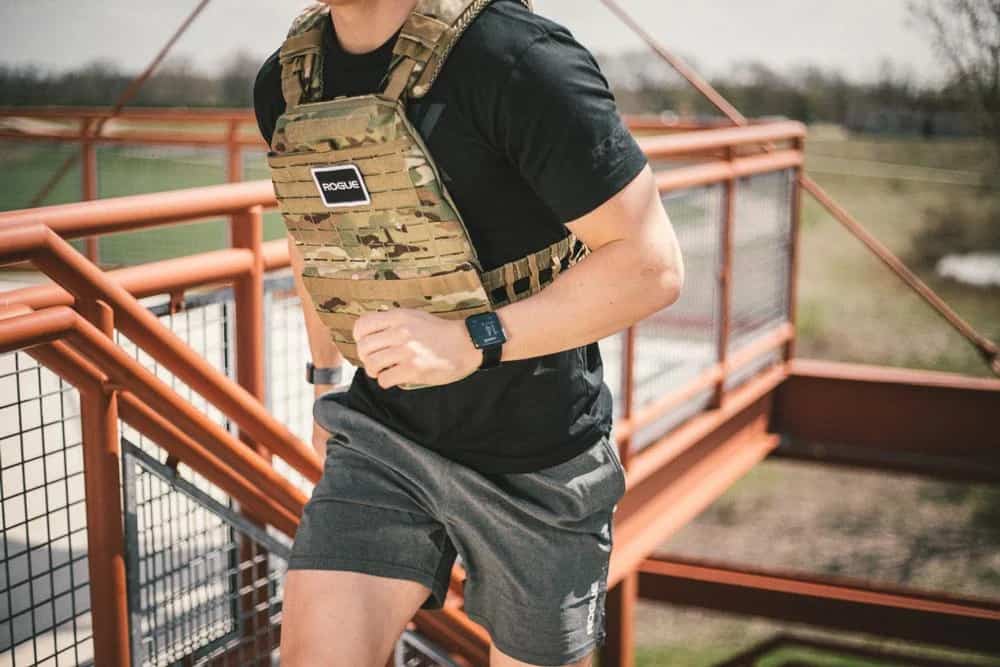 The 5.11 has been the official plate carrier provider to the CrossFit Games for many years. It is esteemed by some of the world's most proficient athletes for its stable performance, durability, decreased bulk, and overall comfort.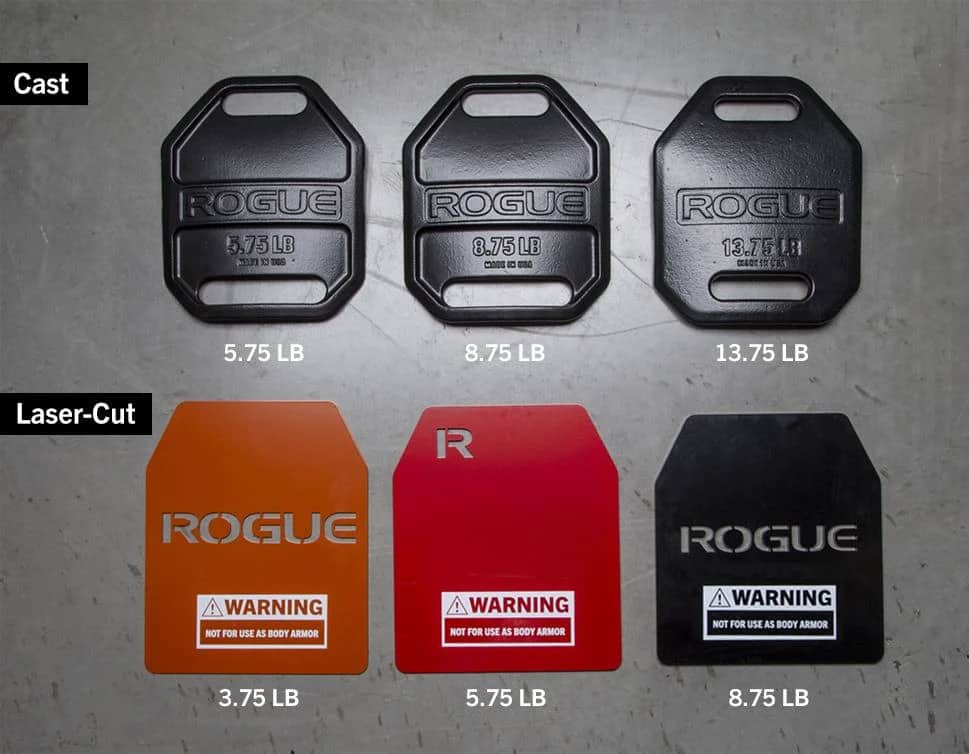 Camo Pattern Gym Equipment from Rogue Review – In Summary
That's our review of Camo Pattern Gym Equipment from Rogue.
Camo Pattern Gym Equipment from Rogue are proudly made and designed in the USA. These pieces of equipment are durable, versatile, and can be used in a wider variety of exercises. Rogue is the leading producer of strength and conditioning equipment, so you can be assured these pieces of equipment will last for a long time.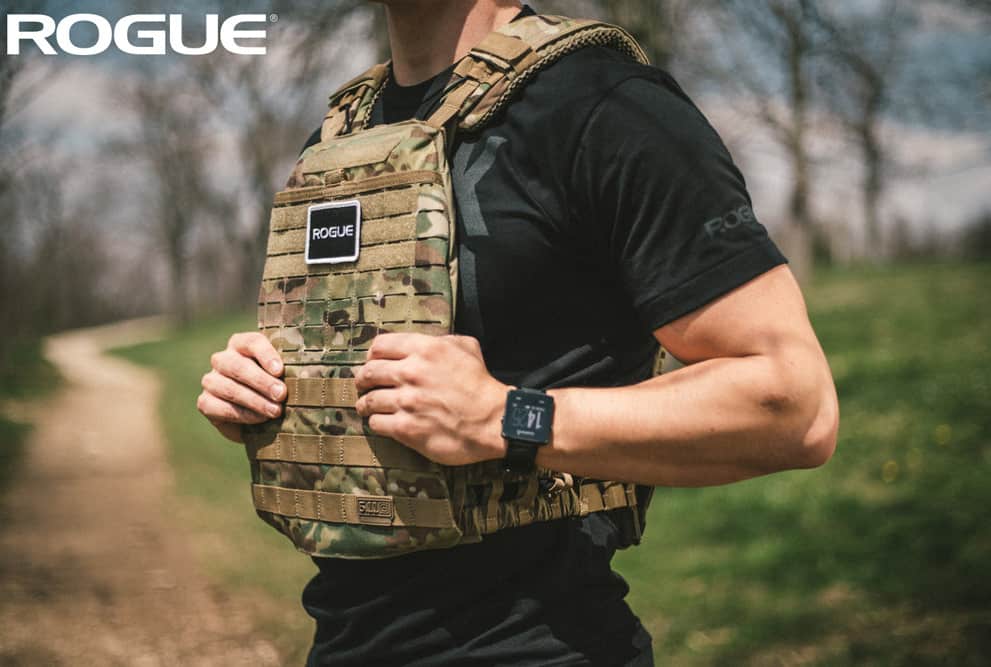 Photo Credits
Product photos on this page are property of Rogue.
This website is not affiliated or associated with CrossFit, Inc. CrossFit is a registered trademark of CrossFit, Inc.

Affiliate Disclaimer
We are an affiliate of Rogue and others that sell this training gear. If you buy clothing or other training gear after clicking the links in this article, we receive a small commission at no extra cost to you. This helps us to bring you in-depth information and content on these great training products.
Tim is the founder of FitAtMidlife.com – an avid gym rat for 30+ years, he's a reviewer of many, many shoes – and founder of the Speed Bag Gathering – the world's only gathering of speed bag punching enthusiasts.  See more gym reviews at Tim's YouTube channel.