Rogue has the red-hot
Echo Bike
. Grab one while they last!
Let's look at the new 5.11 TacTec Trainer Weight Vest.
Weighted vests are an option if you want to develop the intensity or change the difficulty level of your workout. Weighted vests work great to boost the difficulty of bodyweight and resistance exercises, and they can be used with some aerobic exercises, such as running and hiking. They are also used for explosive training workouts like jumps and reactive training exercises.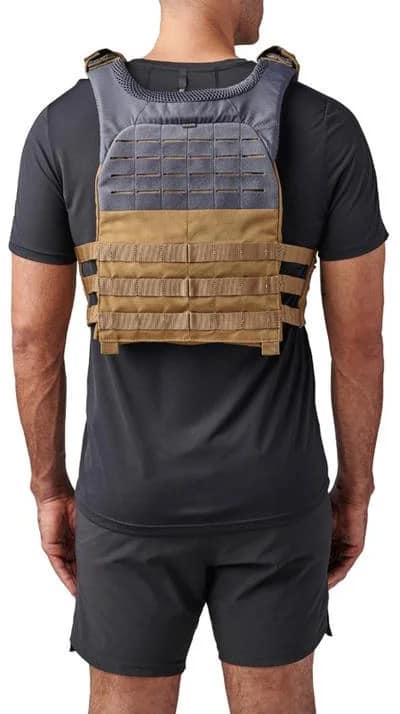 Here are some of the styles we are going to look at:
5.11 TacTec Trainer Weight Vest – Overview
The 5.11 TacTec Trainer Weight Vest is a lightweight (0.92kg) and compact (13″H x 10″W x 1″D) plate carrier that can hold both medium and large ballistic plates, front and back. The vest is built from durable 600D polyester and highlights internal plate retention straps, an adjustable stretch cummerbund with pockets, and front and rear MOLLE platforms. The carrier can conveniently carry all Rogue weight plates, including the standard, USA Cast, and Echo options.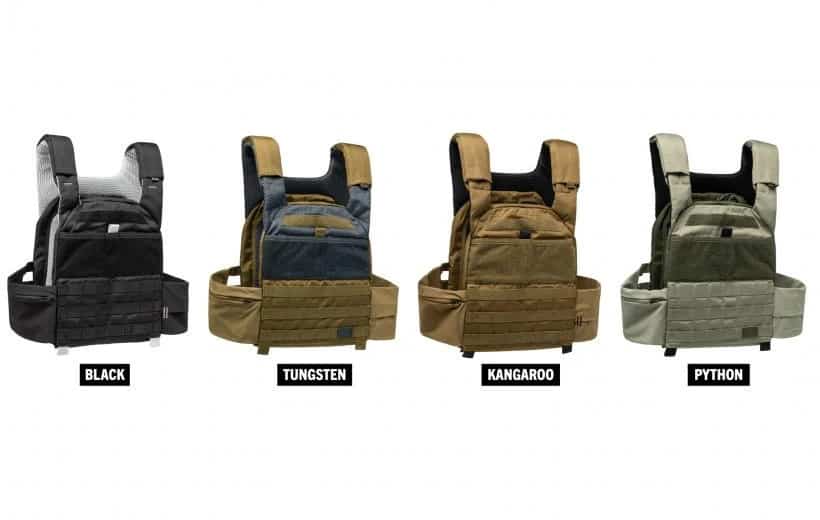 This vest has a breathable mesh in the body pads and adjustable yoke shoulder strap padding to guarantee excellent comfort during your training regimen. The 5.11 has been the official plate carrier provider to the CrossFit Games for several years and is esteemed by some of the world's most accomplished athletes for its solid performance, durability, decreased bulk, and overall comfort.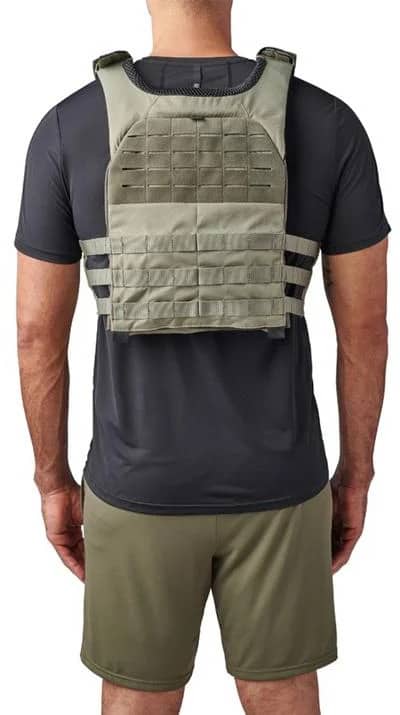 With Rogue's new ergonomically contoured vest plates, you can use this vest based on modern military/police bulletproof vest armor. They go even further to eradicate discomfort and constraints in movement and breathing. You can also use it with Rogue's flat, laser-cut steel Weight Vest Plates, which are available in three weight increments.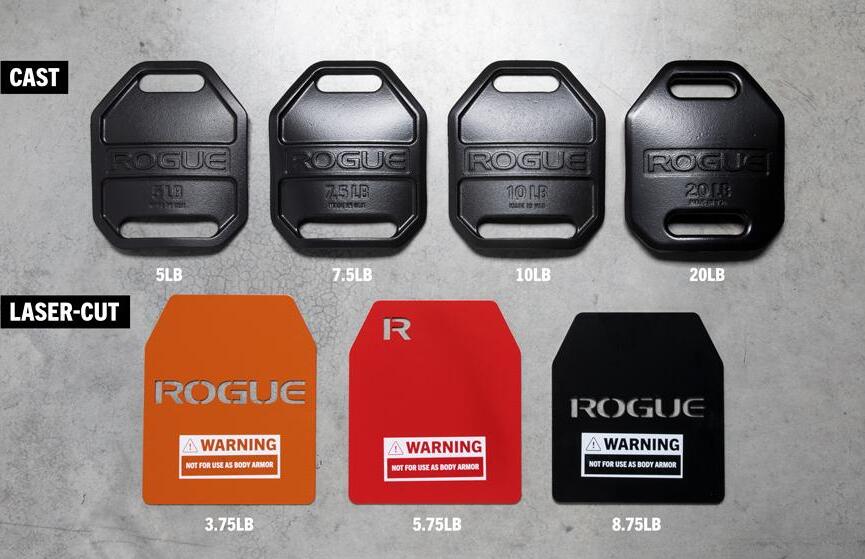 Rogue USA Cast Weight Vest Plates
The Rogue USA Cast Weight Vest Plates are custom, double-curved cast plates that enhance an athlete's comfort when wearing a weighted vest. Rogue got the inspiration on today's advanced bulletproof vests for these vest plates. This custom ergonomic design helps keep the plate close to your chest while reducing discomfort and allowing clearer breathing as you train. Rogue USA Cast Weight Vest Plates are solely created and produced in America.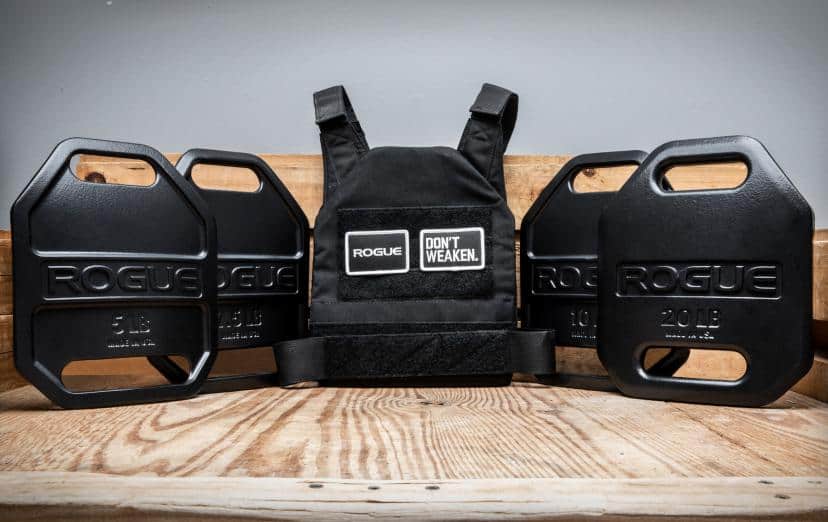 The tooling for the plates is built in Northeast Ohio, and the plates are all cast in a Wisconsin plant. A black powder coat finish produces a firm grip and distinctive look, and exclusive Rogue branding is cast straight into each mold, along with the weight measurement. Rogue USA Cast Weight Vest Plates are compatible with the Rogue Plate Carrier, 5.11 TacTec Plate Carrier, Condor Sentry Plate Carrier, and other similar weight vests on the market.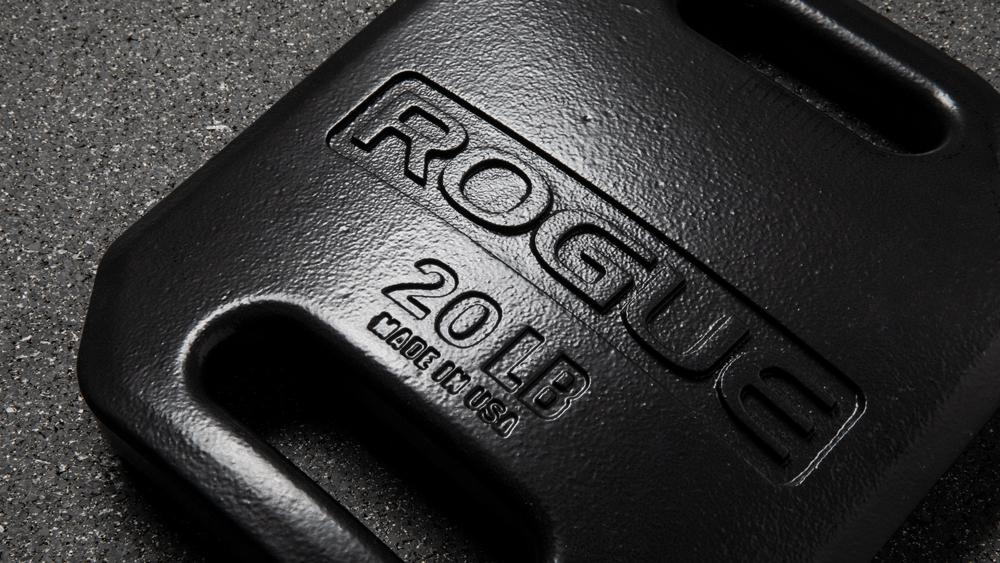 Rogue produced them in a series of four distinct weight increments (5LB, 7.5LB, 10LB, and 20LB), each measuring 11.25″ in length x 9.25″ in width. A pair of these plates can create a total weight from 12.5 LBS up to 42.5 LBS when added to a standard 2.5 LB vest depending on the weight increment you choose.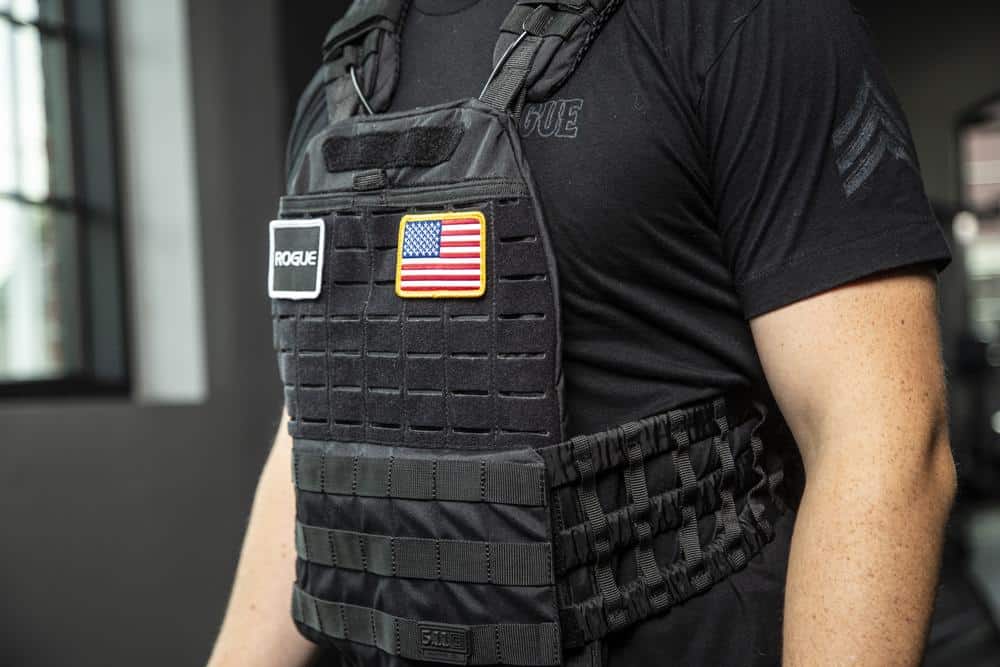 5.11 TacTec Trainer Weight Vest – In Summary
That's a first look at the brand-new 5.11 TacTec Trainer Weight Vest.
Constructed from durable 600D polyester, the 5.11 TacTec Trainer Weight Vest is versatile and compact with breathable mesh body pads and shoulder strap padding. It includes an adjustable stretch cummerbund to keep the vest tight as you train, as the internal retention straps do the same for the weight plates.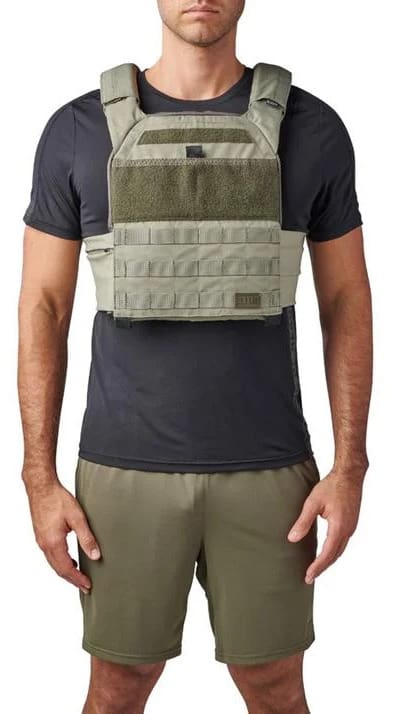 Photo Credits
Product photos on this page are property of Rogue.
This website is not affiliated or associated with CrossFit, Inc. CrossFit is a registered trademark of CrossFit, Inc.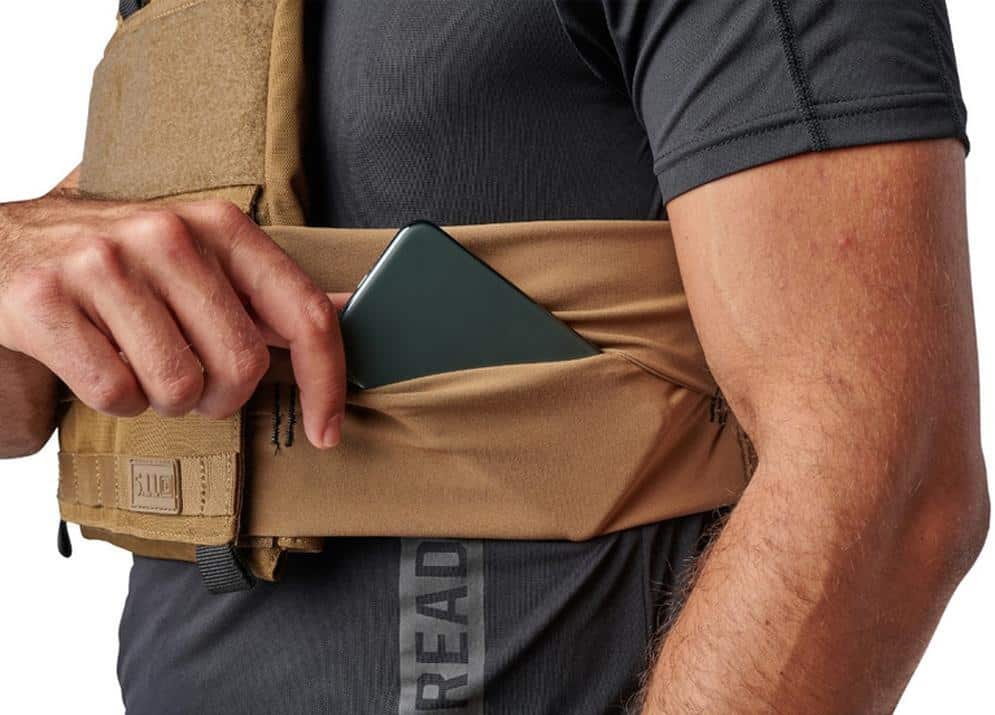 Affiliate Disclaimer
We are an affiliate of Rogue and others that sell this training gear. If you buy clothing or other training gear after clicking the links in this article, we receive a small commission at no extra cost to you. This helps us to bring you in-depth information and content on these great training products.
Tim is the founder of FitAtMidlife.com – an avid gym rat for 30+ years, he's a reviewer of many, many shoes – and founder of the Speed Bag Gathering – the world's only gathering of speed bag punching enthusiasts.  See more gym reviews at Tim's YouTube channel.