After conquering the bench market – Rep Fitness is now launching new New Barbells.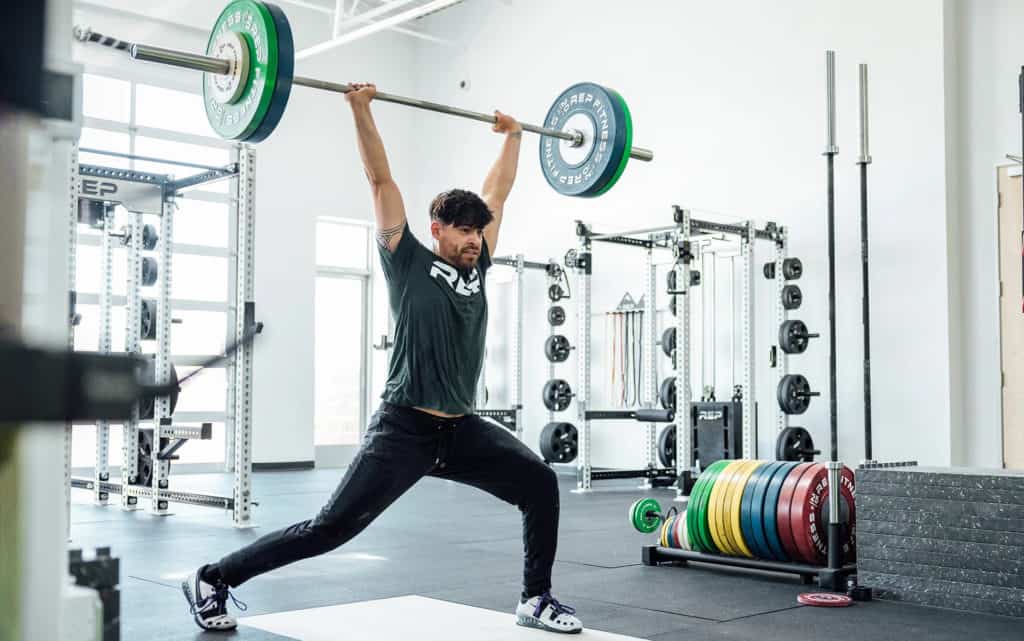 Rep Fitness gives you the opportunity to transform your strength and conditioning home workout routine. They offer versatile and durable home and gym equipment with rugged, heavy gauge steel construction and a lifetime guarantee. Experience the competition-grade quality of Rep Fitness and elevate your fitness routine with these new barbells from REP.
New from Rep:
New Barbells from Rep Fitness – Overview
Barbells are a useful and effective tool necessary if you want to be strong safely and progressively. This is because as you gradually increase the weight over time, your muscle tissue will tear down and rebuild, making you stronger. Barbells help strengthen every muscle in the body with a broader degree of resistance. They are also easy and simple to use and are solidly built to avoid wear and tear. You can add more weight to them as you become stronger while utilizing the same steel shaft.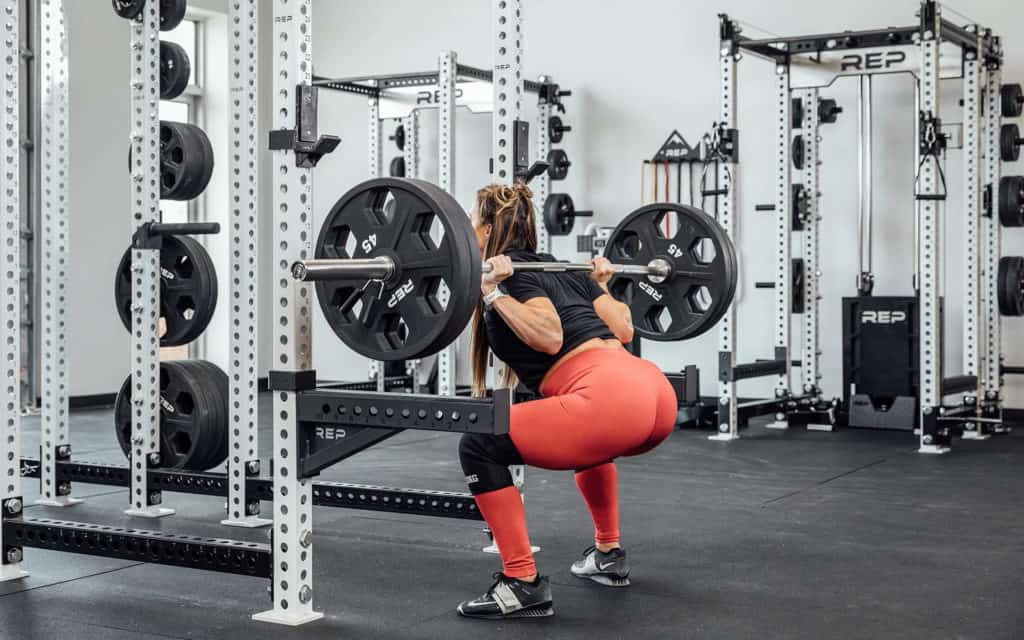 Barbells demand the whole body to function coordinately, allowing you to perfect active power lifts. Not only do they make you stronger, but barbells also improve your bone and joint health. It is vital to have strong bones and joints to combat the natural decline of bones as we age. They also reduce injury risk, improve heart health, and effectively burn fat.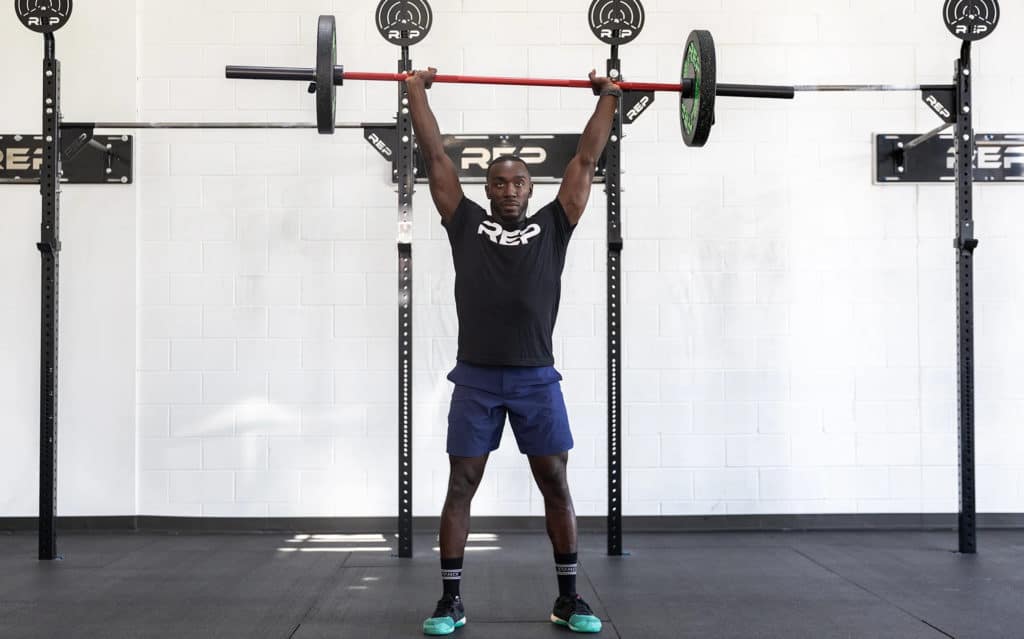 Double Black Diamond Power Bar
The Double Black Diamond Power Bar is an outstanding powerlifting barbell with very aggressive knurling and pays tribute to Colorado, where REP was founded. It weighs 20kg and highlights deep, mountain-style knurling to deliver the ultimate grip for heavy bench presses and deadlifts and center knurling to keep the barbell in place during back squats. The bar complies with International Powerlifting Federation standards with its stiff 29mm diameter. The bar is completed with premium metal endcaps with unique designs.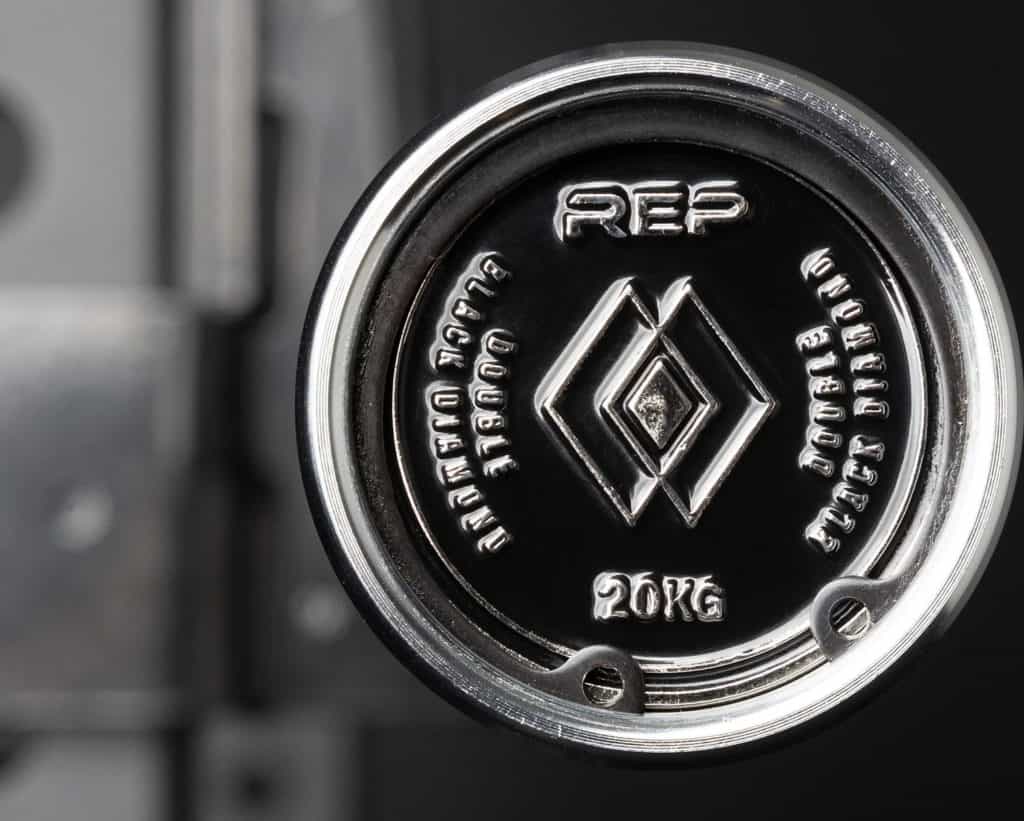 It also has IPF-standard knurl markings to help you get into the right position for your lifts and highlights smooth sleeves for easy loading and unloading of the plates. Aside from giving a consistent rotation, the bronze bushings of the bar ensure great strength and stiffness to resist heavy loads of up to 1,500 lbs. The Double Black Diamond comes in six styles: fully stainless steel; a stainless-steel shaft with hard chrome sleeves; or a black, green, blue, or red Cerakote shaft with Duracoat sleeves.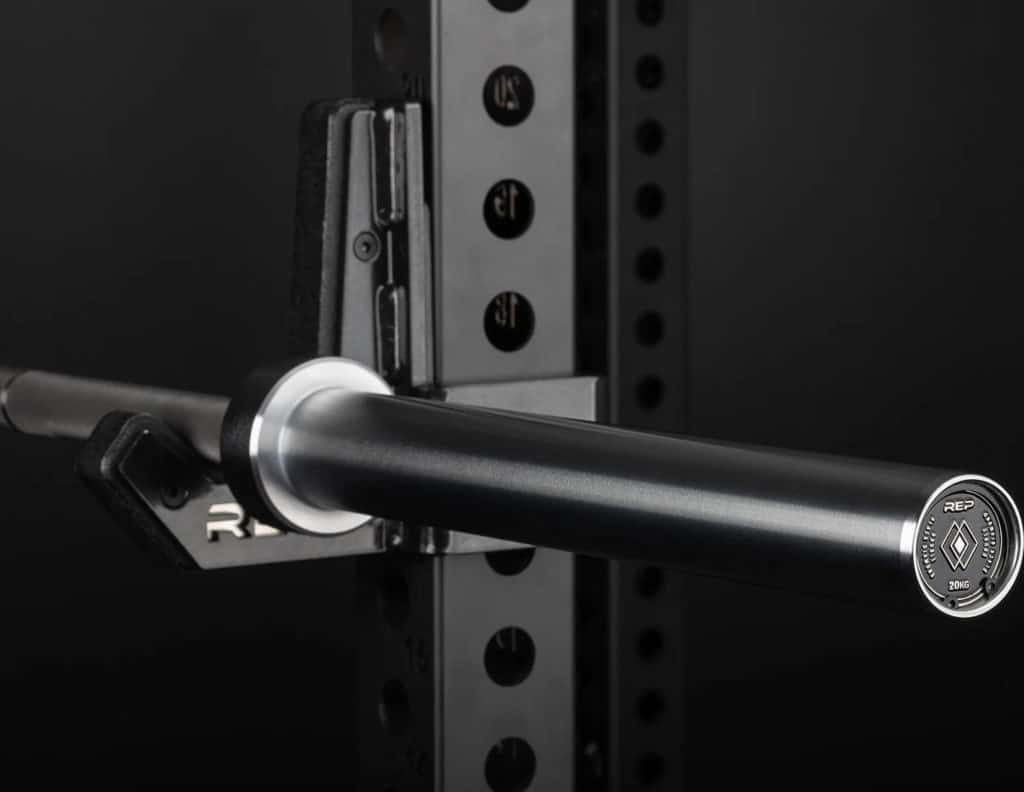 Colorado Bar – 20kg
The Colorado Bar is a premium, mixed-use barbell and symbolizes the signature flagship bar. This 20kg bar was created with a 28.5mm diameter shaft and smooth sleeves for easy loading and unloading of weight. It highlights medium-depth, volcano-style knurling to deliver good grip support without damaging your hands on high-rep workouts. The Colorado Bar is a multi-purpose bar with dual knurl markings (IPF and IWF) to help you determine where to place your hands when you set up.
The Colorado Bar comes in various Cerakote color options (black, red, blue, green, or white) with Duracoat sleeves. Duracoat is a chemical process that hardens the outside of the steel and transforms it into a smooth black finish. It's also available in a hard chrome finish (shaft and sleeves), adding high corrosion resistance levels. The Colorado Bar is finished with premium metal endcaps with unique designs and laser-etched branding on the inner sleeves. REP spent years prototyping, testing, and guaranteeing the signature Colorado barbell surpasses all your training needs.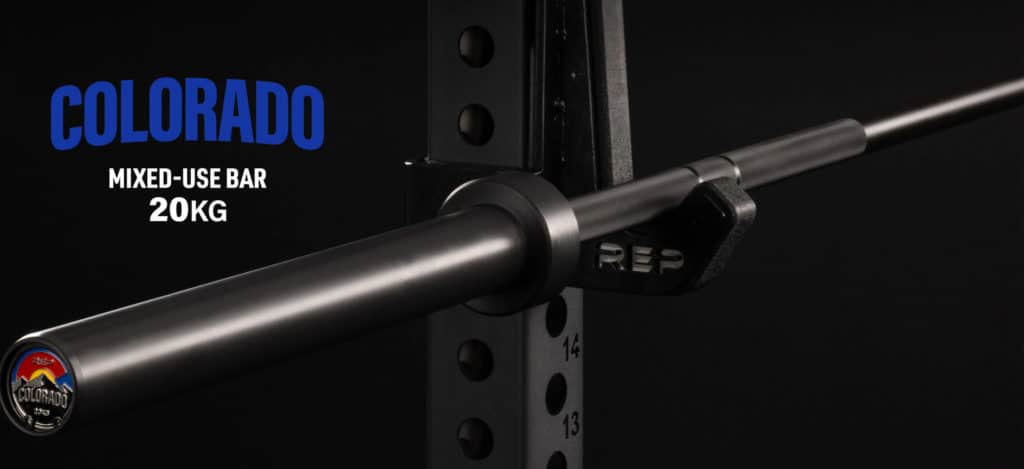 Alpine Weightlifting Bar
The 20kg Alpine Weightlifting Bar is a high-caliber Olympic barbell that follows International Weightlifting Federation specifications. It has a 28mm diameter and knurl markings to help you select proper hand placement on the barbell. This bar features a hybrid needle-bearing sleeve construction and uses special inner-race and standard needle bearings for a smoother and more consistent rotation. Its passive center knurl is smoother to hold high-volume training, yet it still provides extra stick during back squats.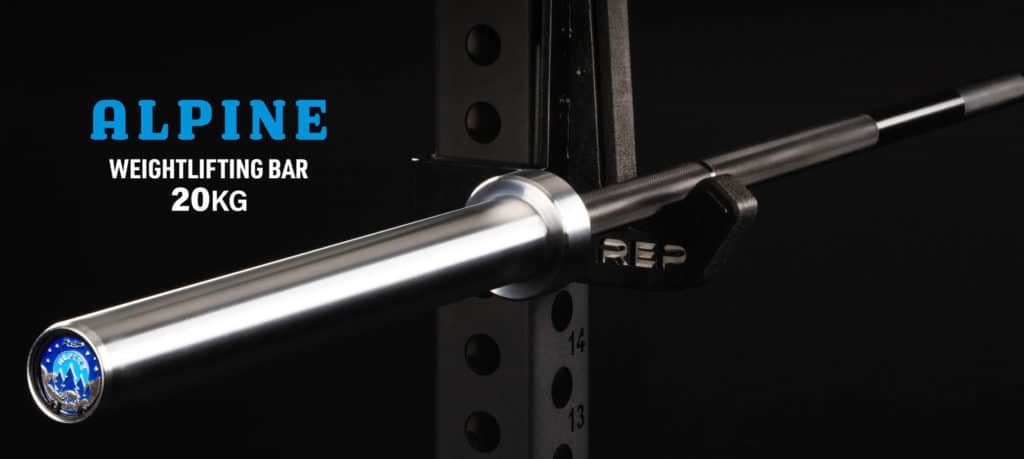 The Alpine Weightlifting Bar has a medium-depth, volcano-style knurling that provides a tight grip during lifts and won't tear up your hands during high-volume training. It was made with superior details, like laser etchings of the barbell name and weight on the inside of the sleeves and metal endcaps featuring unique designs. It has a 1,500 lbs static rating and is available in hard chrome, fully stainless steel, or a black chrome shaft with hard chrome sleeves.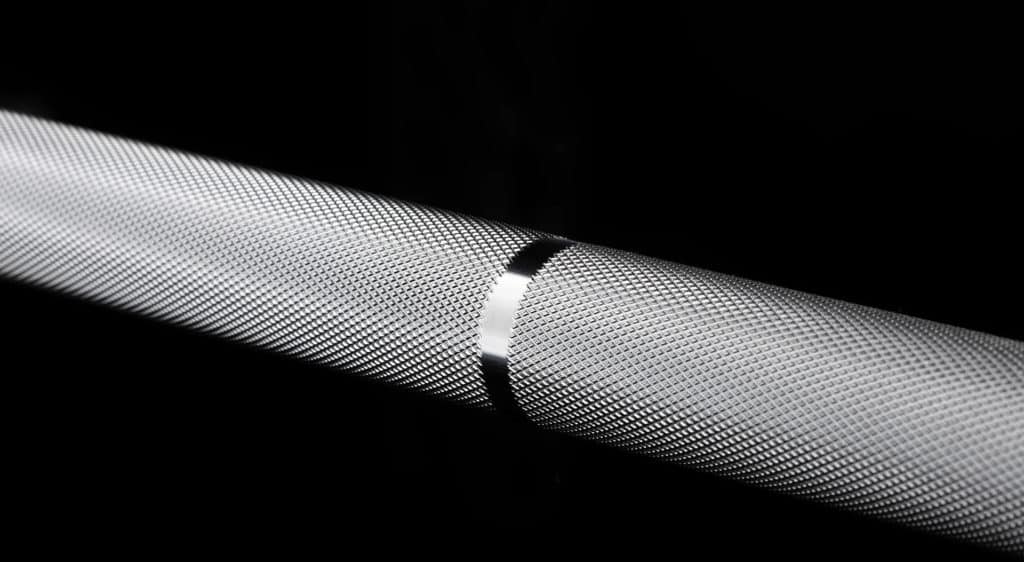 Helios Squat Bar
Designed specifically for squats, the Helios Squat Bar features a longer length (94.5″ or 7.9') than a standard 20kg barbell (87.4″ or 7.3'). This stops the weight plates from hitting the power rack uprights while racking or unracking the bar. The shaft diameter is also larger at 32mm, compared to the 29mm of the standard powerlifting barbell. The thicker diameter adds firmness to the bar and decreases whip/flex during heavy loads for a more stable squat. Because it is longer and thicker, the Helios Squat Bar weighs 25kg (55 lbs), making it 5kg heavier than a standard 20kg barbell.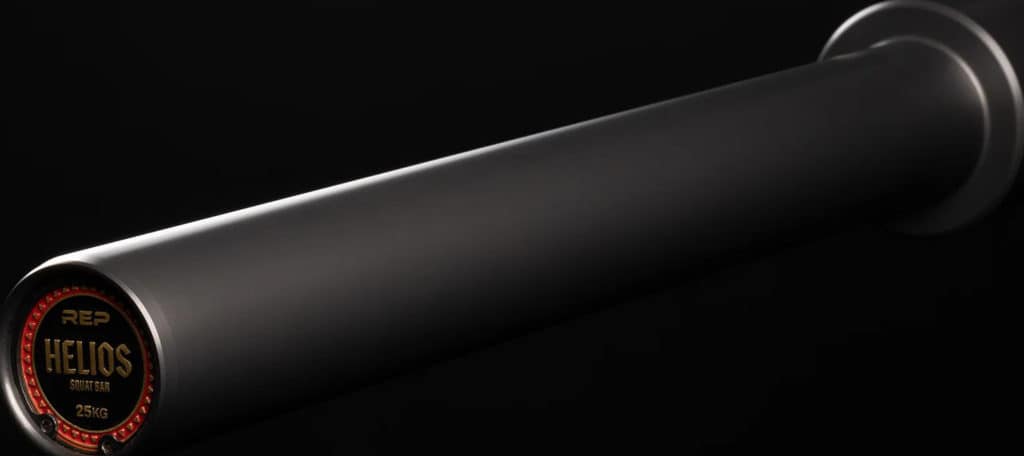 It highlights an entirely knurled shaft to ensure maximum points of contact and to make a secure connection to the bar. It has powerlifting knurl markings, a center marking to help with proper positioning, and very aggressive knurling cut into a deep, mountain-style pattern. The Helios Squat Bar comes in a black Cerakote shaft with Duracoat sleeves for a well-defined, blacked-out look. The sleeves feature a bushing construction, perfect for slower, strength-focused lifts like squats. The sleeves are smooth for an easier and quieter load than ribbed sleeves. This bar is rated for 1,500 pounds and was tested with some of the strongest people on the planet.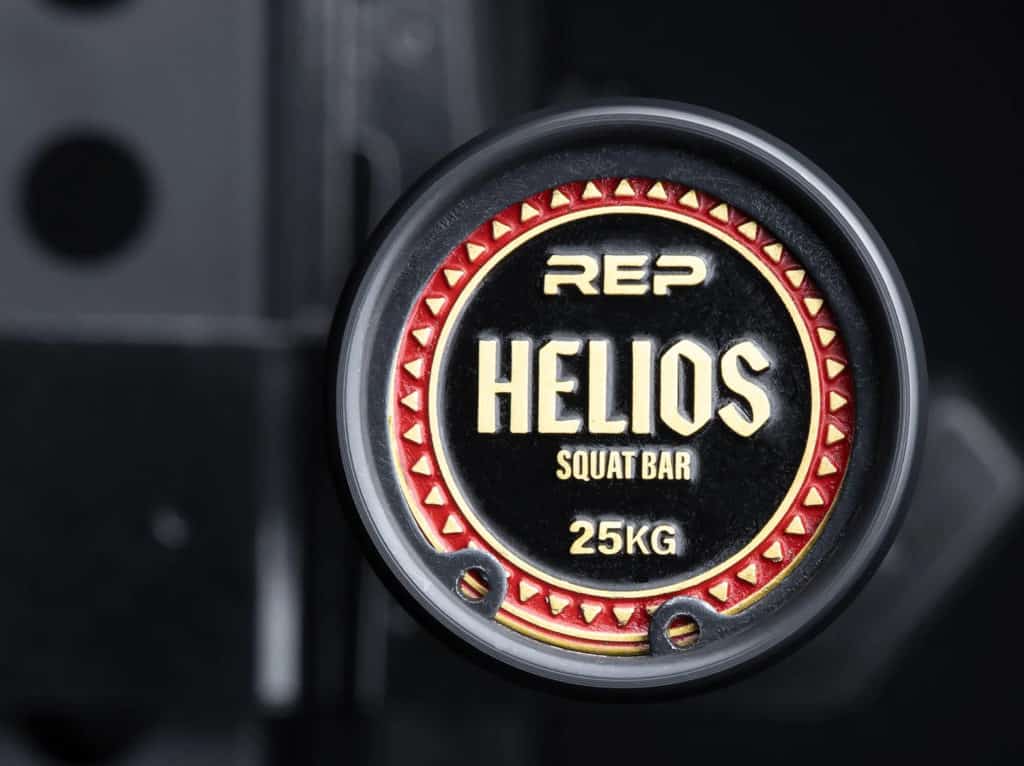 Hades Deadlift Bar
The Hades Deadlift Bar has no center knurling and has a very aggressive, deep, mountain-style knurling to provide ultimate grip support for heavy deadlifts. It has a thinner diameter shaft and a longer total length than the standard powerlifting barbell, so there is more flex under heavy loads. This added flex in the shaft lets you pull from a slightly higher position as the weight leaves the ground, which is most advantageous and can add to heavier lifts. The longer 15.75" loadable sleeve length provides space for more weight plates on the bar.

All measurements of the Hades bar stick to powerlifting standards for federations that use a deadlift bar, and the powerlifting knurl markings help with right-hand placement. The Hades Deadlift Bar has a black Cerakote shaft with Duracoat sleeves that is more wear-resistant and adds high corrosion resistance. The bar is finished with exceptional metal endcaps with distinctive designs and laser engraving of the barbell name and weight on the inside of the sleeves.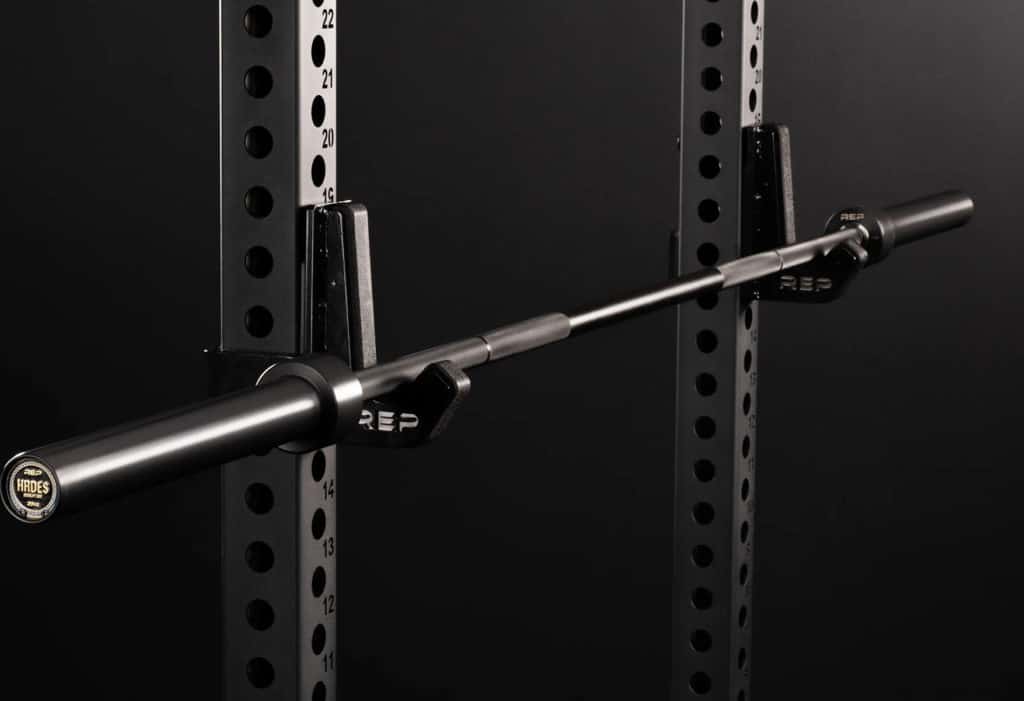 New Barbells from Rep Fitness – In Summary
That's our close-up look at the New Barbells from Rep Fitness.
Furnish your home gym with these new, in-house-designed, premium barbells from Rep Fitness and build muscles and get stronger as a result. REP put a lot of work into setting up quality standards and inspections to deliver a superior customer experience. These barbells stand out because of their quality, premium finish, and high-end touches.
Looking for more options? Check out these other great products: Utility Seat for Rep Fitness Racks AB-4100 Adjustable Weight Bench from Rep Fitness
More products from Rep Fitness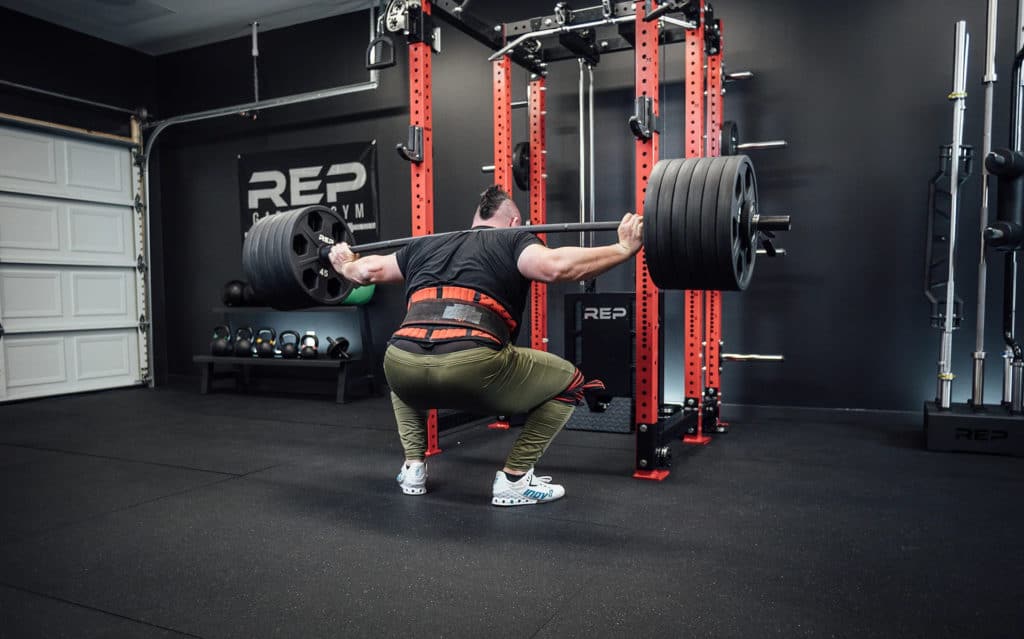 Photo Credits
Product photos on this page are property of Rep Fitness.
This website is not affiliated or associated with CrossFit, Inc. CrossFit is a registered trademark of CrossFit, Inc.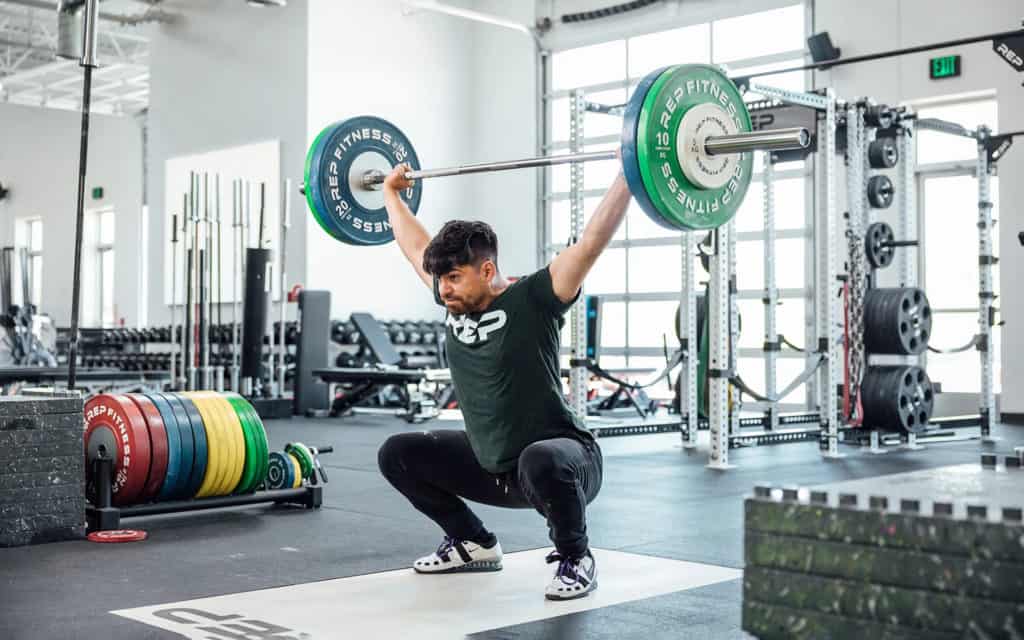 Affiliate Disclaimer
We are an affiliate of Rep Fitness and others that sell this training gear. If you buy clothing or other training gear after clicking the links in this article, we receive a small commission at no extra cost to you. This helps us to bring you in-depth information and content on these great training products.
Tim is the founder of FitAtMidlife.com – an avid gym rat for 30+ years, he's a reviewer of many, many shoes – and founder of the Speed Bag Gathering – the world's only gathering of speed bag punching enthusiasts.  See more gym reviews at Tim's YouTube channel.