Let's take a look at TRX Suspension Trainers.
A suspension trainer is a well-known piece of equipment found in gyms and is beneficial for developing muscles. They consist of straps and rings or handles and helps improve flexibility and execute bodyweight training. Because they are small and portable, some fitness enthusiasts also use them at home and anywhere.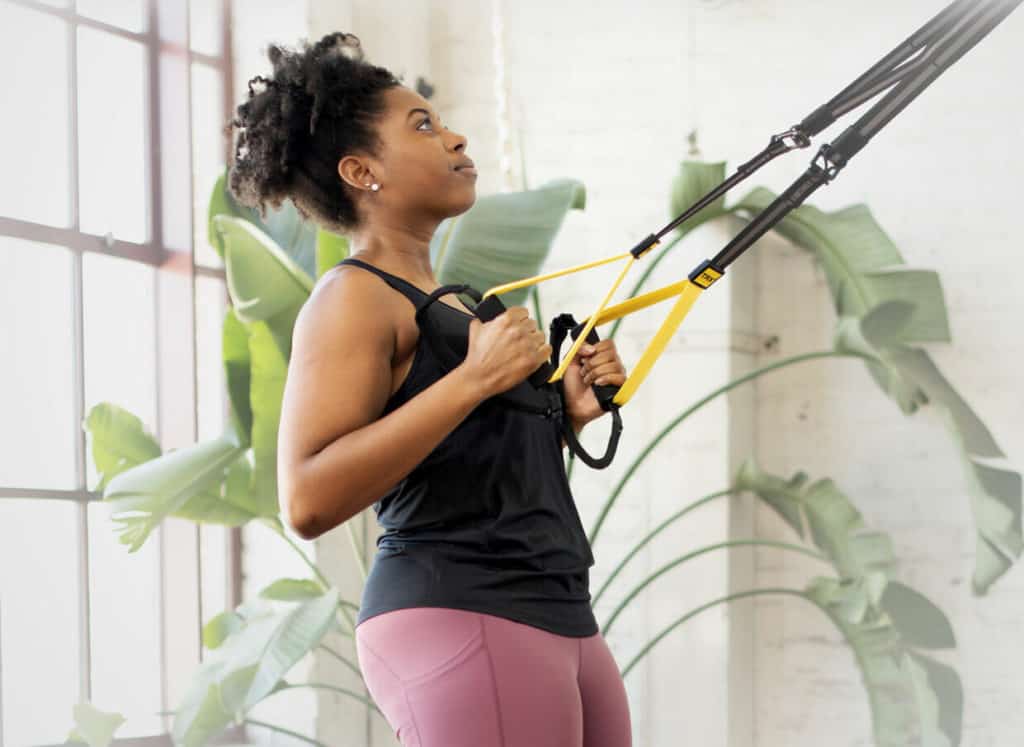 Here are some of the styles we are going to look at:
TRX Suspension Trainers – Overview
There are plenty of suspension trainers in the market, but the ones from TRX are the most popular, featuring adjustable straps with handles on the ends. Suspension training is a means to transform your bodyweight training into a kind of resistance training by doing exercises as you hold onto ropes hung overhead with your arms or legs.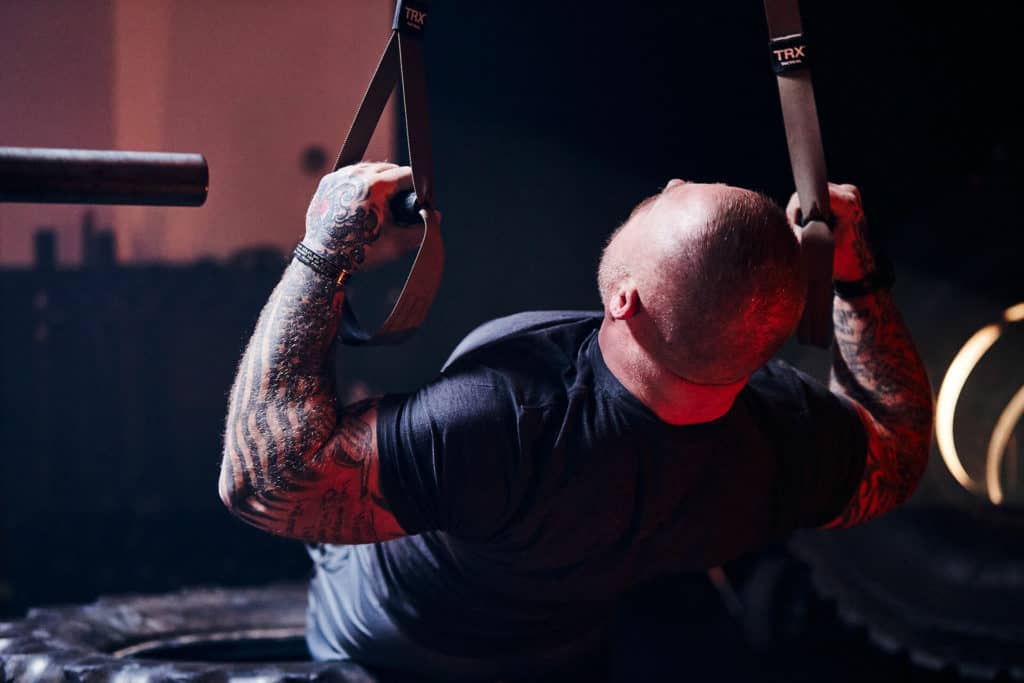 With this, you can do several different lifts with many variations with just a single gear. You can do exercises such as lunges, squats, planks, pull-ups, tricep dips, ab roll-outs, and many more. Even if you are a novice, you can also benefit from this training, provided that you know the proper form.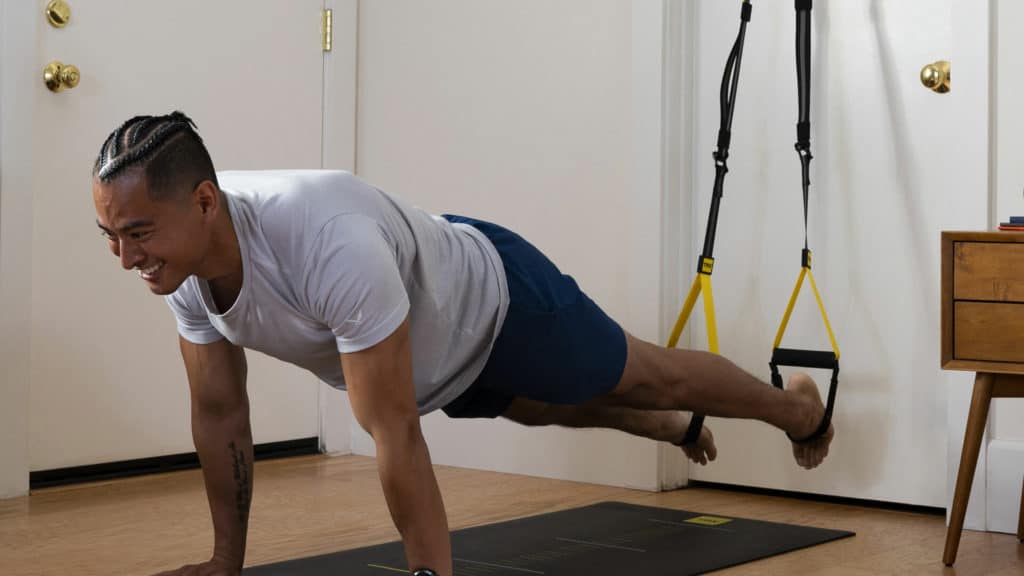 TRX PRO4 System
The PRO4 System is TRX's most exceptional and versatile strap ever. It is perfect for strength training or yoga, and it allows you to conform any exercise or pose to your skill level. It is designed for professionals but built for everyone.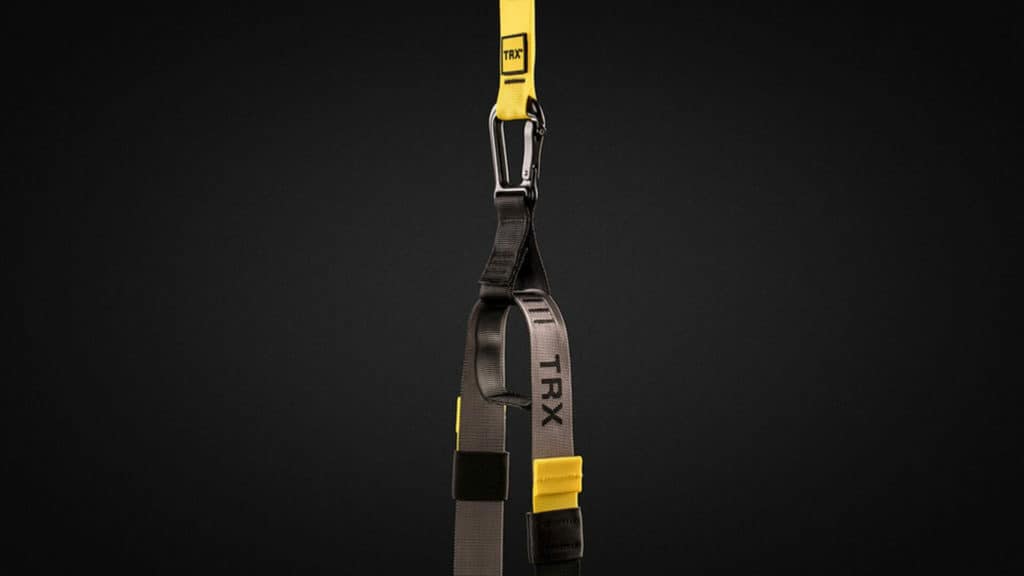 You can train with any level of strength using simple bodyweight and movement-based workouts on adjustable foot cradles to attain your most grown potential. This system provides benefits such as improved flexibility, boosted cardio, and increased lean muscles.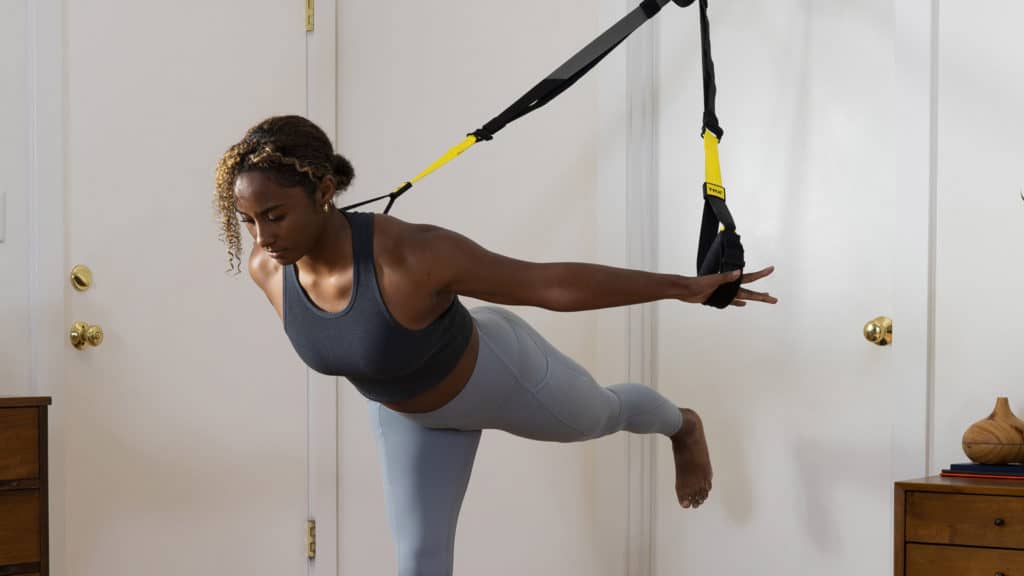 TRX HOME2 System
Whether you're just starting your fitness course or attempting to bring your training to the next level, the TRX HOME2 System is perfect for you. This system is TRX's best-seller and targets your core, upper and lower body.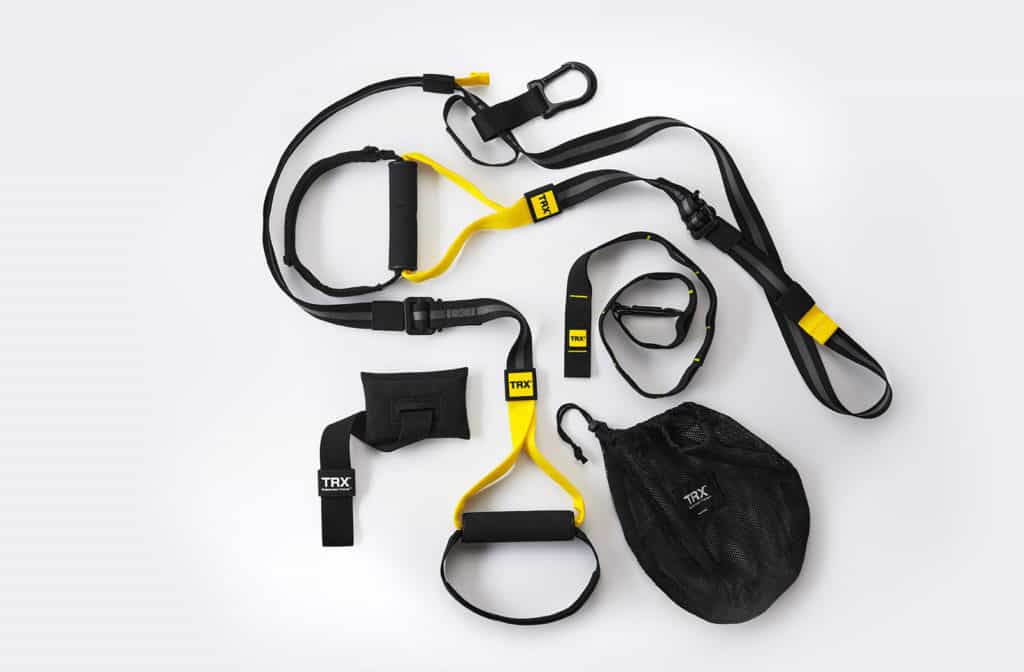 It has adjustable foot cradles, and when partnered with your body weight, this personalized system will help you grow lean muscle with a total-body workout or yoga practice, at home or on the go. It also burns fat, boosts cardio, and improves flexibility.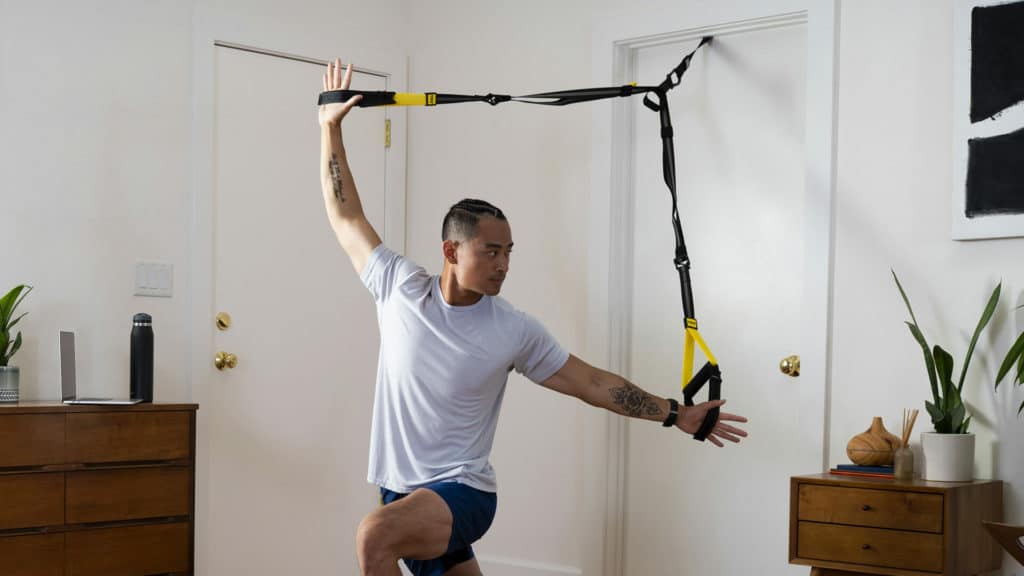 TRX Tactical Gym
The TRX Tactical Gym is the military's fitness solution and TRX's sturdiest Suspension Trainer™. It enables you to exercise in the most intense situations. Now you can never miss a workout, no matter where your mission brings you. It targets the core, upper and lower body and boosts cardio, burns fat, improves flexibility, and produces lean muscles.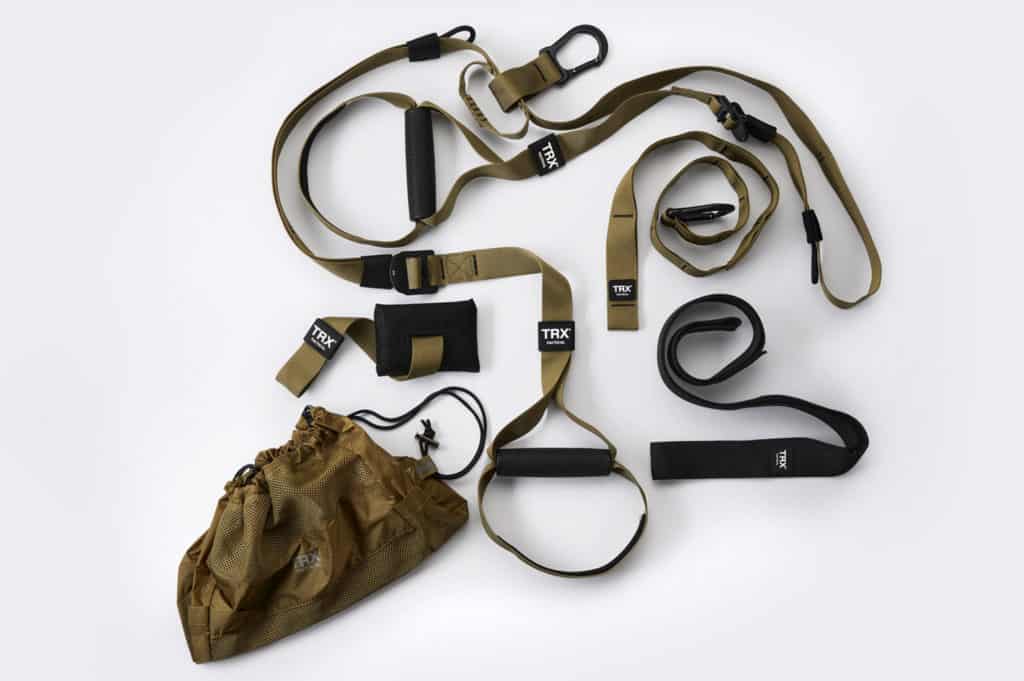 It is intended to take punishment and is made from lightweight but durable materials and aluminum D-ring adjusters. The Tactical Gym carries a Tactical Conditioning Program on the TRX Force App (the 12-week Comprehensive Conditioning Program + 4-week Pull-up Program) to keep you mission-ready at all times.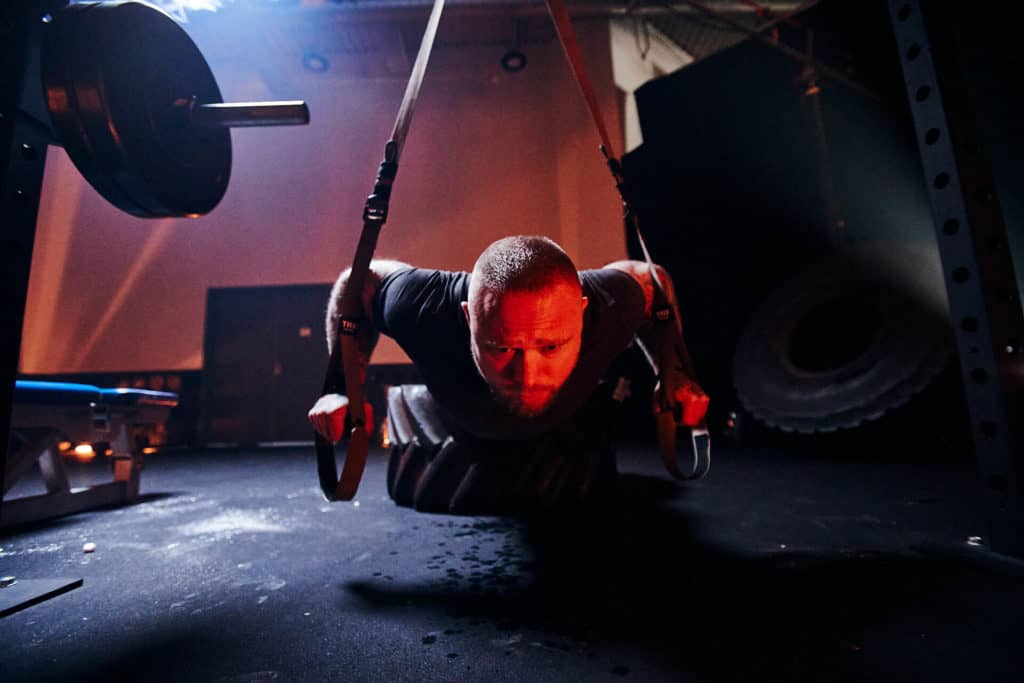 DIGI CAMO TRX PRO4 System
Inspired by veterans everywhere, the DIGI CAMO TRX PRO4 System is the one that you've known and loved and now comes with an updated and limited-edition Digi Camo print to celebrate Veterans Day. You can set this up quickly with its simple design and packs little enough to be carried everywhere.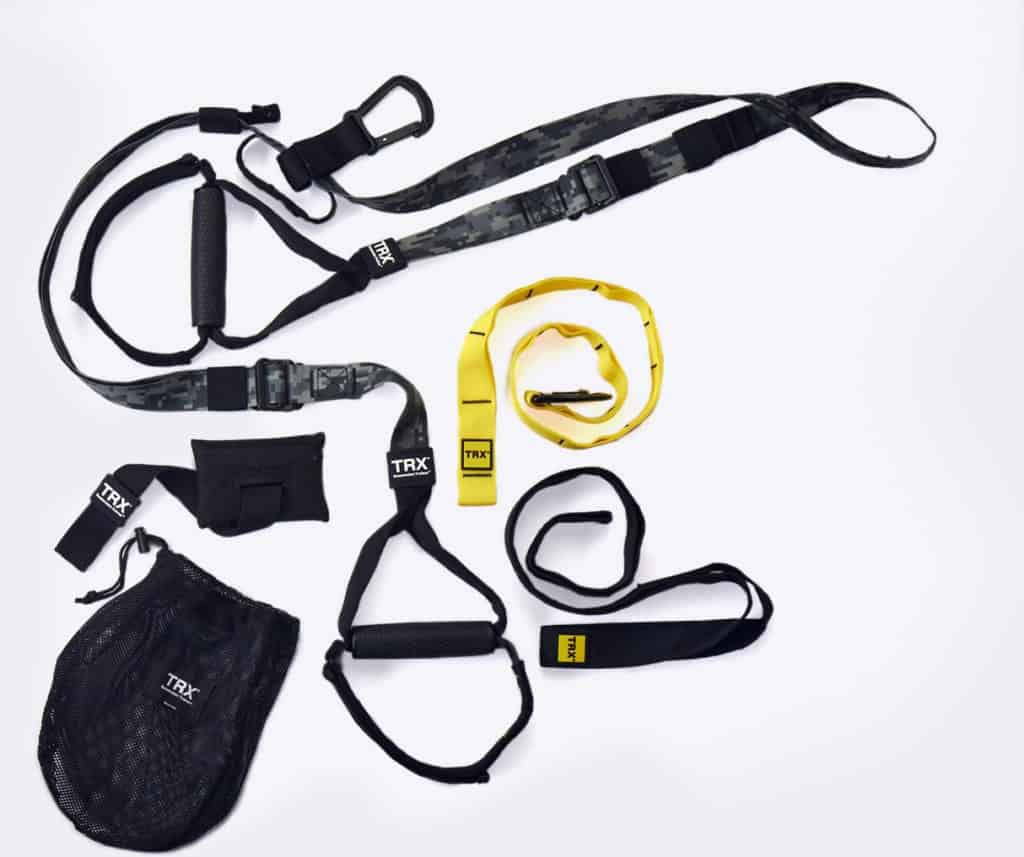 The superior strap allows you to train with hundreds of bodyweight moves at the right intensity for you — just adjust the straps up top, adjust the foot cradles, and get going. It burns fat, improves flexibility, builds lean muscles, and boosts cardio by targeting different muscle groups such as the core, upper and lower body.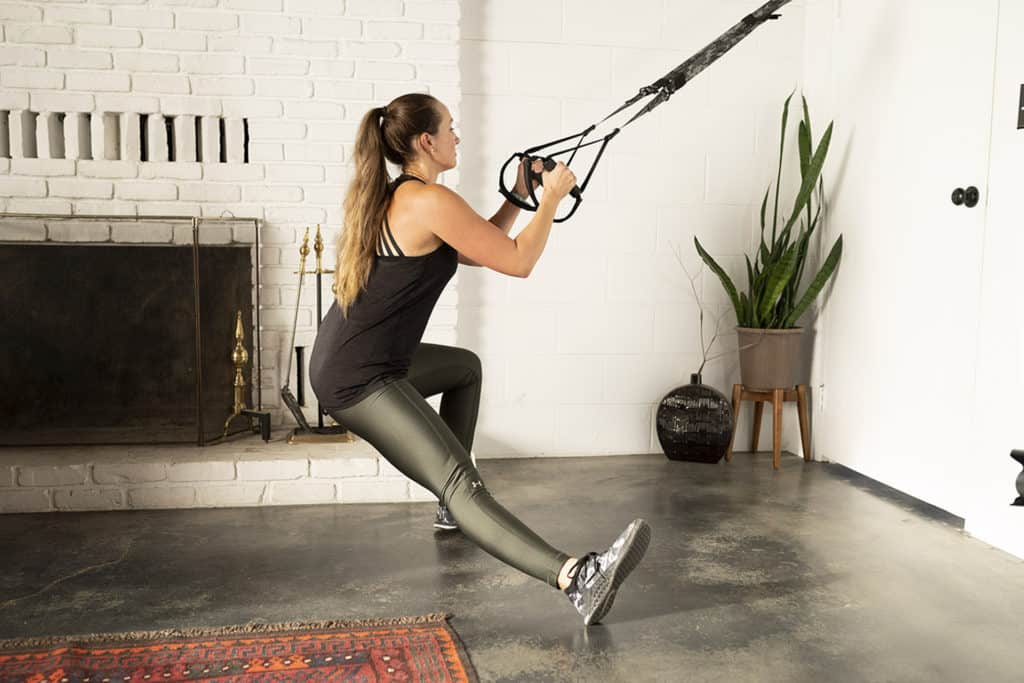 TRX Builder Bundle
Everything you need for your home gym is in the TRX Builder Bundle. It is the all-in-one fitness solution that matches everyone from beginners to advanced athletes.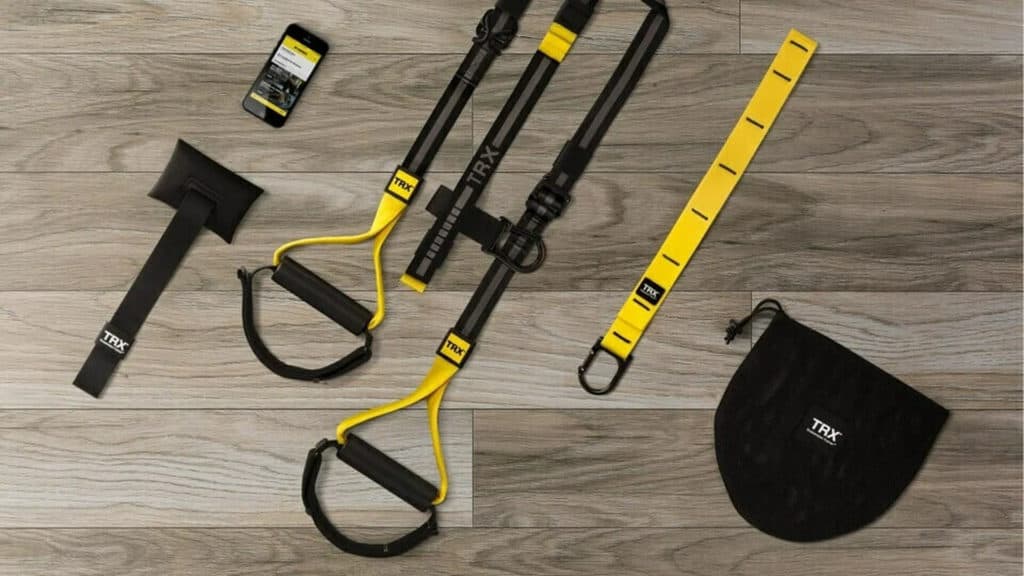 This bundle concludes your training with four mini exercise bands for added resistance and a super-secure X-Mount to furnish your training an allocated space to return to again and again.
TRX Professional Fusion Bundle
You can now intensify your training with the TRX Professional Fusion Bundle. Its straps are athlete-tested created for high-intensity workouts. You can hook it up with TRX's X-mount, and you're ready to sweat.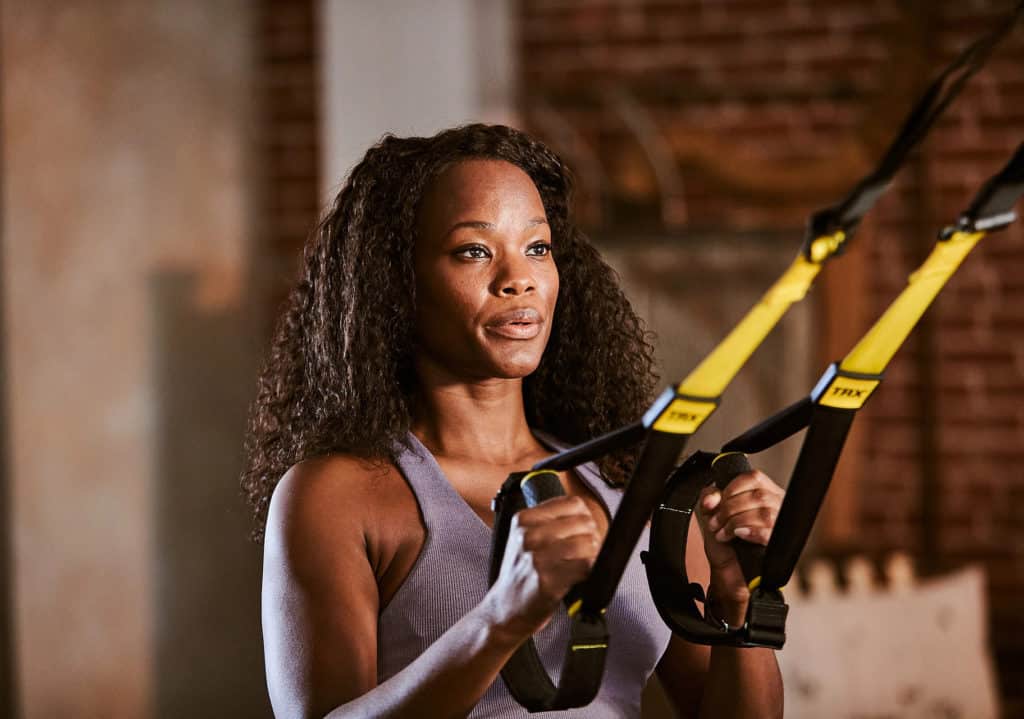 You can also improve your core fitness with the potent RIP Trainer highlighting bungee resistance to build muscle through 360º of motion actively.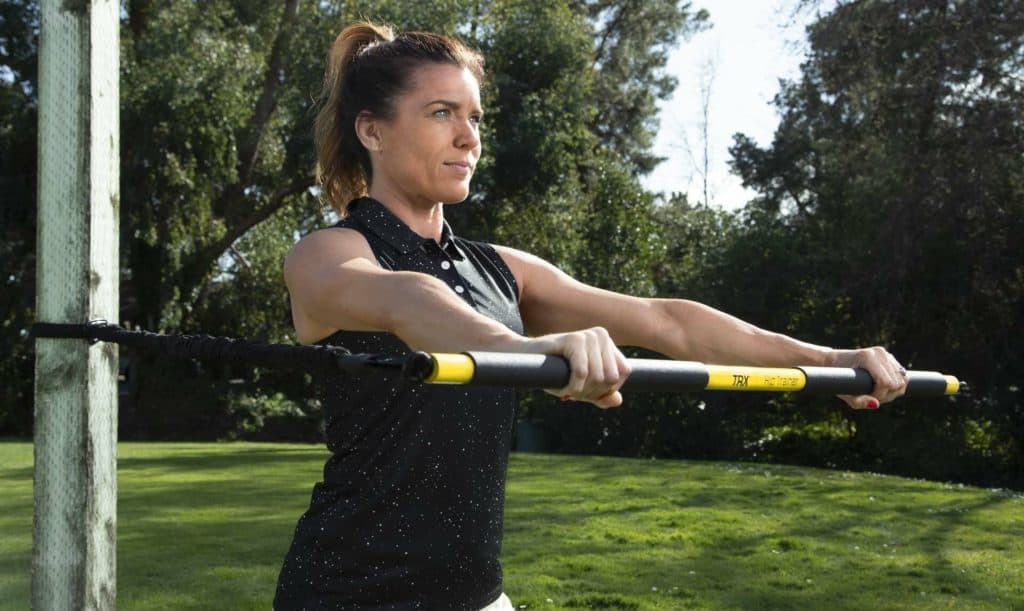 TRX Suspension Trainers – In Summary
That's our close-up look at TRX Suspension Trainers.
TRX offers several suspension trainers that fit anyone at all fitness levels, including amateurs, to reach any goal at any pace. These suspension trainers help you increase flexibility, stamina, power, core strength, and heart well-being. TRX Suspension Training makes force your resistance, so changing the difficulty level is as simple as moving your hands or feet, and progression is limitless.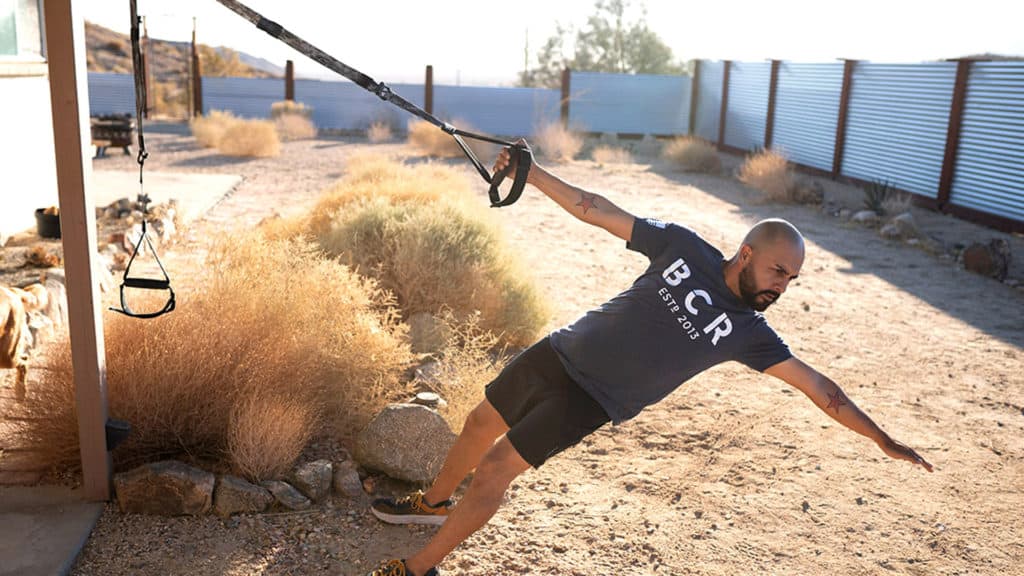 Photo Credits
Product photos on this page are property of TRX.
This website is not affiliated or associated with CrossFit, Inc. CrossFit is a registered trademark of CrossFit, Inc.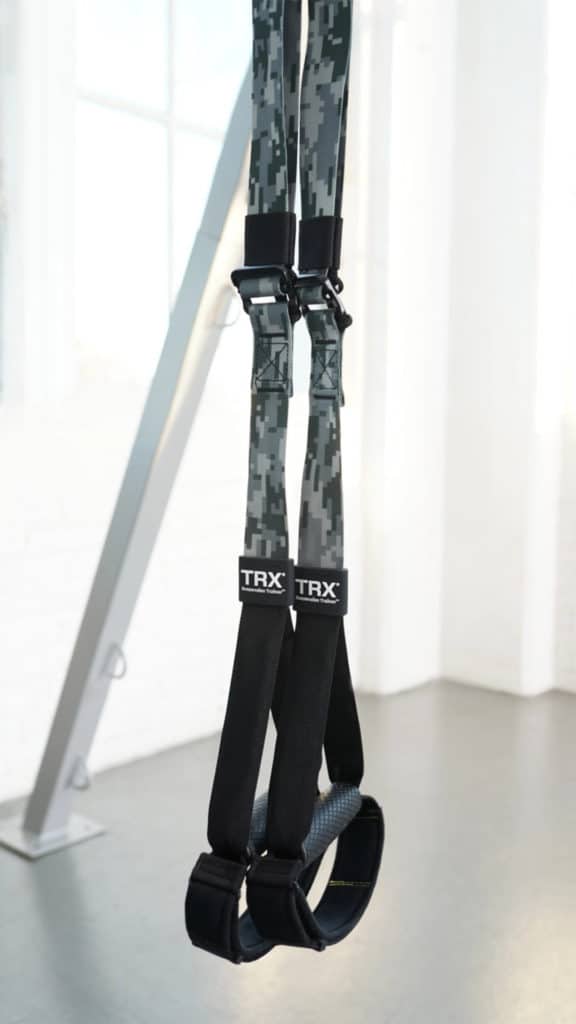 Affiliate Disclaimer
We are an affiliate of
Tim is the founder of FitAtMidlife.com – an avid gym rat for 30+ years, he's a reviewer of many, many shoes – and founder of the Speed Bag Gathering – the world's only gathering of speed bag punching enthusiasts.  See more gym reviews at Tim's YouTube channel.