Get some Workout Gear from TRX and do your rehab or pre-hab work.
TRX is known for its Suspension Trainers that utilize a gear with two cables attached to your hands or feet. It is ideal for people who love to workout but also move a lot to different places, as it is lightweight and can just be attached to a door or anywhere. Aside from Suspension Trainers, TRX has other workout gear that can be integrated into your everyday workout.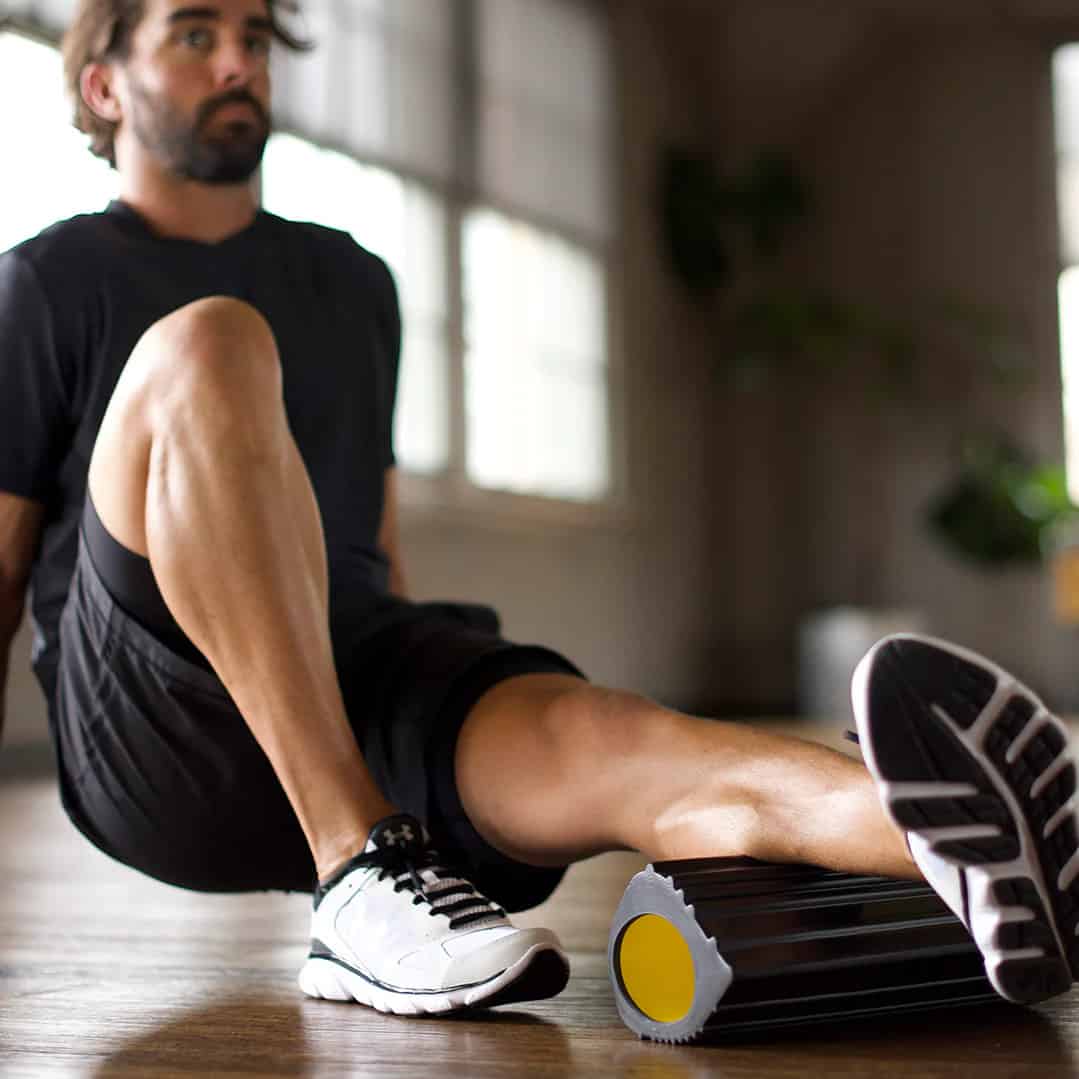 Here are some of the styles we are going to look at:
Workout Gear from TRX – Overview
Adding some gear and accessories to your workout enhances the quality of your training and the effect of the exercise on your body. For instance, mobility balls help improve cardiovascular endurance, athletic and sports performance and form better functional movement. Medicine and slam balls provide an effective cardio workout that builds strength in your core muscles, upper back, glutes, hamstrings, quads, and triceps.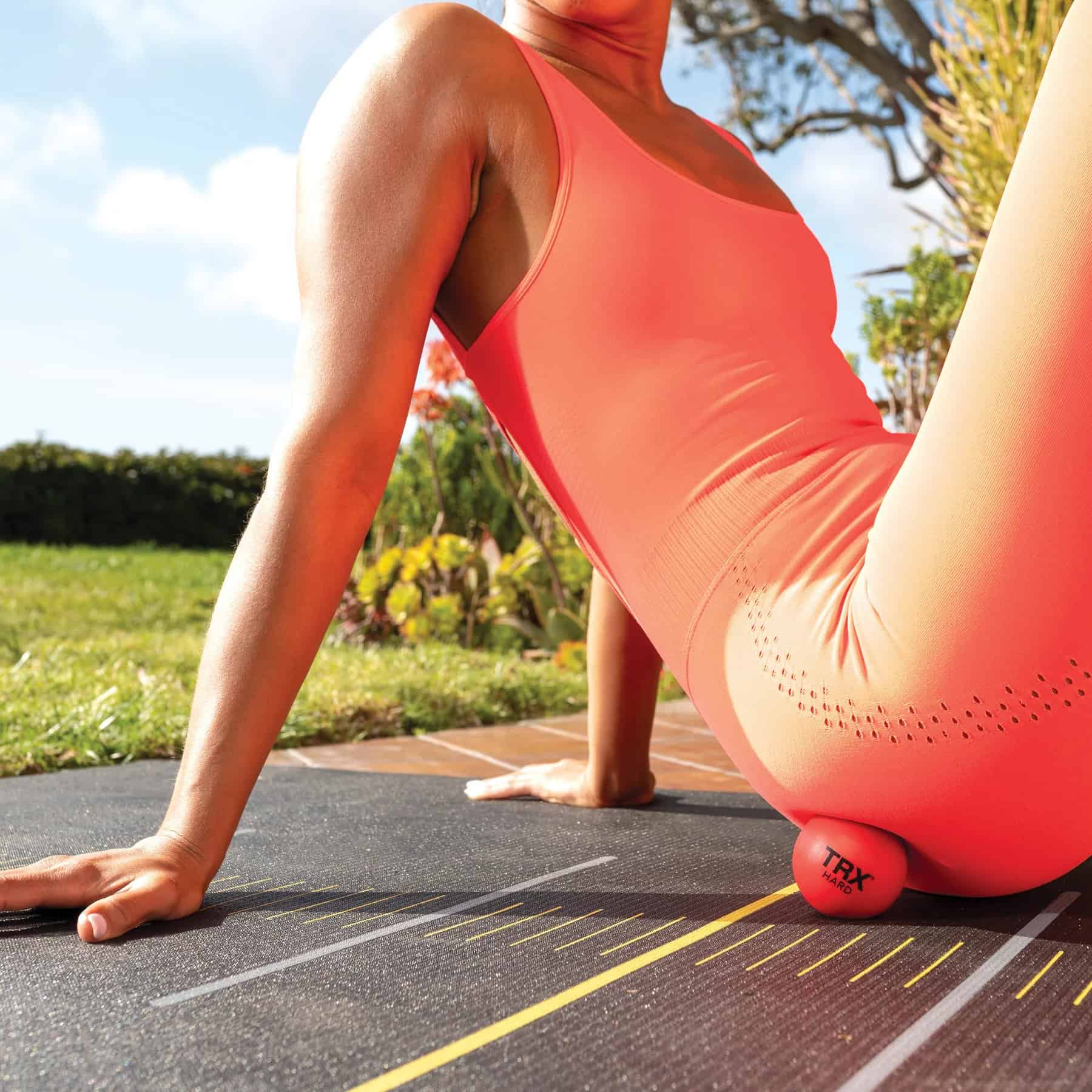 These gear and accessories are available at TRX. TRX has been the industry forerunner in functional training for two decades and is advocated by millions of prosumers and consumers. TRX has a hassle-free return policy and a superior quality warranty with free shipping on $100+. They also have TTC Training App with a 30-day free trial to support every level and goal.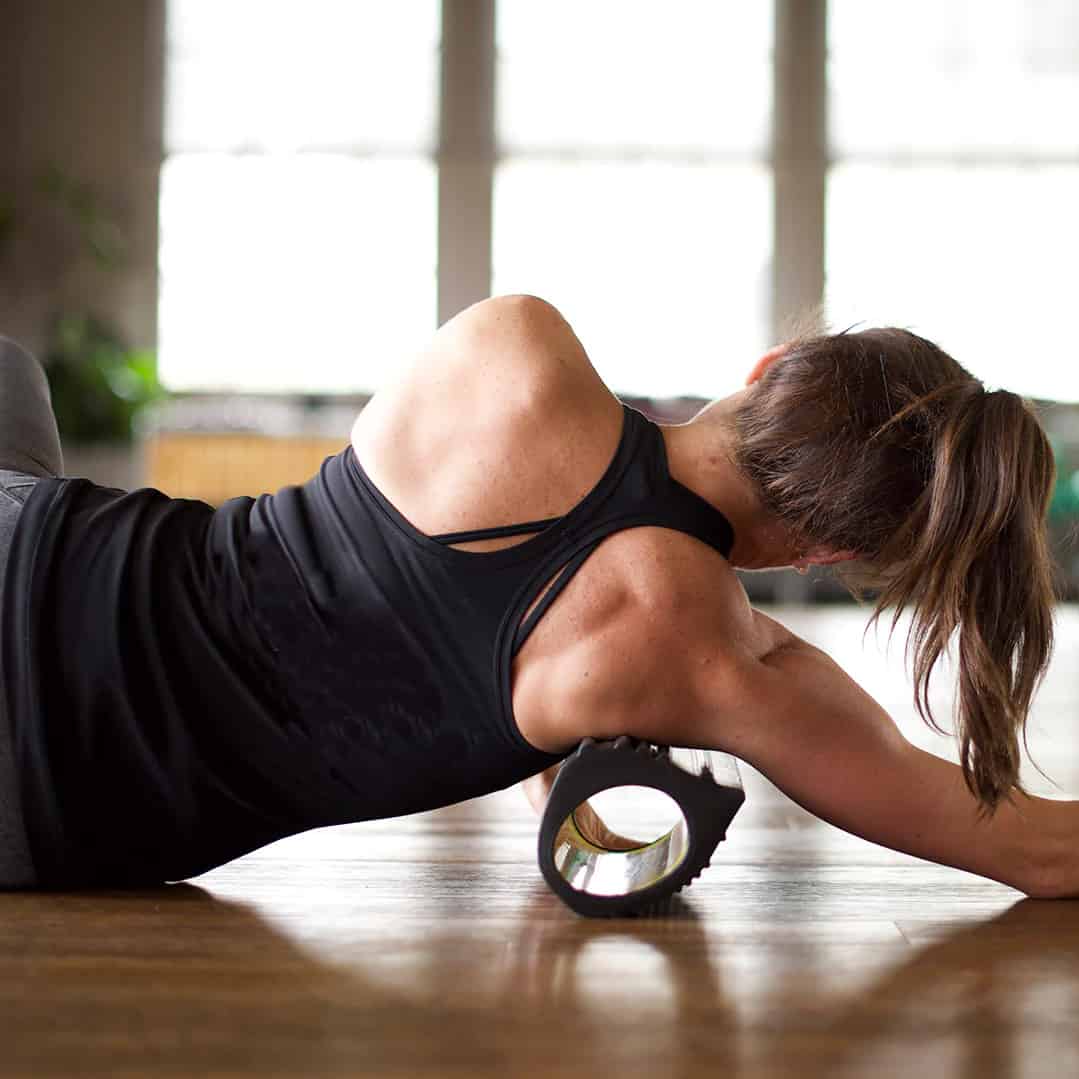 TRX Acupressure Balls
Acupressure is a kind of therapy some Chinese physicians use to target critical areas of your body to stimulate the nerves, enhance circulation and boost energy to flow around the body. The TRX Acupressure Balls mimic the function of this therapy and are also effective in lessening sore muscles, tension, and tightness, as well as improving blood flow and helping reduce cramps and stiffness.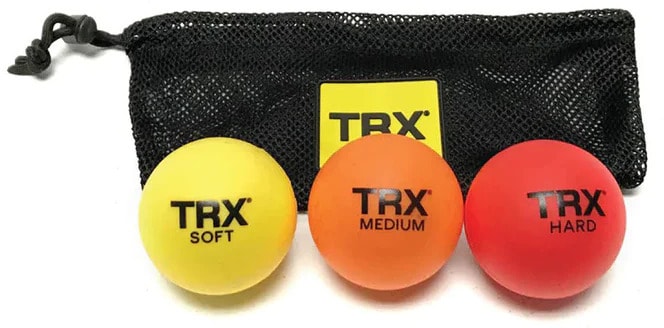 It comes in a three-piece silicone ball set with a mesh travel bag with Soft, Medium, and Hard density levels, delivering the perfect amount of pressure for releasing knots and muscle tension. These balls are proven to promote blood circulation and increase flexibility and can be used on their own or to complement foam rolling. They also help you recuperate from challenging workouts quickly.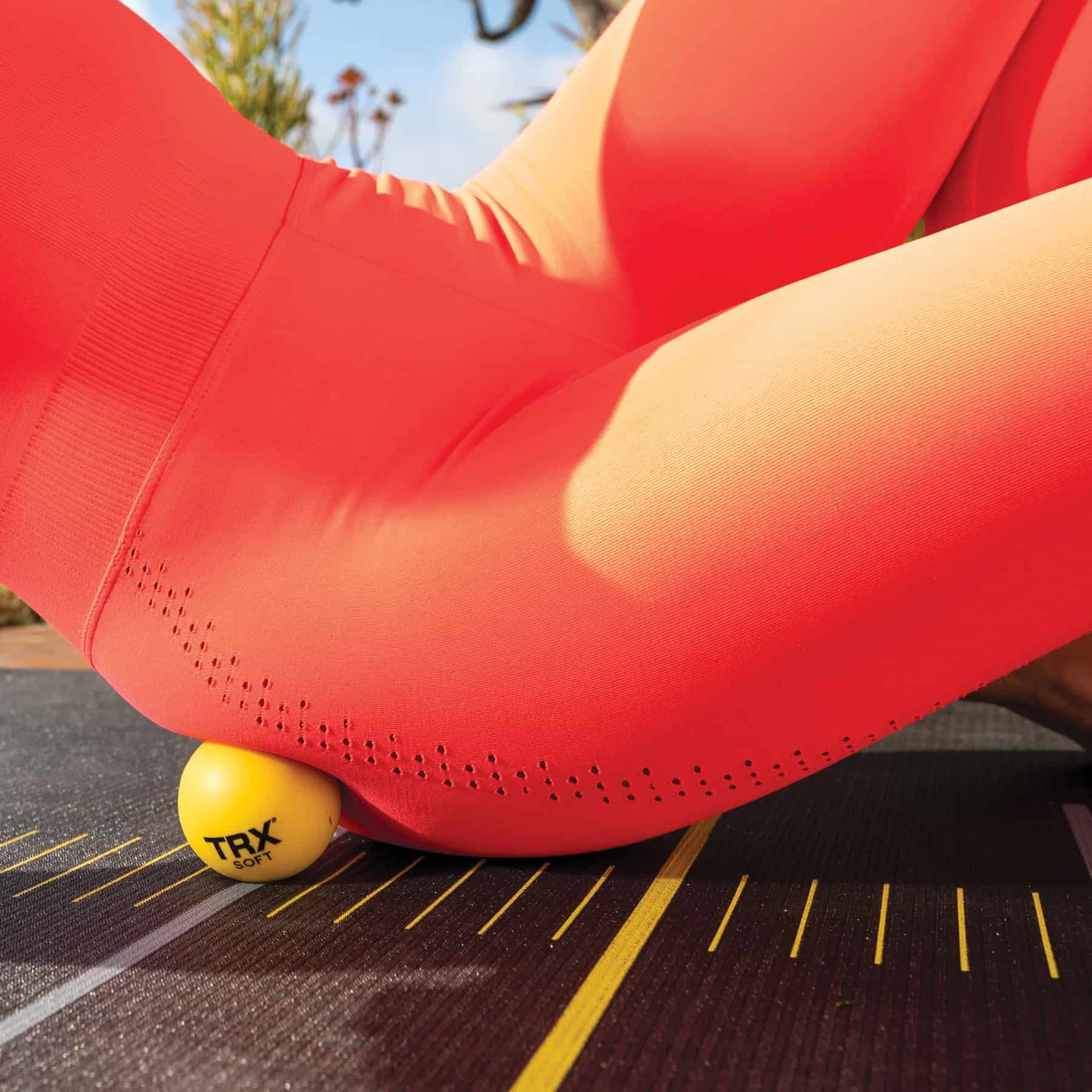 TRX Stability Ball
Stability balls are famous and all-around equipment used in homes, gyms, and physical therapy sessions. They are lightweight, durable, affordable, and effective. They are loaded with air and come in various sizes to promote balance, muscle tone, and core strength. Aside from that, the TRX Stability Ball adds an instant core challenge when you're doing basic crunches or going vigorous with speedy woodchops for sport, rehab, and general fitness.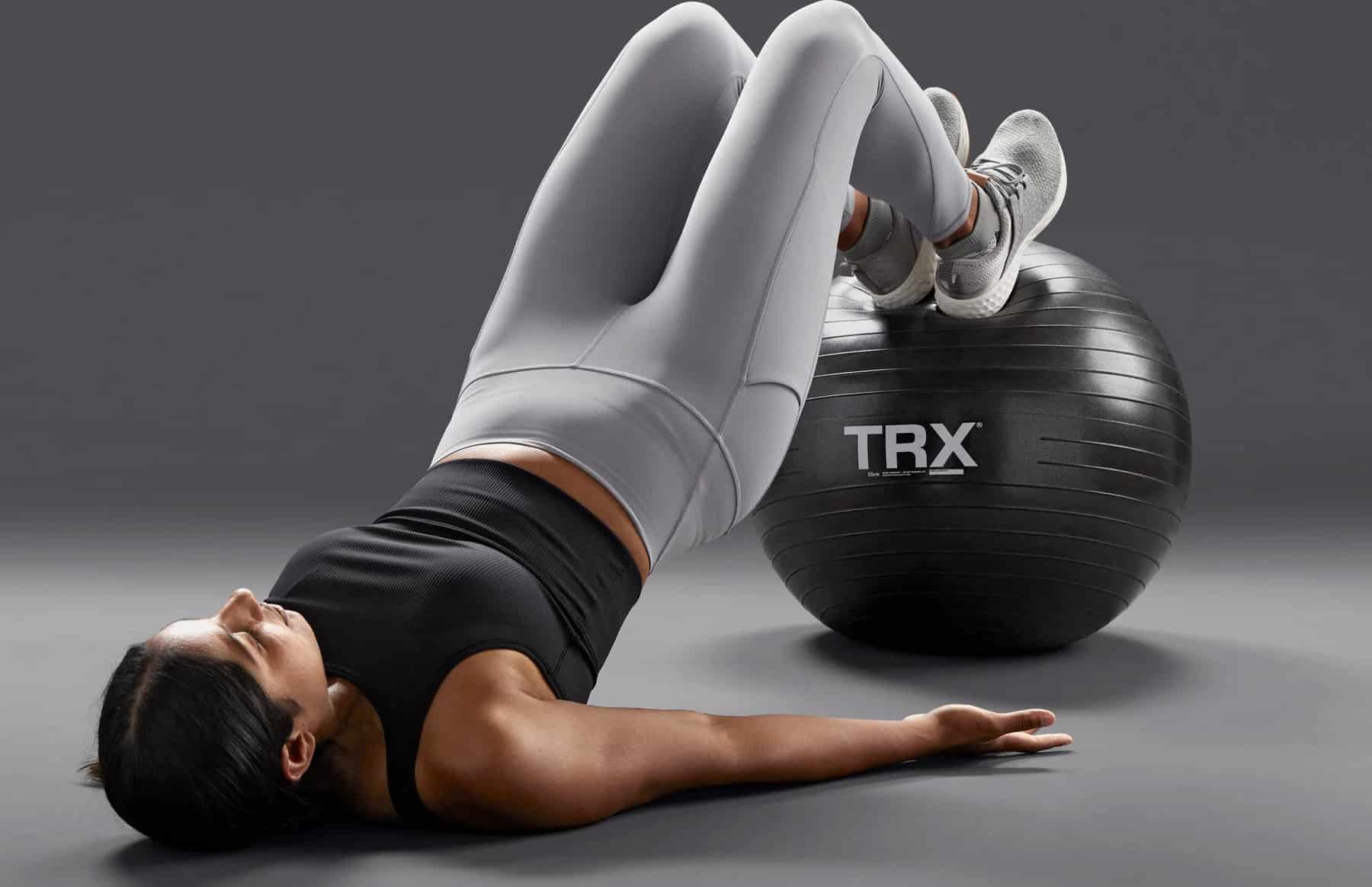 It also helps improve flexibility and proprioception (for coordination and strength, like when doing planks off the ball). The TRX Stability Ball is hand-crafted with durable, non-slip vinyl that won't burst from heavy use. It is made with Anti-Burst Technology, is burst-resistant, and can resist 1,000 LBS.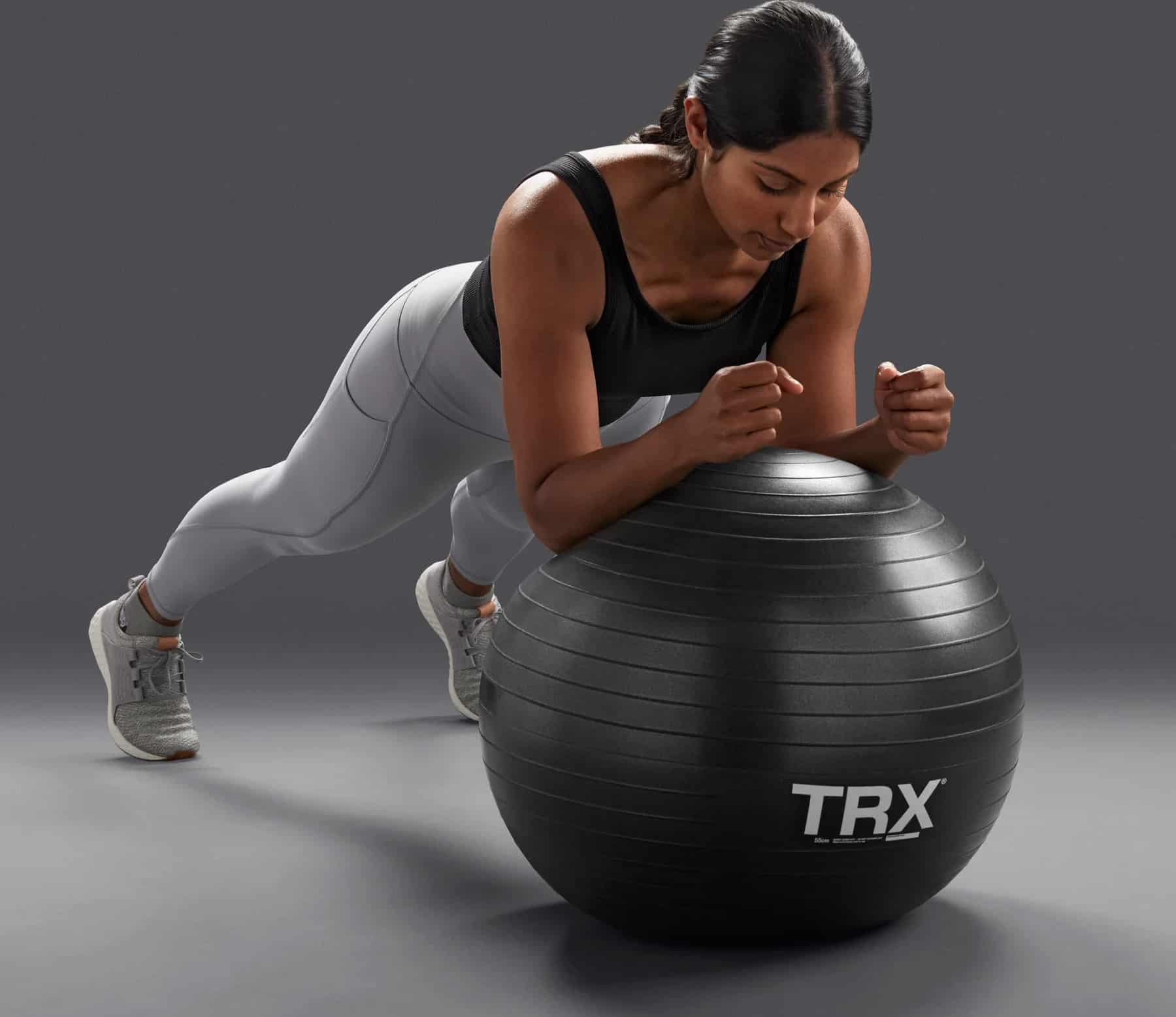 TRX Rocker
The TRX Rocker is a new myofascial release tool that makes Self Applied Tissue Therapy (SATT) more convenient for ordinary people. It is easier to use, more comfortable, and a simpler device than the foam roller. It has a series of exercises for all level users that target the neck, back, quadriceps, glutes, hamstrings, hips, calves, and ankles. Most foam rollers lift the head and neck but have no stabilizing element to allow effective tissue release techniques.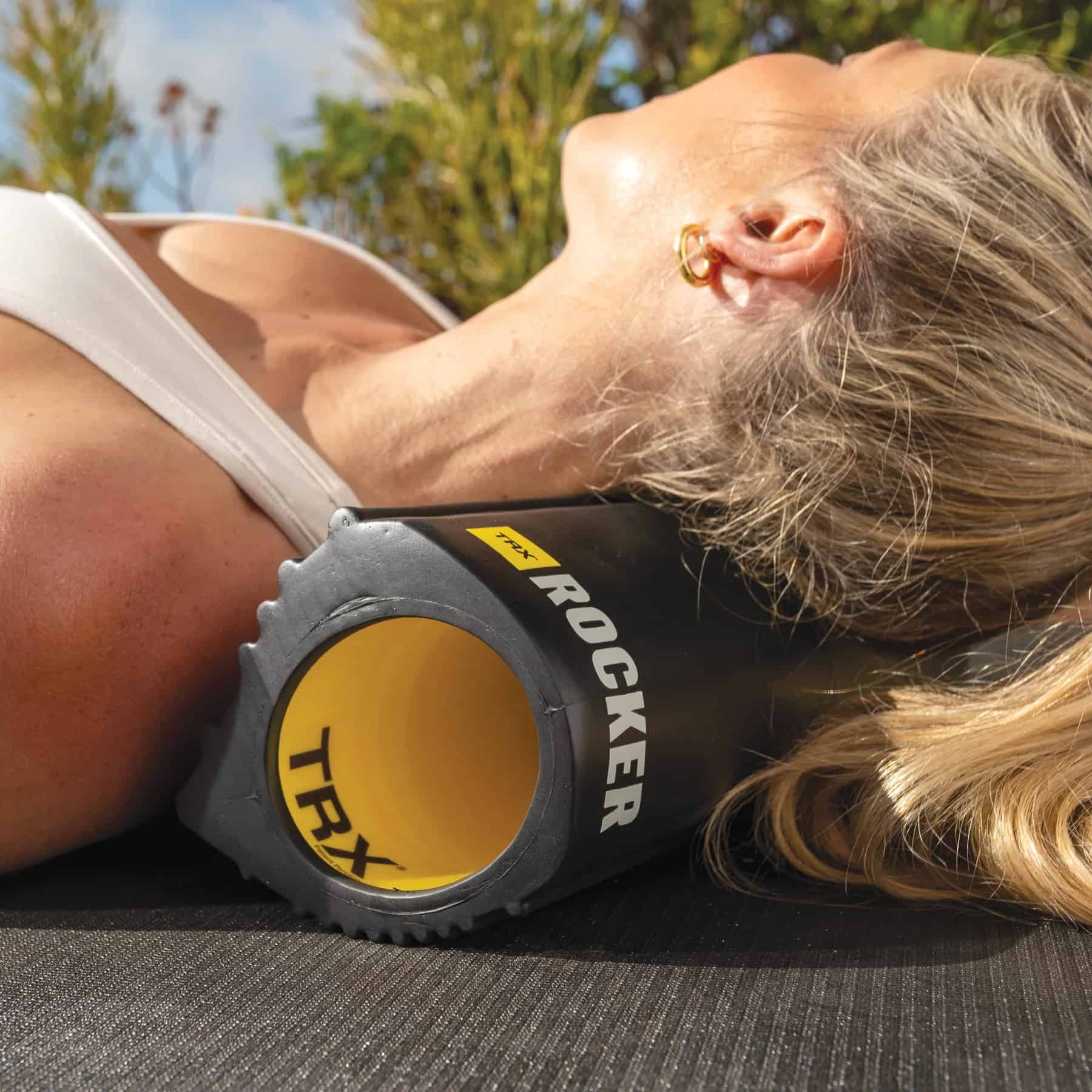 The TRX Rocker is beneficial at targeting the neck (or suboccipital) muscles to help improve mobility and relieve stress and tension, which often leads to chronic headaches. The geometric design of the TRX Rocker allows you to target this area effectively, and the three different intensity zones allow you to achieve the level of intensity you need. It supports up to 350 lbs and has an anti-slip surface for worry-free rocking.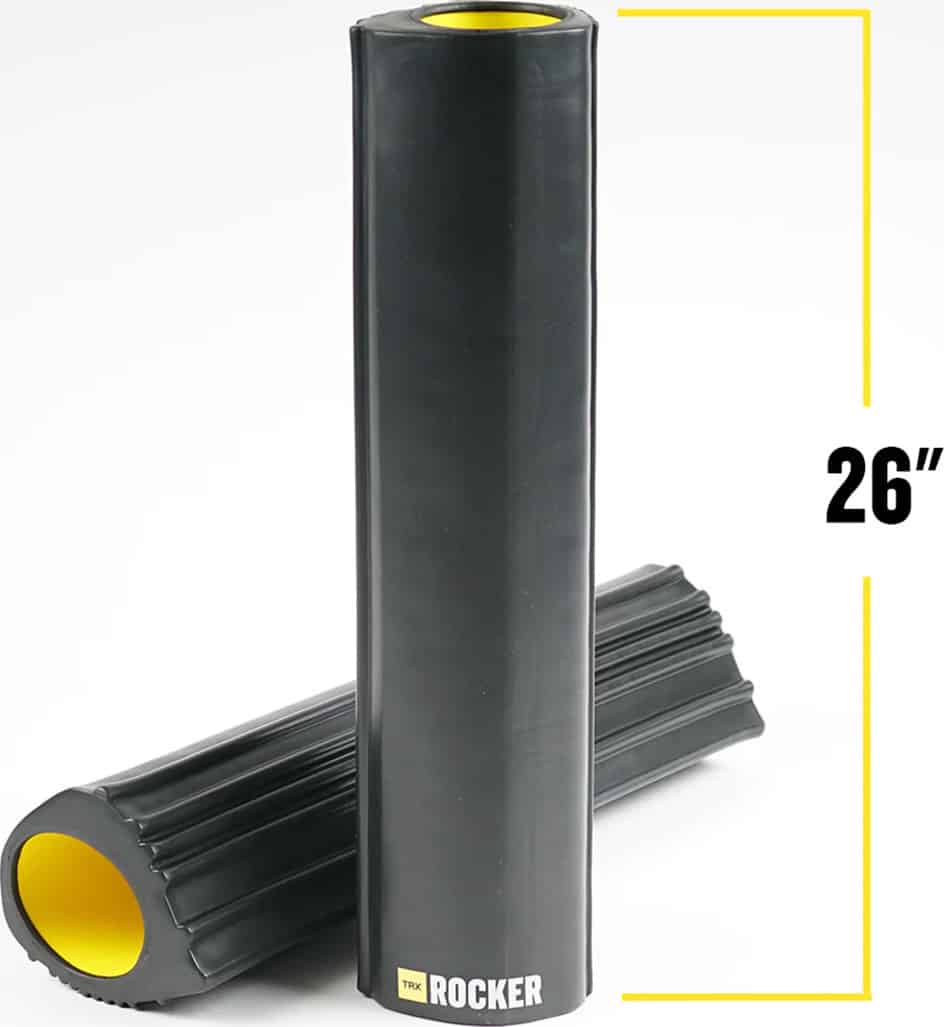 TRX Slam Ball
Slam balls are not a so popular tool in the gym compared to kettlebells and dumbbells, but they are very effective in supporting our overall health. They help grow muscle density, maintain heart health, strengthen your core, and tone your body. They also help condition your body, increase your range of motion, improves weight loss, and help you recover quickly.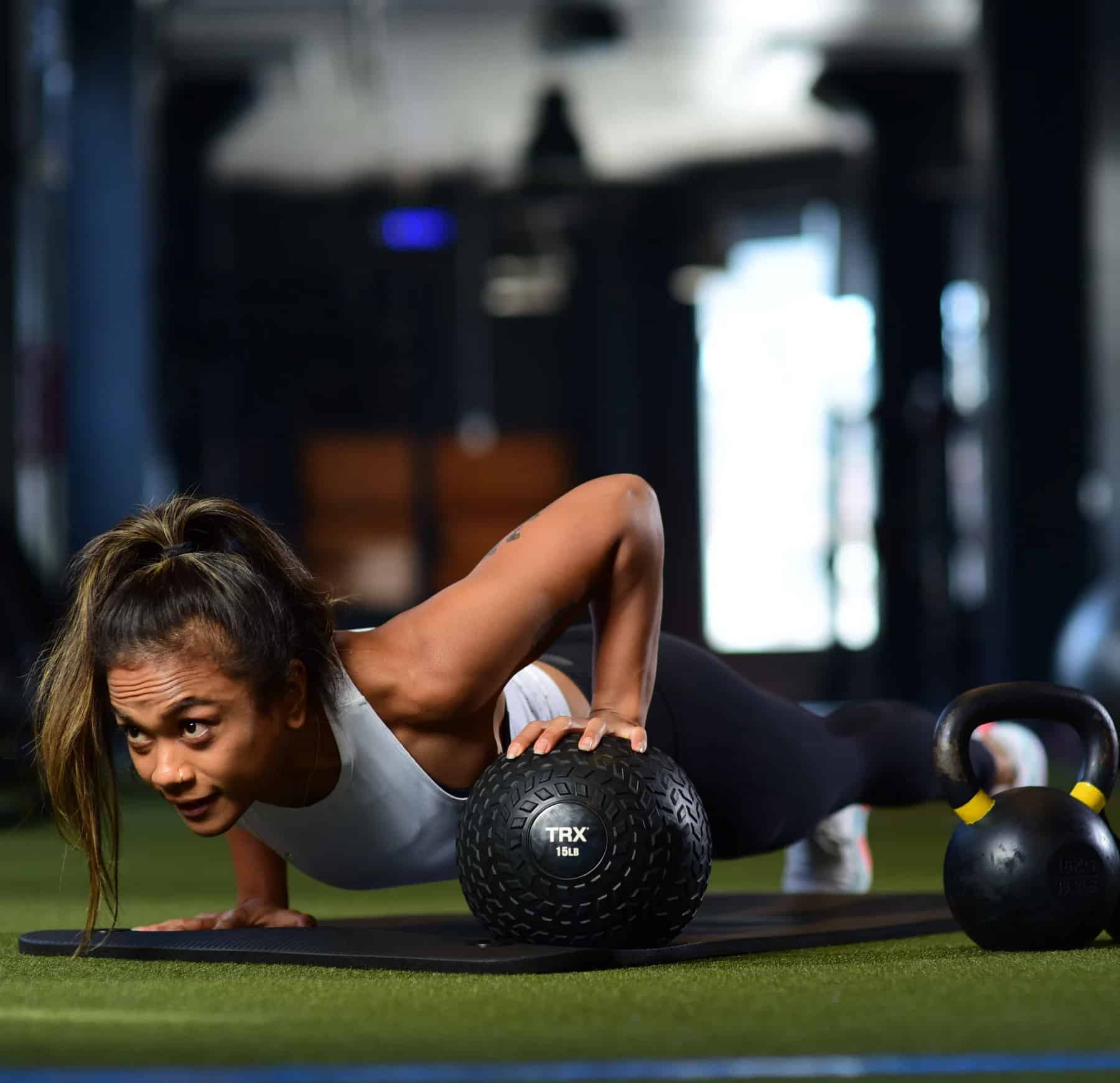 TRX's Slam Ball is a best-seller and highlights a grooved tire tread texture for ultimate efficacy, no-slip grip, and bounce-resistant construction. It has a double-walled interior for maximum durability and 60-durometer rubber for comfort during heavy use. It is an excellent cardio, agility, and strength training tool that fires up your core, builds your muscle, and improves your rotational strength.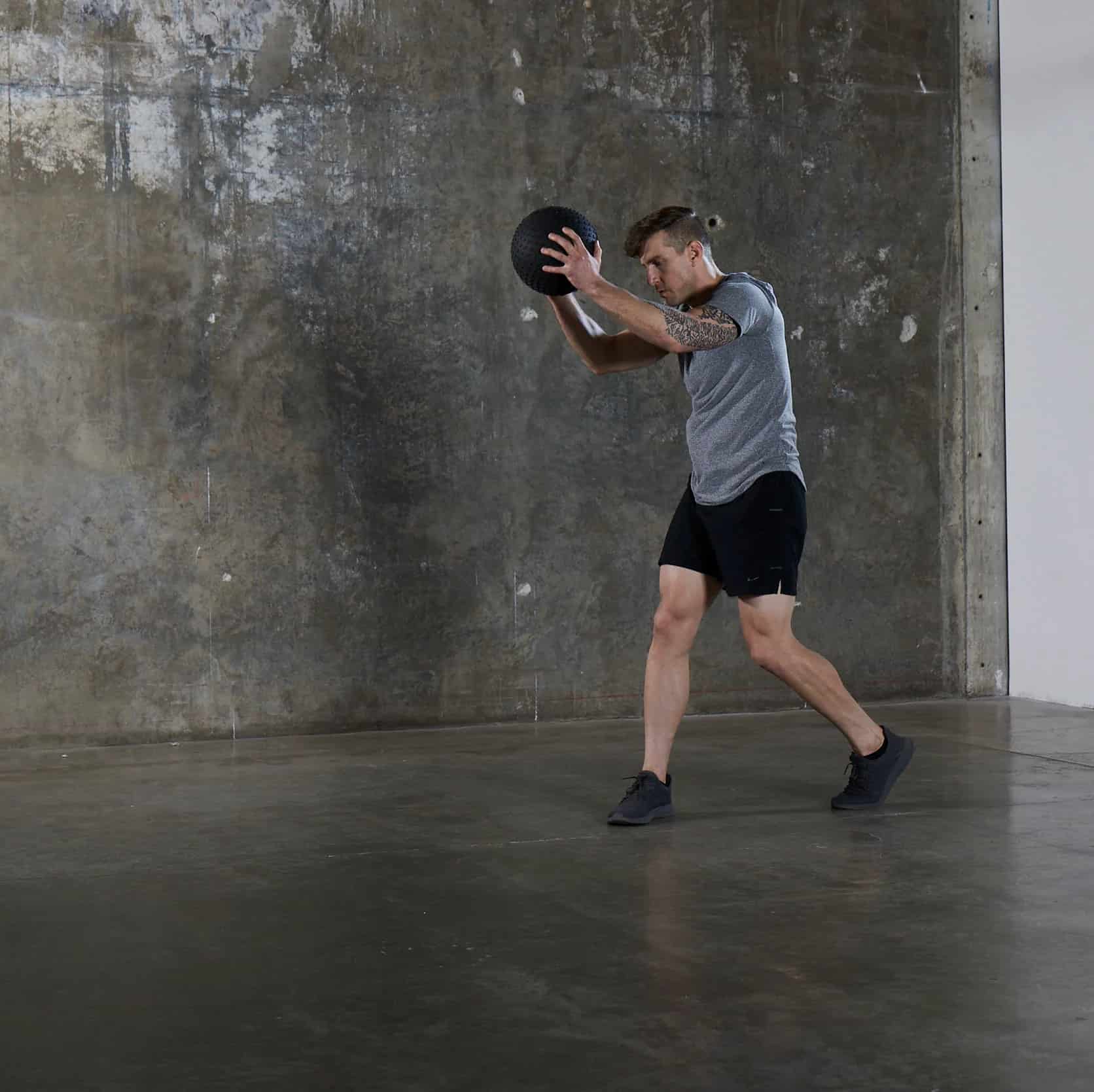 TRX Rubber Medicine Ball
Medicine balls are extremely good at advancing your strength and conditioning when performed with explosive moves like slams that strengthen all your muscle groups. They are also used for recovery, and even Hippocrates himself advised his patients to use a medicine ball to recover from injuries. They are cost-effective and come in different weights, colors, and sizes. The TRX® Rubber Medicine Ball is built with Kevlar®, which is intensely durable, long-lasting, resistant to wear & tear, and has long-term high-volume use indoors and outdoors.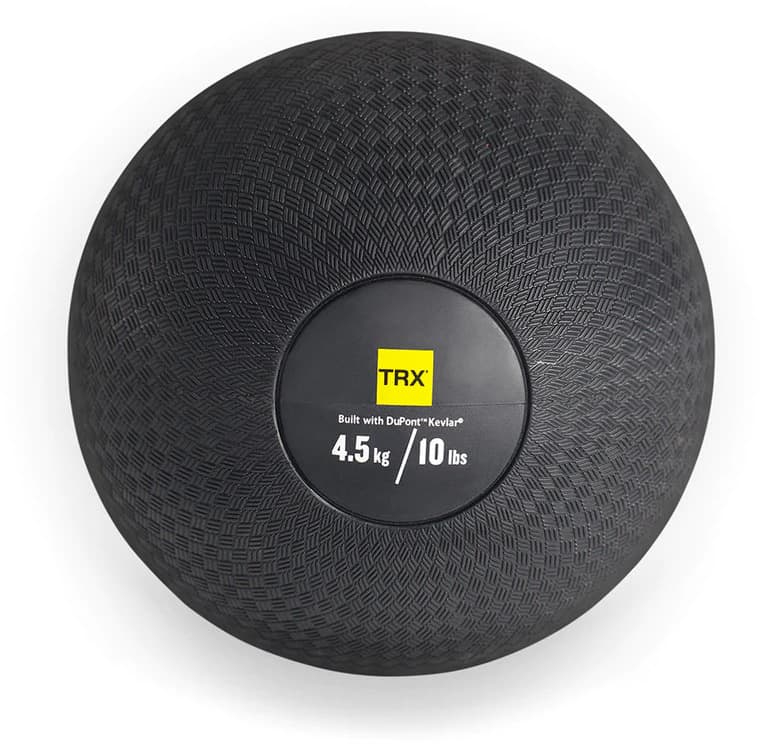 The TRX Medicine Ball is created using tire technology, the best natural rubber, and Kevlar® fiber, making it the market's most durable rubber medicine ball. Kevlar® fibers are around 5% of the material blend. The custom pattern with grippy texture improves activities like throwing, catching, and slamming. It has a medium bounce that resists high-volume training, even in cramped spaces, and lasts through infinite reps, year after year.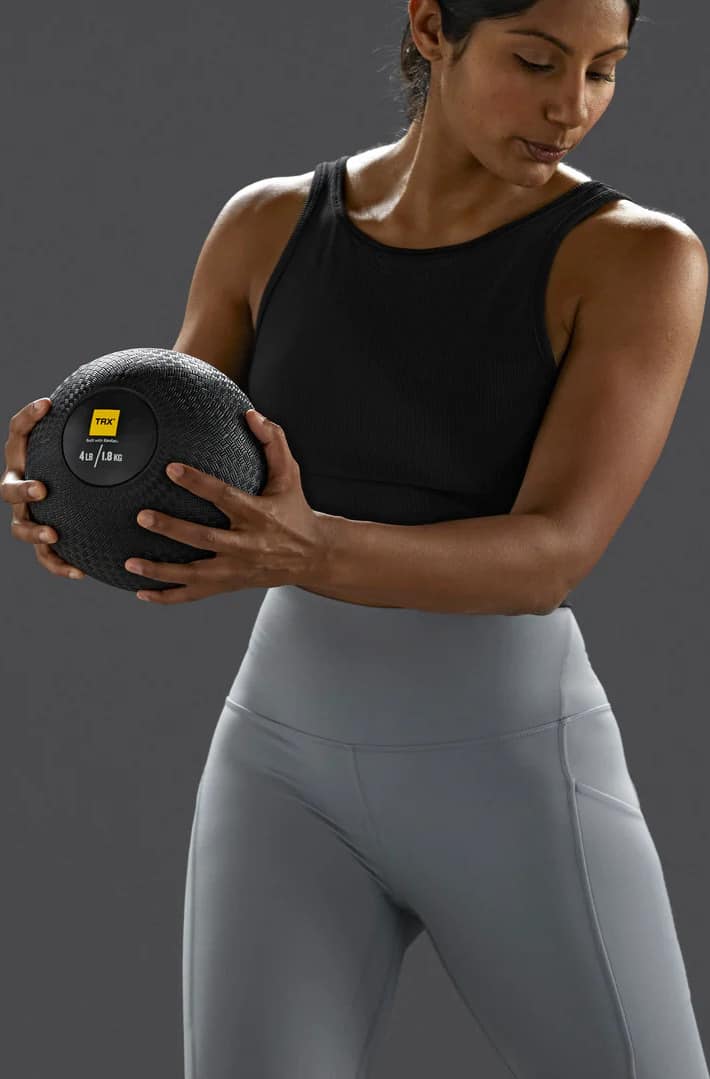 Workout Gear from TRX – In Summary
That's our close-up look at Workout Gear from TRX.
Using proper gear and accessories for fitness helps avoid injury and provides a more efficient and safe workout. You can get them from TRX, a fitness enterprise that introduced the TRX Suspension Trainer, a performance training tool that supports gravity and your body weight to finish the movements. These gear and accessories are simple to use yet effective in targeting areas in your body that are not usually touched when training without them.
Looking for more options? Check out these other great products: TRX Suspension Trainers Rollers and Massage Balls from Rogue
More products from TRX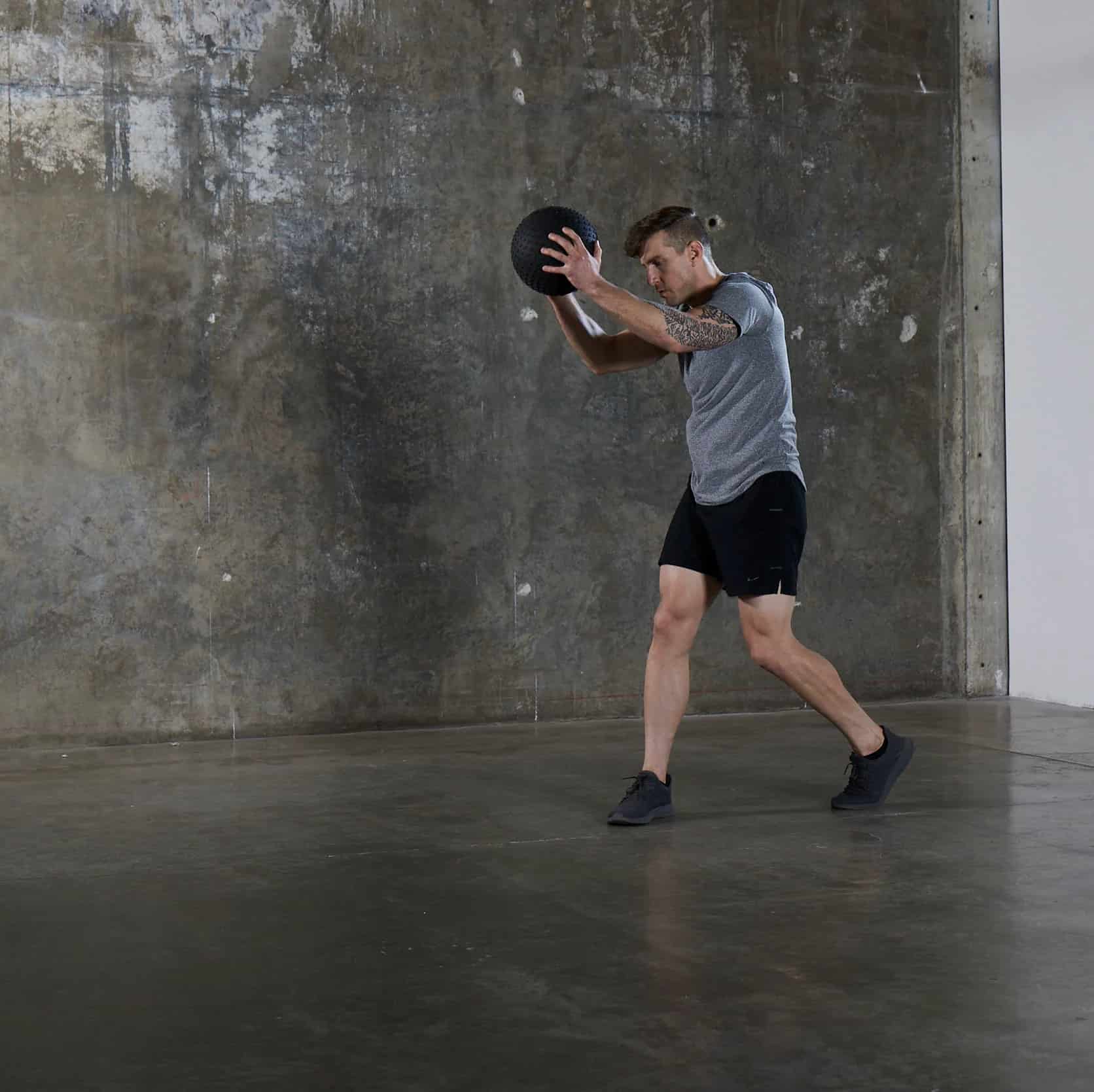 Photo Credits
Product photos on this page are property of TRX.
This website is not affiliated or associated with CrossFit, Inc. CrossFit is a registered trademark of CrossFit, Inc.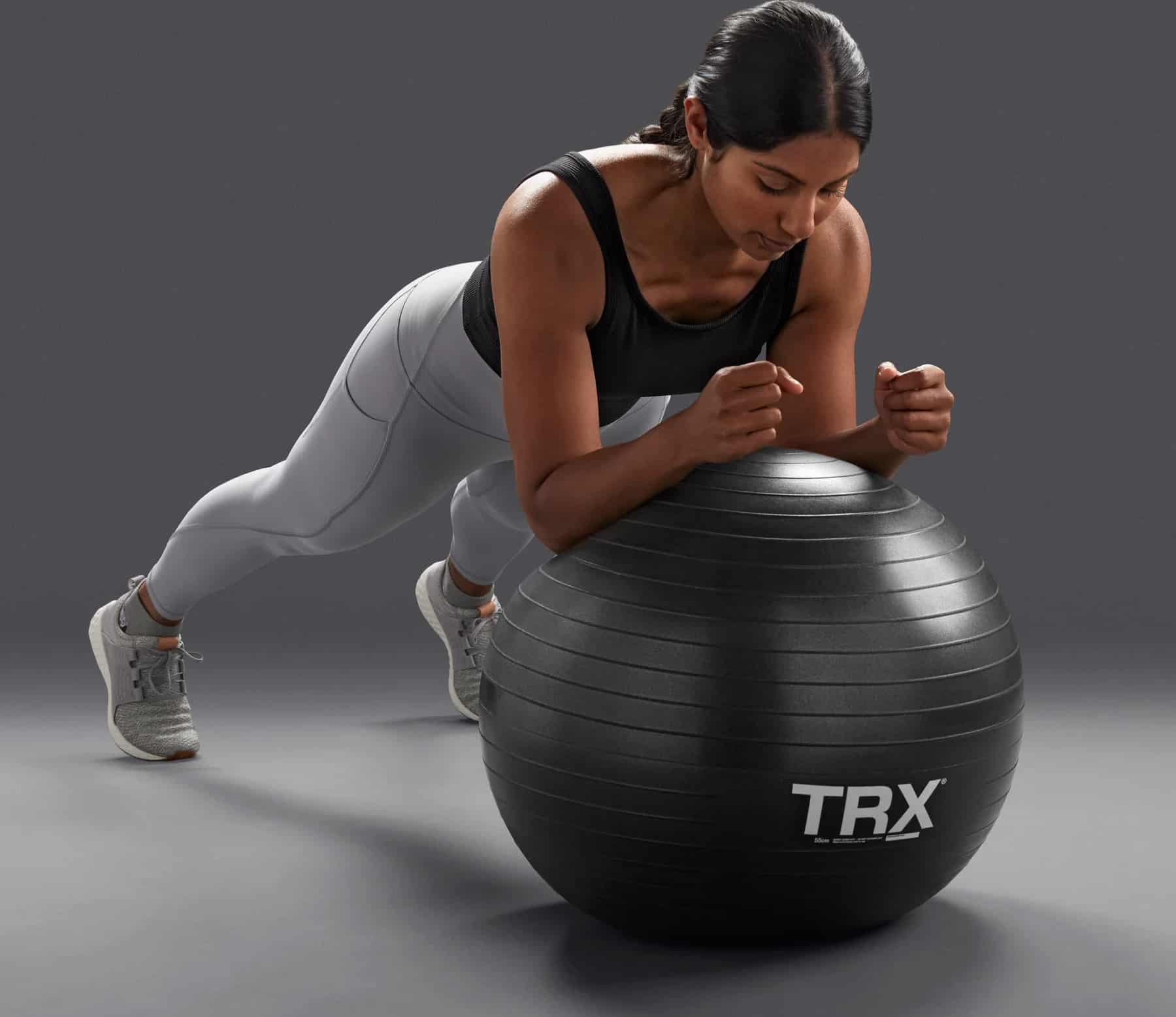 Affiliate Disclaimer
We are an affiliate of TRX and others that sell this training gear. If you buy clothing or other training gear after clicking the links in this article, we receive a small commission at no extra cost to you. This helps us to bring you in-depth information and content on these great training products.
Tim is the founder of FitAtMidlife.com – an avid gym rat for 30+ years, he's a reviewer of many, many shoes – and founder of the Speed Bag Gathering – the world's only gathering of speed bag punching enthusiasts.  See more gym reviews at Tim's YouTube channel.