Rogue has the red-hot
Echo Bike
. Grab one while they last!
Get a bigger squat with these Better Ways to Squat – from Rogue.
Squats are most often part of a training program and a go-to exercise if you want to engage big muscles groups, get toned, and burn calories simultaneously. But having the proper form can sometimes be tricky. To help you get the most out of your squats, here are some pieces of equipment and gear from Rogue.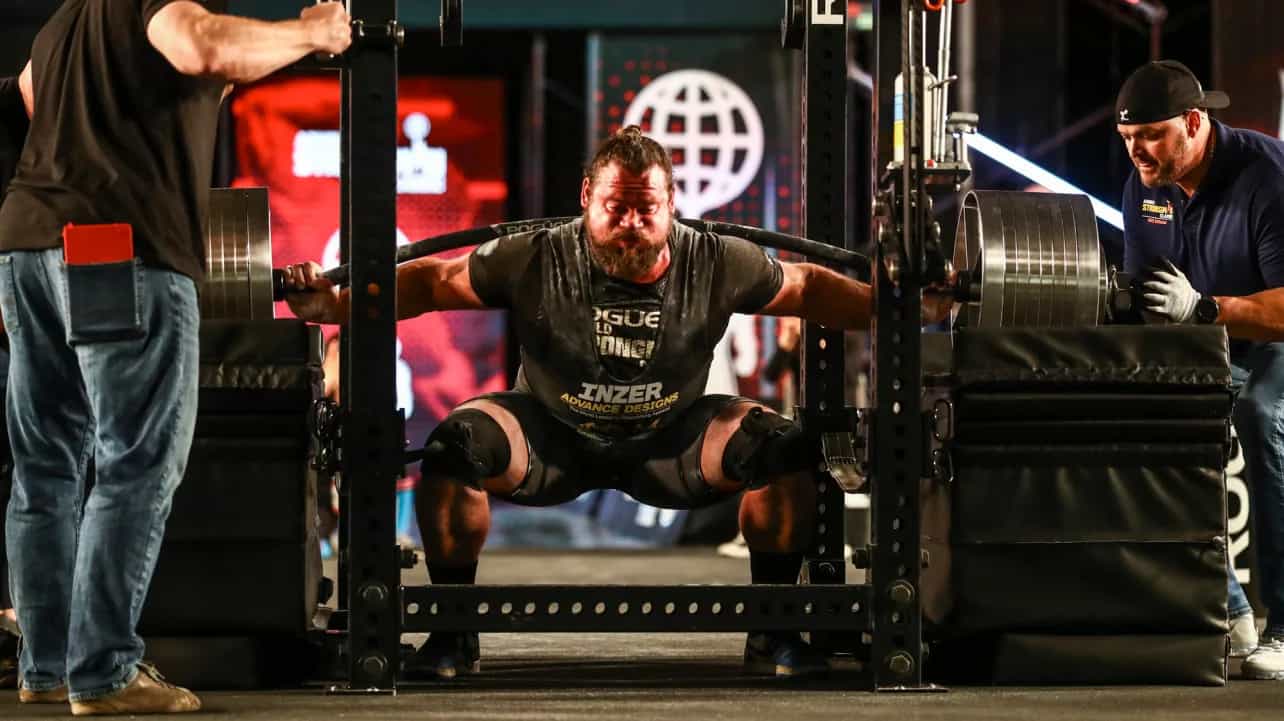 Here's some gear that will help you lift more on the king of all exercises – the squat:
Better Ways to Squat – Overview
Squats target diverse large muscle groups, such as the hamstrings, quads, and glutes. Adding more variations targets more muscle groups, including the ankle muscles, foot, thigh, and adductors. Knowing the proper technique for doing squats can help you improve your athletic performance. The three critical steps in squats are putting your chest up, hips back, and knees out. There are several variations of the squat, and all of them are beneficial for strengthening your lower body, toning your muscles, and improving your daily performance.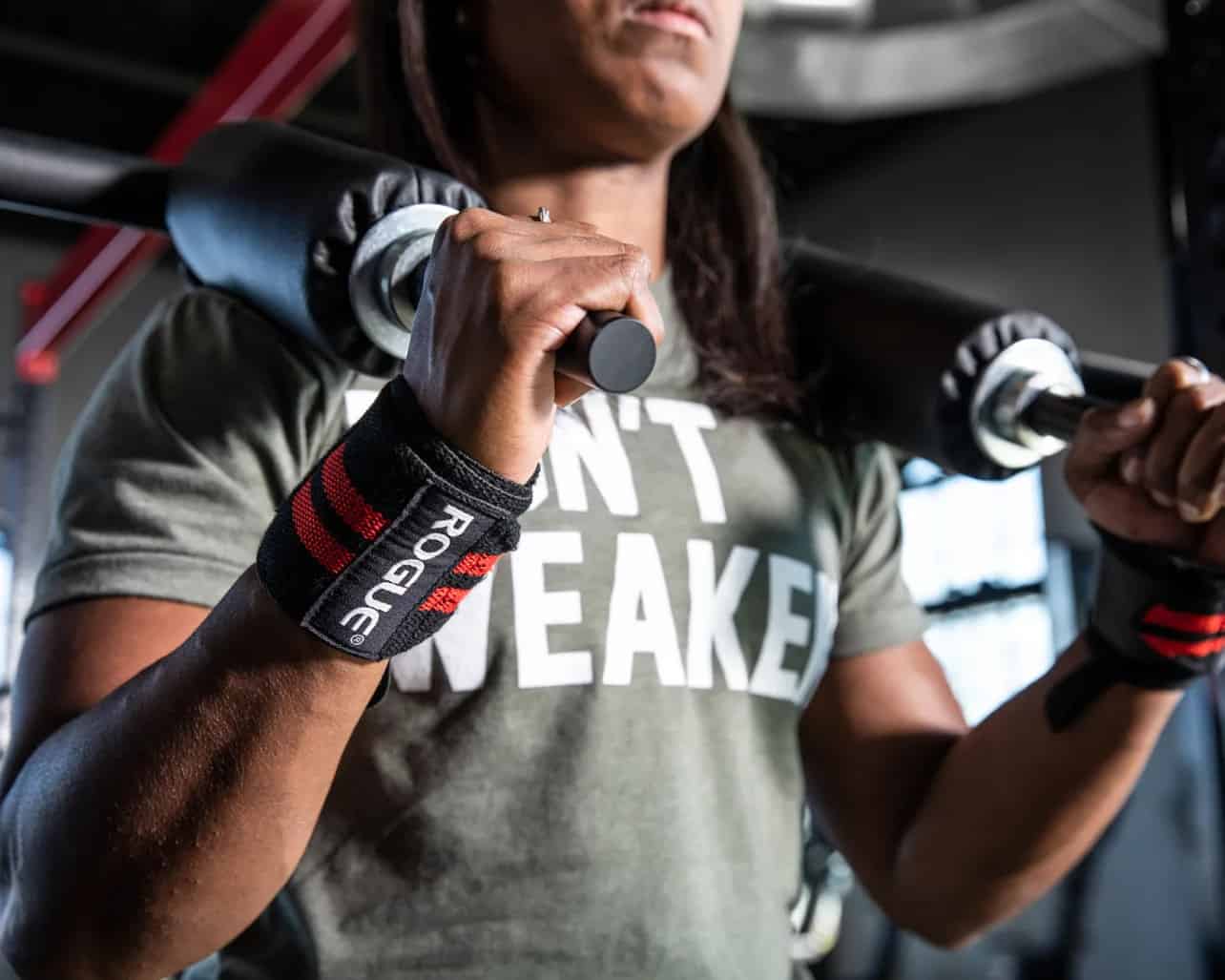 You can do wall squats, prisoner squats, pistol squats, squats with knee drive, sidekick squats, split squats, curtsy squats, squat pulse, overhead squats, and many more! Squats also strengthen your knee joint and lower back, improve flexibility, burn fat, and promote weight loss. Lifting also involves plenty of squats, and if you want to make your squats better, here are some gears that can help you.
VersaLifts V2 Heel Lift Inserts
VersaLifts immediately boost the versatility of your favorite athletic shoes, forming a new dynamic for everything from snatches and cleans to wall ball throws, box jumps, and double-unders. Not only do they raise the heel-to-toe drop of your training shoes by a 1/2", but they also highlight a high-durometer polymer structure furnished to defy heavy loads while staying light and comfortable through regular use.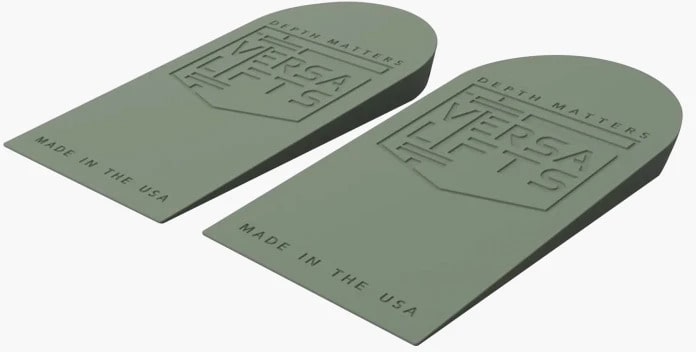 The 1/2" difference in heel height can significantly enhance your form and positioning and the long-term efficacy of the movement. They are made in the USA and available in Green with unique No-Slip cleat tech to guarantee the inserts are fastened in place as you train.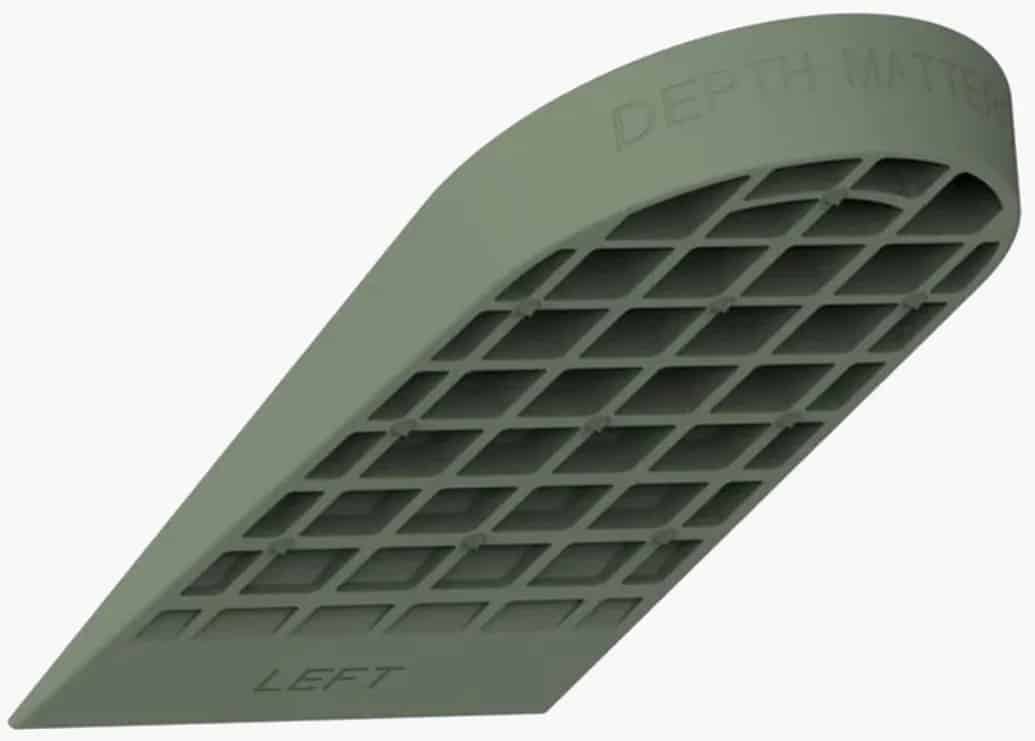 Nike Romaleos 4
The Nike Romaleos 4 is developed for dynamic power transfer, total stability, and a lockdown fit. It has a revised design and highlights a supportive midsole and a wide, flat outsole, with adjustable straps over the laces at the midfoot to secure the foot during high-intensity workouts. The significant heel-to-toe drop lessens the ankle flexion needed at the bottom of a lift.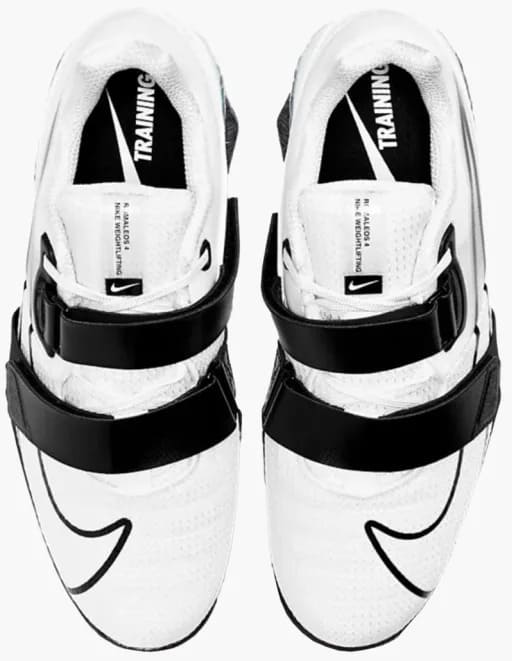 It is also fused with the rigid midsole, allowing greater explosiveness off the ground. The wide heel of the Romaleos 4 also forms a more reliable foundation for heavy lifts, while the durable rubber treads provide practical traction.

Want more options? Check out our best weightlifting shoes for 2022 review.
Nike Savaleos
Nike Savaleos Weightlifting Shoe is enhanced for max stability on the heaviest lifts, with a hook-and-loop strap locks down the midfoot and a raised heel for exceptional balance. The flat, wide sole makes a stable base under pressure, and the solid midsole structure provides outstanding power transfer from the ground.
The shoe also incorporates a padded mesh inset at the heel for breathability and impact absorption and a padded tongue and collar with "Nike Weightlifting" branding.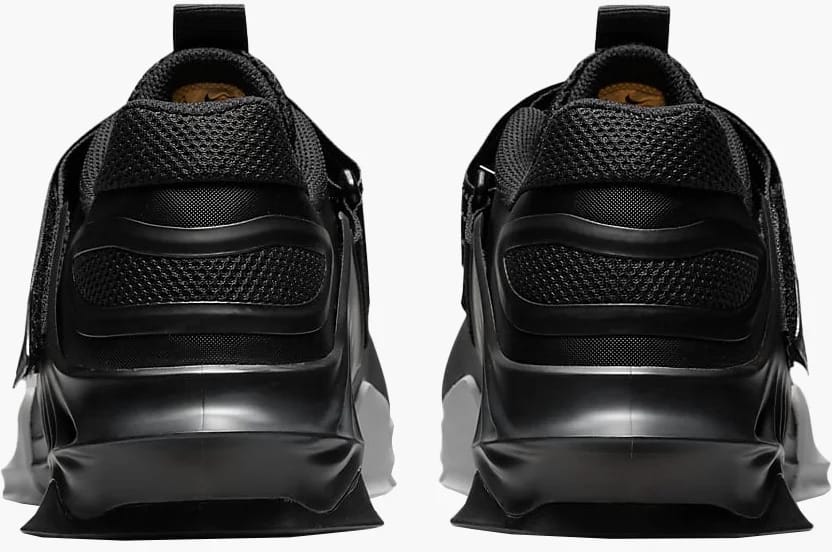 Rogue 7MM Knee Sleeve – Pair
The Rogue 7MM Knee Sleeve is an American-made knee sleeve with a 7MM thick SBR/Neoprene blend construction for solid but comfortable support.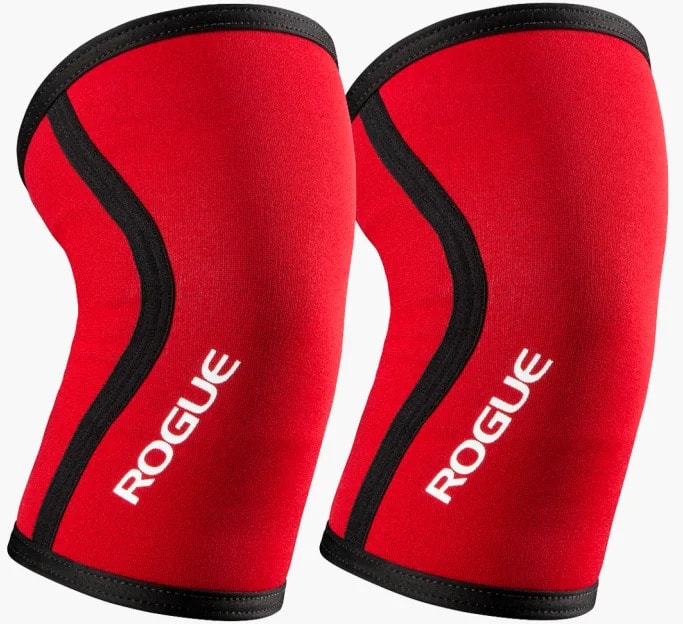 The contoured seams and flexible compression material utilized in this design help decrease knee pressure and discomfort during and after a workout without limiting your range of motion while you train.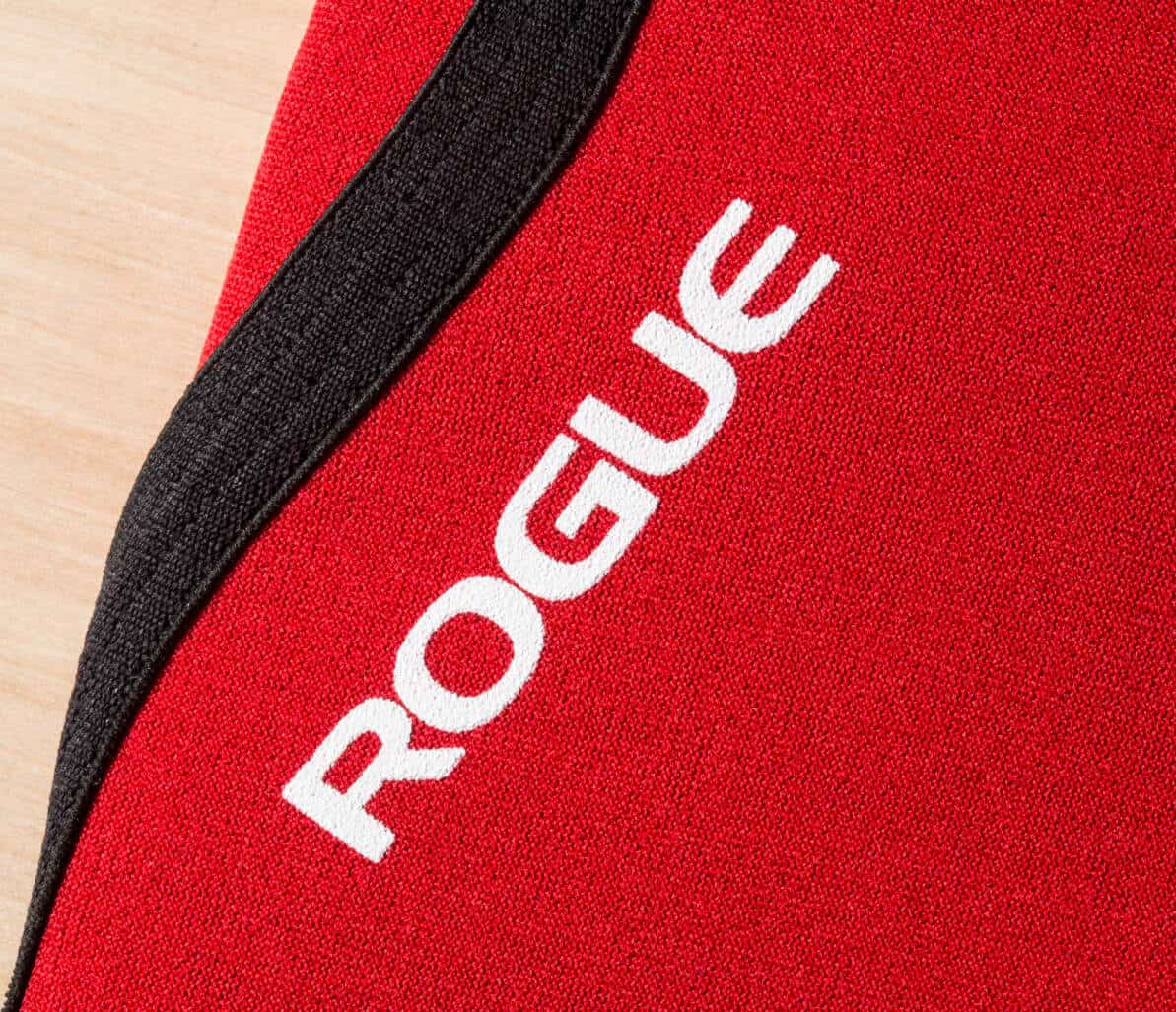 Rogue Squat Wedge
Using a Squat Wedge helps improve squat depth and range of motion, engage the quads, and protect and strengthen the knees. The Rogue Squat Wedge is manufactured in the USA from heavy-duty 7-gauge and 11-gauge steel and is upgraded for stability. It is constructed from steel, preferred when the intent is stability and durability.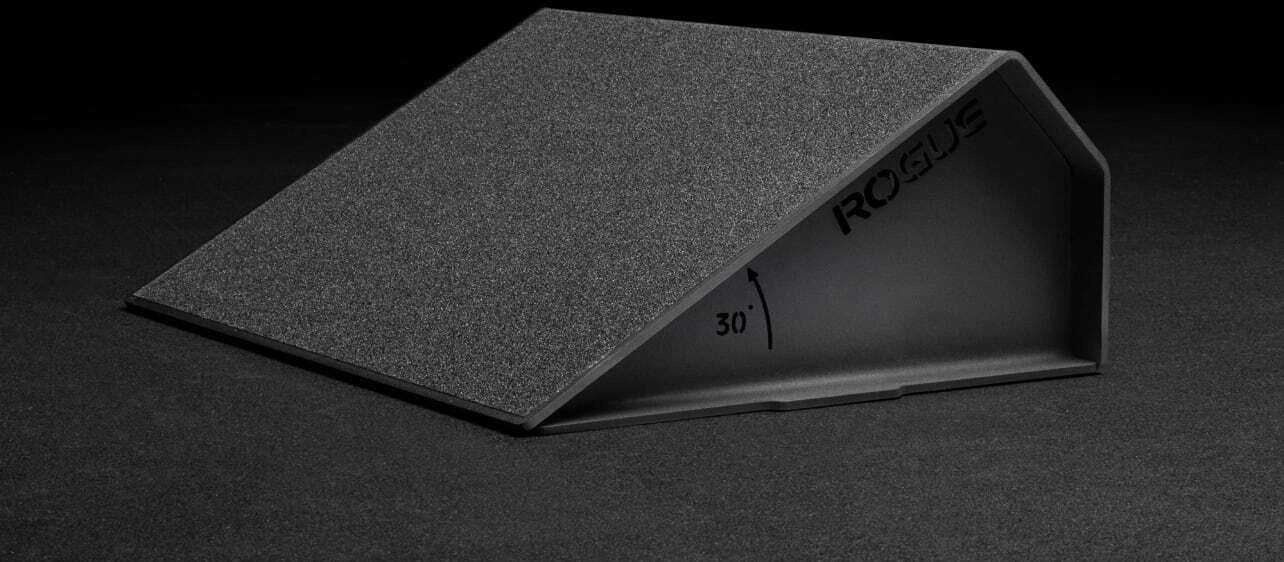 It is also furnished with a slot-and-tab feature for effortless alignment and nesting, laser cutouts and degree indicators for easy identification of various angles, and a patented two-hole feature that allows conducive storage on any Monster, RM43, Monster Lite, or Infinity vertical/strip.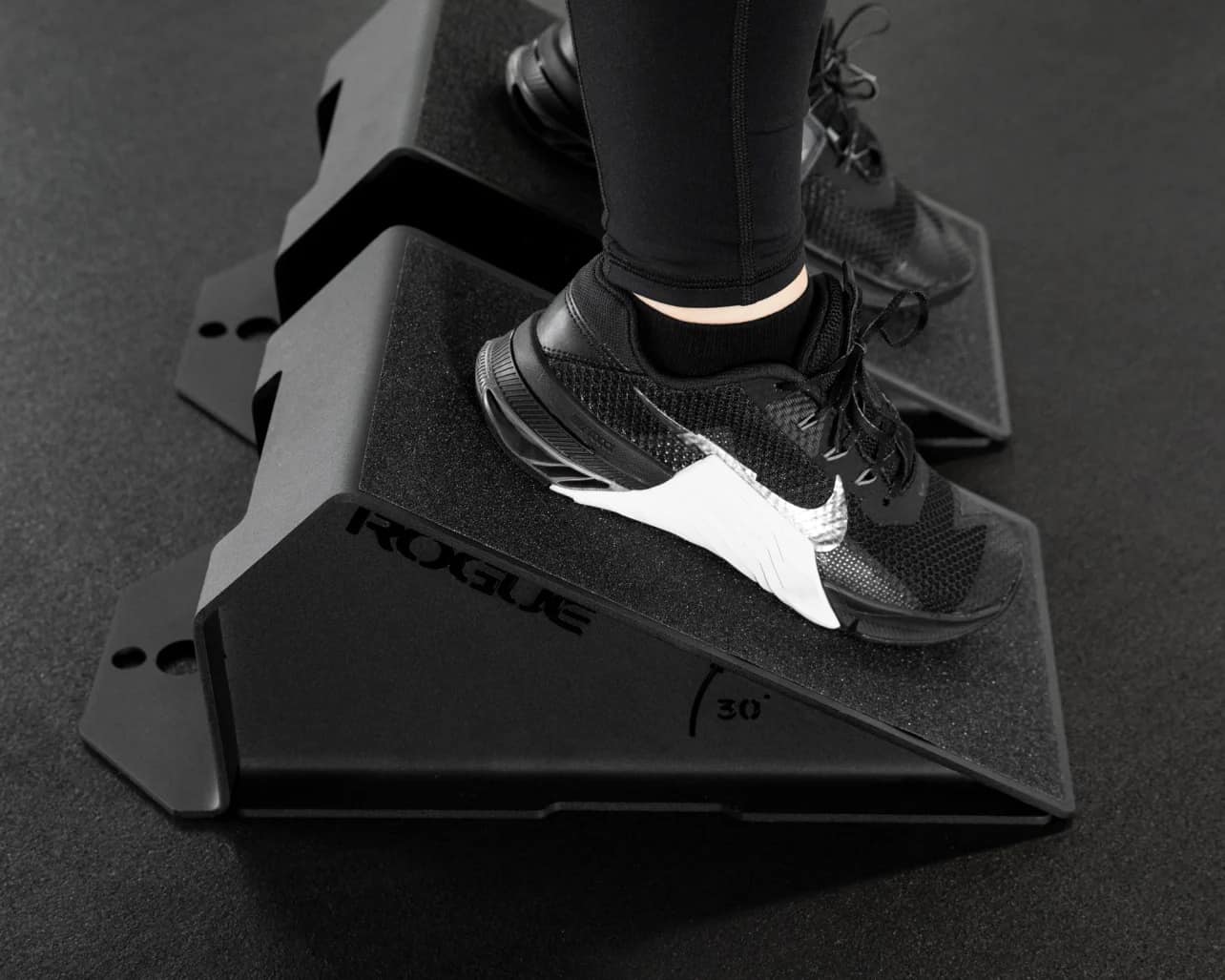 SAML-24 Monster Lite Safety Spotter Arms (Pair)
The SAML-24 Monster Lite Safety Spotter Arms are created to protect the weightlifter and the bar itself. They are compatible with all Monster Lite racks made from 3×3" 11-gauge steel tubing, with welded-on end-plates for added safety and specially devised hitch-pins to lock the spotters in place.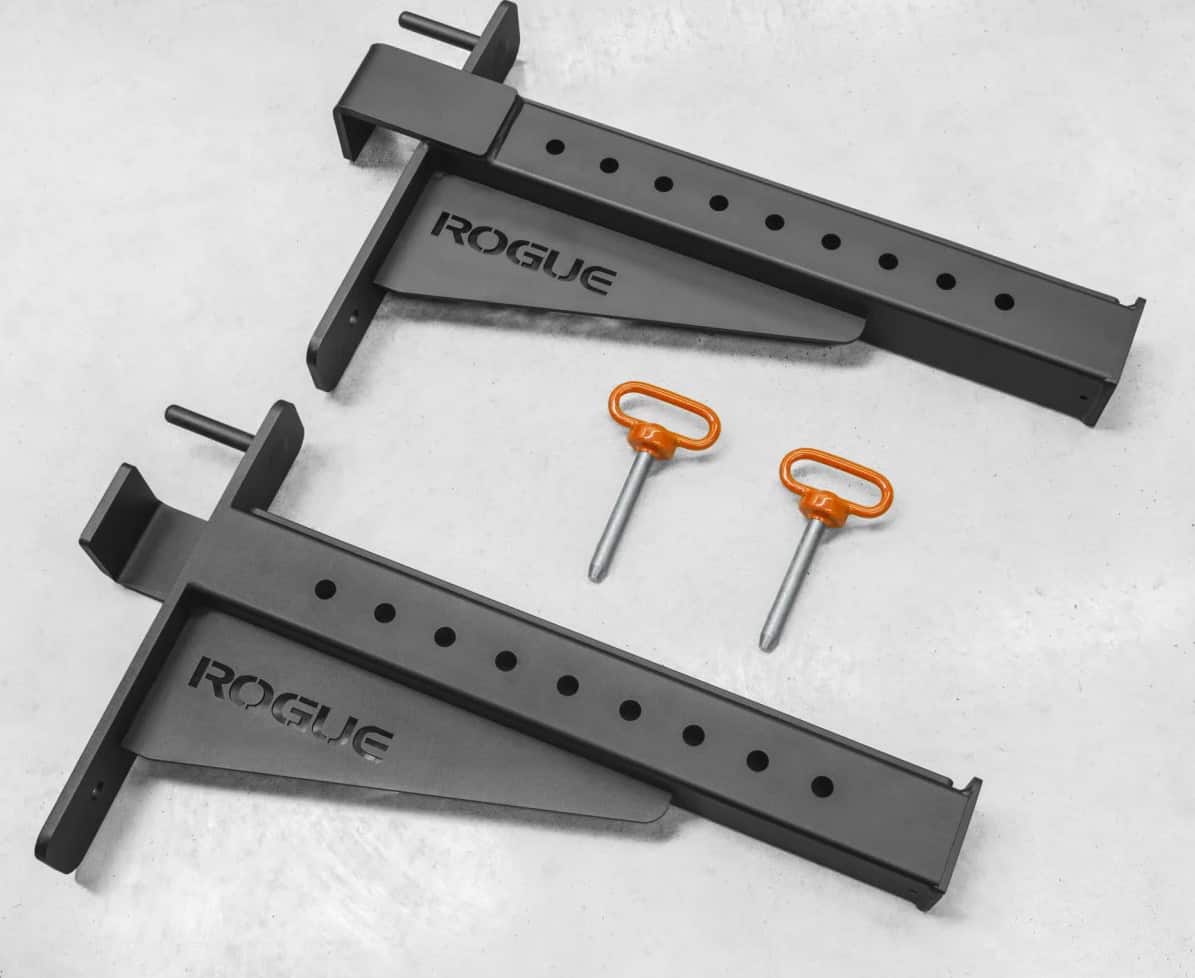 The arms highlight a UHMW plastic insert on top to protect the knurling of your bars. These spotters highlight 5/8" holes and a 5/8" pin instead of the 1" varieties of the standard Monster Spotter Arms.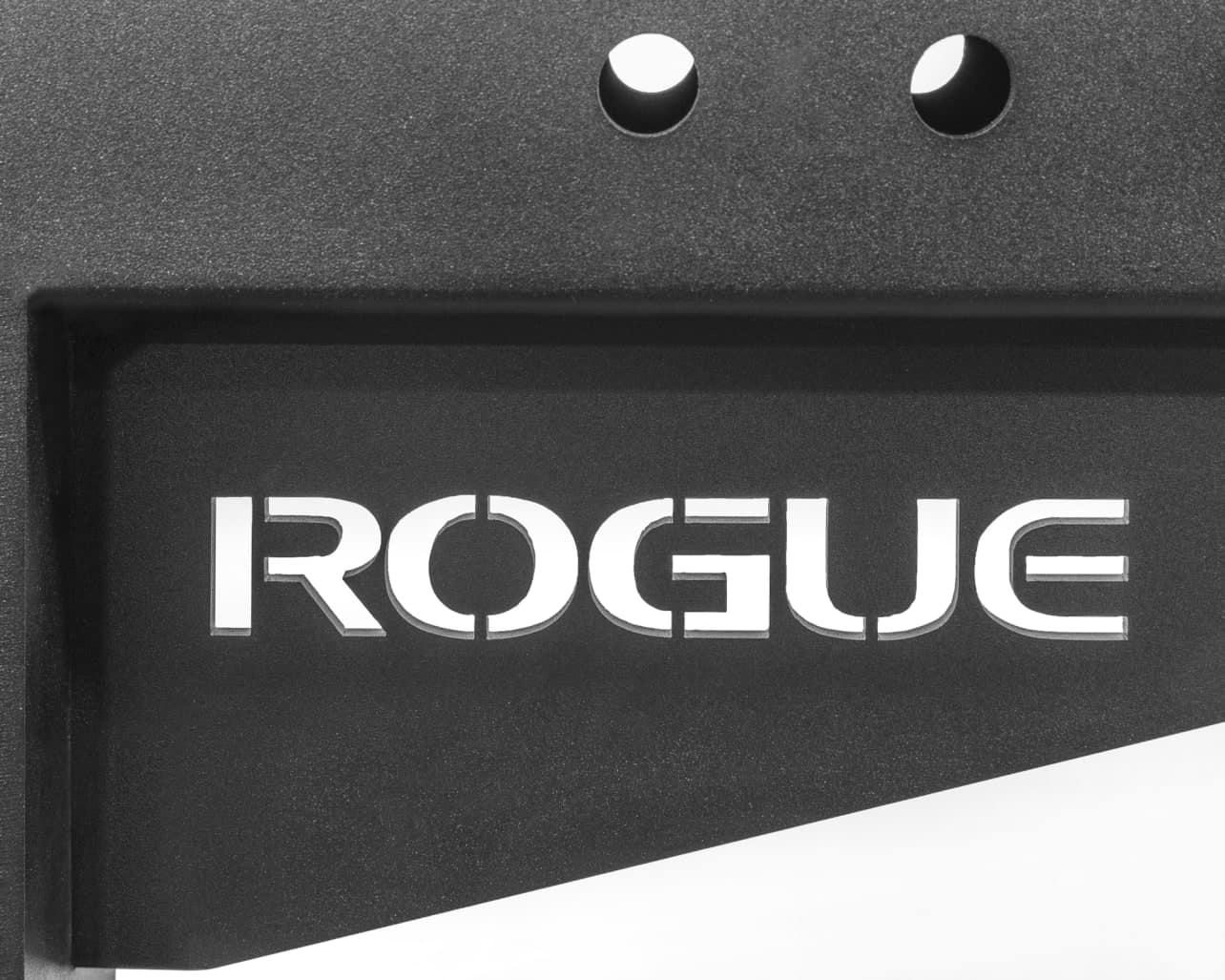 Monster Lite Strap Safety System 2.0
Protect your equipment and yourself while doing the heaviest lifts with the Monster Lite Strap Safety System. It delivers a straightforward yet reliable solution with its 0.3125″ thick-formed steel brackets and 0.625″ diameter pin, and a pair of 3″ Wide Reinforced Black Nylon Straps, rated for over 10,000LB.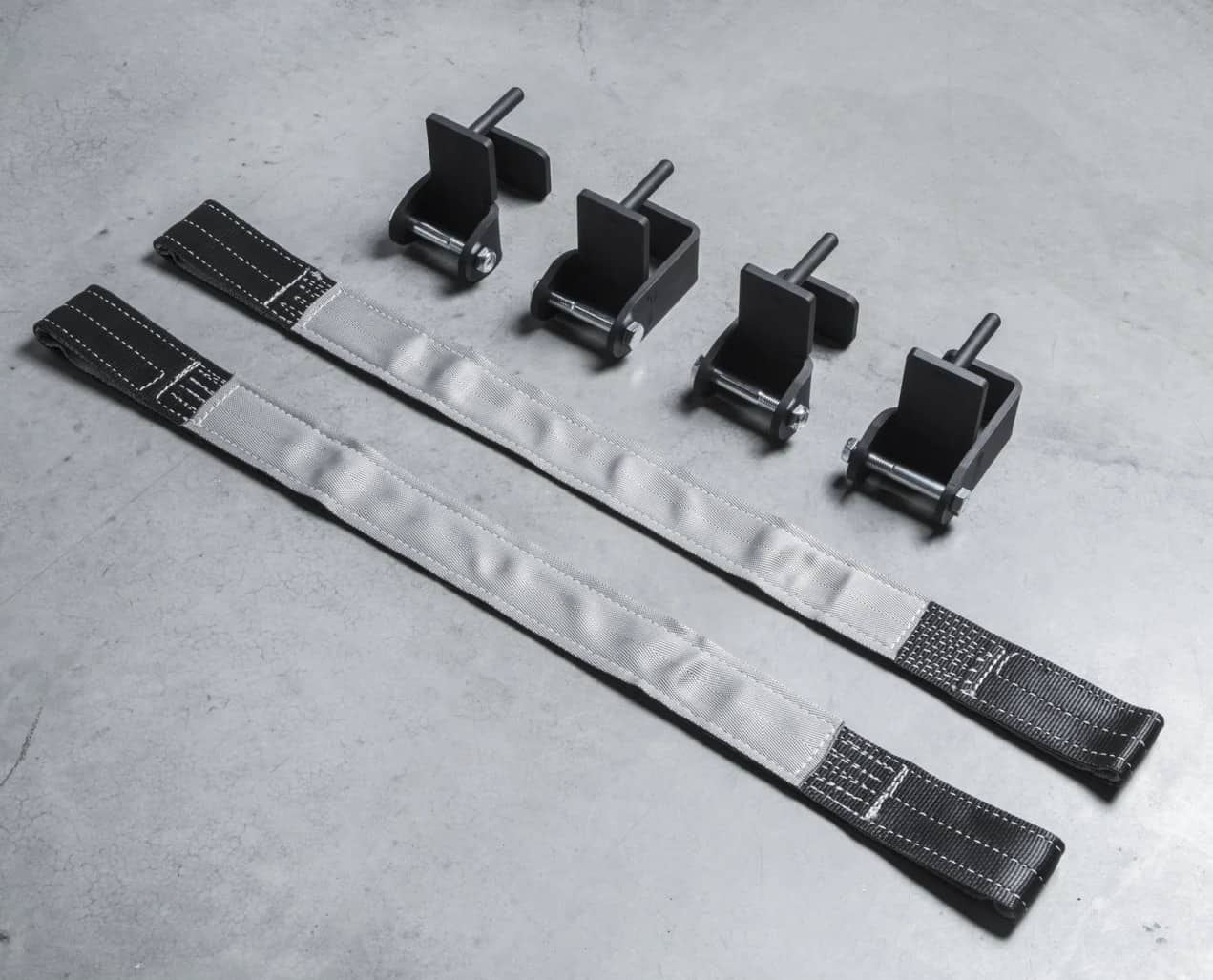 Version 2.0 also has an updated strap hangers design to a J-Cup style pin-and-swing system to enable you to make quick, easy height adjustments without having to release the pin. You can mount the ends of each strap hanger at various heights to give you the option of positioning the strap so that the barbell will roll safely away from them on a drop.
SB-1 – Rogue Safety Squat Bar
The SB-1 is known to improve your maximum working weight compared to the standard back squat. This bar is safer for extreme squat progressions or maximum load lifts.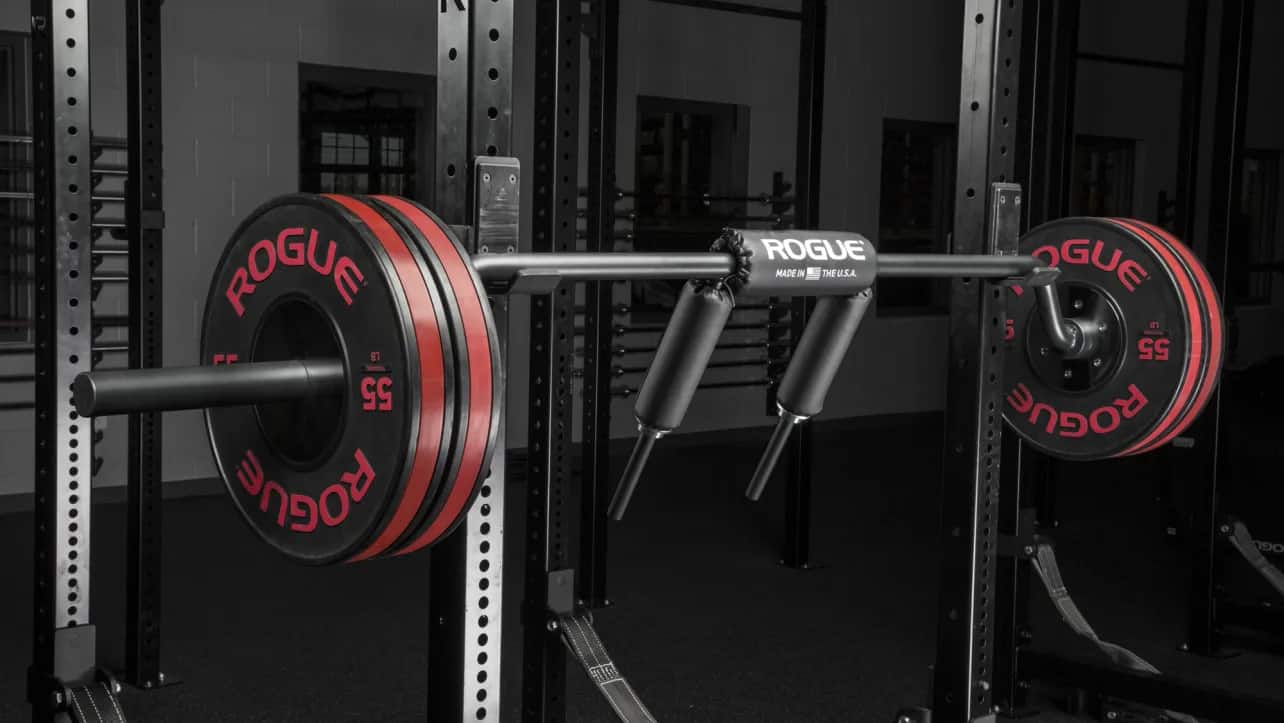 It weighs 70LB with a black cerakote finish and a fully welded design. The bar also has heavy-duty vinyl and closed-cell foam pads with a 1.5″ diameter formed solid steel shaft, and a 1″ diameter formed solid steel handles.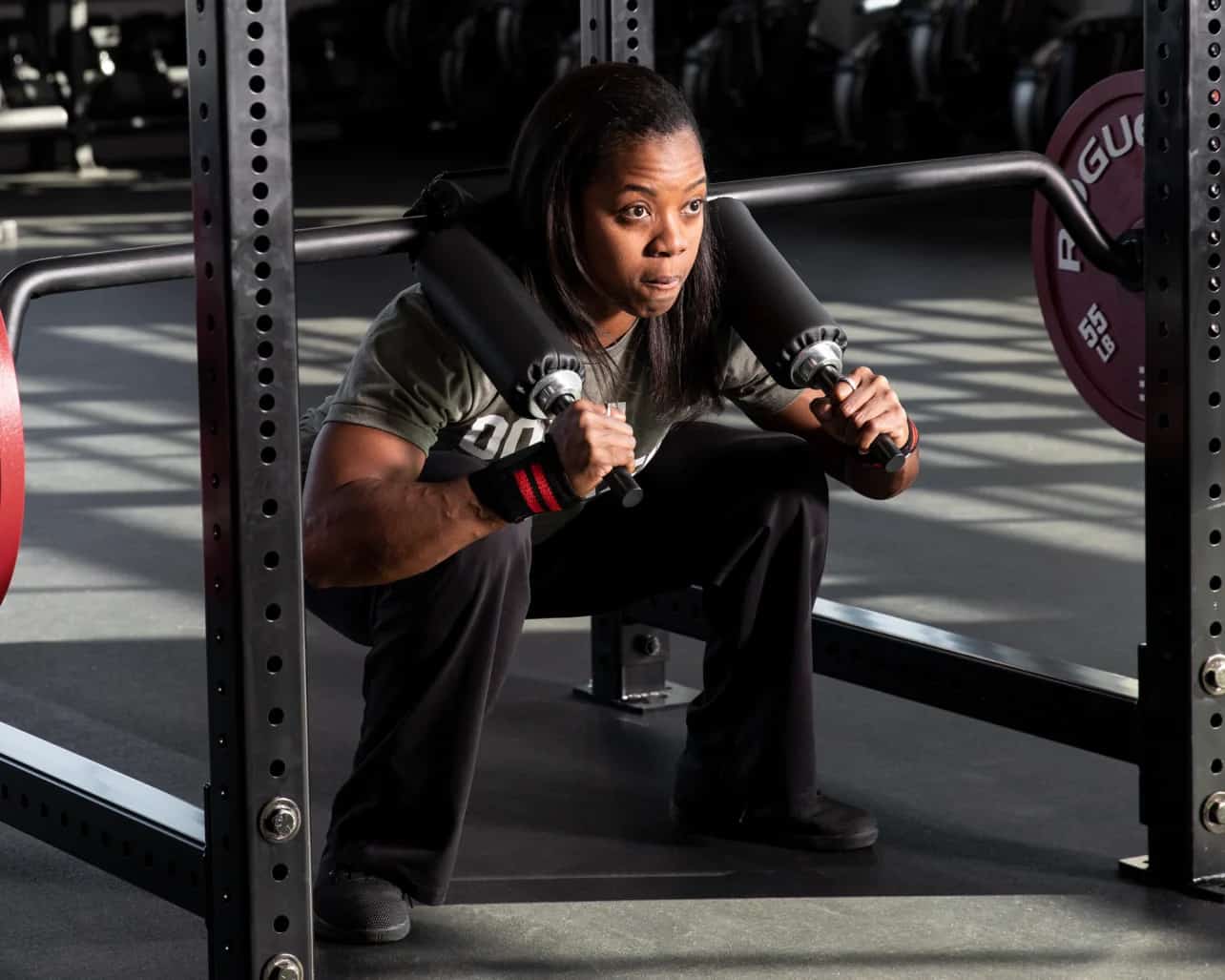 Rogue CB-4 38MM Camber Bar
Also known as the T Bar, the Rogue CB-4 38MM Camber Bar is designed to make a curved/bowed specialty bar fitted to the world's top powerlifters and Strongmen, and athletes of every size and ability level alike. The design is intended to take the pressure off of the shoulders and elbows so athletes with flexibility problems or injuries can continue to squat heavy.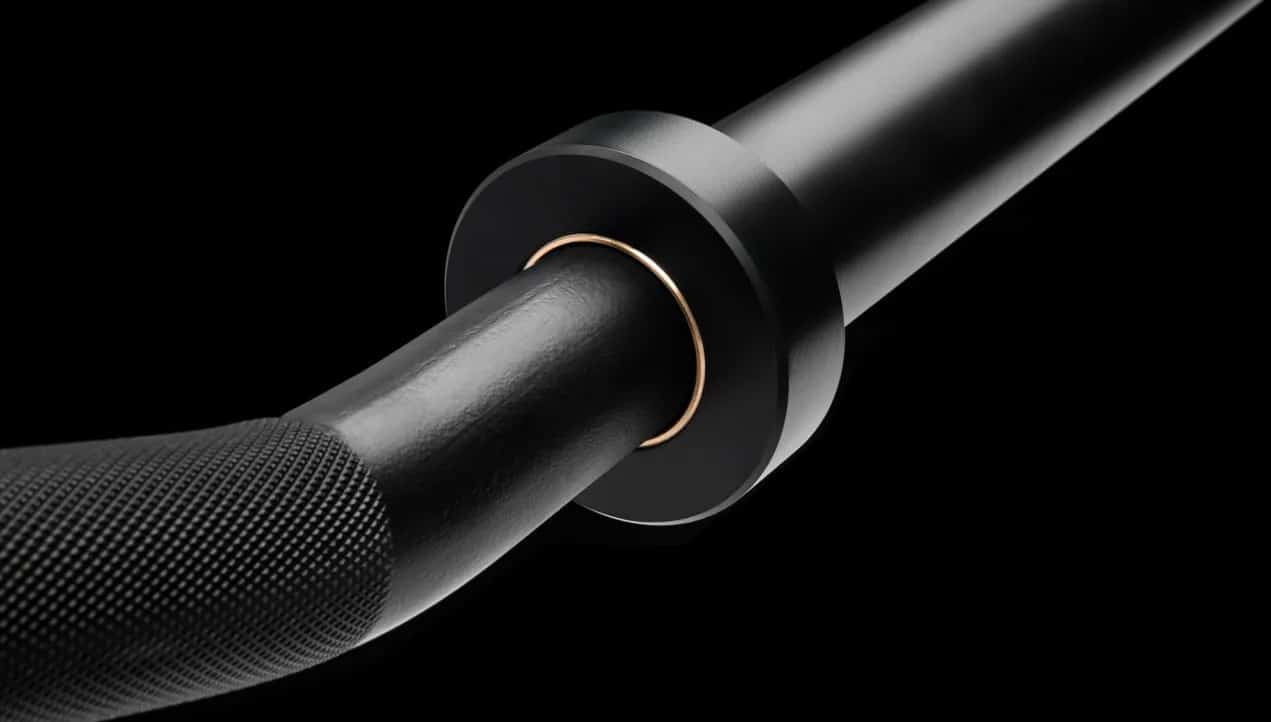 This bar allows you to expand your range of motion when benching. It does not bounce at high weights of 900 LBS or more, decreasing safety hazards. The rotating sleeves are friction welded and assembled in-house and given the new proprietary matte black finish—the best in the industry for expanding the vibrancy and longevity of the color.
Rogue Resin Squat Wedge
Made in Michigan, USA, the Rogue Resin Squat Wedge is a lightweight, economy-priced option (or complement) to the premier line of Steel Squat Wedges. It measures 13" wide x 6" deep and highlights a single, standard incline of 10 degrees, ascending to a height of 1" at the back. It is assembled from compression-molded, 100% post-consumer recycled plastic—the same material used in Rogue's prevalent Resin Plyo Boxes.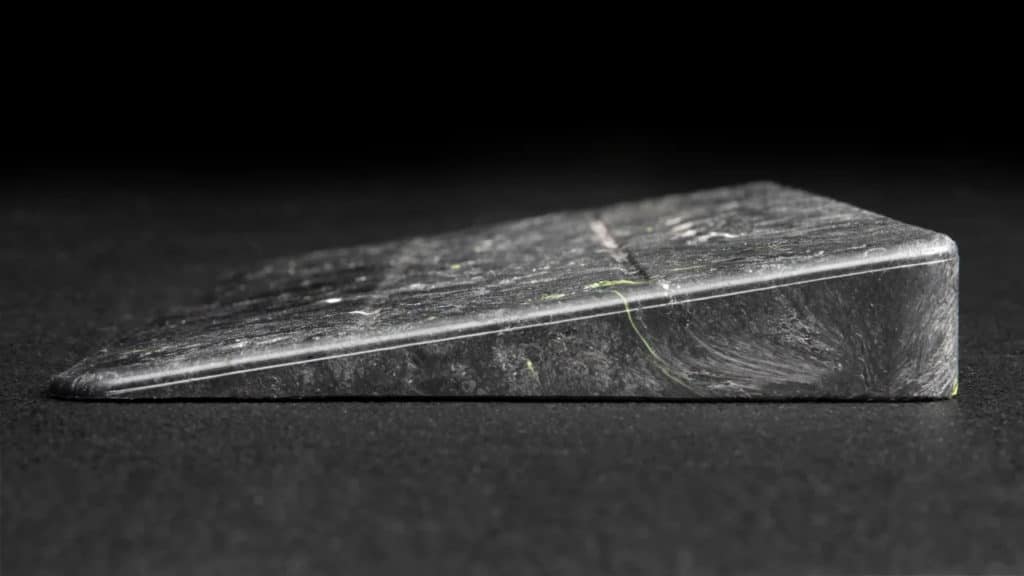 The Resin Squat Wedge has debossed Rogue branding design with heel height indication lines running up the face at 0.5", 0.75", and 1". It also has a fortified rib structure in the base, ensuring the strength and integrity of the wedge under heavy weight. Using an inclined wedge during squats has been proven to improve the range of motion, enhance form, and better target the quad muscles.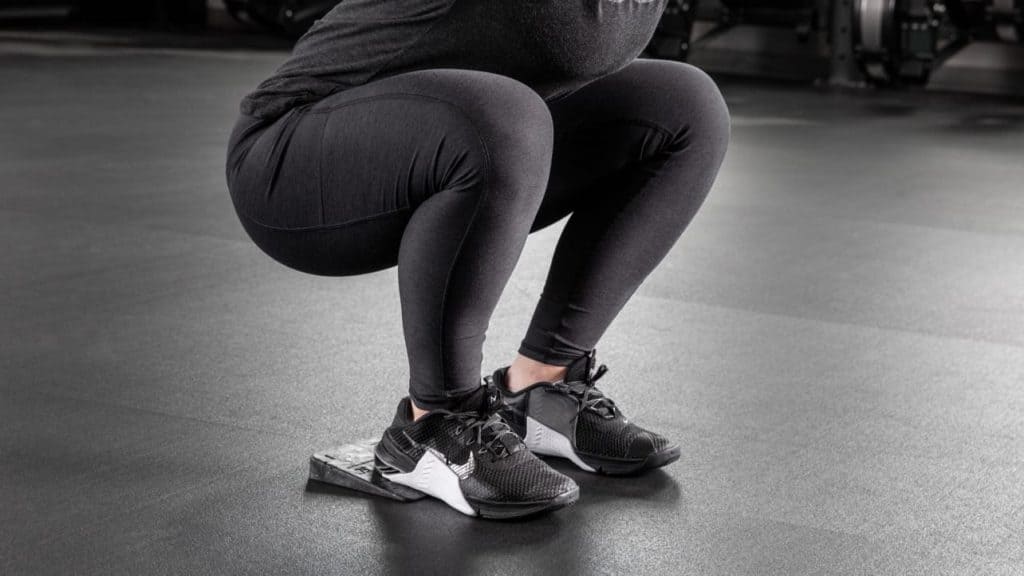 Better Ways to Squat – In Summary
That's our close-up look at Better Ways to Squat.
Squats are a powerful exercise that can help you gain strength and power in the legs, especially the calves, quadriceps, and hamstrings. Knowing the correct technique and proper form and with the help of these pieces of equipment from Rogue can help you get the most out of your squats.
Looking for more options? Check out these other great products:
Got squat rack? If not check out the Rep Fitness SR-4000 Squat Rack Product Highlight or the Power Racks and Squat Stands from Torque USA.
Get hard core squat equipment for your garage gym from Rogue.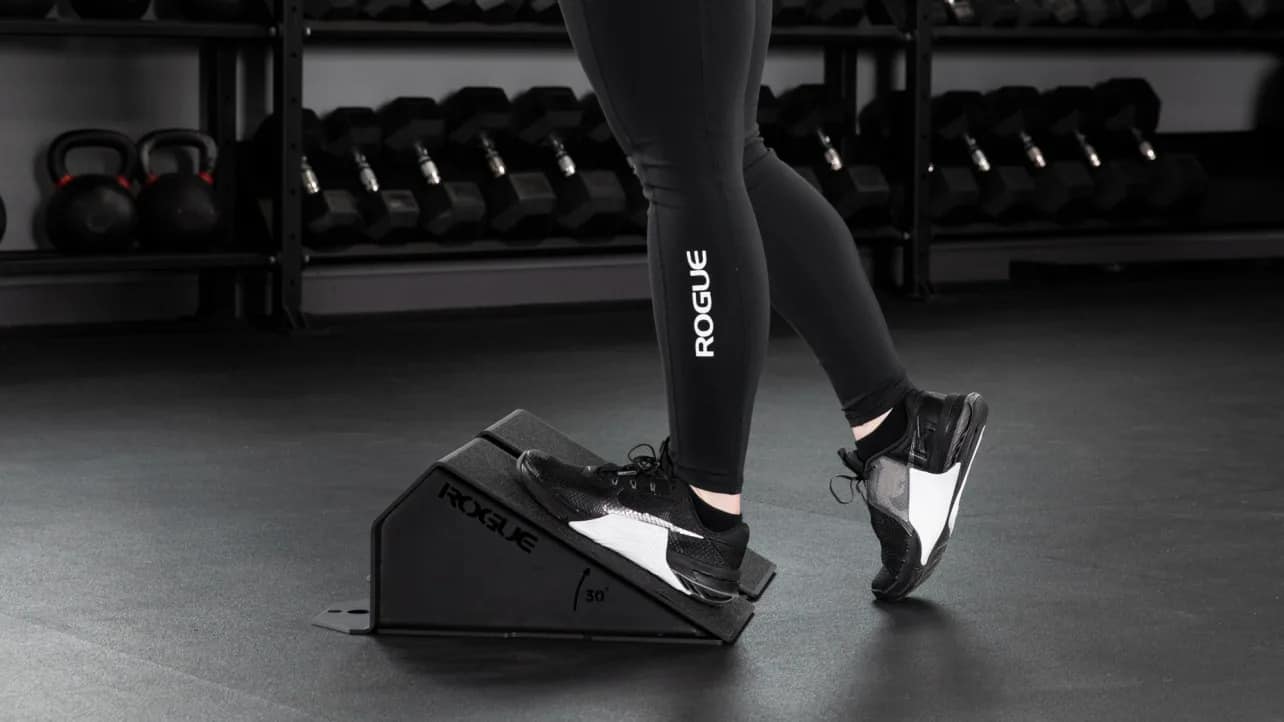 Photo Credits
Product photos on this page are property of Rogue.
This website is not affiliated or associated with CrossFit, Inc. CrossFit is a registered trademark of CrossFit, Inc.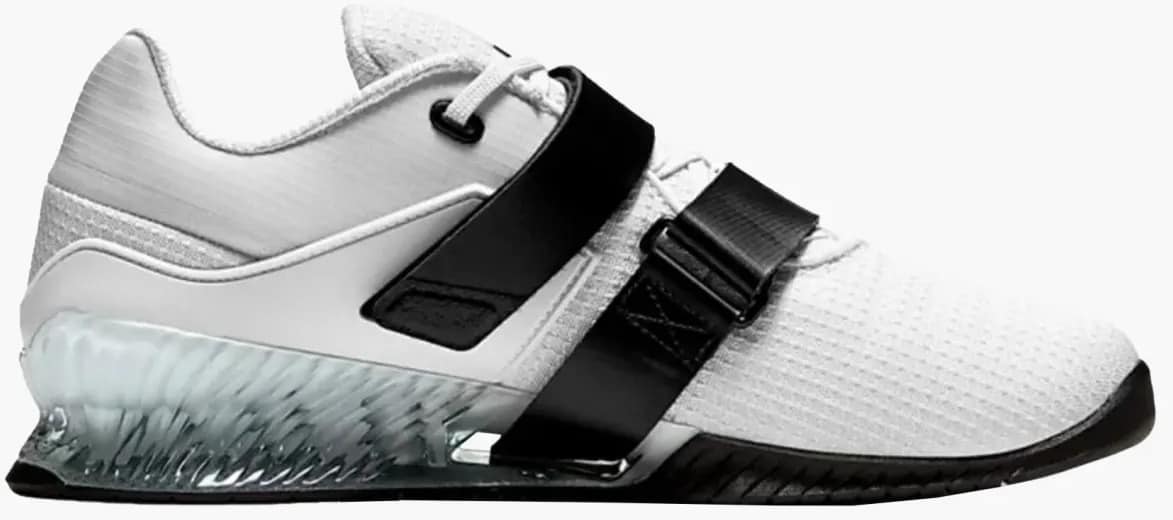 Affiliate Disclaimer
We are an affiliate of Rogue and others that sell this training gear. If you buy clothing or other training gear after clicking the links in this article, we receive a small commission at no extra cost to you. This helps us to bring you in-depth information and content on these great training products.
Tim is the founder of FitAtMidlife.com – an avid gym rat for 30+ years, he's a reviewer of many, many shoes – and founder of the Speed Bag Gathering – the world's only gathering of speed bag punching enthusiasts.  See more gym reviews at Tim's YouTube channel.