Let's review the new SR-4000 Squat Rack from Rep Fitness.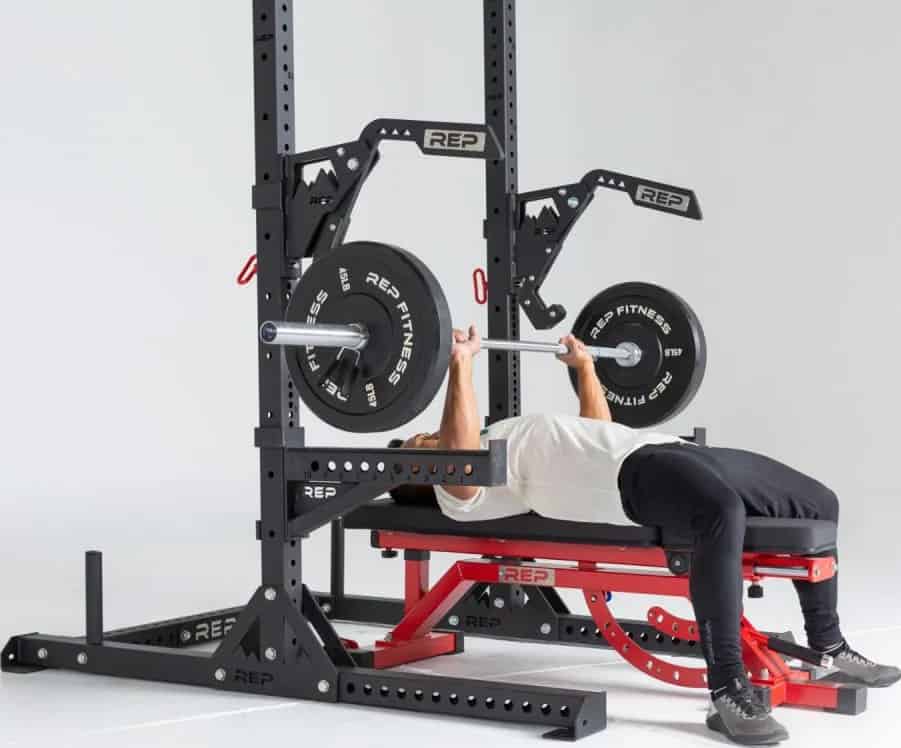 Want to get really strong? You need a squat rack or power rack.
It's really the only way to use super-heavy barbells for strength training – and heavy barbells are the best way to build strength.
The squat rack is one of the more expensive gym equipment and can sometimes be intimidating because of its size. But once you know what a squat rack is and how to use it to its full capacity, it can become one of the essential equipment in your workout. It is intended to support weight when doing squat variations.
Here are some of the models we are going to look at: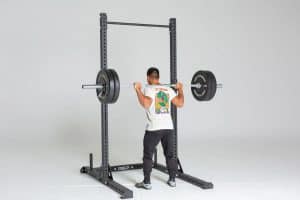 SR-4000 Squat Rack
SR-4000 Squat Rack - streamlined, yet stable. Get your squat up with this rack from Rep Fitness.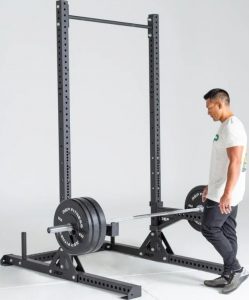 SR-4000 Squat Rack
SR-4000 Squat Rack - made with beefy 3x3" 11-gauge steel with 5/8" hardware. There are 3 different height options (83", 96", 103")- so there's a model to fit every garage.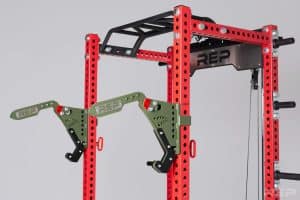 Monolift Attachment
Turn your squat rack into a monolift. This device holds the barbell for you - so there's no walking out with a crazy heavy barbell. It's safer and more productive. This item is packed with uncommon features and high-end detailing with sturdy, thick, and heavy-duty steel.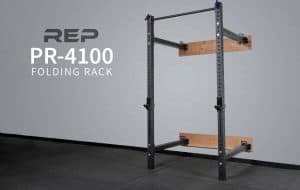 PR-4100 Folding Squat Rack (not applicable)
Got space constraints? This super-slick design folds down to take up close to zero floor space! Get strong AND keep the car in the garage with the PR-4100 Folding Squat Rack
SR-4000 Squat Rack – Overview
The squat is one exercise that has the ability to challenge most of the muscles in your body. It targets your lower body and your core muscles as well as your shoulders, arms, chest, and back. The principal objective of a squat rack is to support you in advancing your squats by adding weight. This will give you the power to get into the position without any assistance. Although the power rack is life to the dedicated weightlifter, many lifters are not properly informed on using it to its full potential when they begin lifting.
Rep improved its SR-4000 Squat Rack giving you the highest resistance with its bombproof construction and advanced adaptability with REP attachments. Uprights now come in 3×3″ 11-gauge steel with 5/8″ hardware. This Squat Rack's best feature is that it goes well with nearly all of the accessories in REP's 4000 series line up, even Rep's Monolift and ISO Arms.
Because of its extra-stable and adaptable form, this squat rack gives as much advantage as you'd anticipate from a power rack at a fraction of the cost – banded movements, pull-ups squat, bench press, and much more. It also holds Standard PR-4000 J-cups and a 1.25″ pull-up bar, has 5/8″ holes on the uprights, 5/8″ holes at the rear of the base, and 1″ holes on the sides of the base. There are three height options to suit your needs (83″, 96″, 103″) and a sturdy 3×3″ 11ga steel.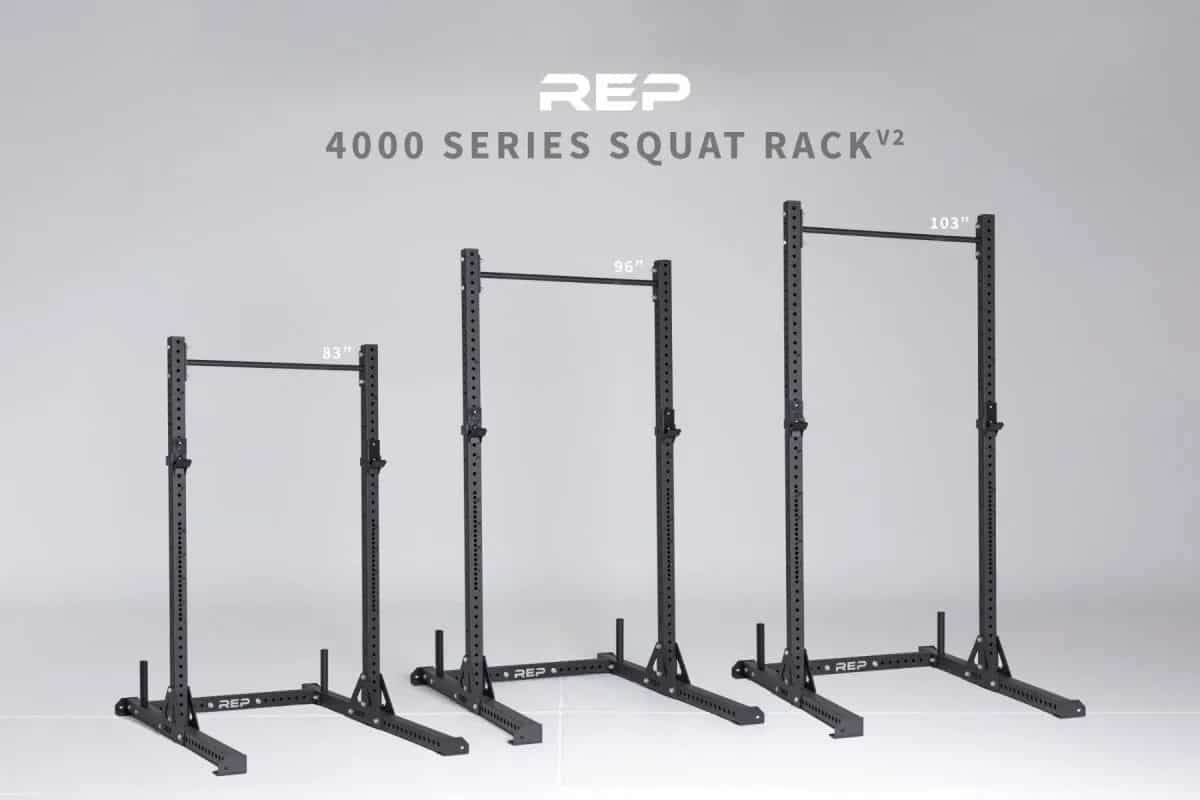 Monolift Squat Rack Accessories from Rep Fitness
Want to go heavy on the barbell squat or bench press?
You need a monolift. This is a staple of powerlifting training. There's no need to walk out of the rack, because the monolift holds the bar in the right position.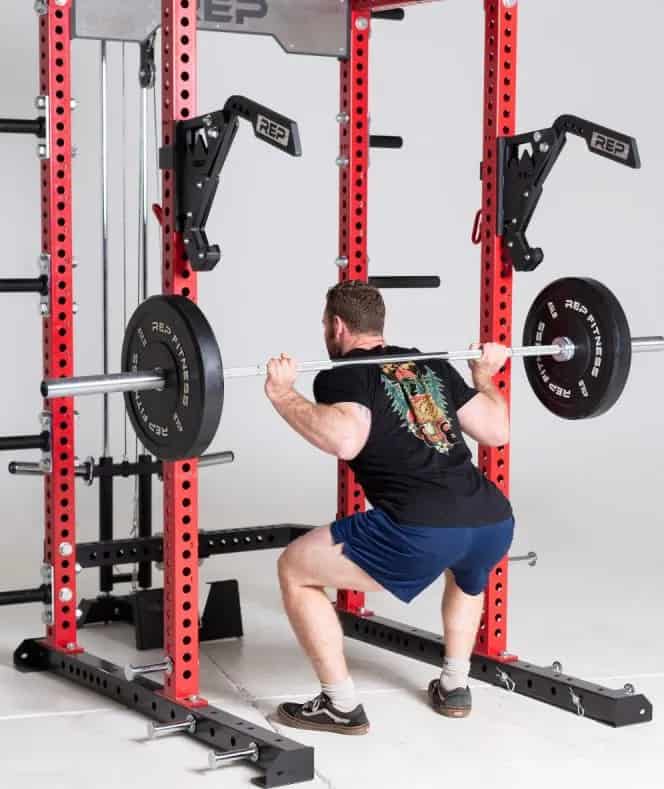 Lift more safely, and save your energy for deep squats. Nobody wants to be the champion of walking with a heavily loaded barbell on their shoulders.
Want to find out more? Check out our Monolift Attachment article.
SR-4000 Squat Rack Overview – In Summary
That's our overview of the SR-4000 Squat Rack from Rep Fitness.
Having a squat rack is particularly essential for being able to train cautiously. It enables you to get a loaded bar carefully onto your shoulders, and it also prevents the bar from slipping on you. Rep SR-4000 Squat Rack can execute anything with its long, flat-footed base as it eases the need to bolt the rack down. Training with Rep SR-4000 Squat Rack can benefit from various types of exercise that can help you grow stronger.
If you are floorspace constrained, be sure to check out the folding power rack review.
Want more options? Check out our review of Rep Fitness Power Racks. Power racks (with a 4 post design) tend to support more weight – and more accessories.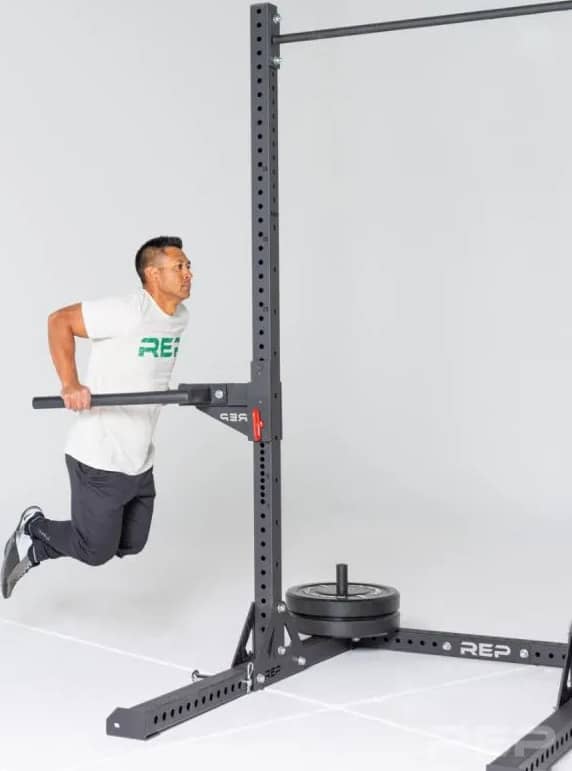 Photo Credits
Some product photos on this page are property of Rep Fitness.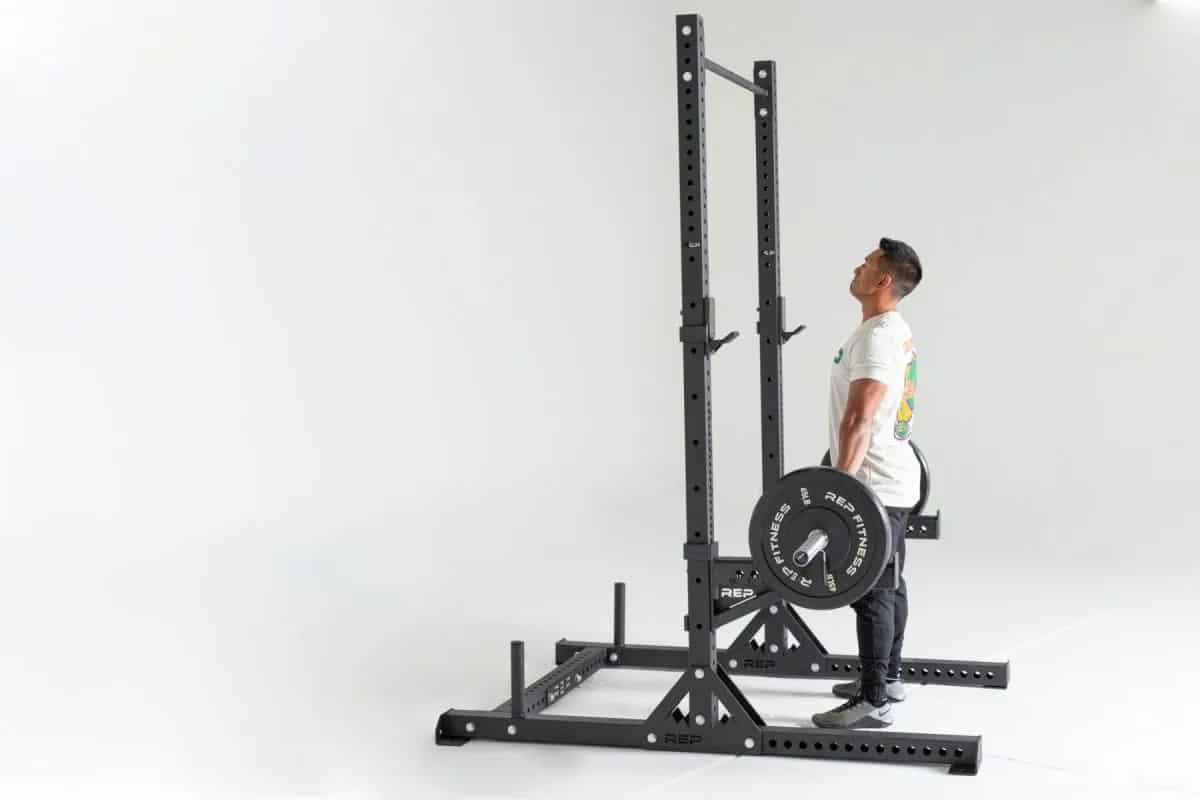 Affiliate Disclaimer
We are an affiliate of Rep Fitness and others that sell this training gear. If you buy gym equipment or other training gear after clicking the links in this article, we receive a small commission at no extra cost to you. This helps us to bring you in-depth information and content on these great training products.