Let's review the new Monolift Attachment from Rep Fitness.
Doing serious powerlifting? Then you might want a monolift. This brilliant attachment transforms your freestanding power rack into a monolift device.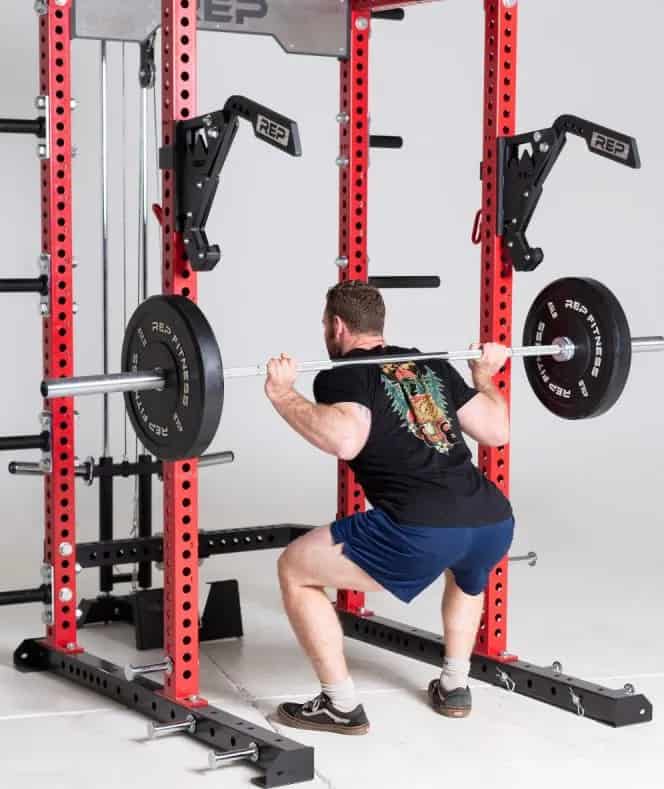 Why a monolift? This device holds the heavily loaded barbell for you – which means you don't have to walk the weight out of the rack. This makes the lift safer, and you save some energy for more productive training.
Is a monolift for your home or garage gym an extravagance? Not at these prices…
Here's some of the styles we are going to look at:
Monolift Attachment – Overview
Rep Fitness created these Monolift arms to swing easily and clear instantly so that you can ensure you can begin lifting right when you've set your weights. This Attachment is packed with uncommon features and high-end detailing with sturdy, thick, and heavy-duty steel.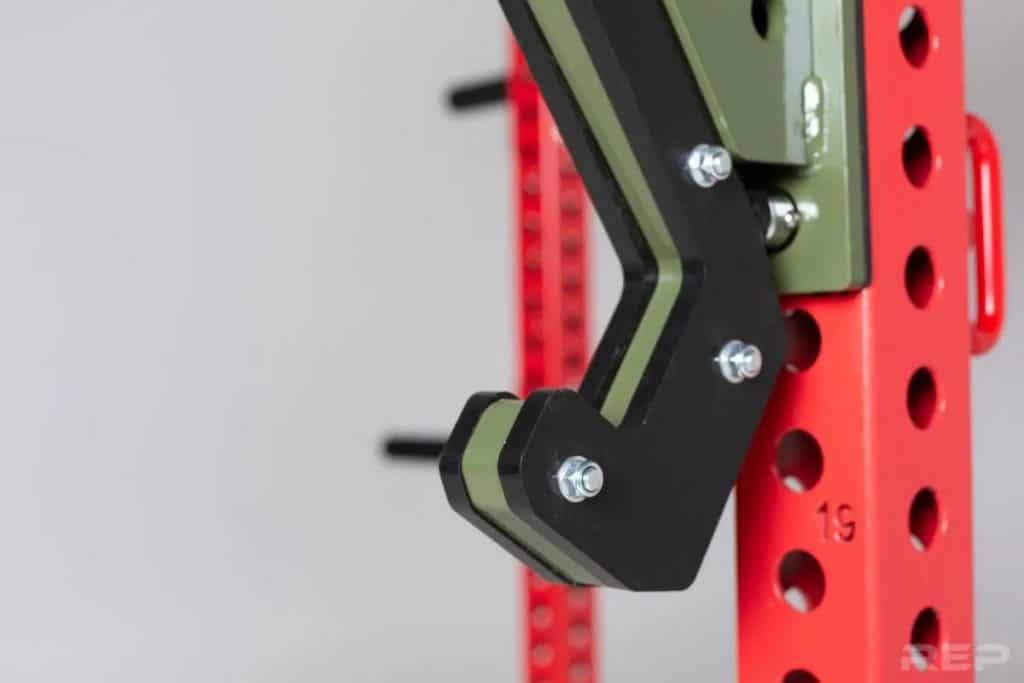 You'll need a rack to attach these too. The Monolift works with power racks like the PR-4000 and PR-5000.
Its new composition allows the Monolift Arms to sit neatly inside themselves upon retraction. This grants the lifter more consent to execute their lift without the Monolift Arms' interruption in direct view. You can focus on your lift with this feature, and along with extra heavy handles, it allows the Rep Monolift to clear out of the way swiftly and cleanly.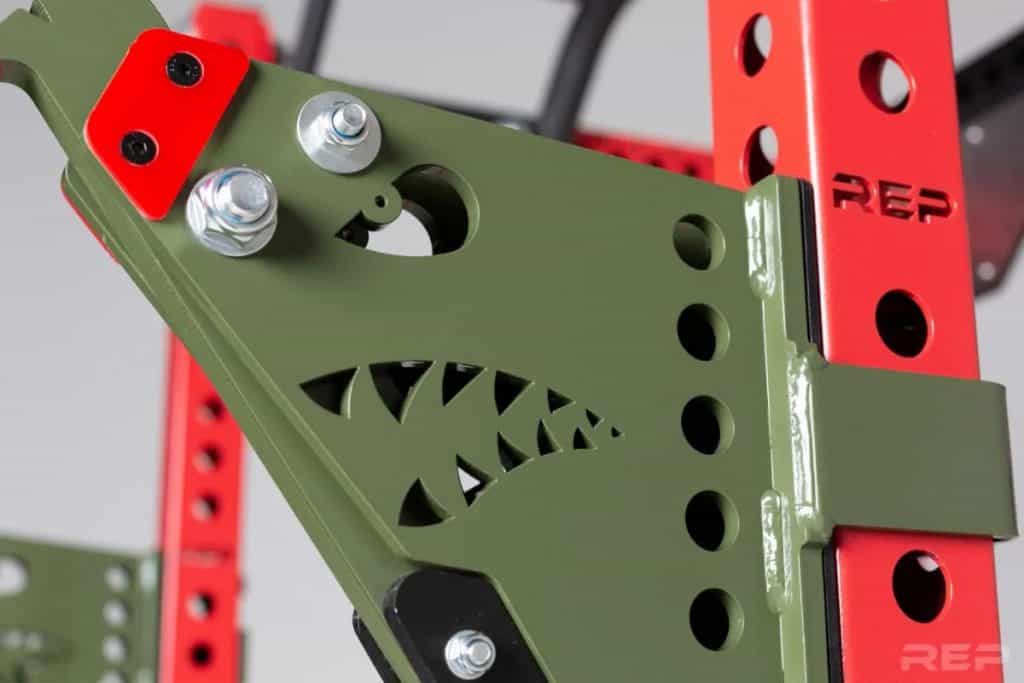 Rep Fitness formed the top of the REP Monolift lever arms thicker than the conventional monolift so you can control the handle for movements like hip thrusts. This monolift is sturdy and is made of thick, heavy-duty steel to accommodate your every workout's demands, especially lifting.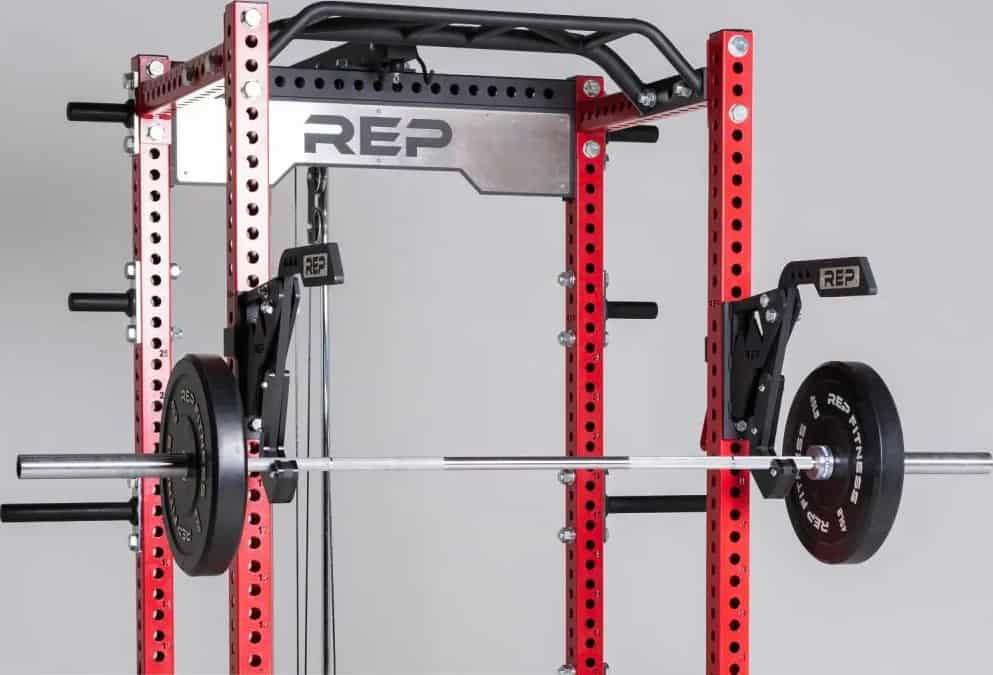 Originally intended just for heavy squats – you can use these for heavy bench press too!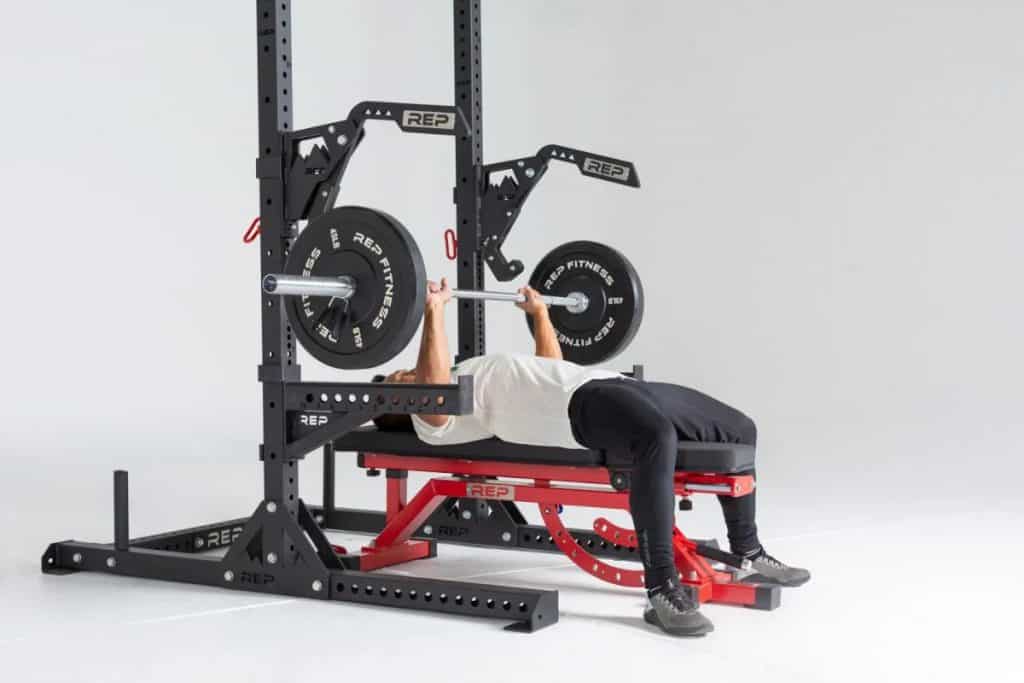 Shown above is the excellent SR-4000 Squat Rack with the Monolift attachment. That's also showing a Rep Fitness AB-5000 Adjustable FID bench – another outstanding piece of home gym equipment.
Monolift Attachment Overview – In Summary
That's our overview of the Monolift Attachment from Rep Fitness.
Training heavy at home? The monolift can make your training more productive – and safer.
Best of all at this price, and quality, there's really no excuse.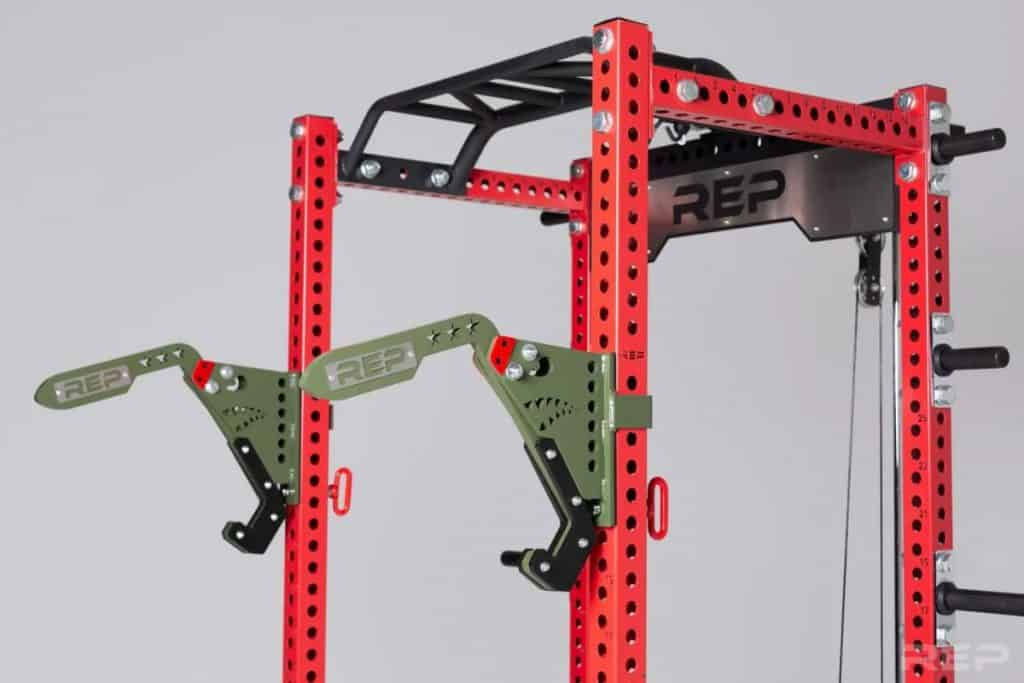 Photo Credits
Some product photos on this page are property of Rep Fitness.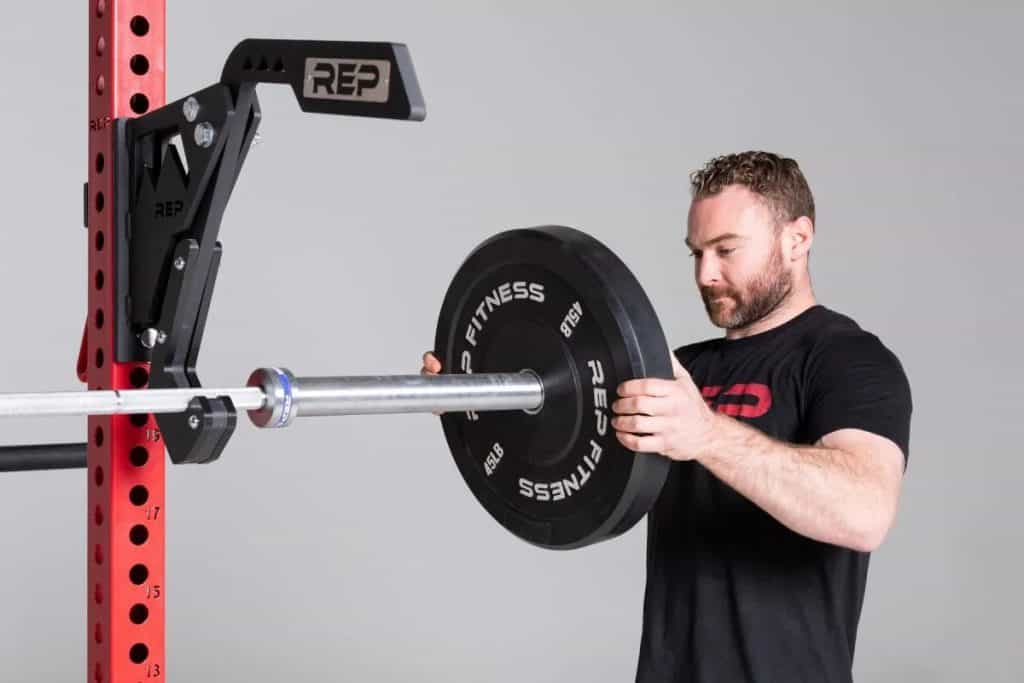 Affiliate Disclaimer
We are an affiliate of Rep Fitness and others that sell this training gear. If you buy gym equipment or other training gear after clicking the links in this article, we receive a small commission at no extra cost to you. This helps us to bring you in-depth information and content on these great training products.