Let's review the new ISO Arms from Rep Fitness.
The ISO stands for isolateral.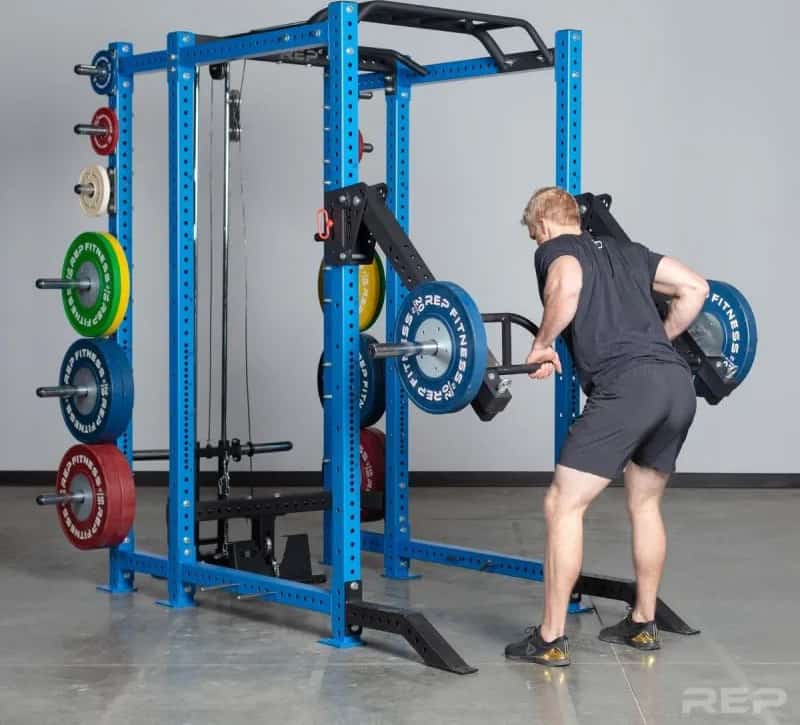 ISO Arms give you more exercise options for your home gym or garage gym. It turns your power rack into a versatile strength training machine.
Perhaps even better, these enable isolateral training – you can train each side of your body independently.
That means you can bring up a lagging body part – and avoid training your strong side too much.
Here are some of the options we are going to look at:
ISO Arms – Overview
What's the Rep Fitness ISO Arm? It's a set of two levers you can attach to your power rack. Each moves independently through 180 degrees of motion – and has a weight pin and a multi-grip handle.
You can see the basic features of the ISO Arm from these photos – first let's look at how it attaches to the rack.
These attach to the rack using a secure system.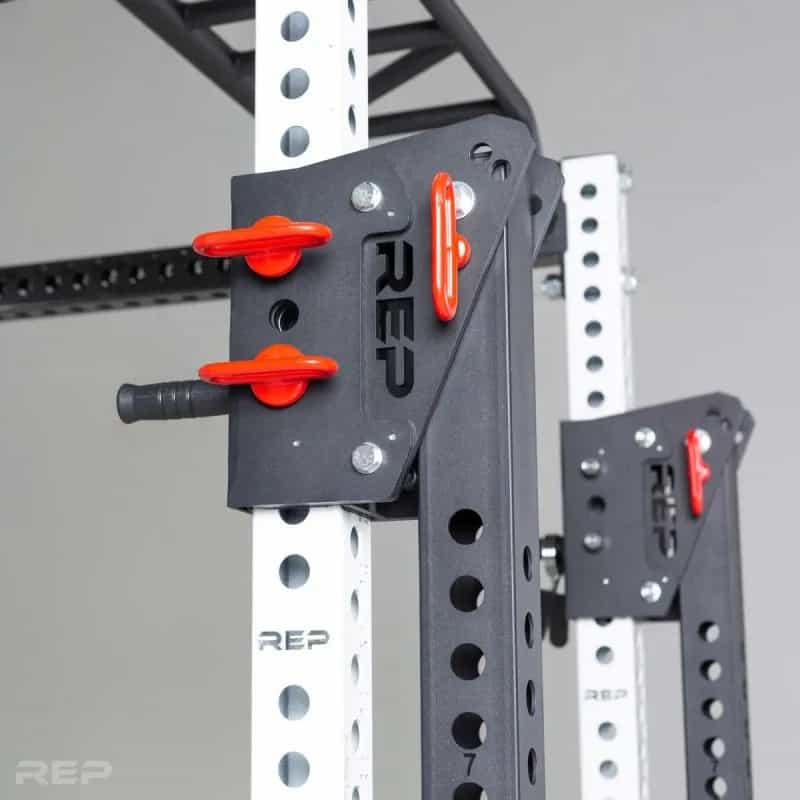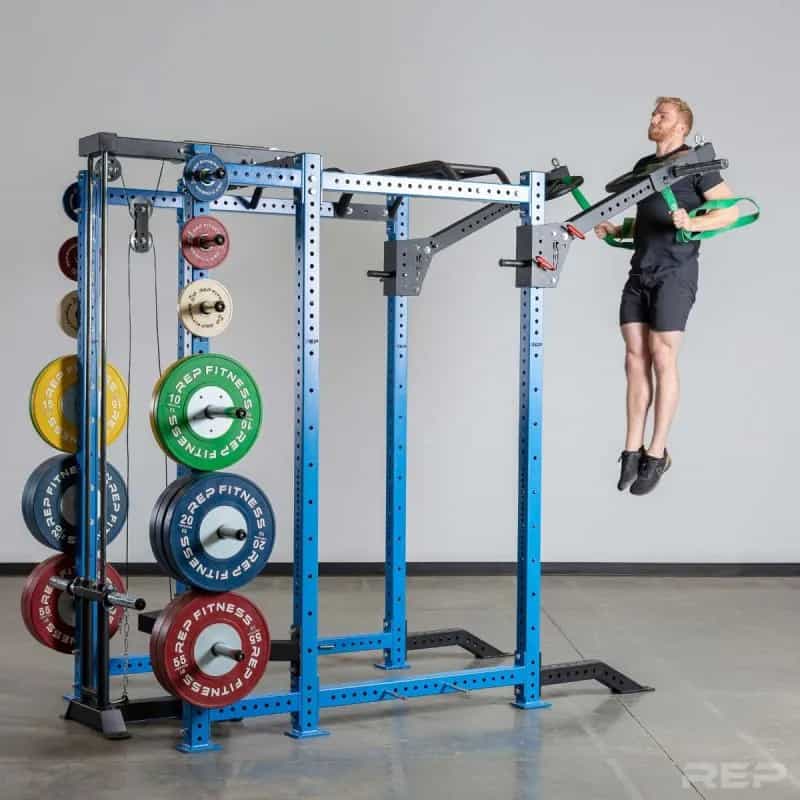 These are height adjustable, so you can perform exercises like rows but also overhead exercises like the iso-press.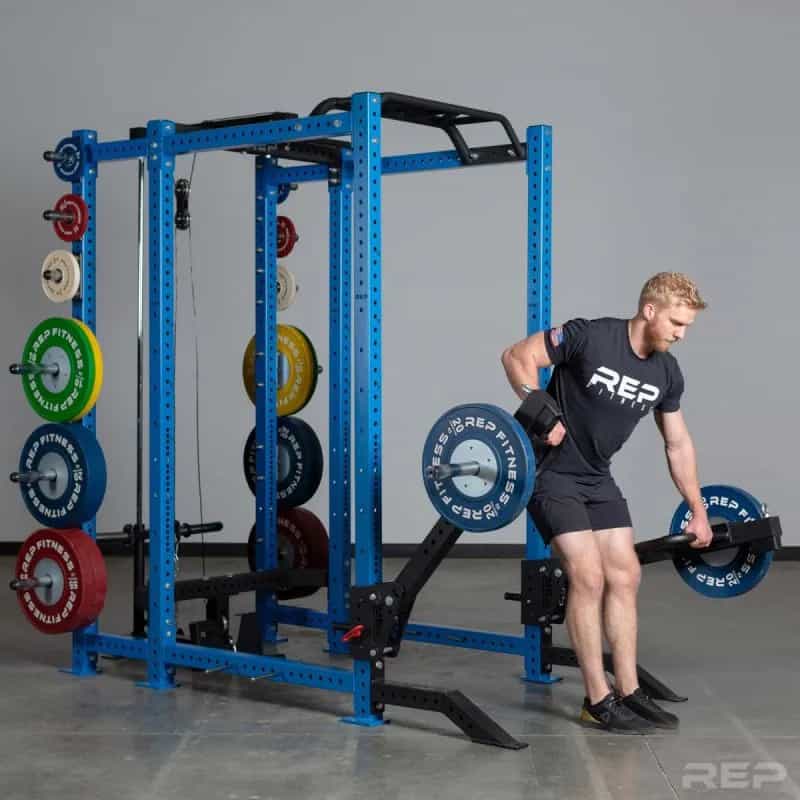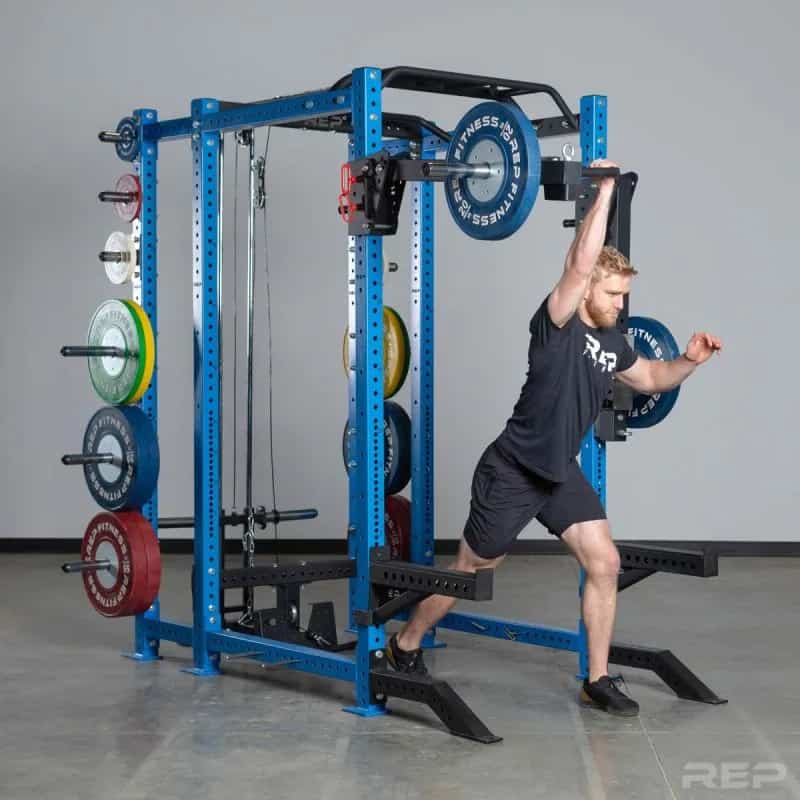 Notice that you can even PUSH on the handles.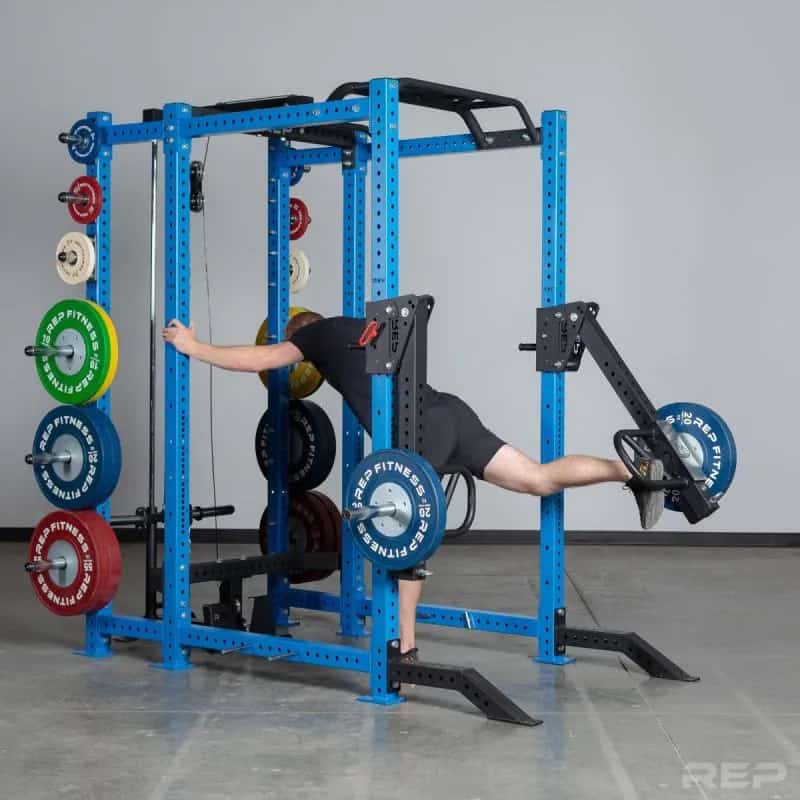 Therefore many exercises are possible including belt squats, shoulder and chest presses, hip/glute thrusts (provided you use a leg roller attachment), monolift bench press, twist and press movements, dips, L-sits, pull-ups, banded jumps, and more.
By the way, these ISO arms are compatible with the PR-4000 and PR-5000 power racks. Want to find out more about those? Check out our Rep Fitness Power Racks article.
It is recommended that you have your rack bolted to the floor, or use feet extensions – as shown in most of these photos.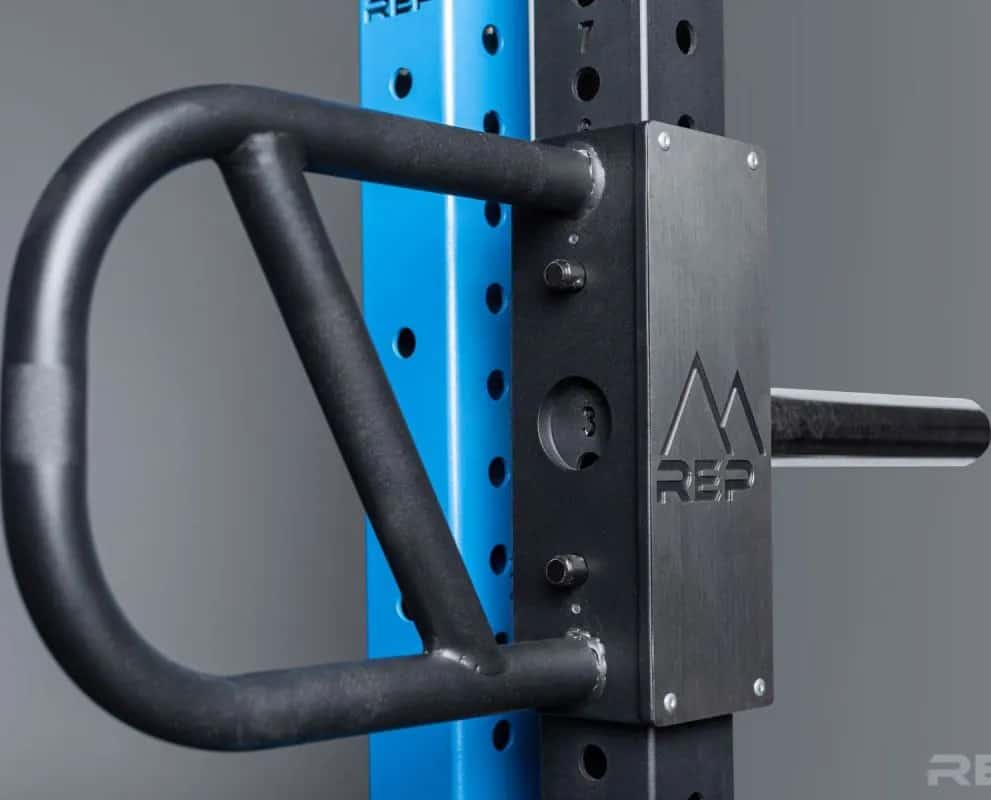 Another key feature of ISO arms is the built-in eye bolt, which is a great idea. It is perfect to use for belt squats, or when fastened to a chain, you can execute rows with a D-handle.
Here are other main features of ISO arms: – Plastic lining to protect powder coating on your uprights – Two high point secure lock-in positions for extra versatility – Removable and easily adjustable knurled handled – Stainless steel accents – Fit up to seven 45lb iron plates on each arm (which should be PLENTY for the average strength trainee)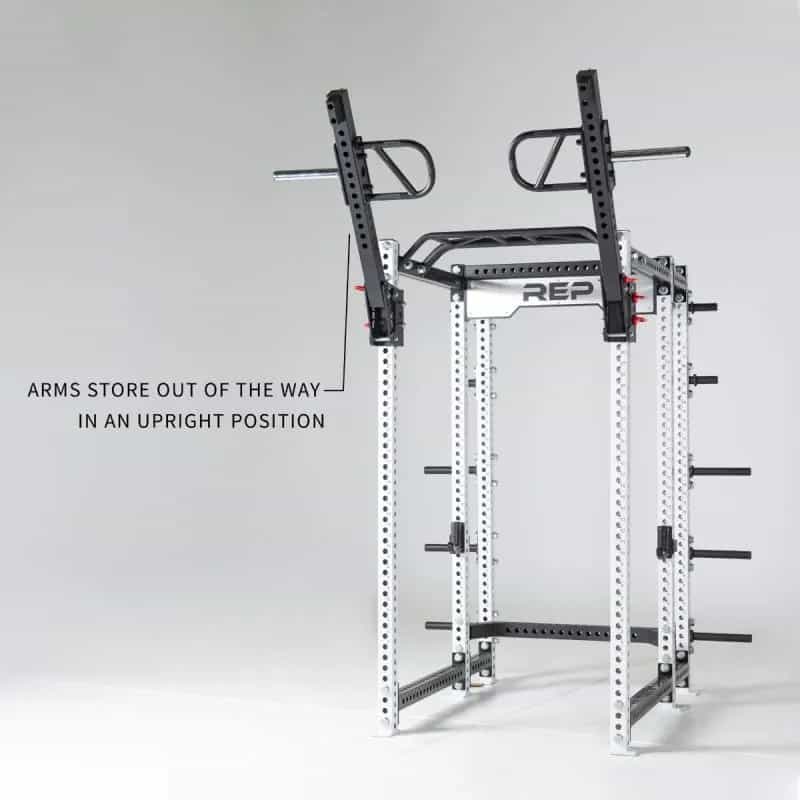 ISO Arms Review – In Summary
That's our review of the ISO Arms from Rep Fitness.
If you've invested in a power rack, why not give yourself even more workout options?
ISO arms can certainly assist you in doing various exercises, particularly if you are looking for new ways to train within a limited space.
This is a good investment any strength trainee can make, especially if you don't want to go through the hassle of driving to the gym, waiting for equipment, not having enough time, etc.
Looking for more isolateral training options? You might want a functional trainer or cable machine.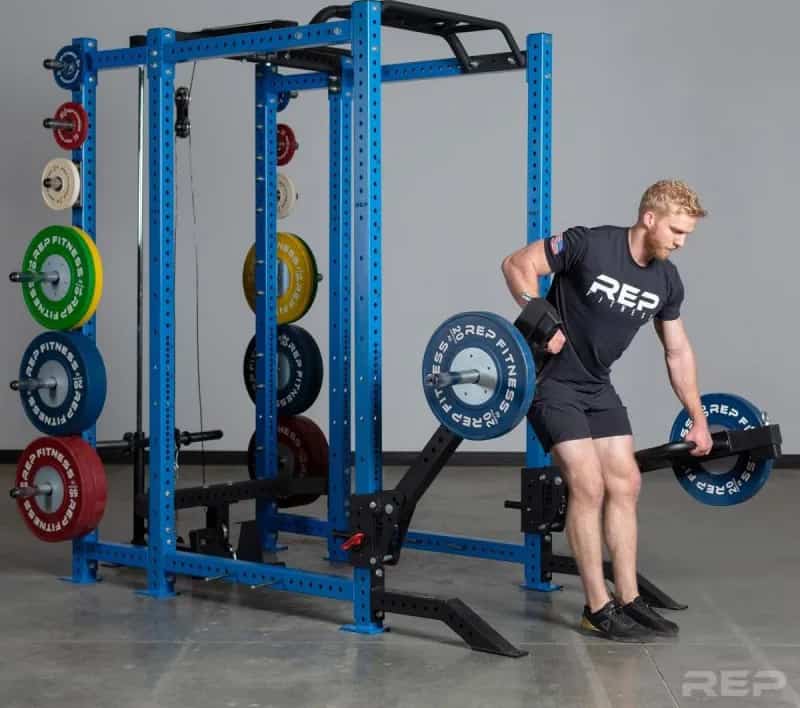 Photo Credits
Some product photos on this page are property of Rep Fitness.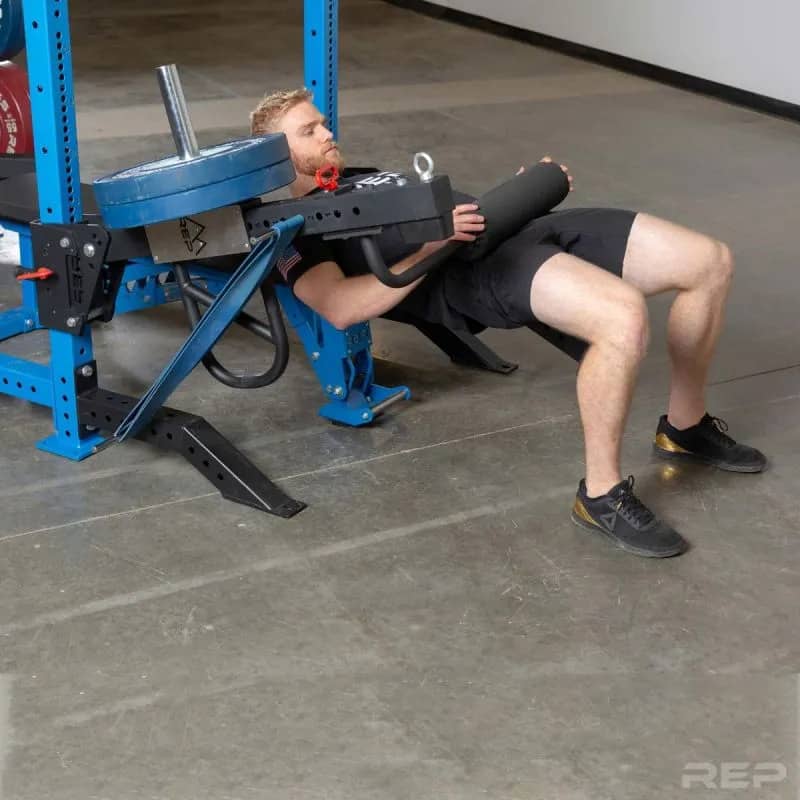 Affiliate Disclaimer
We are an affiliate of Rep Fitness and others that sell this training gear. If you buy gym equipment or other training gear after clicking the links in this article, we receive a small commission at no extra cost to you. This helps us to bring you in-depth information and content on these great training products.