Let's review the new GORUCK Tribe workout program from GORUCK.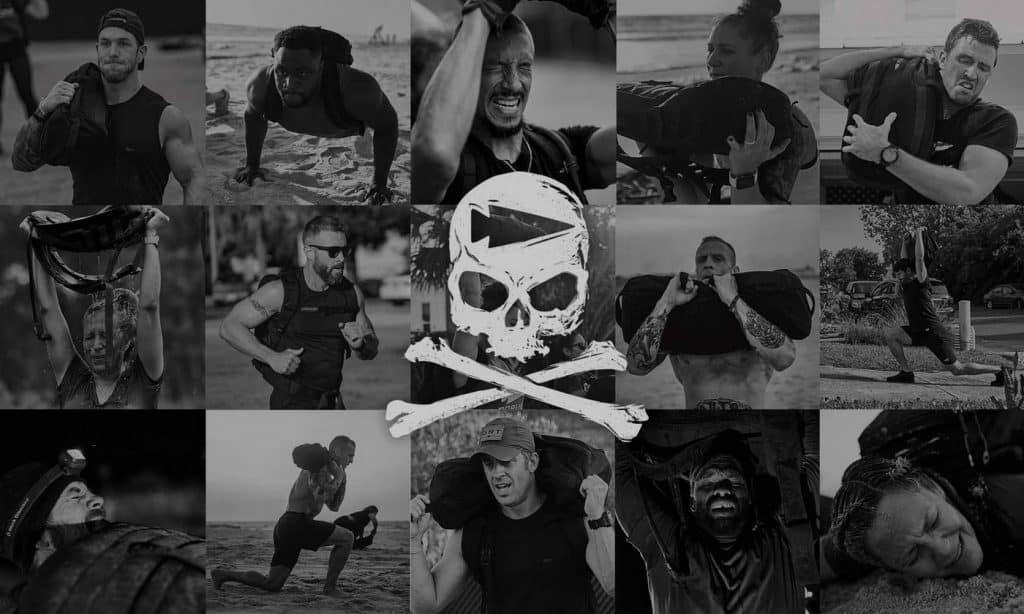 Choosing the harder path is what GORUCK Tribe is committed to take. Tribe formally launches in January 2021, with the theme of the year, "Seek Pain". Full cycles are four years in duration. By subscribing, you will receive a new patch each month – attainable only if you read the book, do the workout, and the ruck mileage.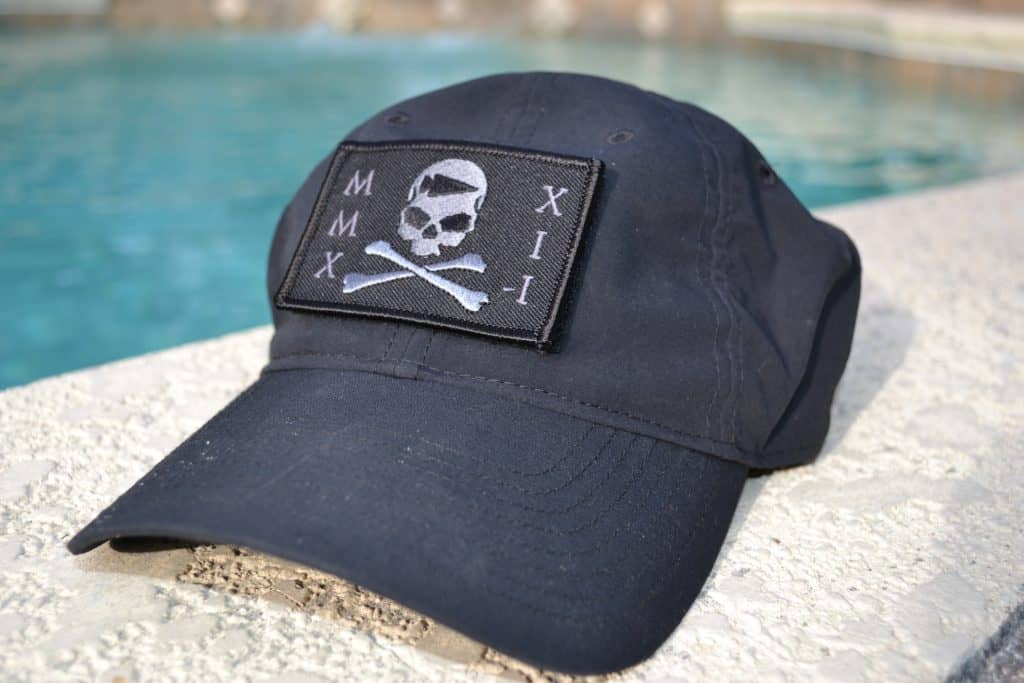 Where do you sign up? Direct at GORUCK of course:
GORUCK Tribe – Overview
Pain is inevitable, and when we overcome painful situations, we appreciate life even more, and we discover the strength we never thought we have.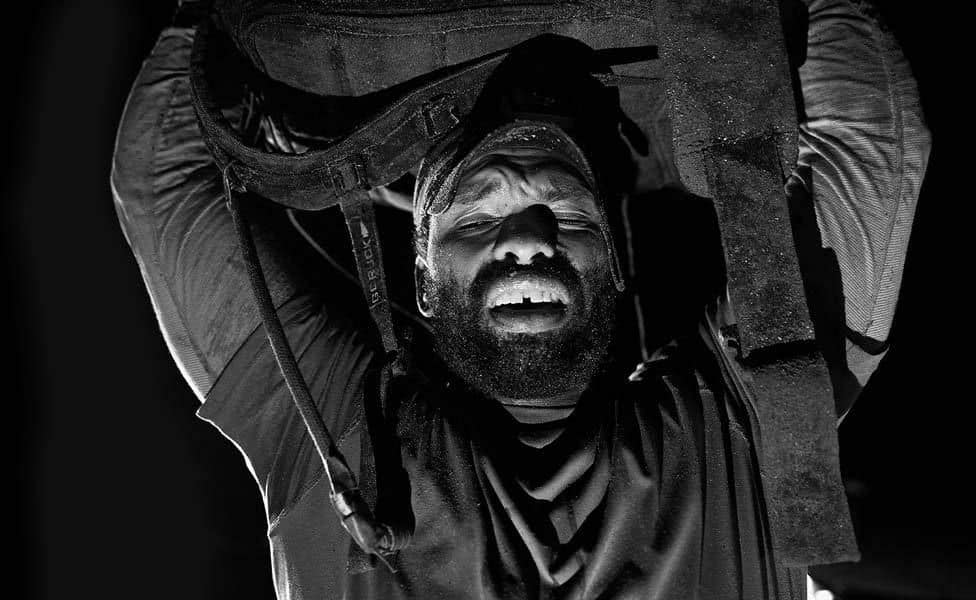 GORUCK Tribe is into seeking that strength hidden within us. The GORUCK Challenge started in 2010, and Goruck has ever since been synonymous with the harder path.
This harder path is not meant to be traveled alone as this is a real community of people encouraging each other a little bit harder.
You know, like a tribe.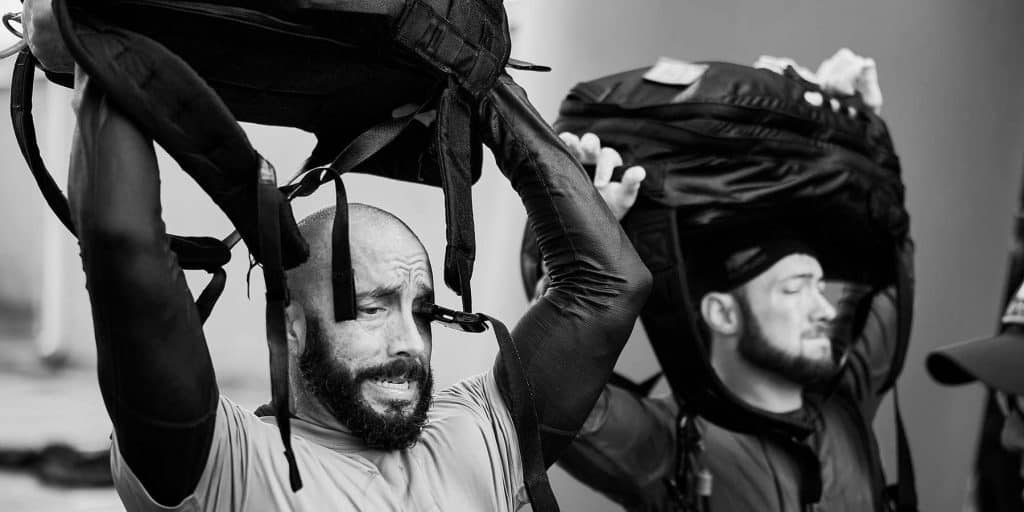 The book selection (required reading) for the first month explains that concept in greater depth.
Each month has a theme and for January 2021, it is PAIN.
To earn a patch every month, each participant is expected to have:
A workout to be completed during the month. It's not an impossible workout, but it's pretty tough.
A Cadre led-discussion on the book of the month (The first month covers Sebastian Junger's Tribe)
HQ & Cadre Check-ins on the month's themes with how they relate to everyone's lives.
Option to buy a tee shirt

"We can ignore even pleasure. But pain insists upon being attended to. God whispers to us in our pleasures, speaks in our conscience, but shouts in our pains: it is His megaphone to rouse a deaf world." – C.S. Lewis

The first month's reading selection is Tribe by Sebastian Junger. It's an easy read at about less than 100 pages – and has some interesting tales within it.

GORUCK Tribe calendar 2021-crop

Equipment needed? Seems like just a rucksack and your baseline weight is all it's gonna take. You can use a sandbag for some of the first month's WOD, but you could sub in a rucksack with weight.

That's the Rucker 3 on the right – with the reflective panel and blue MOLLE. It's a 20L ruck (the only version available at launch.) The other bag is a 25L Rucker 2.

GORUCK ruck plates lets you get the weight you need in a compact shape. And it's not like having a ton of crap making a lot of noise (or moving) in your backpack (oops, I mean rucksack).

GORUCK Tribe – January 2021 – "Seek Pain"

For January, here are the details:

Workout: Miller Hero WOD (It's a 3 mile ruck, 12 rounds of PT, then another 3 mile ruck)

Rucking: 1 mile/day. 5-mile penalty ruck per day missed. Use your baseline weight.

Book: Tribe, by Sebastian Junger (There's probably an audio version for those that don't care to read.)

Additional Tasking: Reach out to and connect with one person you haven't been in contact with for too long. Ruck with them, side by side, or virtually (phone call) while rucking.

Have we started it? Of course, you better get on the ball too – that 5-mile penalty ruck is gonna add up quick…

Robbie Miller Hero WOD

The Robbie Miller Hero WOD was the required workout for January 2021.

It's as follows:

3 Mile Ruck

12 Rounds: – 6 x Sandbag/Ruck Rows – 6 x Burpee Squats (Full Burpee with Jump followed by Squat) – 6 x 4 Ct Mountain Climbers – 6 x Rucksack Getups

3 Mile Ruck

I finished in 2 hours, 58 minutes. I'm age 48, 190 lbs body weight, and used a 37 lb rucksack.

This burned 922 calories, according to my WHOOP strap.

Overall, this was a fun workout.

And so far, this has been a good program for me.

Previously I've done the GORUCK SRT program – but honestly, I'd call that high volume, high intensity.

Tribe is fitting better with my needs and recovery constraints.

GORUCK Tribe Versus GORUCK Sandbag & Ruck Training Program

How does this compare and contrast to GORUCK's SRT program?

We reviewed that in depth – think of SRT as being a tough WOD 5-6 days per week.

(And some of them are REALLY tough – but they can be scaled of course.

GORUCK Sandbag & Ruck Training Program – think of this one as more of a "Daily WOD" kind of workout – without much ruck mileage.

Tribe has more of a ruck mileage focus.

There's still a tough WOD – but seems like you only have to go through that once a month (minus any prep you have to do to survive that one attempt.)

The daily ruck mileage in Tribe is (so far) only 1 mile per day – so most should be able to fit it into their regular schedule.

There's a lot of fitness improvements that can be had with this simple equipment … no matter whether you are doing the Tribe program, or SRT.

The SRT program doesn't require any book reading.

Think of Tribe as building your brain and your spirit as well as your body.

SRT won't earn you a patch every month either.

SRT is a high-volume (6 workouts a week), high-intensity workout program.

Tribe is much lower-intensity, and the time commitment is lower. Generally, I can ruck that 1 mile per day much quicker than I was able to do most SRT workouts – although those vary in length.

GORUCK Tribe Cadre

To those of you who choose the harder path, GORUCK Tribe brings organization and inspiration. Tribe is a way of life, and the Cadre and community are your accountability partners. They all have experience in Special Operations or Intelligence, and they are all here to labor with you:

Jason Mccarthy – Founder of GORUCK, 10th Special Forces Group. The Originals.

Emily Mccarthy – Co-founder of GORUCK. CIA Case Officer. More of a poet than a warrior.

Richard Rice – 5th Special Forces Group, MACV-SOG, Delta Force, and other Special Mission Units from Vietnam to Mogadishu. Oppressors Beware.

Dan Skidmore – Air Force Combat Controller. Director of GORUCK Training, SRT (Sandbag & Ruck Training). First There.

Roger Sparks – Force Recon Marine, Air Force PJ, Silver Star Recipient, Tattoo artist in Eagle River, Alaska. Swift, Silent, Deadly.

Monster – President of GORUCK. Always working for you, GORUCK Nation. Keeps everyone in line, including Jason.

GORUCK Tribe Review – In Summary

That's our review of the GORUCK Tribe from GORUCK.

To seek pain is a choice to seek strength, courage, and purpose. GORUCK Tribe is here to accompany you should you choose the harder path.

Those who complete all 12 months in a calendar year will receive a special patch for that year. Those who will stand strong and will complete the full four-year cycle will earn a limited edition piece of gear and patch that will never be for sale.

Photo Credits

Some product photos on this page are property of GORUCK.

Affiliate Disclaimer

We are an affiliate of GORUCK and others that sell this training gear. If you buy clothing or other training gear after clicking the links in this article, we receive a small commission at no extra cost to you. This helps us to bring you in-depth information and content on these great training products.

Rucking – it's walking with a loaded backpack. It's a great, low-impact workout.