The GORUCK Rucker is about to get tougher – let's review the new Rucker 4 from GORUCK.
This is the 4th generation of GORUCK's Rucker backpack. The "Rucker" is made specifically for fitness training purposes.
We're going to focus on these features, and what is new and improved from the last version (the Rucker 3).
The Rucker is the ultimate backpack as a fitness tool – and is a far better choice than the GR1 or Bullet for this purpose. And now it gets even better with this 4th version.
Why? That's what we'll explain in this review.
In this review of the Rucker 4 we'll take a close up look at Rucker 4 Versus Rucker 3.
Let's find out what is new in the Rucker 4.0.
GORUCK Rucker 4 – Our Review
We took this thing out into the woods (swamp, really) for a quick test-drive.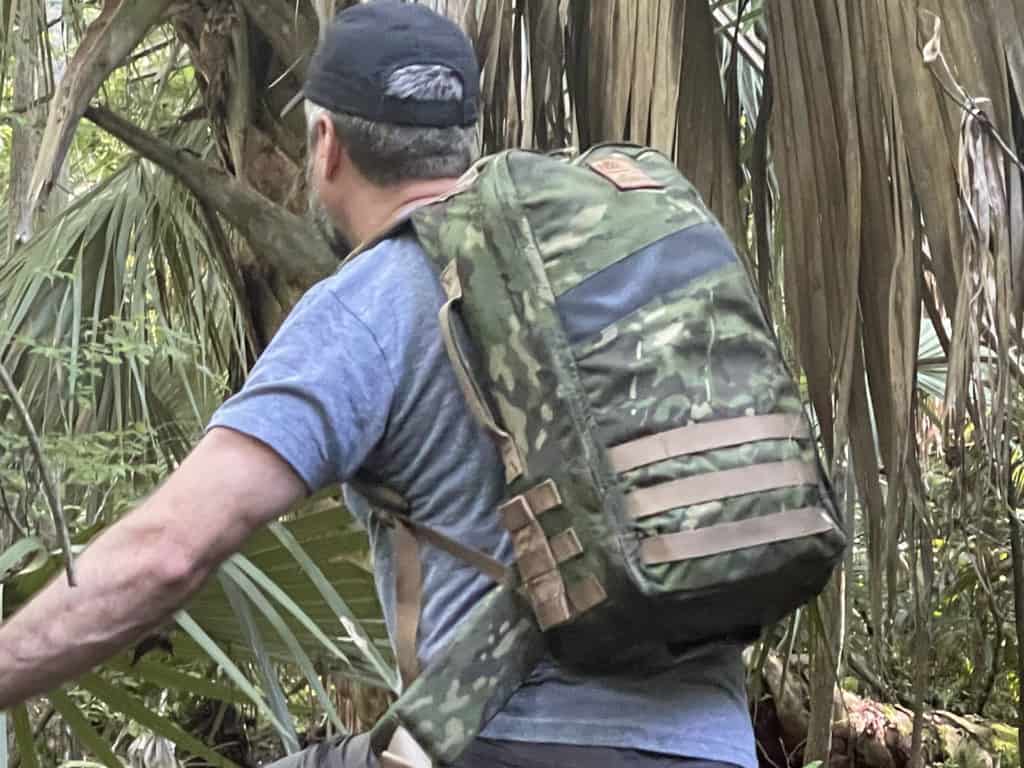 The various zippers on the Rucker 3 (and Rucker 2) were absolutely weak points.
You had to be very careful (even when VERY fatigued) to how you dropped the bag. If a big, heavy ruck plate inside was between the ground and one of the multitude of zippers – that zipper was going to be TOAST.
( I have multiple Ruckers with busted zippers to prove the point).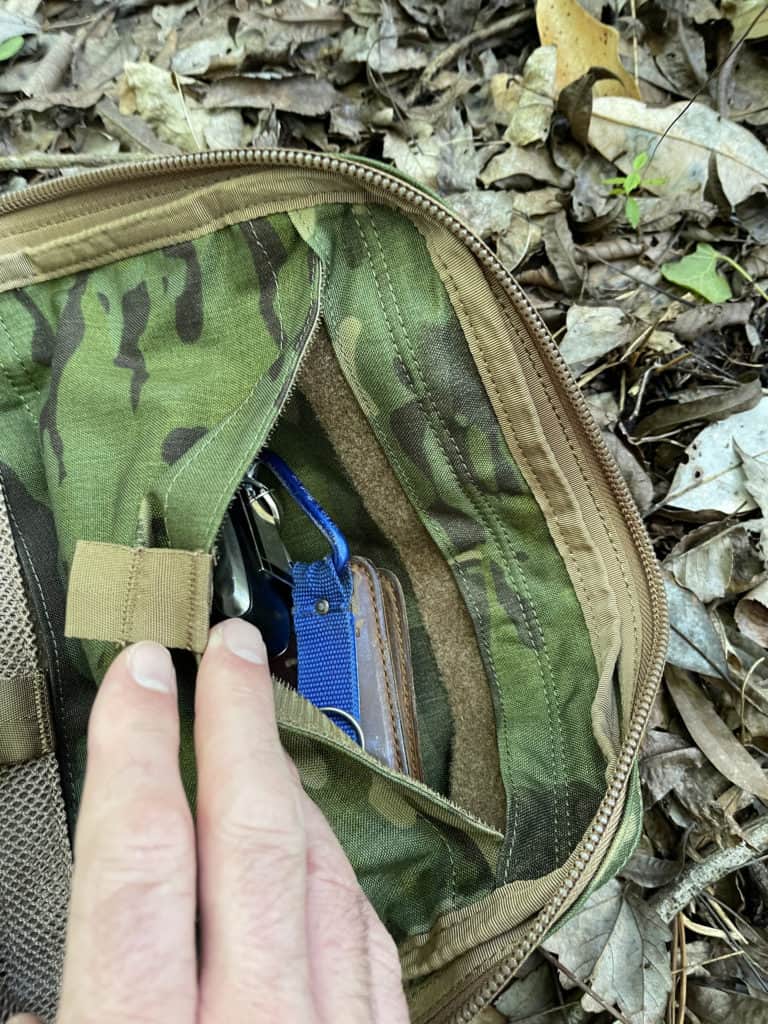 Now with only a single zipper (the main one) that weakness is gone. I've never busted the main zipper on any Rucker.
They've also added more padding for bear crawls – to keep the plate / weight from smacking you in the back of the head.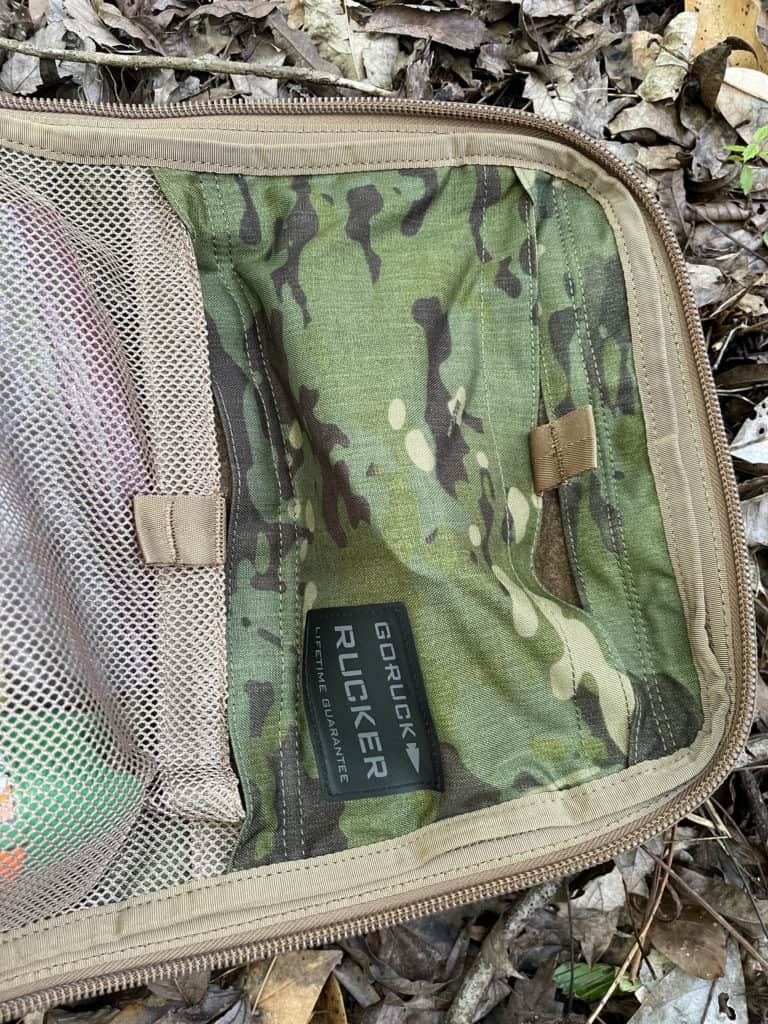 They've added two additional D-rings inside too – so that's a nice touch.
Without the interior zippers – what do we do? We have hook and loop (velcro). It works. It's very secure – but noisy.
My only real complaint – I think ditching the slash pocket was a mistake.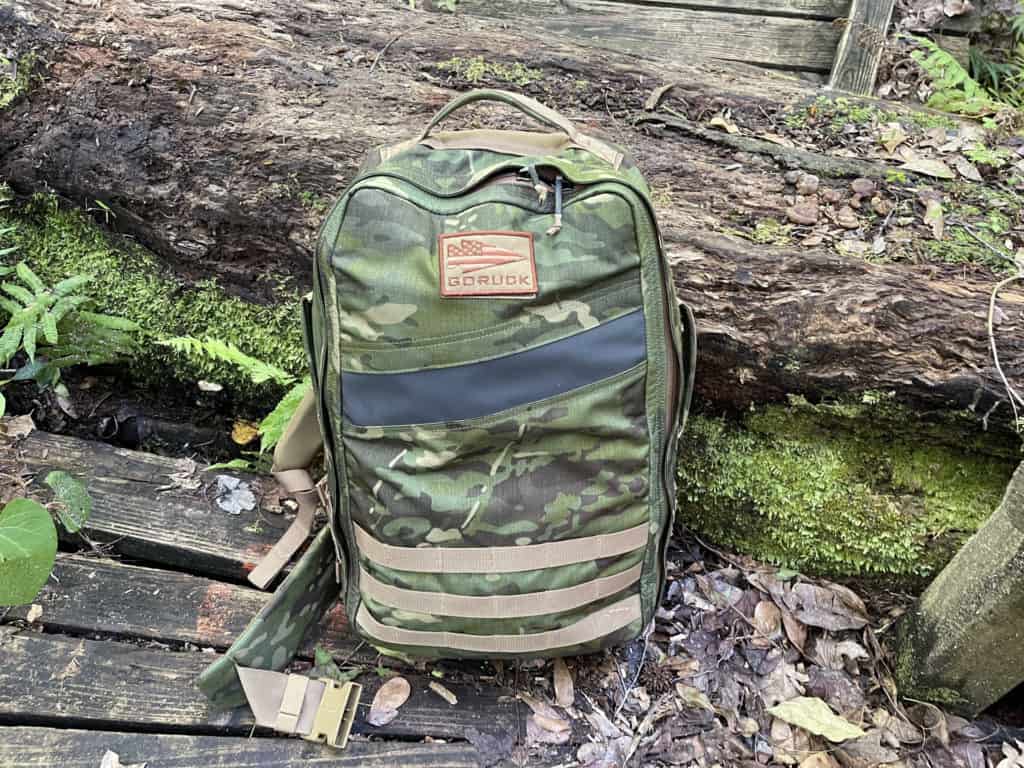 That pocket was easy to access – so you could stash anything you needed frequently.
And now it's gone.
Couldn't they have used the Velcro method for that one too? I would think Yes. But I also suspect they are trying to keep the Rucker in the affordable price range. With the extra work needed for the other bits – having the slash pocket might've been a NO GO.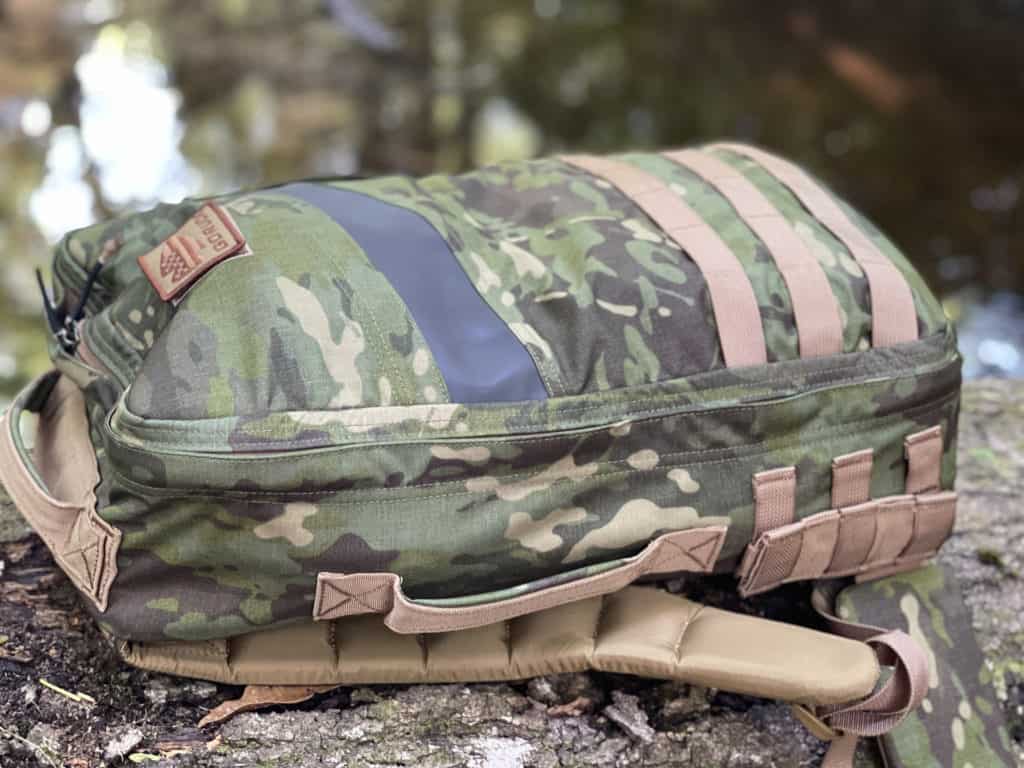 This is all speculation – I have no idea.
The Tropic MultiCam is sweet – and appears to be legit MultiCam (A trademark of Crye Precision). It's not knockoff MultiCam like you might find on cheap products.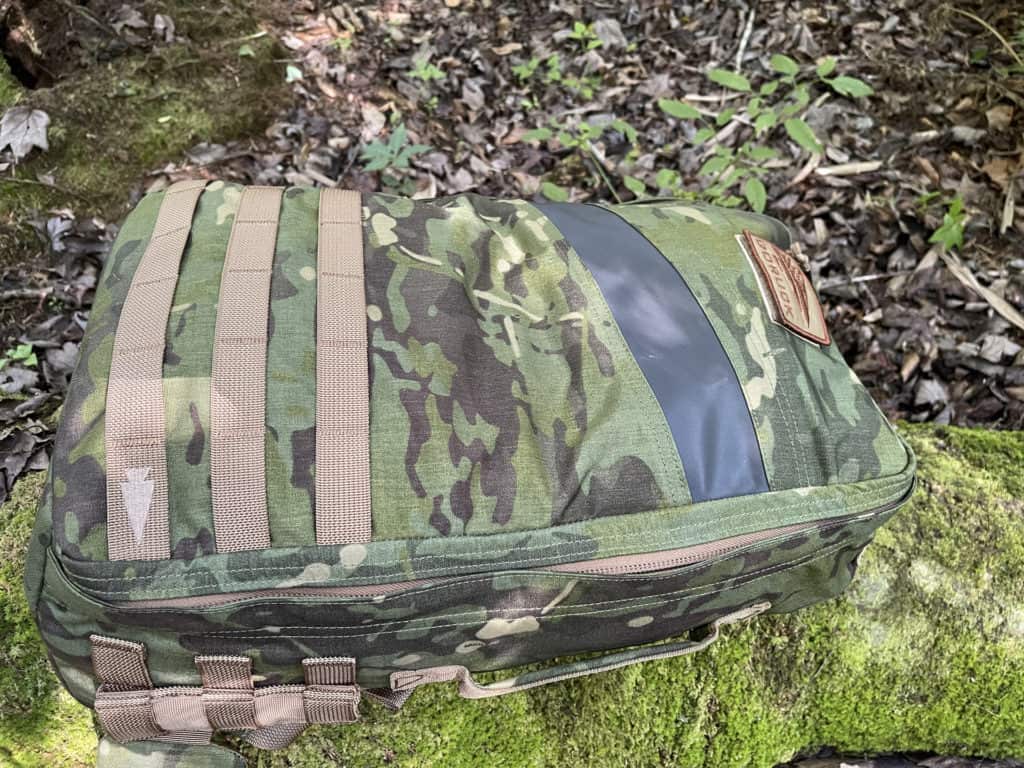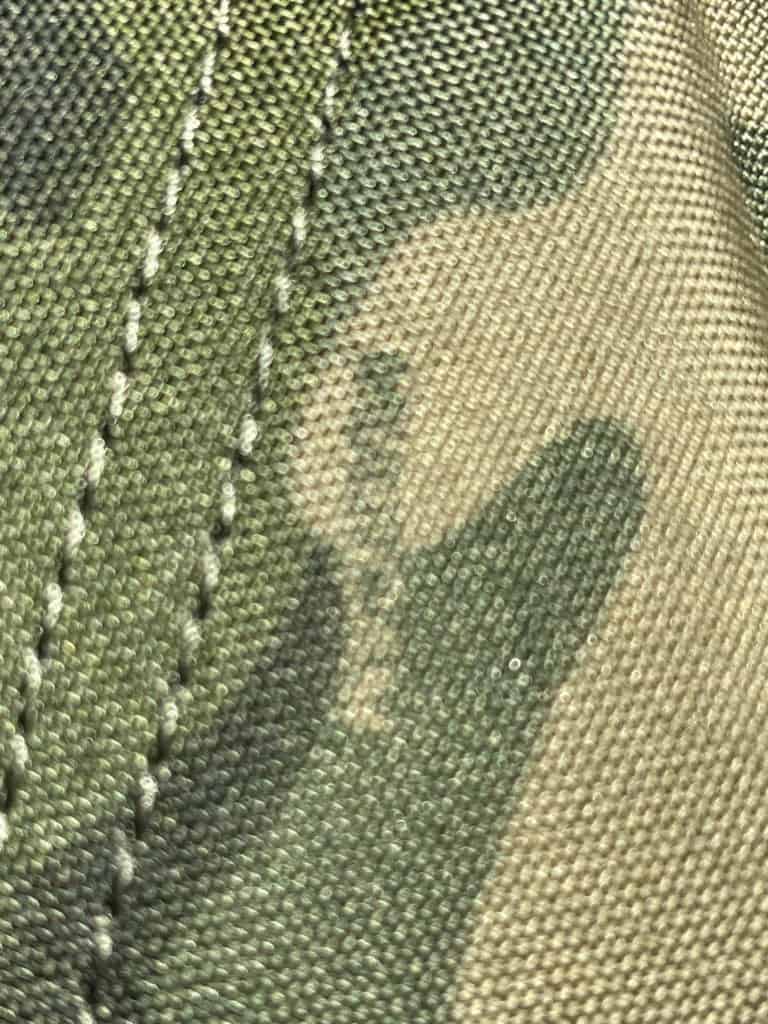 Rucker 4.0
Coming soon is the Rucker 4.0. Order yours now, and it should ship in mid-March.
I'll be getting the Tropic MultiCam color – which is 500D Cordura.
What's new? In order to make this bag even tougher, they've ditched the interior zippers (and replaced them with hook and loop).
Also gone is the outside pocket – as that zipper was prone to dying a quick death as well. (Basically anytime you dropped the bag and it landed "face first" that zipper took a beating…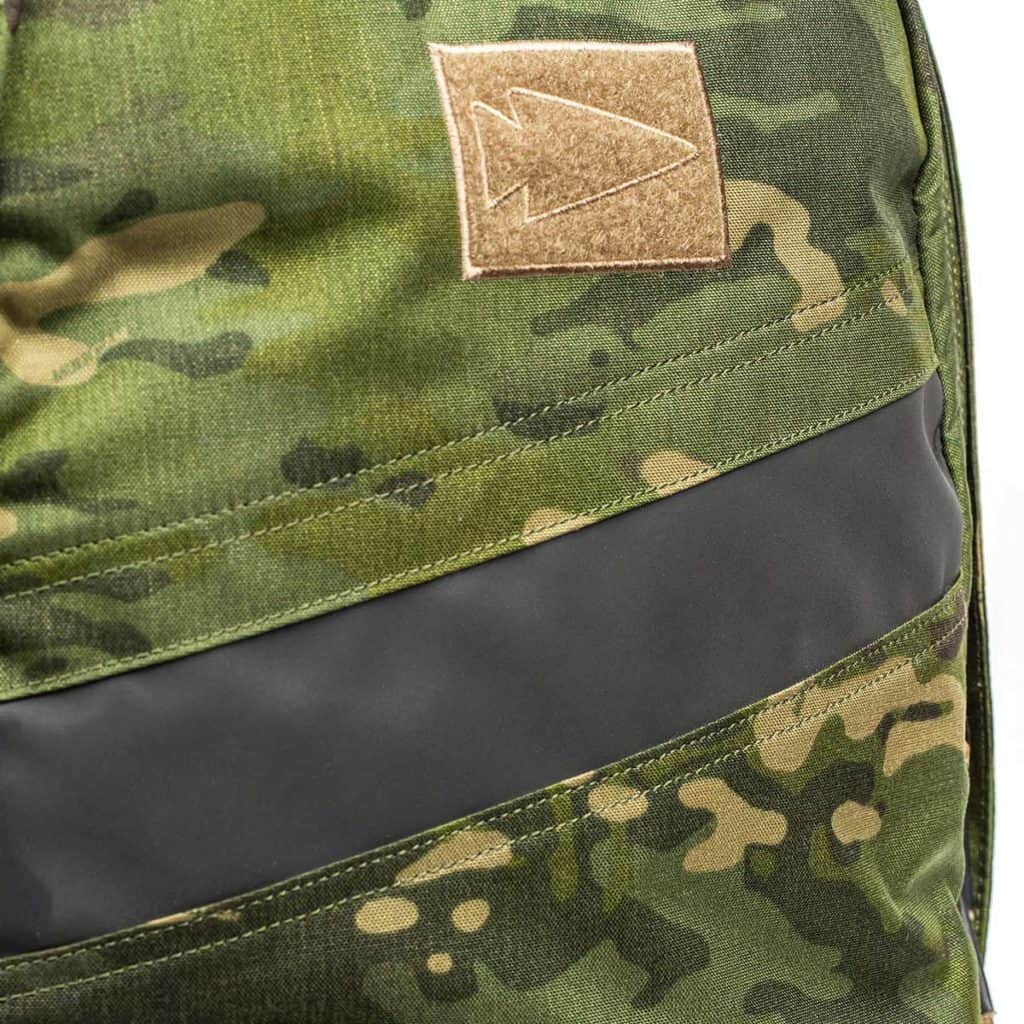 Rucker 4.0 uses 500D CORDURA® for Tropic Multicam and 1000D CORDURA® for Black as primary materials, while the back panel and shoulder strap underside material are made from 210D HT (High Tenacity) CORDURA®. Rucker 4.0 is the latest version of Rucker and now has a 10MM EVA foam padding lumbar support. It is purpose-built for rucking and rucksack training and a great tool to get stronger. The interior zippers are replaced with velcro and removed from the front exterior zipper pocket.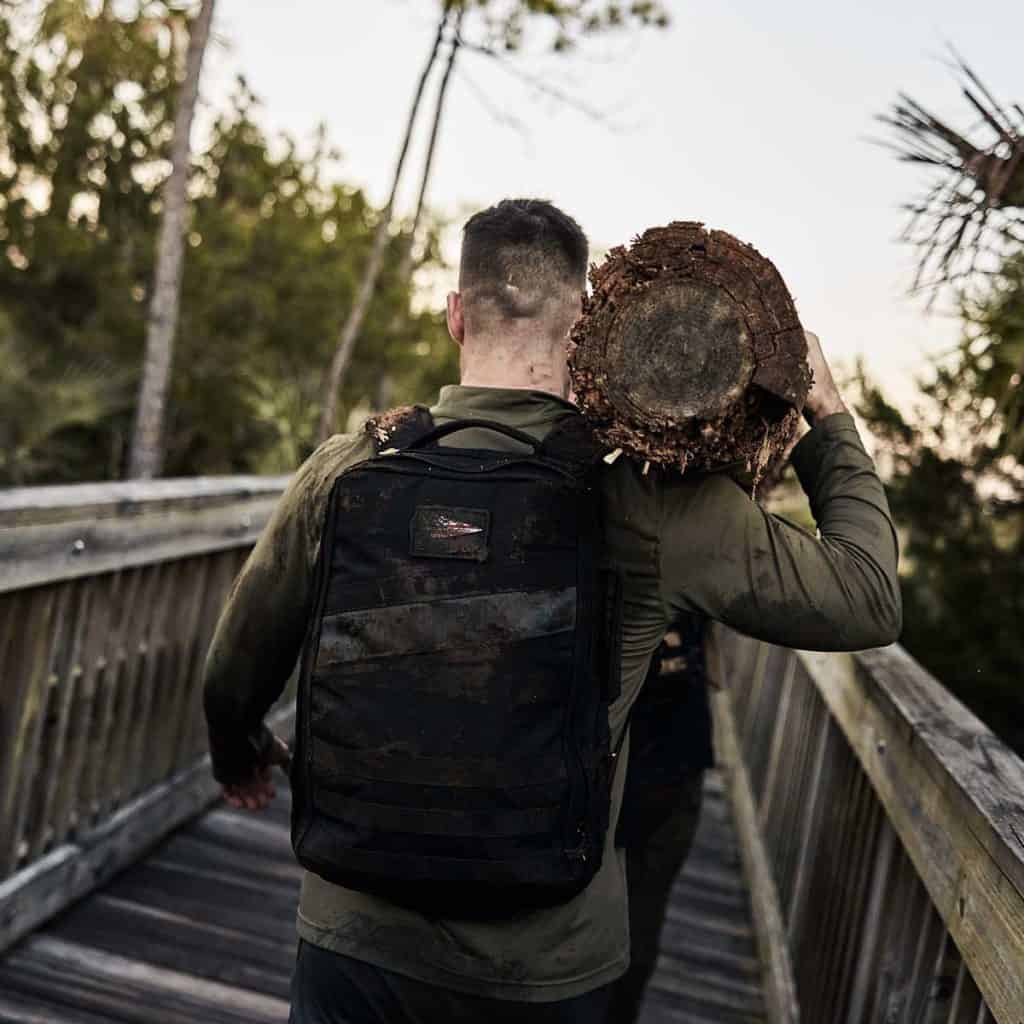 The zippers are YKK with silent, glove-friendly zipper pulls formed from parachute 550 cord. It has four padded handles on the top, bottom, and both sides and a hi-vis reflective stripe across the front for safety. The interior D-ring and hydration tube exit port are under the top handle of the ruck. 20L has two velcro mesh pockets and a velcro Ruck Plate Pocket, while 25L has two Velcro mesh pockets and two Ruck Plate Pockets.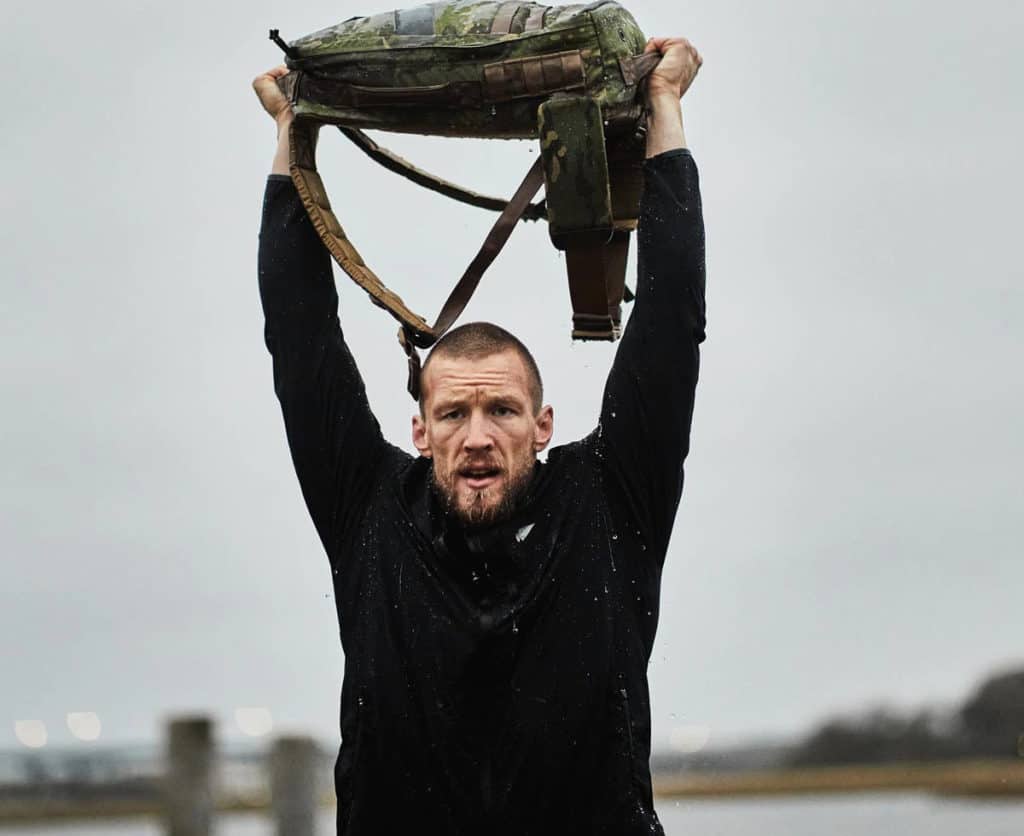 We'll have one soon for review.
GORUCK Rucker 3 Review – Our Review
While we wait for our Rucker 4 to arrive, let's look back at what made the Rucker 3.0 special.
Here's what we found:
The Rucker 3.0 is the third generation of GORUCK's Rucker backpack created especially for fitness training purposes. It is smoother, slicker, and is not abrasive compared to Rucker 2.0 – specifically on the underside of the shoulder straps and the back panel.
It's a game-changer – no more "ruck rash" on your arms and lower back.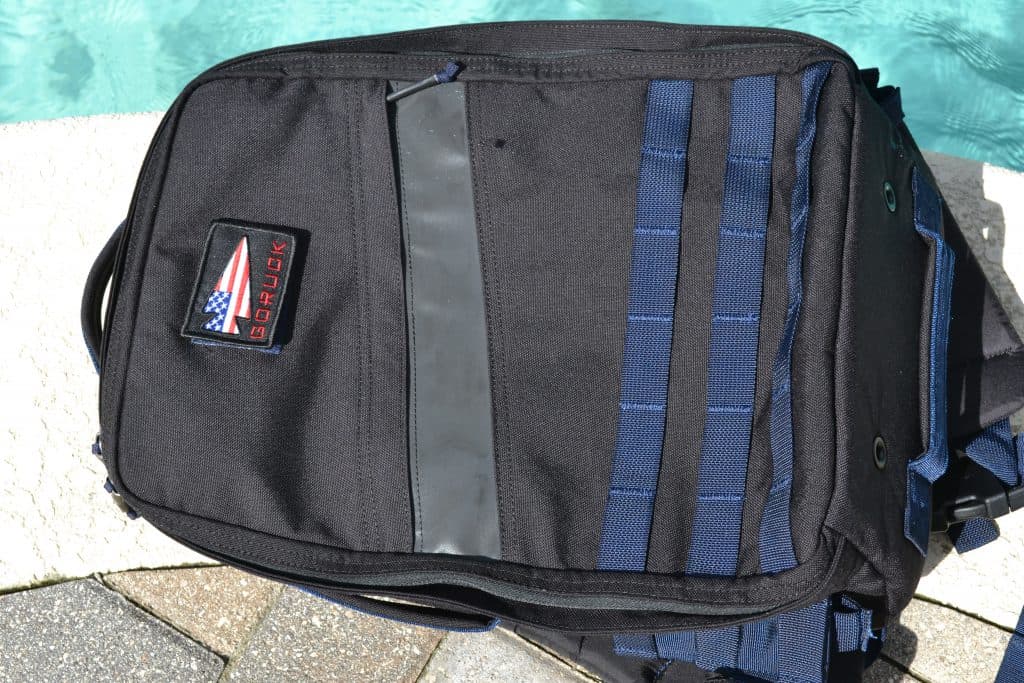 The bottoms of the shoulder straps use a new, less abrasive material called 210D HT (High Tenacity) CORDURA. GORUCK added a 10 mm EVA foam lumbar support on the back using the same 210D material. The chest strap gives you a way to manage where the straps lay on your shoulders and traps.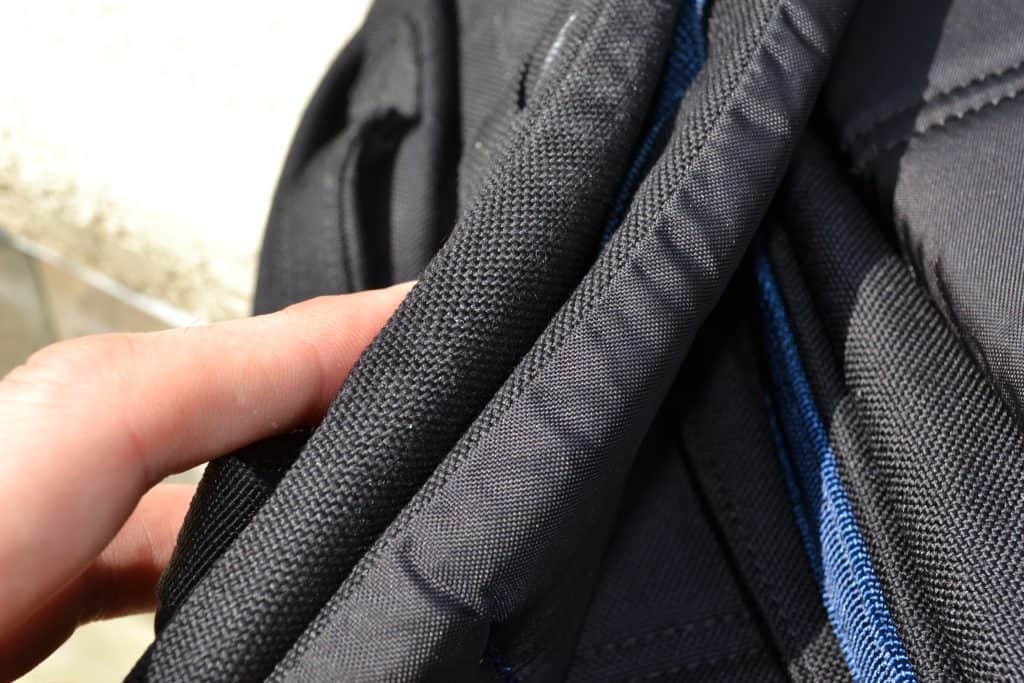 You can dial things in for special comfort, or make a modification as required to avoid exhaustion. The sternum strap itself is now wider and is highly advised if you are going any distance with weight. The buckle is also so much bigger and more robust.
Want to find out more? Check out our hands-on, in-depth GORUCK Rucker 3 Review.
Here's a short overview of the Rucker 3, from our YouTube channel:
Part of the good news here is that all those great features are also in the Rucker 4.0.
Rucker Long Range
Going the distance? The soon-to-be-launched Rucker Long Range will bring a 33L and 39L option for long-distance. More room for everything!
It is not madness to wear the Rucker Long Range shirtless because it has padded straps, and the material used on the back panel and underside of the shoulder straps will not cause friction burn. It is a very comfortable rucksack on your back and is made specifically for long-range Rucking and Rucking Events like GORUCK Selection and other endurance events. It has two large compartments and multiple pockets, giving you plenty of room for supplies and to keep things in their place.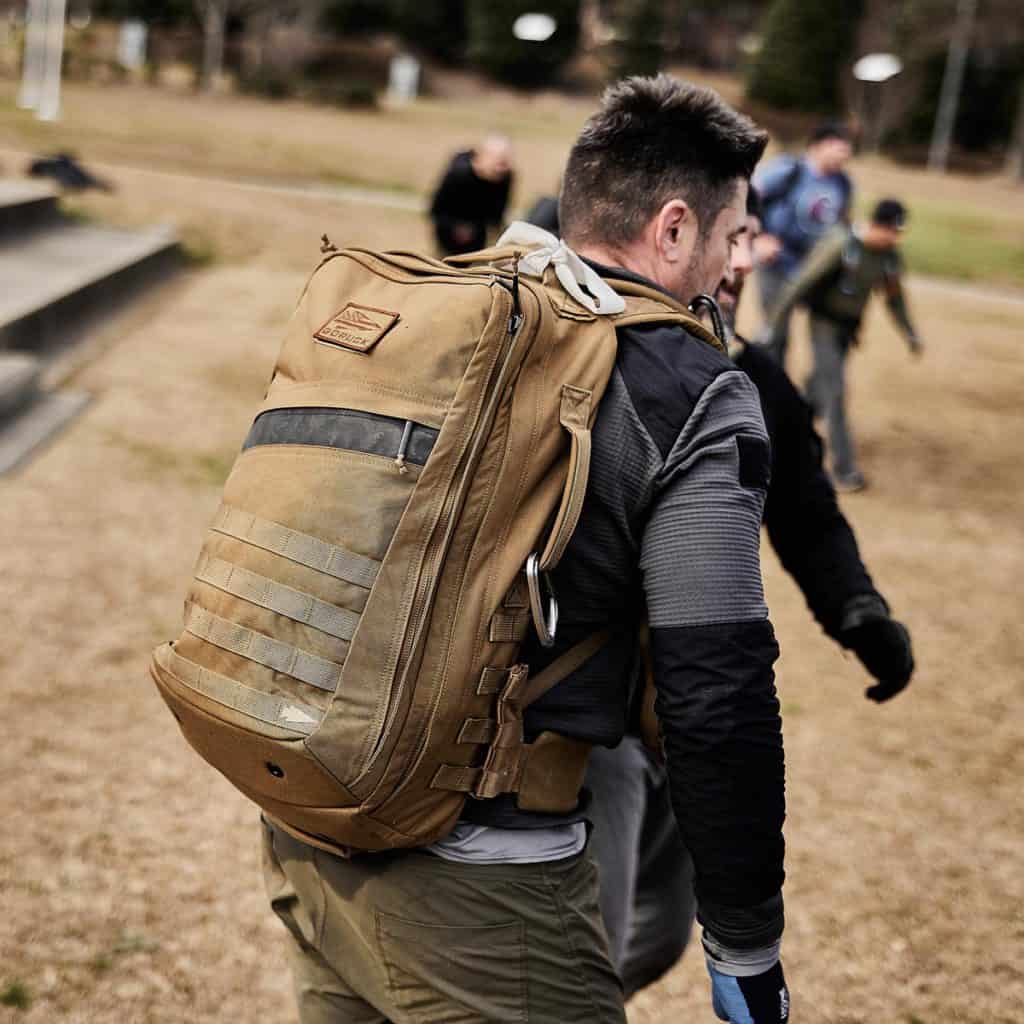 Rucker Long Range is highly water-resistant with bottom grommet drain holes and includes adjustable and removable Training Sternum Strap. It has a 2″x3″ hook and loop on the front panel and an additional 2″x3″ hook and loop patch panel on the Ruck Plate® pocket. It opens flat for easy packing and organizing and has three rows of external MOLLE webbing on the front and side let you customize your ruck.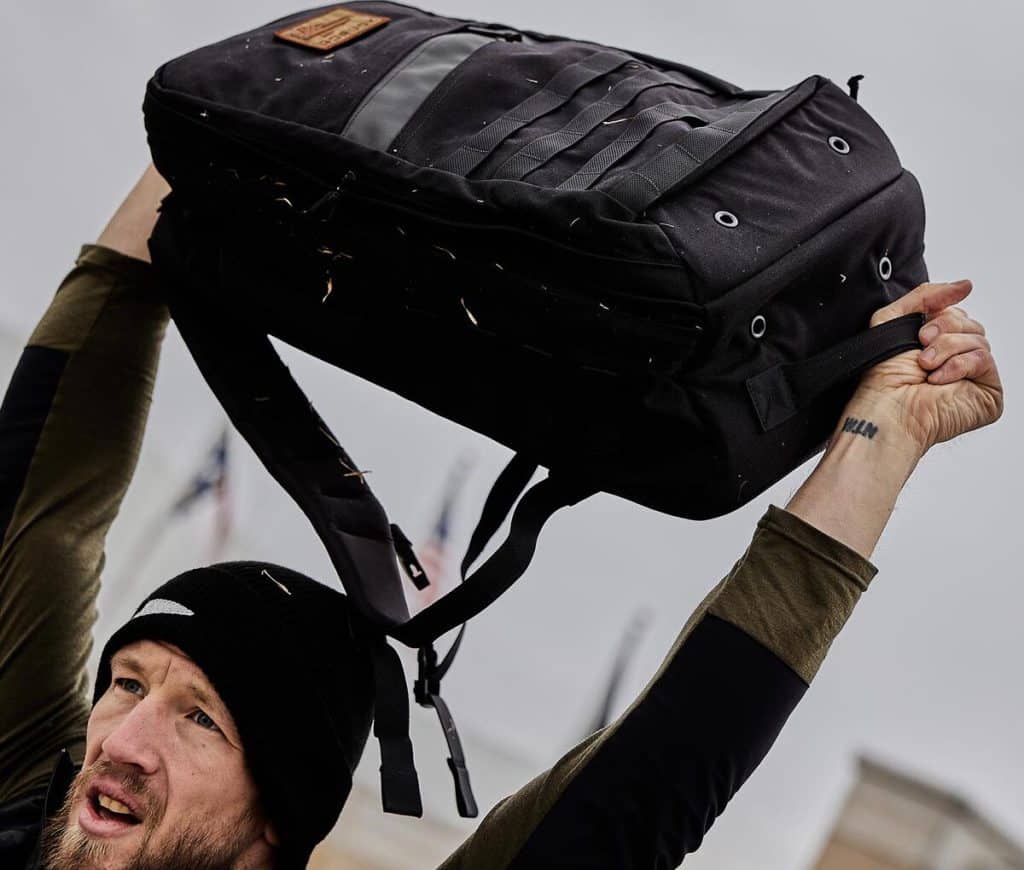 GORUCK Rucker 4 – Best Fitness Backpack In Summary
When it comes to fitness, the Rucker 4 is likely going to be even better than it's predecessor.
The Rucker 4 is an evolution – some small improvements that should make a big difference.
It's cheaper compared to some of the other GORUCK packs, but more importantly it has features specifically for fitness workouts.
Handles, an elevated plate pocket, padded straps – and with the removal of the interior zippers and front pocket – it should truly be indestructible now.
Check back around mid-March – and we'll have all the details.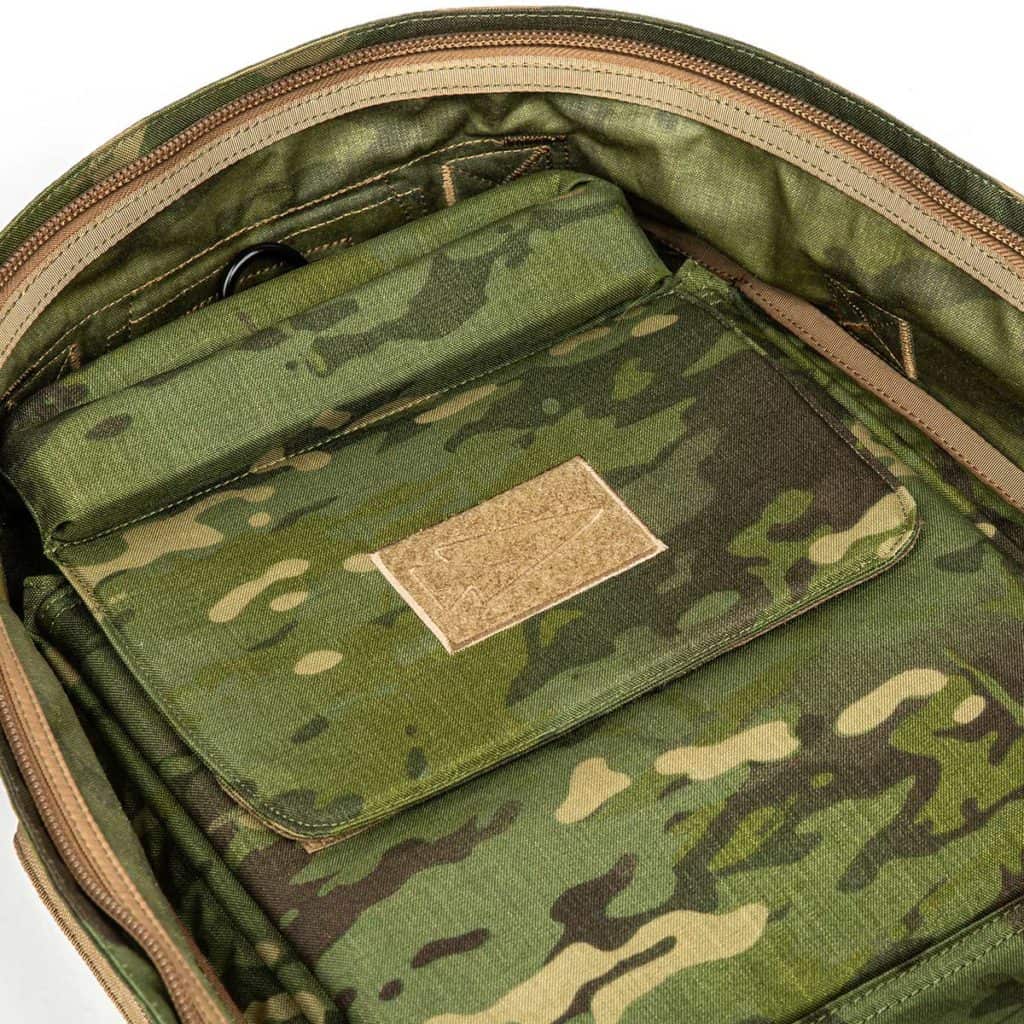 Looking for more options? Check out these other great products:
The GORUCK GR1 Rucksack makes for a better multi-purpose (travel and fitness) or EDC bag. I love mine.
More rucking gear from GORUCK.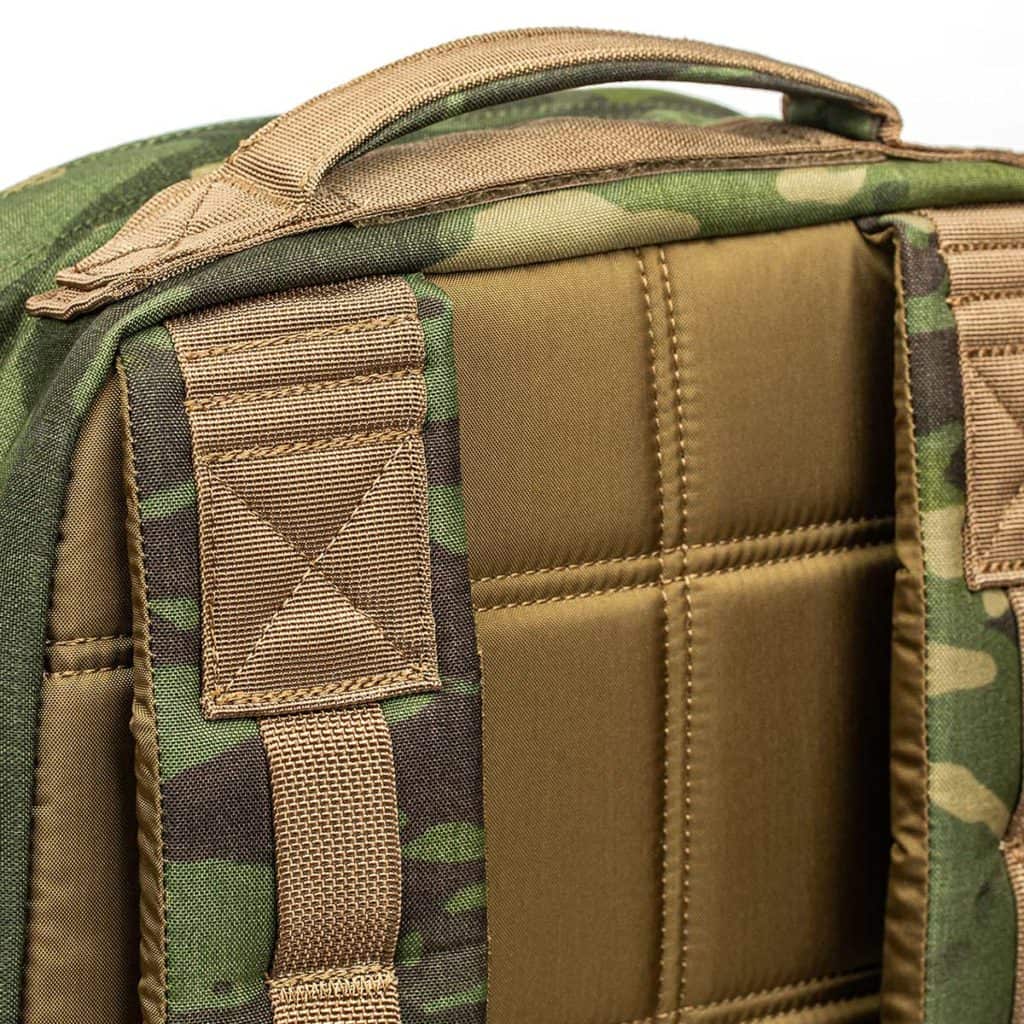 Photo Credits
Some product photos on this page are property of GORUCK.
This website is not affiliated or associated with CrossFit, Inc. CrossFit is a registered trademark of CrossFit, Inc.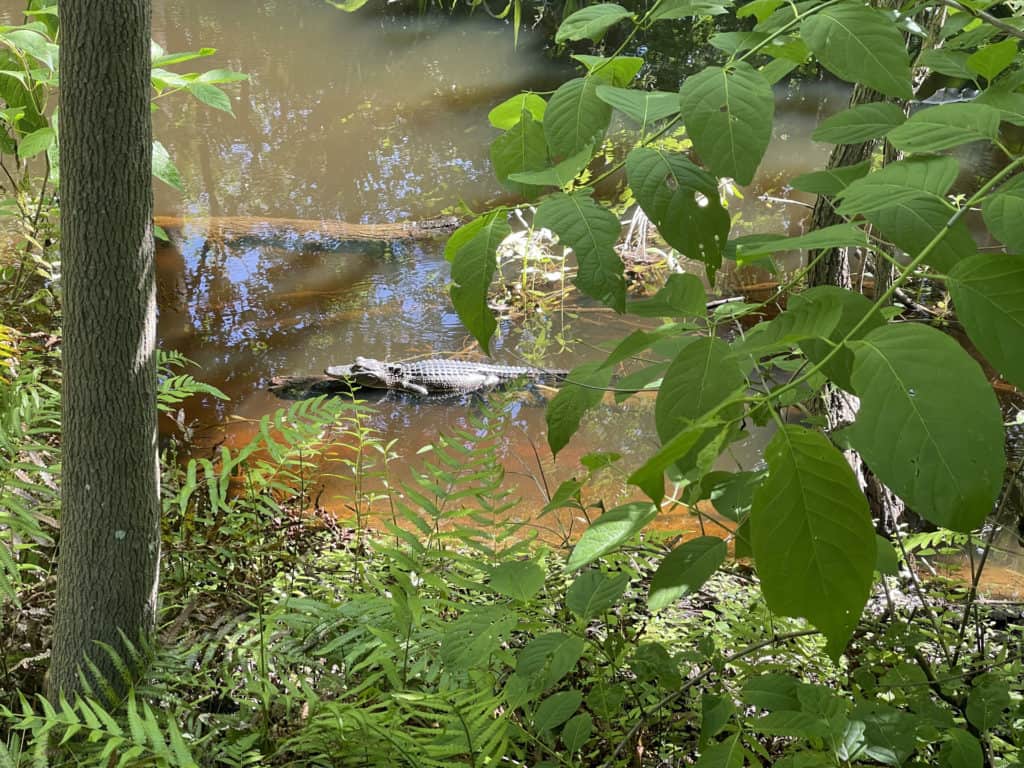 Affiliate Disclaimer
We are an affiliate of GORUCK. If you buy training programs or gear after clicking the links in this article, we receive a small commission at no extra cost to you. This helps us to bring you in-depth information and content on these training tools.