Don't like training in shoes? If you workout in a gym – you have to wear shoes. It's usually in the rules. Check out the inov-8 Bare XF V3 Minimalist Shoe.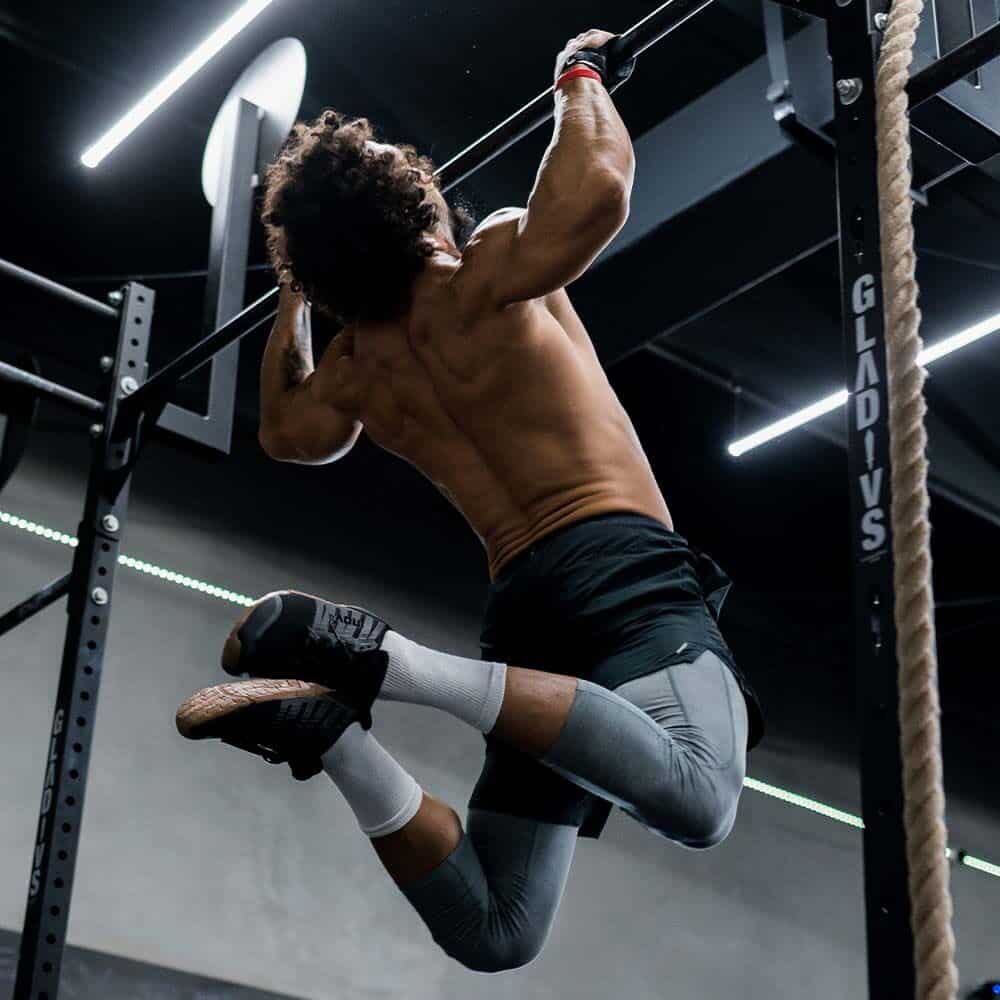 It is rare to see athletes going shoeless when running or training, but barefoot training or training with minimal foot coverage offer plenty of benefits. Barefoot training helps build strength in your feet muscles, enhances balance, stability, and coordination, and activates your glutes and core. There are barefoot shoes available if you still want to wear something during training, and they allow you to experience barefoot training with protection from sharp objects.
Only from inov-8: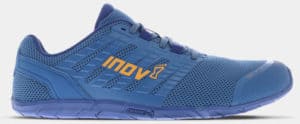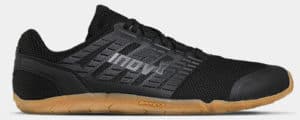 inov-8 Bare XF V3 Minimalist Shoe – Overview
The inov-8 Bare XF V3 is the ultimate minimalist shoe for those who want their feet to perform naturally and nearly unrestrained. This shoe highlights an extremely lightweight design with a flexible, close-to-the-ground structure to deliver an outstanding level of feel and control. The Bare XF V3 is created for natural movement, and with its broader toe box, your feet splay and adjust to any surface. The low-profile, zero-drop construction promotes correct posture and form and provides no energy loss compared to standard foam-cushioned shoes.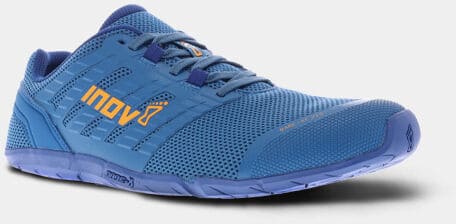 The Dynamic Fascia Band technology imitates the foot's natural propulsion, so you can function more efficiently with greater bursts. The upper has been upgraded since V2 and now delivers more airflow in the shoes, while the 360-degree Rope Tec covers and adds sturdiness to the shoes during rope climbs. The Inov-8 BARE-XF 210 V3 has no midsole with zero drop. What you get is a 3 mm thick insole resting on a rubber outsole compound.

The Power Footbed technology has a barefoot feel without compromising comfort, while the Inov 8 Sticky Grip outsole is furnished with 1.5 mm lugs to boost stability and grip. The Bare XF V3 works great with training that doesn't do a lot of running, jumping, or moving around. This shoe will work well for deadlifts, squats, kettlebell swings, lunges, and more.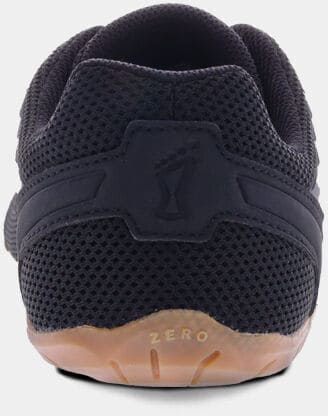 inov-8 Bare XF V3 Minimalist Shoe – In Summary
That's our close-up look at the inov-8 Bare XF V3 Minimalist Shoe.
The XF V3 is an ultra-flexible shoe that is light as a feather with an extra grippy outsole. It has a zero-drop, close-to-the-ground feel for the ultimate barefoot experience. The Bare XF V3 is made with high-quality materials that guarantee utmost durability and comfort, with a seamless and remarkably breathable mesh upper construction that keeps your feet cool and dry during intense workouts.
Looking for more options? Check out these other great products:
Here's an overview of CrossFit shoes from Inov-8.
Looking for a tough shoe? Check out the INOV-8 F-LITE G 300 Training Shoe Review.
More products from inov-8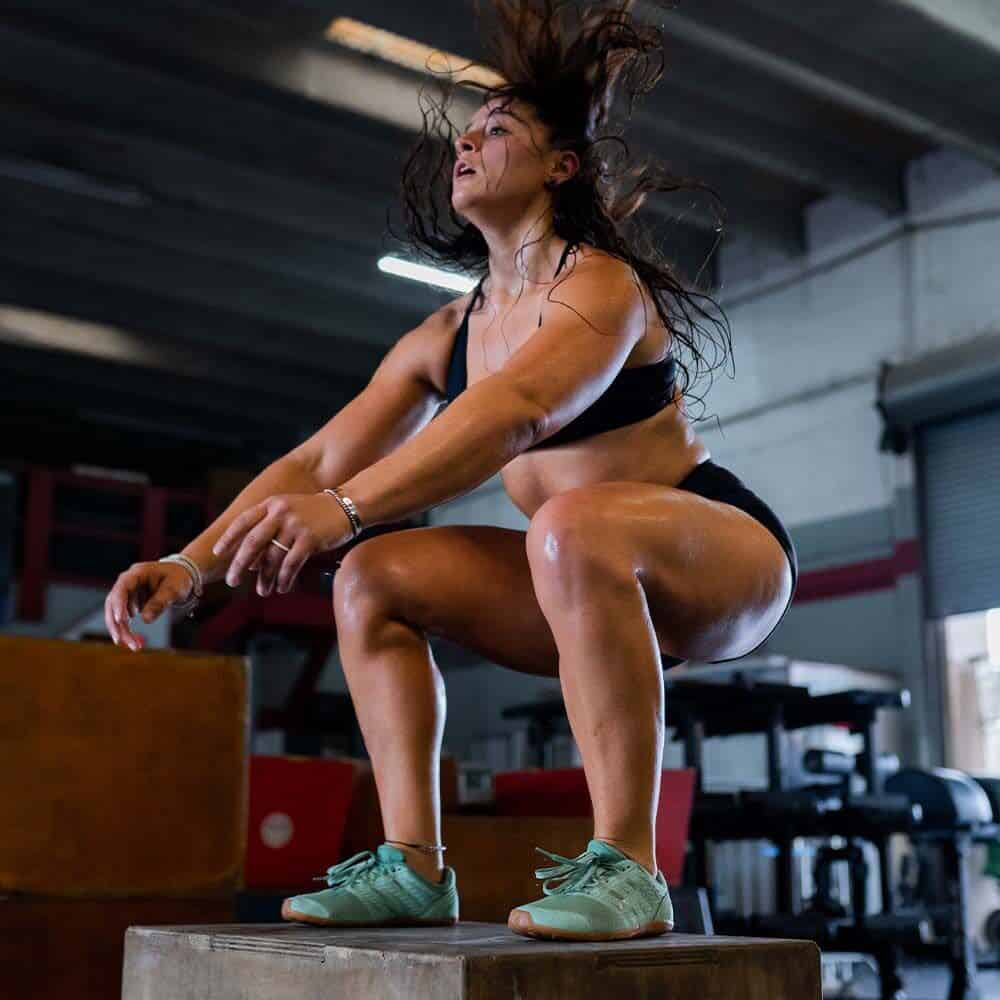 Photo Credits
Product photos on this page are property of inov-8.
This website is not affiliated or associated with CrossFit, Inc. CrossFit is a registered trademark of CrossFit, Inc.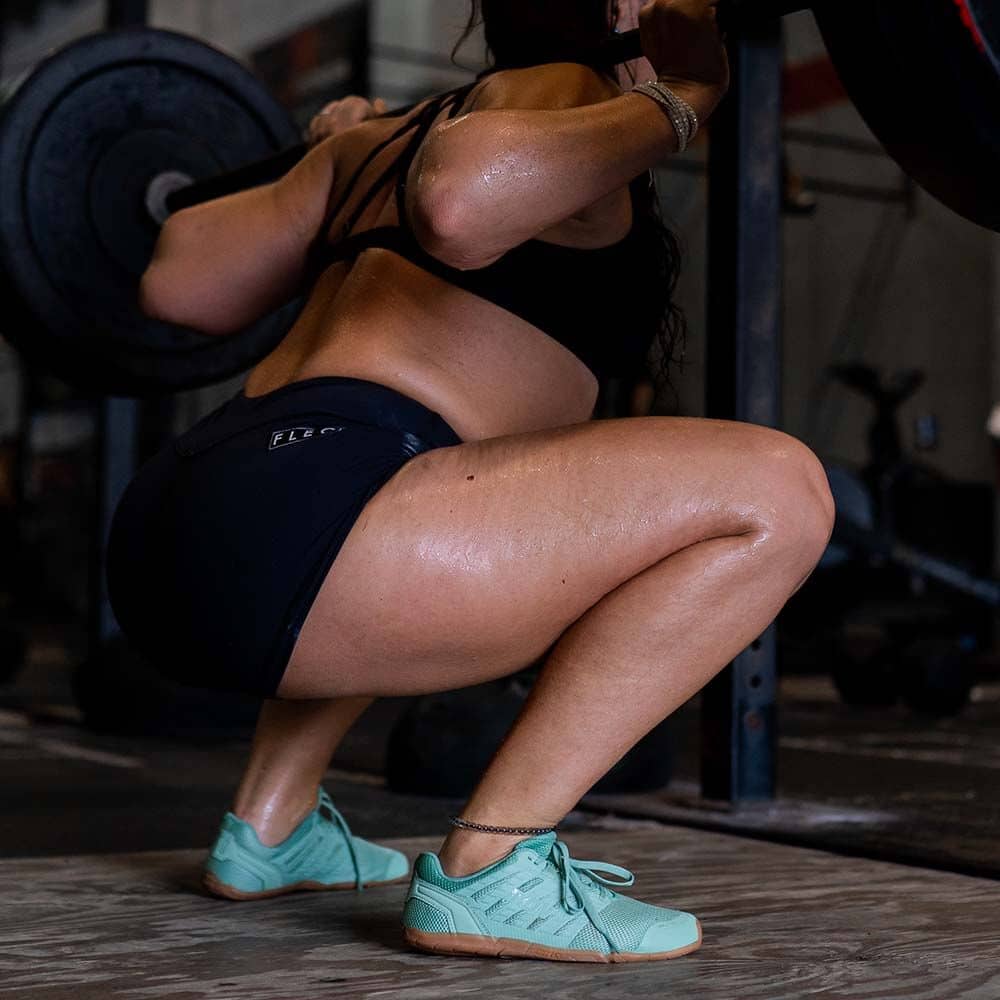 Affiliate Disclaimer
We are an affiliate of inov-8 and others that sell this training gear. If you buy clothing or other training gear after clicking the links in this article, we receive a small commission at no extra cost to you. This helps us to bring you in-depth information and content on these great training products.
Tim is the founder of FitAtMidlife.com – an avid gym rat for 30+ years, he's a reviewer of many, many shoes – and founder of the Speed Bag Gathering – the world's only gathering of speed bag punching enthusiasts.  See more gym reviews at Tim's YouTube channel.