Need shoes for heavy lifting? Let's take a look at the latest Weightlifting Shoes by inov-8.
If you see weightlifters wearing weightlifting shoes, it's because wearing them has benefits. They are developed to increase the force you can deliver into the ground while lifting a heavy weight. Weightlifting shoes have a raised heel that lets you get deeper into your squats and classical lifts in Olympic Weightlifting.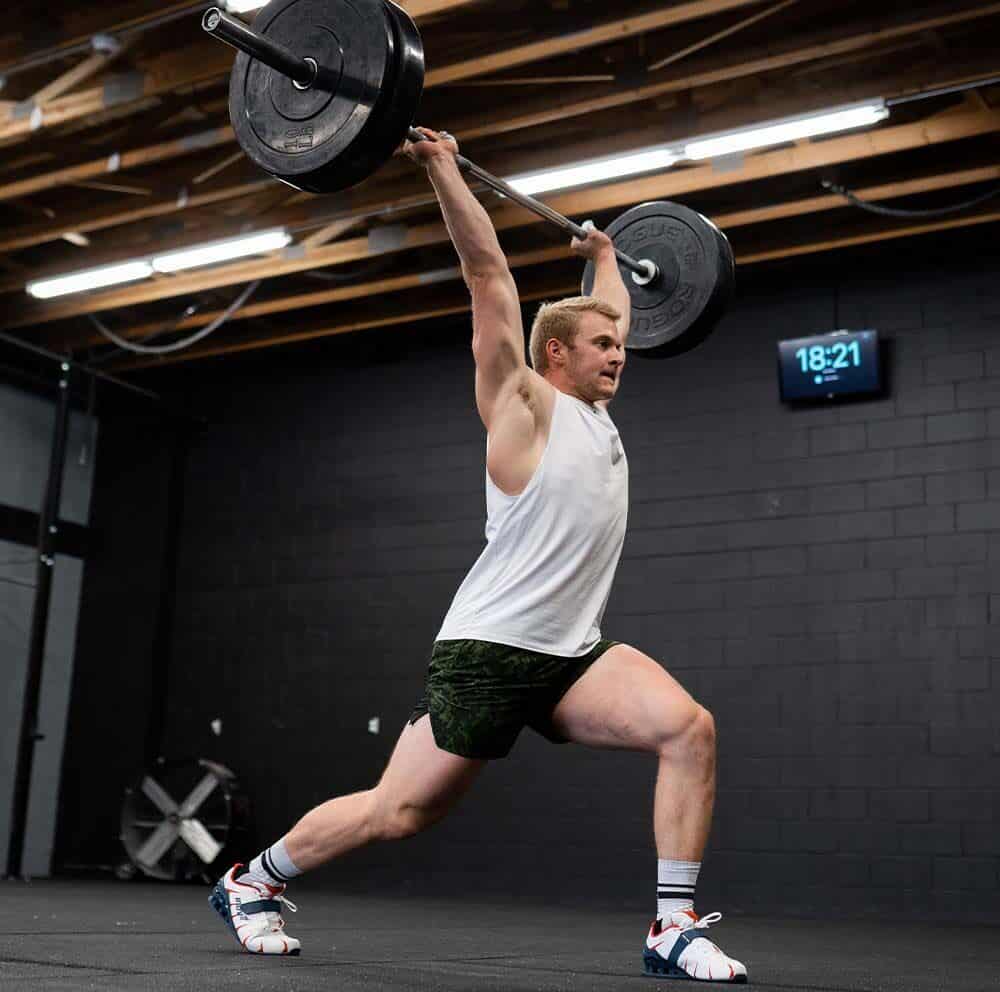 Oly lifters from inov-8: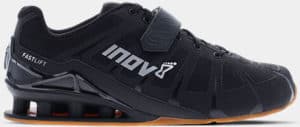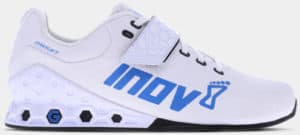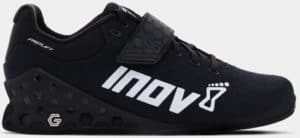 Weightlifting Shoes by inov-8 – Overview
Weightlifting shoes are different from running or cross-training shoes in many ways. They have a distinct look—having a flat, stiff sole with a raised heel between .5 inch to 1 inch. They are bulky and heavy with a big, thick strap across the laces to keep the foot snug. They also have a stiff sole for a rock-solid bottom to get more force off the ground. Poor hip and ankle mobility is one of the main issues of new squatters, which can lead to injuries.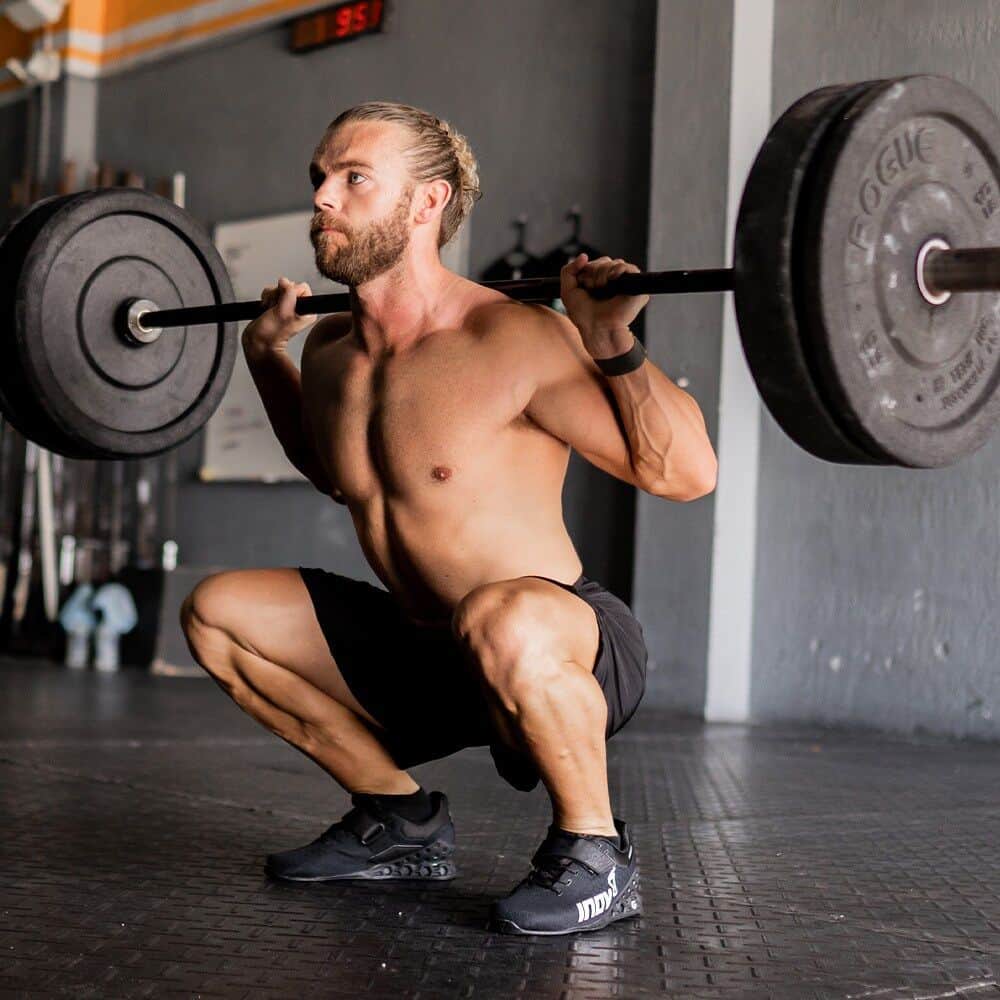 But with weightlifting shoes, you get greater hip and knee flexion while squatting because of the raised heels. It is also crucial that your feet are planted into the ground while lifting. To help you lift safely with power, weightlifting shoes are designed to wrap your feet entirely and support your ankle. Here are some weightlifting shoes from now-8, a fitness brand that makes footwear, clothing, and equipment for committed trail and off-road runners, fitness athletes, and adventure-seeking hikers.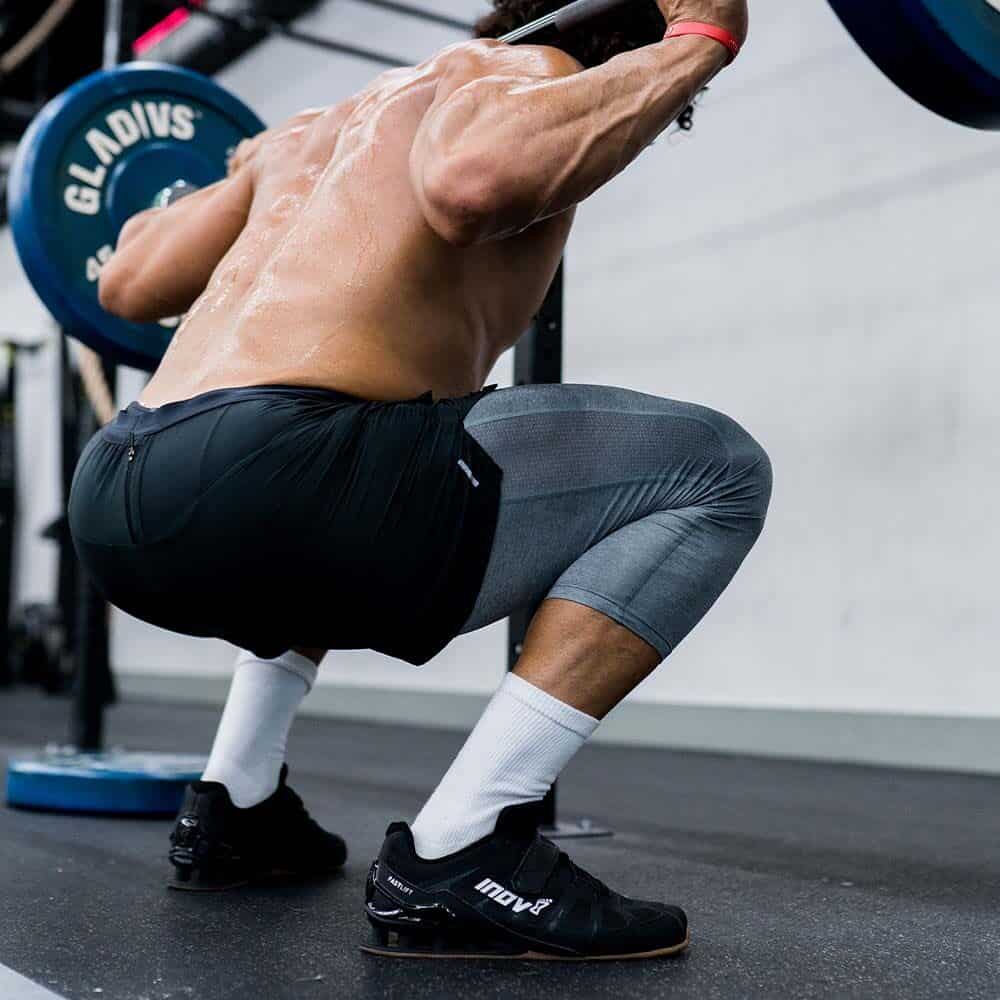 Fastlift 360 Weightlifting Shoe
High in performance, the inov-8 Fastlift 360 is designed to meet the needs of cross-training, weightlifting, and powerlifting. The sturdy TPU heel cage provides a durable and lightweight design and adds balance, support, and stability to the shoe. This shoe offers exceptional flexibility—thanks to its Meta-Flex forefoot feature that also effectively relieves pain. This shoe is ideal for a multi-functional workout that includes a variety of movements because of its rubber outsole that provides superior traction.

The Fastlift 360 also features an adjustable hook-and-loop strap for a custom fit and added stability during heavy lifts. It blends stability, comfort, and durability in one shoe and is ready to meet the demands of the most challenging workouts. It is an excellent option if you are looking for the most comfortable lifting shoe that takes your lifts to the next level. It has a 4mm drop and a 2mm lug depth weighing 360g.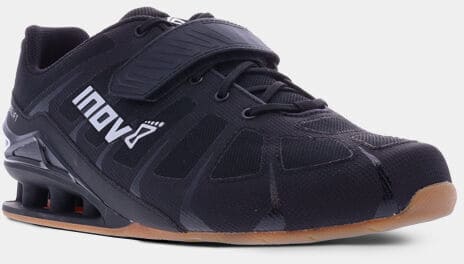 Fastlift Power G 380 Men's Weightlifting Shoe
The inov-8 FastLift Power G 380 combines stability, comfort, and power to create a high-performance weightlifting shoe. With its industry-leading lightweight construction, this shoe will not weigh you down during serious lifting sessions. Its upper is constructed from a durable ripstop material that fits your foot for a custom, lightweight fit. The lace-up design and wider lockdown strap provide a secure feel, while the padded collar and tongue provide additional comfort and support.

With its full-length power truss midsole, you get the angled support and stability you need for heavy lifting. The FastLift Power also features a grippy outsole that delivers ultimate traction on the gym's surface for stable, balanced, and confident lifts all the time. The Graphene rubber outsole means no compromise grip, while the Graphene power heel delivers unmatched support and stability. It has a 22mm drop and 1mm lug depth weighing 380g.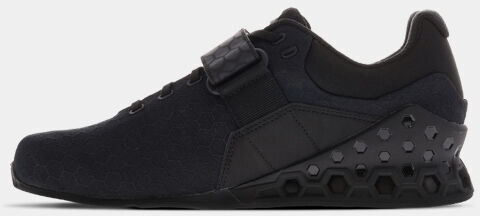 Weightlifting Shoes by inov-8 – In Summary
That's our close-up look at the Weightlifting Shoes by inov-8.
Lift heavier and harder with these weightlifting shoes from inov-8. The Fastlift collection is specially engineered to produce stability and support—keeping your foot locked in and heel safe while offering you greater flexibility in the forefoot. They are designed to help you get a greater range of movement and attain better form during weight lifting.
Looking for more options? Check out these other great products:
The inov-8 Bare XF V3 Minimalist Shoe is the opposite of a weightlifting shoe. That's better for some things.
Here's an overview of the CrossFit shoes from Inov-8.
More products from inov-8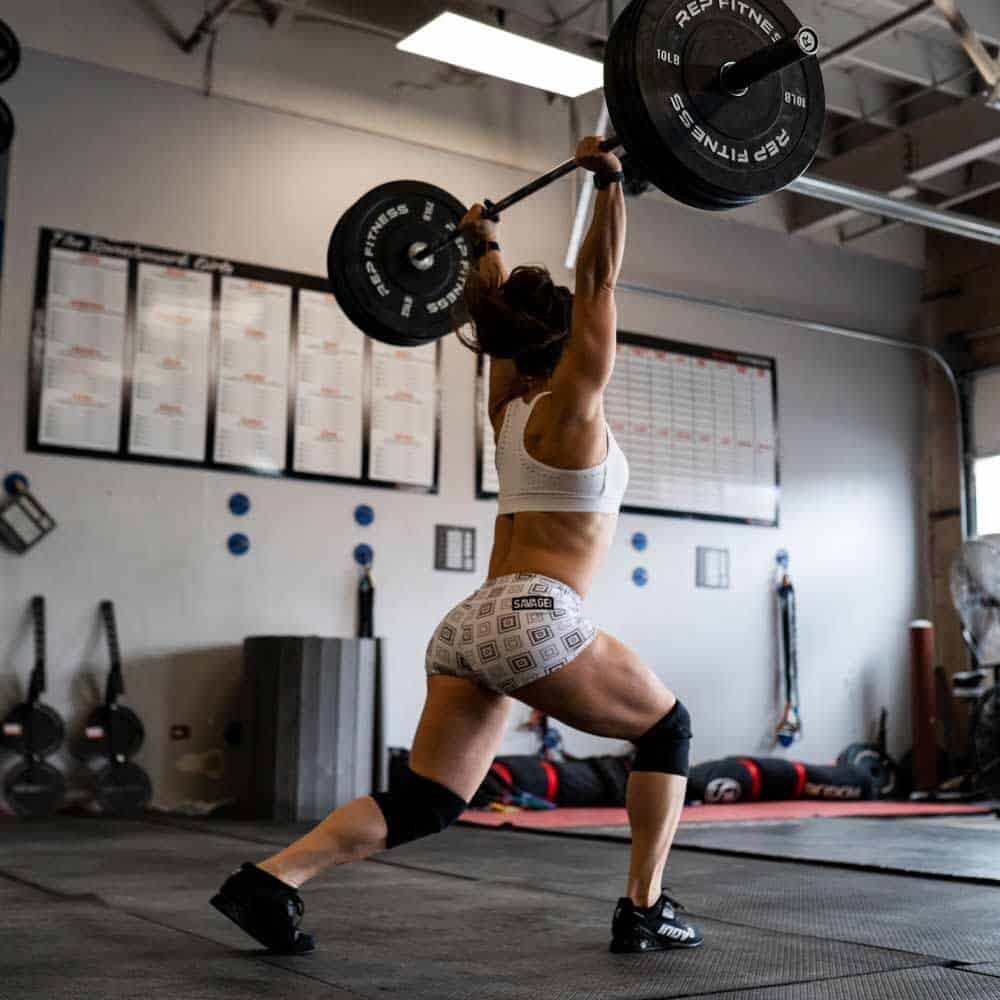 Photo Credits
Product photos on this page are property of inov-8.
This website is not affiliated or associated with CrossFit, Inc. CrossFit is a registered trademark of CrossFit, Inc.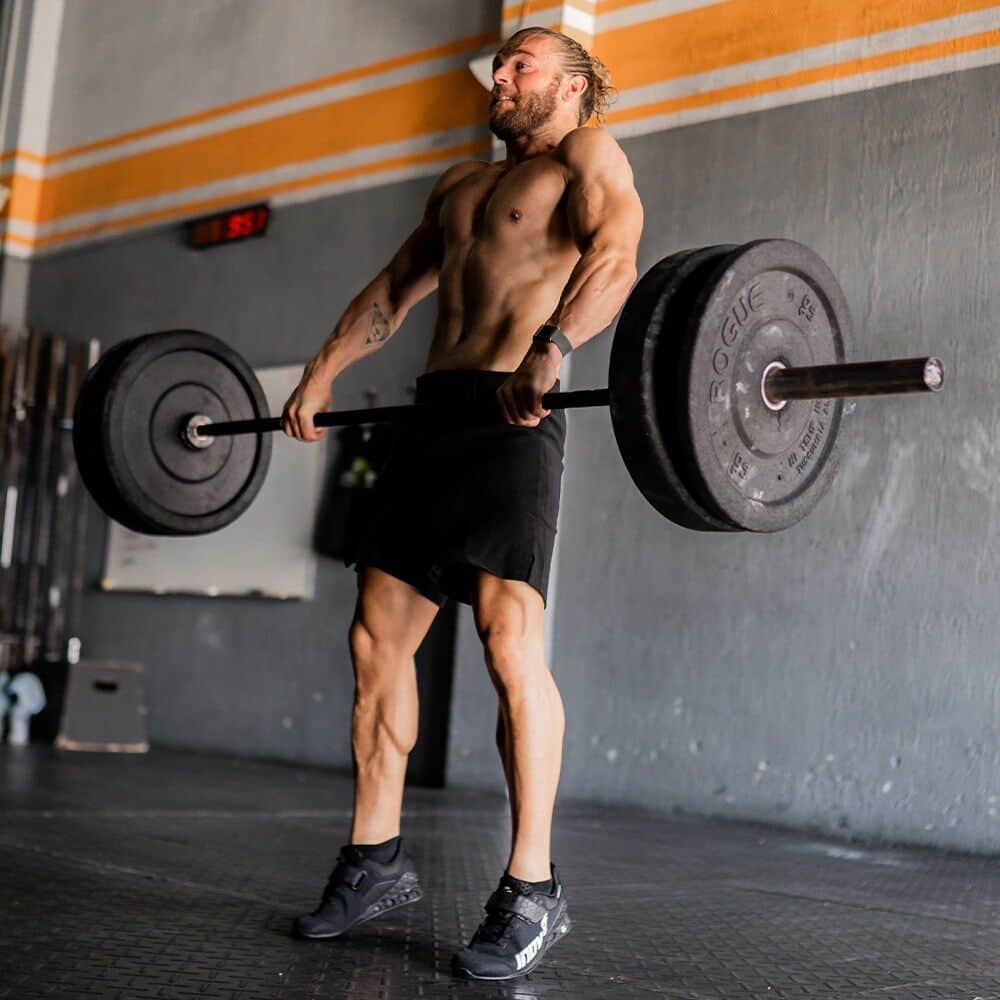 Affiliate Disclaimer
We are an affiliate of inov-8 and others that sell this training gear. If you buy clothing or other training gear after clicking the links in this article, we receive a small commission at no extra cost to you. This helps us to bring you in-depth information and content on these great training products.
Tim is the founder of FitAtMidlife.com – an avid gym rat for 30+ years, he's a reviewer of many, many shoes – and founder of the Speed Bag Gathering – the world's only gathering of speed bag punching enthusiasts.  See more gym reviews at Tim's YouTube channel.