Rogue has the red-hot
Echo Bike
. Grab one while they last!
The Nike Metcon 6 is my favorite CrossFit shoe for the year 2021 – and now that it has been out for quite a while, there are lots of different versions and editions.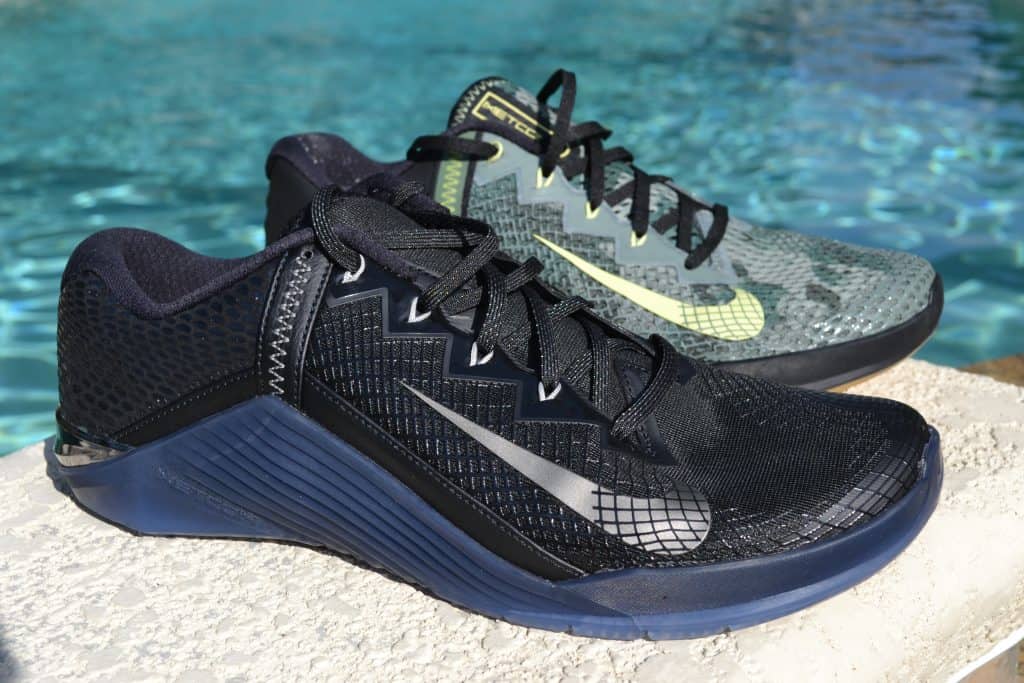 That's the difference between the Nike Metcon 6 and the Nike Metcon 6 AMP (or the FlyEase, or the Premium?)
That's what we'll cover in this article – we will compare and contrast all the differences between the different versions of the Nike Metcon 6.
What's the real difference between the new and the regular edition Metcon 6?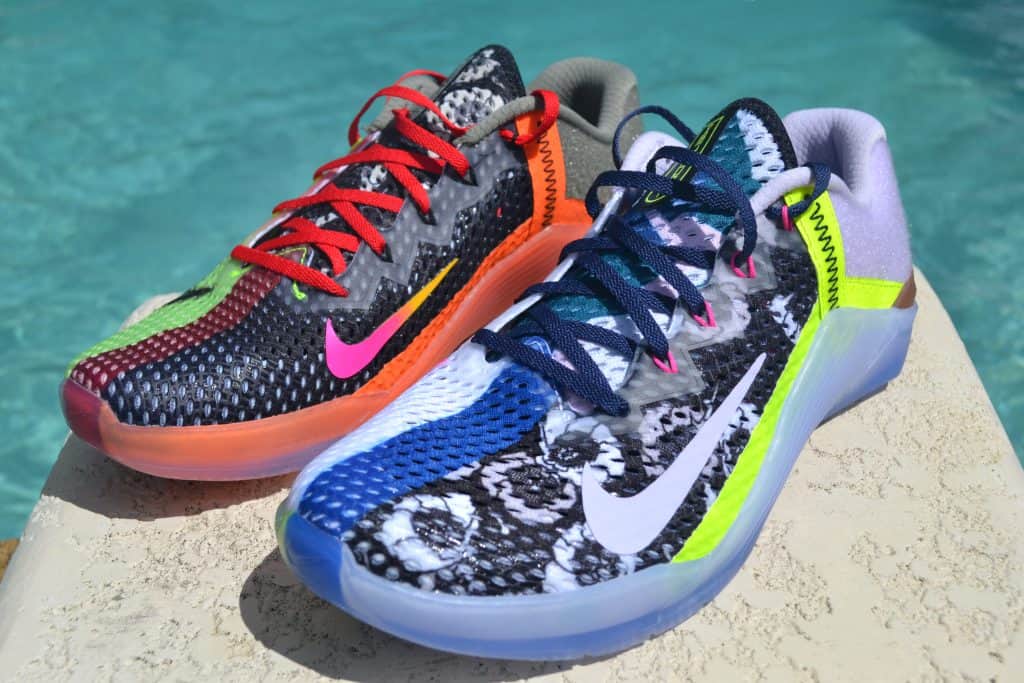 Nike came up with a real winner when they designed the Nike Metcon 6. Now in it's sixth version – this all-purpose cross-training shoe will bring out the best in your CrossFit WOD, heavy squatting, Oly lifting, and just about anything else.
Let's compare and contrast.
Here's some of the styles that are available now:
Let's take a closer look and figure out what has been changed, upgraded, and improved in each version of this shoe.
Nike Metcon 6 – Regular Edition
Let's start with the launch edition of the shoe.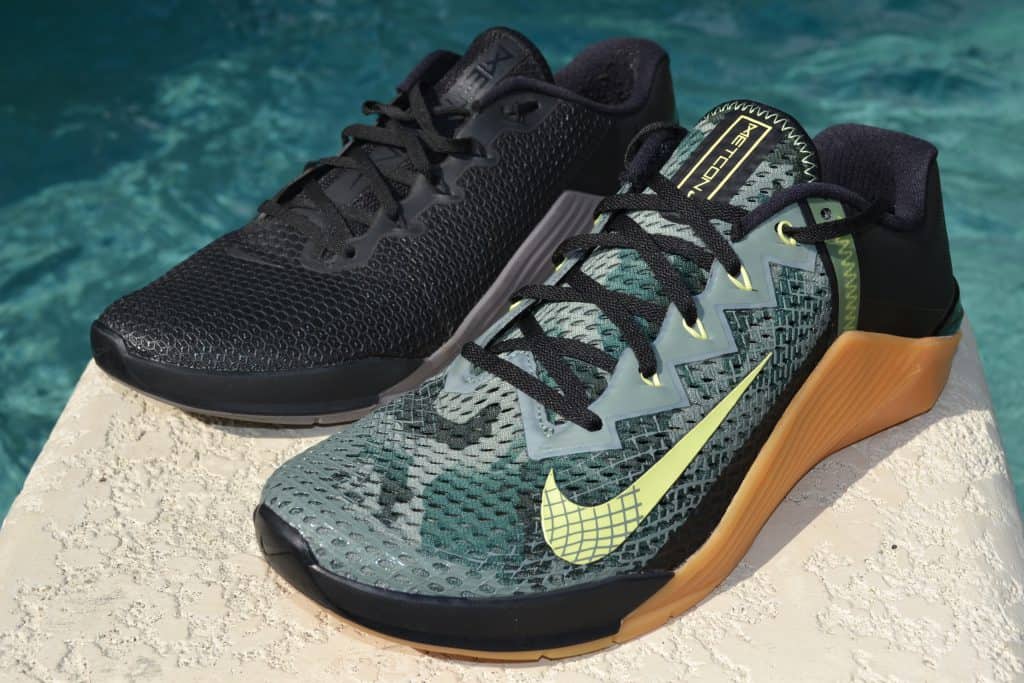 The Nike Metcon 6 is clearly an evolution of the Nike Metcon 5.
The flat, all-rubber outsole is back. Just like in years past, it has sticky rubber in the forefoot for traction, but is firmer and more durable in the heel.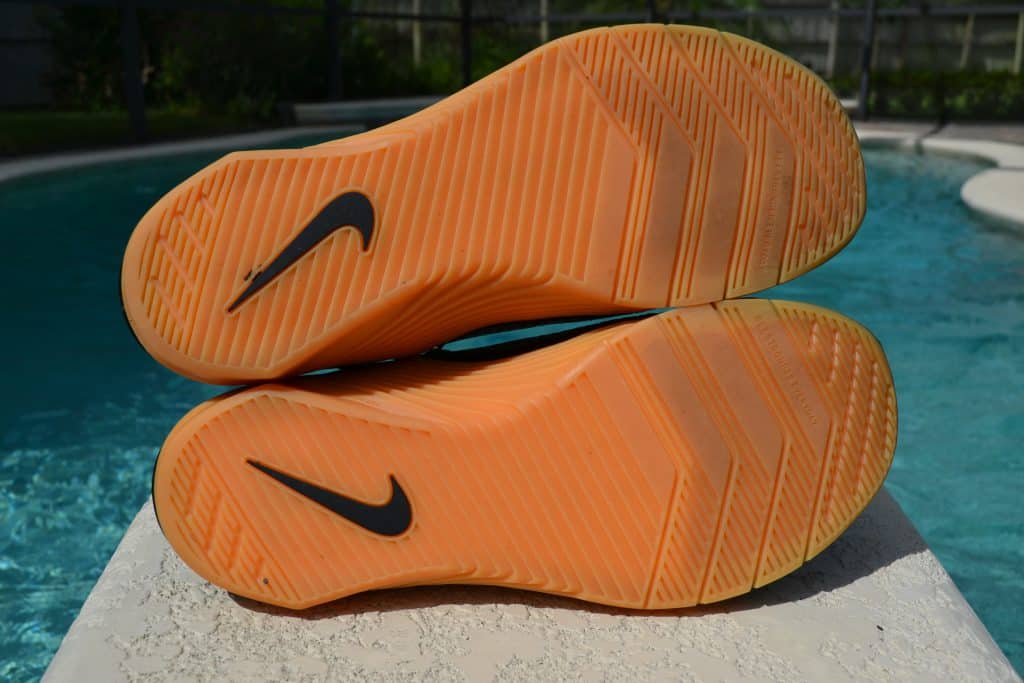 The Nike Metcon 6 is an excellent shoe for lifting heavy barbell weights.
It has a minimal drop for versatility (4mm). But, you can drop the "Hyperlifts" into the shoe and add 8mm of drop (6mm additional for Women.)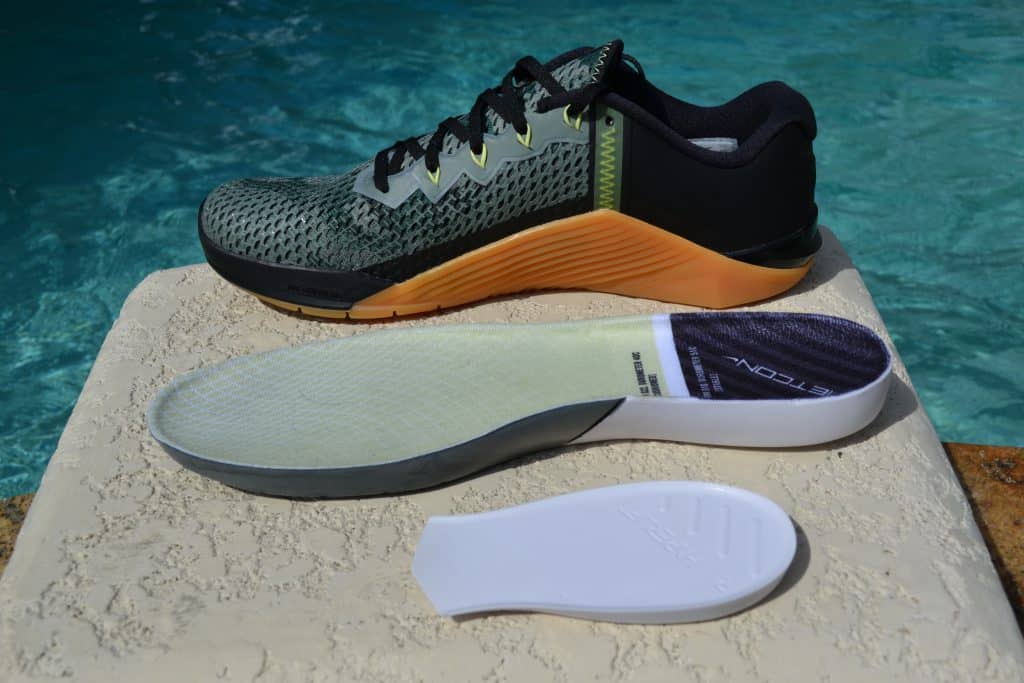 You can see the massive rope wrap section is still there too.
Last but not least, here's the real difference between the Nike Metcon 6 and Nike Metcon 5 – the upper is now very breathable thanks to the extra-large perforations.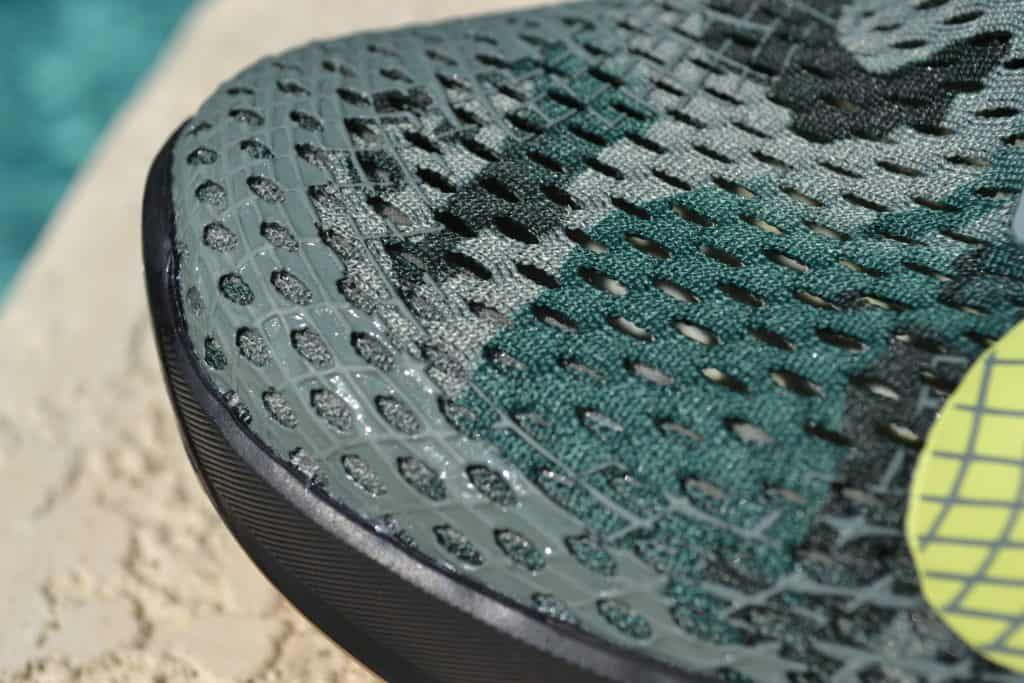 Nike Metcon 6 Mat Fraser Edition
The first version of the Nike Metcon 6 that was available in 2020 was the Mat Fraser PE (Personal Edition).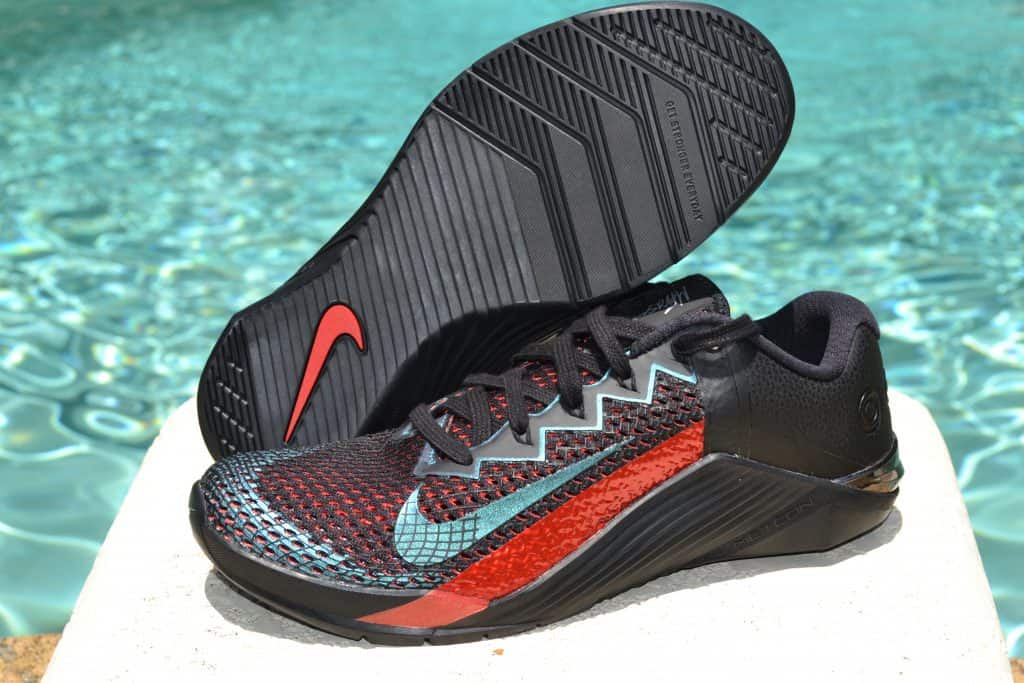 Are there any new performance features? Nope.
The shoe is adorned with several callouts to Matt's storied CrossFit career, and it looks pretty nice – that's it.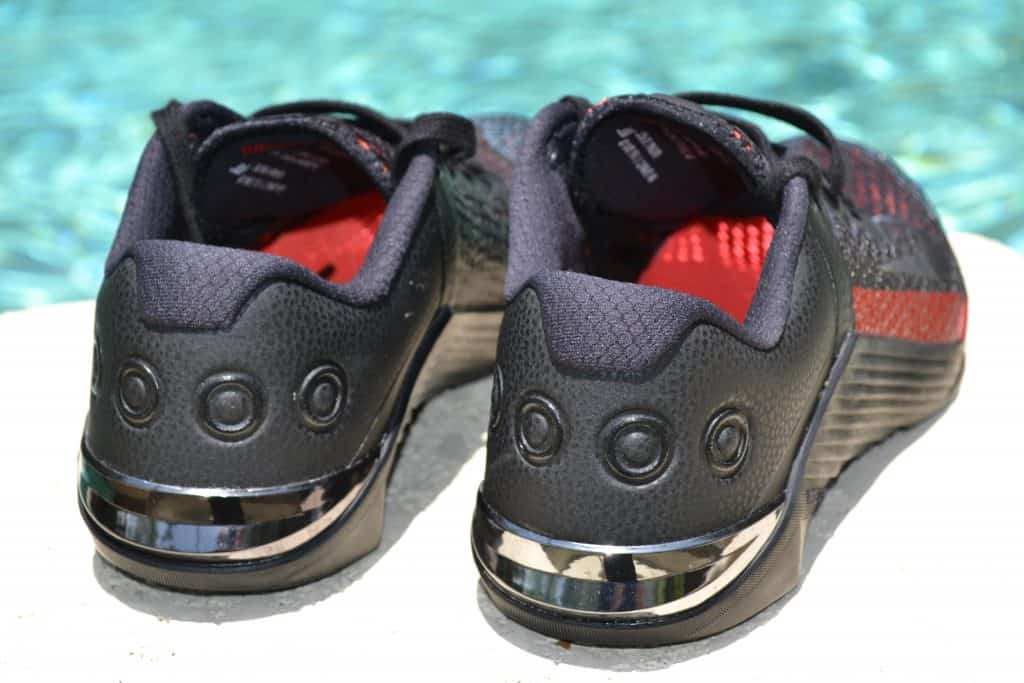 Overall, it's not a bad shoe. But it lacks the visual appeal of the 2019 version of the Mat Fraser shoe, in our opinion.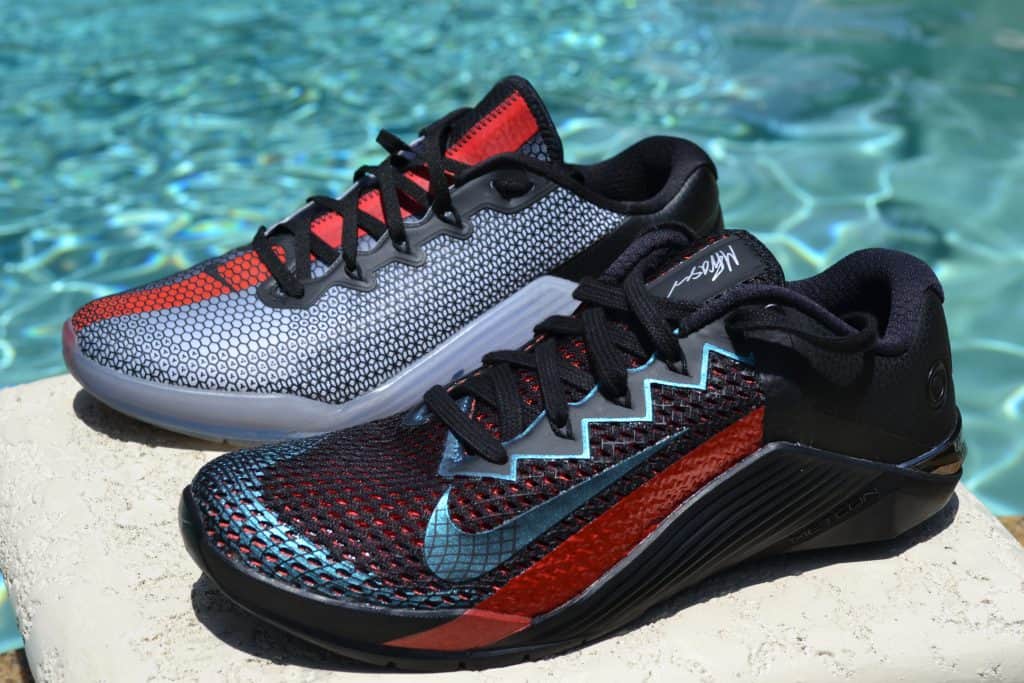 Nike Metcon 6 X
Here's a crazy looking shoe – this is the Nike Metcon 6 X.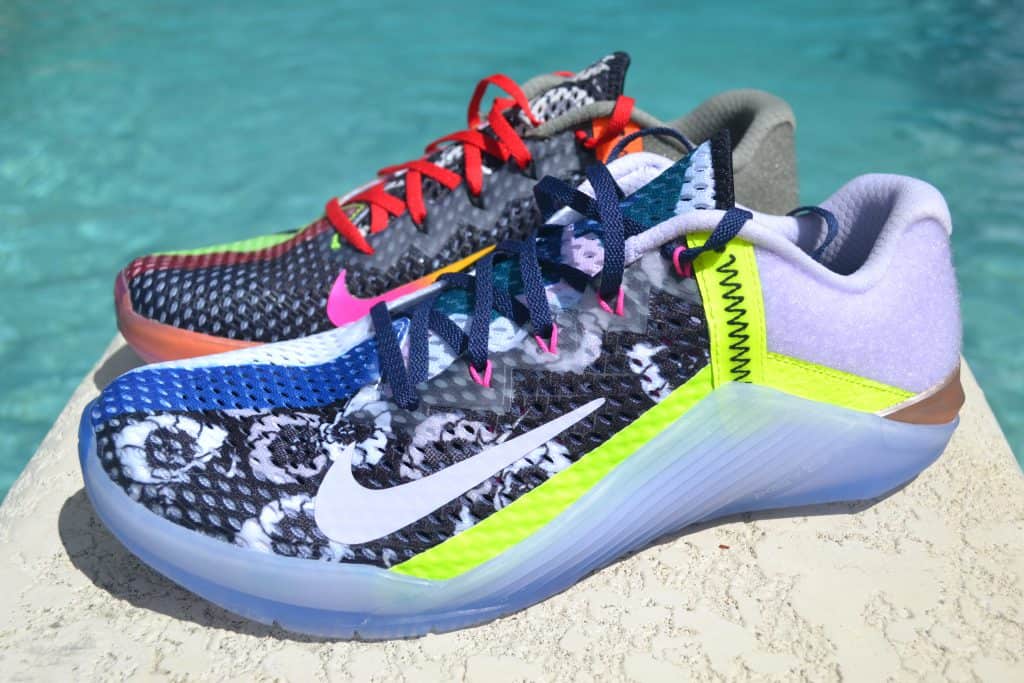 I like it… I think…
Nike took the design and visual elements from many of the iconic Metcon shoes of the past – and remixed them into one new design.
Does it look good? (That may depend on what angle you are looking at these from!)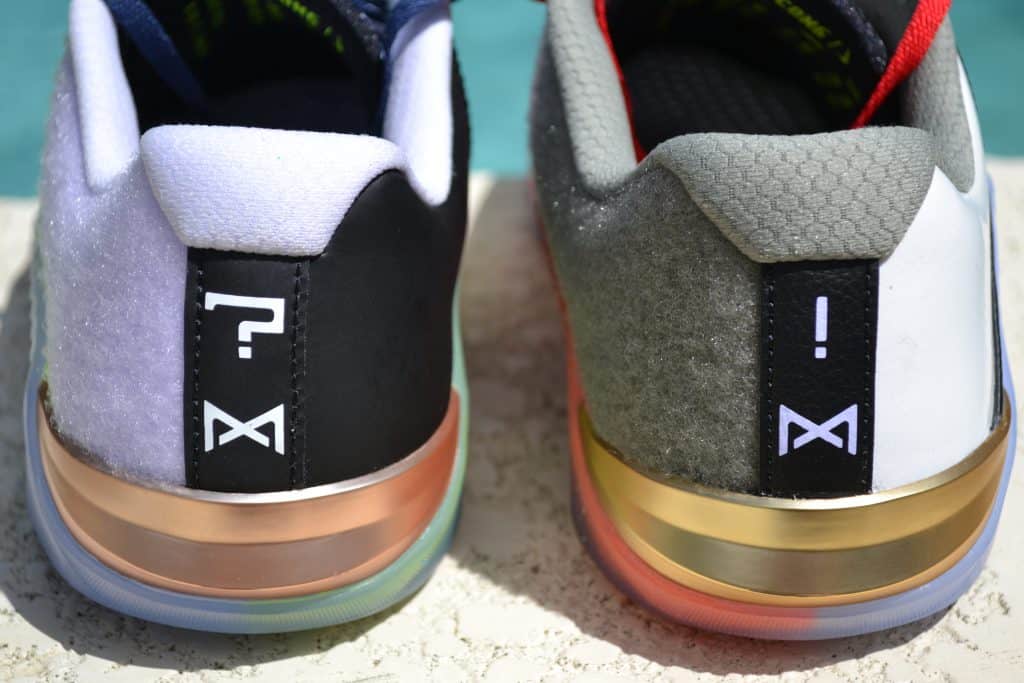 Beauty is in the eye of the beholder. If nothing else, these are conversation starters for sure.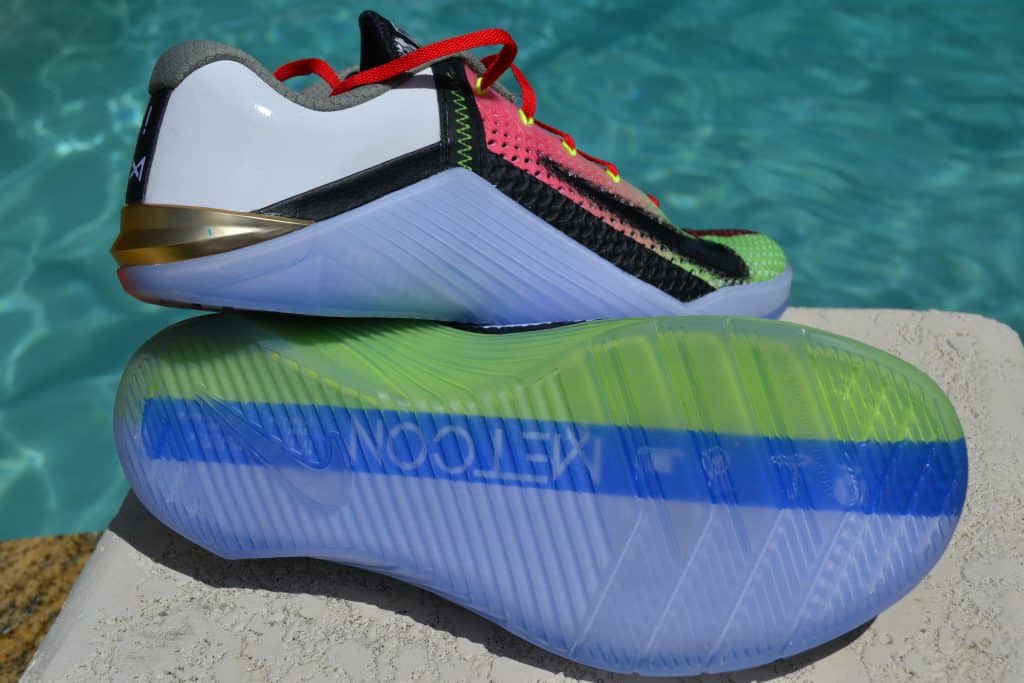 Nike Metcon 6 Premium
New for 2021, Nike has released the Nike Metcon 6 Premium.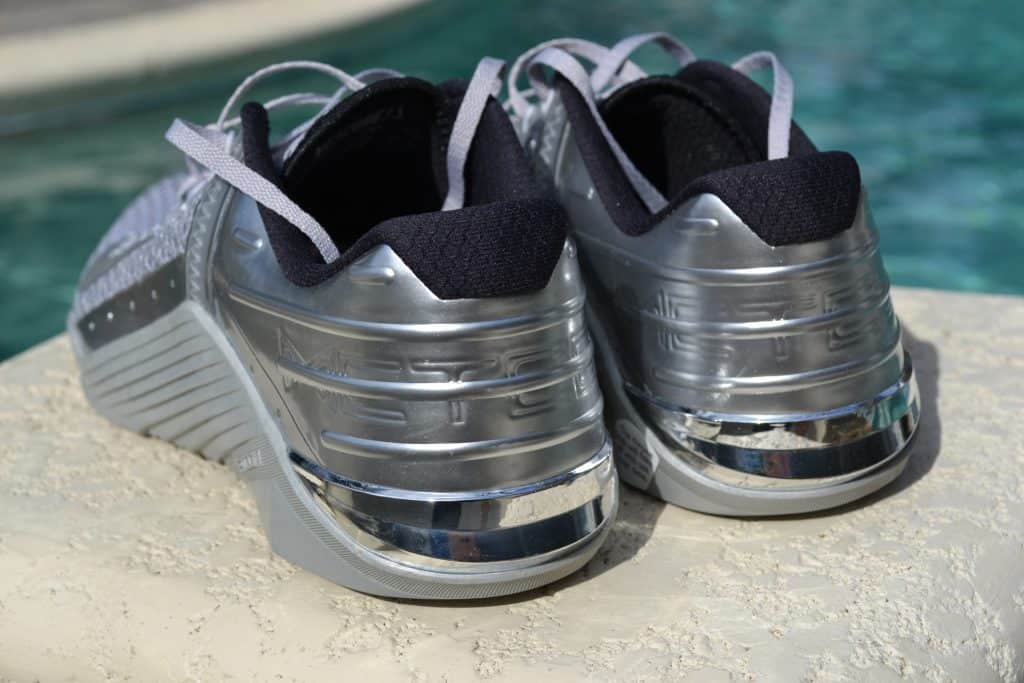 It's got a luggage and travel theme – and thoughtfully includes an awesome Metcon M luggage tag.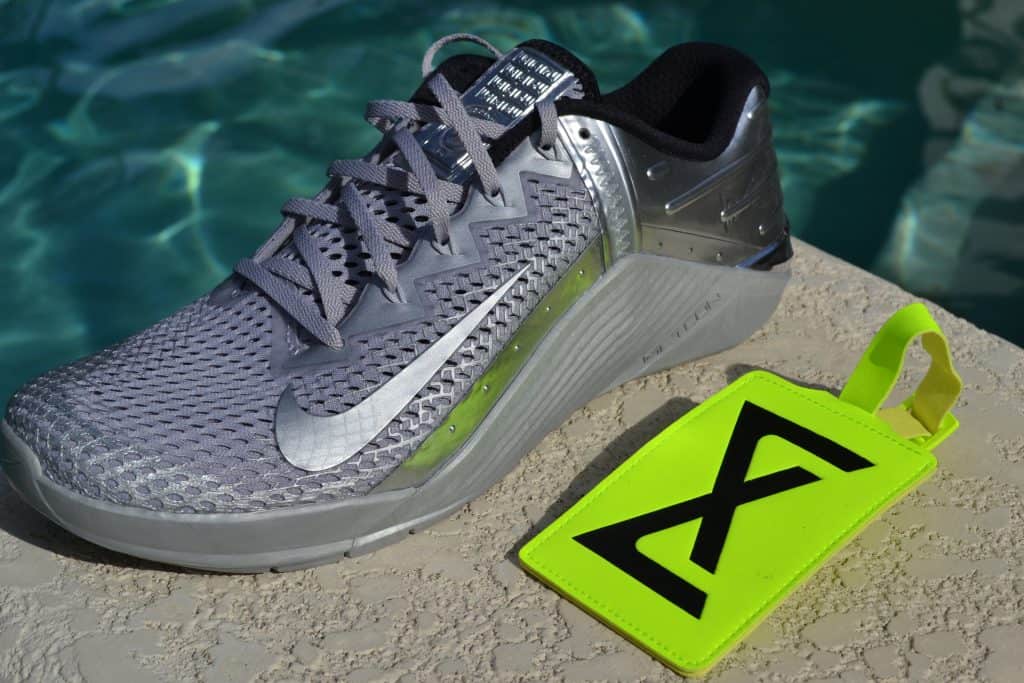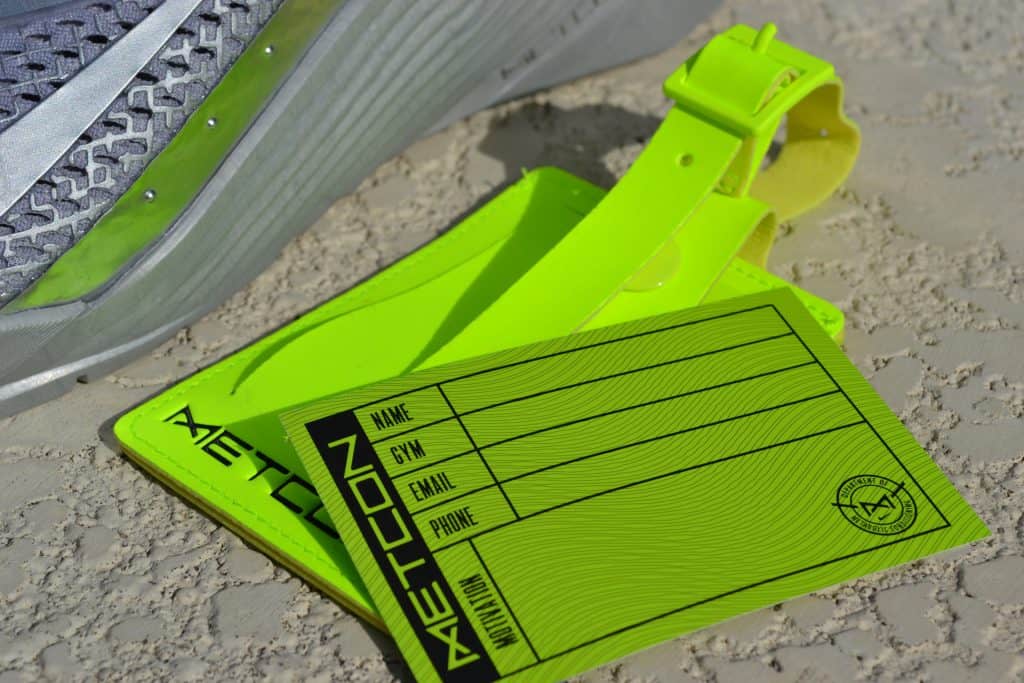 Beyond the good looks – it's just a regular Nike Metcon 6.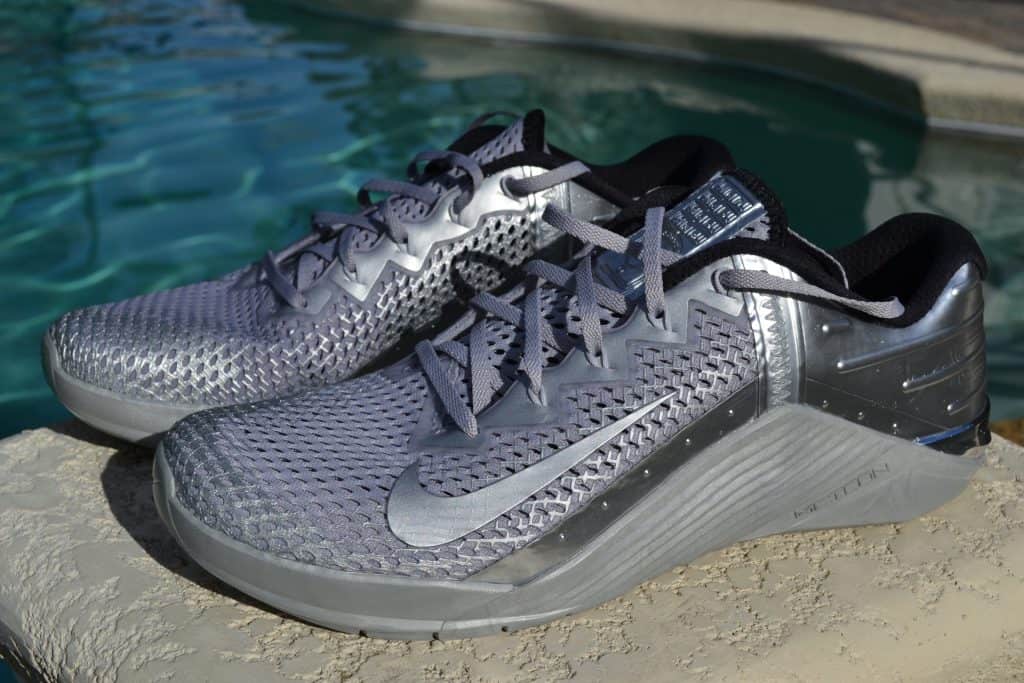 That's OK – it's a good training shoe.
Metcon 6 AMP Versus Nike Metcon 6
THere are several "AMP" versions of the Nike Metcon 6.
AMP usually means $10 more in price. What do you get for your money?
So far, the Nike Metcon 6 AMP shoes have been a visual upgrade – with bold styles, and different colorways. But, there are some new materials as well at least in some of these shoes.
As we mentioned earlier, the real compelling change from the Nike Metcon 5 is the new super-breathable upper.
Most of the AMP shoes have the same breathable upper, but there are exceptions.
Beyond that, the AMP line offers some bold color and style options.
There are no real performance differences in the AMP line – and we've tested all of these shoes ourselves.
Here's the first AMP version of the Nike Metcon 6 – it's a bold, fun color and style.
And it lets you proudly proclaim "I AM NOT A ROBOT".
Whether or not that applies to you is for you to figure out…
The men's version of the "Robot" Metcon 6 AMP is as stylish as the women's version – but a little more manly and subdued.
The Black/Metallic Pewter/Ice colorway is the most exciting version of the Metcon 6 AMP to date.
This AMP version uses different materials and has a glossy appearance on the heel, laces, and more.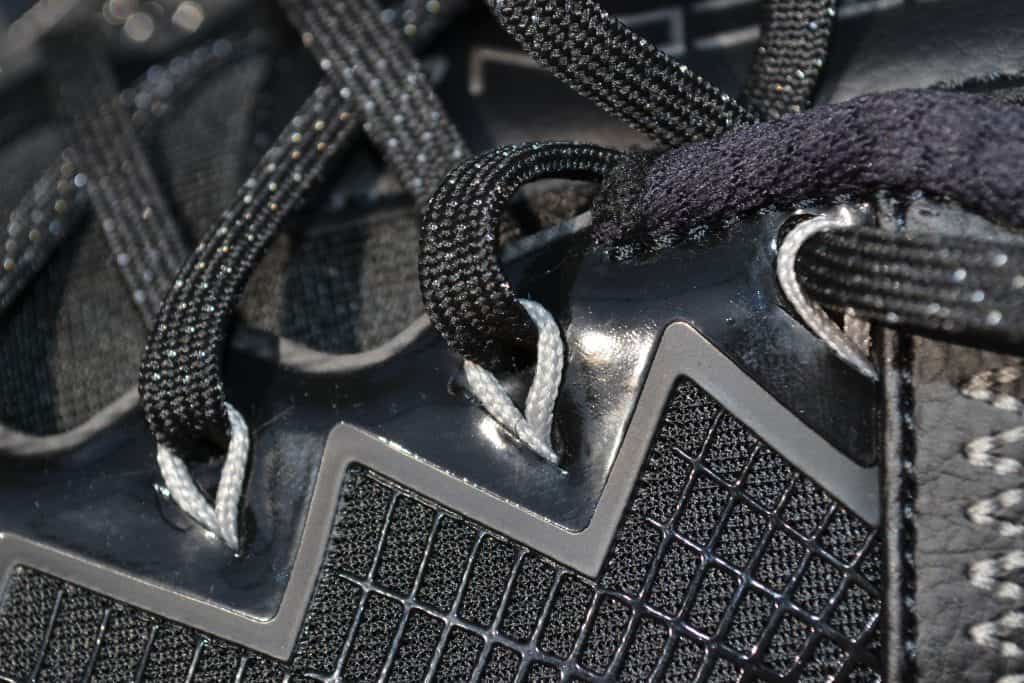 There's a chrome-plated heel counter too, just like on the Mat Fraser PE.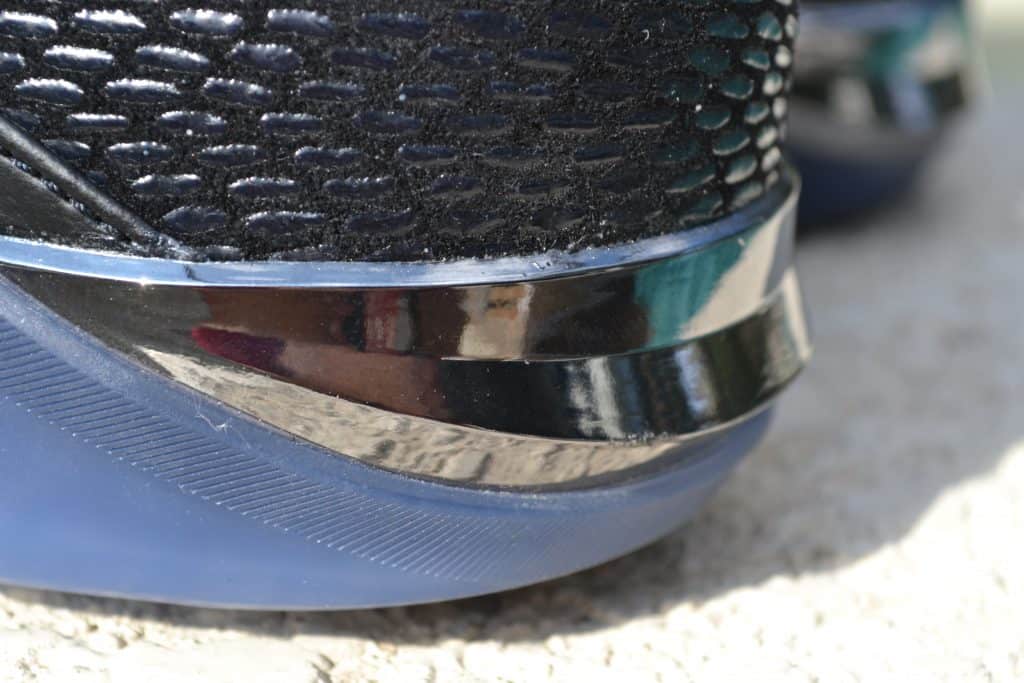 (Nike also warns you that the chrome finish will wear off over time.)
The AMP shoes come with the Hyperlifts – of course.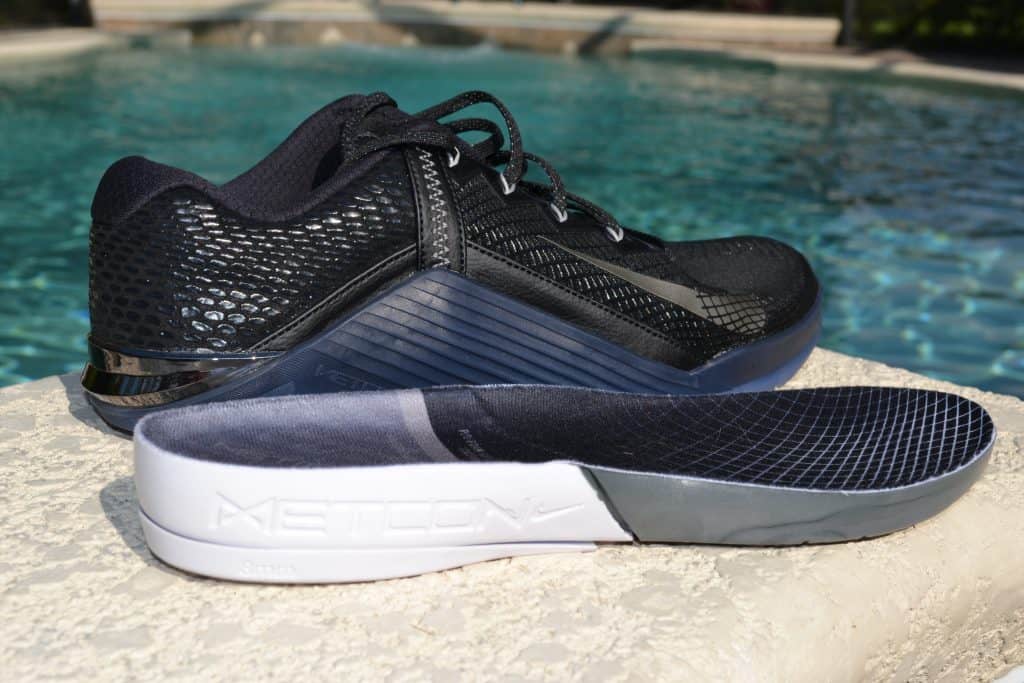 Nike Metcon 6 FlyEase
For the first time ever, Nike has made a FlyEase version of the Nike Metcon.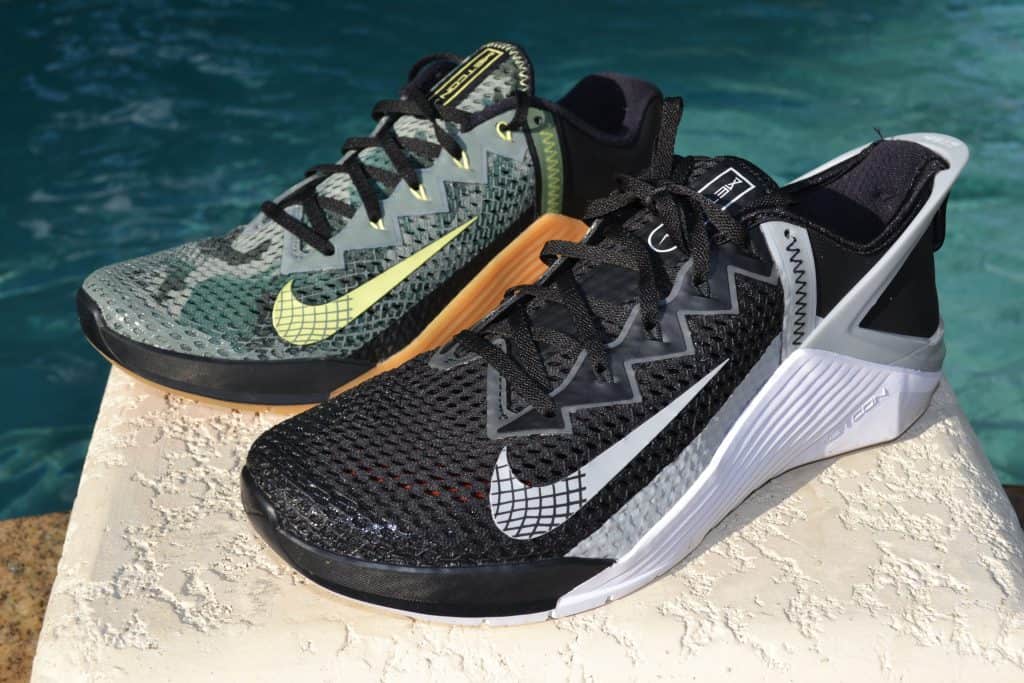 This is the Nike Metcon 6 FlyEase.
FlyEase is meant for adaptive athletes – once you tie the laces, you can put these on and take them off without using your hands or arms.
How does this work? Take a look:
That large TPU (tough plastic) frame in the back can be depressed – and then you can slide your foot in.
Overall, it's just like a regular Nike Metcon 6.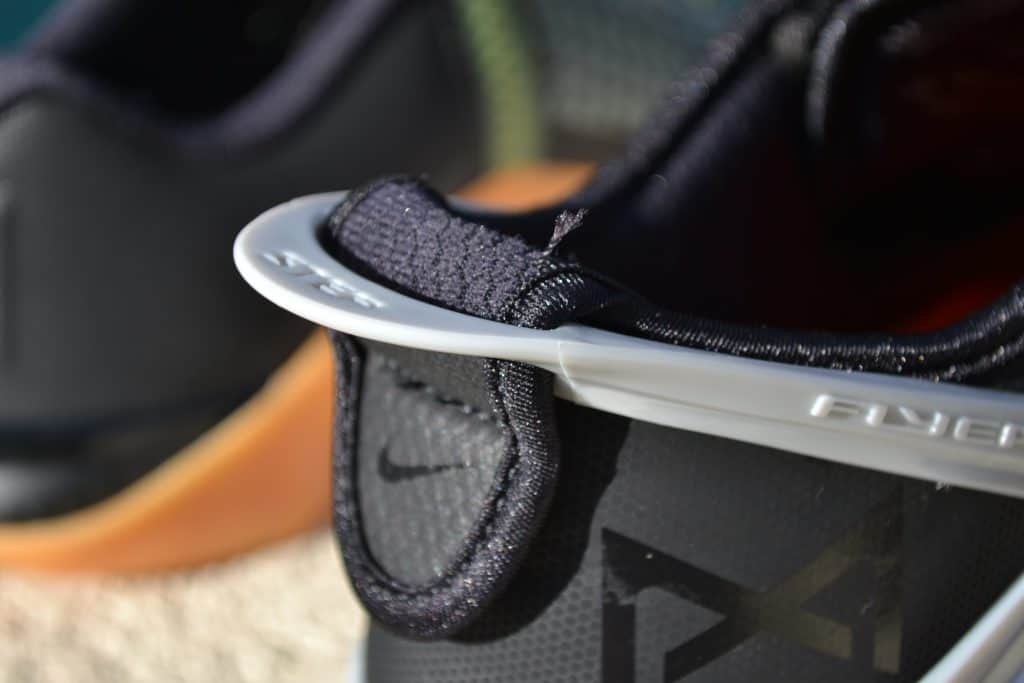 Just be aware there is no internal heel cup, which makes this shoe feel looser and less stable in the heel.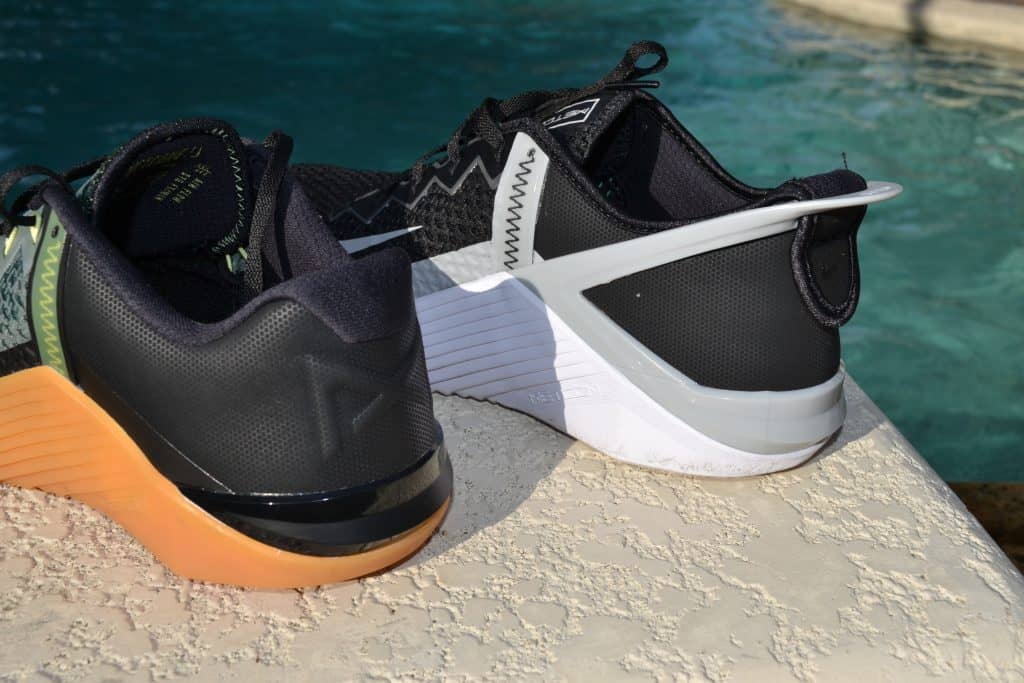 Metcon 6 Differences Review – In Summary
The Nike Metcon 6 is a great training shoe whether you are doing a CrossFit WOD, a functional fitness workout, or just bodybuilding in the gym.
There are many versions now, and it can be confusing to decide which is the right one for you.
We hope we've helped you figure out which is best for you.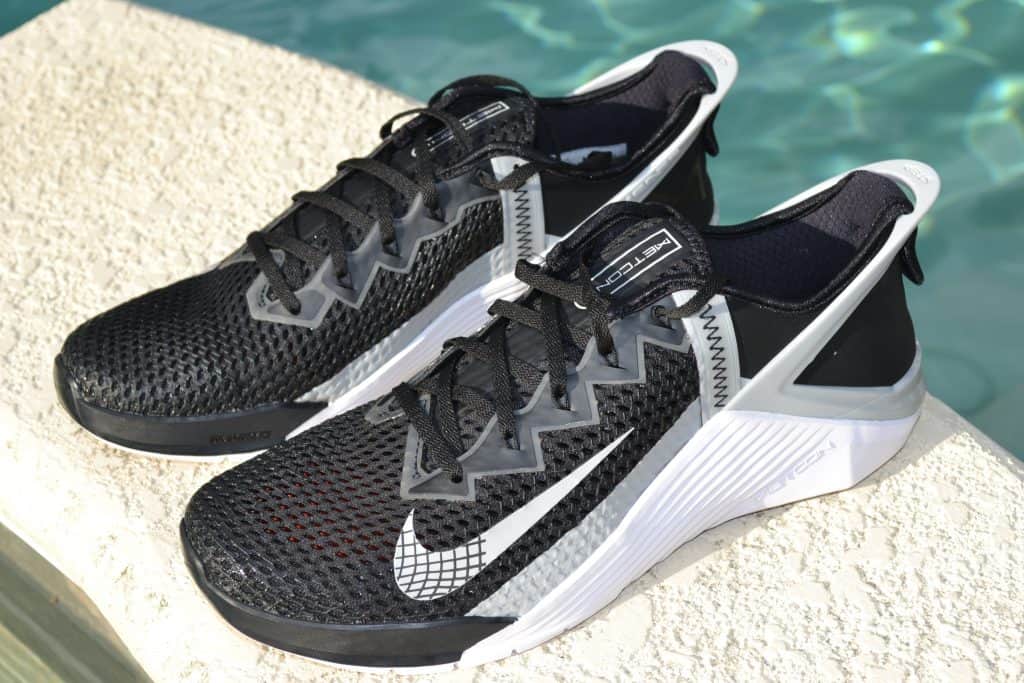 Photo Credits
Some product photos on this page are property of Nike.
This website is not affiliated or associated with CrossFit, Inc. CrossFit is a registered trademark of CrossFit, Inc.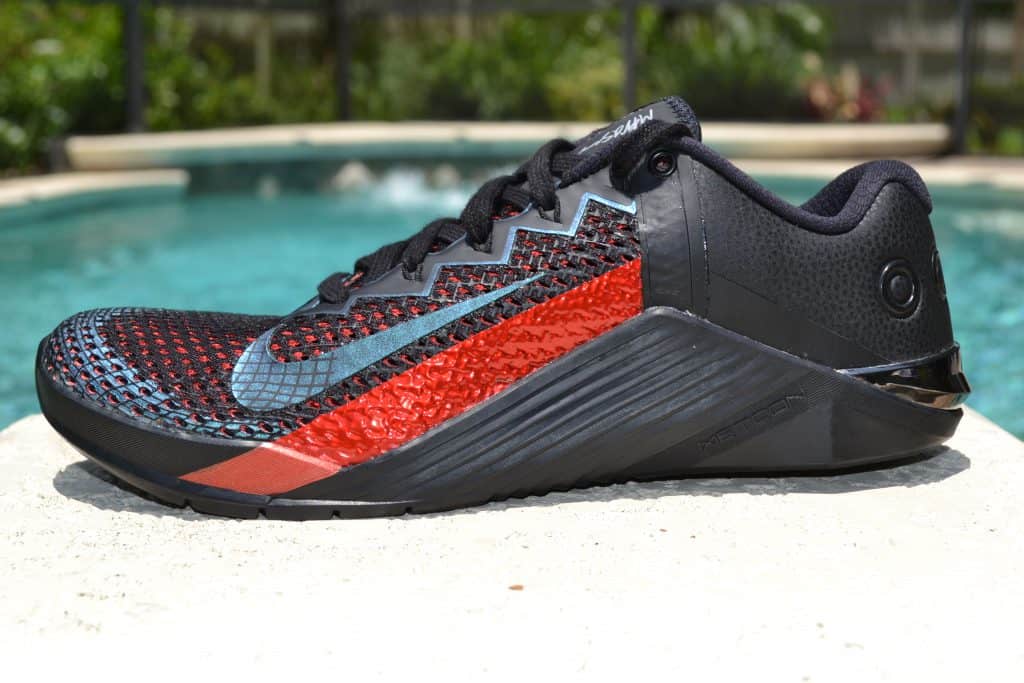 Affiliate Disclaimer
We are an affiliate of Rogue and others that sell these training shoes. If you buy shores or other training gear after clicking the links in this article, we receive a small commission at no extra cost to you. This helps us to bring you in-depth information and content on these great training products.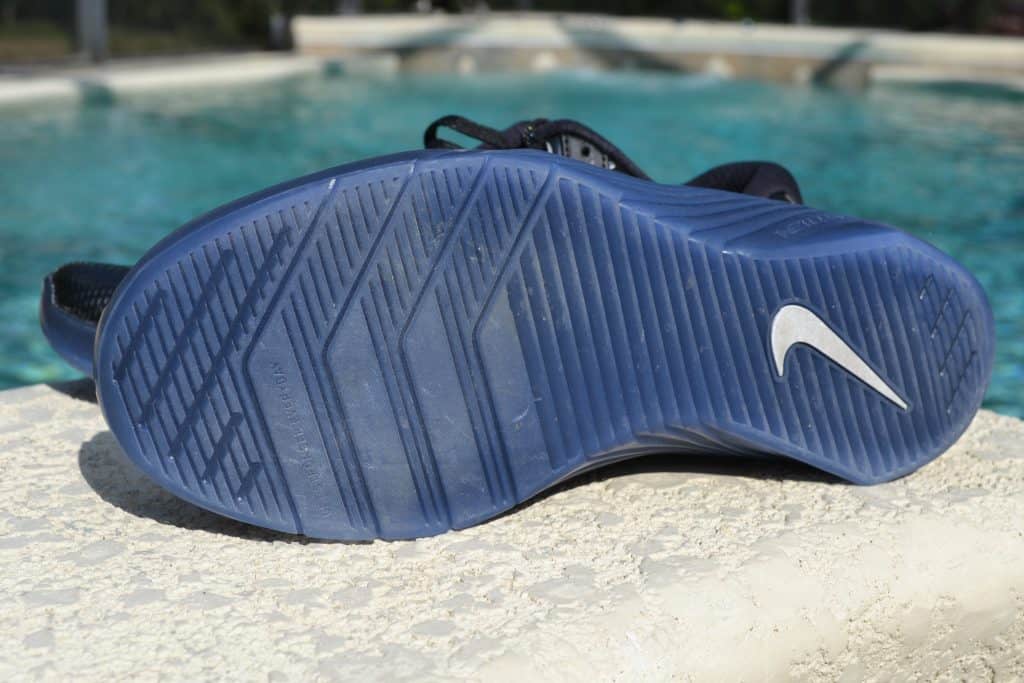 Tim is the founder of FitAtMidlife.com – an avid gym rat for 30+ years, he's a reviewer of many, many shoes – and founder of the Speed Bag Gathering – the world's only gathering of speed bag punching enthusiasts.  See more gym reviews at Tim's YouTube channel.