Keep your GORUCK rucksack dry as a bone with the new Ruck Rain Cover.
It is unavoidable to ruck in the rain, especially if rucking is part of your lifestyle. But if you want to keep your water-resistant rucksack completely waterproof, using the Ruck Rain Cover is the solution.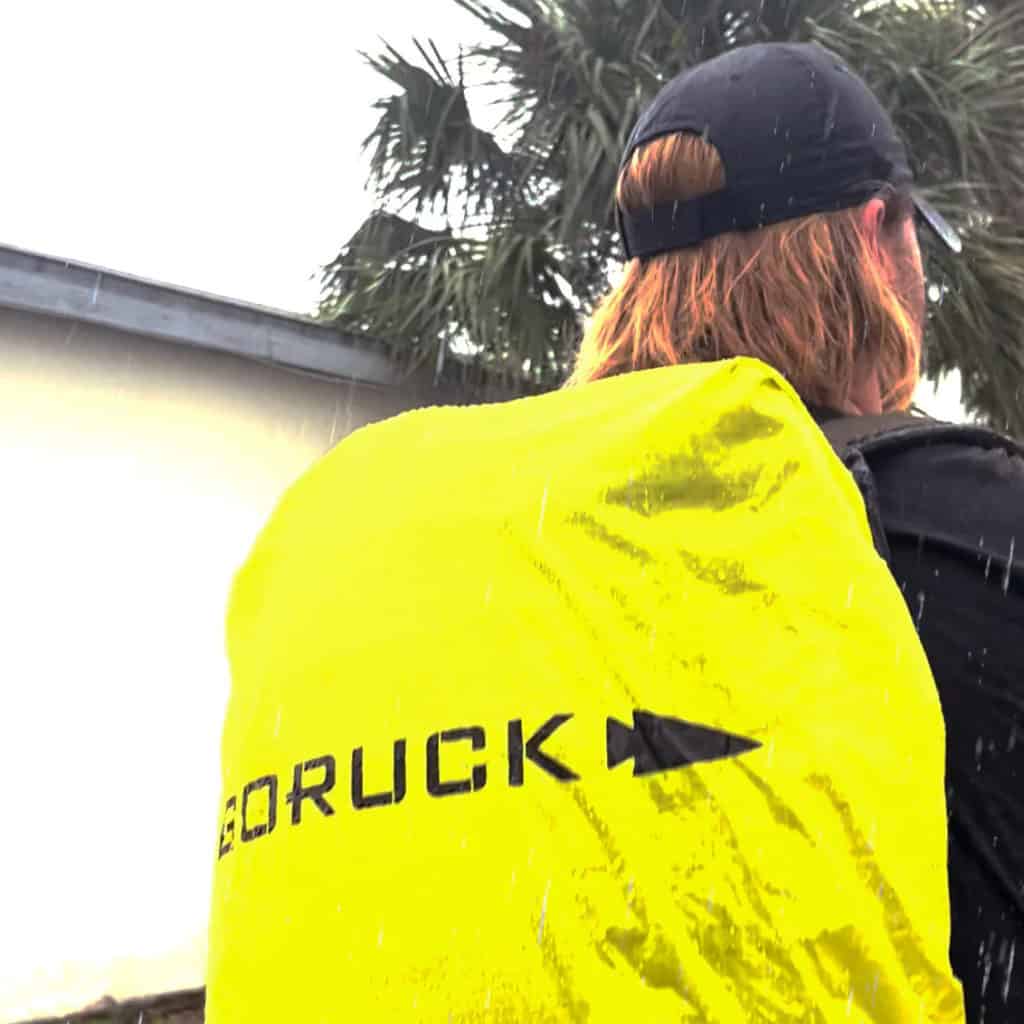 The GORUCK GR1, GR2, Bullet, and Rucker are NOT waterproof. They are "splash resistant" and can withstand some LIGHT rain. But, in an extended rainstorm – the contents of your rucksack will get wet (Trust me – I know!).
Keep your ruck dry with the new rain cover: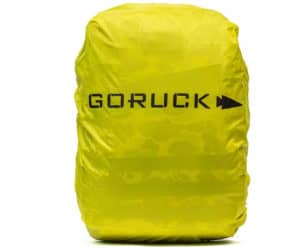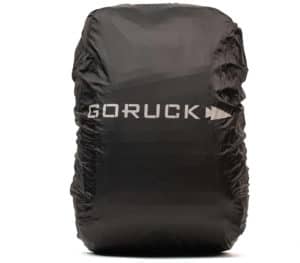 Ruck Rain Cover – Overview
The Ruck Rain Cover adds an extra layer of protection when rucking or traveling in foreign places and unpredictable weather. This cover allows you to go outside, ruck, or hike even if it is raining, as it protects your rucksack from the elements. Just take your Rain Cover out and pull it over your ruck to make it 100% waterproof. It also has a drain hole to keep it free from water.
The cover gives your rucksack less exposure to water and debris and prolongs the life of your rucksack and backpack. This cover also keeps your rucksack clean for other activities beyond rucking and hiking. It is lightweight, tearproof, and the toughest Rain Cover on the market. It packs down to a 4 to 5-inch pouch, so you can take it anywhere.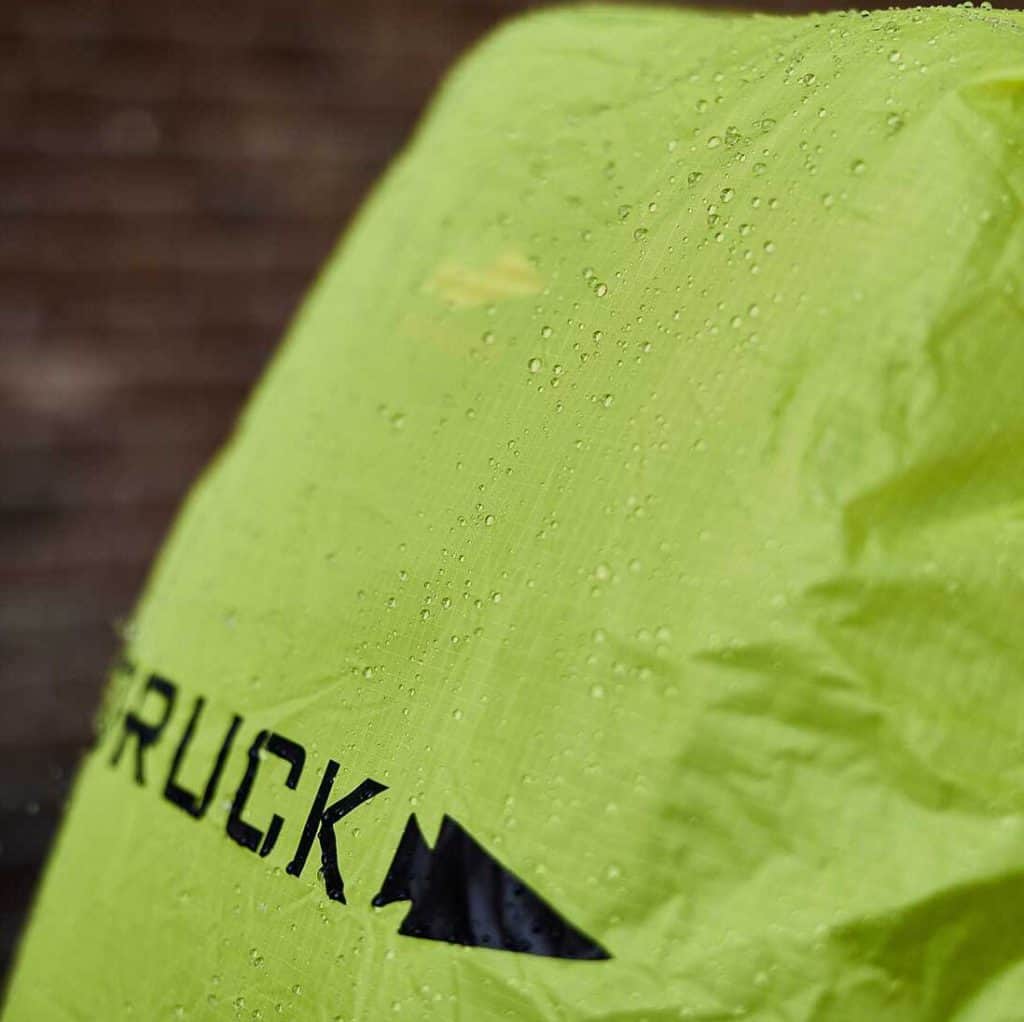 The Ruck Rain Cover has a PU1500MM coating that makes it 100% waterproof and 70D ripstop weaving, making the rain cover incredibly durable yet very lightweight. The 20-26L fits 20L Rucker, 25L Rucker, 21L GR1, 26L GR1, and 26L GR2, while the 34-45L fits 33L Rucker, 34L GR2, 39L Rucker, and 45L GR3.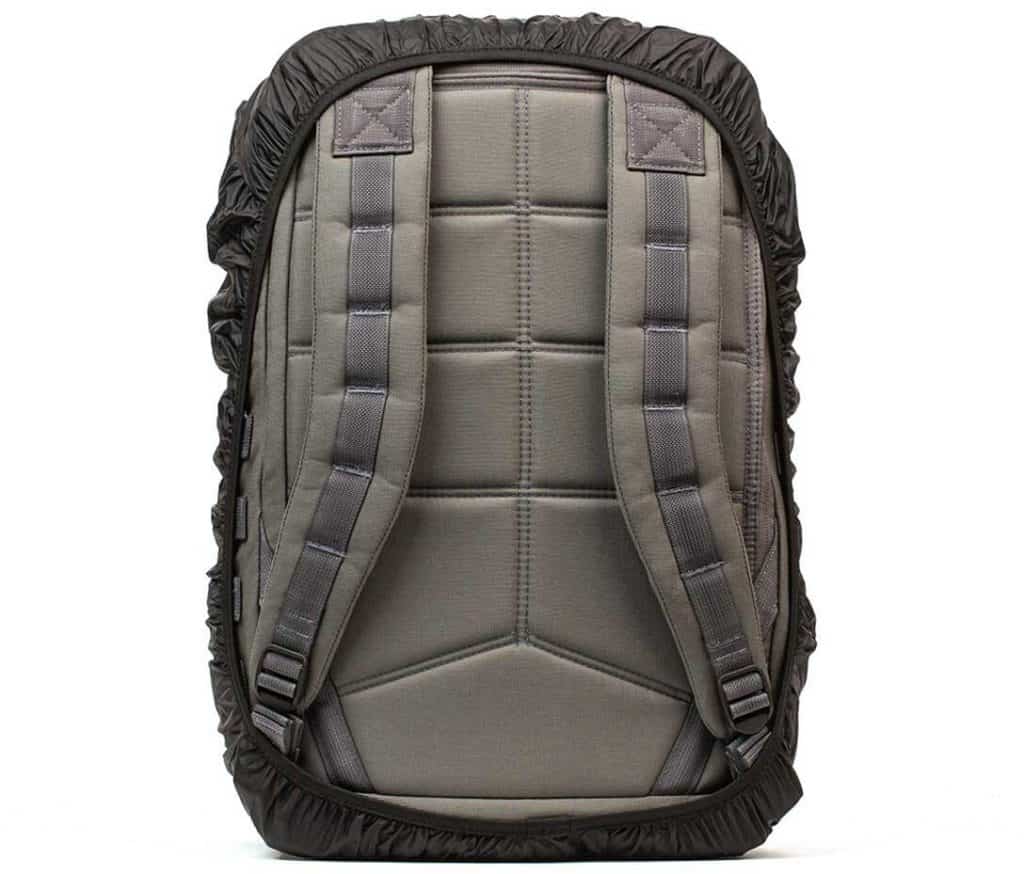 Ruck Rain Cover – In Summary
That's our close-up look at the Ruck Rain Cover.
Rucksacks from GORUCK are water resistant, but covering them with the Ruck Rain Cover will make them fully waterproof and protected from the elements. It also keeps your rucksack clean and makes it last longer. The Ruck Rain Cover comes with GORUCK's Scars Lifetime Guarantee and is now available for $30.
Looking for more options? Check out these other great products:
Don't want to invest in a rain cover? You should get some dry bags – these are light-weight but tough waterproof bags that you can use INSIDE the ruck sack to keep essentials dry. I use mine to protect a DSLR camera.
By the way, we recommend the GORUCK Rucker 4 for fitness purposes. With so many recent updates, it's actually now a better rucksack than the GR1.
Organize your ruck accessories in maximum style with the GORUCK GR2 Field Pocket Carryology Kaidan More products from GORUCK.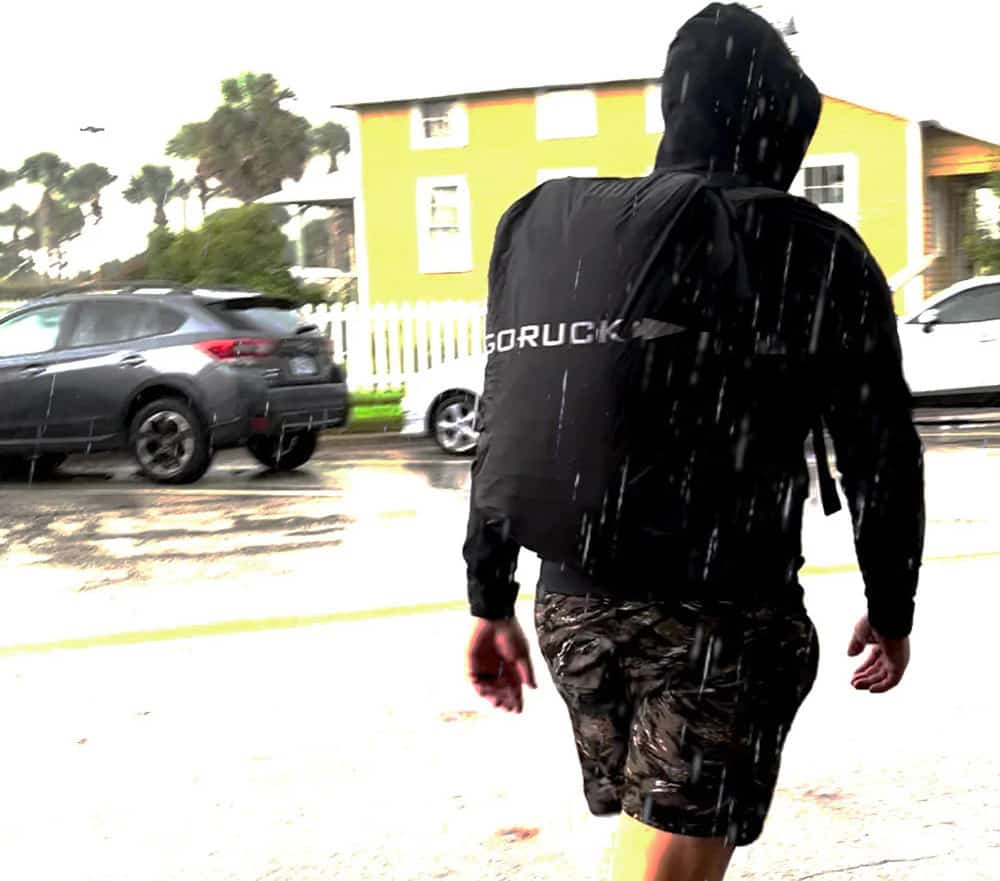 Photo Credits
Product photos on this page are property of GORUCK.
This website is not affiliated or associated with CrossFit, Inc. CrossFit is a registered trademark of CrossFit, Inc.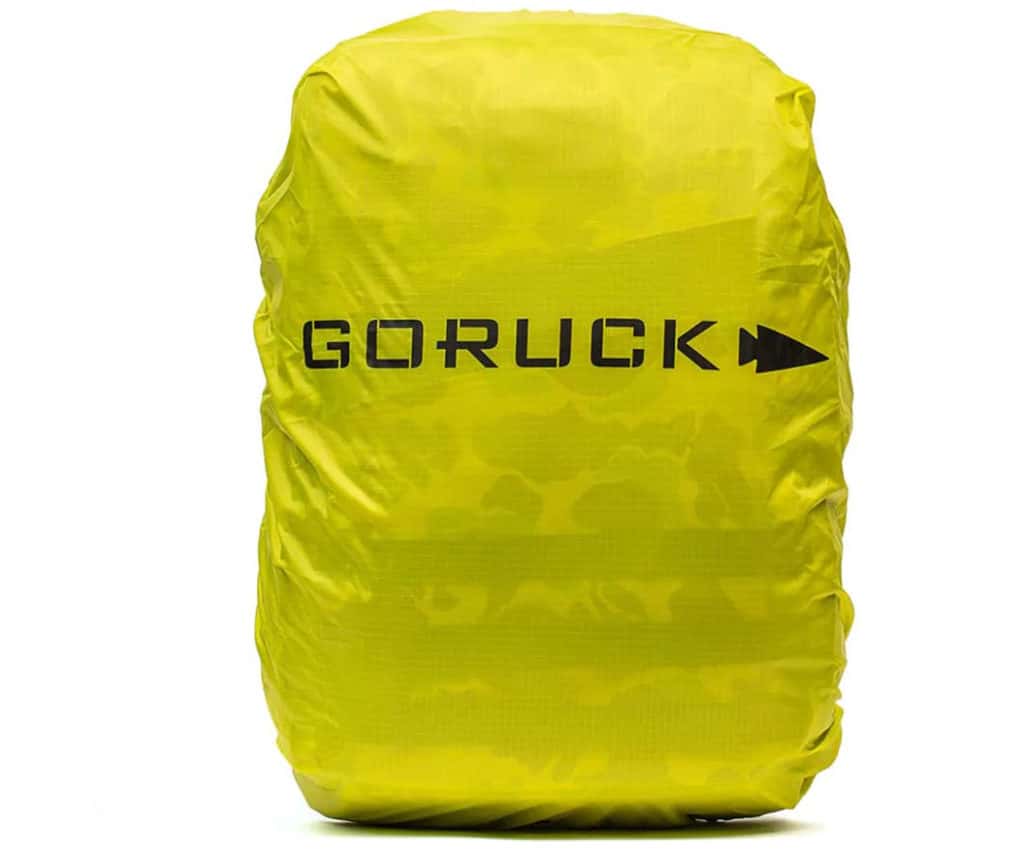 Affiliate Disclaimer
We are an affiliate of GORUCK and others that sell this training gear. If you buy clothing or other training gear after clicking the links in this article, we receive a small commission at no extra cost to you. This helps us to bring you in-depth information and content on these great training products.
Tim is the founder of FitAtMidlife.com – an avid gym rat for 30+ years, he's a reviewer of many, many shoes – and founder of the Speed Bag Gathering – the world's only gathering of speed bag punching enthusiasts.  See more gym reviews at Tim's YouTube channel.