Rogue has the red-hot
Echo Bike
. Grab one while they last!
Let's take a look at Rogue Ankle Cuff Cable Attachment.
Maybe you have seen ankle cuff cable attachments in the gym but haven't tried using them because you are unfamiliar with them. But in case you don't know, incorporating them into your workout routine is easy, plus it gives your body many advantages, especially the lower body.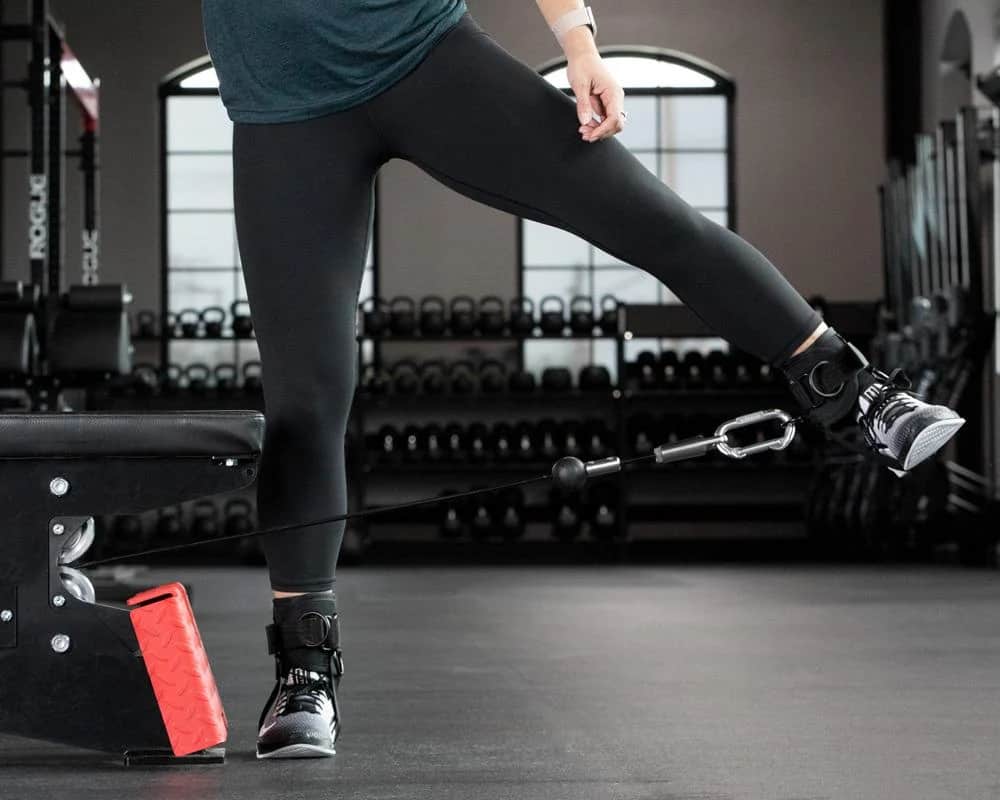 Here are some of the styles we are going to look at:
Rogue Ankle Cuff Cable Attachment – Overview
Ankle Cuff Cable Attachments are great in giving you tighter and more toned abs and legs. They help you improve the strength, size, and definition of crucial parts of your core, legs, thighs, hips, and glutes. These attachments include a cable pulley and straps. Using straps and putting them on is simple and highlights a hook or loop to attach it to the tip of a cable on a cable pulley machine providing resistance at the weight you set and enable restrained, fluid movements.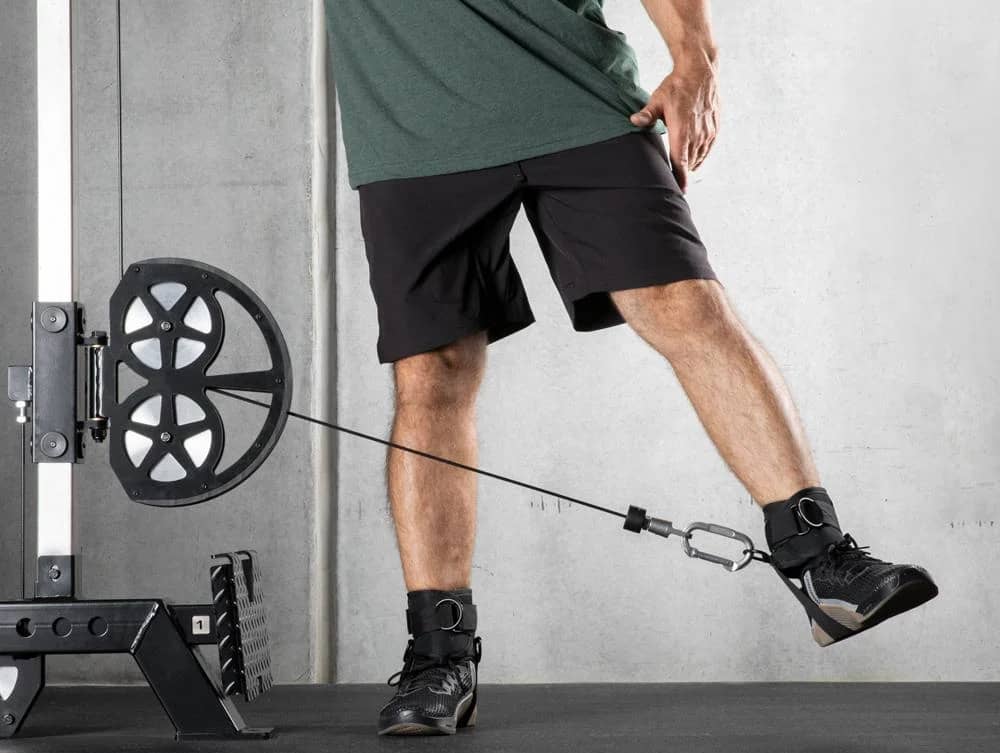 When using an ankle strap on a cable machine, you need a solid core to perform leg exercises. Like any other workout, form is essential, and you have to keep your back, neck, head, and hips aligned. You can do exercises like cable squats, cable hamstring curls, cable lateral lunges, cable hip abductors, and many more.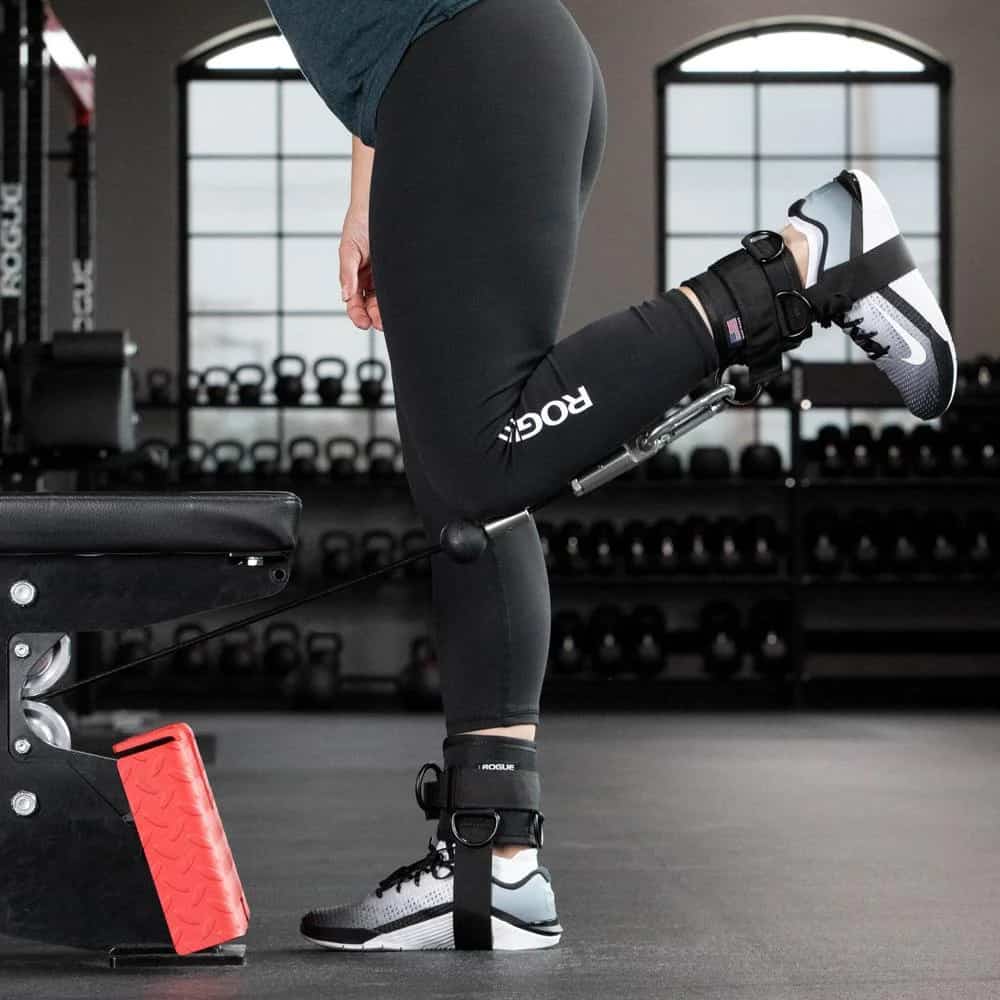 Ankle Cuff Cable Attachment
The Ankle Cuff Cable Attachment is effortless to use – just fasten the cuff around the leg above the ankle and tighten it in place through the 1.5″ wide nylon webbing strap (with hook-and-loop closure) and welded rectangle D-ring. The added stirrup guarantees that the cuff will not slip up your leg or slip off mid-set. The middle of the stirrup will sit roughly 4.5″ below the bottom of the cuff. Most of the ankle cuff attachments depend on a single point of attachment to your cable machine.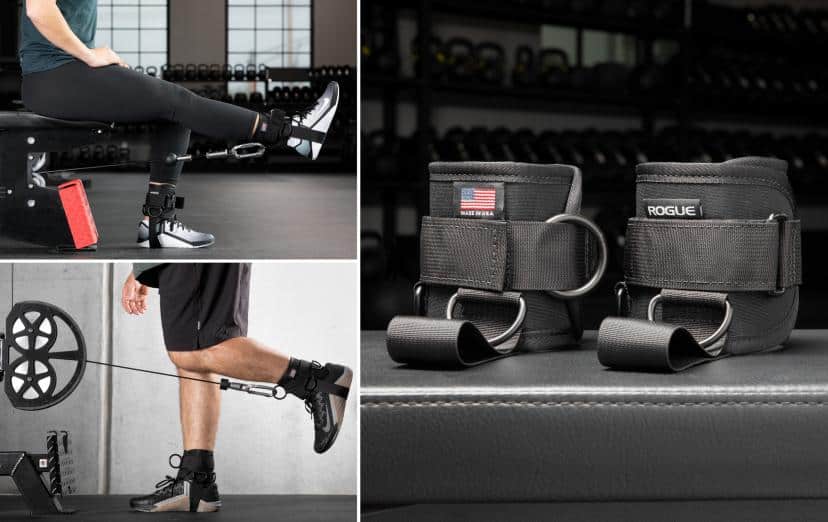 Rogue included four welded-ring attachment points on the Rogue Ankle Cuff (located on the front, back, and each side), allowing you to adjust your movements without having to re-adjust the cuff instantly. These simple but powerful accessories give you another practical way to target muscles in the lower half of the body, including the glutes, calves, hamstrings, etc. You can use these accessories when doing exercises such as hamstring curls, kickbacks, leg extensions, reverse, and lateral lunges, cable hip abductions, and more.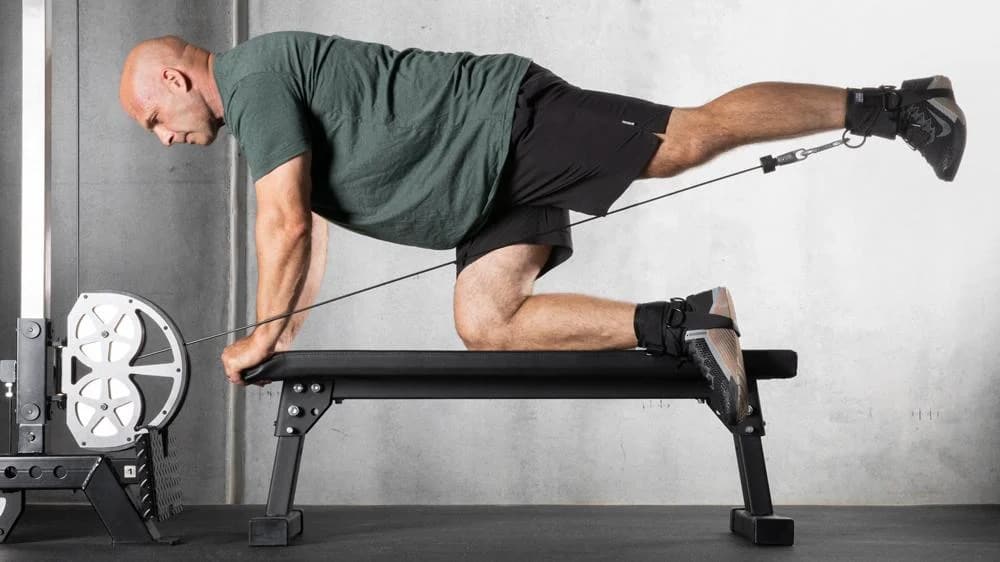 Rogue CT-1 Cable Tower
Rogue CT-1 Cable Tower is created for a personal home gym and for the use of many athletes in a more extensive training facility. Any user can use this machine because of its custom, precision adjustments. The 250 LB weight stack allows immediate adjustments to any skill level, with a 2:1 ratio in pull resistance and custom shrouds to help avoid pinch points. It is also pliable to a wide range of exercises with 16 different height adjustment settings on a 180-degree swivel.
The CT-1 Cable Tower is manufactured in the USA from 3×3″ 11-gauge steel and is heavy-duty but also thoroughly perfected from Rogue's original designs, with precision-machining and in-house testing by skilled, high-performance athletes. The column has 6″ aluminum pulleys and a 250 LB weight stack manufactured in-house, and the ¼" cable itself is built to the same military specs as aircraft cable, jacketed in nylon for excellent versatility and durability. The standard finish is a vintage MG Black powder coat. The Cable Tower includes a Leather Tricep Strap and plastic-covered Band Attachment Pegs.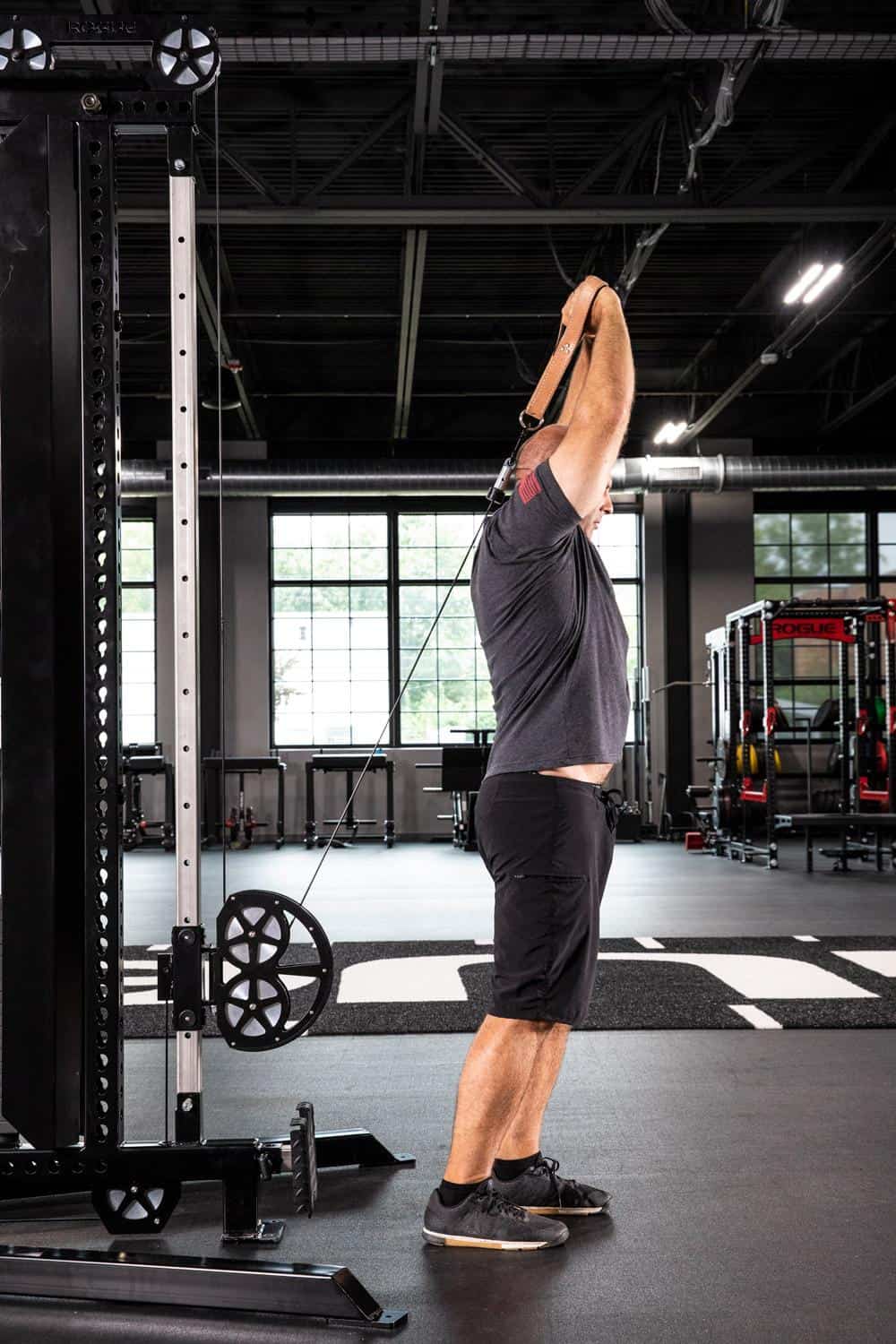 Rhino Belt Squat
The Rhino Belt Squat highlights two stainless steel, horizontal weight posts with 15.75″ of loading capacity on each side. The Rhino Horn is adjustable up and down to adjust the "racked" or resting height to specific user's heights. The four machined Acetal rollers containing two bearings ensure that the trolley moves sleekly up and down the rail. The Monster Rhino Belt Squat platform is made from a 0.125″ thick diamond tread plate and is completed in Rogue's Signature Texture Black powder coat to render advanced durability and a non-slip surface. The platform dimensions are 26″ deep x 48.5″ wide, while the tread plate sits on top of a 1″ x 3″ steel frame and connects to 3×3″ front feet for added stability and rigidity.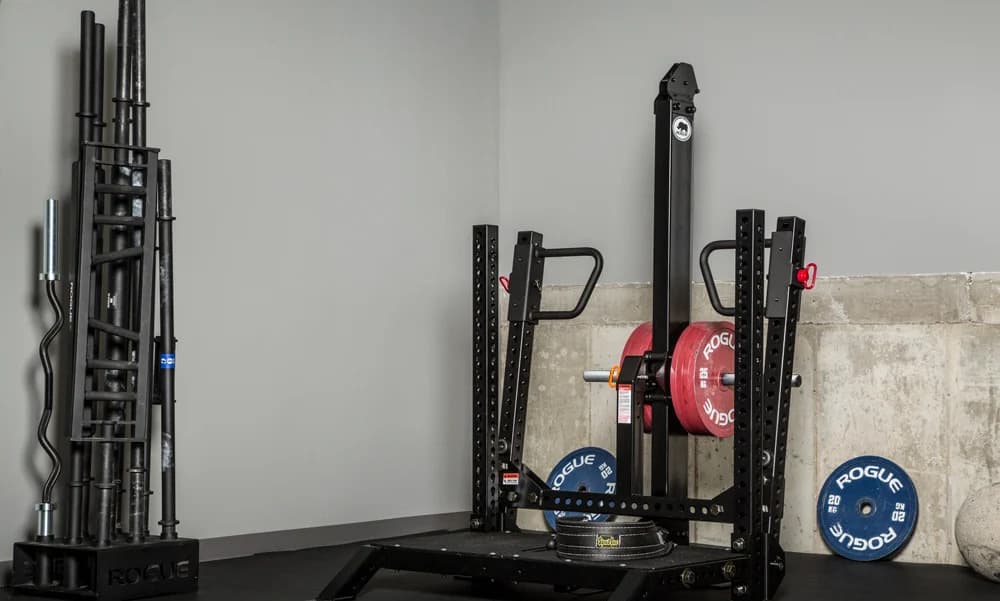 The handles on the Rhino are 1.25″ in diameter and can be adjusted up or down for the user's comfort. They allow for both overhand and neutral grip positions. The inside of the channel on the handles features a protective UHMW plastic cover. The Rhino Belt Squat is made in the USA and includes a custom-designed Rogue Multi Belt. This particular squat belt allows five adjustable size settings (from 44″ to 60″), built-in padding for decreased hip abrasion, and a spacer mesh interior for breathability. The Rhino stands on its own, and a set of 53.925″ tall legs are included to serve the same purpose as the uprights on a rack. Two angled front feet (3×3″) are also included to help guarantee the platform's stability. A Laser-cut Rogue branding is emphasized on each side, and the tower consists of a Rhino sticker on each side.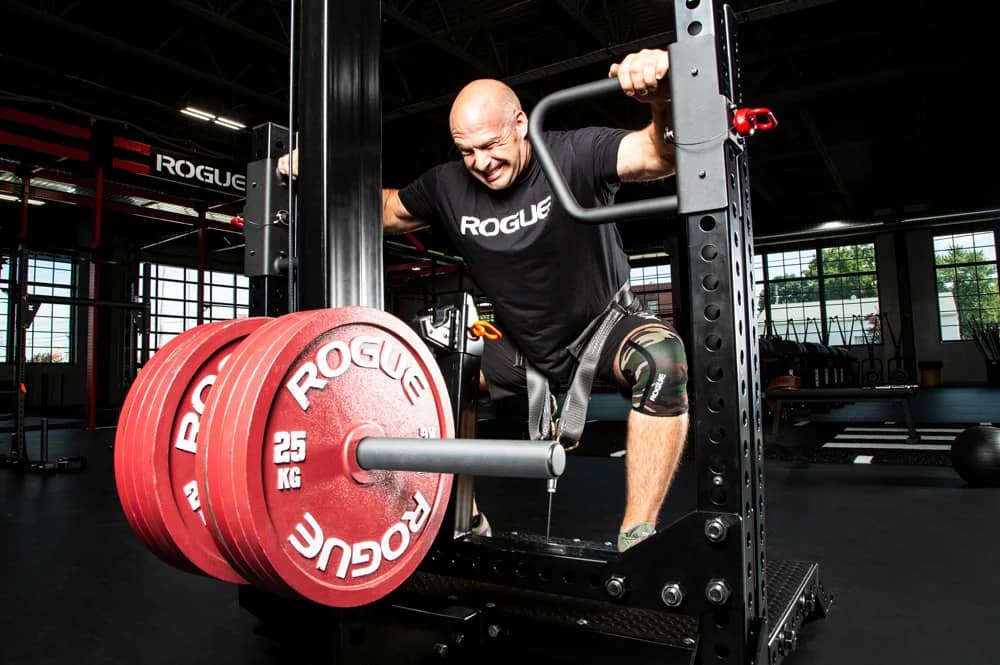 Monster Lat Pulldown Low Row
The Monster Lat Pulldown allows you to immediately switch from seated lat pulldowns and triceps pushdowns to a low row, just by changing their body position. This makes it a suitable machine for a garage gym or many athletes moving through their regimens in a more extensive training facility. The cut, fully knurled, and bent of the stainless steel lat pulldown bar is created and designed by the manufacturing team of Rogue in Columbus. It measures 48″ in length and 1.125″ in diameter. The expanded 6″ nylon pulleys produce steady, smooth movement and are ready for the task of repeated, high-intensity use.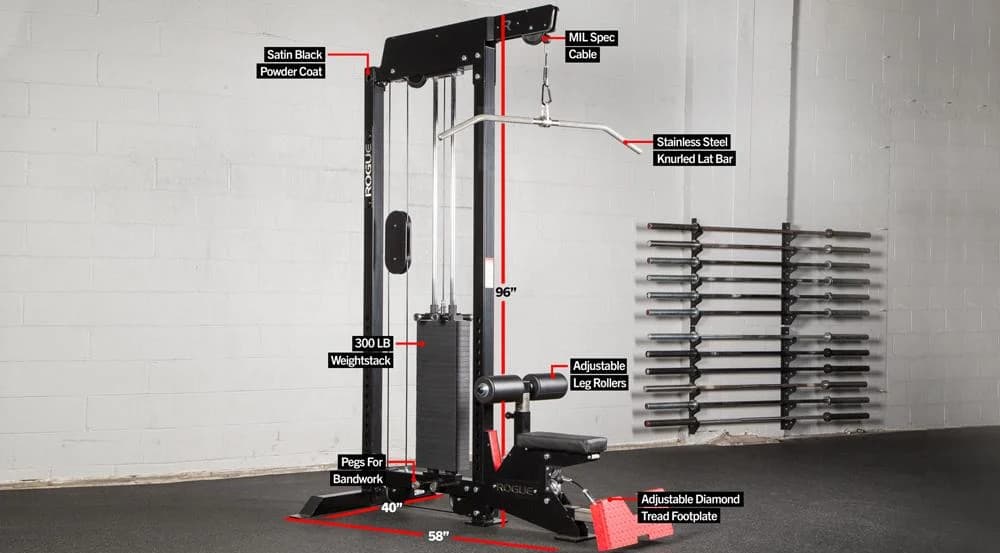 The floating pulley assembly has also been improved with lightweight UHMW covers that help reduce any edges that could destroy the cable. The 0.25″ cable is built to the same military specifications as aircraft cable and jacketed in nylon for superior flexibility and durability. This machine is made from 3×3″ 11-gauge steel, heavy-duty, and is thoughtfully improved from Rogue's own original designs. The machine's eye (where the cable connects and carabiner clips on) is machined in-house from stainless steel, and the mixture of a primary Satin Black finish and the unique Rogue Red finish (on the footplate) creates a bold contrast and great look.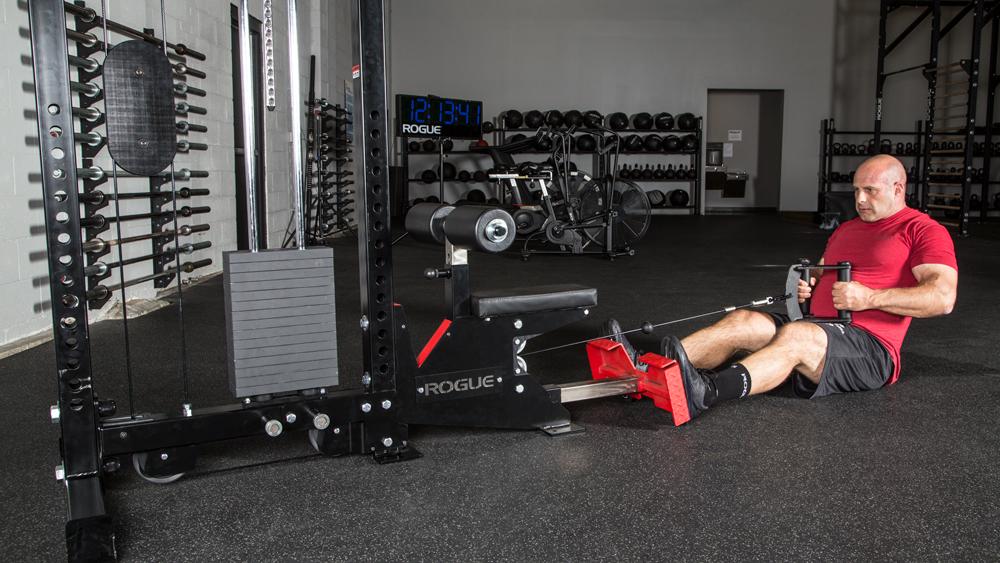 Rogue Ankle Cuff Cable Attachment – In Summary
That's our close-up look at Rogue Ankle Cuff Cable Attachment.
Ankle Cuff Cable Attachments are simple to use and effectively hit muscles in the lower half of the body, including the calves, glutes, hamstrings, etc. Common movements include leg extensions, hamstring curls, kickbacks, cable hip abductions, reverse, and lateral lunges, and more. Always make your workouts gradual and controlled for best results and to avoid injury.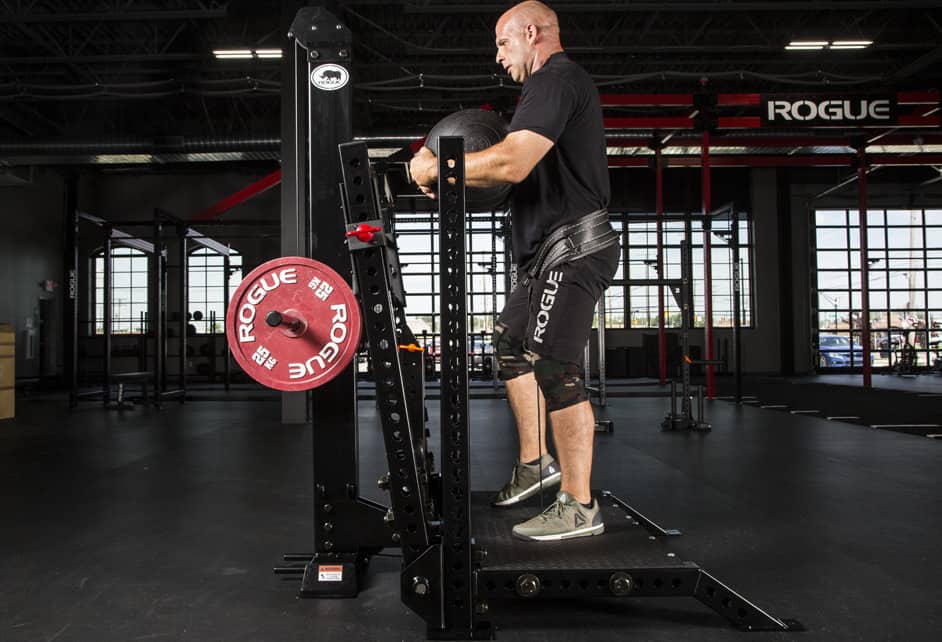 Photo Credits
Product photos on this page are property of Rogue.
This website is not affiliated or associated with CrossFit, Inc. CrossFit is a registered trademark of CrossFit, Inc.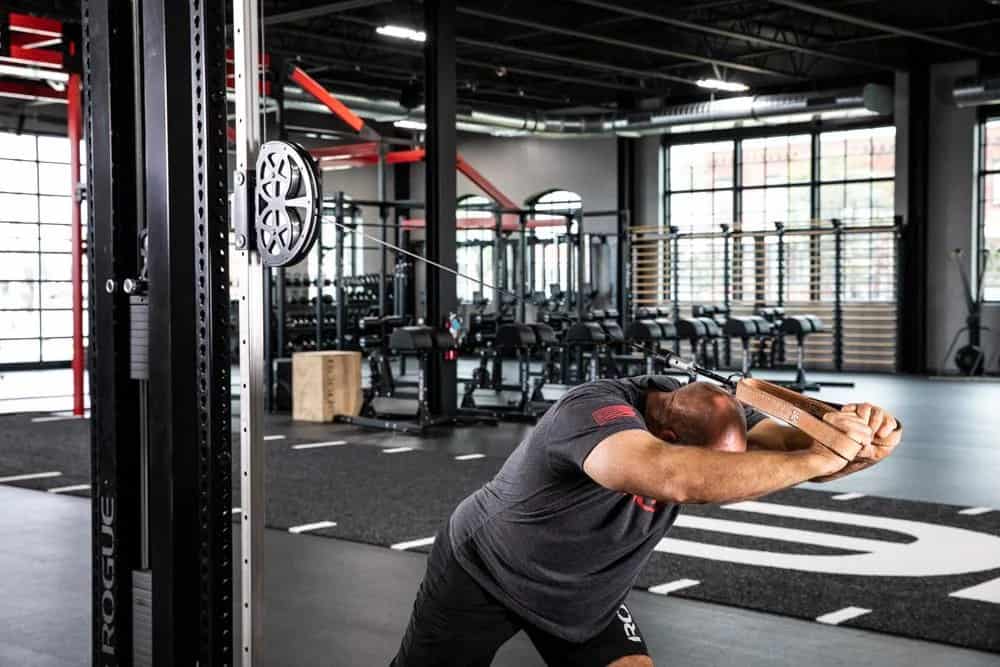 Affiliate Disclaimer
We are an affiliate of Rogue and others that sell this training gear. If you buy clothing or other training gear after clicking the links in this article, we receive a small commission at no extra cost to you. This helps us to bring you in-depth information and content on these great training products.
Tim is the founder of FitAtMidlife.com – an avid gym rat for 30+ years, he's a reviewer of many, many shoes – and founder of the Speed Bag Gathering – the world's only gathering of speed bag punching enthusiasts.  See more gym reviews at Tim's YouTube channel.