For 2020, we're starting a new series – the Box of the Month Highlight. We'll take a look at some of the best functional fitness gyms around the country – and tell you why they excel.
For this month's box highlight we'd like to tell you about Clear Lake CrossFit. Founded in 2009, they are located in Webster, Texas (in the Clear Lake area south of Houston.)
Are you too intimidated to give CrossFit a try?
If so, a gym like Clear Lake CrossFit may be just what you need.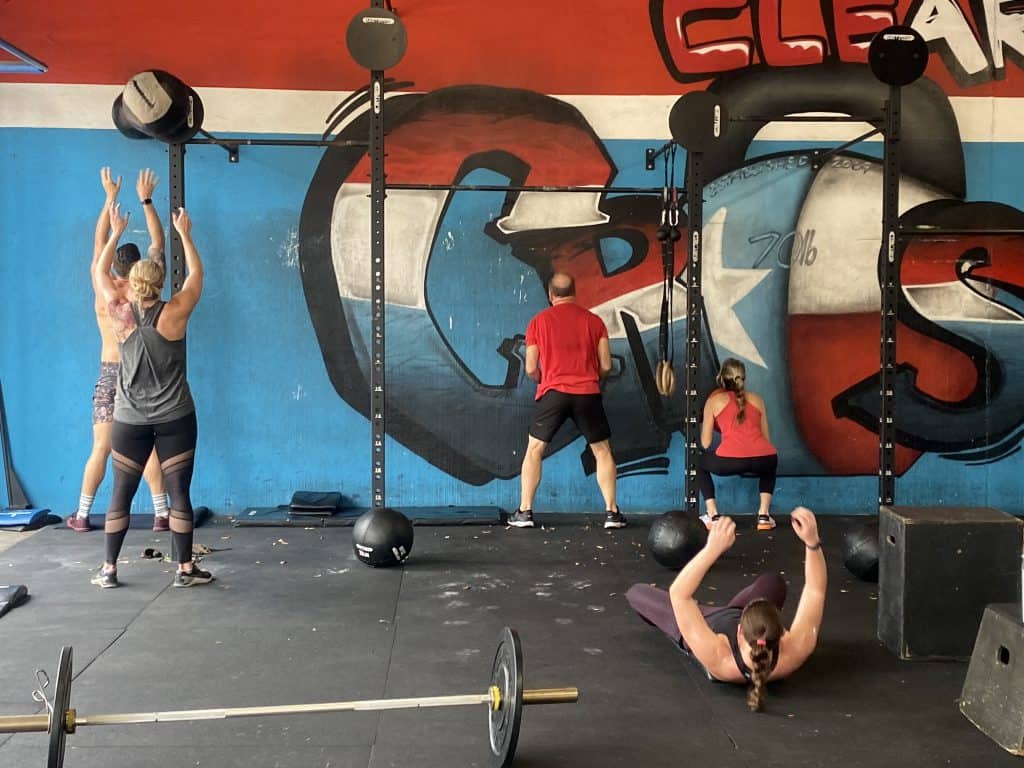 First of all, they offer all the group classes and equipment you would expect at a CrossFit box – this includes a daily WOD and more.
But the difference at Clear Lake is the depth of experience, and the supportive, beginner friendly environment.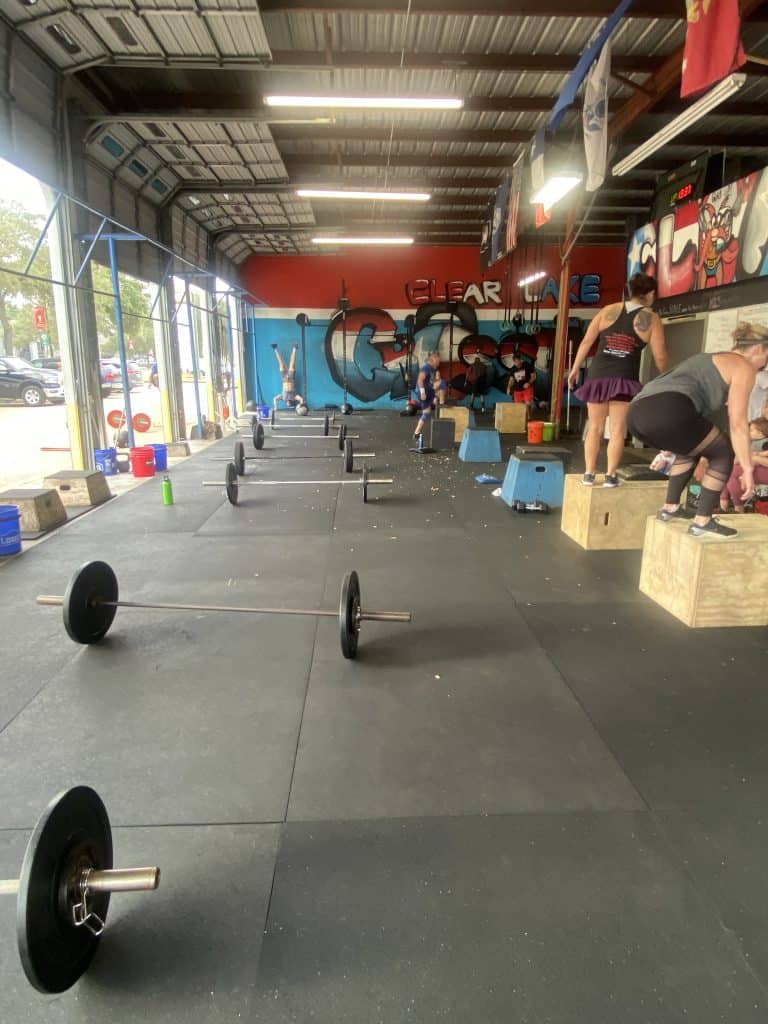 Owner Holly Lynn founded Clear Lake after having discovered CrossFit while on a climbing expedition in Alaska. Having found a new passion, she quickly earned her L1 Coaching certification and also her L2 – which is just one of several coaching credentials she holds.
Clear Lake currently has 9 experienced CrossFit certified coaches in total, including three that hold the Level 2 certification. As such, they have more experienced staff than any other local box.
How does this pay off for members?
It equates to a lot of attention and excellent hands-on coaching. Further, they keep class sizes small (12-15 participants maximum) which further ensures everyone gets the help they require.
CrossFit gyms are known for being a supportive environment – where the coaches and the members all cheer each other on and push one another to new heights. Clear Lake is no exception and their members hail from all age ranges, and skill levels.
The gym's unofficial slogan is "Be Better At Life."
They offer a range of options to help you achieve that. In addition to the regular CrossFit class, they offer CrossFit Kids classes, Barbell Strong (to teach proper technique for the Olympic lifts), and a Yoga class as well.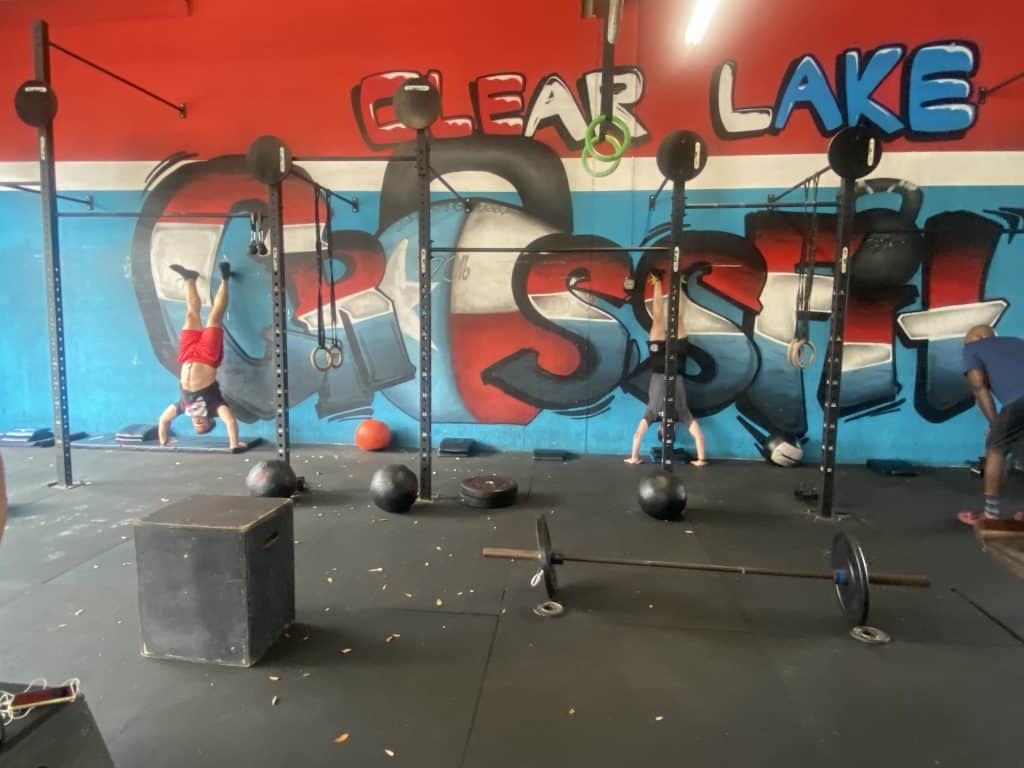 How does a yoga class mesh with CrossFit?
Coach Holly says that it's a great way to improve range of motion and mobility. That's one of the keys to lifting: having the mobility to get into squats or get elbows into the front rack position. Members like the low-key restorative yoga class because it doesn't require prior experience or extreme flexibility.
And soon, they'll be able to offer the Yoga class year-round – with a climate controlled space.
They also offer a Women's only Bootcamp.
The Bootcamp stays away from the intimidating, heavy barbells. Instead it combines High Intensity Interval Training (HIIT) with dumbbells, wall balls, body weight exercises – basically, everything but the barbells.
This class is aimed at women who want to get fitter and healthier but are intimidated by the idea of using barbells in a workout.
And as any good coach will tell you – proper nutrition is a big part of success in health and fitness. To that end they offer a "Nutrition for Life" program that gives participants the knowledge they need to make smart food choices.
CrossFit uses a variety of effective exercises and best practices to get results. Combine that with experienced, hands-on coaching and you have a great alternative to the local globogym chain. If you are in the Houston area, we highly recommend you check out Clear Lake – you might just find your CrossFit family.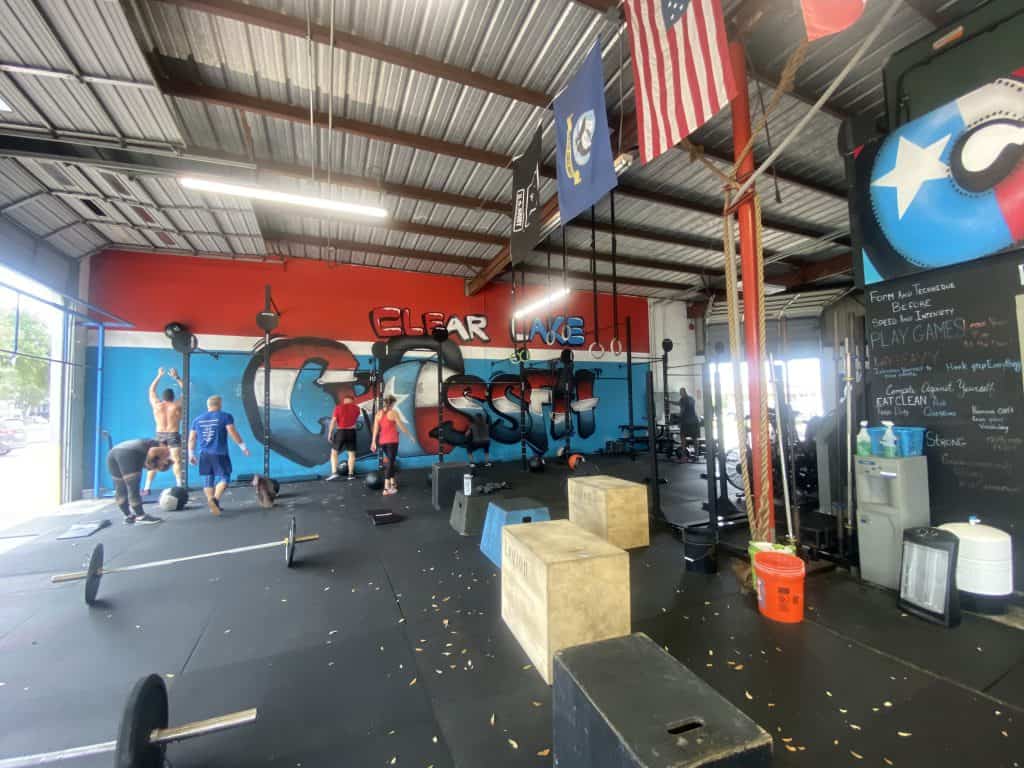 Tim is the founder of FitAtMidlife.com – an avid gym rat for 30+ years, he's a reviewer of many, many shoes – and founder of the Speed Bag Gathering – the world's only gathering of speed bag punching enthusiasts.  See more gym reviews at Tim's YouTube channel.