Rogue has the red-hot
Echo Bike
. Grab one while they last!
Let's review the BikeErg from Concept2.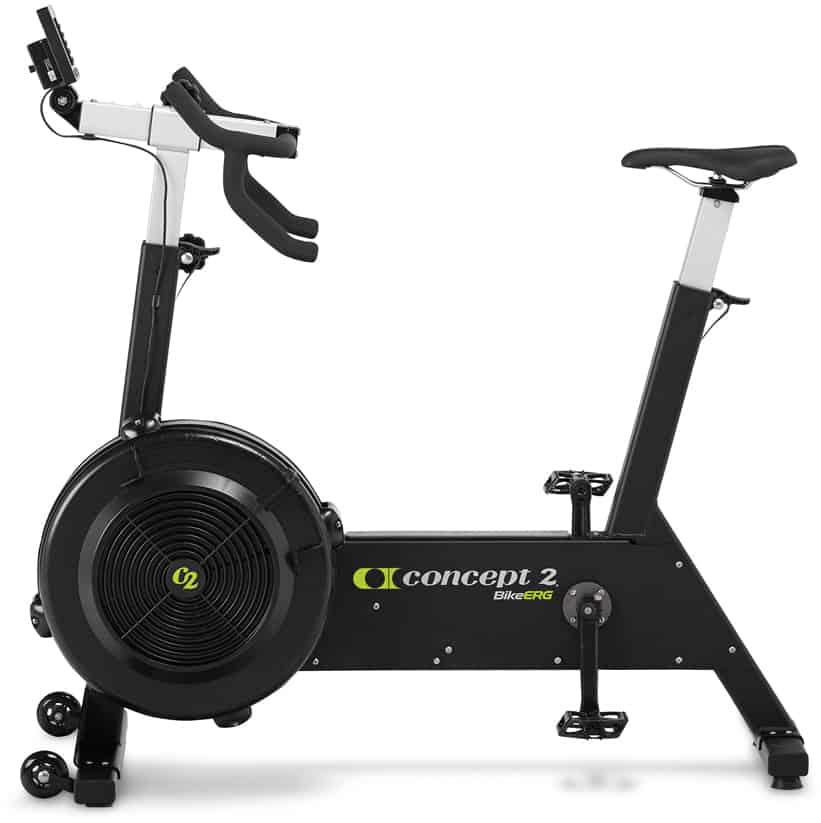 Concept2 is best identified for its air resistance indoor rowing machines, which are acknowledged as the standard training and testing machines for competition rowers and can be seen in most gyms. Since 1981, Concept2's indoor rowers have steadily been the top-rated rowing machines in the world because of their matchless function, sturdiness, and Concept2's post-sales support. After several years, Concept2 launched a completely new machine – the BikeErg, an indoor cycling bike that highlights flywheel and Performance Monitor identical to the Concept2 Indoor Rowers and SkiErgs.
Here's some of the styles we are going to look at: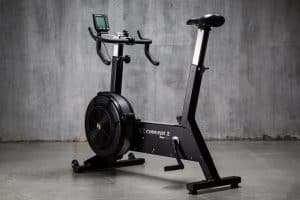 Let's look at the details next.
BikeErg – Video Review on our YouTube Channel
Why read when you can watch? Check out this video from our YouTube channel:
Coming soon!
BikeErg – Overview
Very few fan bikes can rival the BikeErg for accuracy, engineering, sturdiness, and comfortable portability. It has a pretty lightweight welded aluminum frame plus a set of caster wheels that makes it entirely mobile for a so-called "stationary" bike. Because of the self-tensioning poly groove belts, the bike's sound output is considerably lessened, making it a feasible choice for any room in the house.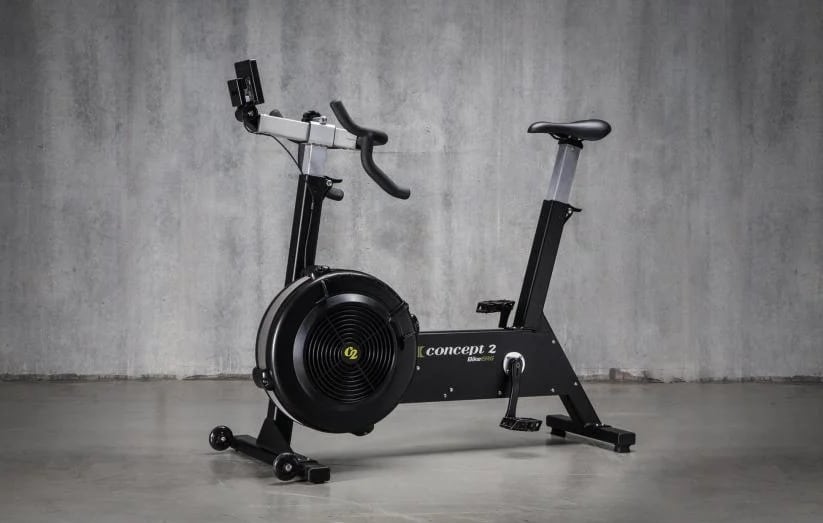 The BikeErg uses air resistance created by a fanned flywheel making the machine respond instantly to your own output as you pedal. It re-creates the impact of shifting gears on a standard bicycle with the addition of a special damper. This way, you can easily adjust the amount of air going into the flywheel. By changing settings, you can resemble the adventure of a straightaway ride or a challenging uphill climb. The BikeErg is exclusively customizable to an athlete's ability and preferences, regardless of size or experience.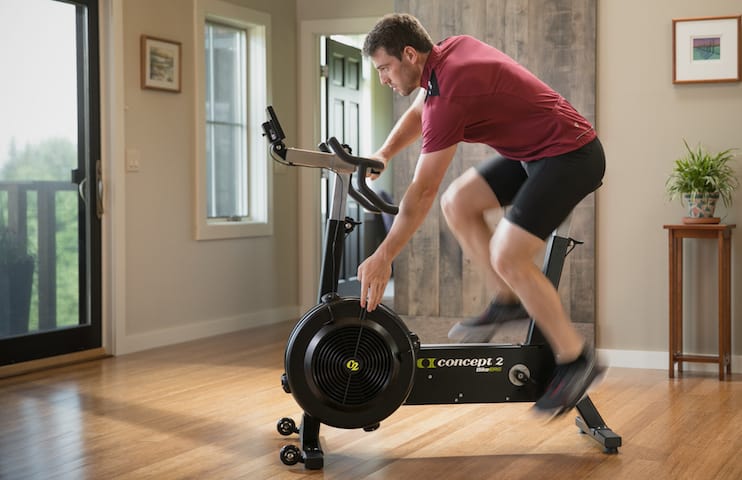 The PM5 Performance Monitor allows a wide array of instant data feedback, including pace, watts, cadence (rpm), and calories. The PM5 has both Bluetooth and ANT+ wireless choices so that you can connect to most wireless heart rate belts, as well as Concept2's ErgData app and other third-party apps. You can save battery life with its two D-cell batteries as the power is generated by the flywheel only when you ride.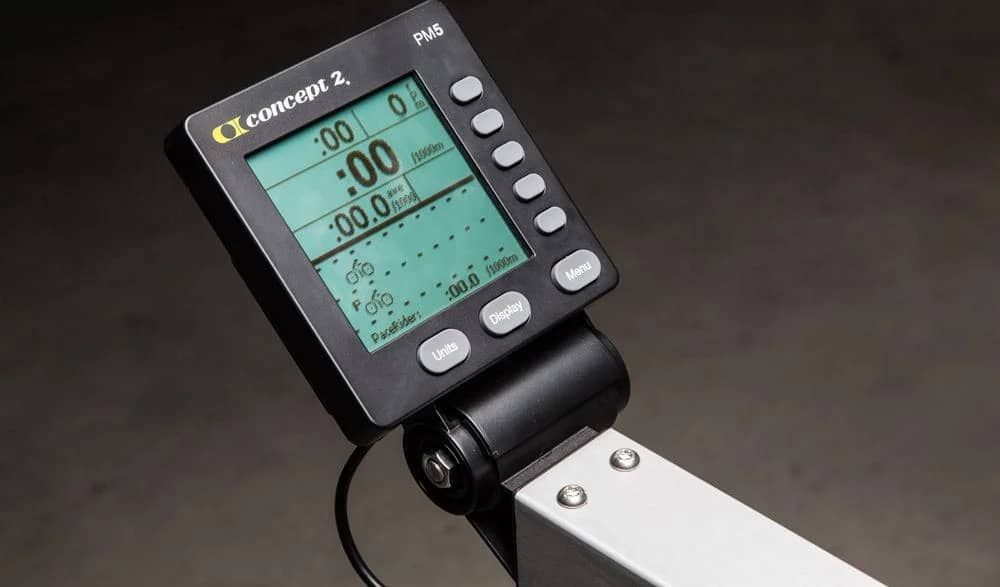 Concept 2 BikeErg Assembly
Is it hard to assemble the Concept 2 BikeErg?
Nope – it's easy. All tools needed are included – a torx bit screwdriver and a hex key will get the job done.
Here's a video. It took about 30 minutes to unbox and put the BikeErg together, moving at a very slow and deliberate pace.
The BikeErg is also easy to move. It's not that heavy, and there aren't too many moving parts to get in the way.
BikeErg Review – In Summary
That's our review of the BikeErg from Concept 2.
The Concept2 BikeErg is compact, durable, simple to assemble, and created with an adjustable saddle and handlebars. You can choose to fasten your own bicycle seat, handlebars, or pedals (most styles fit) to create the ultimate custom indoor bike. Concept2 is the industry leader in air resistance machines for both rowing and cross-country skiing. The BikeErg delivers all the advantages of cycling and air resistance in one machine and is also great for general fitness.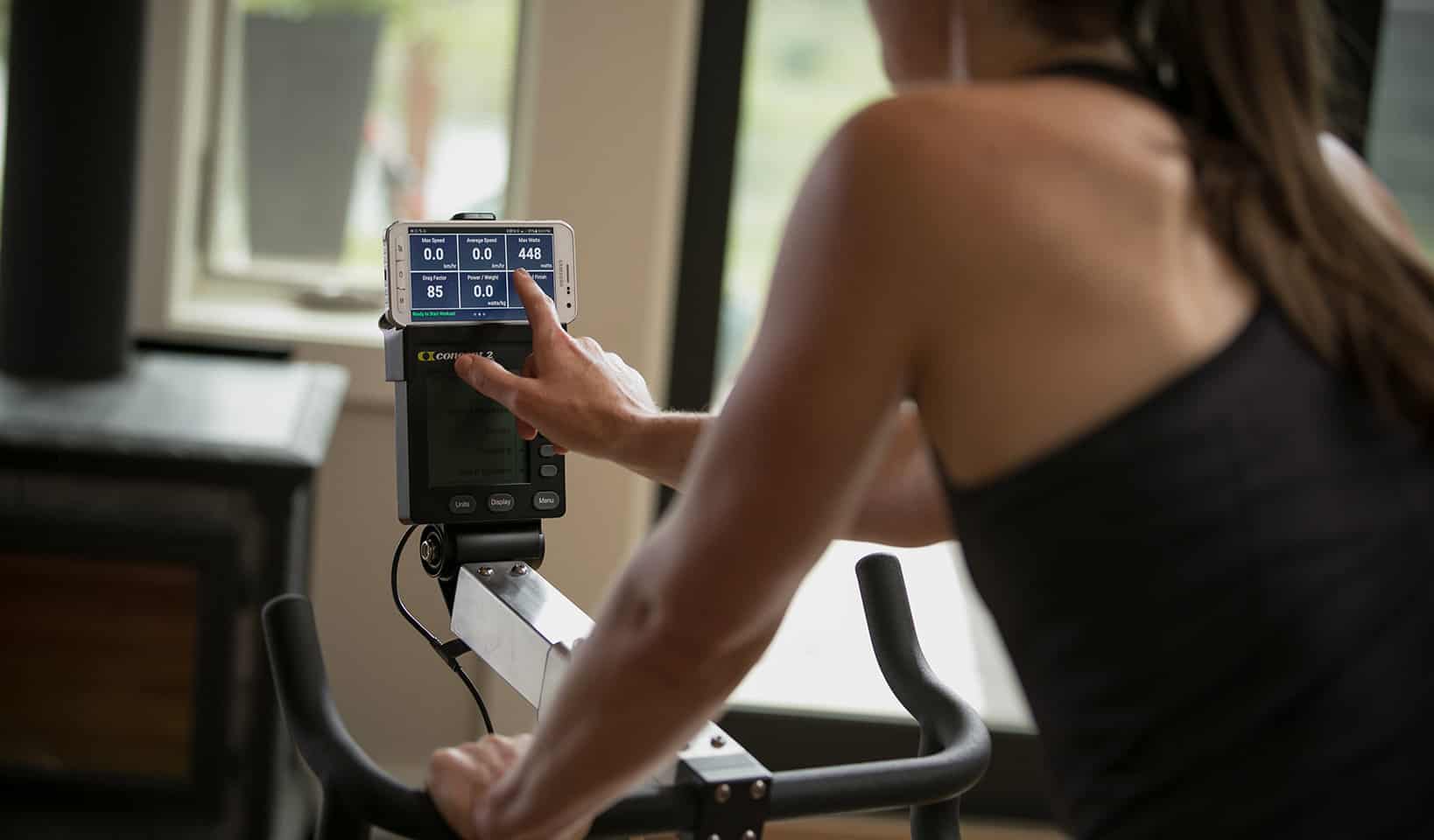 Photo Credits
Some product photos on this page are property of Concept2.
This website is not affiliated or associated with CrossFit, Inc. CrossFit is a registered trademark of CrossFit, Inc.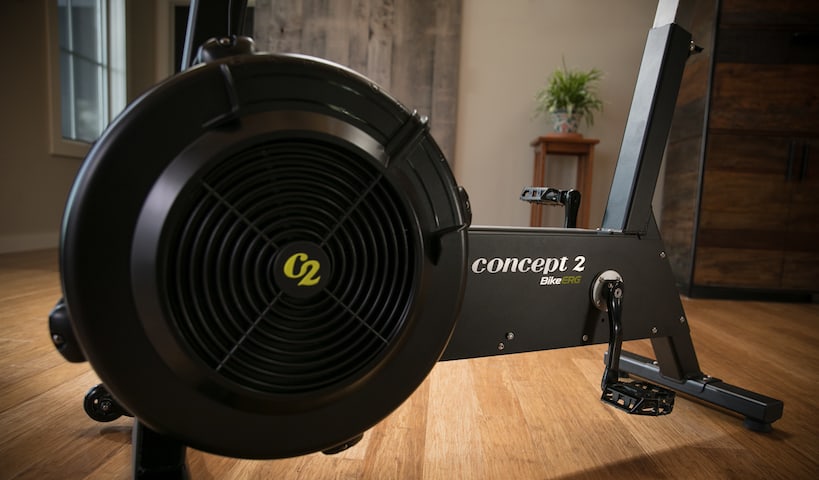 Affiliate Disclaimer
We are an affiliate of Rogue and others that sell this training gear. If you buy clothing or other training gear after clicking the links in this article, we receive a small commission at no extra cost to you. This helps us to bring you in-depth information and content on these great training products.