Check out what's new at
Get RX'd
- Lots of great deals on functional fitness gym equipment for your home or garage.
Let's review the features of the Xebex Rower line – including their latest model the Xebex Rower 3.0.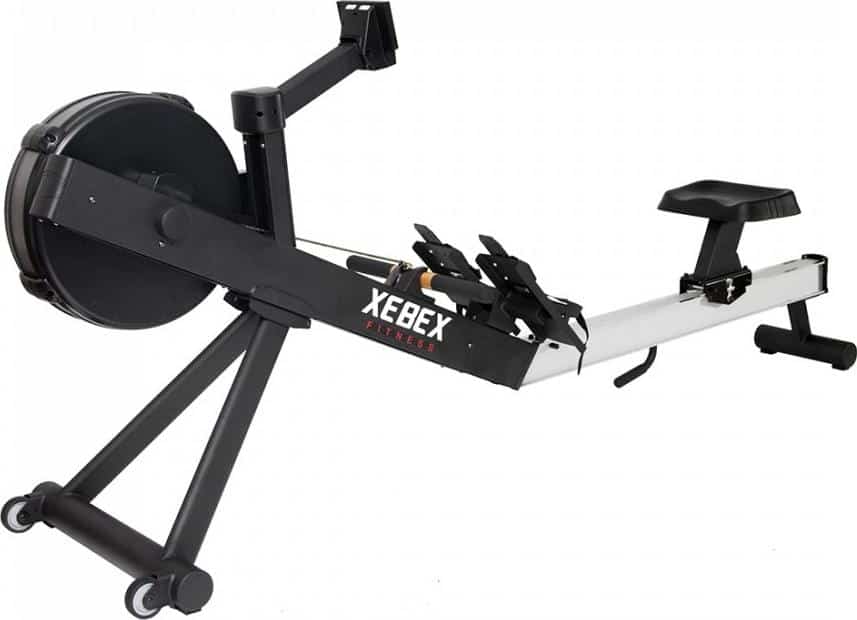 Here's some of the styles we are going to look at:
Xebex Rower – Overview
These indoor rowing machines provide resistance from a flywheel.
It uses air resistance – and this means the resistance can vary from minimal to a lot.
Overall, rowing is excellent exercise.
It uses all your major muscle groups – it's a full body workout.
It is also zero impact. There's no repeated jarring shocks to your joints.
Why pound the pavement relentlessly when you can glide instead?
Xebex Rower 3.0
First of all, this is a rower that uses air resistance. There's an ergometer. And when you pull on the handles, it spins a flywheel inside.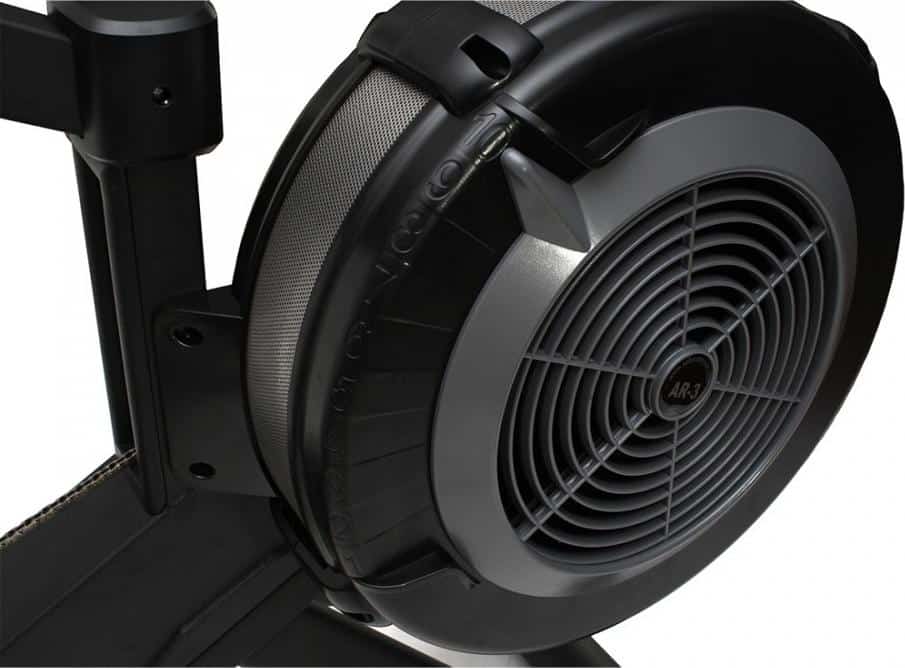 How much resistance do you get?
It all depends on how hard you row. You can row harder to go faster, or row easier to go slower.
This unit incorporates a spiral damper to allow you to quickly adjust the airflow to the flywheel inside the erg housing.
You can select minimal drag at Setting 1 all the way to maximum drag at Setting 10.
Not sure what setting is best for you? Most will find right in the middle perfect (about or 4 or 5).
The practical difference here is that rowing with little drag is like using a shallow paddle depth, or deep paddle depth at setting 10.
Regardless of the damper setting you choose, the flywheel design will produce a smooth feel and minimum of noise.
But it does make some noise.
Is the Xebex Rower 3.0 more comfortable for older trainees?
It might be. First of all the seat is more heavily padded than competing rower models (such as the Concept2 – which effectively has NO padding on the seat.)
Rowing workouts can be long and therefore the extra seat padding is welcomed.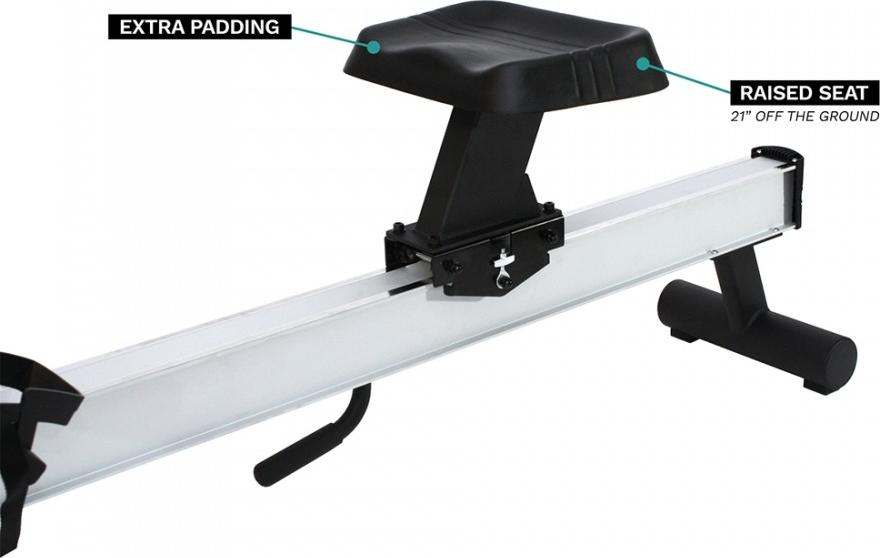 Secondly, the lowered rail and raised seat make for easy on/off the equipment.
With a 21″ seat height, the seat is higher up than the Concept2 Model D (14″).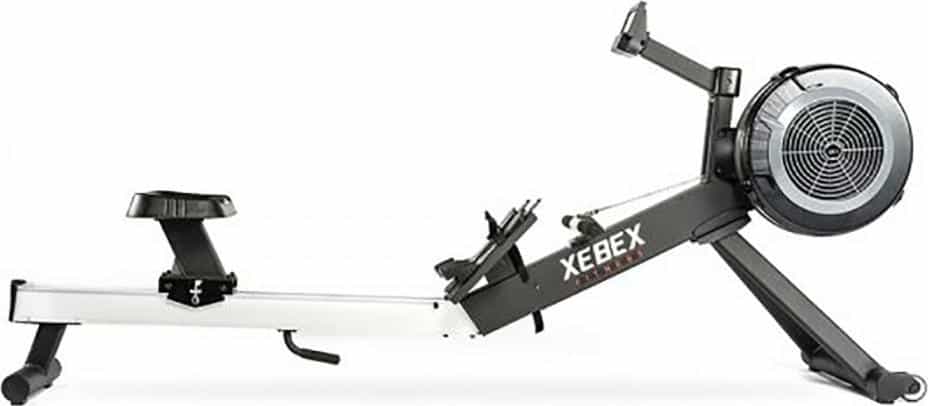 (This is almost the same seat height as that of the Concept2 Model E rower.)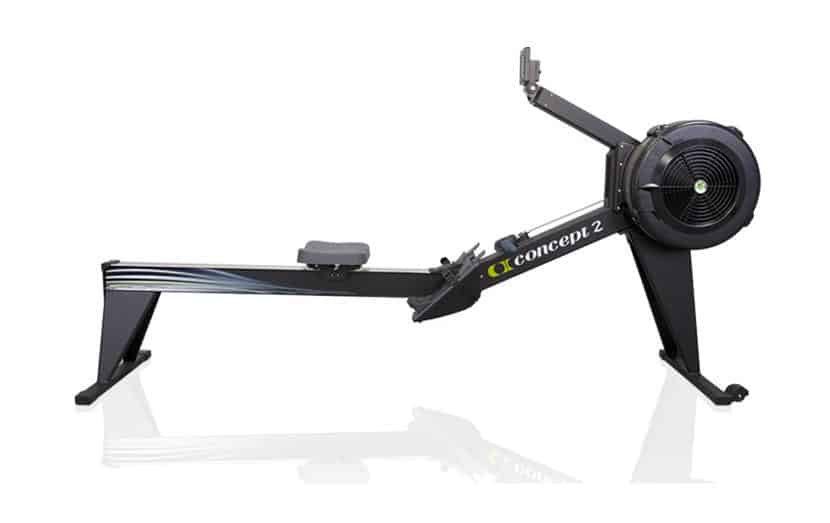 But we like the lower rail on this model.
The pedal width is adjustable too – because not every body type is the same.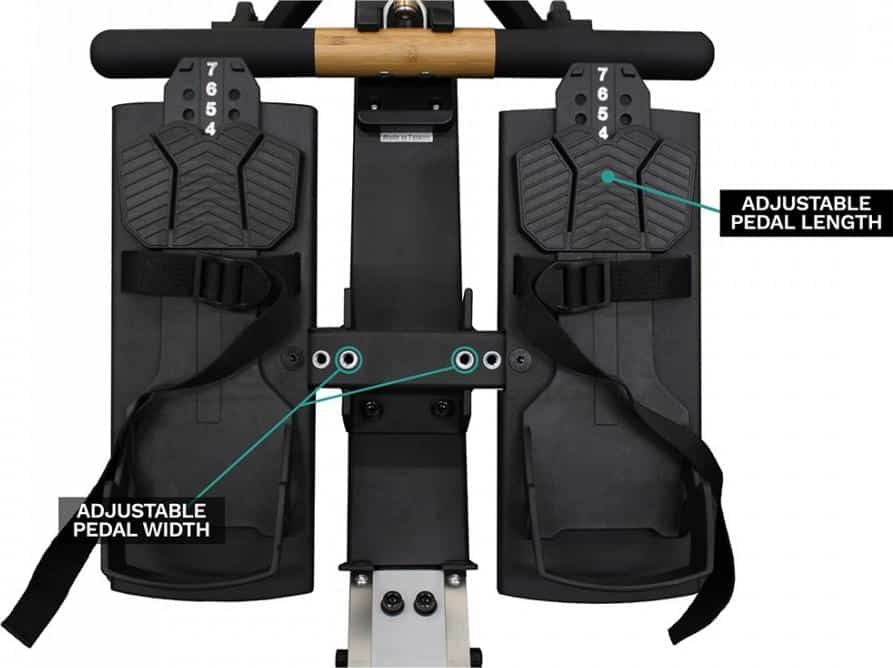 Overall, the Xebex Rower 3.0 is going to be slightly more usable by a variety of trainees for these reasons.
Lastly, the Xebex Rower 3.0 is sturdy, but tough at the same time.
You can easily move it thanks to the transport wheels, and it can be stored vertically.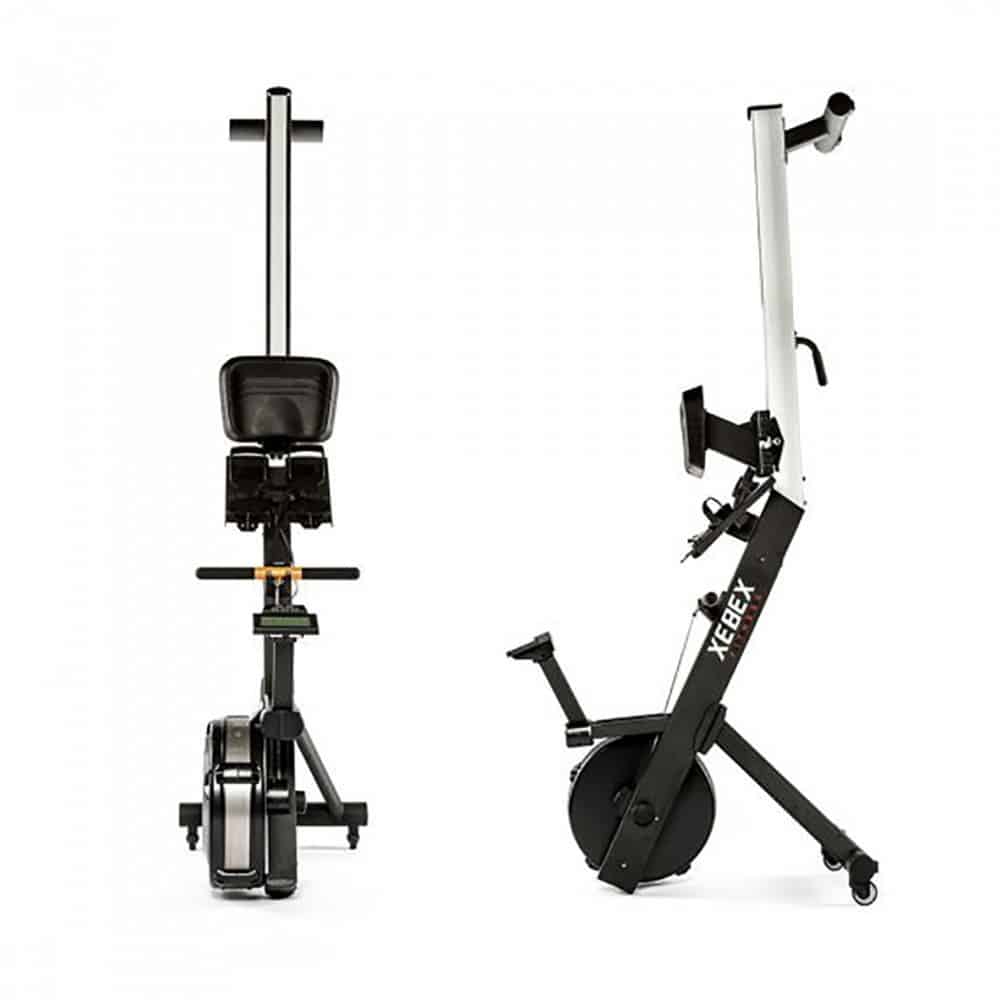 The Xebex Rower 3.0 also features a backlit console display. This is great for working out in dimly lit spaces – like your garage or outdoors in the evening.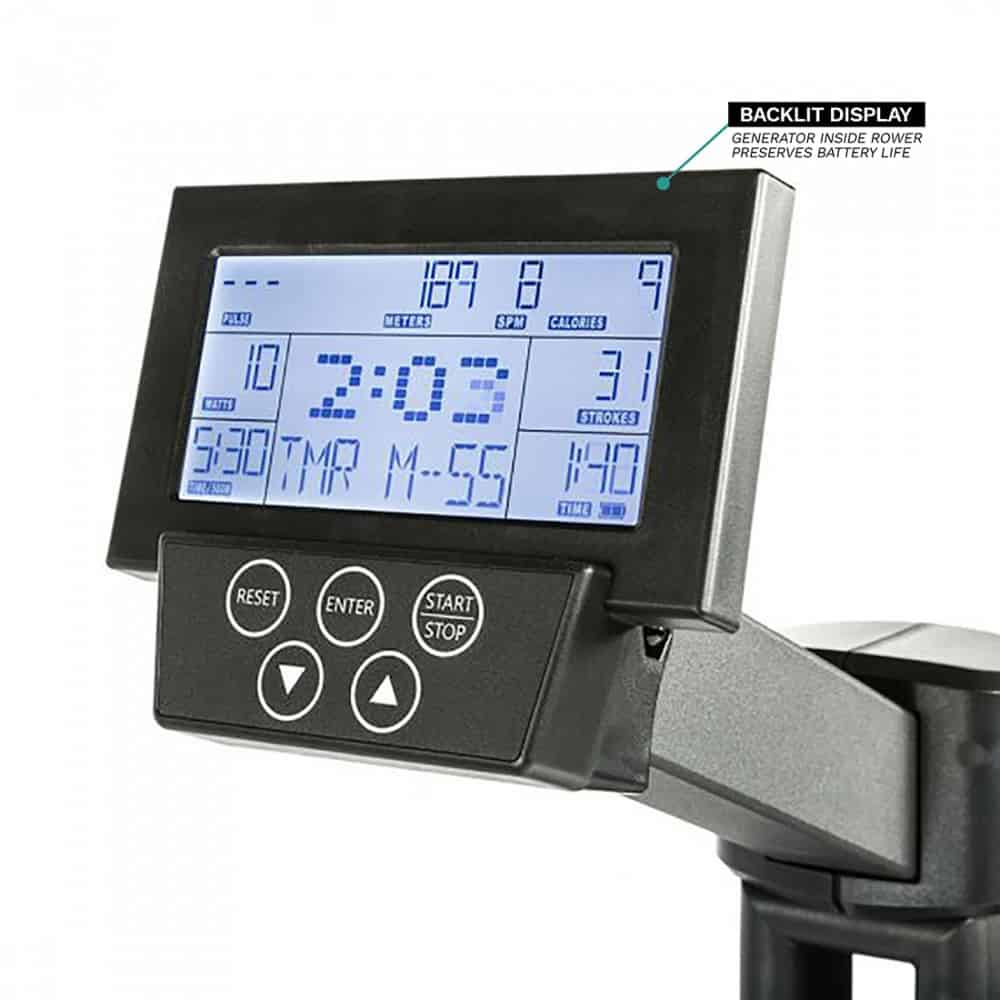 Overall the electronic monitor or console on the Xebex Rower is relatively full-feattured, but it is not the equal of the PM5 monitor on the Concept2 rowers.
Xebex Rower 2.0
Xebex also sells a 2.0 version of their rower.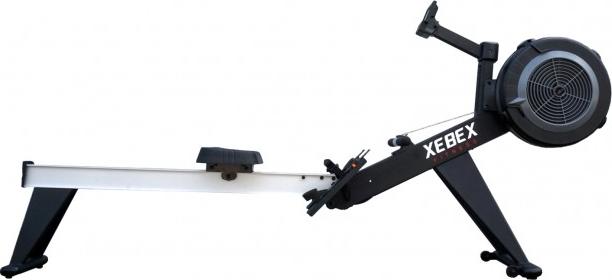 What's the differences?
The rail is higher, even though the seat height is unchanged.
It folds in half for storage.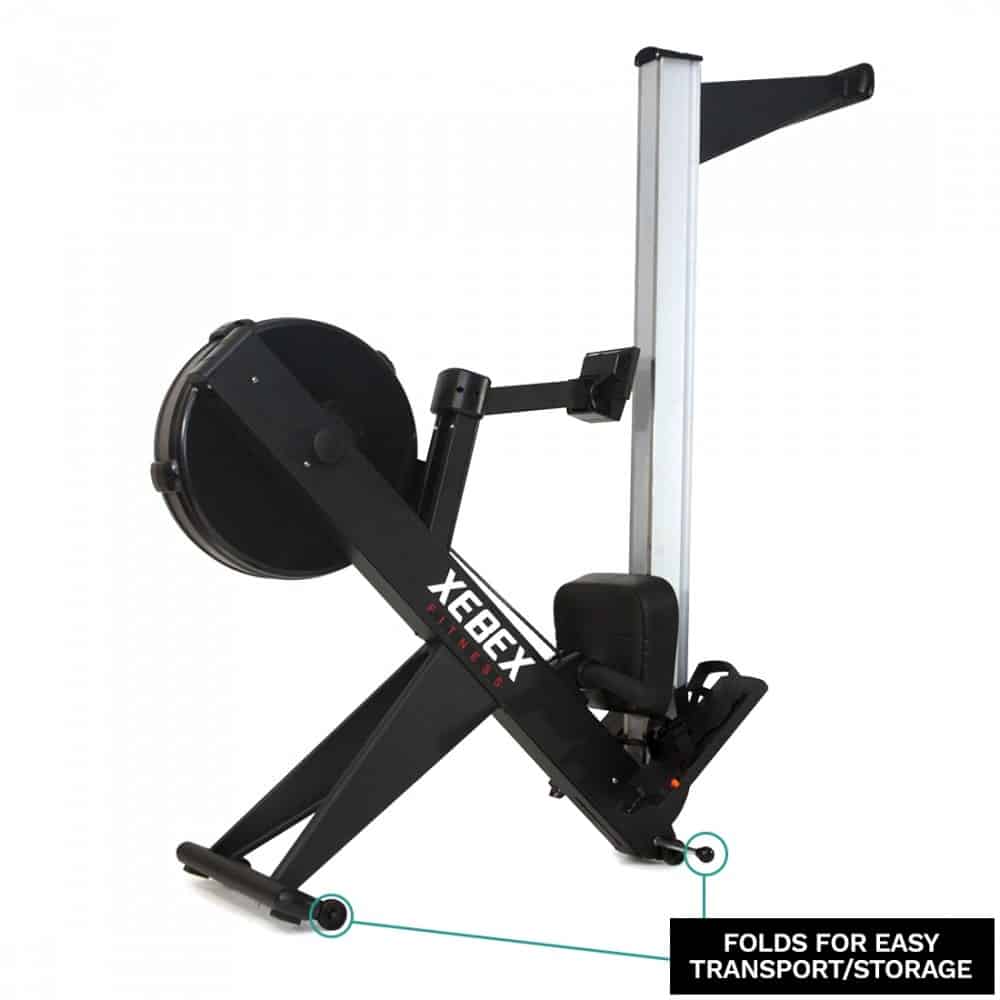 It still has the flywheel, the damper, and more – so you can get a great workout on this gear also.
The console is not backlit though – as it is on the 3.0.
Here's a closeup look at the console: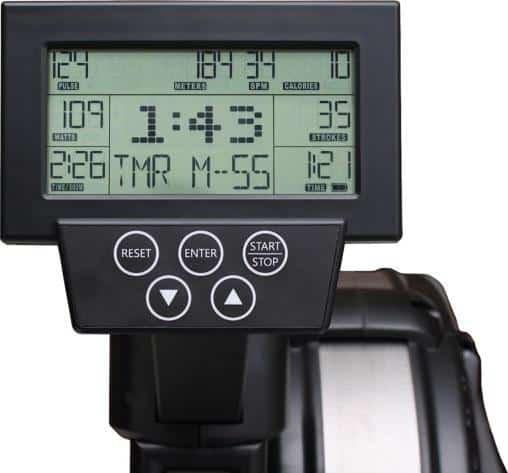 Lastly, there's a version called the SmartConnect.
This version is more expensive, but it includes Bluetooth and SmartConnect capabilities.
The other versions support ANT+ (5Khz) heart rate monitors only.
(An HRM such as the Polar H10 chest belt will work great with the ANT+ rowers.)
Learn How To Row with Dark Horse Academy
Once you have the rower, it's easy to get started – just watch a few YouTube clips and start flailing away…
Or, you could enroll in the Launch Your Rowing e-Course from Dark Horse Academy.
This online course, which you can access on your computer, phone, or tablet starts with the basics.
They explain step-by-step how to get the perfect form for rowing – and they explain all the relevant terminology along the way.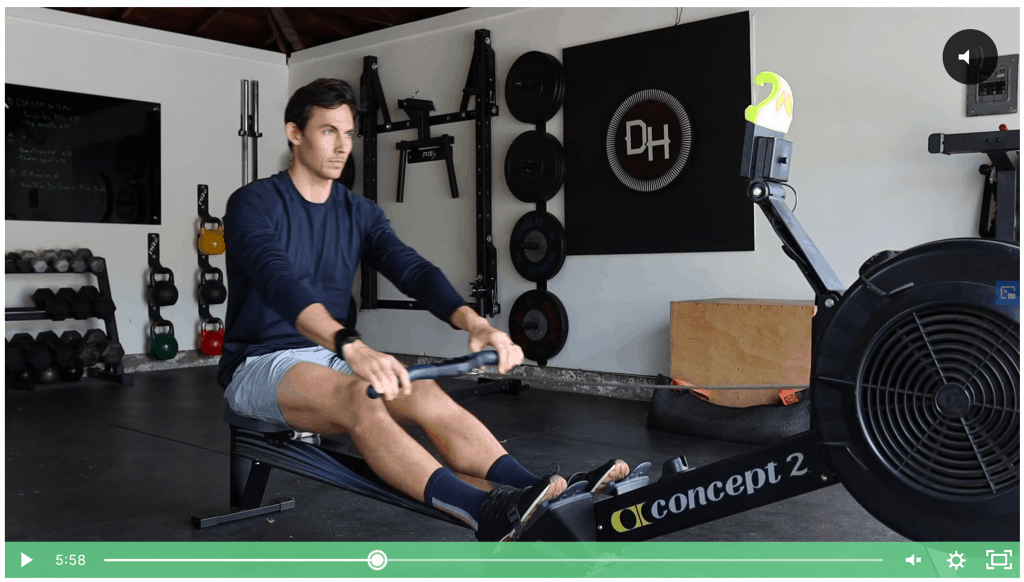 What does it include? Lots of of video instruction – and this works great on your phone or a tablet like an iPad.
What drag factor should you use? What's your 2K time? Exactly what is perfect rowing form anyways?
You can definitely figure this all out (eventually) on your own – but I found this video course to be a fun way to learn – and a great way to get motivated.
I'm happy to say after completing the course – my 2K times have improved greatly.
And perhaps more importantly, I feel like I know what I'm doing – and how I can reach my fitness goals on the rower.
Xebex Rower For Sale?
You might try to find a used Xebex Rower for sale.
But, that's going to be a tall order. Check Facebook groups and craigslist – and if you find one – be prepared to buy it quickly.
A high-quality rower like this won't last for long on the second-hand or used equipment market.
Sole Fitness SR500 Rower – Overview
The combination of magnetic and air resistance makes working out with the SR50 smooth and efficient. It has multiple training benefits and allows you to sit down or lean forward while in use. It is a folding rower and has high-strength steel with durable powder-coated paint and aluminum monorail. It weighs 81 lbs and is able to support up to 500 pounds. The Sole SR500 Rower also highlights Sole's exclusive resistance adjustment on the handlebar.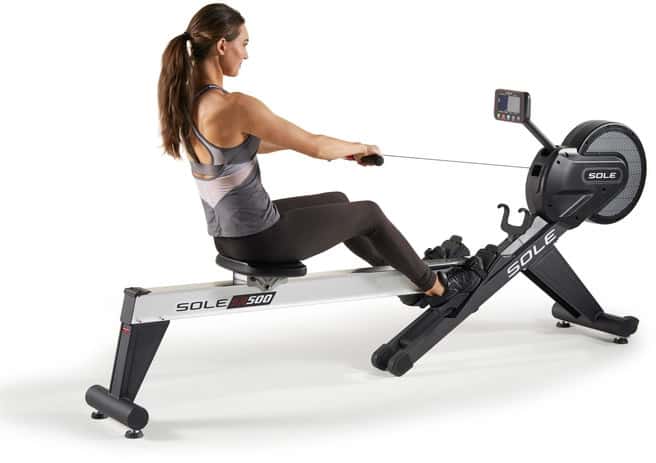 You can move the rower when needed with its transport wheels on the front end and leveling feet under both the front and rear stabilizers. Its pedals have six distinct size options that can be chosen by setting the heel position up or down through the pedal's notches. It also has wireless adjustable resistance that allows you to adjust settings efficiently while working out.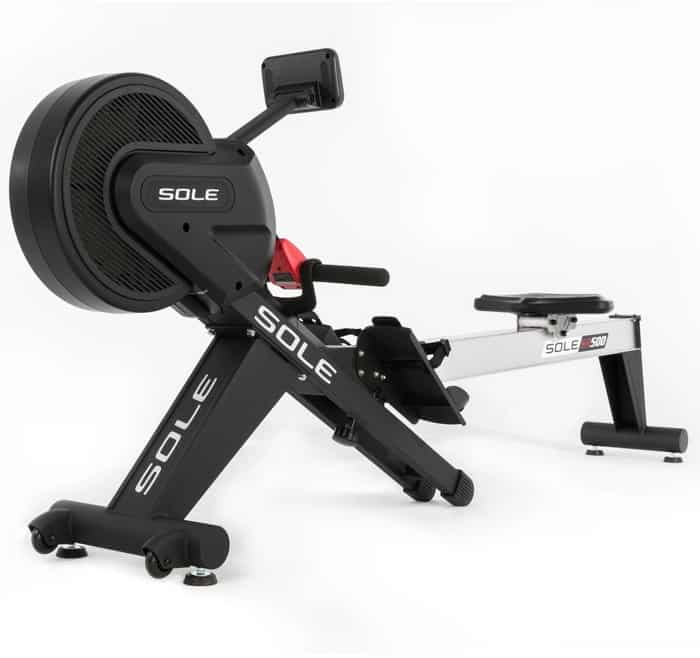 The SR50 has a 5.5″ blue backlit LCD (that provides real-time workout data to track your progress) and an adjustable console angle and the console arm. The display metrics show calories, heart rate, wattage, resistance level, time, strokes per minute, and distance. It has a folding frame design, smooth magnetic/air rower action, is Bluetooth enabled, and has a lifetime warranty on the frame, three years on parts, and 1-year in-home labor.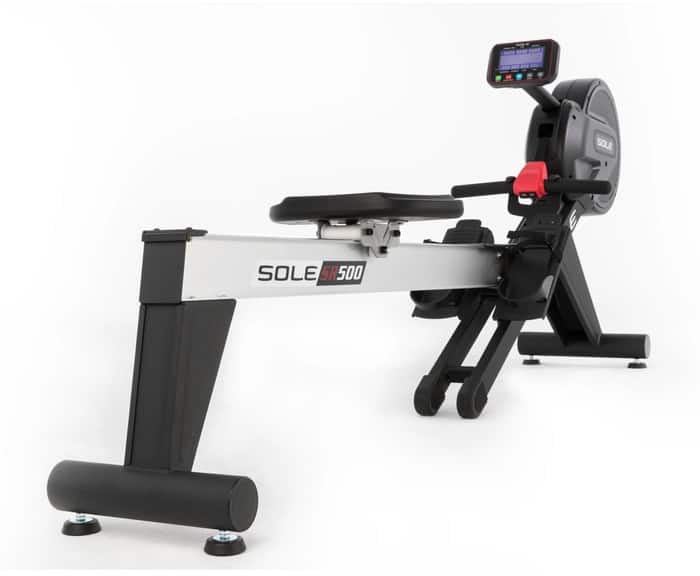 Xebex Rower – In Summary
The Xebex Rower 3.0 represents the top of the line fitness air rower from Xebex.
But, the other models will probably be more than adequate for your needs as well.
In any case, these are high quality fitness machines that can go the distance.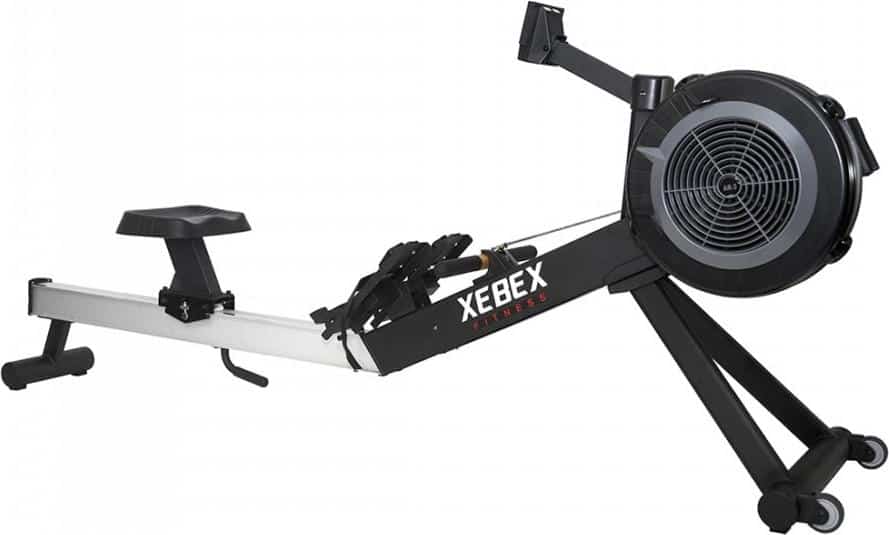 Photo Credits
Some product photos on this page are property of GetRX'd.
This website is not affiliated or associated with CrossFit, Inc. CrossFit is a registered trademark of CrossFit, Inc.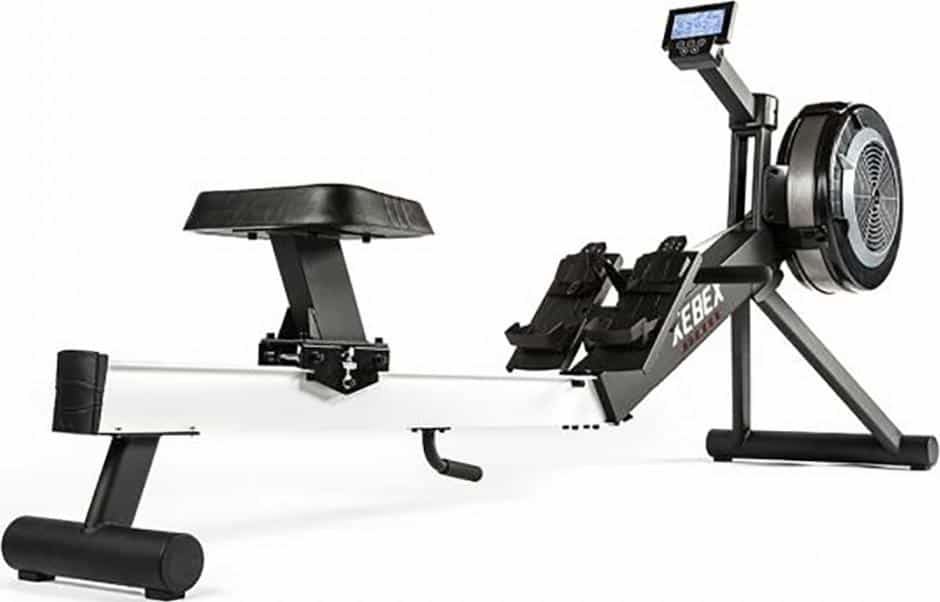 Affiliate Disclaimer
We are an affiliate of GetRX'd. If you buy a rower, or other gear, after clicking the links in this article, we receive a small commission at no extra cost to you. This helps us to bring you in-depth information and content on this great training equipment.
Tim is the founder of FitAtMidlife.com – an avid gym rat for 30+ years, he's a reviewer of many, many shoes – and founder of the Speed Bag Gathering – the world's only gathering of speed bag punching enthusiasts.  See more gym reviews at Tim's YouTube channel.