Rogue has the red-hot
Echo Bike
. Grab one while they last!
Let's review Nike Weightlifting Shoes available in 2021. We're going to compare the brand-new Savaleos to the Romaleos.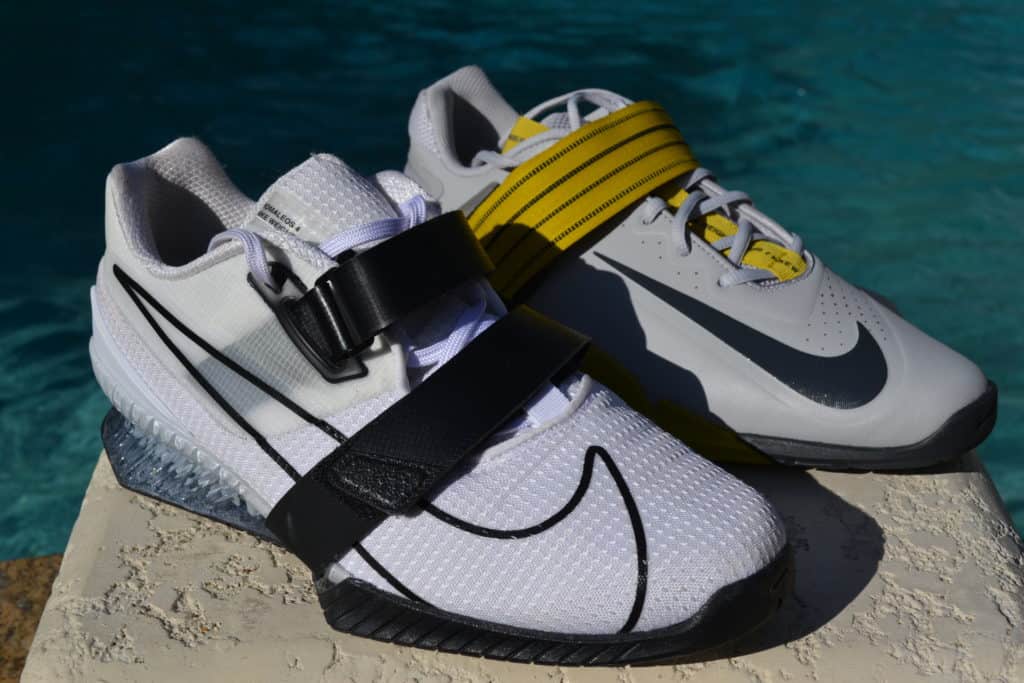 Both are Oly weightlifting shoes. Both have a wide and stable base. Both have a strap. Both are known for their strength and stability. But what exactly makes the Nike Romaleos distinct from the Nike Savaleos? Keep on reading to learn and see what fits you better.
Here are some of the styles we are going to look at:
Let's compare these two – head to head.
Nike Savaleos Versus Romaleos 4 – Video Review on our YouTube Channel
Why read when you can watch? Check out this video from our YouTube channel and see both shoes side by side!
Bottom line? This Savaleos is a winner. It works for the intended purpose and it's $80 cheaper than the Romaleos 4!
It feels less "extreme" – quieter, lighter, easier to walk in – given the lesser drop.
But, the Romaleos 4 is clearly still the hardcore lifting shoe. Get that one if you want the ultimate in stability.
Savaleos Versus Romaleos – Overview
Let's get to the bottom of this comparison by starting at the bottom – or the outsole.
Since they are both weightlifting shoes, the Romaleos and Savaleos have a solid base and convenient heels to hold you while you are lifting. The difference between the two is their use – the Savaleos is also a crosstraining shoe. It has a wider sole than the Romaleos and has a firmer grip around the toe-box. This is to support plyometric exercises as well as some side movements.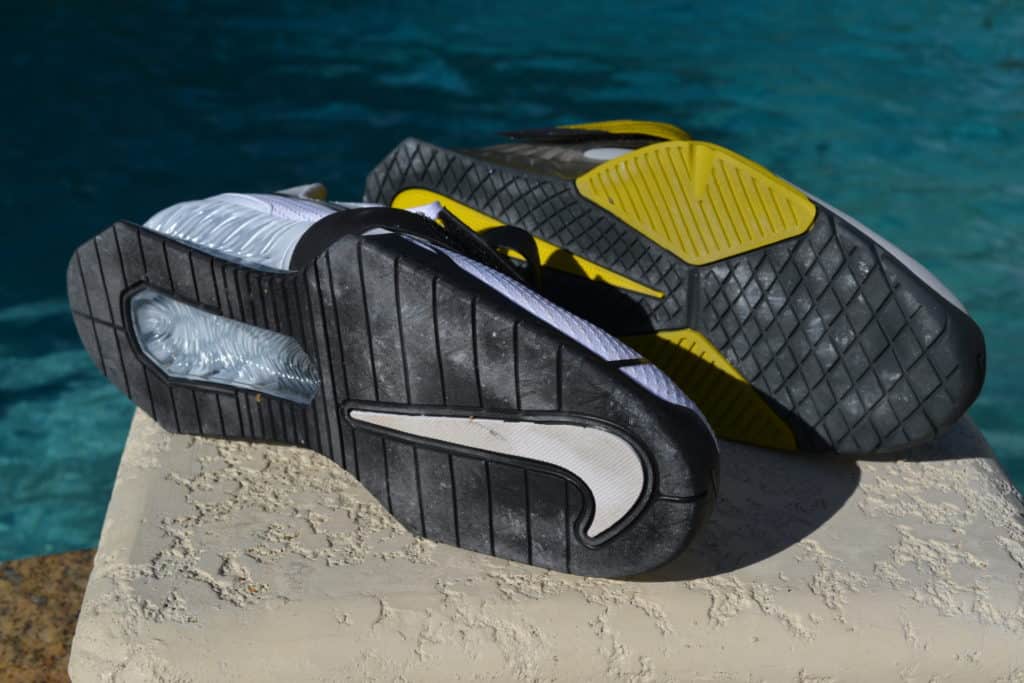 Both use similar ingredients in the outsole. Flat, maximum contact area – and both give good grip on the gym floor.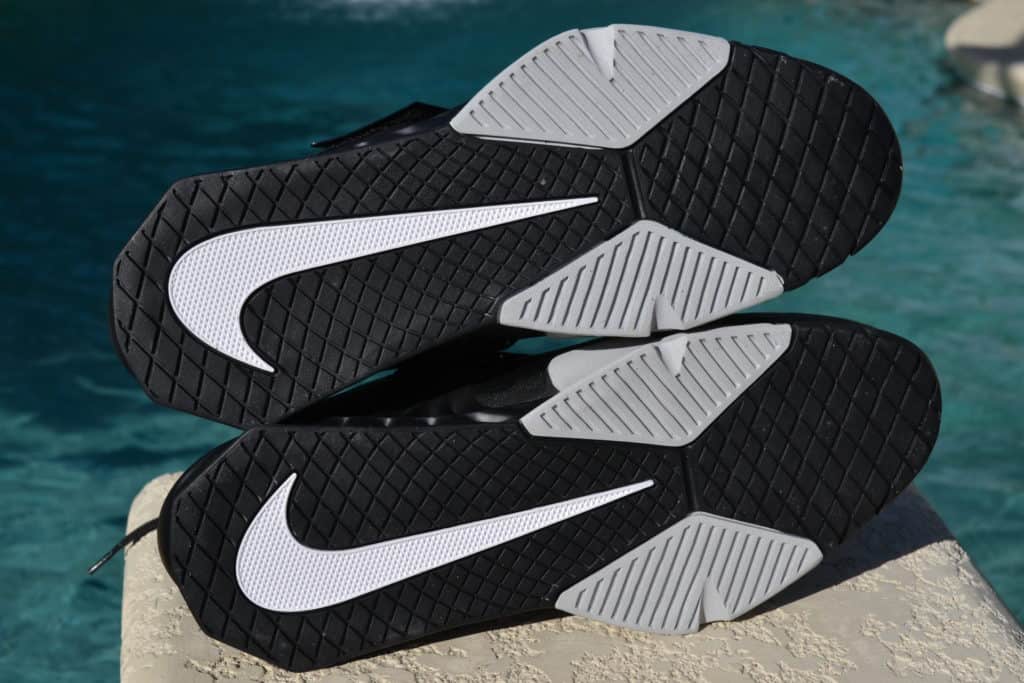 Here's where there is a compelling difference though – the Romaleos 4 is noisy. It's the noisiest shoe of any type I've ever tested.
It makes a noticeably higher-pitched clapping sound when you lift (or walk). I've compared this to the Reebok Legacy Lifter (I and II), Adipower, and of course the Savaleos.
I think it's the flared base with the relatively thin, stiff plastic. As shown here: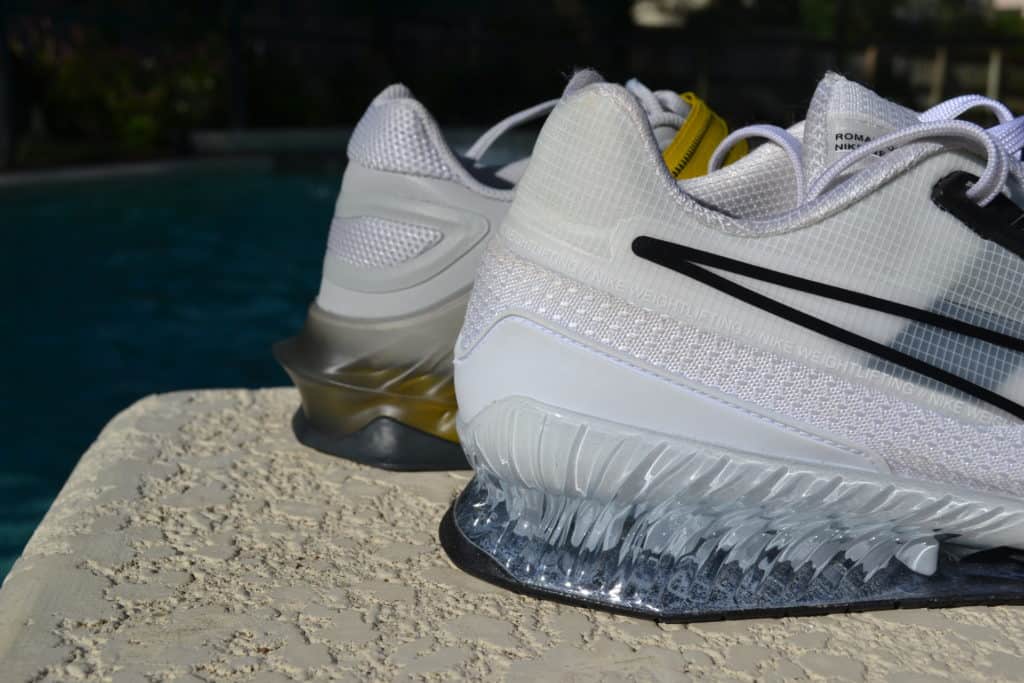 The other thing you get from the heel is less drop in the Savaleos. It's between 12-15 mm (according to Nike support) where as the Romaleos is 19mm/20mm.
It's less clunky to walk in these – and 15mm is still plenty of drop in my opinion.
But – if you want that extra drop – you'll have to get it from the Romaleos 4.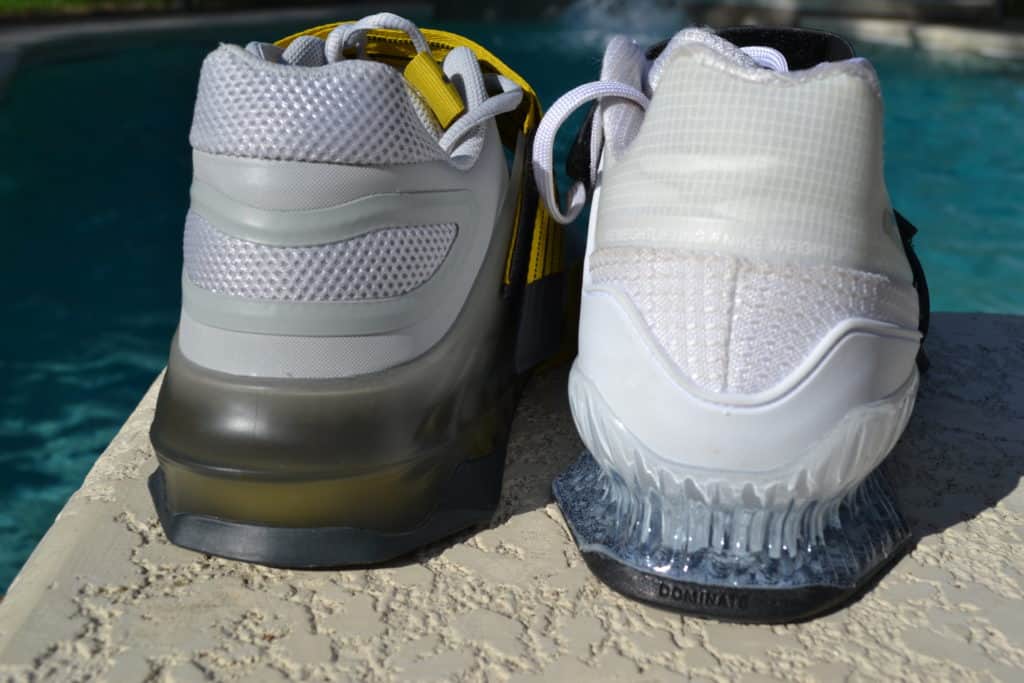 The Savaleos are also a bit lighter per shoe.
AND it has more cushion! Not a lot, but definitely more than the Romaleos.
(The Romaleos effectively have zero cushion.)
But, let's face it. Nobody is going for distance in their Oly lifters. So it probably doesn't matter.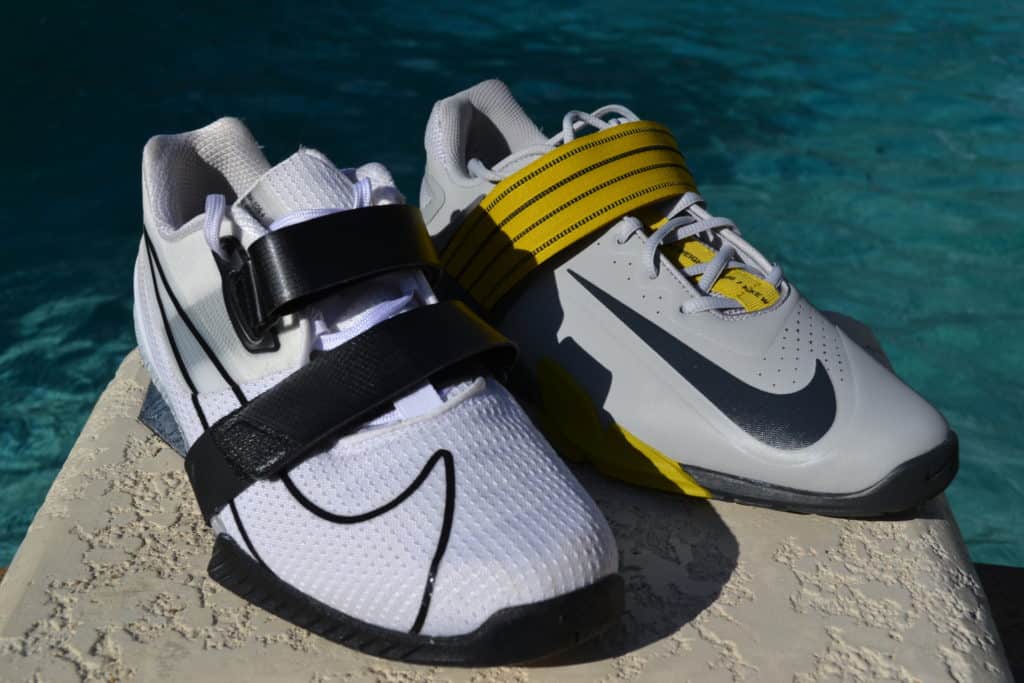 I do prefer the dual strap setup on the Romaleos 4. It feels like you can better dial in the fit precisely how you want it.
In comparison, the Savaleos' single strap will get the job done, but it's not as customizable.
Here's another similarity – they are both sized the same.
Both have a narrow, pointy toe area.
I recommend you go 1/2 size up for both shoes -the Nike Romaleos 4 and the Nike Savaleos.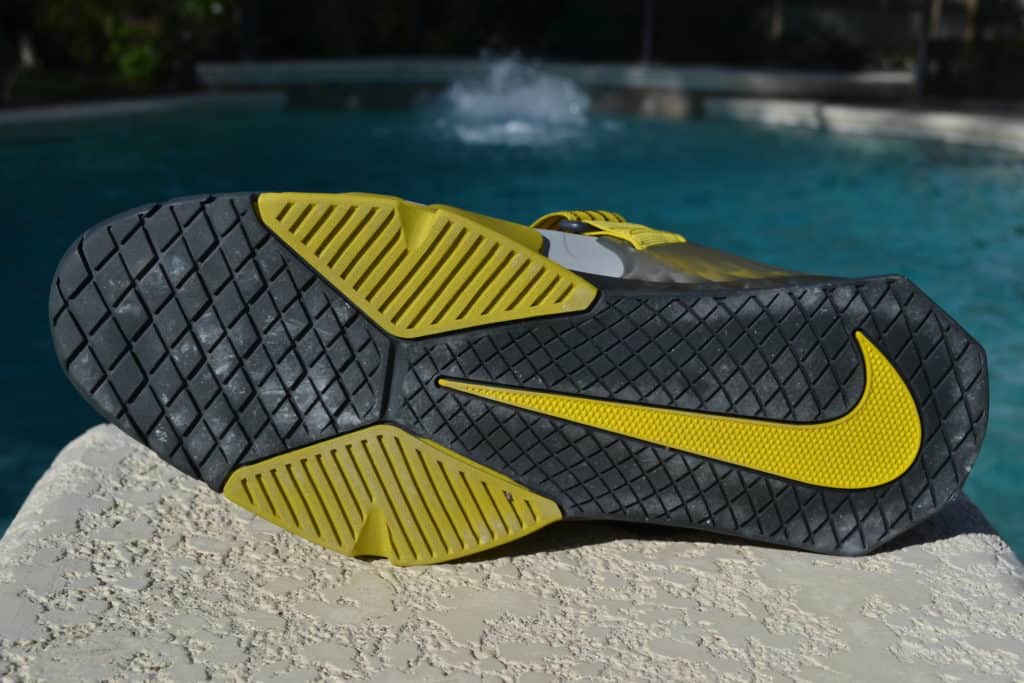 Lastly, I'll say the materials feel a little more premium to me in the Romaleos 4.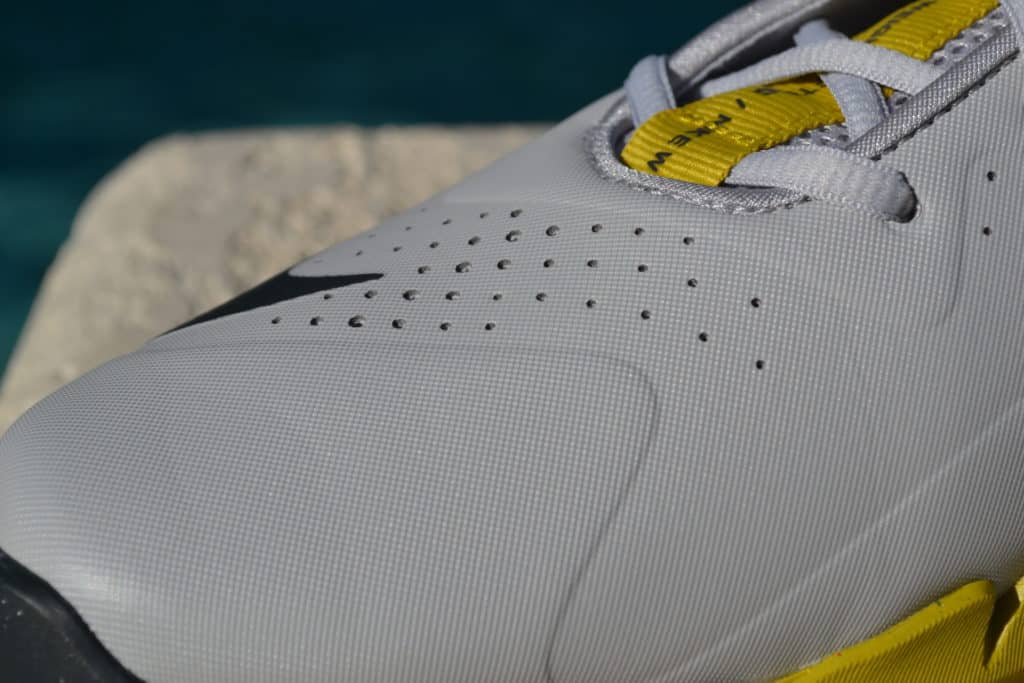 And that brings us to what might be the ultimate decision-maker for you.
The Savaleos is nearly $80 cheaper than the Romaleos 4.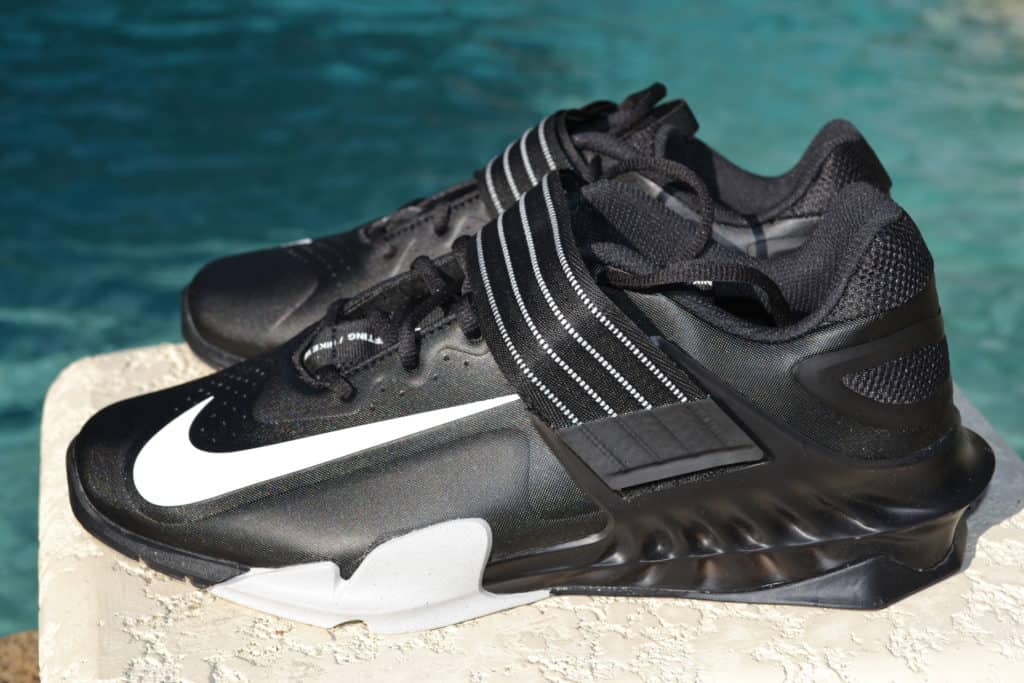 Savaleos Versus Romaleos 4 – In Summary
That's our review of Savaleos versus the Romaleos.
Nike made a less extreme and more mainstream version of their weightlifting shoe – and that's the Savaleos.
With less drop, less weight, more cushion, and less noise – it's altogether a more versatile shoe.
Hardcore weightlifters probably want to stick with the Romaleos 4 to get the ultimate in stability – but the Savaleos is going to be just fine for most people.
And they are $80 cheaper.
Still need to find out more? Check out our Savaleos Shoe Review.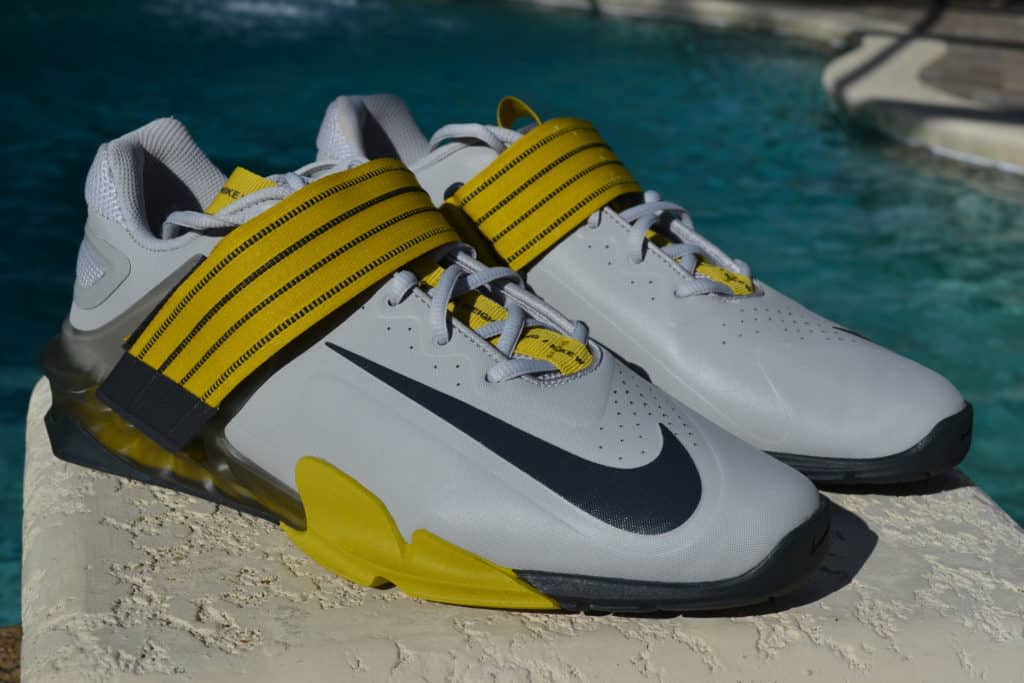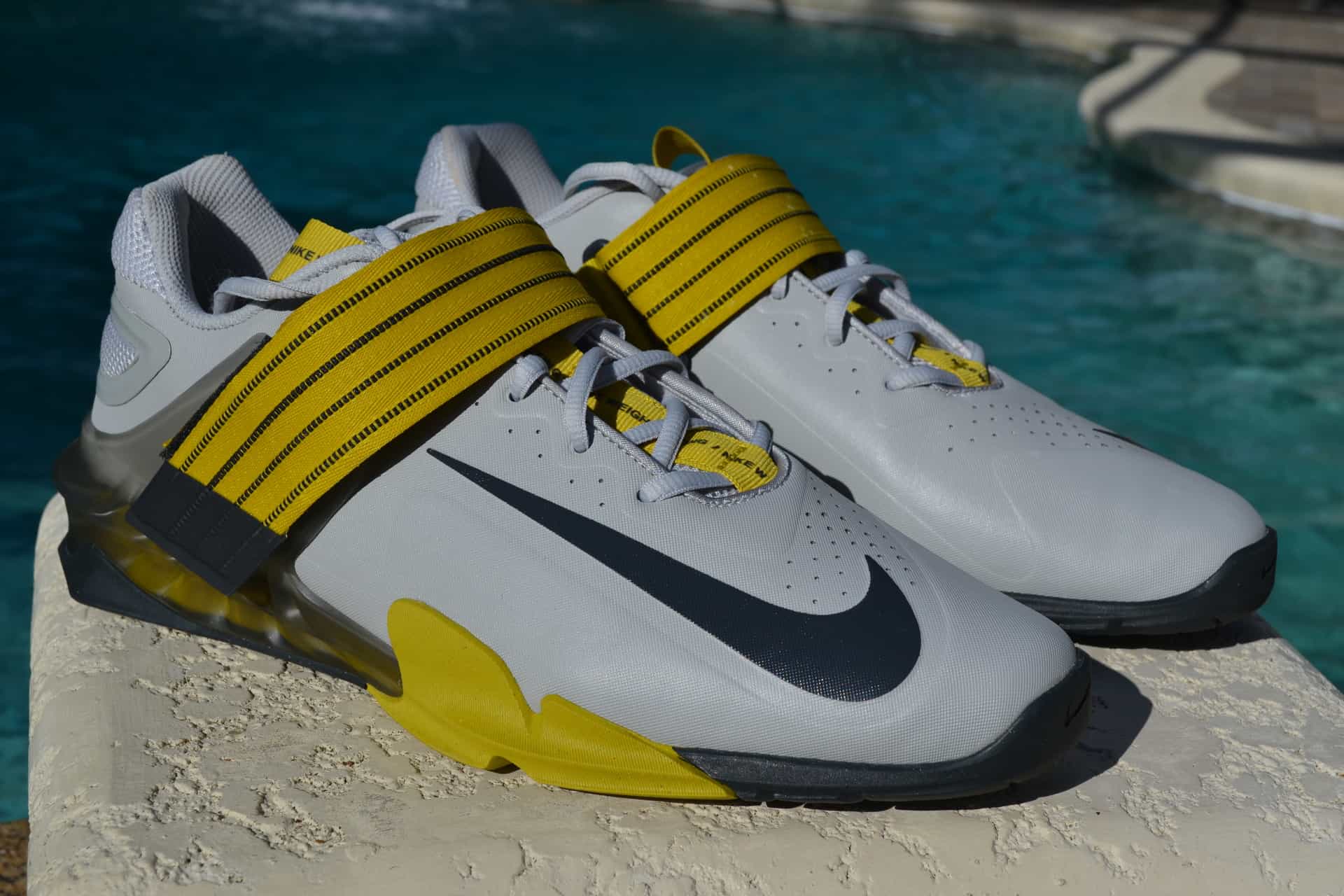 Photo Credits
Product photos on this page are property of Nike.
This website is not affiliated or associated with CrossFit, Inc. CrossFit is a registered trademark of CrossFit, Inc.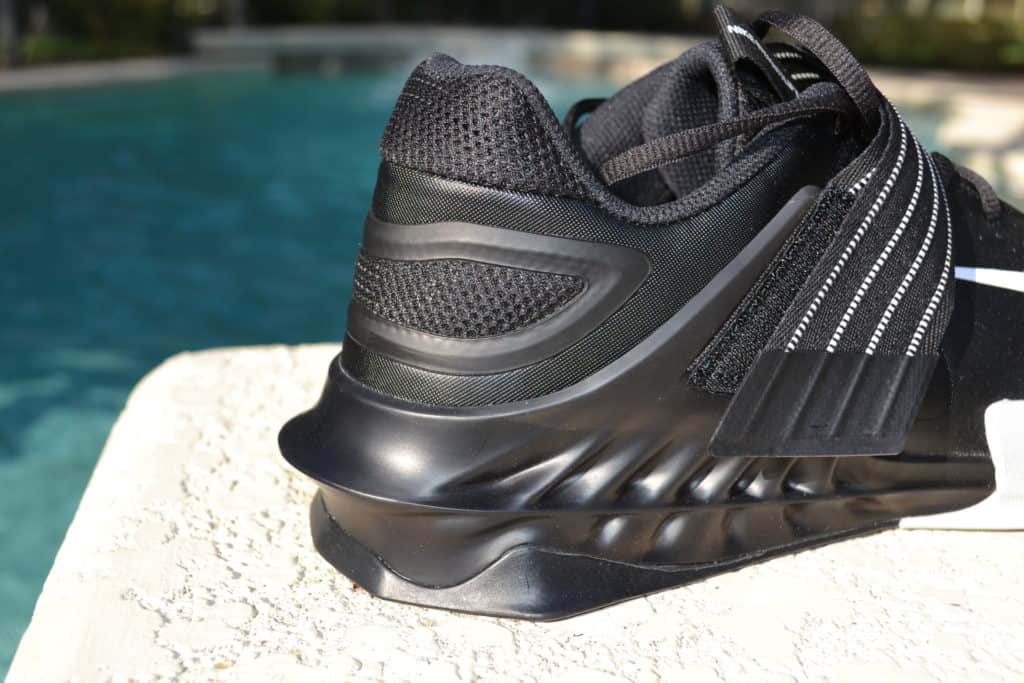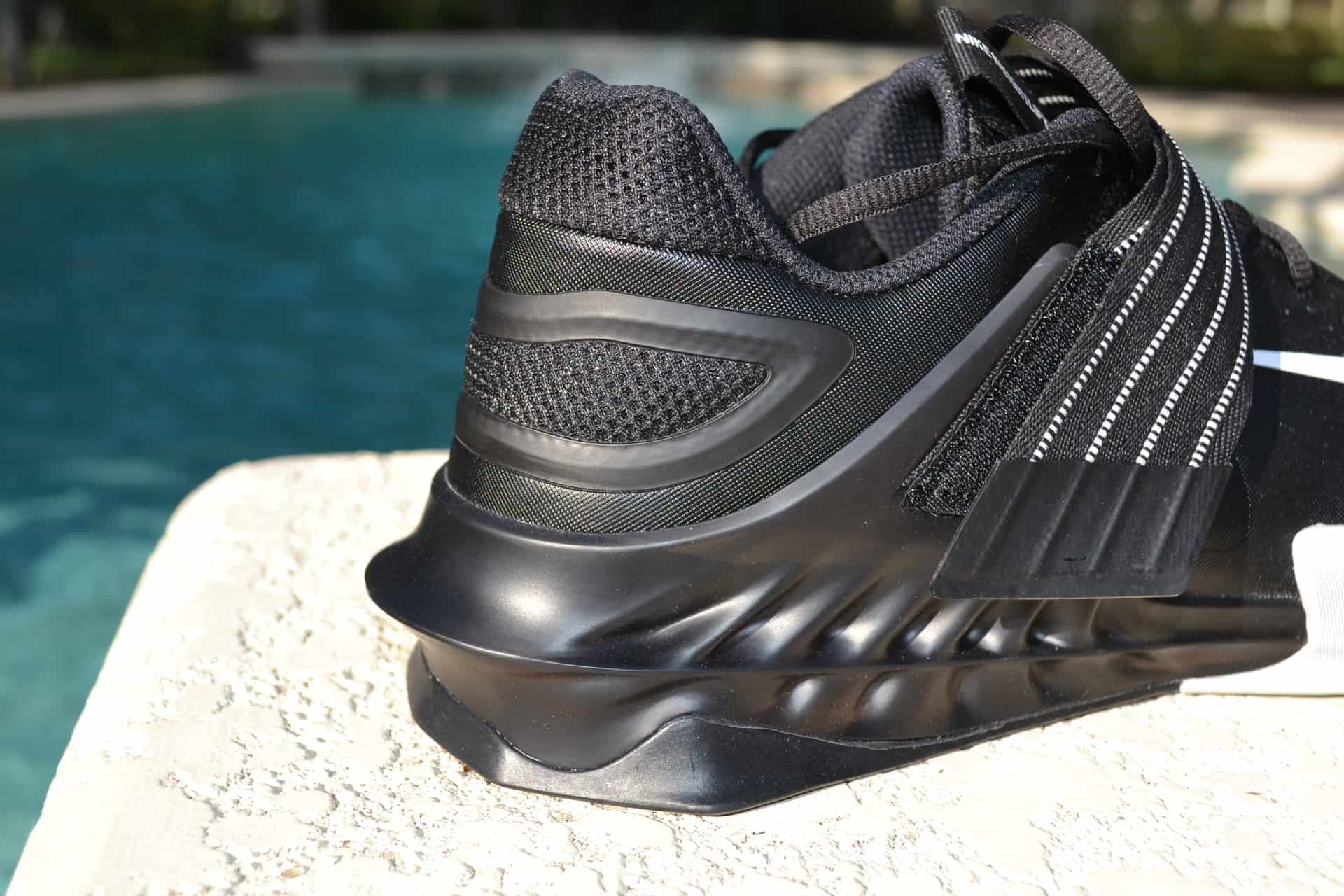 Affiliate Disclaimer
We are an affiliate of Road Runner Sports and others that sell this training gear. If you buy clothing or other training gear after clicking the links in this article, we receive a small commission at no extra cost to you. This helps us to bring you in-depth information and content on these great training products.
Tim is the founder of FitAtMidlife.com – an avid gym rat for 30+ years, he's a reviewer of many, many shoes – and founder of the Speed Bag Gathering – the world's only gathering of speed bag punching enthusiasts.  See more gym reviews at Tim's YouTube channel.