Let's look at the latest CrossFit Shoe styles from Nike.
You've heard it many times: wearing the right and decent shoes for a particular workout is a must. It's to avoid injury, prevent foot and ankle damage, and make your training a more enjoyable and convenient experience. And admit it, adding some pop of colors to your shoes gives you an extra push to crush that workout. With that, Nike has released new colorways for their CrossFit shoes.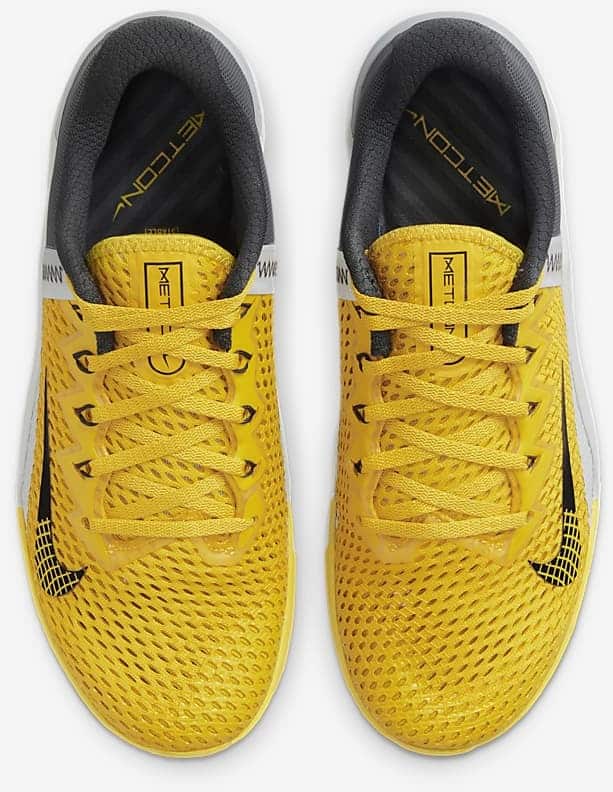 Here are some of the styles we are going to look at:
CrossFit Shoes – Overview
CrossFit exercises involve and require different intense movements; that is why your shoes should endure all those movements and should live up to a huge extent of expectations. CrossFit exercises include bench press, deadlift, squat jerk, thruster, burpees, wall climbing, snatch, clean, etc. This sport requires so much from you and your shoes to give you training that is safer, more efficient, and more solid.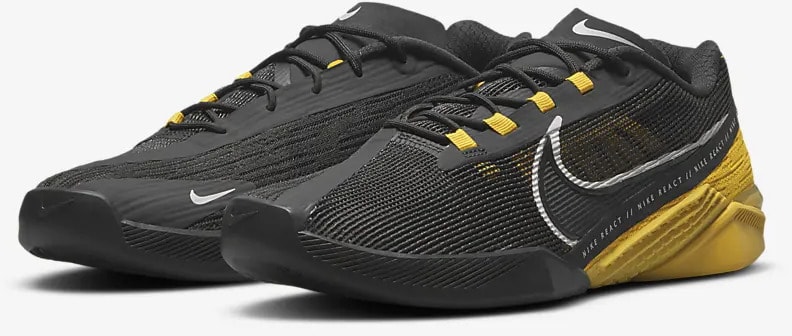 Nike takes risks to create groundbreaking sport innovations with their products to boost performance. Nike designs CrossFit shoes that have excellent quality so that your CrossFit exercises become safer and more convenient. They create shoes with excellent support, traction, flexibility, stability, durability, and comfort. Plus, they added different colorways to make your WOD exciting.

Nike Romaleos 4
Nike Romaleos 4 is an Olympic weightlifting shoe and is an excellent option for heavy weightlifting. It highlights a supportive midsole and a broad, flat outsole created for strength and durability. The firm midsole with a heel lift allows optimal power transfer from the ground to sustain explosive movements.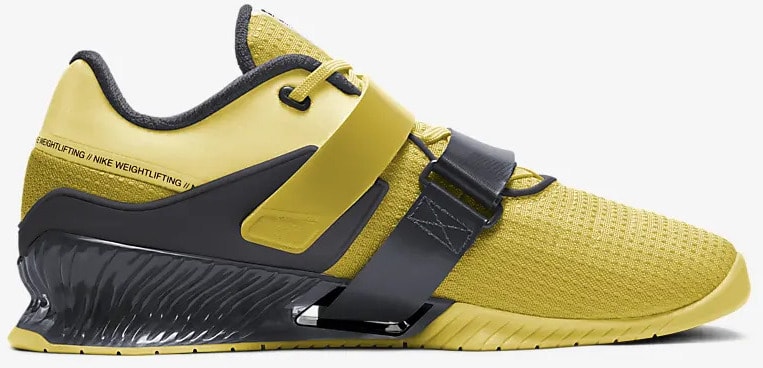 The wide heel of Romaleos 4 forms a solid base for heavy lifts, while the rubber tread renders durable traction to meet the needs of your sport. It has adjustable straps at the midfoot to secure and tighten your foot during your most extreme workouts. These straps are wide, and you can easily adjust them to give solid and strong support.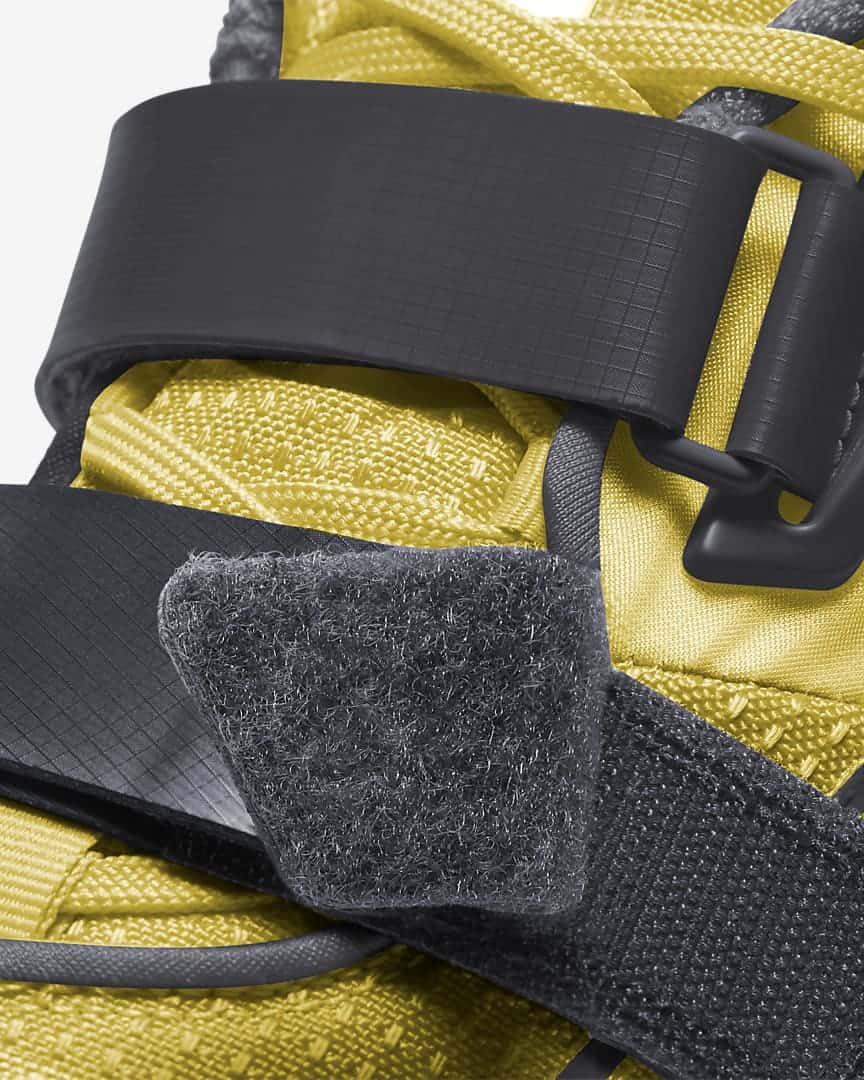 Nike Metcon 6
The Metcon is well-known for its superior stability and durability for functional movement that requires strength, power, speed, and endurance. Metcon 6 is the latest and the most breathable version yet, keeping your foot cool and fresh when you're going full blast. This version has lightweight mesh that allows air to flow and your foot cool, while the screen print boosts the mesh without decreasing breathability.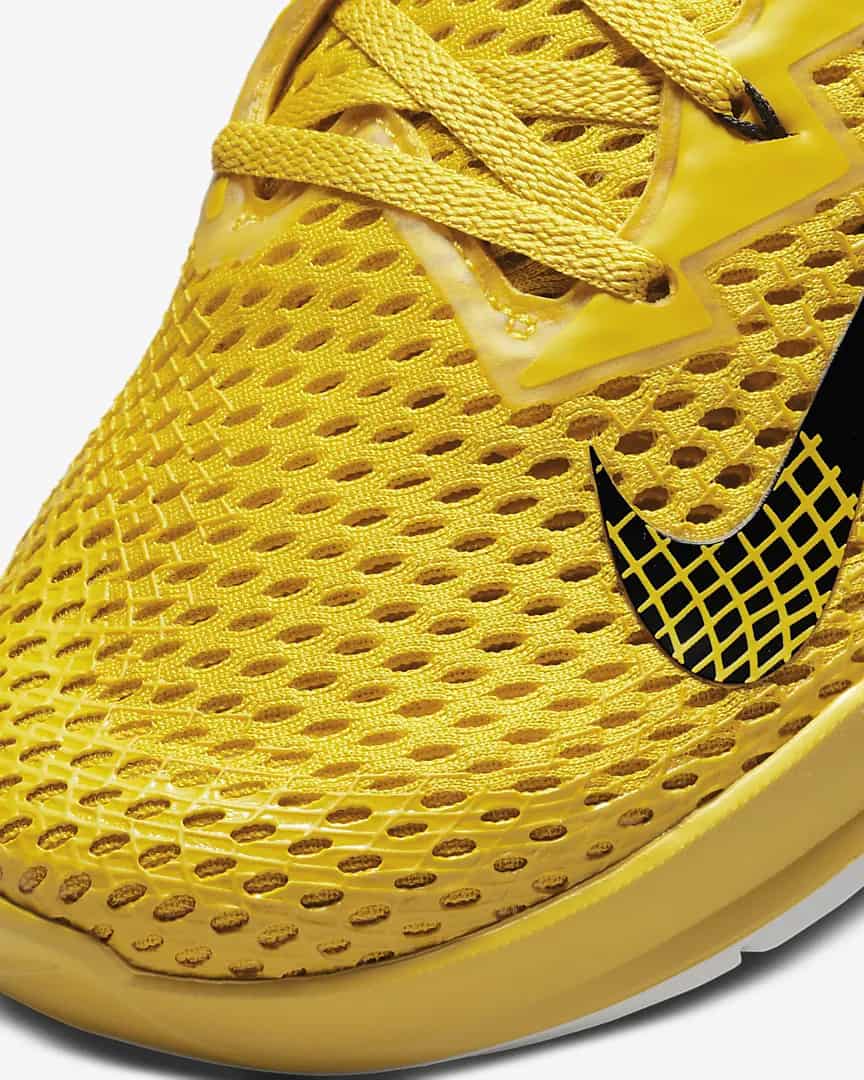 You can adjust the height under your heel with its removable Hyperlift inserts to prepare you for another set. It has a low, flat, and wide heel that creates a stable base for weighted exercises. The rubber tread on the outsole and the side of the shoe adds traction on the ground and grip when you're climbing a rope. The foam is made firmer under the heel to give you a protected and a softer feel in the forefoot to cushion high-impact moves.
Nike React Metcon Turbo
The React Metcon Turbo is designed for CrossFit, HIIT workouts, and overall home and gym training. Every detail is stripped down to reduce weight while maximizing function and durability. Nike changed the cushioning underfoot and the rope wrap at the instep to lighter and stronger materials to produce more speed and strength. The outsole is a minimal, dual-density rubber providing a broad base with sufficient flexibility to move with the foot. Even the upper is lighter with a rigid mesh to give durability and highlights a sole wrap for tough rope-climb workouts.

The React foam is relatively soft, giving sufficient cushioning to take the impact of lifts. The foam is also thin to provide you with a fair amount of security and a ground feel. The heel collar is completely padded and lies snugly on the back of the foot. The upper uses two distinct materials separated by a seam with a thick overlay. The medial fabric is a thick knit, while the lateral fabric is mesh-like.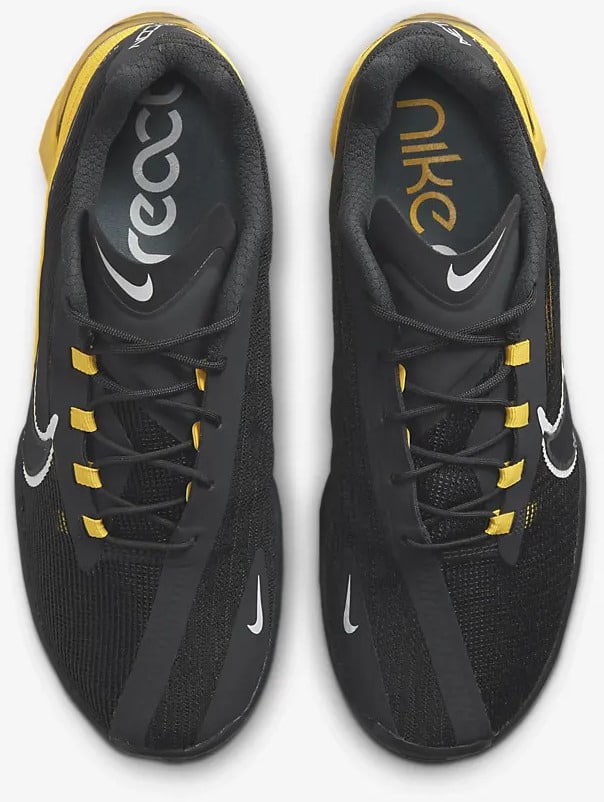 Nike ZoomX SuperRep Surge
With Nike ZoomX SuperRep Surge, you get the responsive cushioning of Nike ZoomX foam and containment assistance from an arc on the side to keep you ahead of the curve. The side arc support helps brace your foot for strength training intervals. It is ideal for the rower, treadmill, and other indoor workouts, but its tough rubber on the outsole makes it suitable for running as well.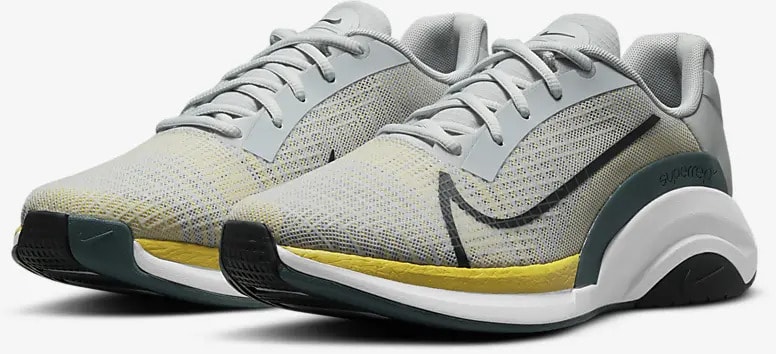 The Nike ZoomX foam delivers energy to keep the bounce in your step whether your pace is set to a light jog or all-out sprint. To make a simple transition to and from a rowing machine, a rower clip is placed at the heel, while the mesh across the foot is strengthened to hold up against foot straps. The rubber tread gives you traction on the floor or the machines, while its padding cushions the ankle so well.

CrossFit Shoes Review – In Summary
That's our review of CrossFit Shoes.
For every movement and workout, there's a CrossFit shoe from Nike that will deliver its functions well so you can make the most of your training and avoid injury. Nike makes CrossFit shoes that have support, flexibility, traction, stability, durability, and comfort. The new colorways will add an extra push so you can victoriously conquer your workouts.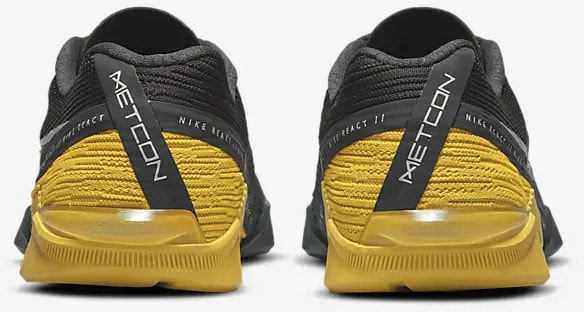 Photo Credits
Product photos on this page are property of Nike.
This website is not affiliated or associated with CrossFit, Inc. CrossFit is a registered trademark of CrossFit, Inc.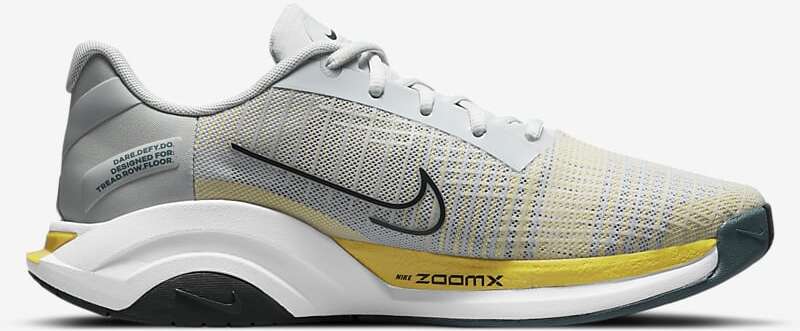 Affiliate Disclaimer
We are an affiliate of Road Runner Sports and others that sell this training gear. If you buy clothing or other training gear after clicking the links in this article, we receive a small commission at no extra cost to you. This helps us to bring you in-depth information and content on these great training products.
Tim is the founder of FitAtMidlife.com – an avid gym rat for 30+ years, he's a reviewer of many, many shoes – and founder of the Speed Bag Gathering – the world's only gathering of speed bag punching enthusiasts.  See more gym reviews at Tim's YouTube channel.