Rogue has the red-hot
Echo Bike
. Grab one while they last!
There's a new camber bar option for those with mobility limitations – check out the Rogue CB-4 38MM Camber Bar – made in the USA!
The cambered squat bar is a kind of specialty bar that is remarkably effective in improving your squat strength and skill. It has an upper horizontal steel bar with two vertically-welded steel bars that extend beneath it.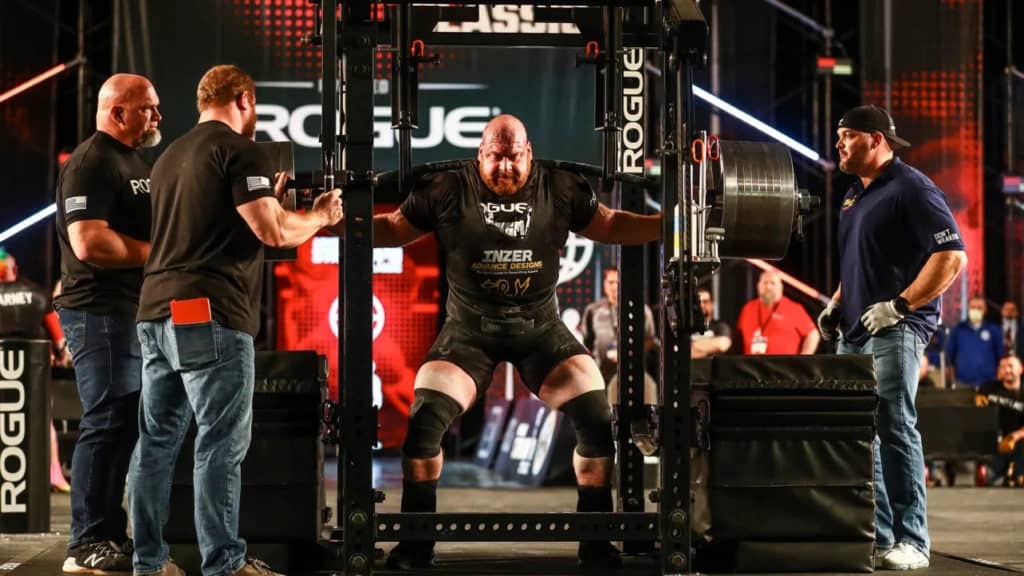 Here's some of the styles we are going to look at:
Rogue CB-4 38MM Camber Bar – Overview
The Rogue CB-4 38MM Camber Bar made its public debut as the "Double T" Bar at the 2022 Arnold Strongman Classic and was designed in collaboration with Westside Barbell. This design aimed to create a curved/bowed specialty bar fitted to the world's top powerlifters, Strongmen, and athletes. To achieve that, Rogue began with a sequence of various prototypes of variable diameter, bend angle, and knurl pattern and sent them all over to the athletes at the Westside Barbell Gym. The athletes made repeated testing and gave direct feedback, and Rogue was able to pick which specs best produced all of the key benefits they were looking for.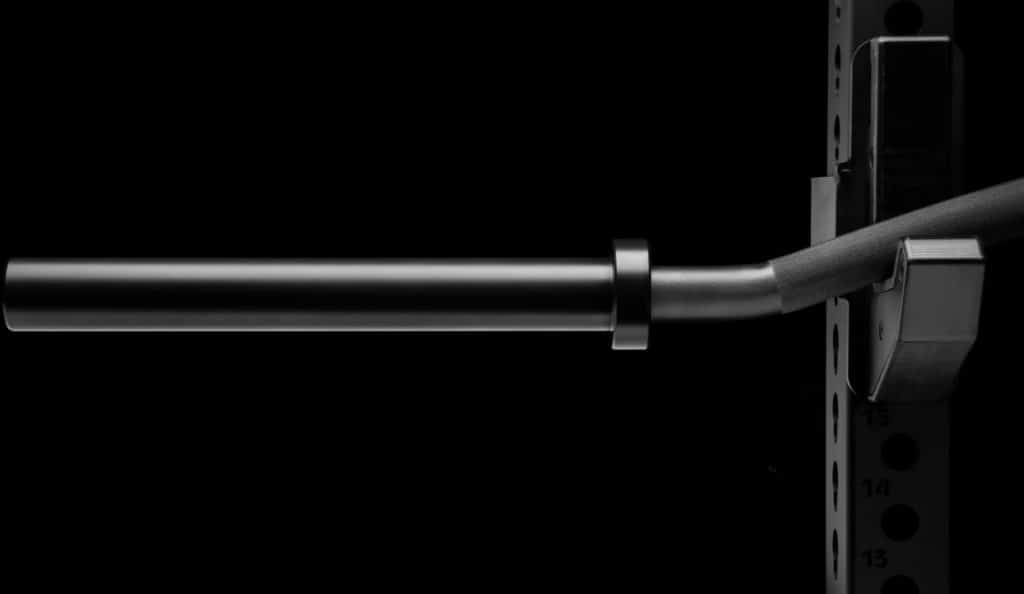 This bar takes the pressure off the shoulders and elbows so you can continue squatting heavily even if you have flexibility issues or injuries. The CB-4 38MM Camber Bar also adapts to the size of the strongest competitive and at-home lifters, giving them room to place their hands wider apart than a traditional barbell. This bar allows you to boost your range of motion when benching while taking unnecessary stress off the shoulders and elbows. It does not bounce at high weights of 900 LBS or more, lowering safety risks. It is a 38MM curved power bar with a 4.4" drop and a powerful 55" wide bend, so athletes of every size can have the ability to find a point on the curve that works for them.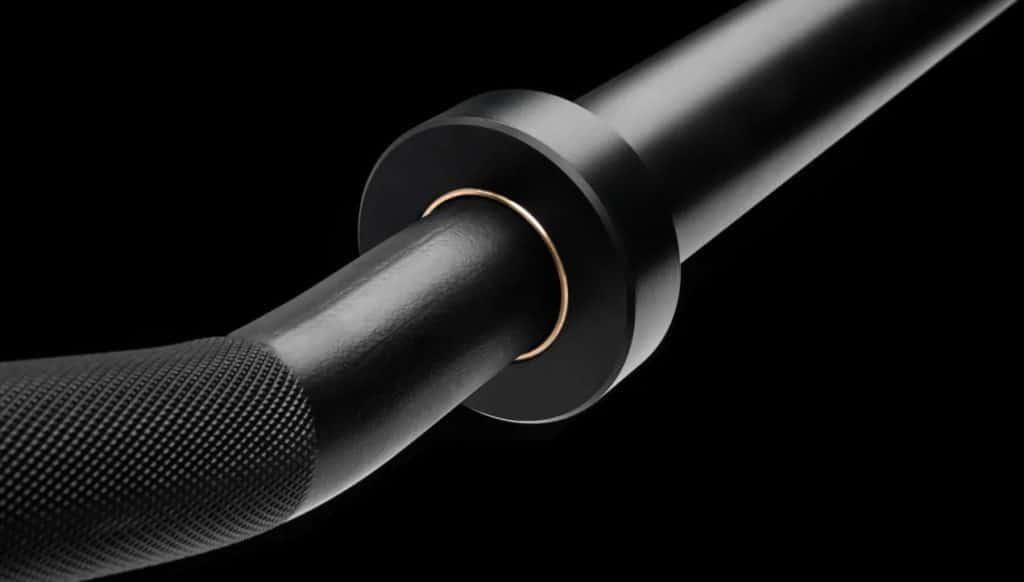 The bar also has an extra 9" distance between the sleeves and guarantees that on most racks, the cambered part of the bar won't flip down when unsupported. The 95" shaft of the CB-4 is machined at Rogue's Columbus factory, then precision-bent by one of their local partners, and completed with a Black Cerakote coating for superior corrosion resistance and a strong grip. The rotating sleeves are friction welded and machined in-house and were given the new proprietary matte black finish—the finest in the industry for boosting the vibrancy and longevity of the color.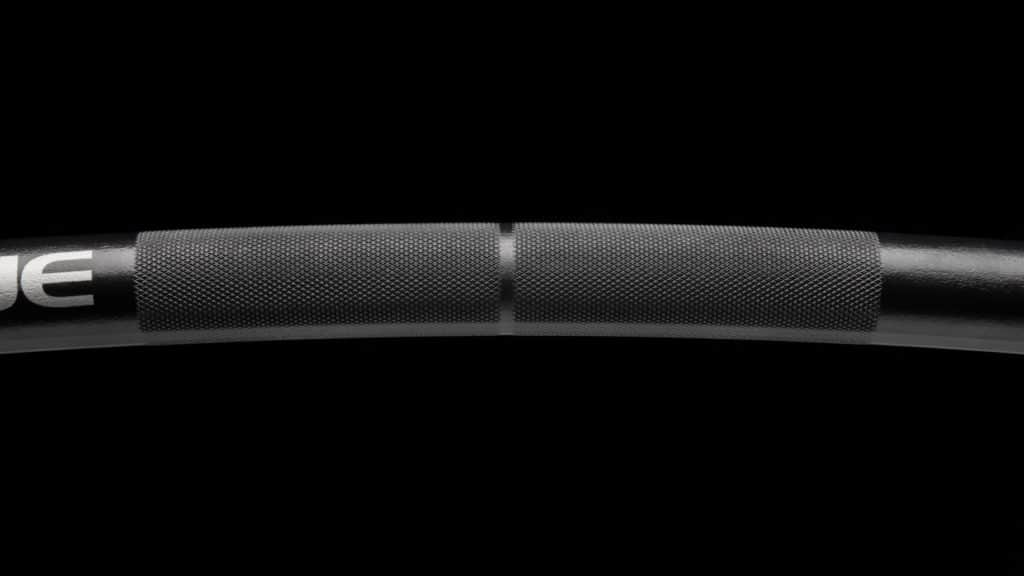 Rogue CB-4 38MM Camber Bar – In Summary
That's our close-up look at the Rogue CB-4 38MM Camber Bar.
The Rogue CB-4 38MM Camber Bar is USA-made with a lifetime warranty. It is used for Powerlifting and has a bushing, center knurl, Cerakote shaft coating, and a proprietary matte black finish sleeve coating. Its main benefit is taking the pressure off the shoulders and elbows so you can still squat heavy even if you have flexibility issues or injuries.
Looking for more options? Check out these other great products:
Want to combine a mult-grip bar with a camber bar? That's the New Cambered Swiss Bar from Rep Fitness.
Rogue also has Multi-Grip Bars.
More camber bars.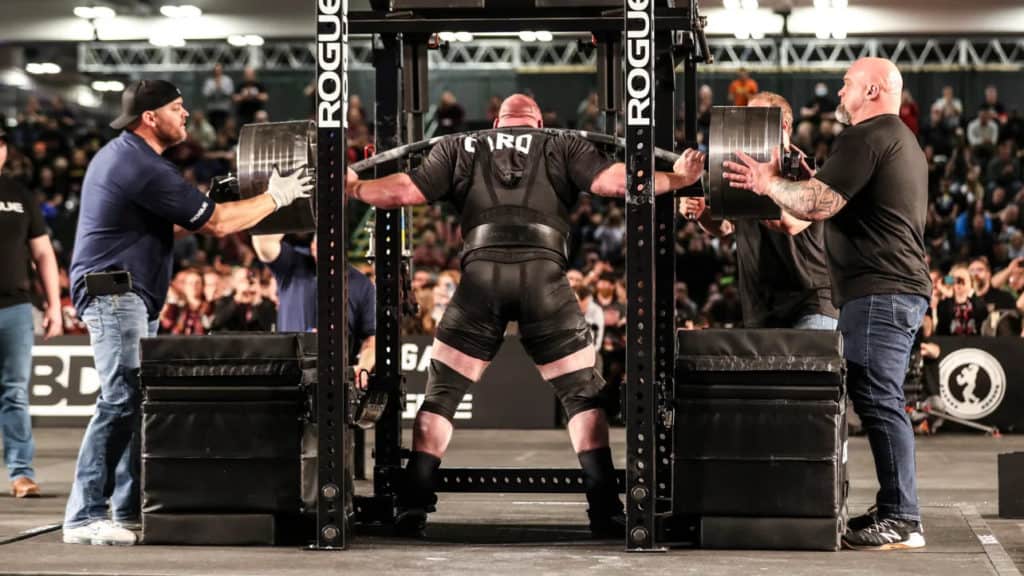 Photo Credits
Product photos on this page are property of Rogue.
This website is not affiliated or associated with CrossFit, Inc. CrossFit is a registered trademark of CrossFit, Inc.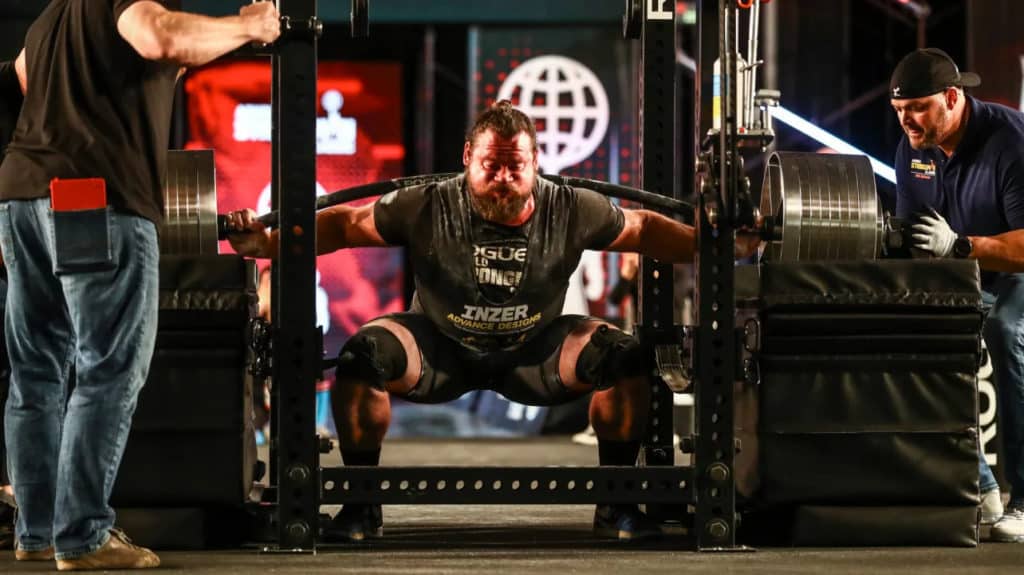 Affiliate Disclaimer
We are an affiliate of Rogue and others that sell this training gear. If you buy clothing or other training gear after clicking the links in this article, we receive a small commission at no extra cost to you. This helps us to bring you in-depth information and content on these great training products.
Tim is the founder of FitAtMidlife.com – an avid gym rat for 30+ years, he's a reviewer of many, many shoes – and founder of the Speed Bag Gathering – the world's only gathering of speed bag punching enthusiasts.  See more gym reviews at Tim's YouTube channel.