Rogue has the red-hot
Echo Bike
. Grab one while they last!
Let's take a look at Rogue CT-1X2 Cable Tower.
A cable machine is suitable and safe for everyone. It involves pushing and pulling the handles connected to weighted cables and provides numerous movements. It also facilitates proper lifting technique and builds muscles safely.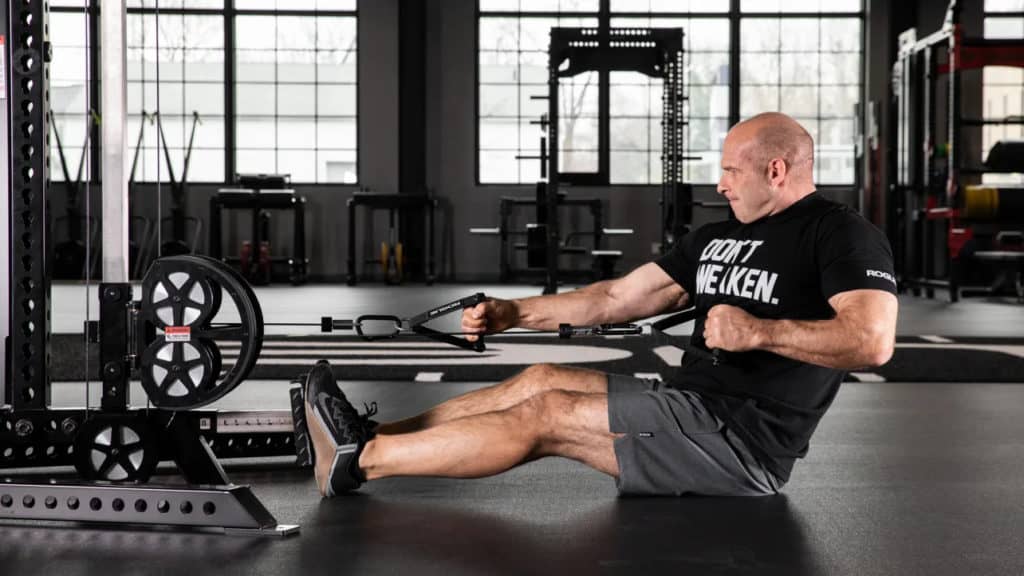 Get that incredible Rogue quality: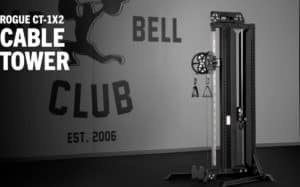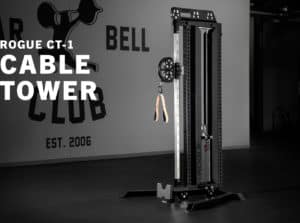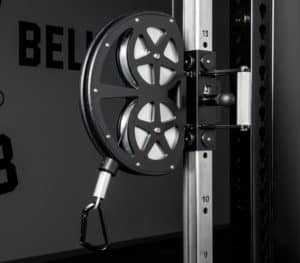 Rogue CT-1X2 Cable Tower – Overview
A cable machine provides consistent resistance to your muscles, which helps build strong and lean muscles. Using a cable machine allows you to do exercises such as rows, bicep curls, chest presses, lat pull-downs, etc. It lets you swing your arms in different directions and has different resistance levels. It also works your body from different angles, challenging you in new and different ways for better results.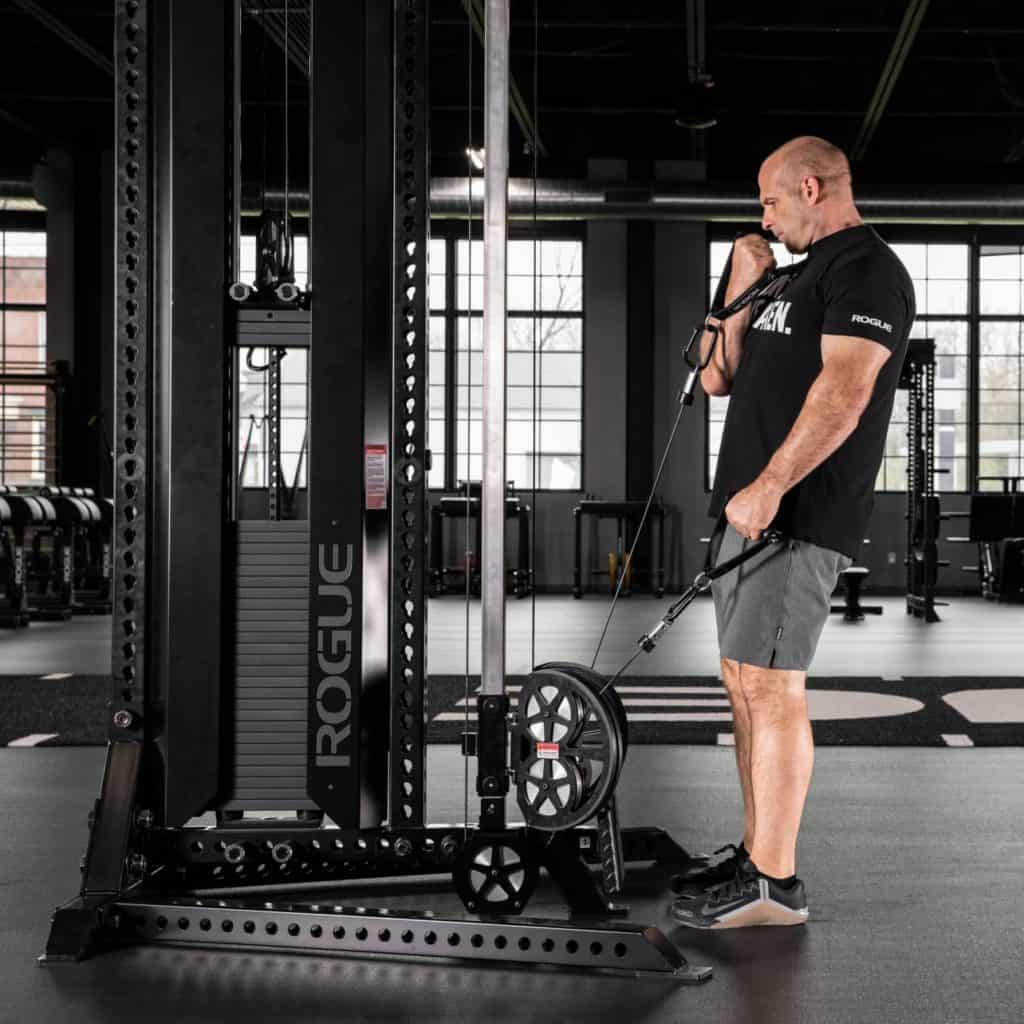 A cable machine is also less complicated, making it ideal for beginners in strength training because it demands less coordination and helps you gain control of your form. There are different kinds of cable machines for various exercises you want to execute. Here are some from Rogue, and see what sets them apart from other cable machines on the market.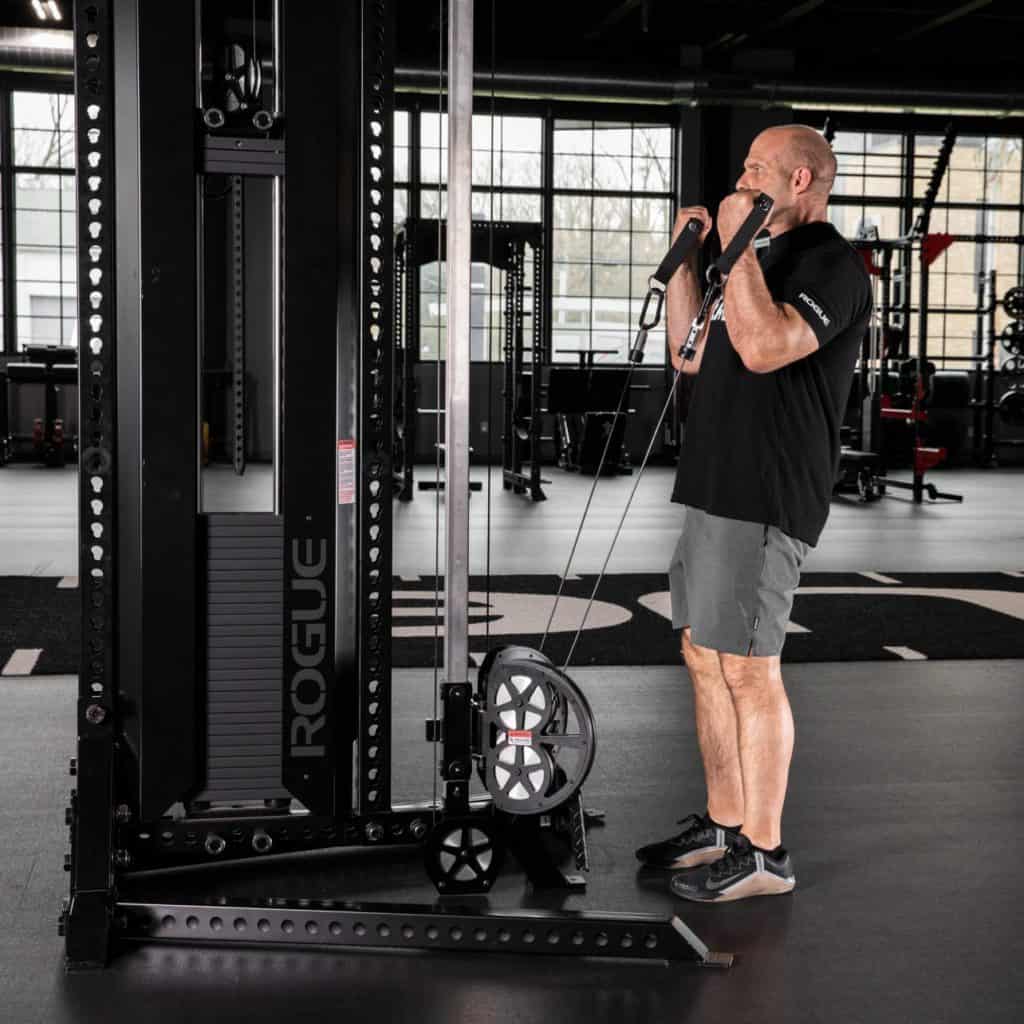 Rogue CT-1X2 Cable Tower
Instead of a conventional single-handle column, the CT-1X2 highlights dual swivel pulleys with a pair of Rogue Single Handle Cable Attachments included standard. The pulleys and cables are covered with UHMW plastic and can be modified to 16 various height settings. It has a 300LB weight stack allowing you to train at a 2:1 ratio (with a single carabiner on each side, 150LB max) or a 1:1 ratio (with both carabiners linked for a 300 LB max).
Their pivoting structure enables a full range of movement during most movements. It allows you to effectively train cable flys, cable presses, high pulls, and other two-handed exercises that would have to be accomplished isolaterally in a single-handle set-up. The weight stack is adjustable by 10LB increments and has 1" plastic band attachment pegs at the top and bottom to allow banded work to be integrated into any movement.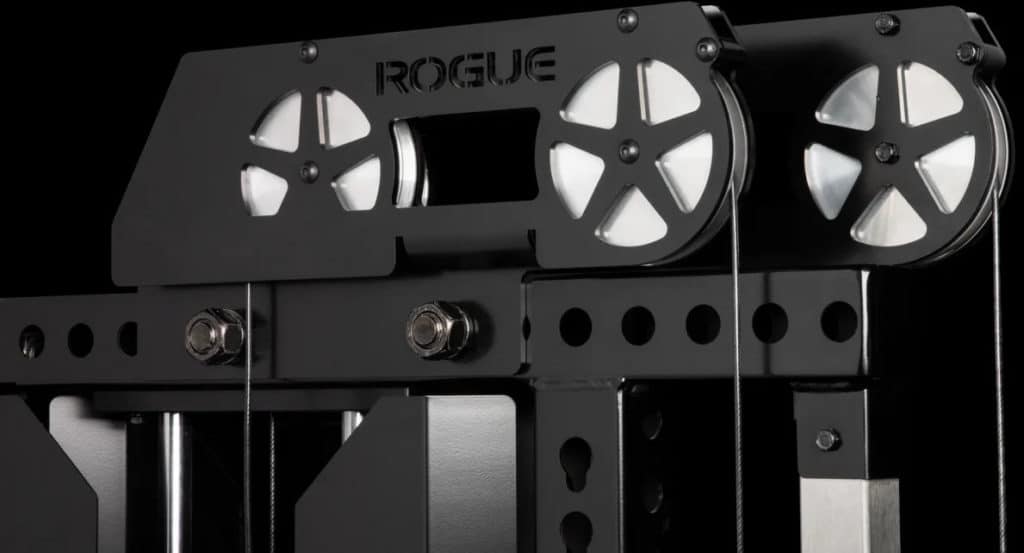 Rogue CT-1 Cable Tower
The Rogue CT-1 Cable Tower is arranged for a personal home gym or the use of numerous athletes in a more extensive training facility. It stands 108.5" tall CT-1 Cable Tower forming a 55" x 55" footprint stand. It has custom, precision adjustments that make the machine adjustable to users of any size and for a wide range of exercises, with 16 distinct heights adjustment settings on a 180-degree swivel.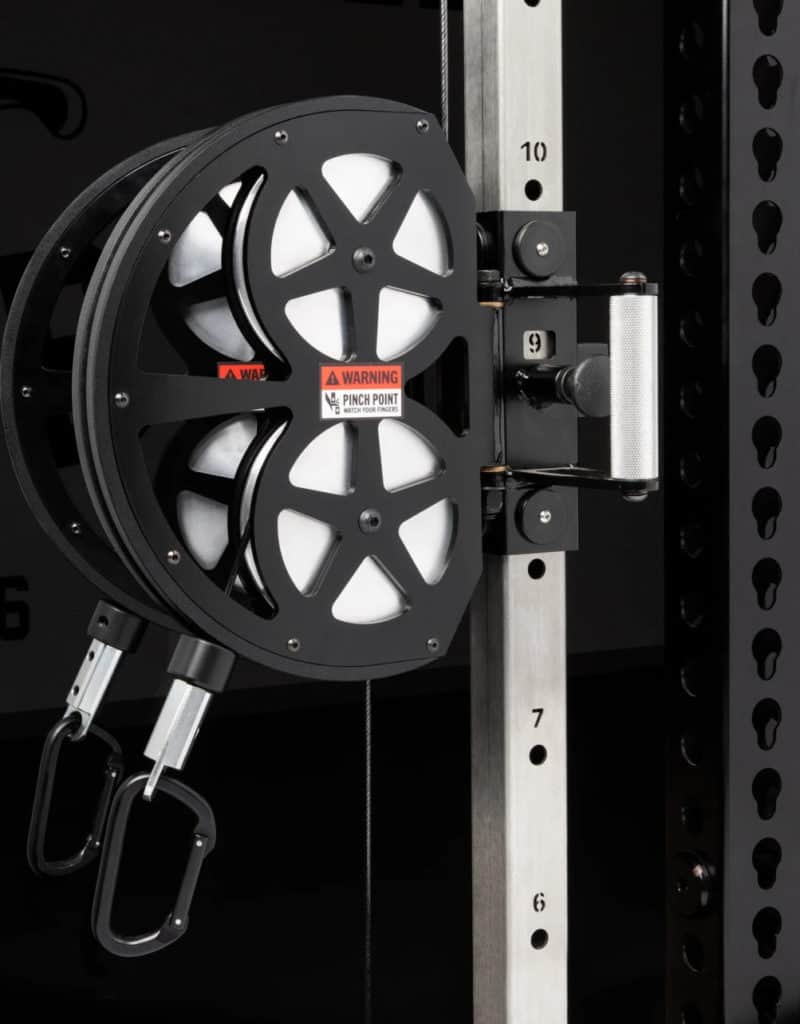 CT-1 is made from 3×3" 11-gauge steel with precision machining and in-house testing by professional, high-performance athletes. The column's 6" aluminum pulleys and 250 LB weight stack are machined in-house, and the ¼" cable is constructed to the same military specifications as aircraft cable; equipped in nylon for exceptional flexibility and durability. A leather tricep strap and plastic-covered band attachment pegs are enclosed as standard with the Cable Tower.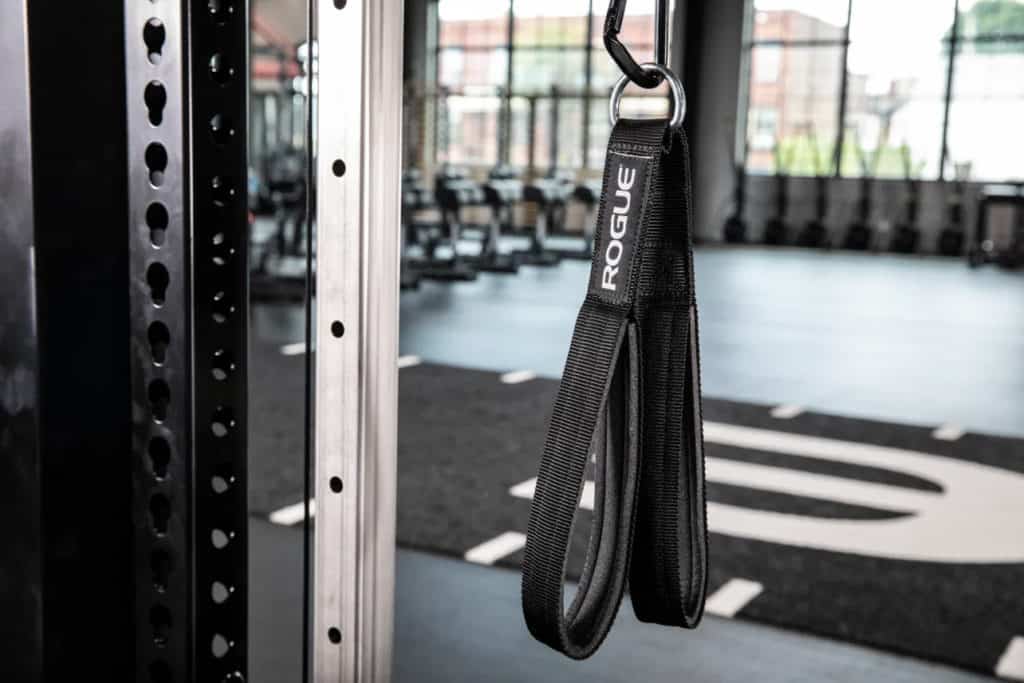 Rogue CC-1 Cable Crossover
CC-1 brings together two of Rogue's patent-pending CT-1 Cable Towers into a single unit, connected by a 107.25" steel bridge and mounting brackets. Each tower station of the Rogue CC-1 Cable Crossover is precision-machined from 3×3" 11-gauge steel, with 6" aluminum pulleys and 250 LB weight stacks. The two 9' tall towers are spaced 87" apart (measuring from low row foot to low row foot), and the total converged footprint of the unit is 180.25" wide by 42" depth.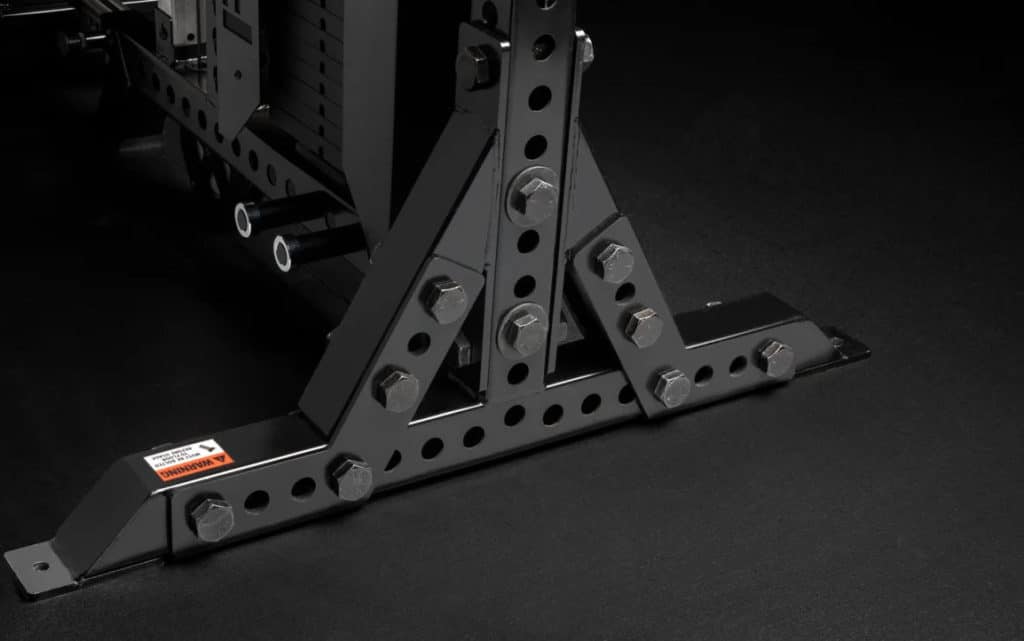 The 1/4" cable is assembled to the same military specifications as aircraft cable, jacketed in nylon for incomparable flexibility and durability. The standard finish is a traditional MG Black powder coat. Because it has custom, precision adjustments, users of any size can use it. It is also open to various exercises, with 16 different height adjustment settings on a 180-degree swivel.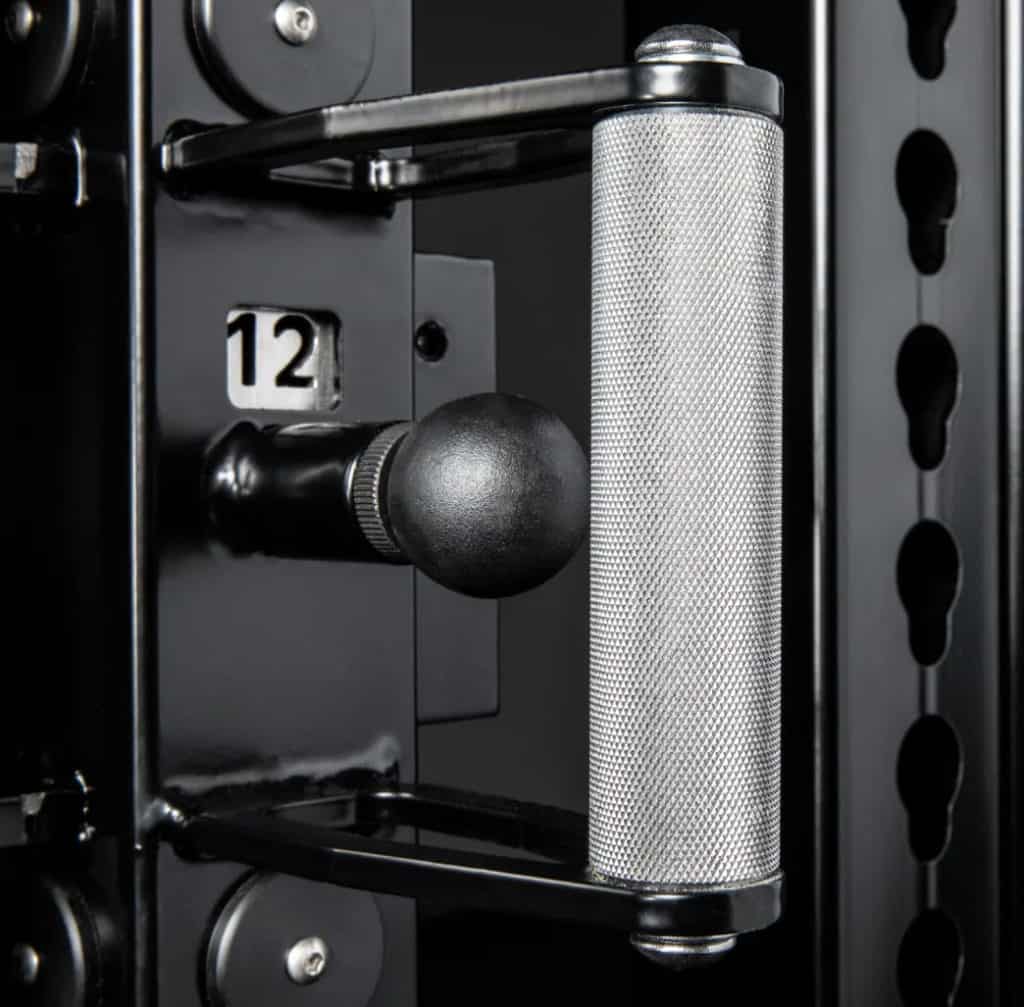 Rogue CT-1X2 Cable Tower – In Summary
That's our close-up look at Rogue CT-1X2 Cable Tower.
Cable machines from Rogue are space-efficient, customizable, durable with stack options, and made in the USA. Adding cables exercises to your training is a great way to add variety to your movement while building strength and power from various angles. They are developed to streamline intricate weight lifting routines and directions.
Looking for more options? Check out these other great products:
Like cable machines? Why not double up with the CC-1 Cable Crossover, also from Rogue.
There's also a broad selection of Functional Trainer Cable Machines you may want to check out.
Find the highest quality home gym equipment deals from Rogue.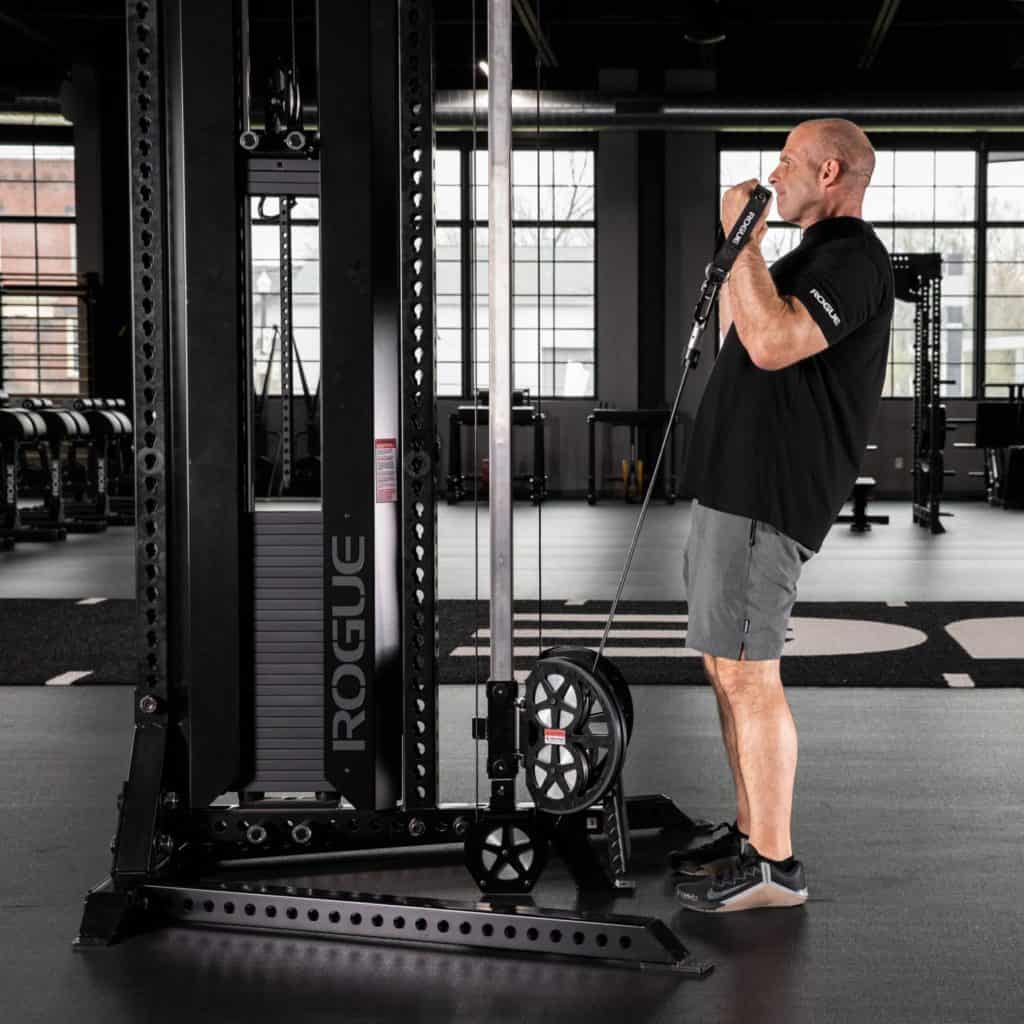 Photo Credits
Product photos on this page are property of Rogue.
This website is not affiliated or associated with CrossFit, Inc. CrossFit is a registered trademark of CrossFit, Inc.
Affiliate Disclaimer
We are an affiliate of Rogue and others that sell this training gear. If you buy clothing or other training gear after clicking the links in this article, we receive a small commission at no extra cost to you. This helps us to bring you in-depth information and content on these great training products.
Tim is the founder of FitAtMidlife.com – an avid gym rat for 30+ years, he's a reviewer of many, many shoes – and founder of the Speed Bag Gathering – the world's only gathering of speed bag punching enthusiasts.  See more gym reviews at Tim's YouTube channel.