Rogue has the red-hot
Echo Bike
. Grab one while they last!
Let's take a look at Tape for CrossFit Workouts.
Sports and Fitness are continuously developing, and plenty of methods and products always come out to improve performance and preserve one's health. The athletic tape is one of the fitness items that has stayed useful and effective ever since it came out.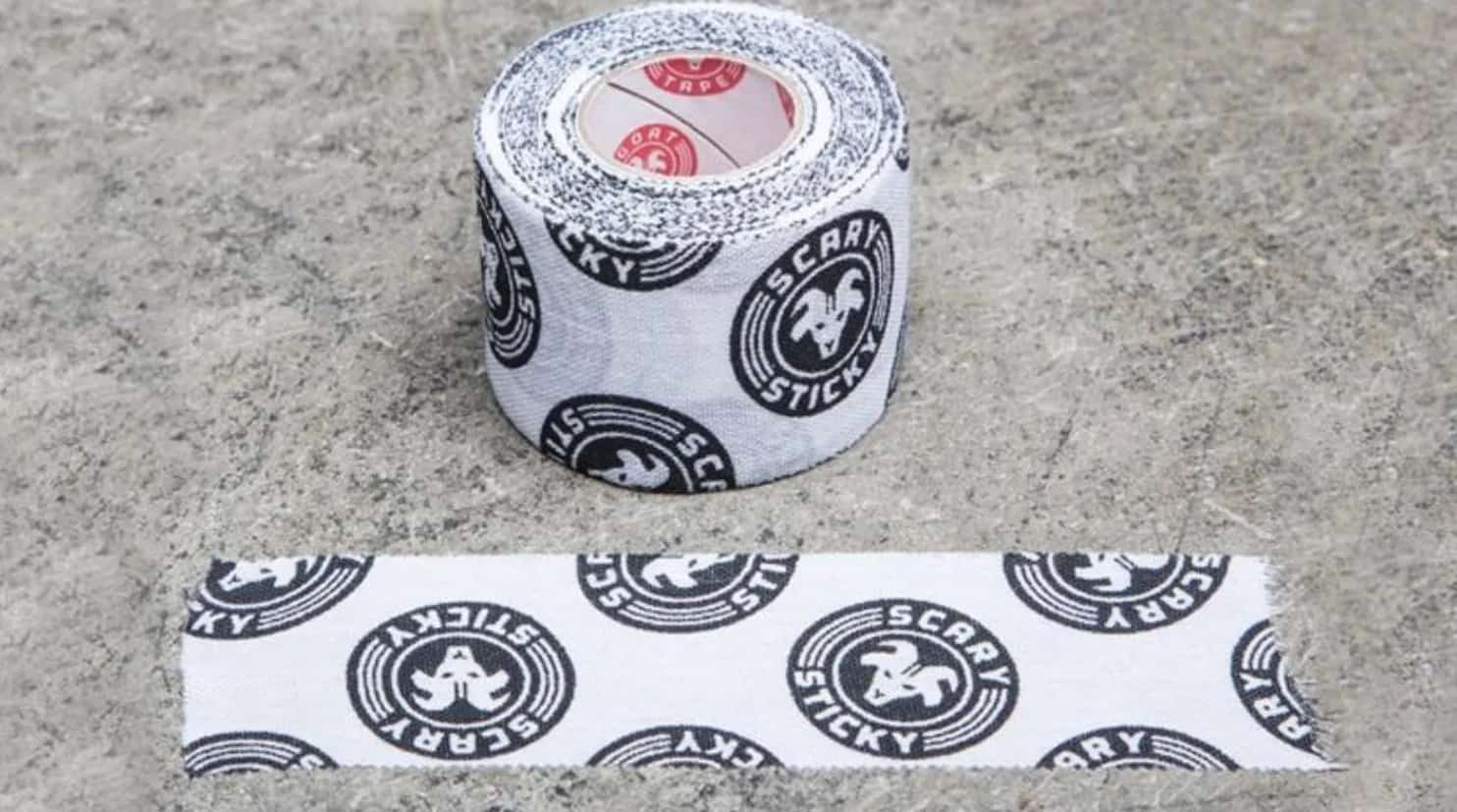 Here's some of the styles we are going to look at:
Tape for CrossFit Workouts – Overview
Whether you are a novice or a professional in the fitness world, athletic tapes can help you improve your performance and stay injury free. There are different kinds of athletic tapes, and all are beneficial in their own ways. One of them is the traditional tape which is used to prevent injury on the wrist, hands, and ankle. It also helps prevent sprains and injuries from workouts and competitive sports.

The elastic therapeutic tape helps increase blood flow to help prevent muscle spasms, cramps, and other typical athletic injuries. Kinesiology tape is used to drain and cure swollen or bruised tissue faster. CrossFit tapes are used to protect you from barbell cuts and support your workout. Here are some of them from Rogue.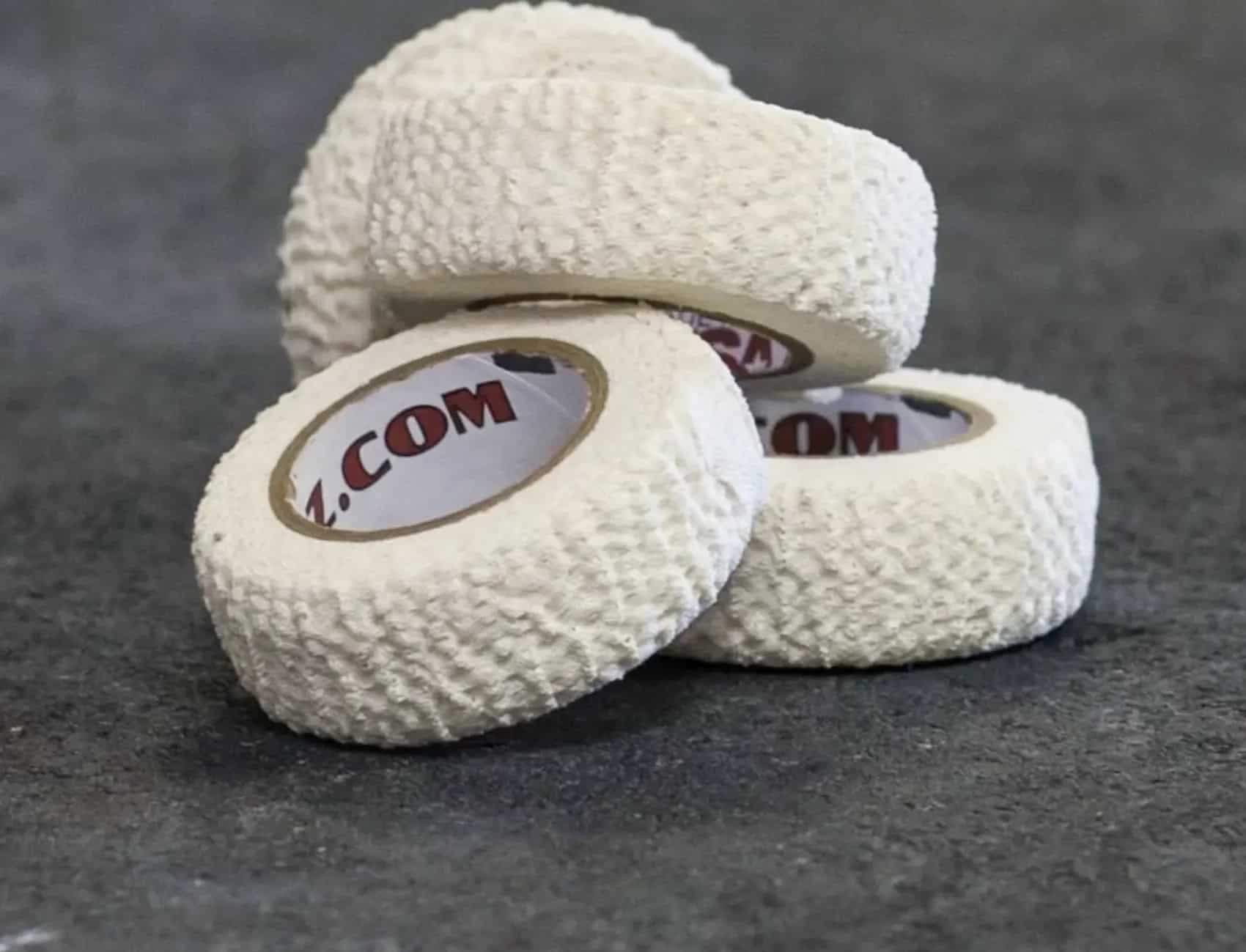 ABG Magic Stretch Tape
The ABG Magic Stretch Tape is a cutting-edge, patented adhesive tape that sticks comfortably to the skin and itself. It is not a traditional cohesive athletic tape but a more stable, contoured wrap that holds reliably during weightlifting movements. It is made in the USA by stitching a unique elastic thread into a lightweight cotton fabric with a remarkable weave pattern. This method gives the tape the best feel while retaining its exceptional strength.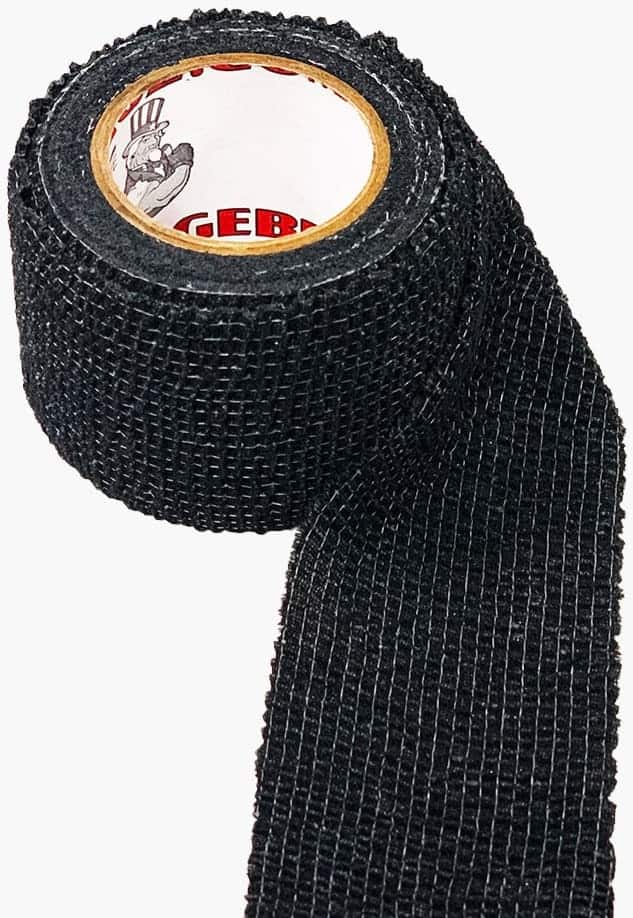 The adhesive is then applied in an exact quantity, using a proprietary approach that lets a small portion of adhesive bleed through the fabric. This quality is why the tape sticks so well to the athlete and itself. The ABG Magic Stretch Tape is easy to tear off into your preferred length and uniquely flexible for the perfect fit. Moreover, its enduring adhesive power and water resistance ensure a firm grip and less slippage during even high-intensity training.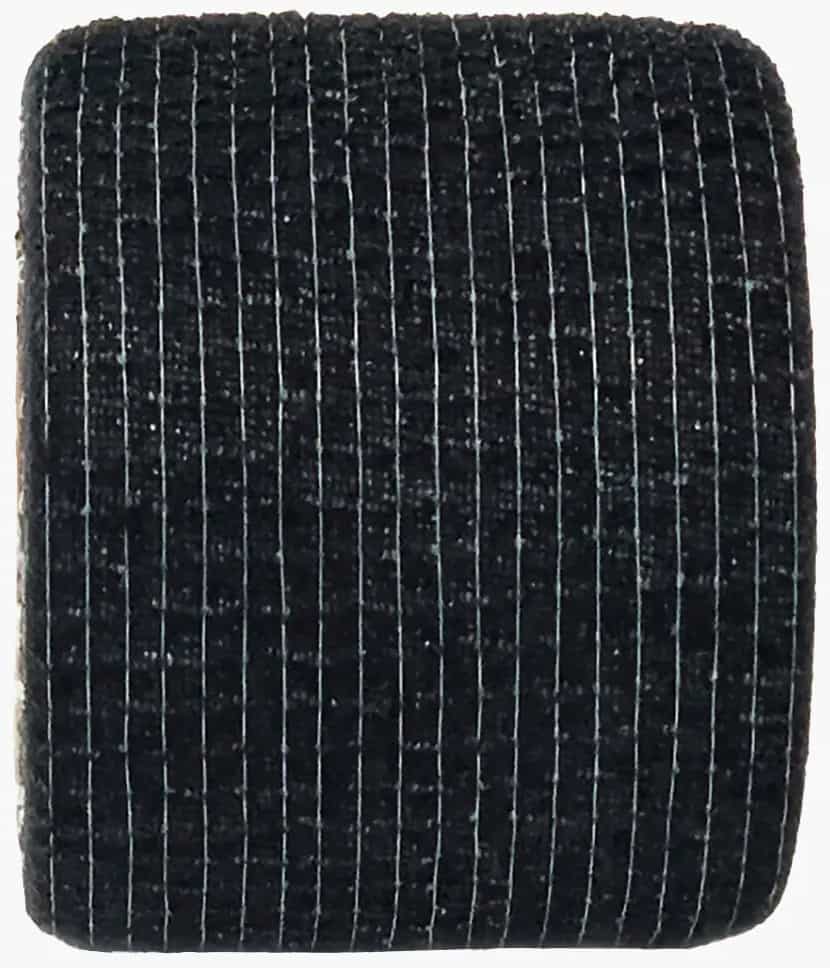 ABG Thin Magic 1″ Stretch Tape
Developed by Average Broz, the ABG Thin Magic is the slimmer 1" wide version of the adhesive tape. Aside from the width, Thin Magic is created like the standard White Magic 2" ABG Stretch Tape, with a design that sticks well and securely to the skin and itself. This double adhesive property is essential for providing a more stable, contoured wrap that holds reliably during weightlifting movements.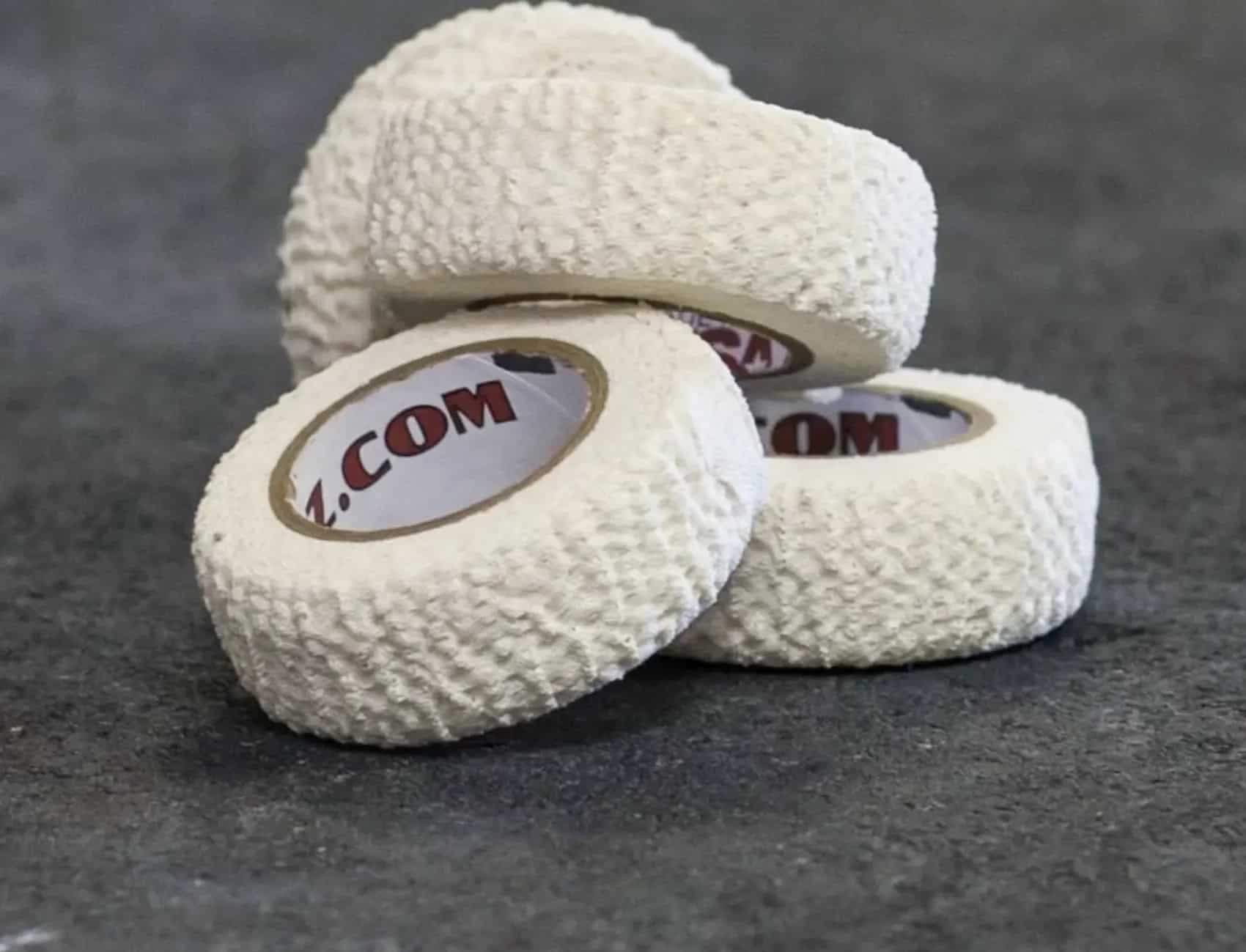 The ABG Stretch Tape is easy to tear off into your selected length and uniquely flexible for the ideal fit. The ABG Stretch Tape is manufactured by incorporating a specific number of elastic horizontal and vertical threads into a cotton cloth that gives the best feel while preserving strength.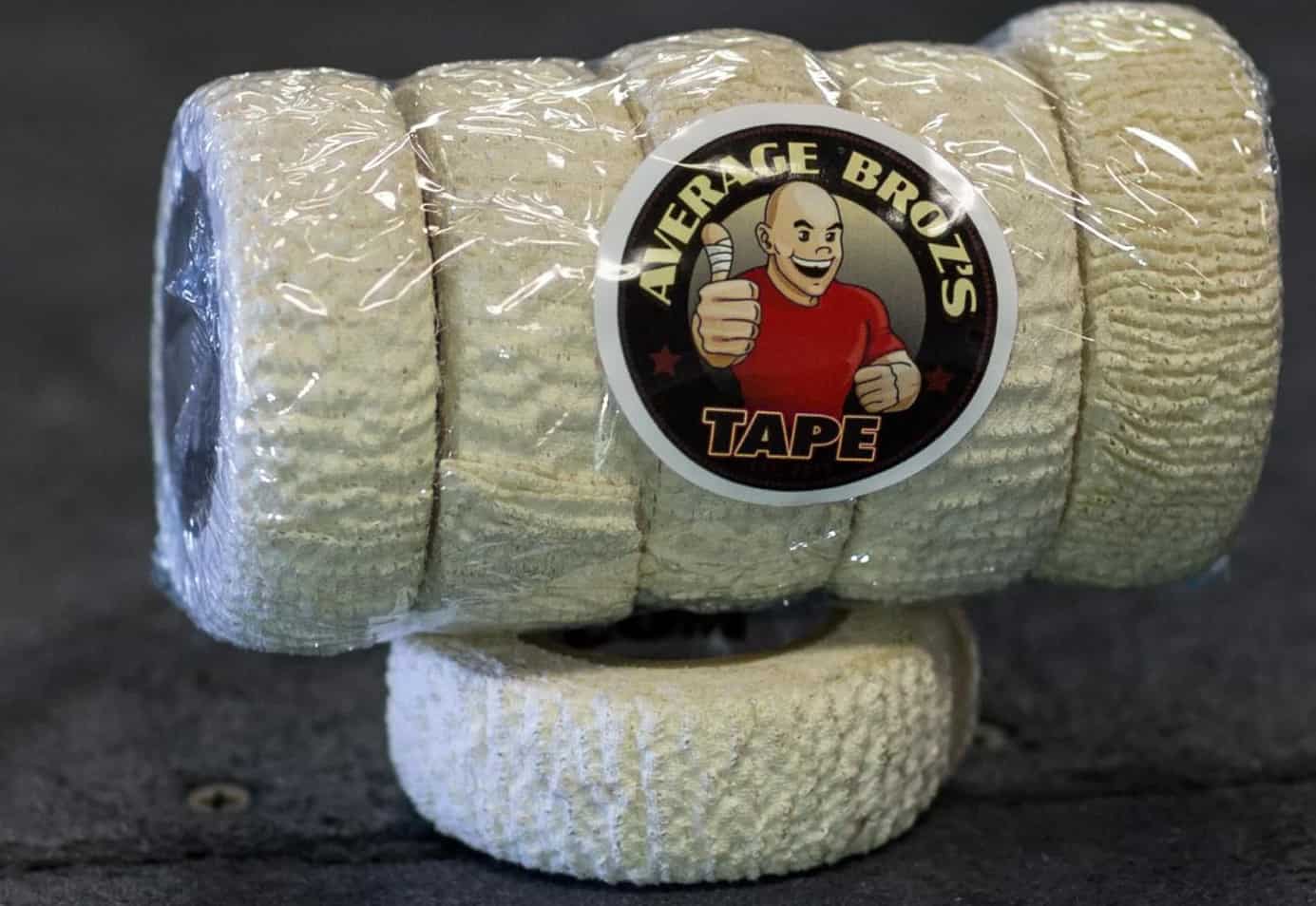 Scary Sticky Goat Tape
The Scary Sticky Goat Tape is Goat Tape's signature product. It is the world's first athletic tape developed, particularly with CrossFitters in mind. The Scary Sticky is specially designed for wrist, thumb, and finger taping for Olympic weightlifting movements during training. It is formulated with a proprietary adhesive that delivers protection and support through the worst, sweatiest of WODs.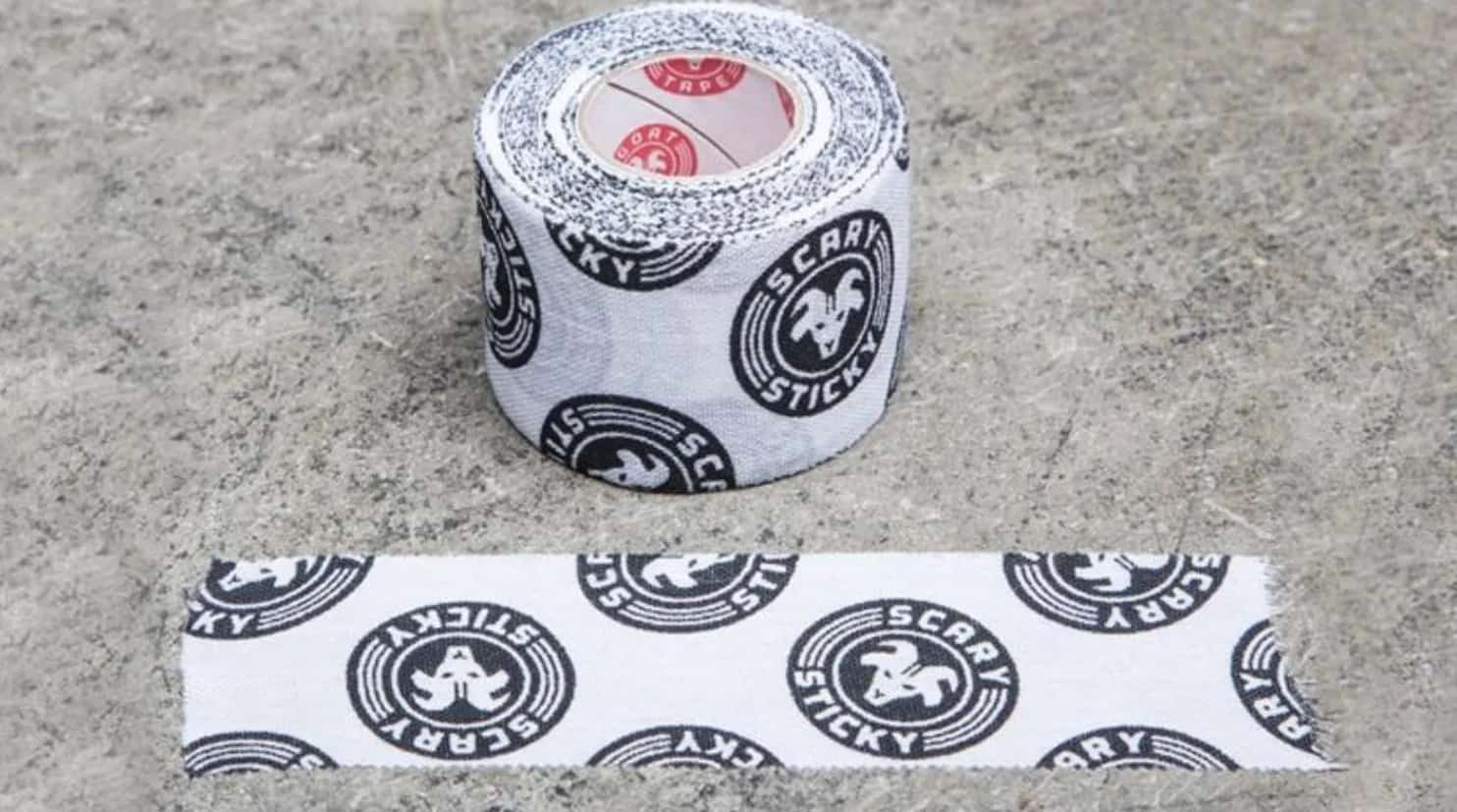 Rocktape Hookgrip Tape
Grab two and put them on with the convenient, pre-cut 150MM strips of the Hook Grip Tape developed by Rocktape. Your thumbs are protected from the bar's knurling and from cutting down long bands of tape to the right size. A roll of Rocktape Hook Grip Tape includes 32 strips—enough for 16 lifting sessions. With the Hookgrip Tape, you can experience an exceptional grip and decreased wear and tear on the thumbs.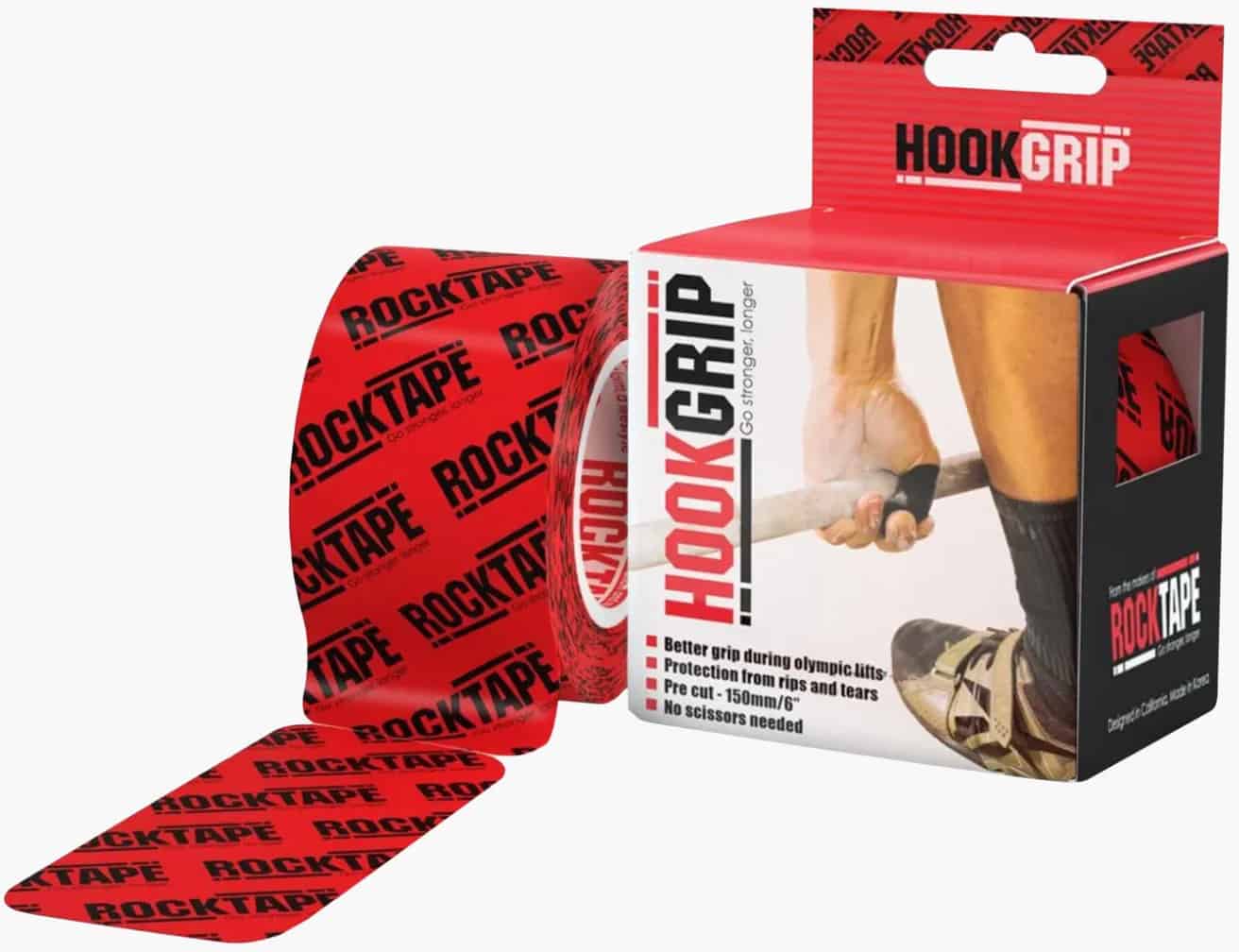 Silly Soft Goat Tape
Goat Tape's Silly Soft tape is closer in stickiness to regular athletic tape to relieve "gumming up" during gymnastic movements but softer to the touch. Less friction leads to better coverage during repetitive high-intensity gymnastic movements like pull-ups. Silly Soft is primarily formulated for palm taping during training.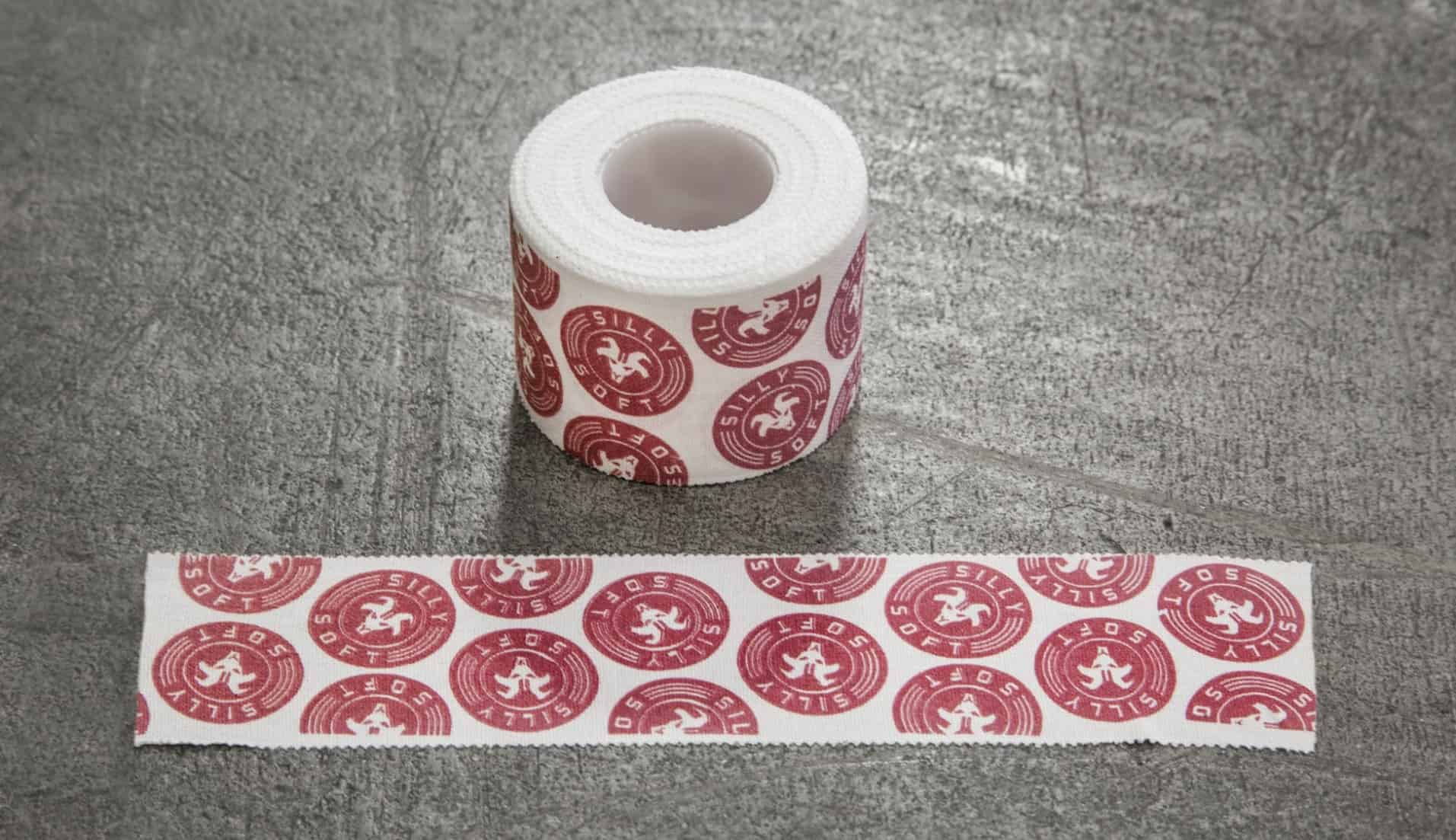 Tape for CrossFit Workouts – In Summary
That's our close-up look at Tape for CrossFit Workouts.
CrossFit tapes keep you protected from equipment, especially during weightlifting. They are used in wrapping the thumb for a better hook grip, the palms to cover a torn callus, the forearms for protection from Atlas Stones, or the shins to guard against barbell cuts. They help bring back confidence in your ability to perform at your best.
Looking for more options? Check out these other great products: Rogue Hybrid Power Bar New Rogue Manta Ray Adjustable Bench
More products from Rogue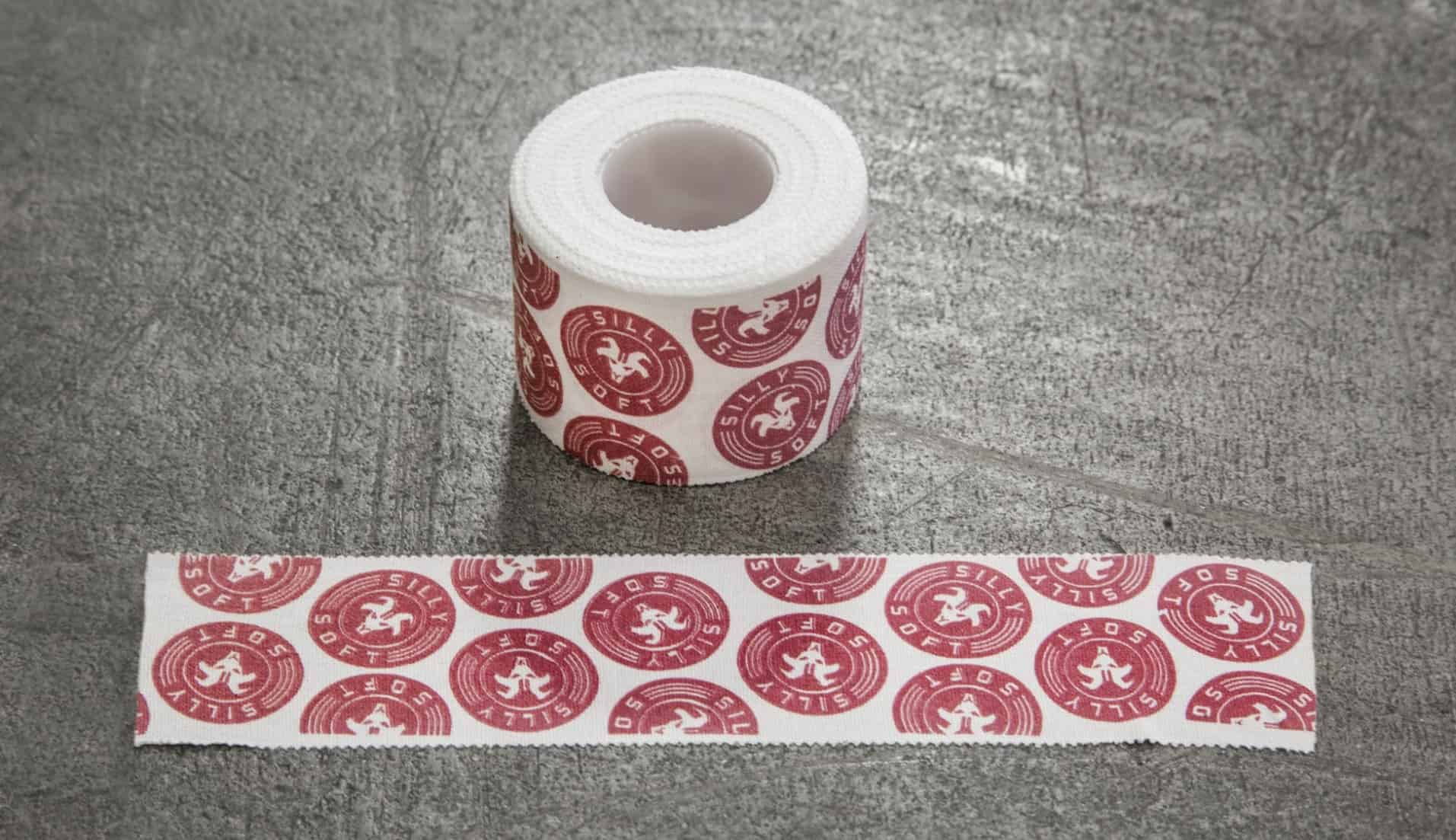 Photo Credits
Product photos on this page are property of Rogue.
This website is not affiliated or associated with CrossFit, Inc. CrossFit is a registered trademark of CrossFit, Inc.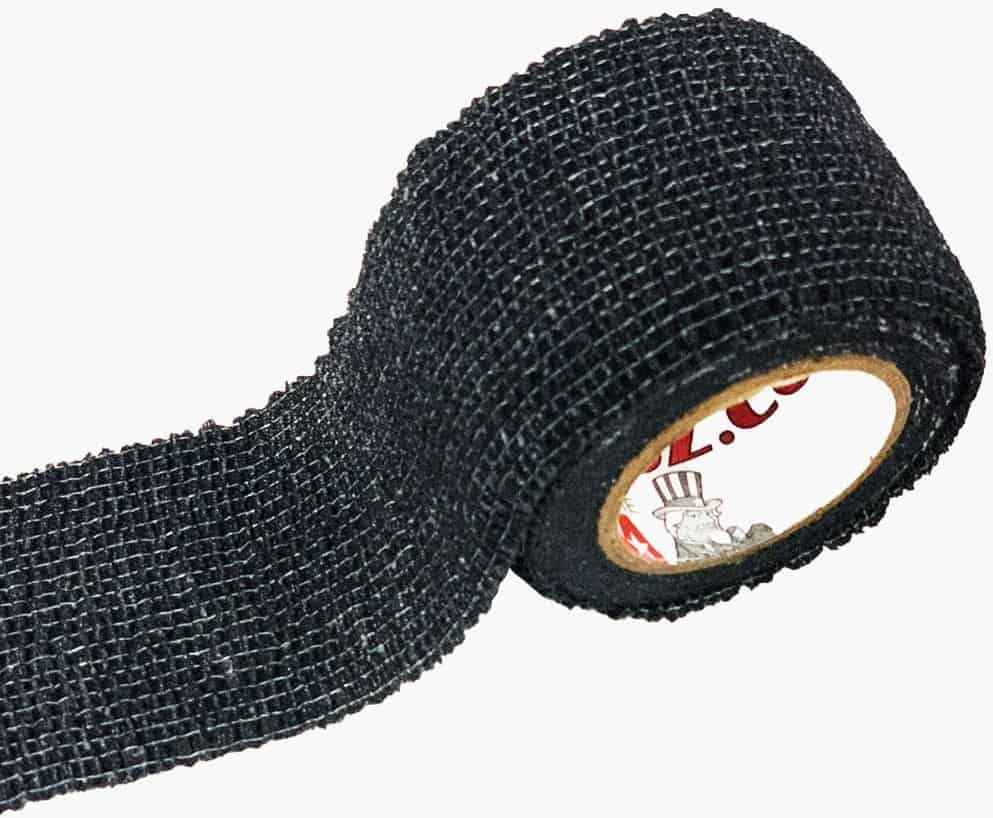 Affiliate Disclaimer
We are an affiliate of Rogue and others that sell this training gear. If you buy clothing or other training gear after clicking the links in this article, we receive a small commission at no extra cost to you. This helps us to bring you in-depth information and content on these great training products.