Rogue makes excellent gym equipment and here is their latest: the Rogue Adjustable Bench 3.0.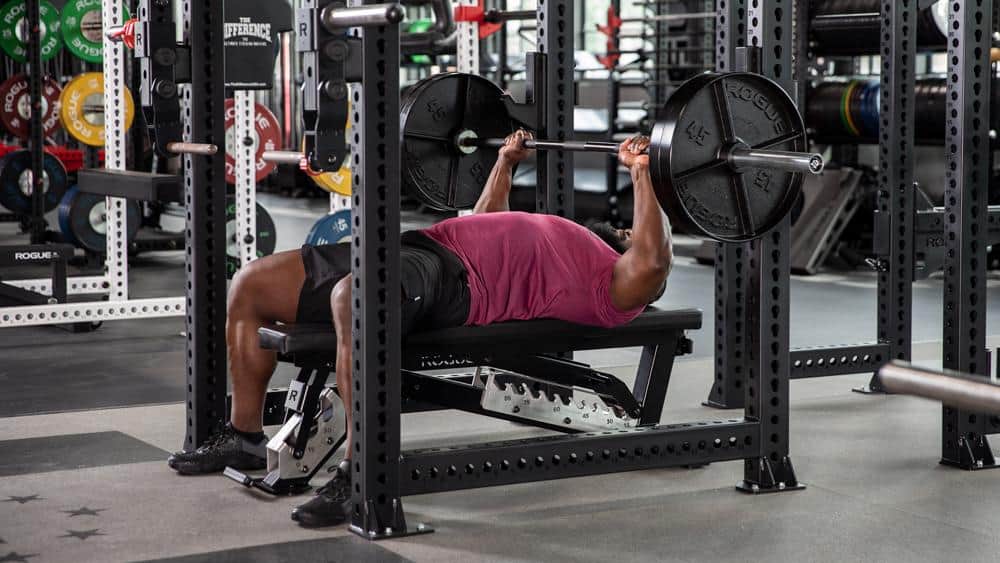 An adjustable bench is an effective way to hit different body muscles, especially muscles not targeted when doing other exercises. It allows you to sit or lie down, making it easier and more comfortable to do specific exercises. Sitting or lying on the bench also provides stability to effectively workout. If you are new to weightlifting, one of the difficulties you will encounter is managing a proper position while lifting the weight. With an adjustable bench, you will get enough support so you won't fall over. You can do plenty of different exercises with an adjustable bench, but the most common exercises are Ab Crunch, Chest Press, Triceps Press, Seated Incline Dumbbell Row, Seated Shoulder Press, Seated Bicep Curl, and Leg Extension.
Here's some of the options available now: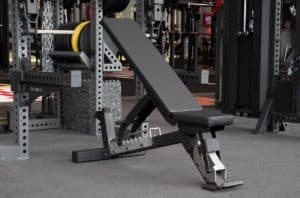 Rogue Adjustable Bench 3.0 – Overview
The Rogue Adjustable Bench 3.0 is built in the USA using 3×3″ 11-gauge steel in a bolt-together design, with a textured black powder coat finish, laser-cut Rogue branding, and a set of improved custom rubber feet for floor protection. Compared to previous models, this unit is notably more powerful and smoother in operation, keeping a rock-solid foundation in any environment.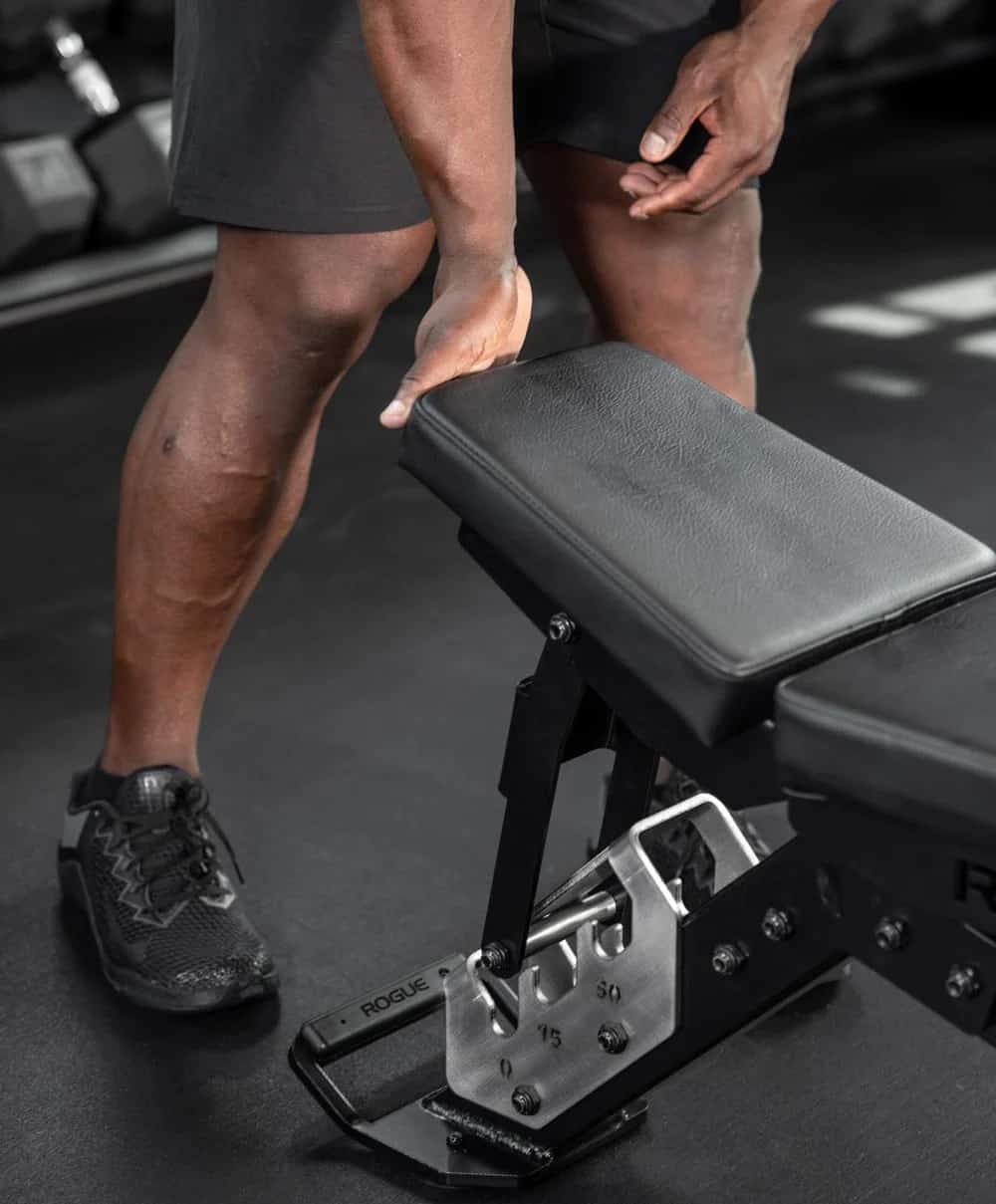 The padding is very comfortable and supportive, measuring 11″ in width x 52″ in length. The Adjustable Bench 3.0 can now be stored in an upright position, with no need for an add-on bracket. When folded, the unit rests on rubber pads, adding balance and protection to your gym floor. It also has a helpful set of wheels and a pull handle for smooth mobility when you want to move them to your desired space or for storage.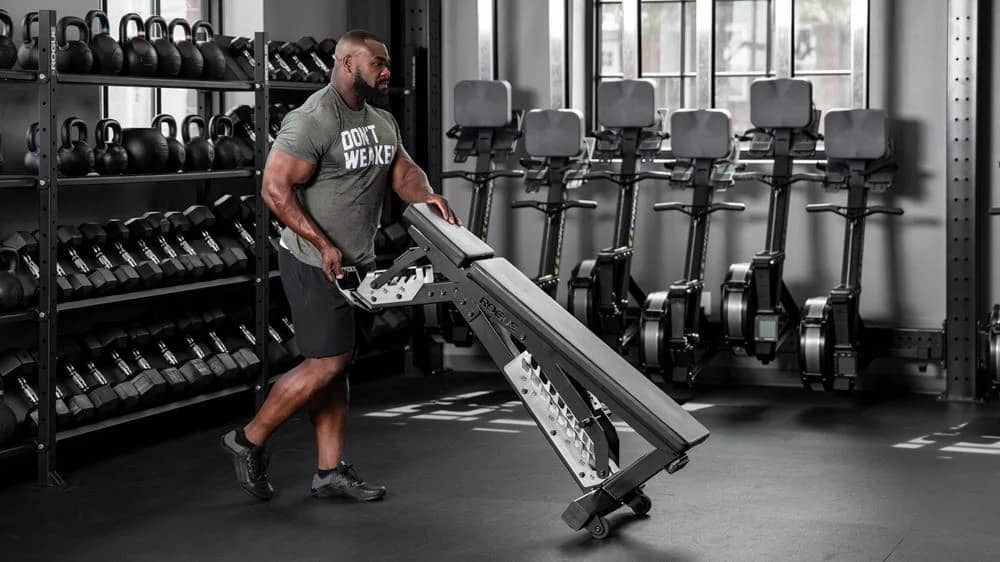 The adjustment arm is improved and made easier to operate to enable agile transitions of the unit between different athletes and different workouts. You can also program your functional presses and arm movements through a complete variety of inclines without the trouble of a disjointed bench because the gap between the seat pad and the back pad is restricted to about 1 inch.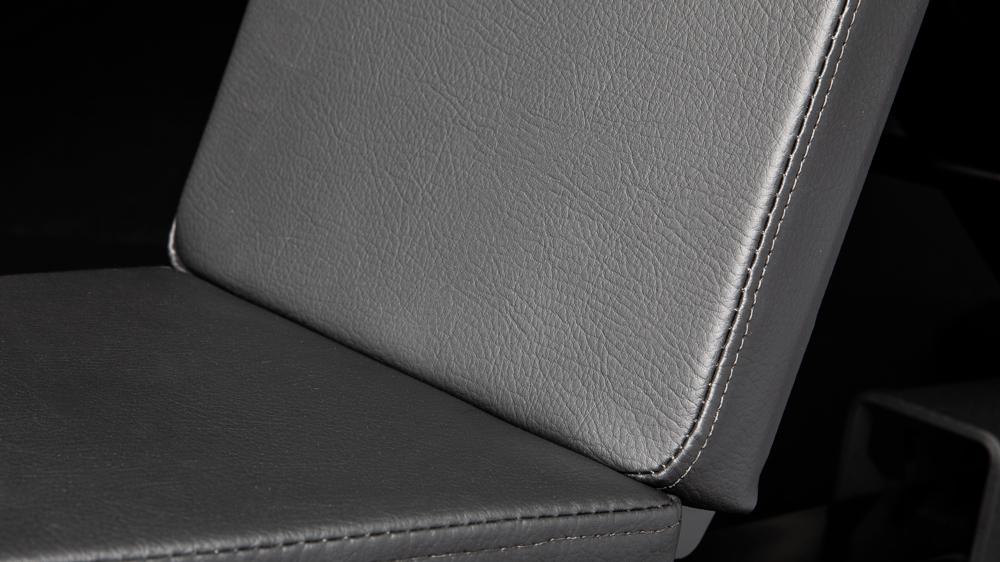 Rogue Adjustable Bench 3.0 Review – In Summary
That's our look at the new Rogue Adjustable Bench 3.0.
The Adjustable Bench 3.0 is versatile to any athlete size and any kind of bench training and features an advanced 3×3″ 11-gauge steel frame. This robust, retractable unit also now incorporates a built-in upright storage stand with rubber padding at the base. This is an essential piece of equipment, especially if you are planning to start weightlifting.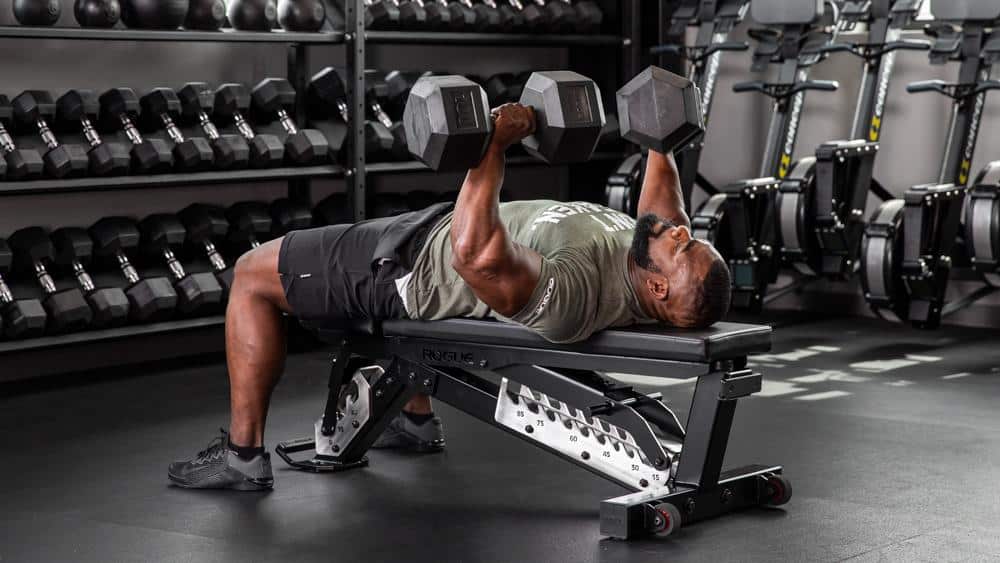 Photo Credits
Product photos on this page are property of Rogue Fitness.
This website is not affiliated or associated with CrossFit, Inc. CrossFit is a registered trademark of CrossFit, Inc.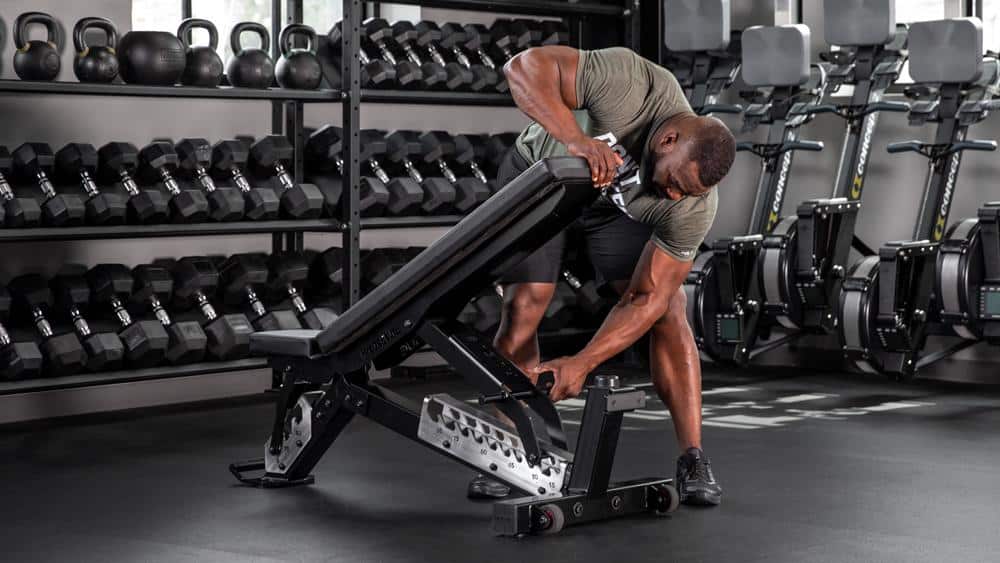 Affiliate Disclaimer
We are an affiliate of Rogue Fitness and others that sell this training gear. If you buy clothing or other training gear after clicking the links in this article, we receive a small commission at no extra cost to you. This helps us to bring you in-depth information and content on these great training products.
Tim is the founder of FitAtMidlife.com – an avid gym rat for 30+ years, he's a reviewer of many, many shoes – and founder of the Speed Bag Gathering – the world's only gathering of speed bag punching enthusiasts.  See more gym reviews at Tim's YouTube channel.