Rogue has the red-hot
Echo Bike
. Grab one while they last!
It's that time of year – you need gift ideas, and fast. Here's some Stocking Stuffers from Rogue for 2021.
Stocking stuffers don't need to bring panic to you. It's already December, but it's not too late to get your athlete friends and loved ones some fitness items that will be useful to them and they will cherish for a long time.
Here are some of the items we are going to look at:
Stocking Stuffers from Rogue – Overview
Rogue Fitness is the leading producer of strength and conditioning equipment, including barbells, power racks, and sleds. These are big pieces of equipment, but they also have small fitness items and gear that you can stuff in your stockings.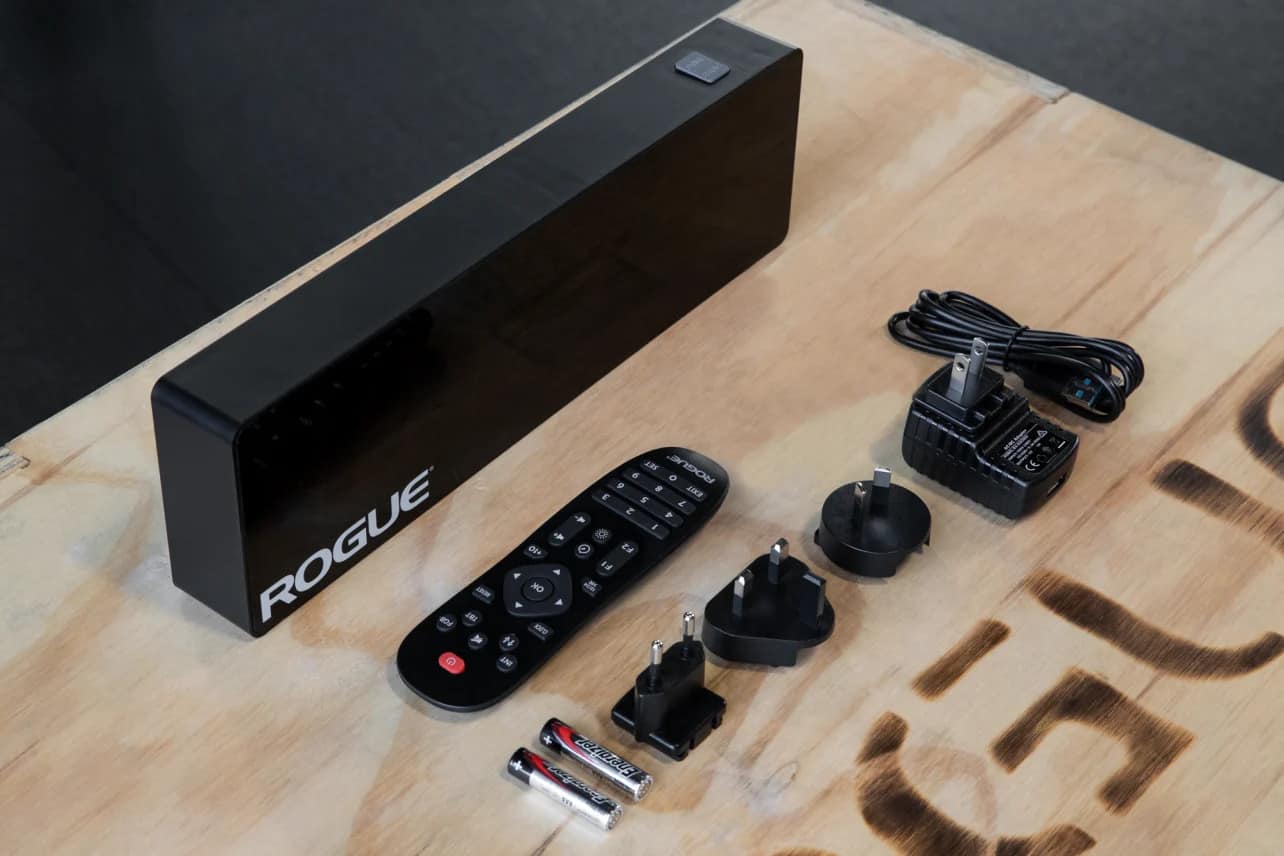 These are perfect gifts for your loved ones and friends who are into fitness and love to go to the gym. This will save you time and panic for that last-minute shopping while also ensuring they will love them.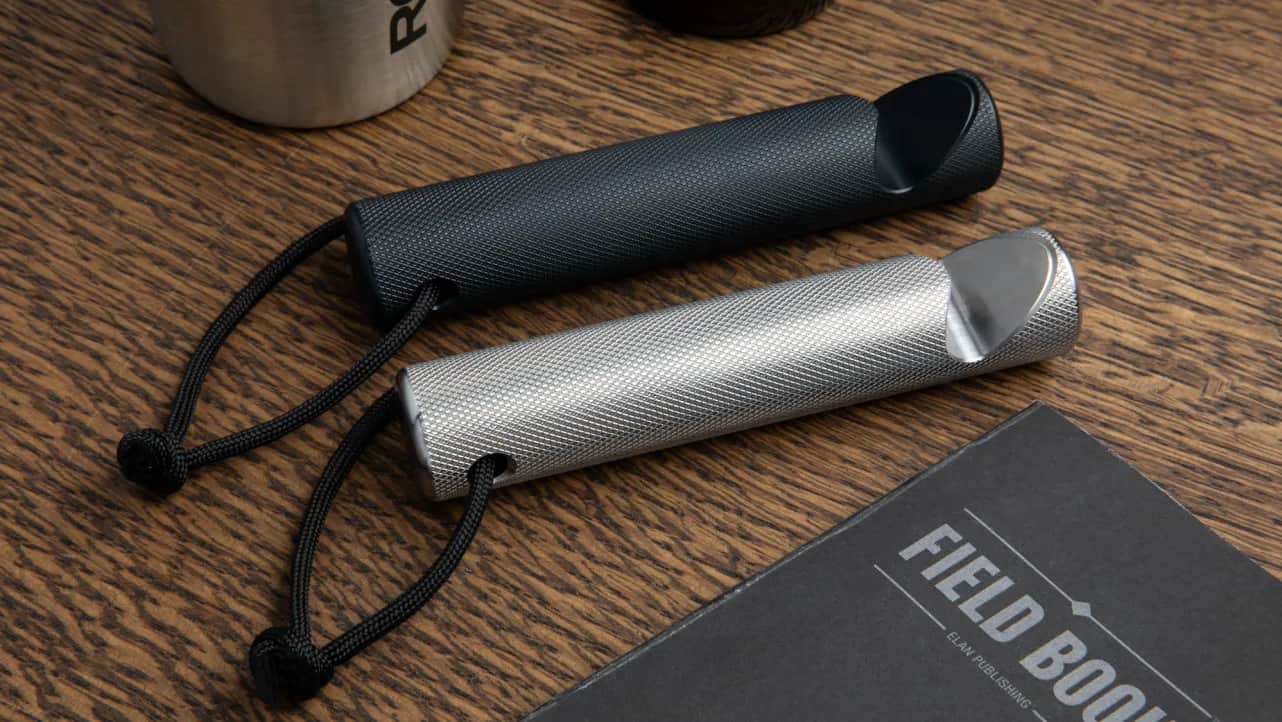 Rogue Gift Card
Rogue Gift Card is the ultimate gift you can give to your athlete friends or family members this Christmas. You no longer have to worry if they like your gift because the card will guarantee you will give them what they love.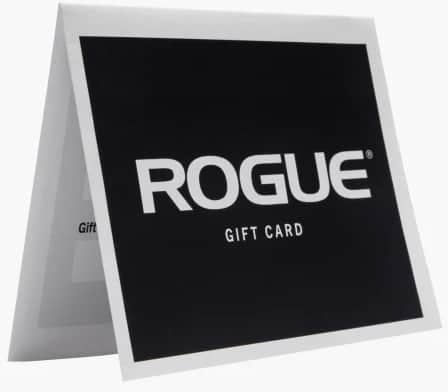 The card comes as a physical or a digital card, and you can email or print it. The Rogue Gift Card is available in any amount from $20 up to $1,000,000 with no hidden fees and no expiration date.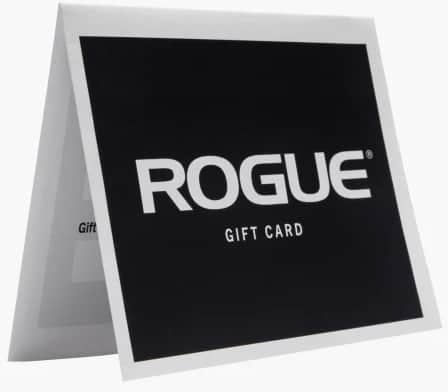 Rogue Dredge Knit Beanie
The Rogue Dredge Knit Beanie is made from 100% Acrylic and features a half-cardigan waffle knit construction with quality yarn. It has a Rogue patch logo on the front cuff and is available in Mineral Blue and Spanish Red.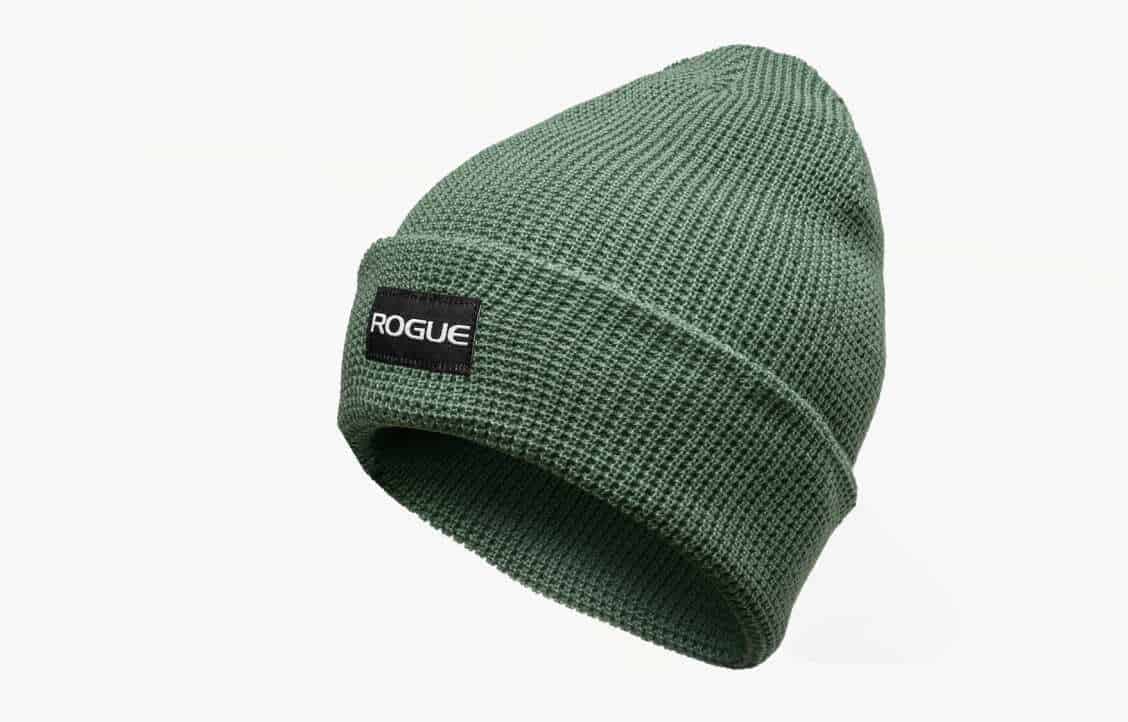 Rogue Dredge Knit Beanie is a perfect gift for friends who love to run outdoors or play during winter to keep them warm and protected.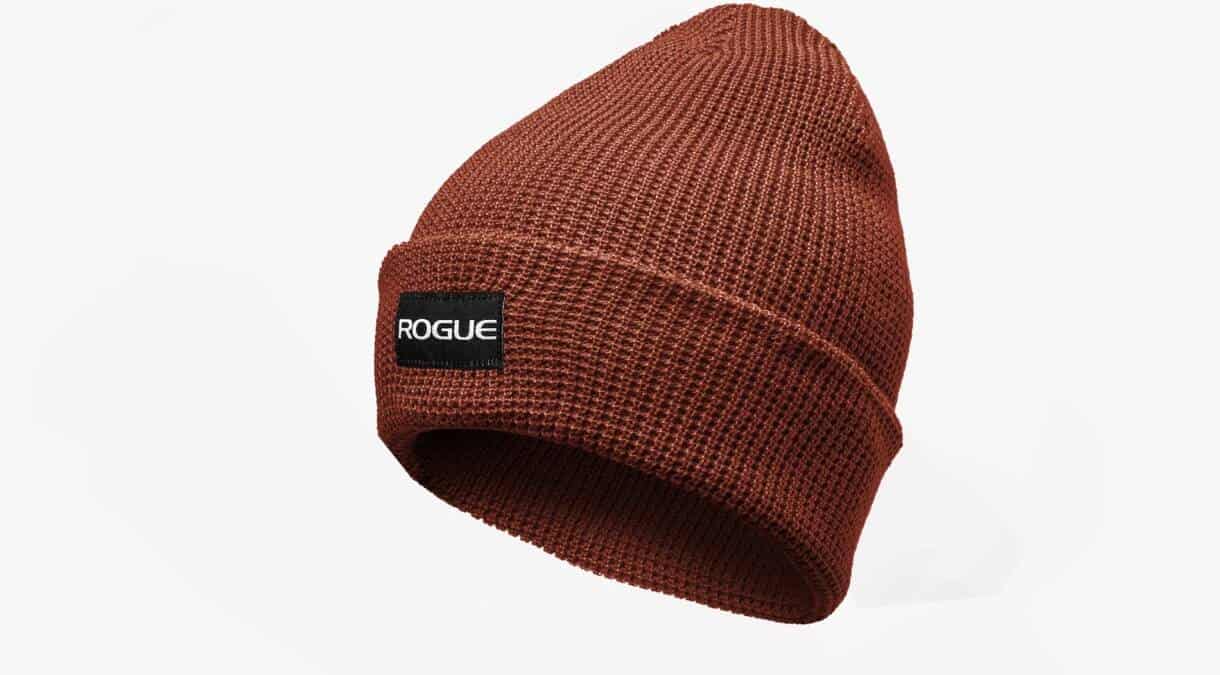 YETI Rambler – 20oz Duracoat
Over-engineered, YETI Rambler – 20oz Duracoat has double-wall insulation and an 18/8 Stainless Steel body. Your drinks are kept protected and temperature-controlled with YETI's MagSlider lid, while your hands are also safe from contact with the Rambler's contents.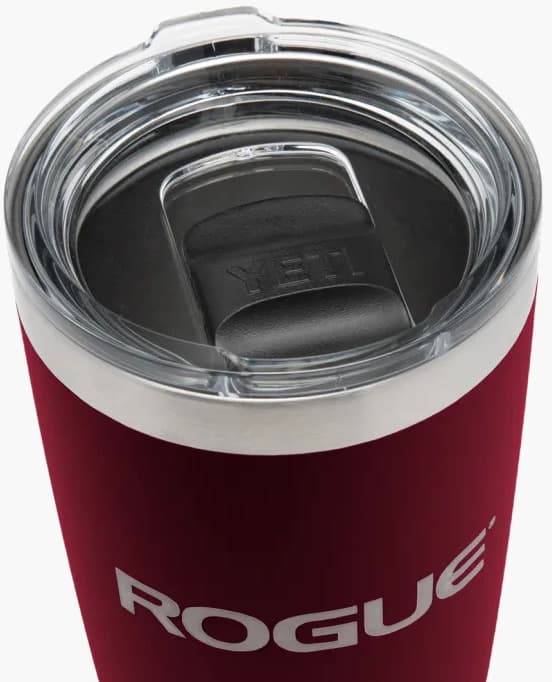 The Rambler is designed to be dishwasher safe and cup-holder friendly. It has a wide opening for simple and easy accessibility and can carry cold foods and drinks (including ice cream). The kitchen-grade stainless steel structure makes it both shatter-proof and rust-resistant.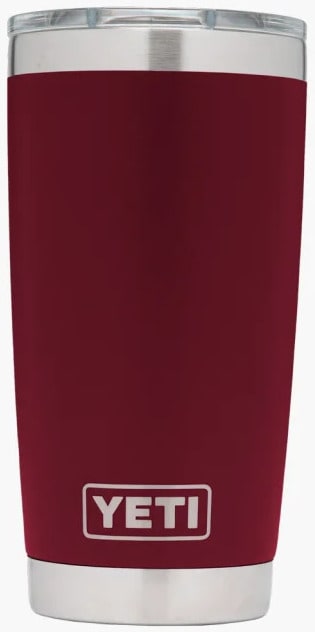 Rogue Home Timer
The Rogue Home Timer is a new compact, lightweight, Bluetooth-enabled version of the Echo Gym Timer measuring 13″, about half the size of the 25.25″ Echo Timer. It offers the same exceptional LED display with more flexibility in home gyms and more extensive facilities. It includes a rechargeable lithium-ion battery pack that delivers unique portability and up to eight hours of battery life on a full charge—with no electrical outlet needed.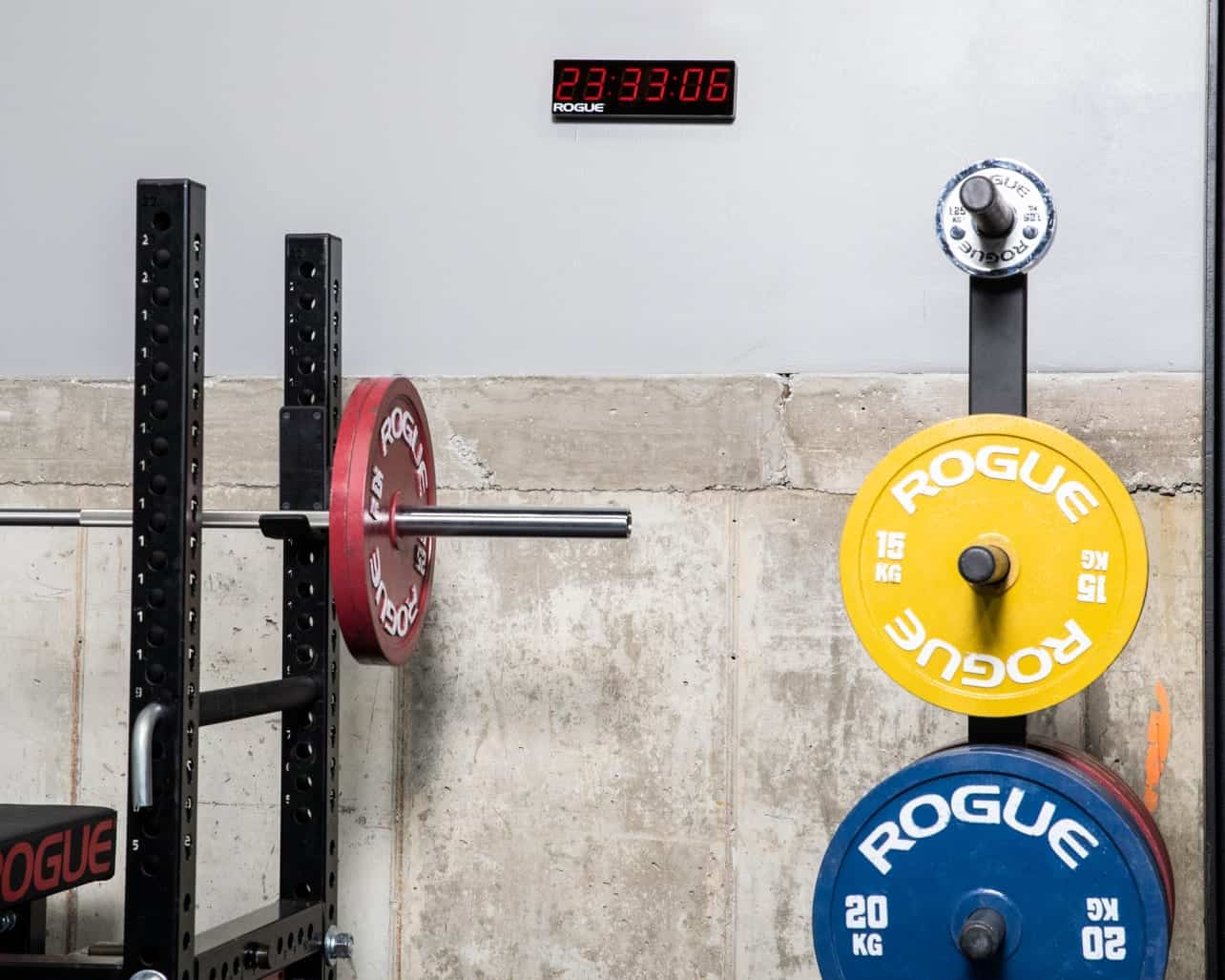 The USB-C port is strategically tucked into the back of the unit so the timer can either sit flat on a tabletop or mount flush against a gym wall (mounting hardware not included). The timer display's sound and brightness can be readily customized to accommodate your position. The Rogue Home Timer can be controlled by a smartphone through the Rogue app.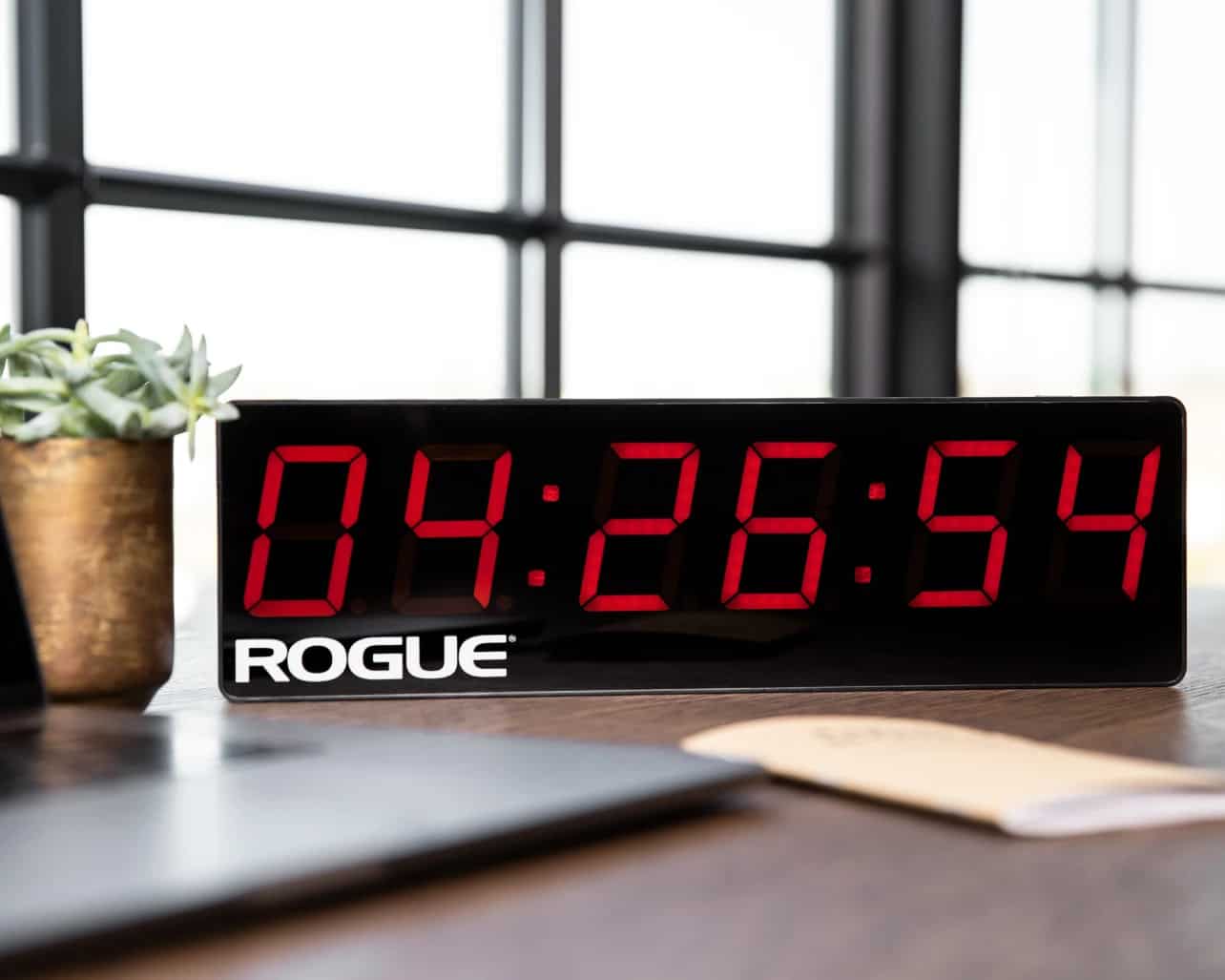 Rogue Custom Knee Sleeve – Pair
The Rogue Custom Knee Sleeve – Pair features a flexible SBR/Neoprene compression material with contoured seams for adequate comfort and a free range of motion. It has complete ZEUS customization, so you can select the size, thickness, color, and logo/design of your sleeves with virtually endless combination possibilities.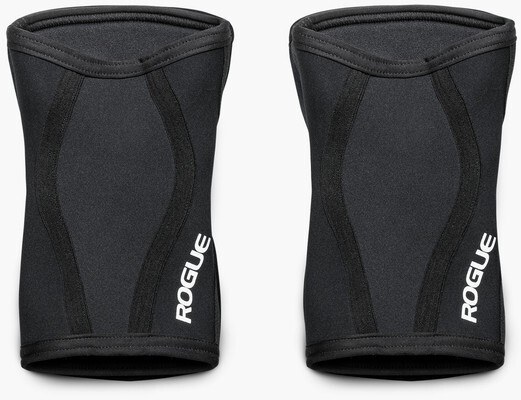 The knee sleeve utilizes today's advanced technology to produce a simple, truly individualized platform for ordering custom gym equipment and accessories. The back parts of these sleeves remain black in all variations, but the front panel is entirely customizable, with dropdown menus for color choice, original image uploads, text, or pre-existing Rogue designs.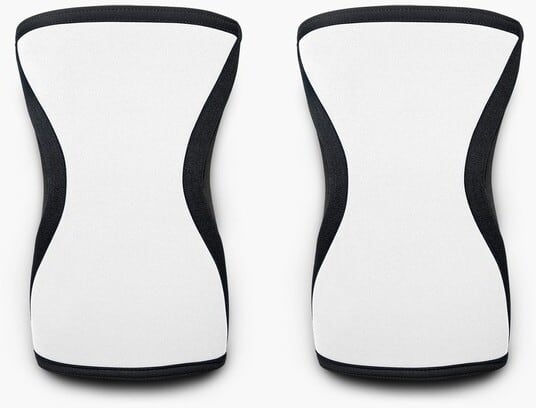 Theragun Mini
The Theragun Mini measures only 5.4″ x 4.3″ x 1.6″ and weighs barely over 1 LB, making it a uniquely portable, pocket-sized massaging tool. It carries all the power athletes demand from Therabody, along with incomparable precision for targeting cramps, knots, muscle tension, etc. Theragun Mini has exceptional battery life with up to 150 minutes of run time on a 12V internal Lithium-ion battery.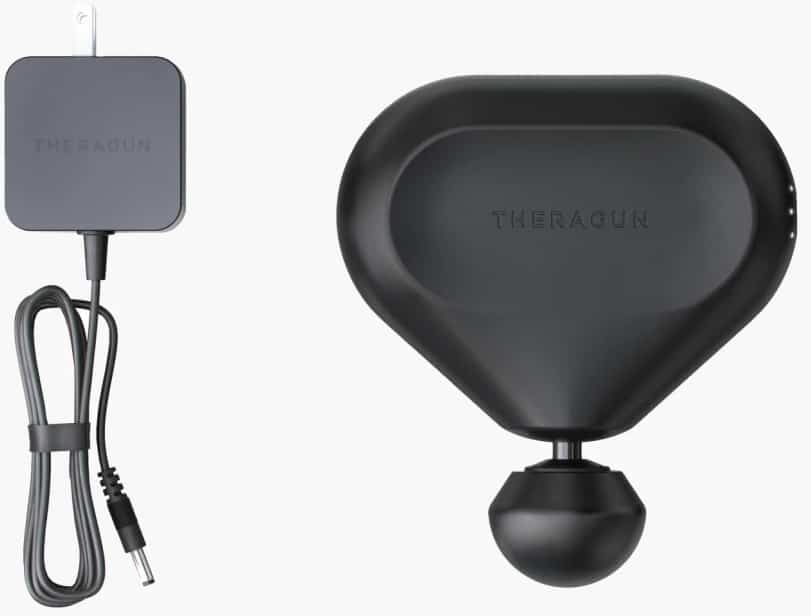 The device uses a QX35 motor with QuietForce technology, offering near-silent operation — meaning no noise complaints from family, friends, or co-workers. It is easy to carry and manage with the adapted version of the Theragun Triangle ergonomic grip, decreasing pressure on the hands and wrists.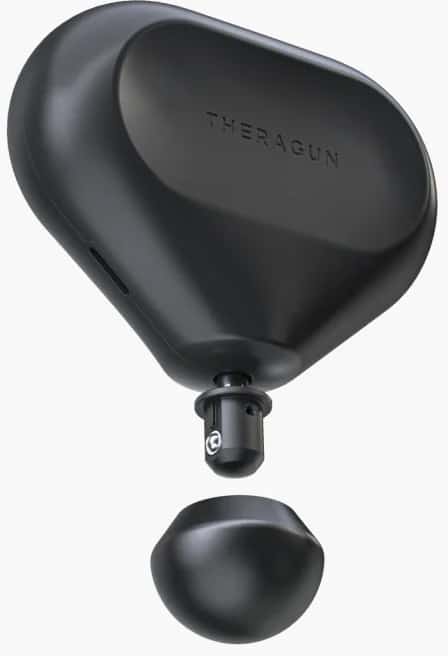 Rogue 25MM Knurled Bottle Opener
The Rogue Knurled Bottle Opener is made in Columbus from the same 25mm barbell steel used in Rogue's Bella Bars. It measures 5″ in length and weighs in at 1 LB, offering an exceptional grip with some gravity to it. The bottle opener comes in two finish options — Bare Steel or Black Cerakote. The Bare Steel version is a raw, unarmed finish and will produce a fine patina over time.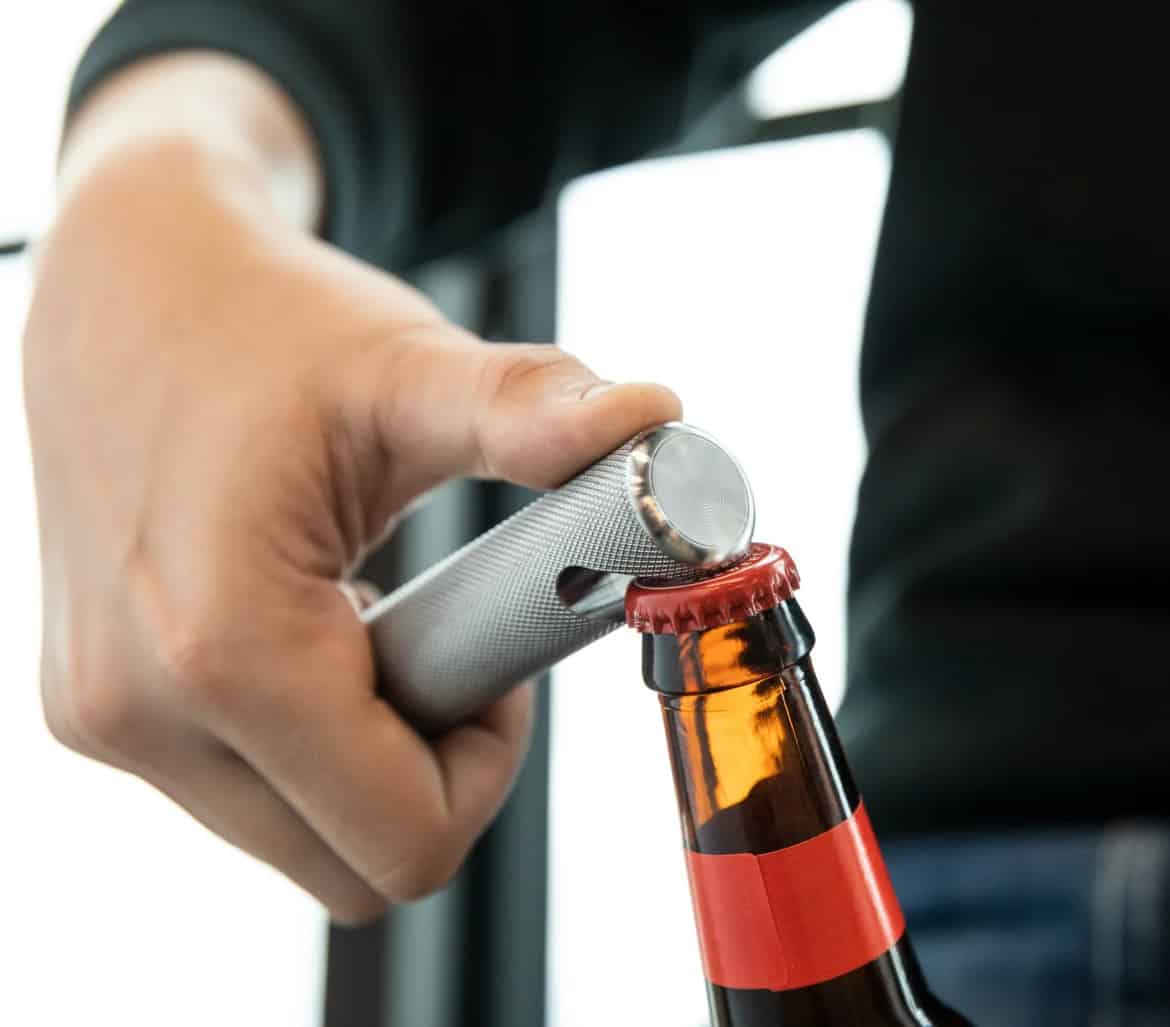 The Cerakote finish is a ceramic-based finish initially popularized in the firearm industry and is regarded for its utmost strength and corrosion resistance. Both versions of the bottle opener include the Rogue logo machined into the top and a machined hole in the bottom with a user-friendly paracord strap attached.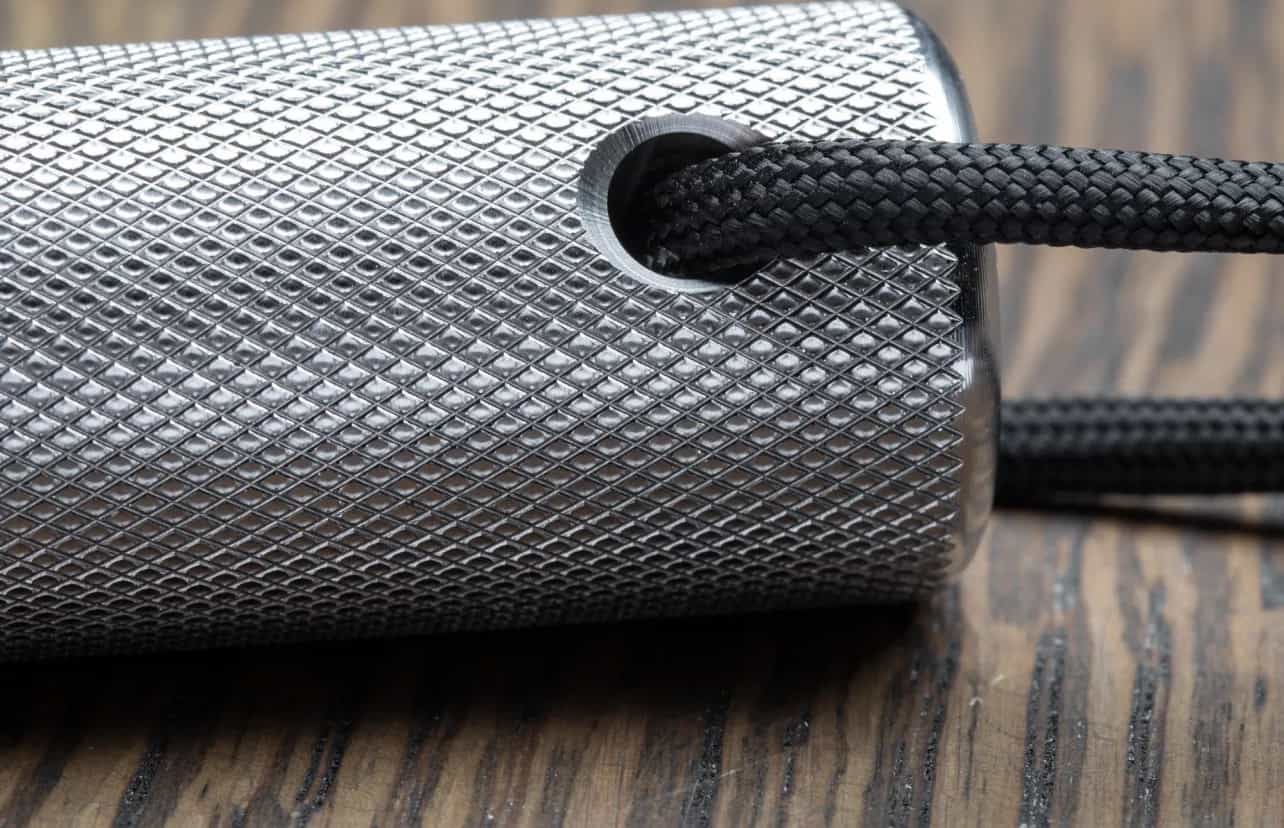 Rogue Yoga Mat
This durable mat measures 0.125″ thick x 68″ long x 24″ wide, making it perfect for a yoga session or flexibility exercises. It is a non-slip PVC foam in a simple matte black color that rolls up easily for quick transport.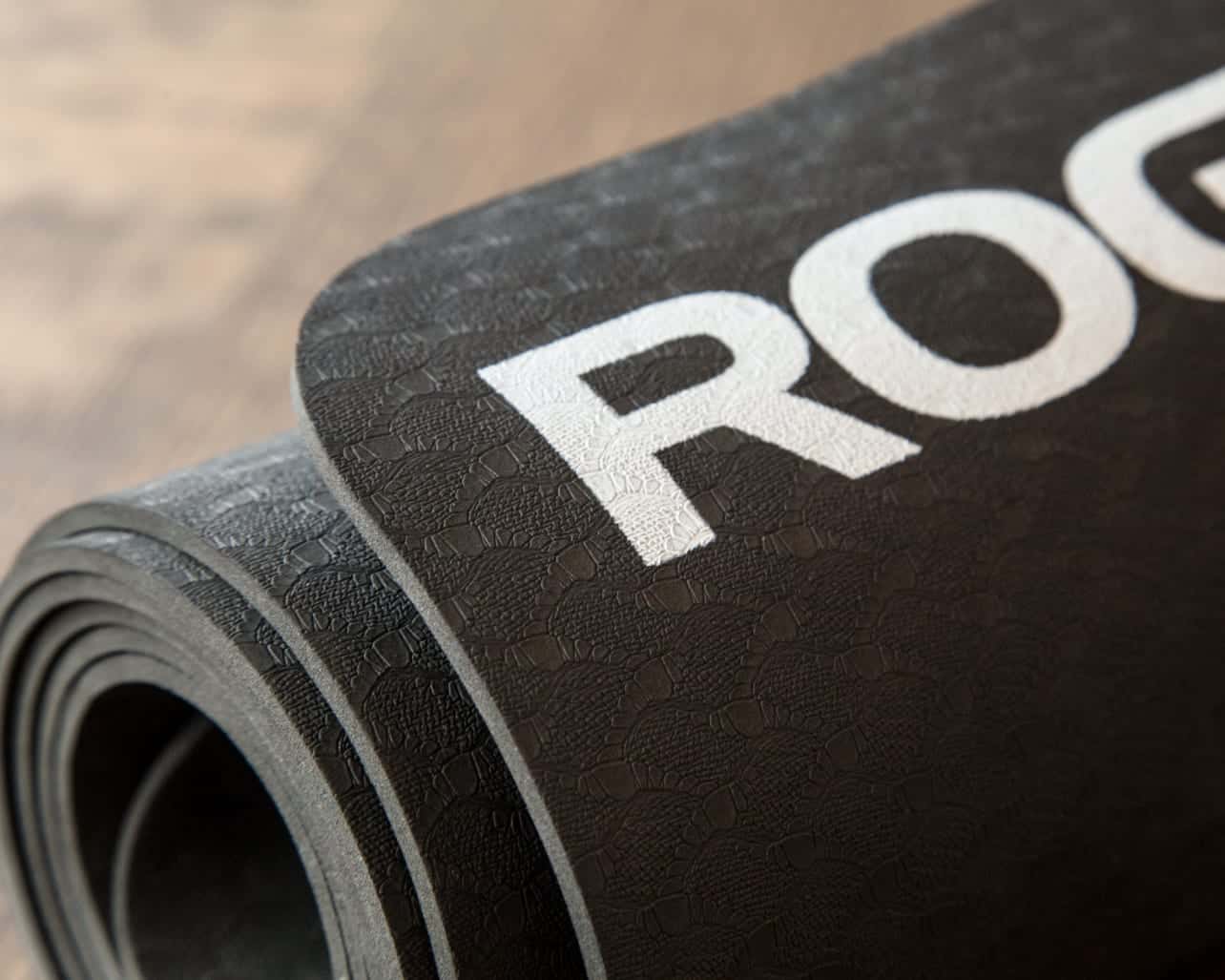 The non-slip PVC foam will make sure you won't slide when you do downward dog or even if you get sweaty. There's a little padding that measures 3 mm thick.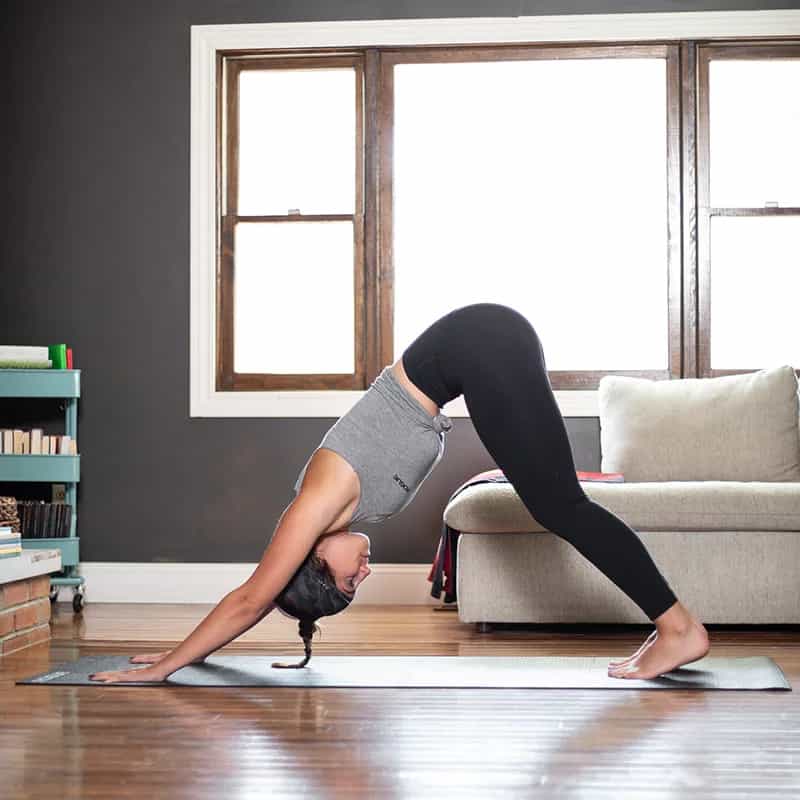 YETI Rambler – 16oz Stackable Pint
The 16-oz YETI Rambler Stackable Pint is a must-have basecamp replacement for wasteful plastic cups. The kitchen-grade stainless steel structure also guarantees the Rambler is puncture and rust-resistant + dishwasher safe.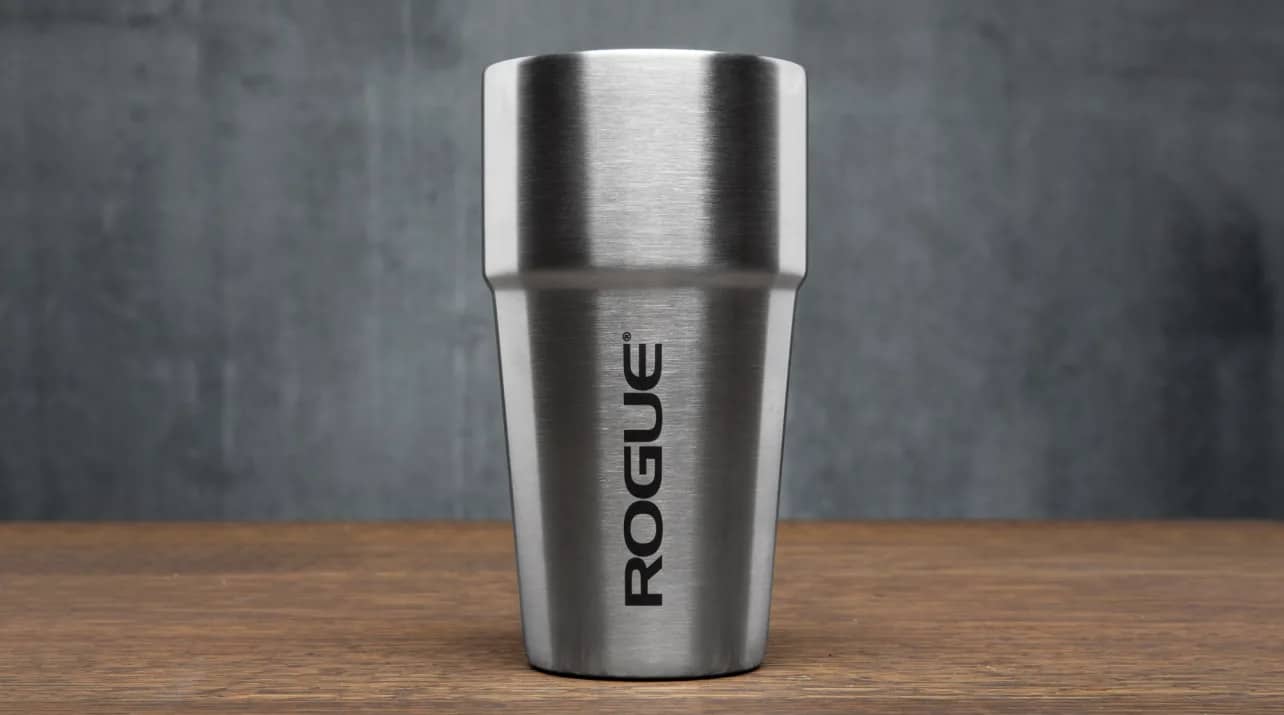 It is sold individually and is available in stainless steel with exclusive Rogue branding. Each container measures 6-⅛" tall x 3-½" wide with double-wall vacuum insulation to keep your water, energy drink, or beer cold and your coffee and tea warm.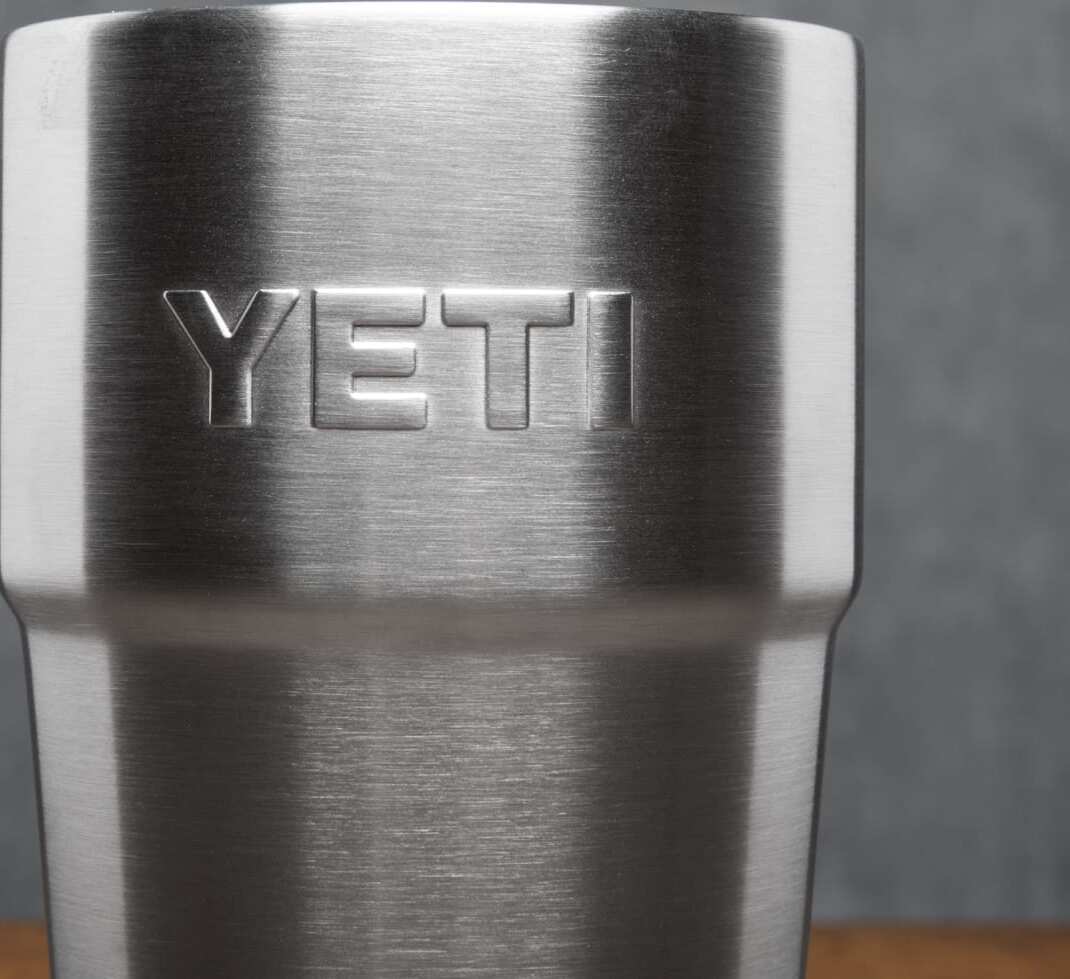 Stocking Stuffers from Rogue – In Summary
That's our close-up look at Stocking Stuffers from Rogue.
Save time and avoid hassle in looking for fitness items for your stocking stuffers with these gift ideas from Rogue. They are a great gift and will be useful not only for your athlete friends and loved ones but also for yourself.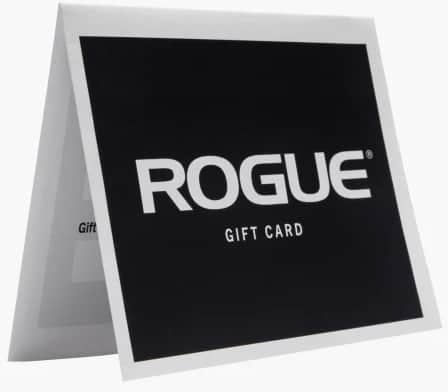 Photo Credits
Product photos on this page are property of Rogue.
This website is not affiliated or associated with CrossFit, Inc. CrossFit is a registered trademark of CrossFit, Inc.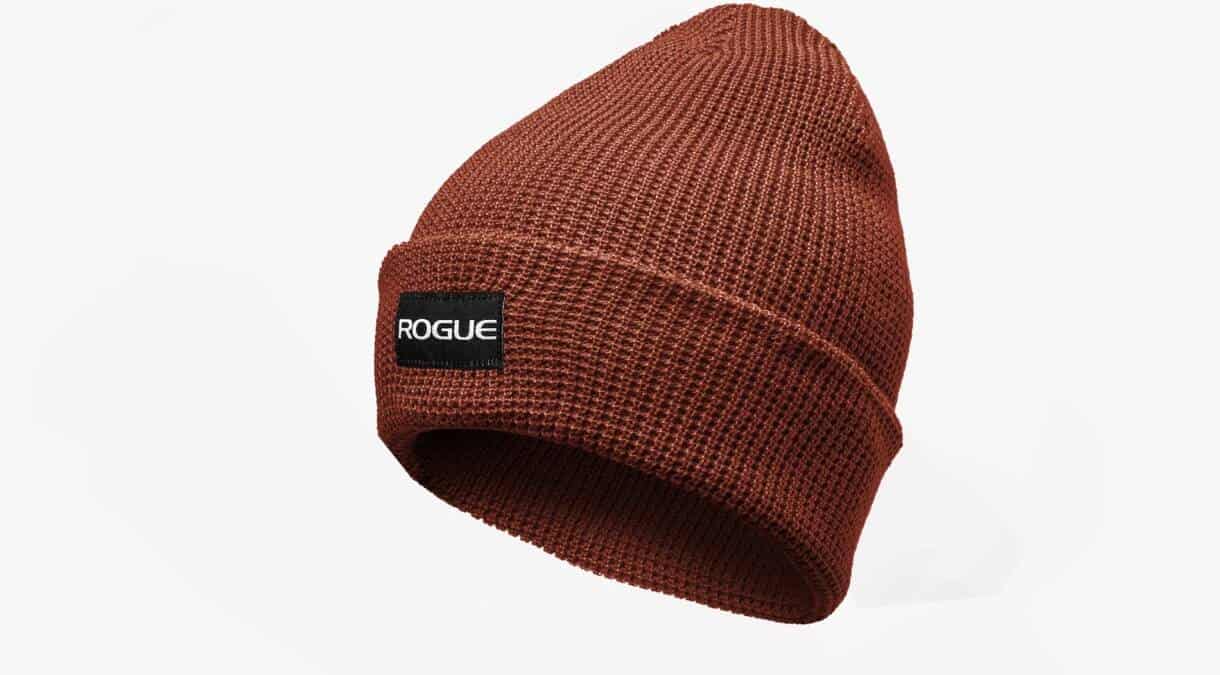 Affiliate Disclaimer
We are an affiliate of Rogue and others that sell this training gear. If you buy clothing or other training gear after clicking the links in this article, we receive a small commission at no extra cost to you. This helps us to bring you in-depth information and content on these great training products.
Tim is the founder of FitAtMidlife.com – an avid gym rat for 30+ years, he's a reviewer of many, many shoes – and founder of the Speed Bag Gathering – the world's only gathering of speed bag punching enthusiasts.  See more gym reviews at Tim's YouTube channel.