Rogue has the red-hot
Echo Bike
. Grab one while they last!
NEW FOR 2022! Check out Rogue's Matte Black November (Black Friday) sale for 2022.
Let's take a look at the Rogue Black Friday 2021 Sale.
Given supply chain restrictions and higher prices on raw materials, it's not going to be like years past – but they do have some good deals on offer, starting Nov 1st.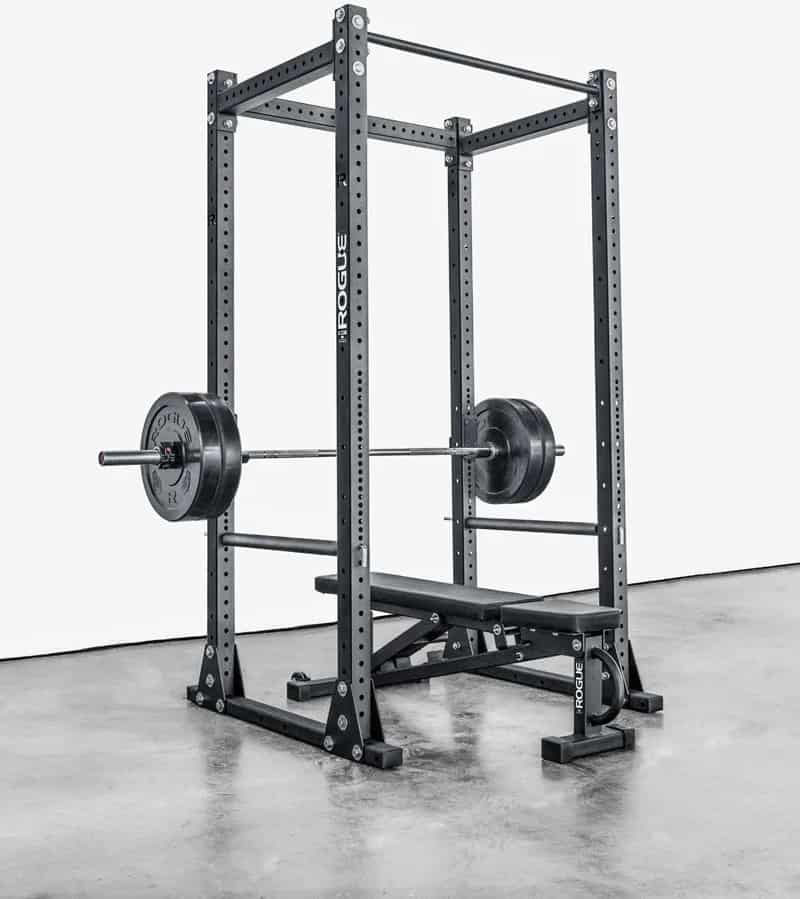 Are you planning to purchase new fitness equipment for your garage gym? You've come to the right place! Rogue offers great deals for the Black Friday 2021 Sale (Matte Black Friday), giving you the opportunity to find high-quality strength and conditioning products at a competitive price.
Here's what's going to be on sale:
Rogue Black Friday 2021 Sale – Overview
Cost issues and supply chain forced Rogue to downsize the typical Matte Black Friday event this year. And just like most companies, Rogue is striving hard to get their cost of goods back to normal. To avoid the hassle, ordering early is highly recommended because the supply chain will be very jammed this year.
But there is still something to look forward to:
Rogue Hundo Pricing
With Hundo pricing, the more weight you buy, the lower the price per pound becomes. Rogue is placing items where they have stock on their Hundo pricing page. Different kinds of plates and kettlebells are included in the Hundo pricing.
Max Shipping $75 on Monster Racks and Monster Lite Racks
Monster Racks and Monster Lite that are qualified will be shipped with a max (not more than) of $75 for the order.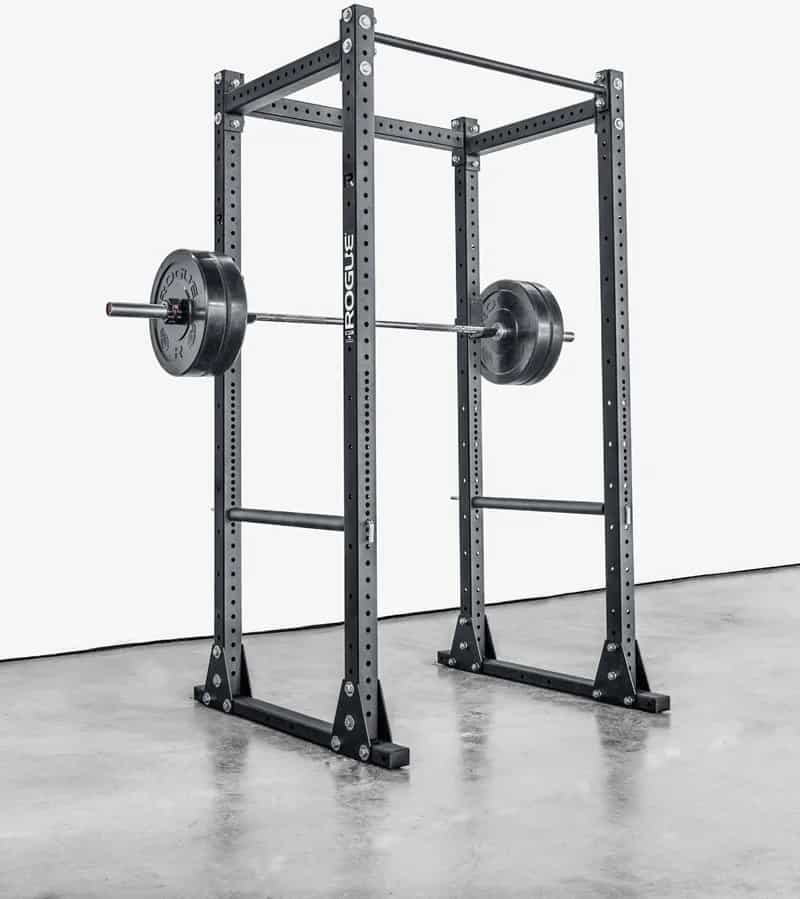 Hot Deals
Hot deals will change regularly and won't last long so grab them while you can!
$1/Lb Dumbbells (Poly Hex Dumbbells)
Poly Hex and non-branded dumbbells will be sold for only $1 per pound.
Looking for something else? Check out the black friday deals from other home gym manufacturers.
Rogue Hundo Pricing (HG 2.0 Bumper Plates and Kettlebell E-Coat)
Rogue will have Hundo Pricing on various types of Olympic plates.
Here's just one example:
Approved for use with the United States Army's Combat Fitness Test, the Rogue HG 2.0 Bumper Plates score an average of 88 on the Shore A Durometer scale, giving them a dead blow with the same level as more expensive comp plates in the industry. They are battle-tested at the CrossFit Games and Regionals and are a high-performance and smart, economical choice for any training facility. Rogue HG 2.0 Bumpers highlight new artwork with the consistent dead bounce, strength, and notable smooth finish. These plates and other plates such as Echo Bumper Plates, Machined Olympic Plates, Deep Dish Plates, and more are included in the Hundo pricing.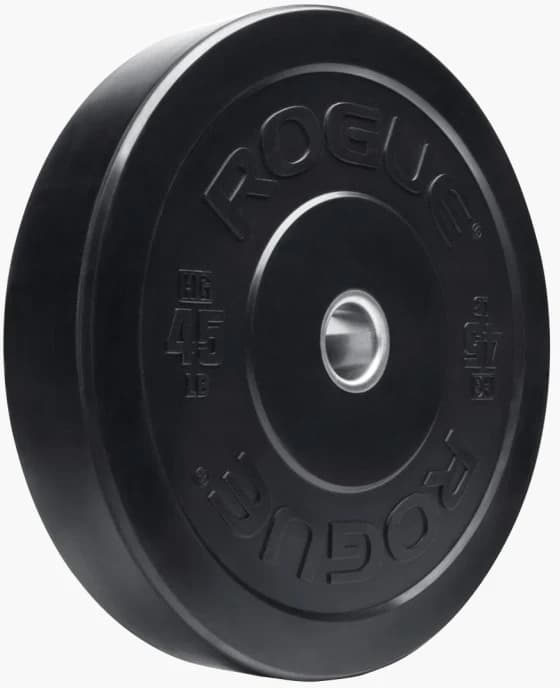 The Kettlebell E-Coat is cast in northern Michigan by Cadillac Casting, Inc. and embodies Rogue's new, exclusive line-up of American-made KBs. It is made from Ductile Iron which is more potent than conventional gray iron with higher tensile strength and yield strength + greater corrosion resistance. It has an E-coat finish known for its outstanding adhesion, even coverage, and durability that allows the casting texture to be felt while still being easy to clean. These kettlebells have a higher gloss appearance (approx 22 gloss units, or "semi-gloss") than the powder coat KBs [0.5 to 1.5 GU, or "low gloss").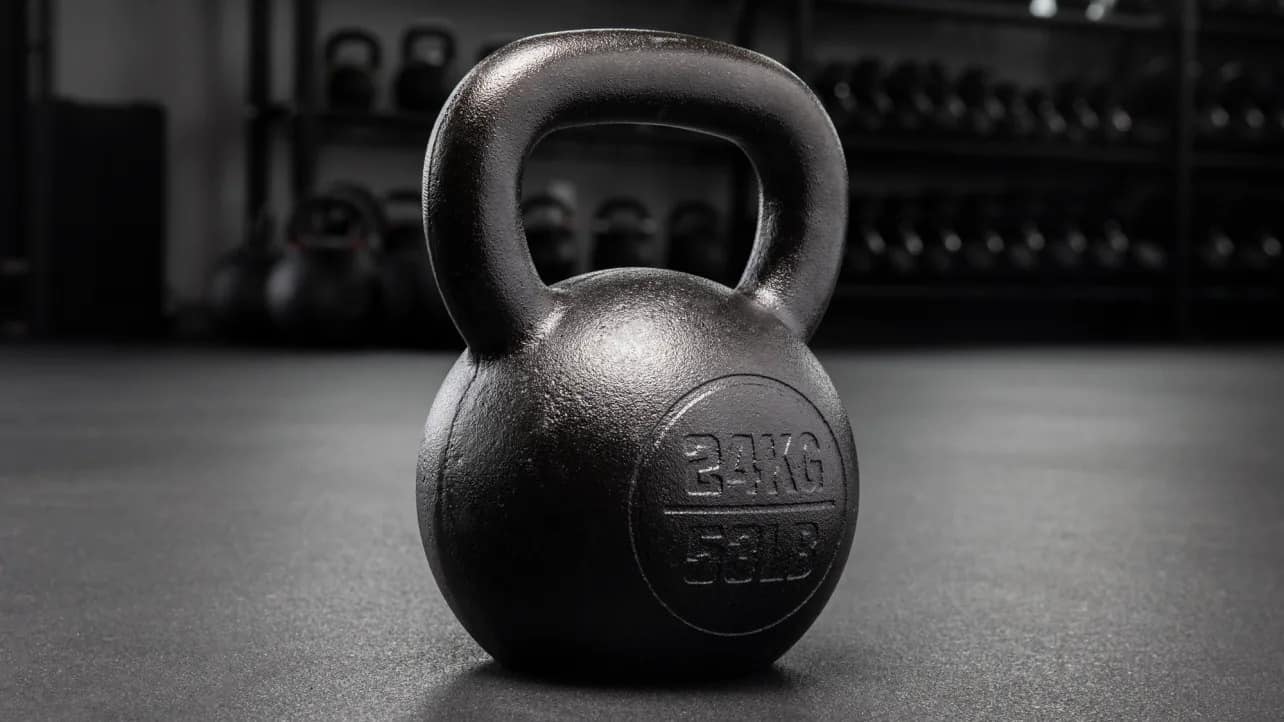 Max Shipping $75 on Monster Racks and Monster Lite Racks
The Rogue RM-6 Monster Rack 2.0 is packed with new features, such as a broad spectrum of custom color alternatives, laser-cut pin position numbers on the uprights and bottom crossmembers, and a keyhole pattern on the sides of each upright that creates compatibility with more add-ons and attachments. Rogue used bigger, 3×3″ 11-gauge steel tubing, oversized 1″ hardware, and a bolt-together design for more manageable portability and cost-effective shipping.
The RM-6 Monster Rack extends more depth and storage than any other Monster power rack, with eight plate storage posts and four standard band pegs are included. The new Monster Rack 2.0 units cover a dozen various custom color coating options, most of them in a medium gloss powder coat.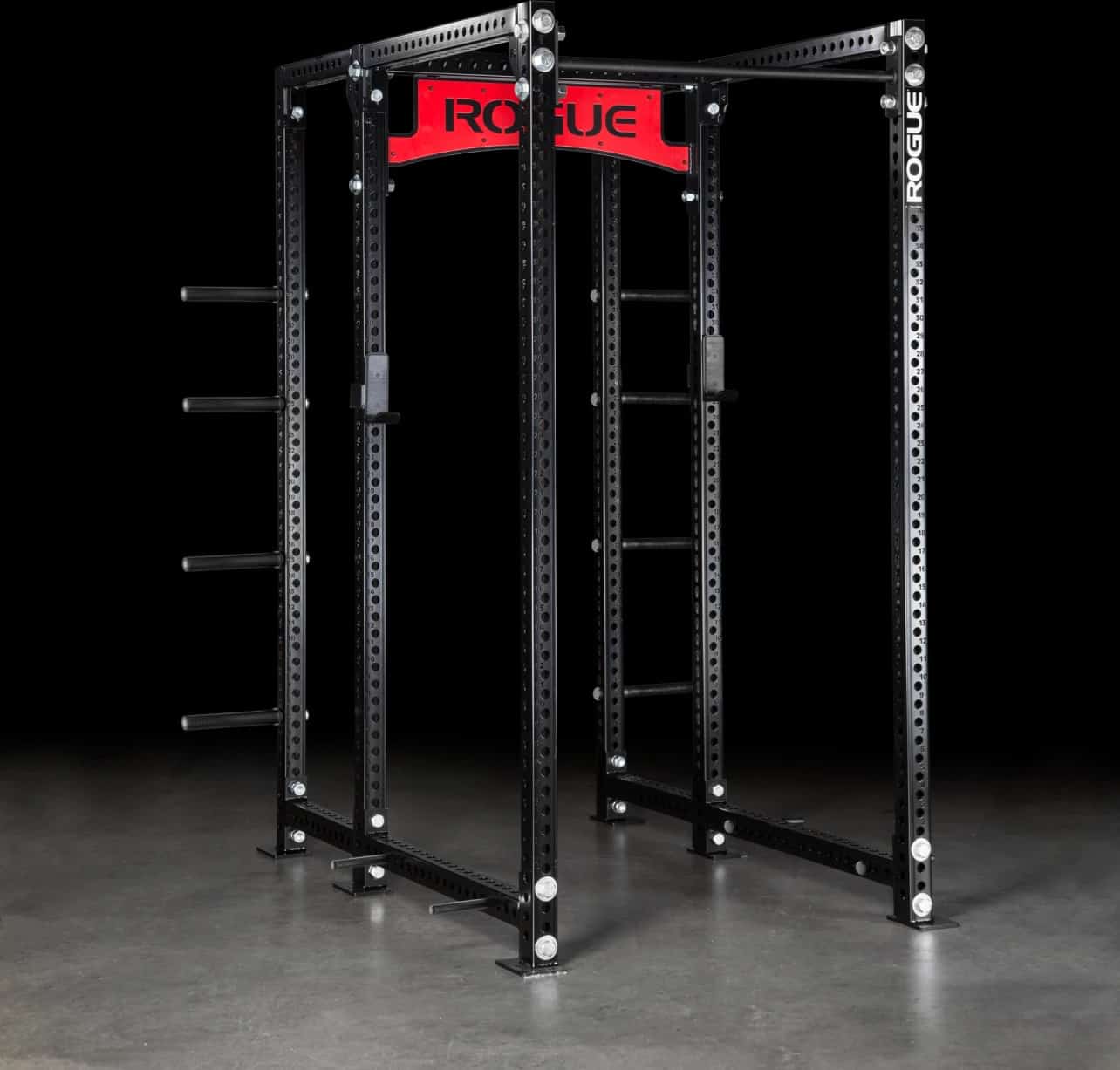 Max Shipping $75 on Monster Lite Racks
RML-390F Flat Foot Monster Lite Rack is a stand-alone unit with a self-stabilizing base, eliminating the need to bolt it to the ground before using it, which is a significant advantage for those looking to preserve their floors. It is made in Columbus, OH, and highlights 3×3″ 11-gauge steel uprights, 2×3″ 11-gauge steel bases with Westside hole spacing, and 0.625″ bolts and fasteners. Giving only a 48″ x 49″ footprint, the unit still produces a substantial 30″ of inside depth.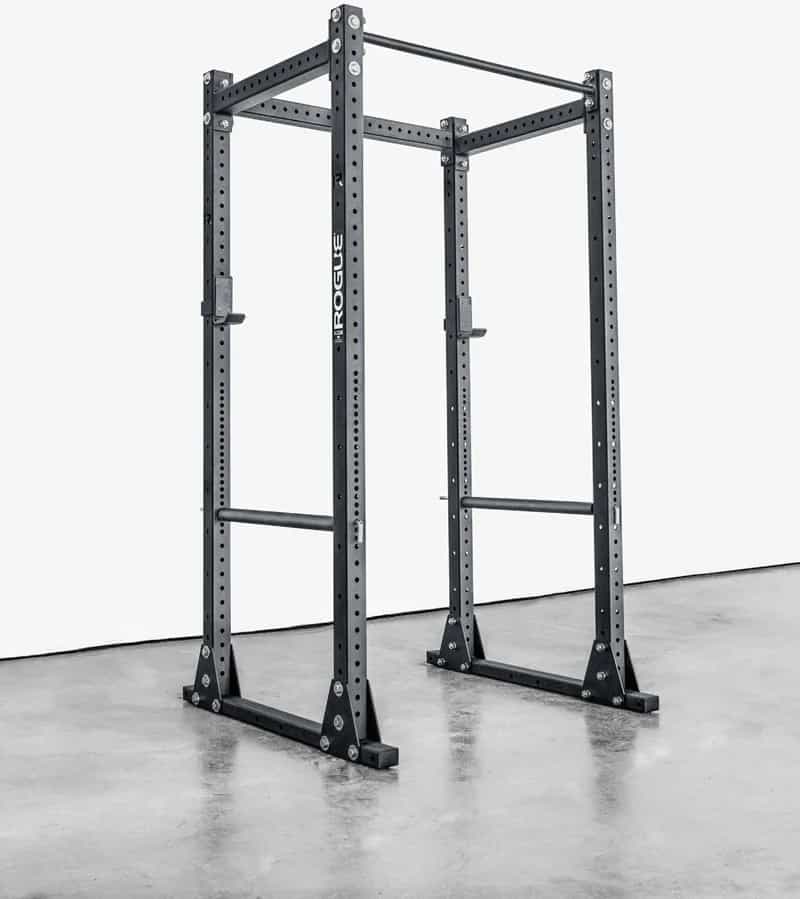 RML-390F Conversion Kit Includes:
(2) Monster Lite 90″ Sticks
(1) XML-30″ Crossmember Pair
(1) 30″ Pin/ Pipe Safety System
All additional hardware required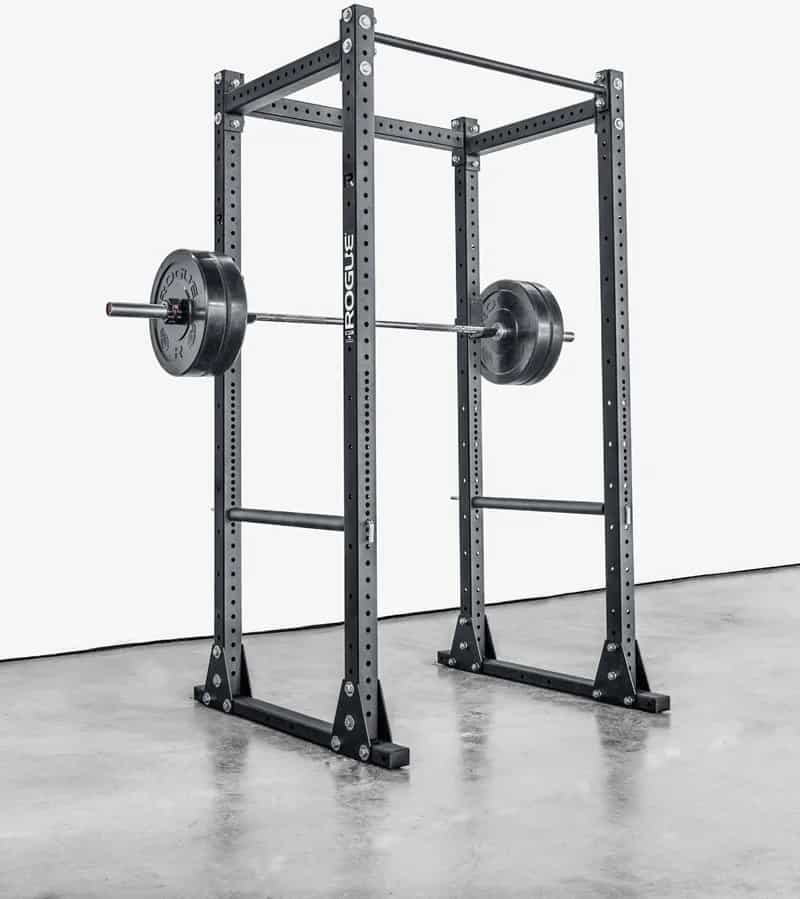 Hot Deals
In the following months, Rogue will have items on the HOT DEALS page from the many brands they carry, so check the Rogue website regularly not to miss anything.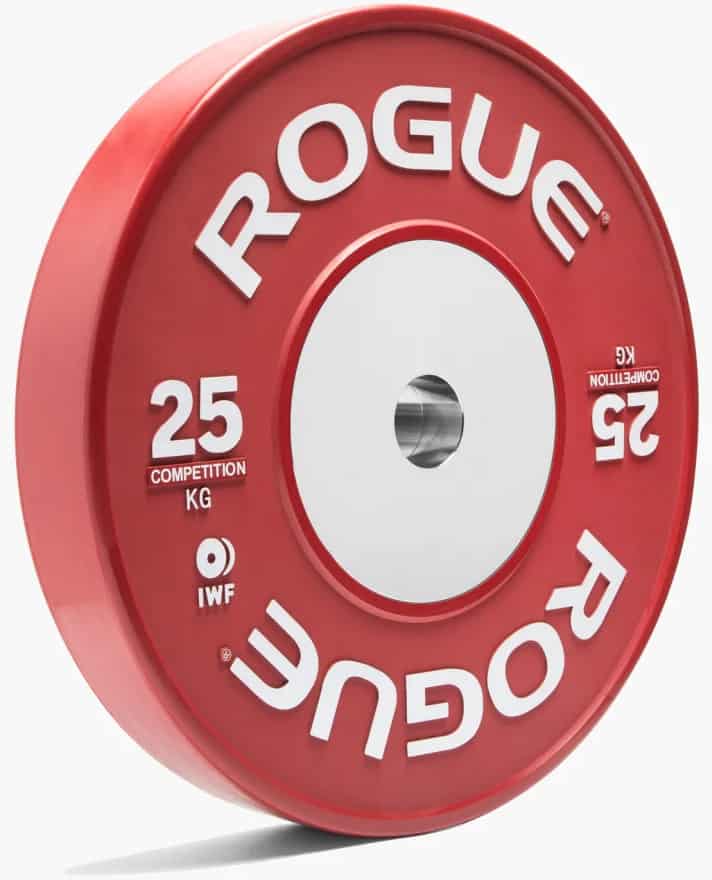 $1/Lb Dumbbells (Poly Hex Dumbbells)
The Poly Hex Dumbbells have a durable design that includes solid steel heads wrapped in an NBR (rubber) and PVC (vinyl) overmolded injection mixture. This material is somewhat thicker than the standard Rogue rubber hex dumbbells and has a minimum diameter of 5mm. They are available in increments from 5 LB to 50 LB, each with +/- 3% weight tolerance.
Chrome-plated and knurled, the handles measure 25mm in diameter for all weights up to 10 LBS; 35mm in diameter for 15 LB and above. Weight indications are marked on both sides of each head, and there are no logos or branding on these dumbbells.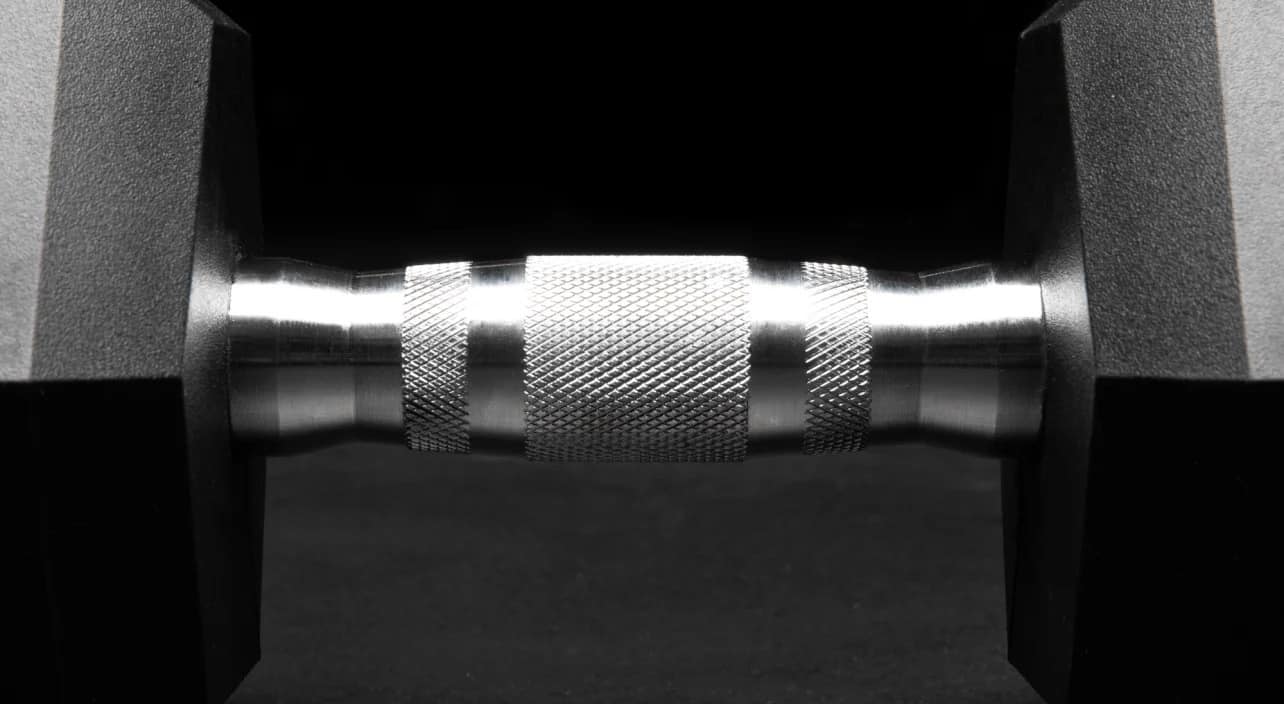 Rogue Black Friday 2021 Sale – In Summary
That's our close-up look at the Rogue Black Friday 2021 Sale.
Want more? Check out :
Black Friday is the best time to purchase fitness equipment if you need to get new ones for your garage gym. With the challenges that Rogue is facing, they continue to exceed your expectations and offer discounted shipping as well as huge cuts if you buy more weight. Take this opportunity of getting great deals and save more on the Rogue Black Friday 2021 Sale.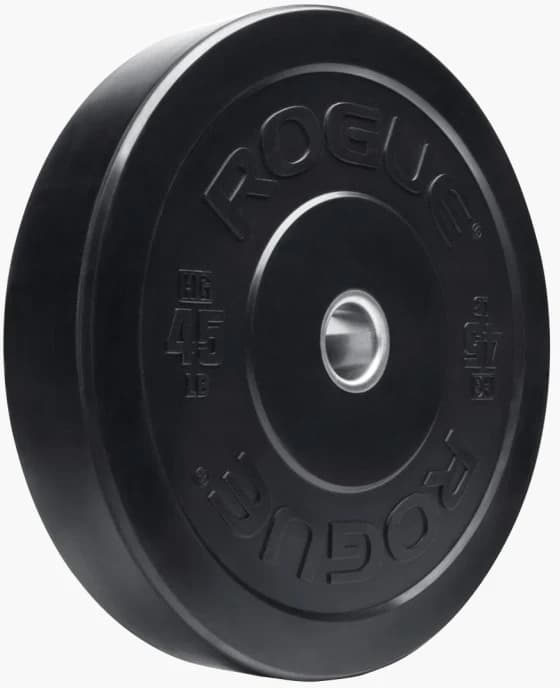 Photo Credits
Product photos on this page are property of Rogue.
This website is not affiliated or associated with CrossFit, Inc. CrossFit is a registered trademark of CrossFit, Inc.
Affiliate Disclaimer
We are an affiliate of Rogue and others that sell this training gear. If you buy clothing or other training gear after clicking the links in this article, we receive a small commission at no extra cost to you. This helps us to bring you in-depth information and content on these great training products.
Tim is the founder of FitAtMidlife.com – an avid gym rat for 30+ years, he's a reviewer of many, many shoes – and founder of the Speed Bag Gathering – the world's only gathering of speed bag punching enthusiasts.  See more gym reviews at Tim's YouTube channel.