Force USA: Use code
FAM5
to get 5% off any purchase over $1,500.
Force USA's Black Friday 2022: Check out their new deals for Black Friday / Black November 2022.
It's that time of year – here's the details of the Force USA Black Friday Sale for 2021.
Once again, Force USA is having the Black Friday Sale this year. They are offering 0% APR Financing, and you can purchase now and pay later. This is an excellent opportunity for gym owners who are slowly starting their business operations after the pandemic. See Force USA's website to know what you needed in your gym.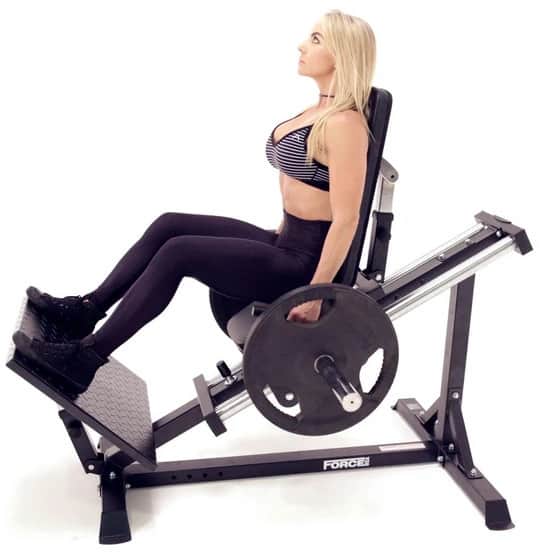 Here's some of the time-limited deals you can get now:
Force USA Black Friday 2021 – Overview
Force USA manufactures high-quality squat racks and other pieces of equipment. They started in the early 2000s with the mission to create innovative strength training equipment at competitive prices. Today, they continue to design and produce high-quality, innovative strength equipment available for home and commercial use.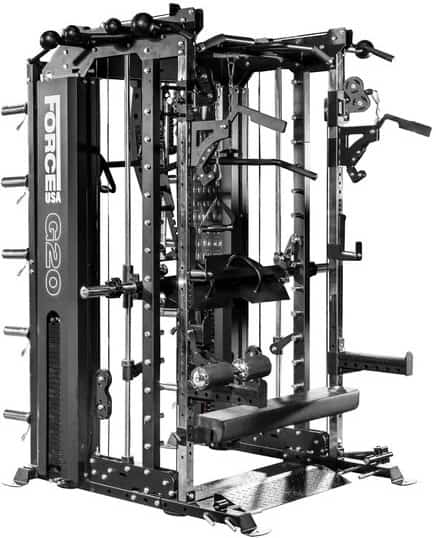 This year, Force USA not only offers 0% APR Financing but even free pieces of equipment and $1000 off for a specific piece of equipment. To see what products are currently in stock and available to purchase today, check out their website. See also the list of equipment with great deals below.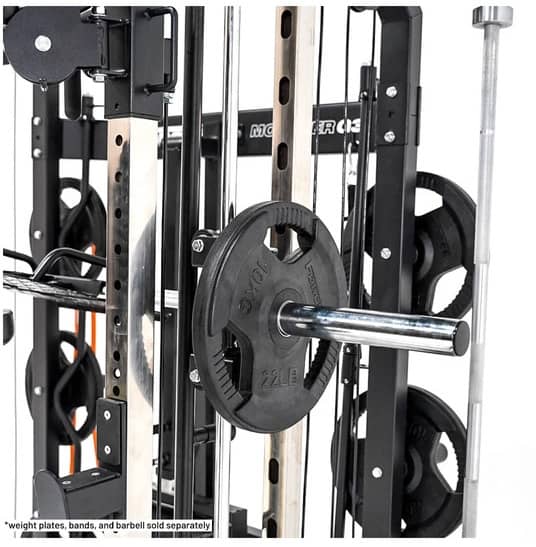 Looking for something else? Check out the black friday deals from other home gym manufacturers.
0% APR Financing on all in-stock strength training equipment (Through New Year)
Force USA offers 0% APR Financing on all in-stock strength training equipment, including MyRack Modular Power Rack, Force USA G3 All-In-One Trainer, Force USA Flat Bench, Force USA Heavy Duty Commercial Flat Bench, Force USA Pro Grade Colored Bumper Plates (LBS), MyRack Modular Power Rack, and many more. Their Force USA Compact Leg Press is another strength training equipment where this offer is applied.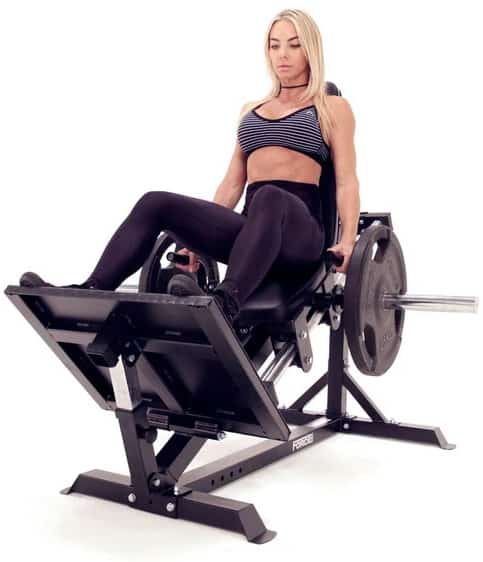 If you have limited floor space in your garage or home gym, the Force USA Compact leg Press is the answer. G6 is a powerful lower body strength training solution providing the most beneficial leg exercises. It is made of heavy-gauge rolled steel tubing with a lifetime structural warranty and a weight capacity of 660lb, measuring 65 in deep and 52 in wide.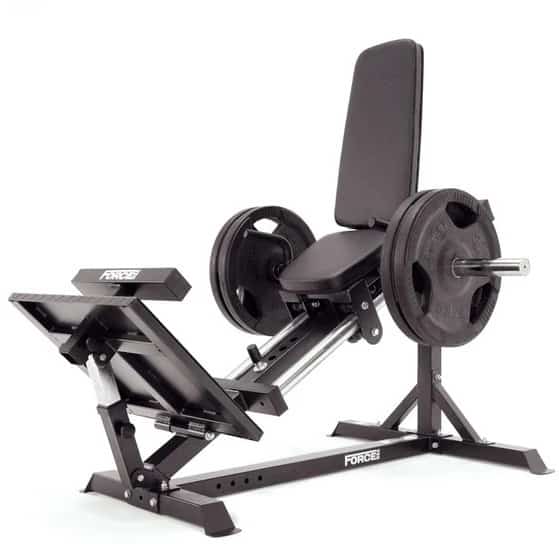 G3 All-In-One Trainer includes a FREE Flat Bench
A free flat bench comes free when you purchase G3 All-in-One Trainer. It blends a power rack, smith machine, and a cable pulley system into an all-in-one compact strength-training machine. It is perfect when you have limited space for your workout, if you want to workout privately and safely, or if you want a complete all-in-one solution. Even when you are at home, you can still complete all the powerful exercises you were doing in a commercial gym setting.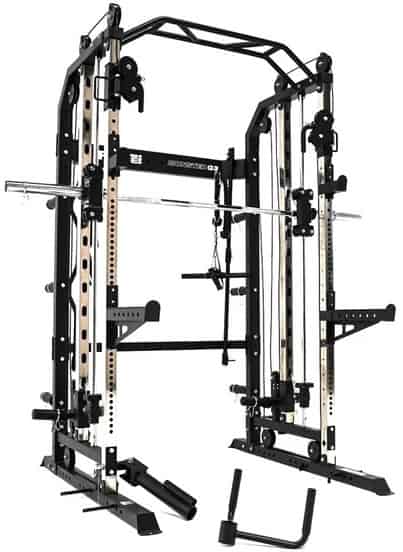 It incorporates built-in storage for your barbells, weight plates, and cable attachments so you can also keep your training neat, orderly, and safe. You can do full-body exercise or break up your training days to concentrate on upper or lower body training. Just switch from split training, circuit training, WOD variations, supersets to endurance training in seconds.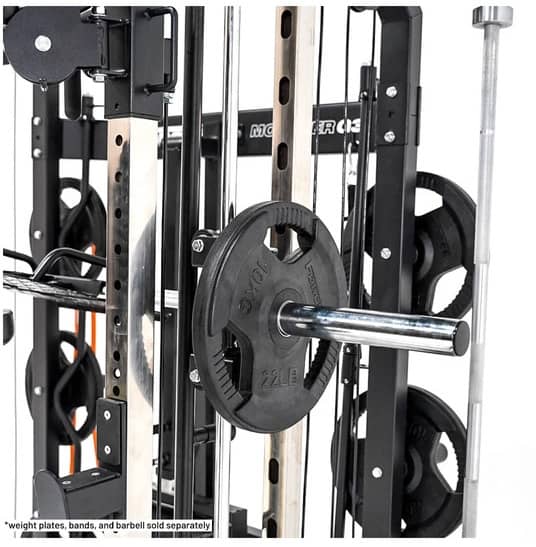 G6 All-In-One Trainer includes FREE TV Mounting Bracket
Get a free TV Mounting Bracket when you get the G6 All-In-One Trainer on Black Friday. It is a versatile, comfortable, and compact strength training machine that helps you reach your fitness goals. The pin-loaded stack weights are attached to the functional trainer and cable crossover stations from the rear of the structure. Plate weights are utilized on both the power rack and smith machine stations that can efficiently be loaded from both sides of the weight plate holders found on the rear of the structure.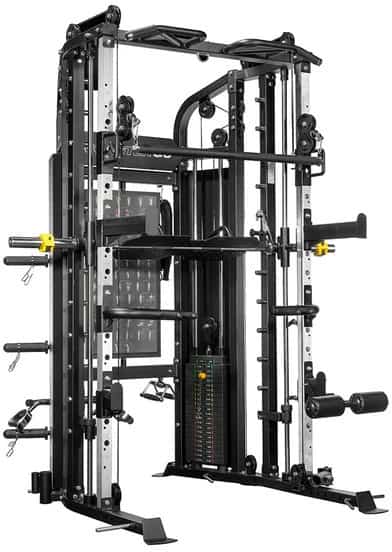 It also carries built-in storage for an Olympic and Standard barbell, weight plates, and cable attachments so you can keep your training neat, systematic, and safe. The system combines Nine Strength Training Machines into One — Power Rack, Functional Trainer, Smith Machine, Leg Press, Chin-up Station, Dip Station, Core Trainer, Suspension Trainer, and Low Row.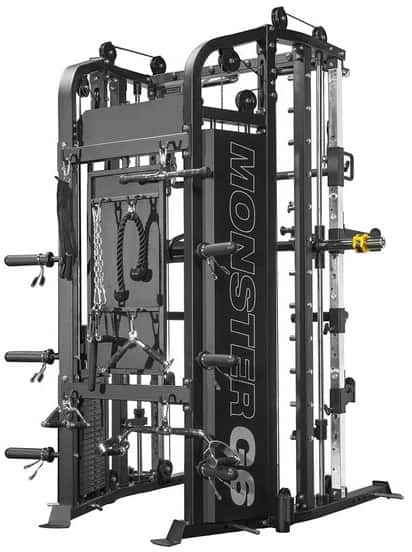 G20 Commercial All-In-One Trainer – $1,000 off and a FREE Ranger Barbell
This is one of the biggest deals of Force USA — $1,000 off and a FREE Ranger Barbell when you buy the G20 Commercial All-In-One Trainer. This trainer offers more than 400 exercises and has eleven different strength training systems in one compact machine. G20 is the peak of Force USA's innovative All-In-One Training Systems with innovations and capacities unavailable in other G-Series products. It involves the most attachments, stack weights, workout stations, and exercise opportunities released in one strength training system.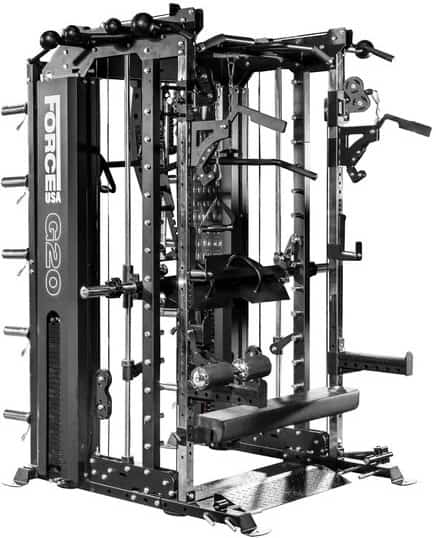 The Force USA G20 is simply versatile, rugged, and a complete strength training system with 29 attachments, 578 lb of stack weights, commercial-grade 3mm steel tubing structure. It is also a functional All-In-One storage system for your weight plates, attachments, and barbells. The Force USA G20 saves more precious floor space and expense from acquiring other storage solutions that disarrange your workout space.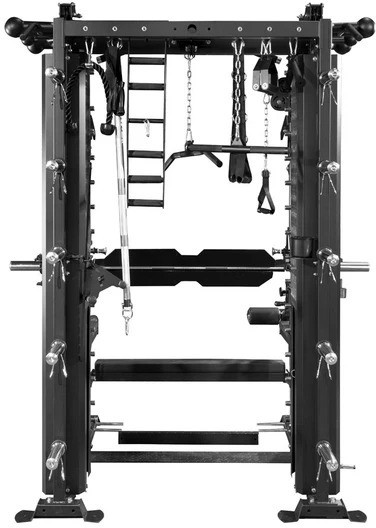 Force USA Black Friday 2021 – In Summary
That's our close-up look at Force USA Black Friday 2021.
Want more? Check out :
The long wait for great deals is now over! With Force USA Black Friday Sale, you'll get amazing opportunities with the deals they have. Getting one of the G-series trainers will save you a lot of money and you can also take advantage of the 0% Financing. Check out Force USA's website for daily updates on what is available for immediate purchase.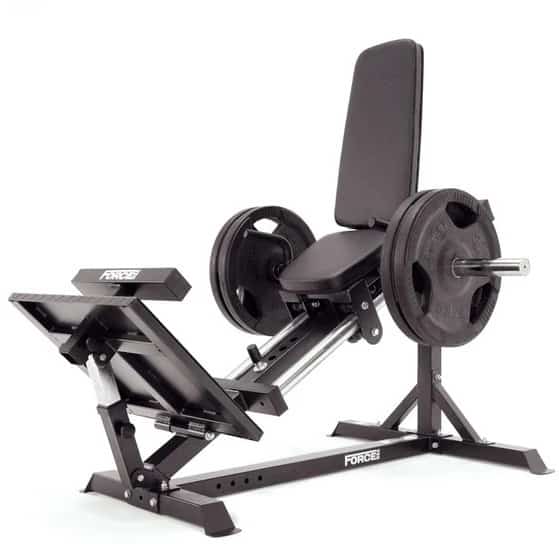 Photo Credits
Product photos on this page are property of Force USA.
This website is not affiliated or associated with CrossFit, Inc. CrossFit is a registered trademark of CrossFit, Inc.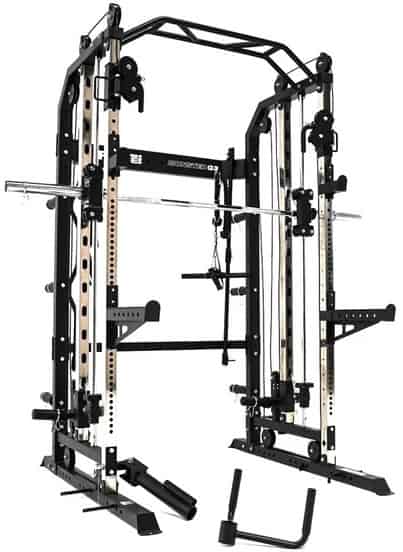 Affiliate Disclaimer
We are an affiliate of Force USA and others that sell this training gear. If you buy clothing or other training gear after clicking the links in this article, we receive a small commission at no extra cost to you. This helps us to bring you in-depth information and content on these great training products.
Tim is the founder of FitAtMidlife.com – an avid gym rat for 30+ years, he's a reviewer of many, many shoes – and founder of the Speed Bag Gathering – the world's only gathering of speed bag punching enthusiasts.  See more gym reviews at Tim's YouTube channel.