NEW FOR 2022! Check out Black Friday Gym Equipment Deals.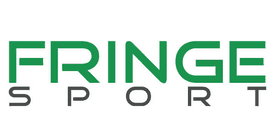 Fringe Sport Black Friday and Cyber Monday 2019
Fringe Sport always has a large sale for Black Friday and Cyber Monday.
The Fringe Sport Black Friday/Cyber Monday sale for 2019 began with "lightning deals" for the entire week of Thanksgiving – that's time limited, limited quantity sales.
Their Black Friday Sale ran from Thursday, November 28th at 11pm CT – In other words this is a proper Black Friday sale, somewhat.
Tthis is a short sale. It ended on Cyber Monday (Dec 2nd)
A highlight of their black friday sale is always the LIGHTNING DEALS they have – fast sales announced on very short notice with limited quantities – but they usually represent a significant discount.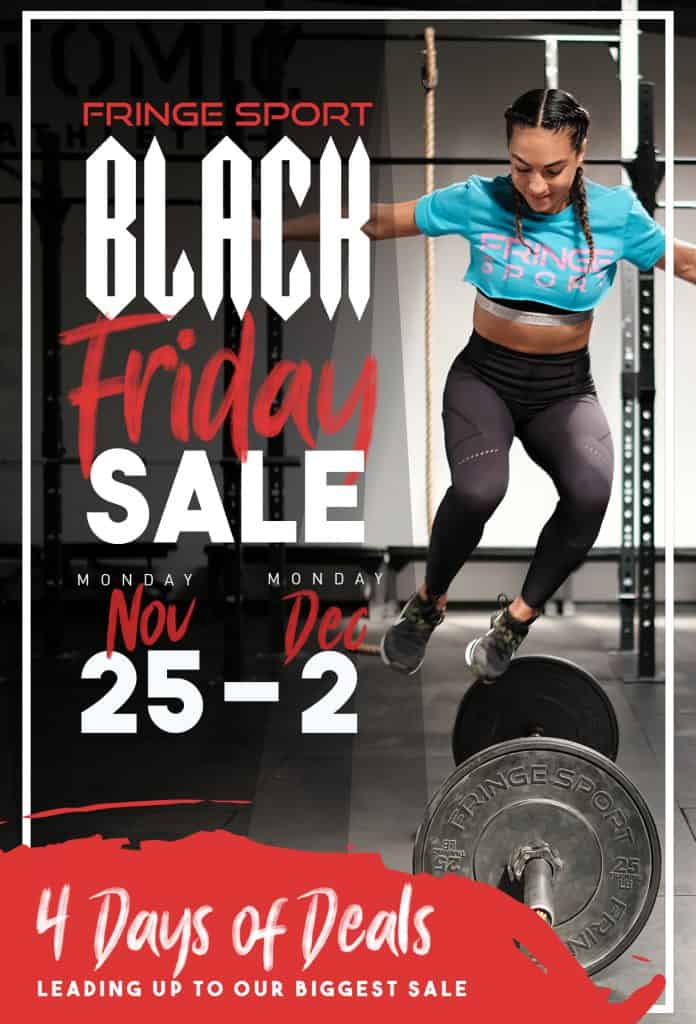 Fringe Sport Black Friday 2018
They offered up to 50% Off Storewide + Free Shipping:
UP TO 50% OFF STOREWIDE: Most everything online is marked down. Plus, don't forget they offer FREE SHIPPING to the contiguous United States.
CYBER MONDAY: They'll have Hourly Lightning Deals online, starting at 9am CT until the last Lightning Deal at 5pm CT on Monday, November 26, 2018 . All quantities are limited, so don't wait.
If you are in Austin TX you might be able to take advantage of their IN-STORE DOORBUSTERS: Doors open at 9am Black Friday and they have some awesome Doorbusters. These are VERY limited quantities. First come, first serve. We'll have Doorbusters all weekend long.
But, if you missed out, you can still shop their Best Selling Items any time of the year.
When Does Fringe Sport Have Sales?
Fringe Sport has two really big sales – Summer Swolestice and Black Friday.
But they have promos and deals every day of the year.
So, if you've missed the big sales, go ahead and check out their daily deals and discounts.
Shop Fringe Sport Promos and Deals Now
Does Fringe Sport Offer a Military and Law Enforcement Discount?
Yes, Fringe Sport does offer a military and law enforcement discount. The discount does not apply to all items, but it does to most. Visit their Frequently Asked Questions page to find out more.
Does Fringe Sport Have a Garage Sale or Yard Sale?
Yes, they do.
What is a Garage Sale? That's where an equipment manufacturer or vendor will sell any one-off, used, demo, or closeout items in a local only sale (which means no shipping and items aren't available online). Items are usually sold "as is". This can be a great deal if you are local to the manufacturer.
Fringe Sport's Garage Sale is held on an infrequent basis – it's not a regular sales event. How do you find out when the next yard sale will be? It is only announced on their local email list and their Facebook page. Check out their Frequently Asked Questions page to find out more.
Fringe Sport Summer Swolestice Sale 2018
Fringe Sport's Summer Swolestice sale ran from Monday, July 16th through Tuesday, July 24th. They had some great summer discounts.
What is Summer Swolestice? It's a Christmas in July style sale – way deep discounts on all sorts of stuff.
If you missed this great summer sale, you can still check out some of their regular deals and promotions. And, check back later in the year to find out what they are doing for Black Friday – Fringe Sport always has a major sale for that.
Shop Fringe Sport Promos and Deals Now
What was on sale? Here's just some of the great deals they offered.
OneFitWonder Black Bumper Plates Set and Pairs – 10-35% Off
Heavy Duty Trap Bar – $100 Off
Iron Weight Plates – 5-25% Off
50 Foot Battle Ropes – 20-25% Off
Steel Jerk Block Sets – $200 Off
Steel Parallette Set – $45
OneFitWonder Premium Kettlebells – 10-15% Off
… and even more.

They also offered a daily Lightning Deal – deep discounts on limited quantities announced every day at 12 PM CT.

Shop Fringe Sport Promos and Deals Now

Does Fringe Sport have a Labor Day Sale?

For 2018, Fringe Sport offered discounts on gym packages for Labor Day. Discounts ranged from 10% to 30% off.

Who is Fringe Sport?

In their own words:

"FringeSport is the official supplier to the garage gym functional fitness movement. We serve the lifter, the WODder, and any individual with a burning desire to be better tomorrow than they are today. But most importantly, we serve you – our customers – because we understand you have options. Our mission is to make sure that when you choose us once, you keep coming back!"

Why Buy From Fringe Sport?

They've got some great equipment deals, but also consider this:

Customer first – always
Your pain is their pain
If they don't use it – they don't sell it.

OneFitWonder (or One Fit Wonder) is their house brand of equipment. Generally speaking, it is high quality stuff, at an affordable price.
Tim is the founder of FitAtMidlife.com – an avid gym rat for 30+ years, he's a reviewer of many, many shoes – and founder of the Speed Bag Gathering – the world's only gathering of speed bag punching enthusiasts.  See more gym reviews at Tim's YouTube channel.