Rogue has the red-hot
Echo Bike
. Grab one while they last!
NEW FOR 2022! Check out the best Black Friday gym equipment for 2022.
Build the home gym or garage gym of your dreams with the Best Black Friday Gym Equipment Sales of 2021.
Several fitness manufacturers join this year's Black Friday Sale to give their customers an exclusive opportunity to purchase unique strength and conditioning equipment at a lower price. Black Friday is the best time of the year to purchase those items that you've been eyeing for a long time. They are ideal for your home garage or a commercial gym.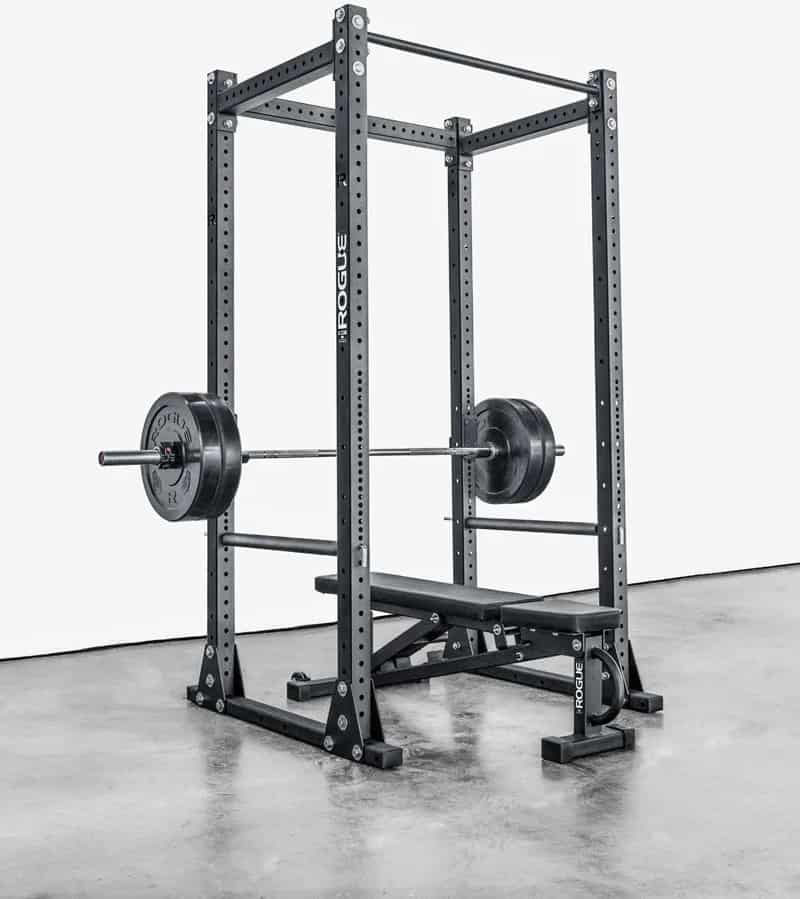 Here's the great deals available NOW – but for a limited time. Remember, this IS the best time of year to invest in home gym and garage gym gear!
Best Black Friday Fitness Equipment Sales 2021 – Overview
Rogue faces challenges of their cost of goods sold, but they still give their customers something to look forward to on Black Friday. They offer the Hundo Pricing, Hot Deals, Max Shipping $75 on Monster Racks and Monster Lite Racks, and $1/Lb Dumbbells (Poly Hex Dumbbells). Vulcan Strength is also joining the tradition and has two classes of discount offerings that will excite their clients.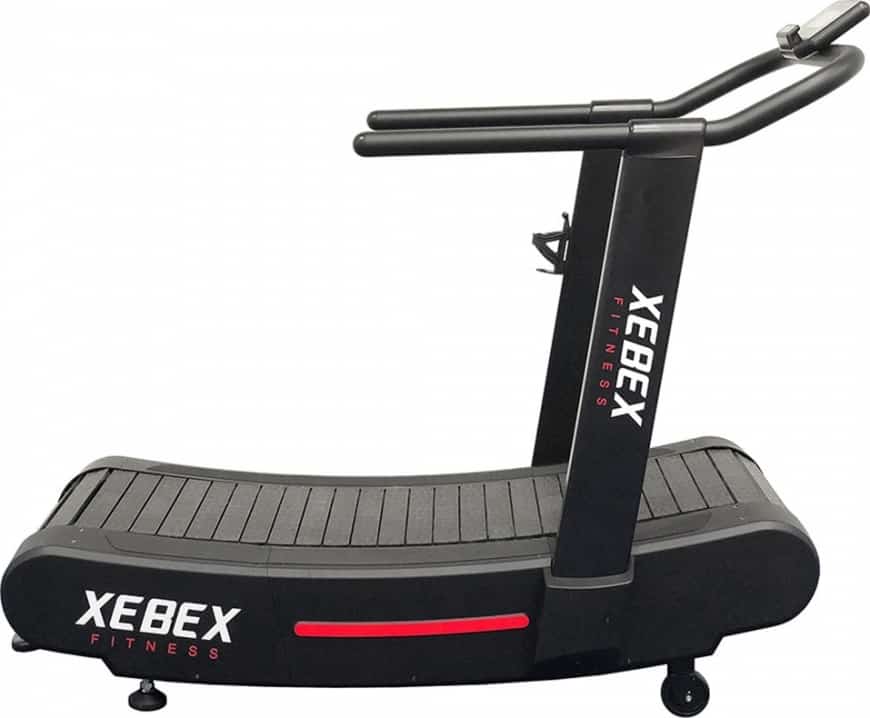 Force USA offers 0% APR Financing to those who want to purchase items now but can't pay yet. Get RX'd also gives excellent deals of up to 50% reduction on picked items. Rep Fitness is also part of the Black Friday Sale and offers up to 60% discount on kettlebells and hot deals on other equipment. Here's a more thorough information on these great deals.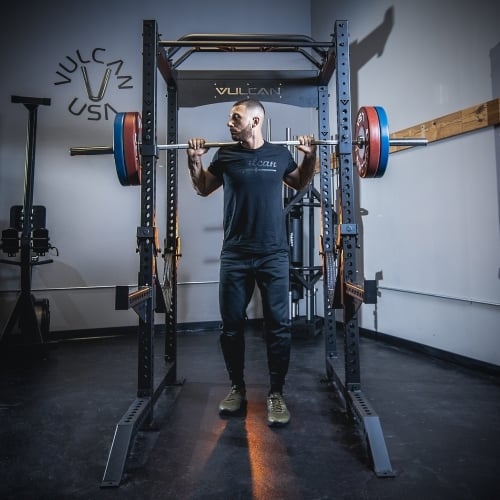 Rogue Hundo Pricing
Rogue not only manufactures world-class equipment but is also known for their exceptional customer service and lifetime warranty for most of their products. For Hundo pricing, the more weight you acquire, the lower the price per pound becomes. Hundo Pricing is offered at various events but generally during the Black Friday event like this year. Rogue Hundo Pricing is provided to different plates and kettlebells of different weights.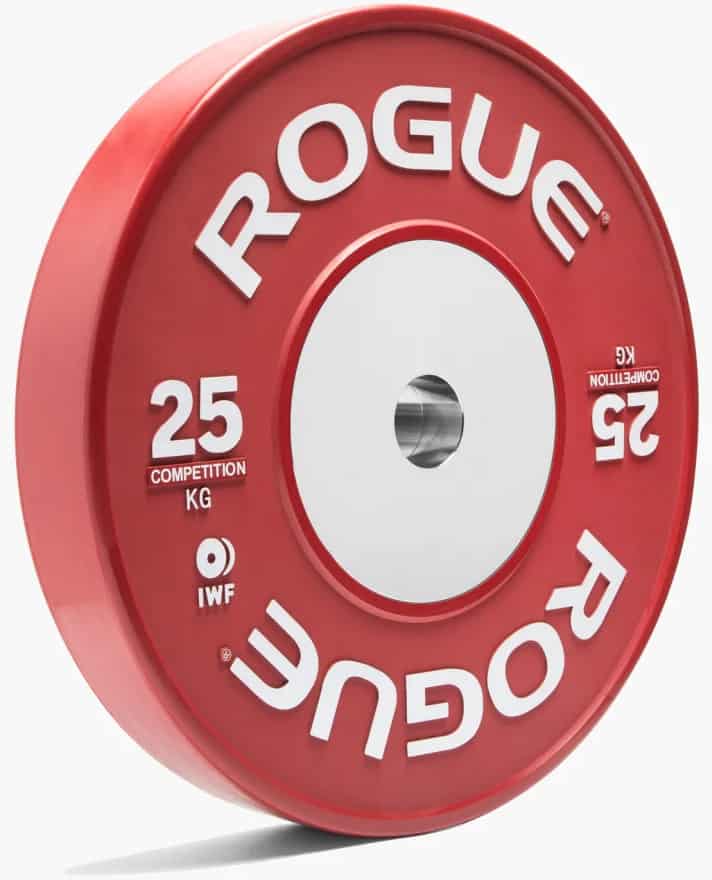 By the way, Rogue has much, much more for sale – find out all about it at Rogue Matte Black November Sale.
Rogue offers E-Coat kettlebells cast in ductile iron or nodular cast iron, including firm graphite nodules that make it remarkably more robust than standard gray iron. The E-coat finish is an electrically-applied paint coating developed for the automotive industry because of its superior adhesion, uniform coverage, and corrosion resistance. Rogue E-Coat Kettlebells are available in an extensive range of weight increments to suit any goal — from lightweight beginner bells starting at 9LB(4KG) up to 88 LBS (40 KG).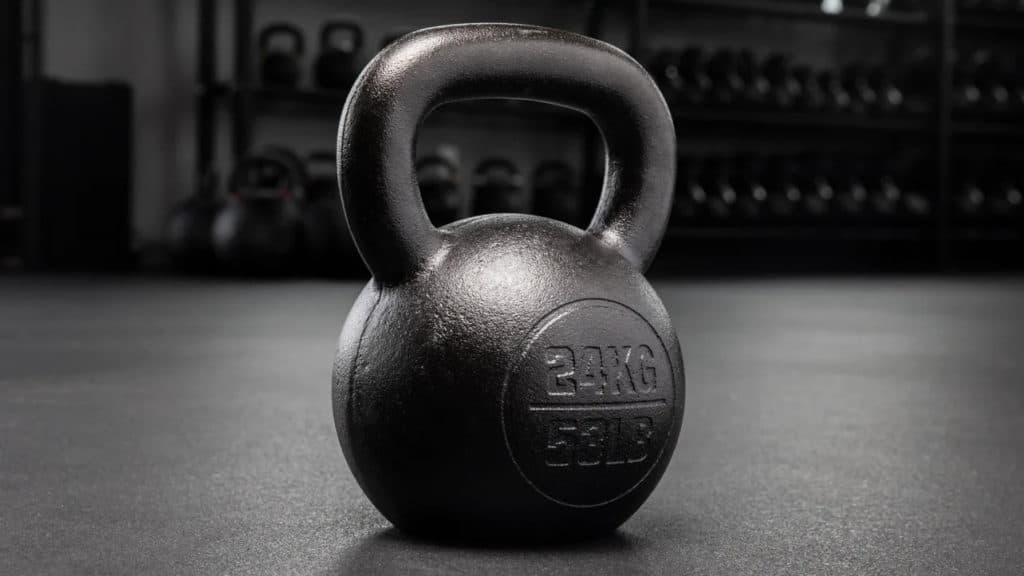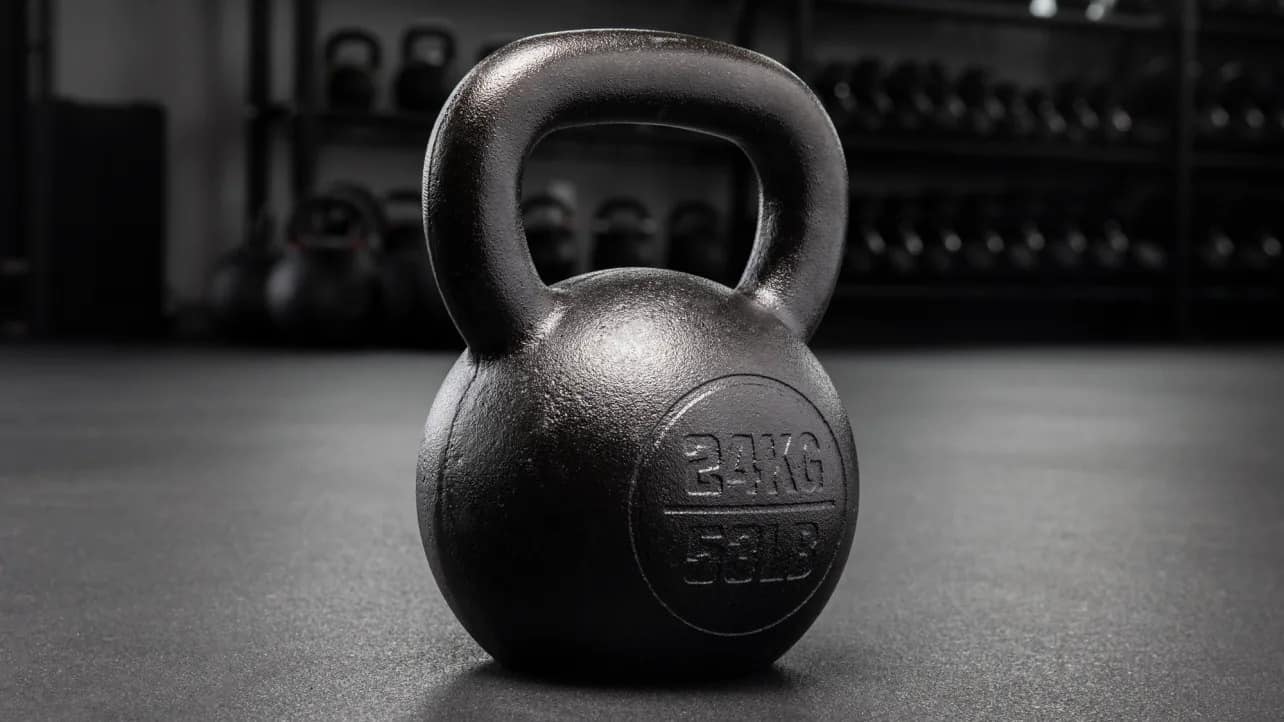 Hot Deals from Rogue
Deals from Hot Deals change often and won't last long, so it is best to get them while you can. Hot Deals include power racks, bar collars, sleds, bench, belts, slam balls, hats, Blender Bottles, knee sleeves, and many more!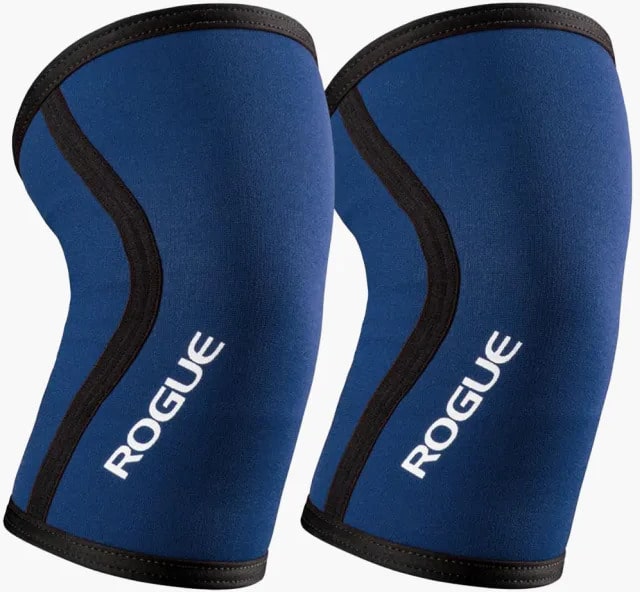 Rogue Echo Bar 2.0 is manufactured and assembled at Rogue's Columbus manufacturing facility. The bar has a 190,000 PSI tensile strength steel shaft and bright zinc finish with a renewed snap ring sleeve structure and exclusive Echo branded endcaps. There are single IWF standard Olympic knurl marks (no center knurl or powerlifting marks) and 16.40″ of loadable sleeve length. Rogue bars are part of the Hot Deals.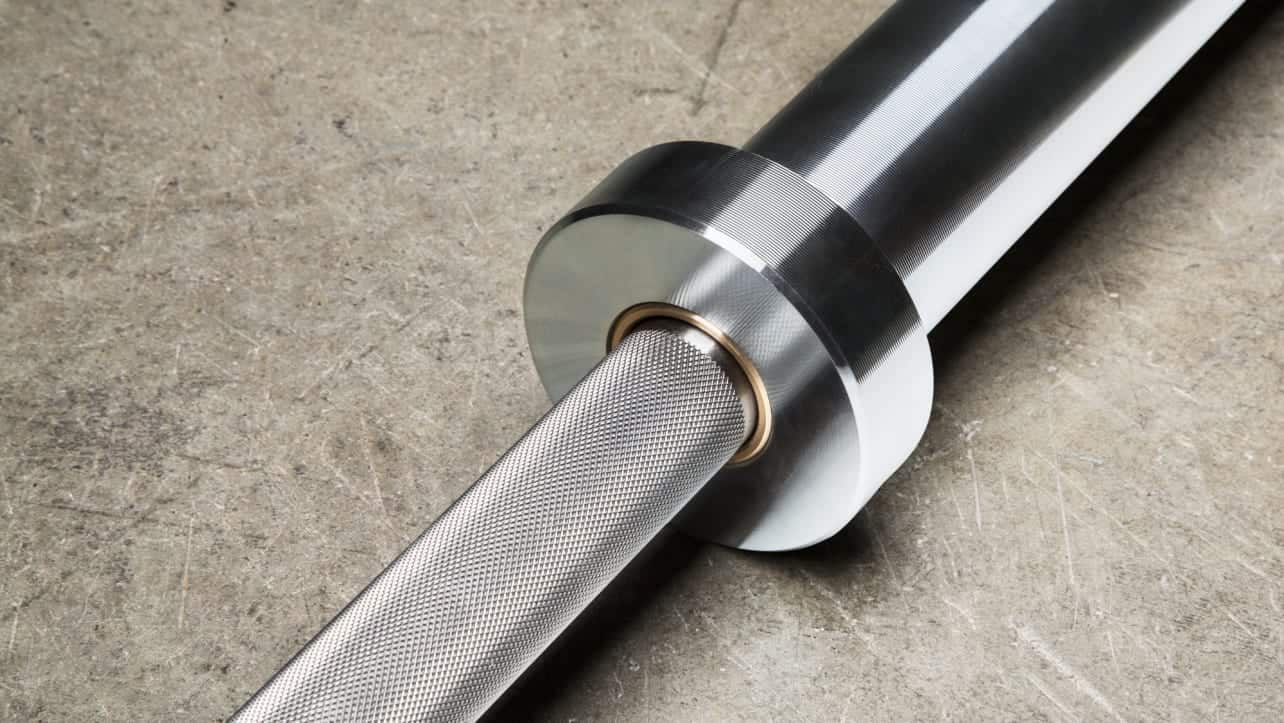 Sabre Bar from Rep Fitness
Rep Fitness also offers hot deals on barbells, plyo boxes, bumper plates, weightlifting belts, and up to 60% discounts on kettlebells. Since they have a limited quantity of some SKUs, they will be offering products on a first-come, first-serve basis. One of these items is the Sabre Bar.

The REP Sabre Bar is exquisitely appropriate for benching, squatting, deadlifting, and other Olympic movements. The medium-depth knurl provides a good grip without cutting your hands. The 20kg bar comes in two options — with or without a center knurl. The center knurling is crucial for having the barbell on your back during back squats and assists with low rep Olympic lifting.

FB-3000 Flat Bench from Rep Fitness
Another equipment part of the Rep Fitness Hot Deals is the FB-3000 Flat Bench. It is formed from 11-gauge heavy-duty steel and highlights Rep Fitness' super-grippy high-density foam pad for solid weight lifting. It is excellent for bodyweight movements like dips, elevated pushups, and deficit pushups. The bench height is rated to International Powerlifting Federation (IPF) standards and enables precise foot placement while arching to bench press heavyweight with proper form.
This vertically mounted bench hanger fixes efficiently and securely into studs or concrete with its 16-inch spaced mounting holes. There is also a four contact point design that is more durable for step-ups than the three-point design flat benches. You can combine your flat bench with an Olympic barbell, bumper plates, and power rack to create a cost-effective home gym setup with minimum equipment.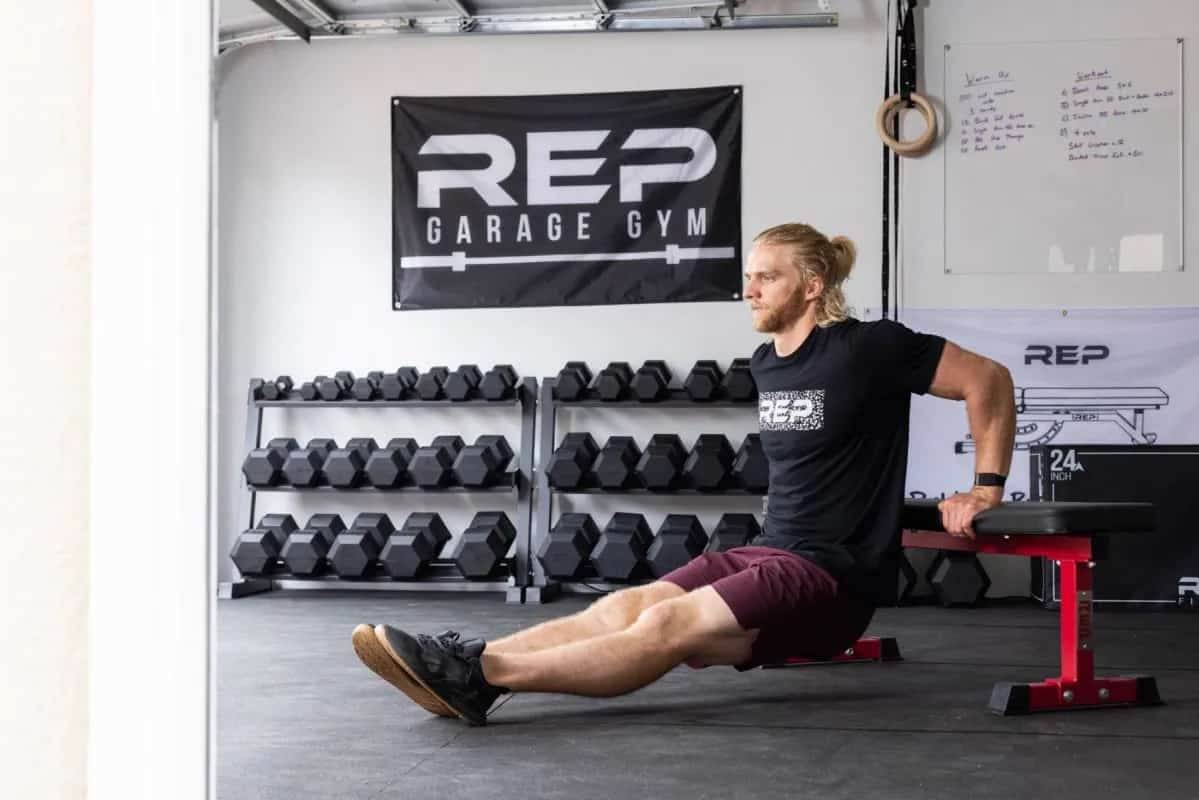 Looking for something else? Rep has tons of Black Friday deals.
0% APR Financing on all in-stock strength training equipment (Through New Year) from Force USA
Force USA offers 0% APR Financing, and you can purchase now and pay later. The 0% APR Financing includes equipment like MyRack Modular Power Rack, Force USA Pro Grade Colored Bumper Plates (LBS), Force USA Flat Bench, Force USA G3 All-In-One Trainer, MyRack Modular Power Rack, Force USA Heavy Duty Commercial Flat Bench, and many more.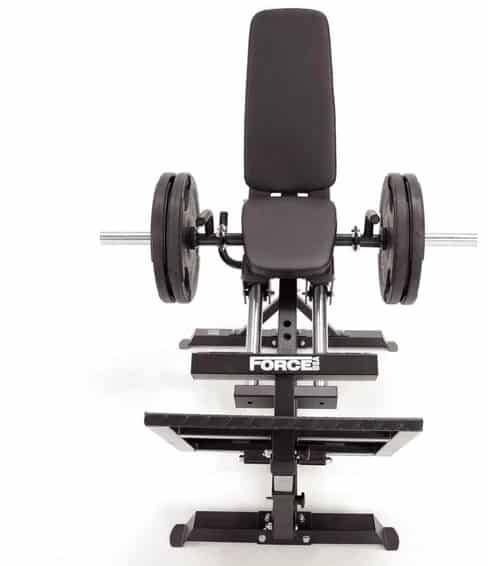 The Force USA Compact Leg Press is made of heavy-gauge rolled steel tubing with a lifetime architectural warranty and a weight capacity of 660lb. It is a compelling lower body strength training solution ideal for garage gyms or home gyms with restricted floor space. It measures 65 in deep and 52 in wide is created to utilize the least amount of floor space while giving the most profitable leg exercises. The footplate measures 23 x 20 and can target various muscles or parts of the same muscles by putting your feet farther or closer apart or by turning the foot.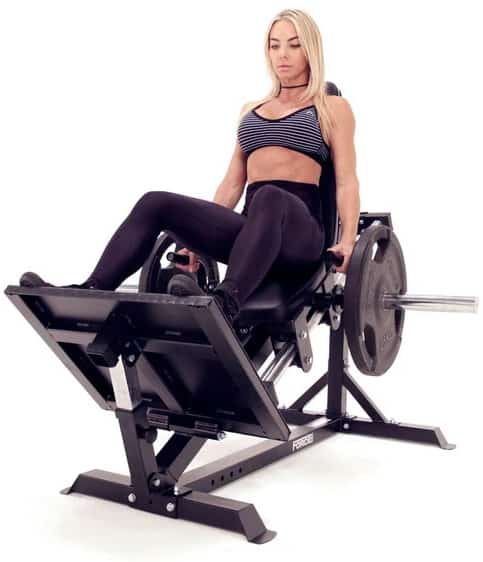 Only going for one piece of equipment? The functional trainer is hard to beat – and Force USA has unbeatable deals for Black Friday 2021.
G3 All-In-One Trainer includes a FREE Flat Bench from Force USA
The G3 All-In-One Trainer is part of the 0% APR Financing of Force USA and even comes with a free bench. The trainer merges a power rack, smith machine, and a cable pulley system into an all-in-one compact strength-training machine that will make you cancel your gym membership altogether. You can complete all the same powerful exercises you were doing in a commercial gym setting while retaining the flexibility to switch it up as your fitness goals develop while training at home.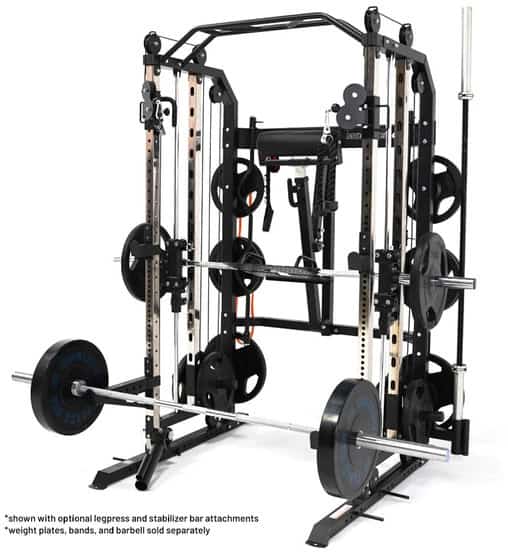 It is perfect if your workout area is limited, you want to workout privately and safely, and you want a complete all-in-one solution. It involves built-in storage for your barbells, weight plates, and cable attachments so you can also keep your training neat, orderly, and secure.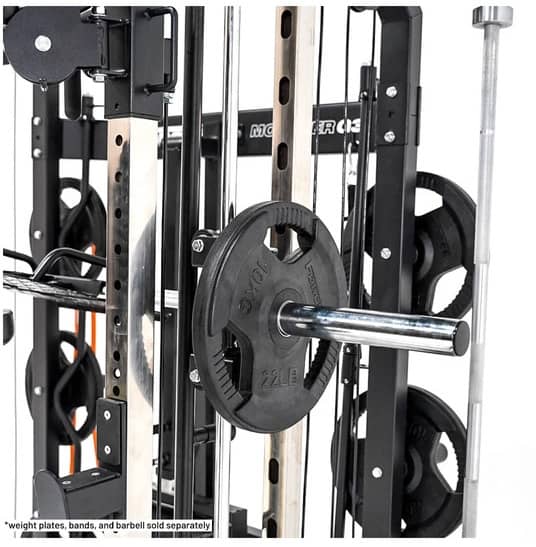 Build Your Own Power Rack from Vulcan Strength
Vulcan Strength offers tiered discounts on some of their equipment. The percentage discount applied is determined by the total dollar amount in your shopping cart — the higher the dollar amount in the shopping cart, the higher the discount applied to those items.
Tiered Pricing Ranges
– 5% discount for every $0 to $1000 purchase
– 7% discount for every $1001 to $5000 purchase
– 10% discount for every $5001 to $10,000 purchase
– 15% discount for every $10,001 and up purchase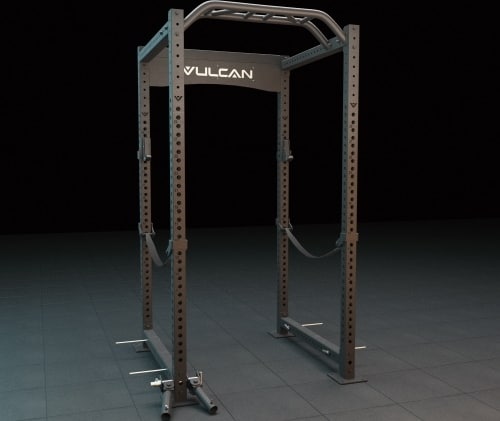 You can personalize your rack and build it according to your preference. You can add plate storage, safety rods 1″ solid steel, cross-member band pegs, conversion feet band pegs, dip horn, safety straps, a pair of J-hooks, rope pull attachment, safety spotters, rack section, and many more. You can also add items from the Open Box, including pieces that did not pass quality inspection but are perfectly okay and don't have mechanical problems.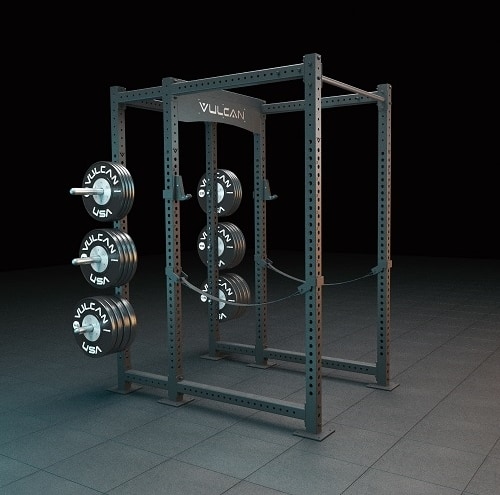 Vulcan is all-in for Black Friday sales.
Alpha Bumper Plate Sets from Vulcan Strength
Alpha Bumper Plates give a better option to recycled rubber bumper plates. This exclusive rubber compound is not found in any other bumper plate. They are made for indoor or outdoor use and offer a low bounce on any surface. Alpha Bumpers make nearly 25% less noise when released from a height of 9 ft, based on testing with a decibel meter.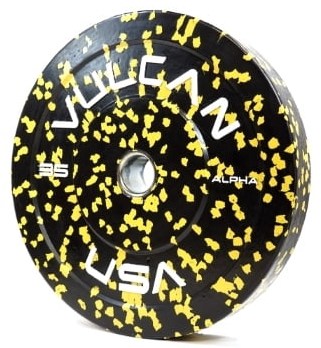 They also have a much lower odor than crumb rubber bumper plates or recycled rubber bumper plates. The anchored steel insert of the Alpha Bumper Plates will not loosen and depart quickly, as do bumper plates with standard pressed-in inserts. A pressed-in insert remains above the rubber surface on both sides of the plate. They are color-coded with large Flecks of rubber for quick identification from a distance and provide a unique look.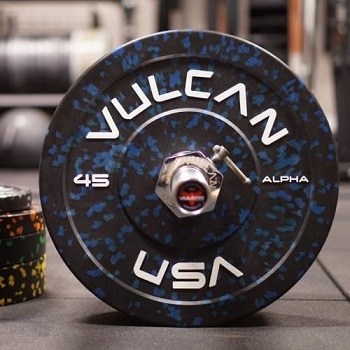 Xebex Runner Smart Connect from Get RX'd
Get RX'd offers up to 50% discount on selected items, bundle deals to save on shipping, promos on Xebex and racks, and contests and giveaways for the Black Friday Sale. Sale pricing is valid while supplies last, and prices are applicable only on purchases made from November 8. Here are some items included in their sale.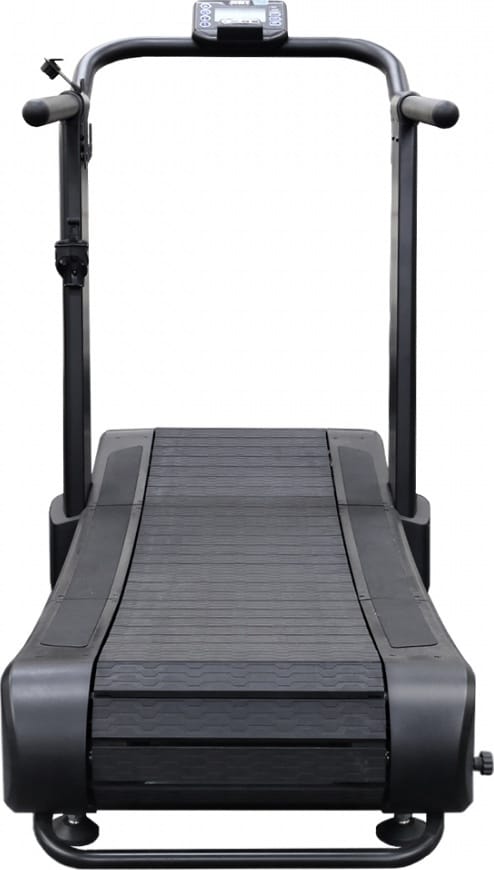 The Xebex Runner is a motorless, self-generated, curved treadmill that uses no electricity. You run at the desired speed, then adjust the output at will with no maximum or minimum speed setting, and your movement produces energy. The 10mm thick, low-impact, shock-absorbing, vulcanized rubber running surface renders more comfort and less impact during long-distance runs and all-out sprints. It is proven to burn 30% more calories than traditional, motorized treadmills.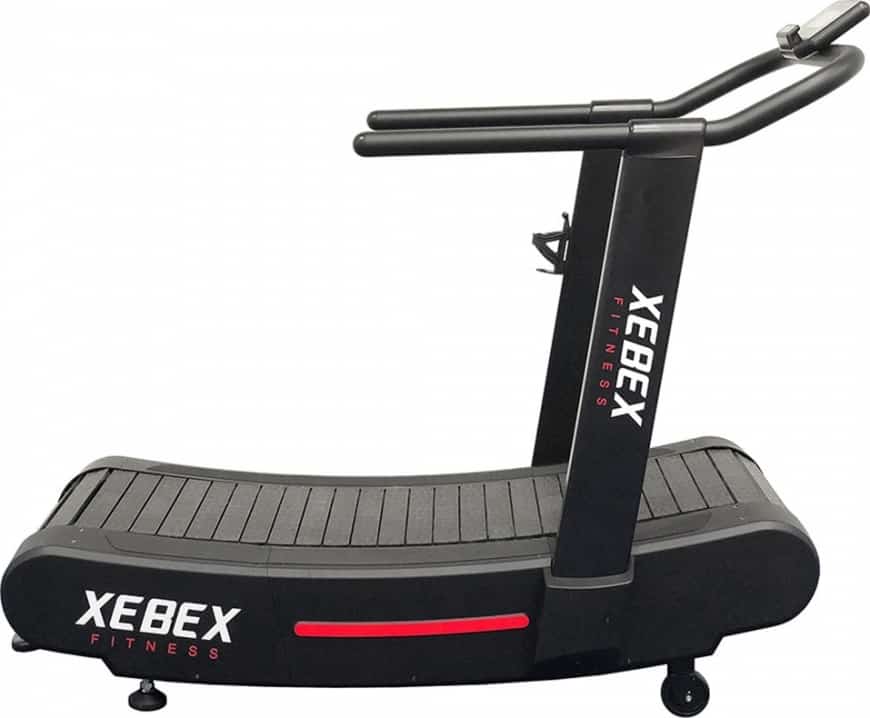 Get RX'd is a VALUE provided manufacturer – find out more at Get RX'd Sale 2021.
Xebex Air Rower 2.0 from Get RX'd
The Xebex Air Rower 2.0 features a heavy-duty 95LB frame, a ten setting damper to regulate air resistance and flow, a more relaxed seat and seat height, and the capacity to fold into less than 50% of its initial footprint and turn into storage on four wheels. It weighs 93lb and has a maximum user weight of 500lb. The console tracks the time Rowed, Meters, Strokes per Minute, Calories, Watts, 500m paces per stroke, total strokes, heart rate at all times when connected to a heart rate monitor.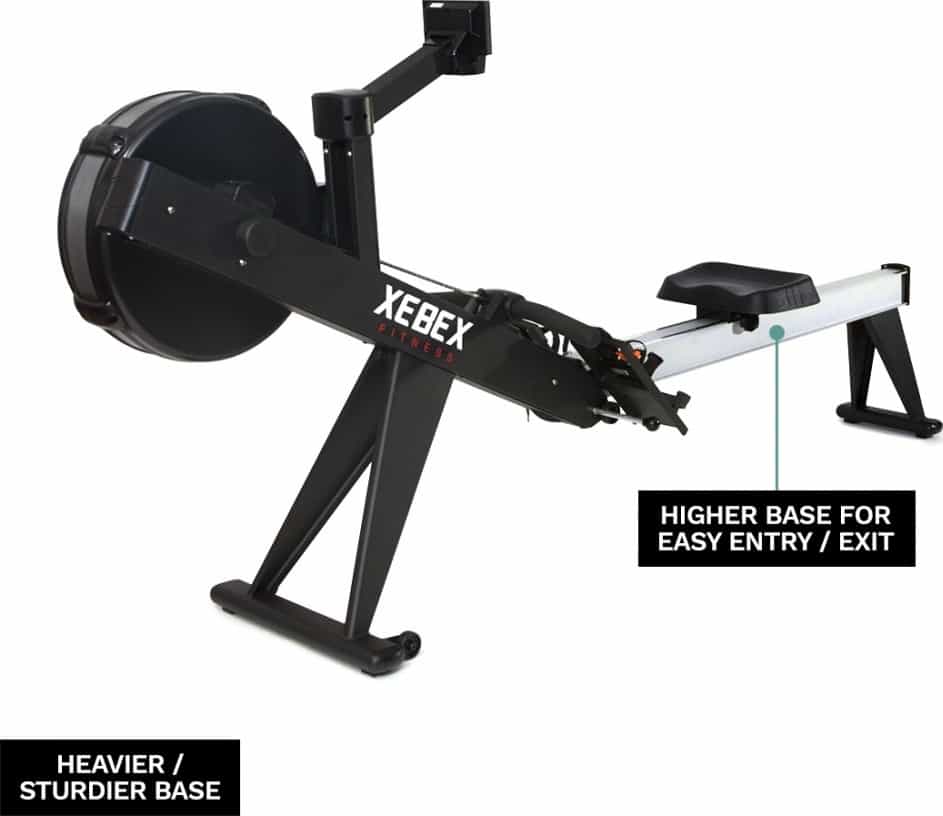 Both the seat and the handle of this rower are extra padded. It has the convenience and ease of getting into and out of a machine that's "dining chair height." The 20″ seat height makes it easy to sit in and sit out after a long workout if your knees don't bend like they once did or from a wheelchair.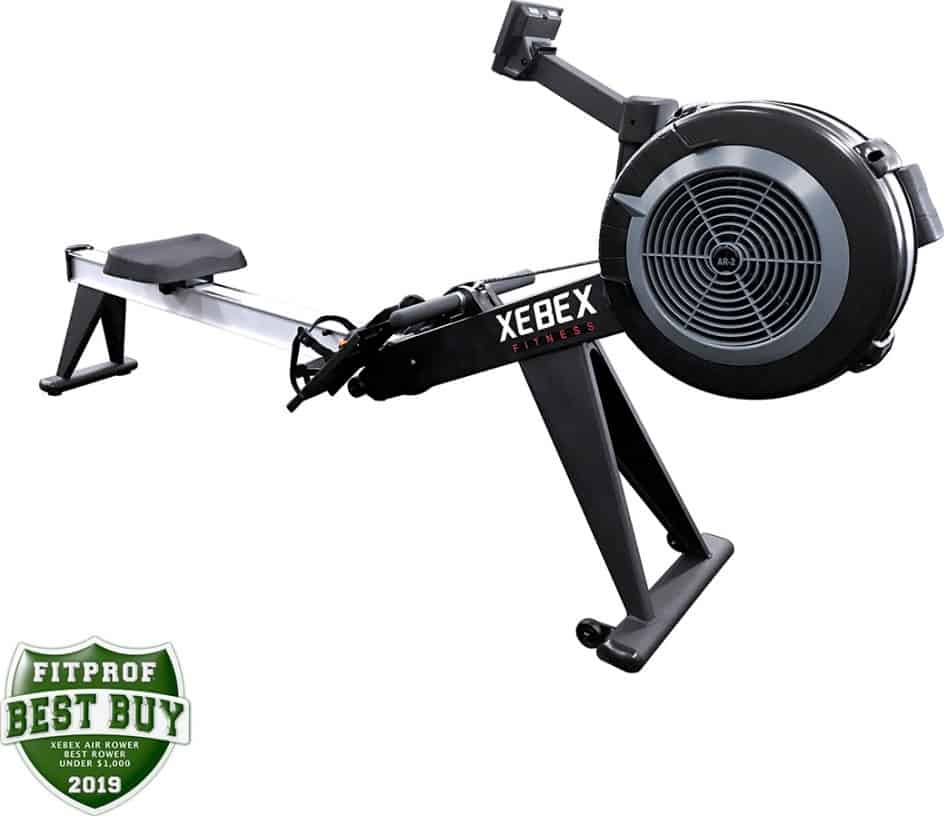 $100 off AssaultBike Pro – Assault Fitness
The AssaultBike Pro has modernized features and is the ultimate tool for those looking for a more customized and powerful training experience. It merges the initial design of the Classic with the best traits of the Elite to form a hybrid bike that is durable, low maintenance, and constructed for hardcore use. The AssaultBike Pro has a heavy-duty steel frame that provides the support and stability required to handle any kind of workout. It is engineered for the sleekest ride imaginable with its strengthened steel pedals, sealed-cartridge bearings in every pivot, and a sealed bottom bracket protecting against sweat, dust, and debris.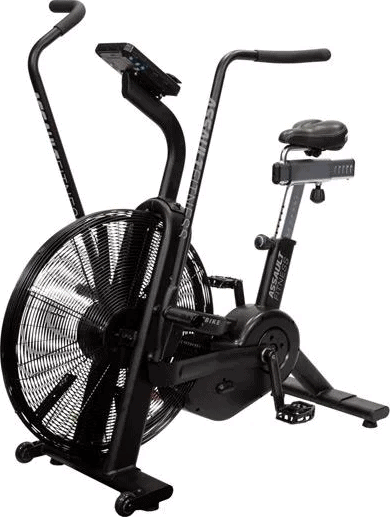 The AssaultBike Pro extends high intensity, low impact cardio training that is entirely scalable to athletes of all skill levels. With its comfortable padded seat, conveniently placed footpegs, and supportive handlebar grips, the AssaultBike Pro makes for the most user-friendly ride offered on a fan bike today. A $100 discount is given when you buy the AssaultBike Pro.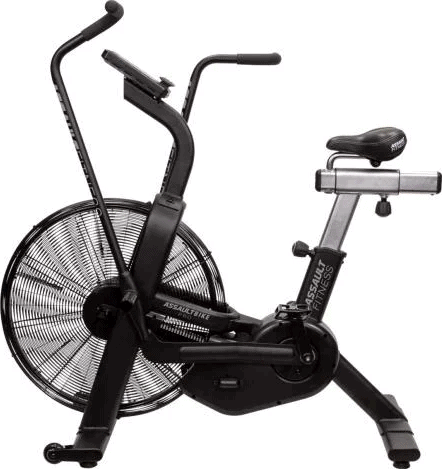 Hey! Didn't they invent the assault bike? Yep, but they have other good ideas too – Black Friday Sale from Assault Fitness.
Best Black Friday Fitness Equipment Sales 2021 – In Summary
That's our close-up look at Best Black Friday Fitness Equipment Sales 2021.
The best fitness equipment and the best time of the year to buy them has finally arrived. Take advantage of these great deals and low discounts from your favorite fitness companies as they offer you a wide range of good-quality equipment at a low price. Checking their website from time to time is also a good idea to see what's new and still available.
Want more? Check out :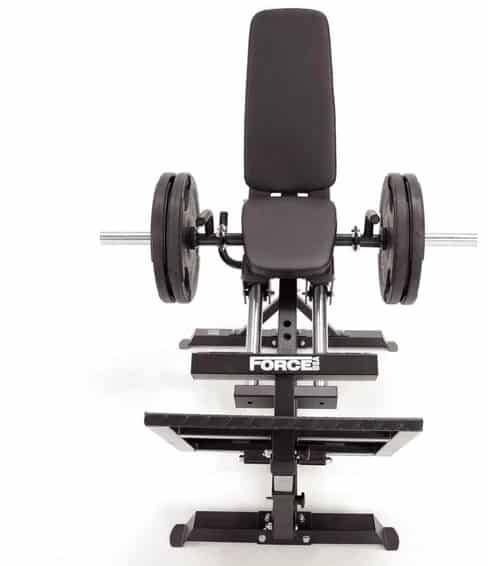 Photo Credits
Product photos on this page are property of the manufacturers.
This website is not affiliated or associated with CrossFit, Inc. CrossFit is a registered trademark of CrossFit, Inc.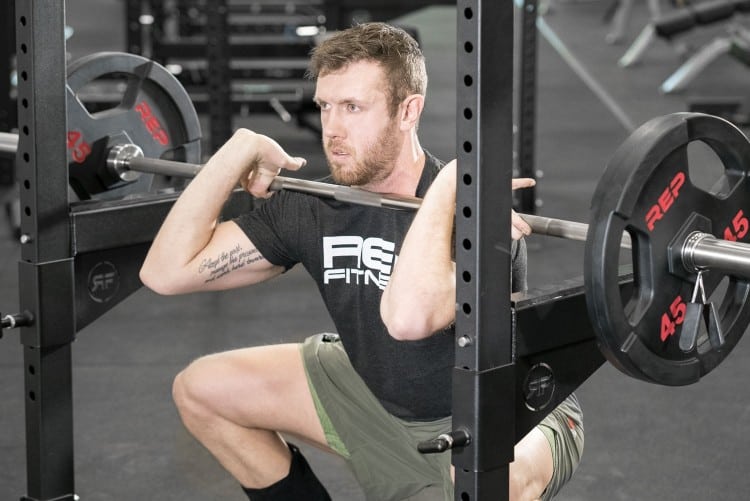 Affiliate Disclaimer
We are an affiliate of Rogue and others that sell this training gear. If you buy clothing or other training gear after clicking the links in this article, we receive a small commission at no extra cost to you. This helps us to bring you in-depth information and content on these great training products.