Check out what's new at
Get RX'd
- Lots of great deals on functional fitness gym equipment for your home or garage.
NEW FOR 2022! Check out Get RX'd Black Friday 2022.
Get your CrossFit gear during the Get RX'd Black November Sale for 2021.
GET RX'd is joining the culture for this year's Black Friday sale by offering up to 50% discount on selected items, bundle deals to save on shipping, promos on Xebex and racks, and contests and giveaways. Get RX'd has exceptional cardio equipment with a price range that is hard to beat.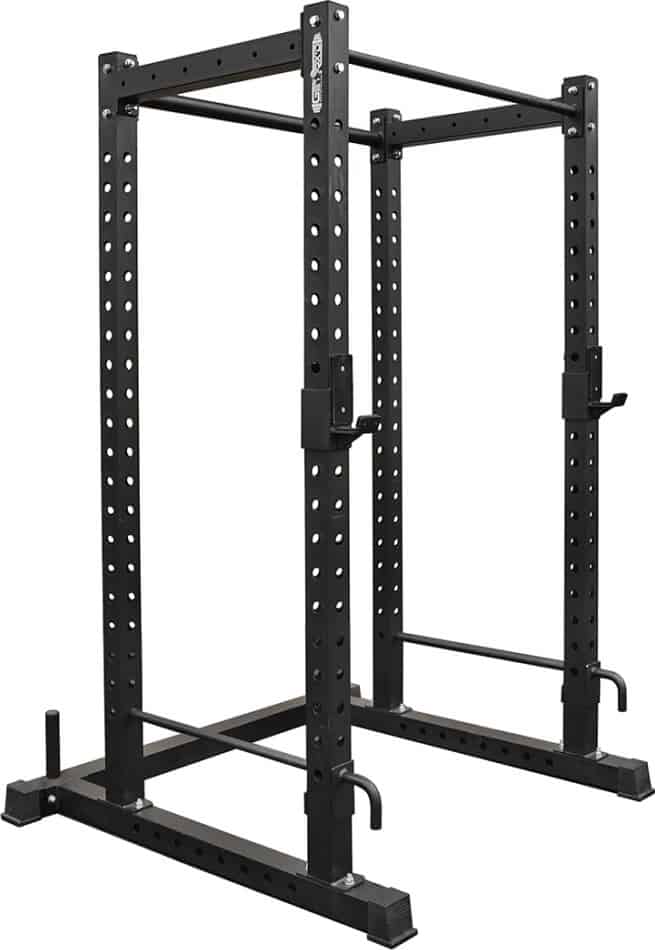 Here are some of the styles we are going to look at:
Get RX'd Black November Sale for 2021 – Overview
Get RX'd has been in the fitness industry for more than 30 years, and they began to create, manufacture, and distribute exercise equipment in the traditional gym and club markets. Currently, they are one of the best suppliers of functional training, strength, and conditioning, equipment globally with more than 2,000 products to choose from. They are known for the innovation, quality, and affordability of their fitness equipment.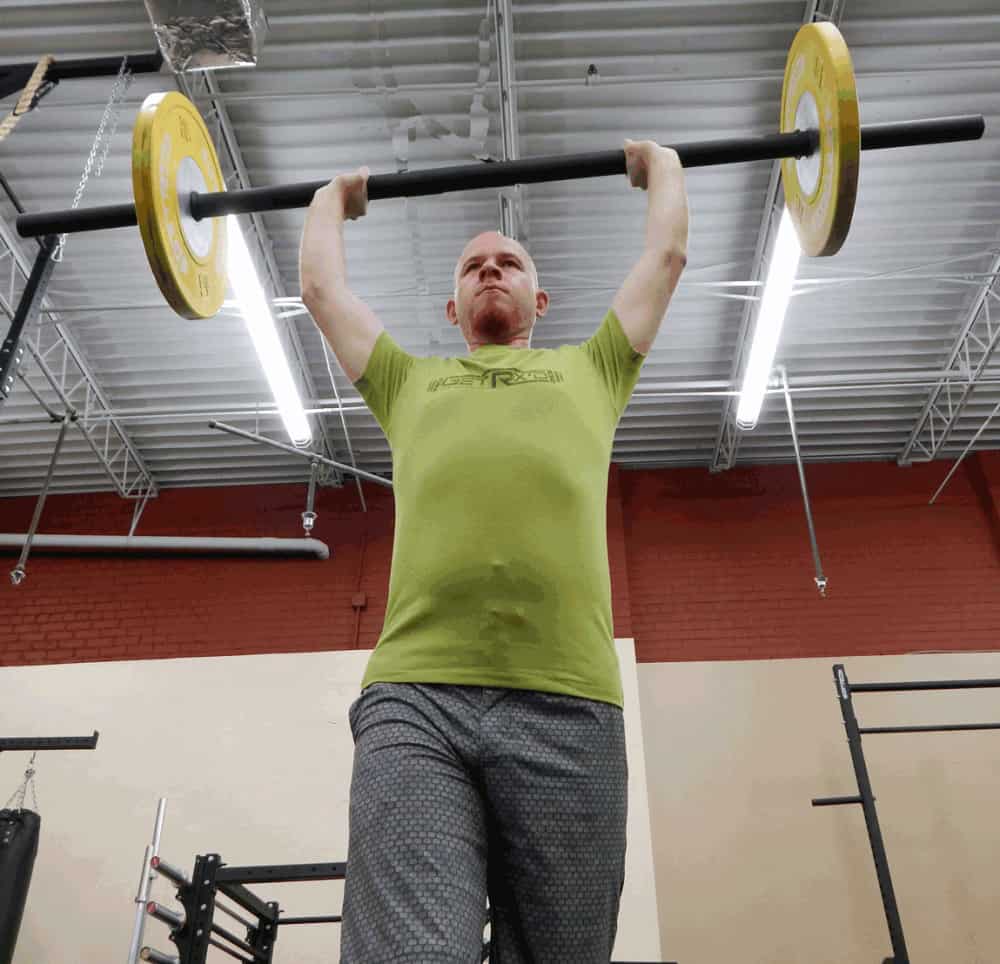 Get RX'd offers top deals for the Black November Sale with the highest discount applied, as seen on their website. Sale pricing is valid while supplies last, and prices are applicable only on purchases made from November 8. Get RX'd is known for its Xebex series and power racks, and fortunately, they are included in the Black Friday sale.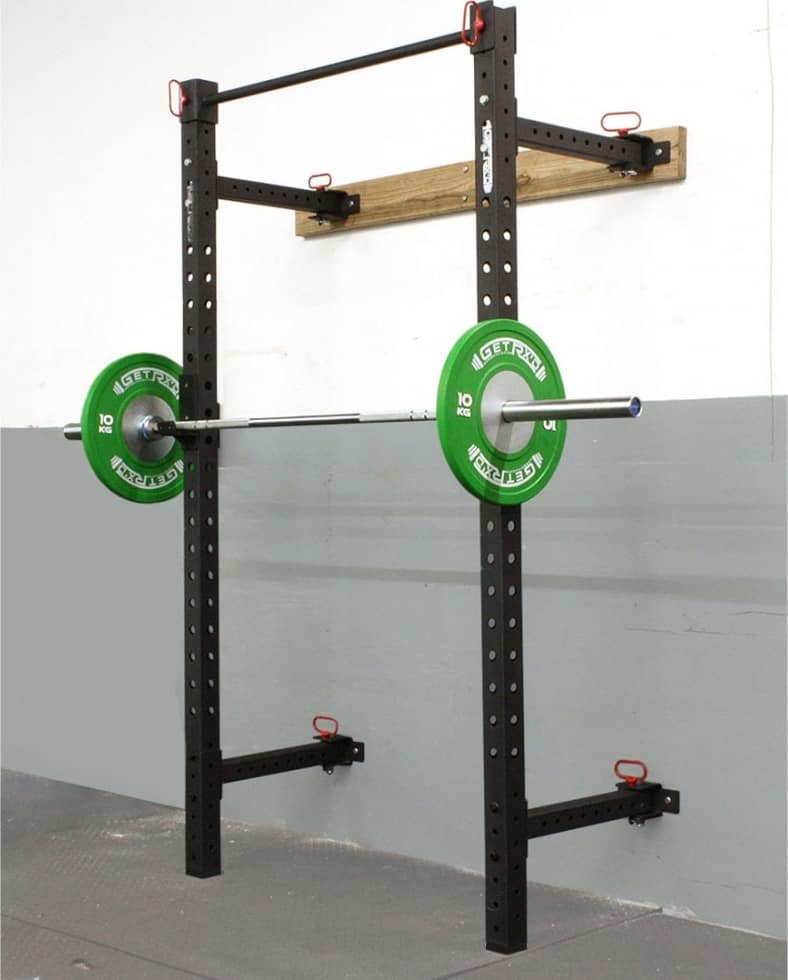 Looking for something else? Check out the black friday deals from other home gym manufacturers.
Top Black Friday Deals
With 10% off, now you can get the Competition Heavy Flat Bench for as low as $147.60. It is a heavy-duty, 11-gauge steel bench great for the standard bench press, Bulgarian split squats, dips, and other basic exercises. It comes with an updated fixed handle made of aluminum and added transport wheels for easy mobility and space-saving. You can even choose the flat bench pad you prefer — Hefty Flat Bench Pad, Hefty-Wide Flat Bench Pad, or Econ Flat Bench Pad.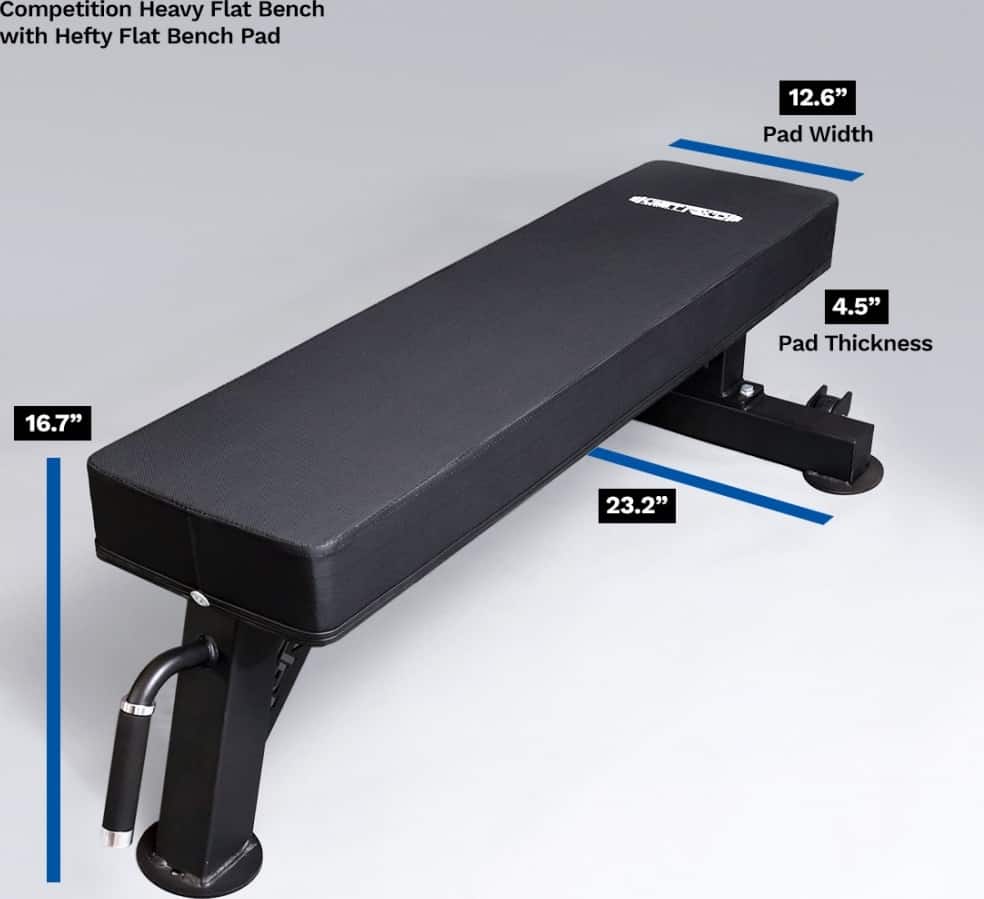 From $1,249.00, you can now get the Xebex Fitness AirPlus Cycle-Smart Connect at only $939.00. With the Xebex Fitness AirPlus Cycle-Smart Connect, you can boost your power and strength training by adjusting the AirPlus (magnetic) resistance on top of the air resistance seen on other air cycles. You can pull the AirPlus knob and adjust between 1-8 magnetic AirPlus levels to further improve the resistance on the right-hand side of the flywheel. You can also simulate about 0-15 degrees of incline using just air, and when you add the magnetic AirPlus resistance, you can increase their resistance by 4x.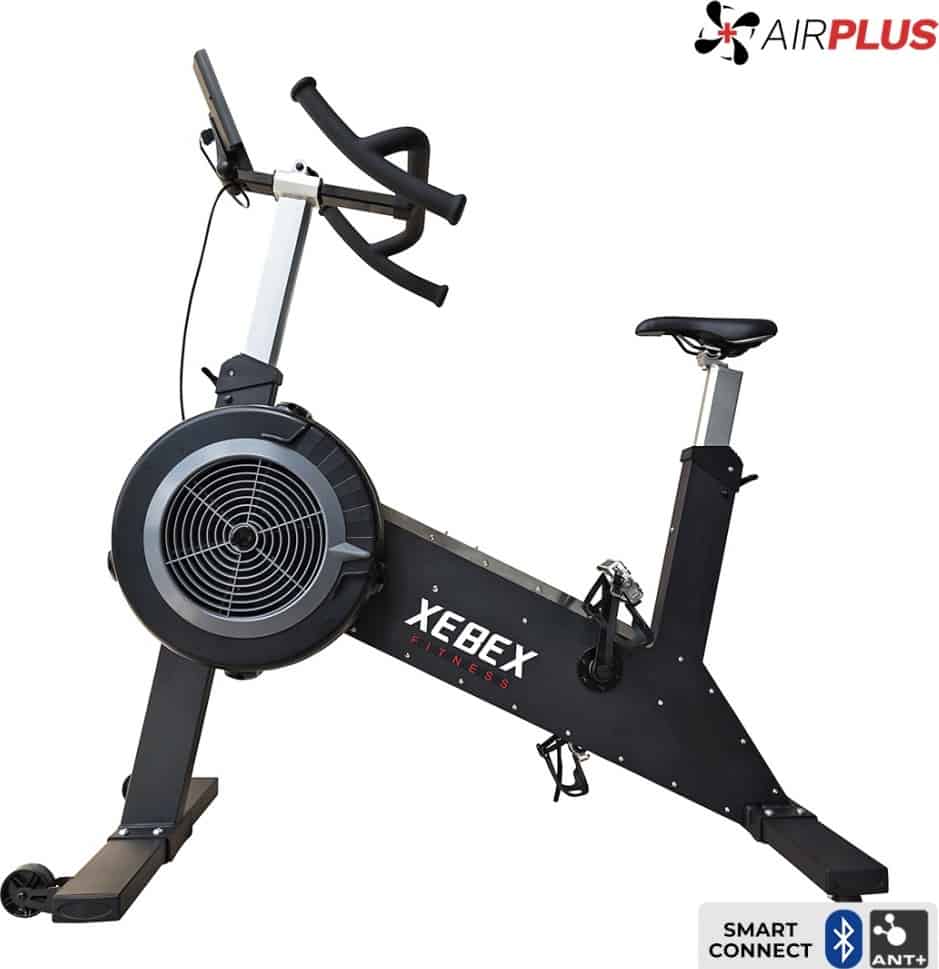 Xebex Air Rower 2.0
The Xebex Air Rower 2.0 highlights a heavy-duty 95LB frame, ten setting damper to control air resistance and flow, a more relaxed seat and seat height. The seat is extra-padded with high-density foam ergonomically created for supreme comfort. It can also fold into less than 50% of its original footprint and turn into storage on four wheels.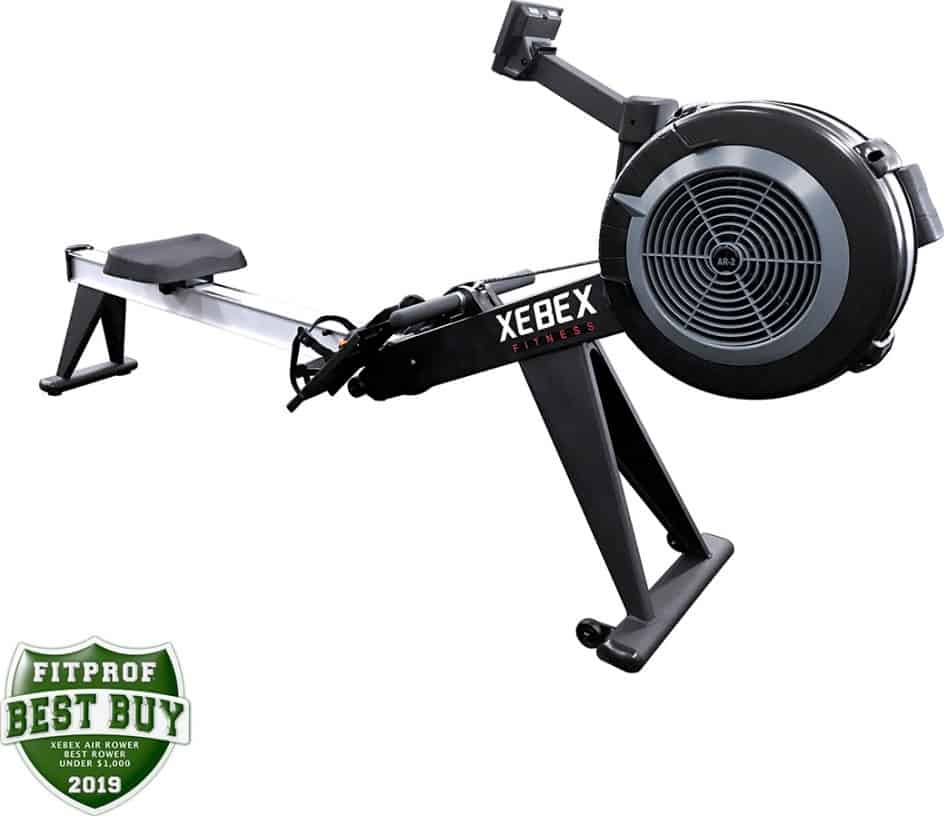 The uniquely-designed fan uses air resistance, enabling you to enjoy a smooth, more convenient rowing experience while sustaining momentum instantly from the initial pull. The approximately 100LB base presents a solid and firm foundation for almost any user weight. Get RX's used metal and steel, and the stainless steel chain is created to last with minimum maintenance needed.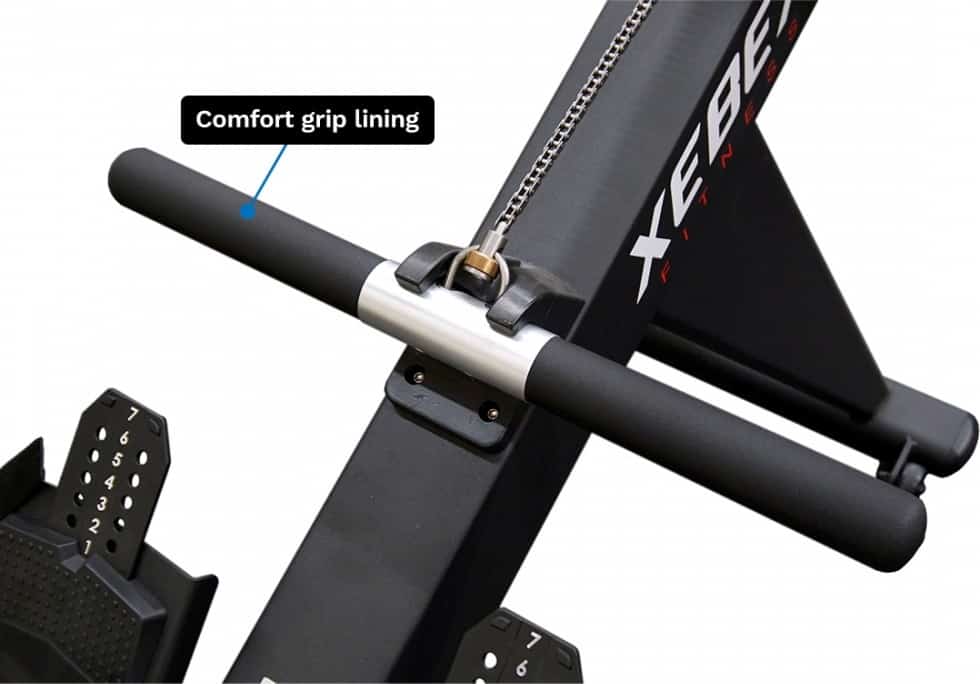 Xebex Runner Smart Connect
Using no electricity, the Xebex Runner is a non-motorized, self-generated, curved treadmill. It operates on the energy you produce on the treadmill and has no maximum or minimum speed setting, so anyone at any fitness level can run at the desired speed and change the output at will. The Xebex Runner is produced to have the largest "sweet spot" and best responsiveness to your speed possible. The Xebex Runner console keeps you notified of your Time, Calories burned, Speed, Distance, Watts, RPM, and Pace, with heart rate and interval programs available.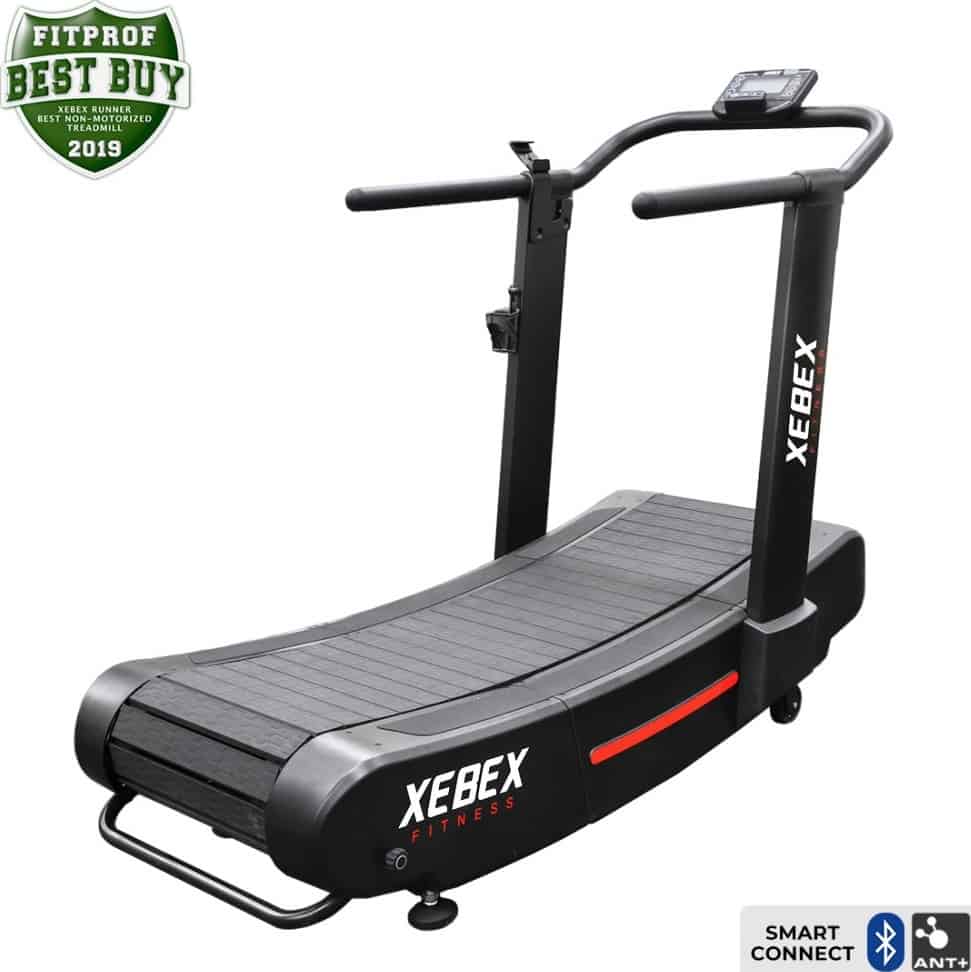 The Xebex Runner is made to require less maintenance and is simpler to manage than similar competitor models. It is constructed with Long-Distance Runs and HIIT in mind and is compatible with different mobile fitness apps for your smartphone as well as group leaderboard software. Get RX'd used 4x Pillow Block Bearings, where others use Ball Bearings. You can adjust the Pillow Block Bearings in under five minutes without eliminating any parts from the internal frame.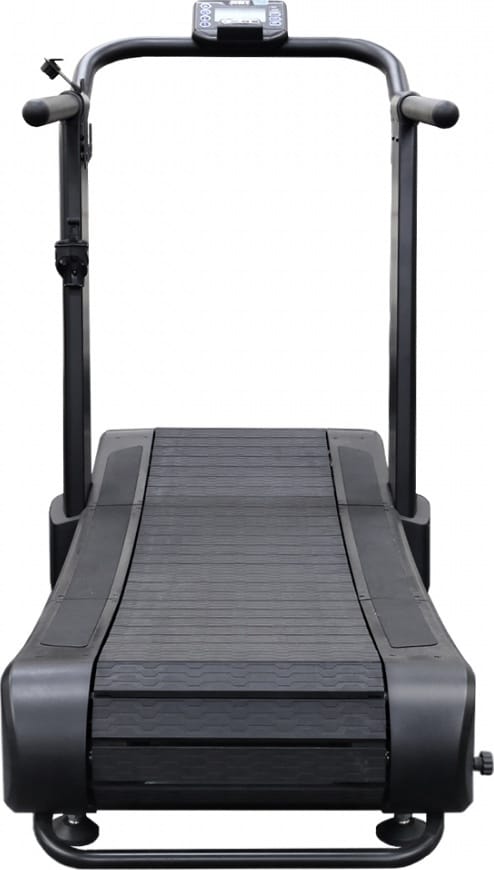 4 Post Builder Power Rack
The 4 Post Builder Power Rack is made of 11-gauge and 7-gauge powder-coated steel with 3″ x 3″ Builder upright tubes. It can be customized with a variety of attachments for various strength and conditioning training purposes. There are 1″ laser-cut holes on all four sides of the uprights for inserting Builder rig attachments in any direction. Compared to standard power racks, it saves space but has more considerable storage potential and accessory adaptability than most half racks and other squat stands.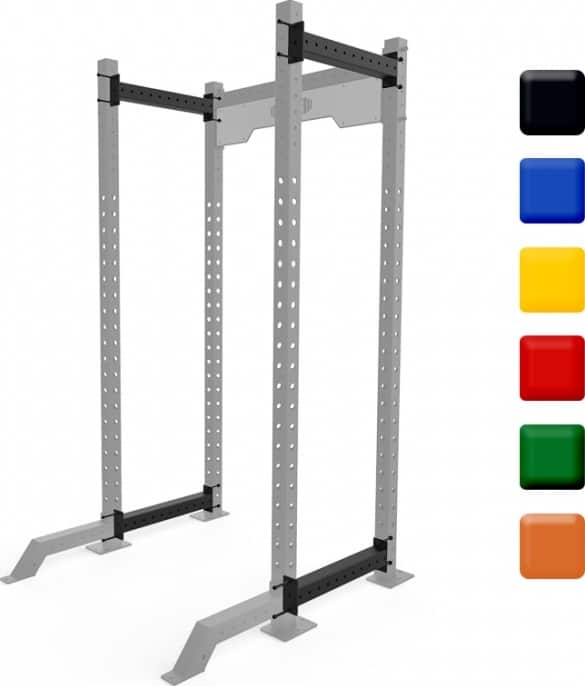 You have unlimited training possibilities with the 4 Post Builder Power Rack because of the variety of compatible accessories that can be fastened to the rack. You can add up to 60+ Power Rack Attachments to your power rack for higher functionality. You can also customize your rack to be an all-in-one solution to your gym without having to reduce valuable space in your garage or facility.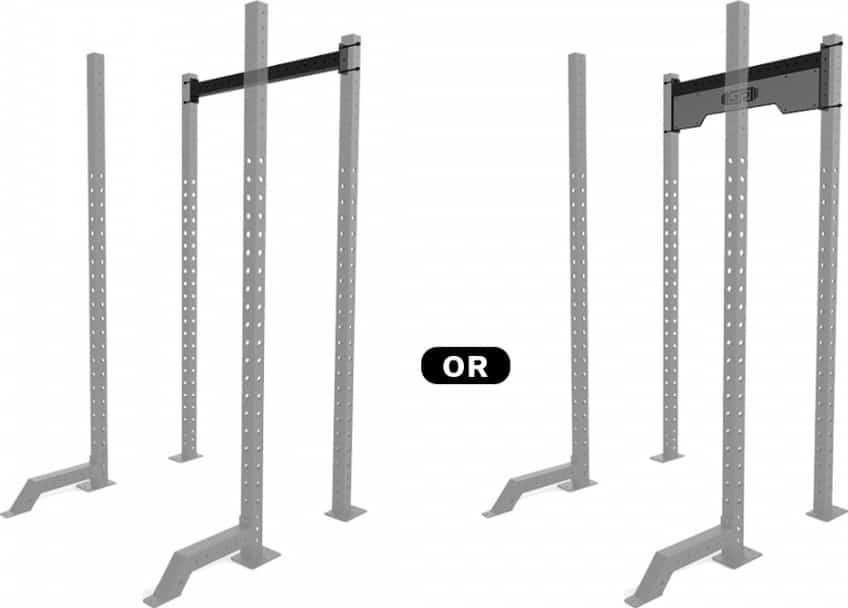 Wall Mount Folding Builder Rack
The Wall Mount Folding Builder Rack is made of 3″ x 3″ 11-Gauge tubing with UMHW plastic on its feet. It highlights a pin/hinge system that enables you to use a pull-up bar and squat/bench rack for your everyday workout and then fold back into the wall when you're done.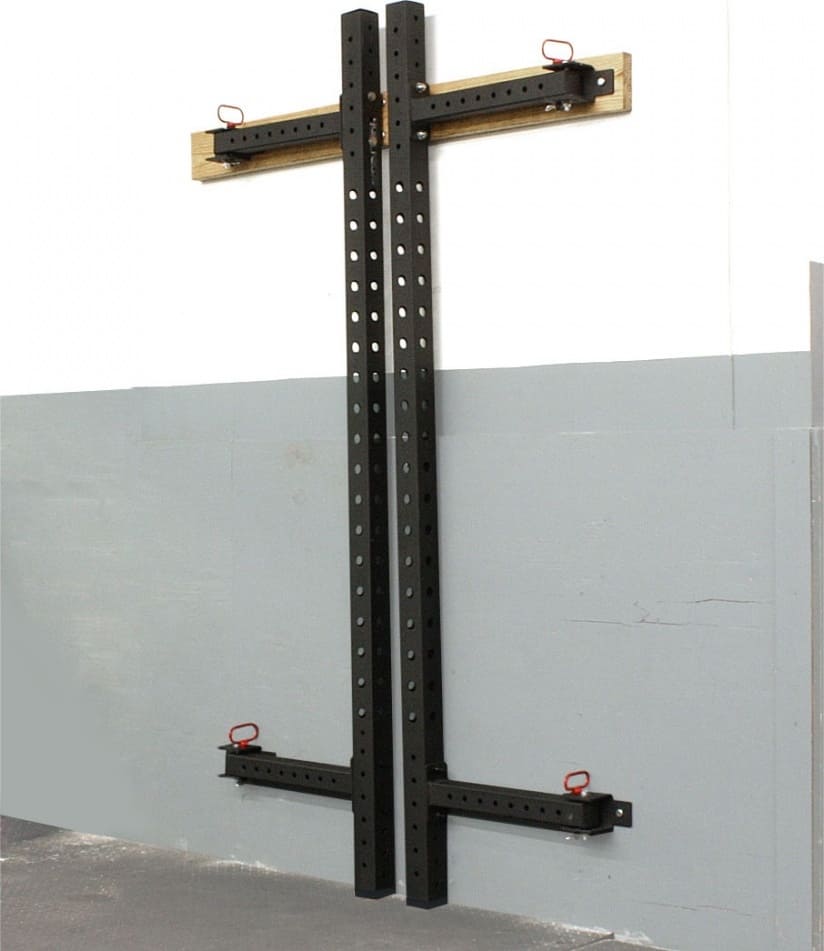 The rack stretches 25″ from the wall and provides sufficient space for strict or kipping movements when extended. This rack is compatible with most Builder Rig accessories, such as the dip horn, plate sleeves, spotter arms, etc. It is fully retractable with holes on all four sides measuring 92″ in height and 25″ in depth.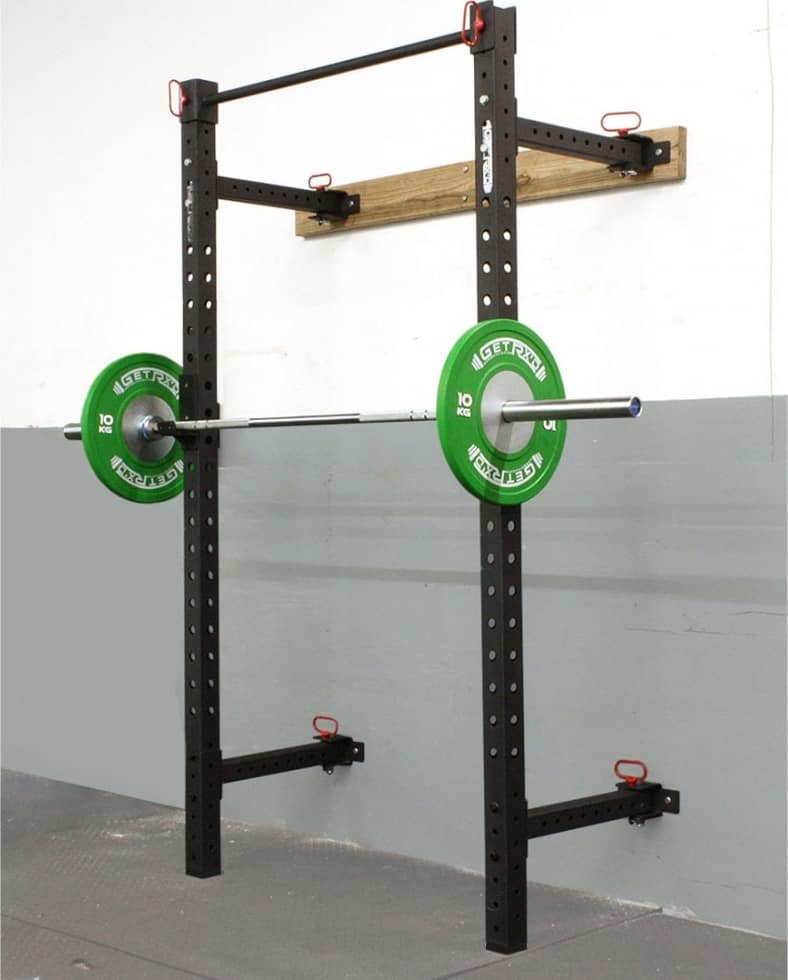 Guillotine Squat Rack and Pull Up Bar Combo
The Guillotine is an all-inclusive squat, bench, dip, and pull-up station made from 2.5″ x 2.5″ 11-Gauge steel. The 4′ x 6′ footprint and 160LB base give the Guillotine excellent stability. The pull-up bar has a durable black powder coat with UHMW J-Cups and spotter's arms to preserve the finish on your bar.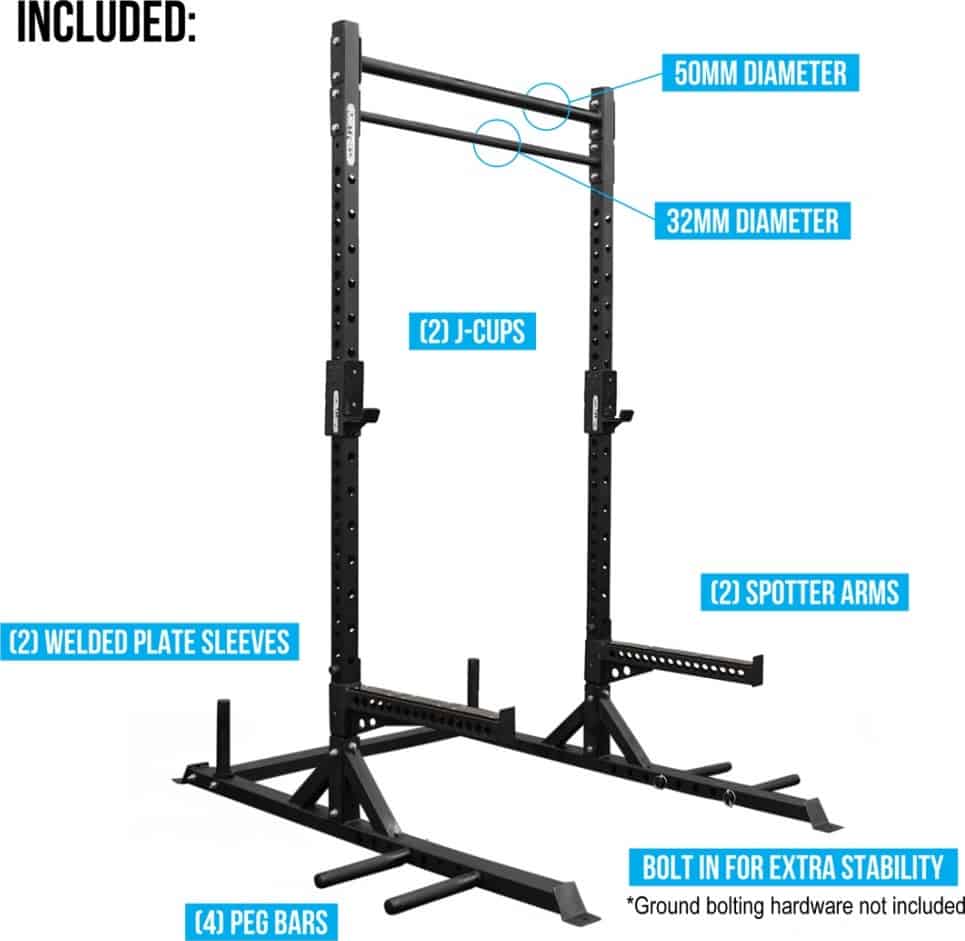 It comes with heavy-duty spotter arms, peg station, dip station, plate storage, fat and standard pull-up bars, and more. To create a dip station or neutral grip pull-up station, utilize the four peg bars and include them in the safety arms. Each pull-up bar can be modified from 6'8″ up to 9'0″ in 2″ increments.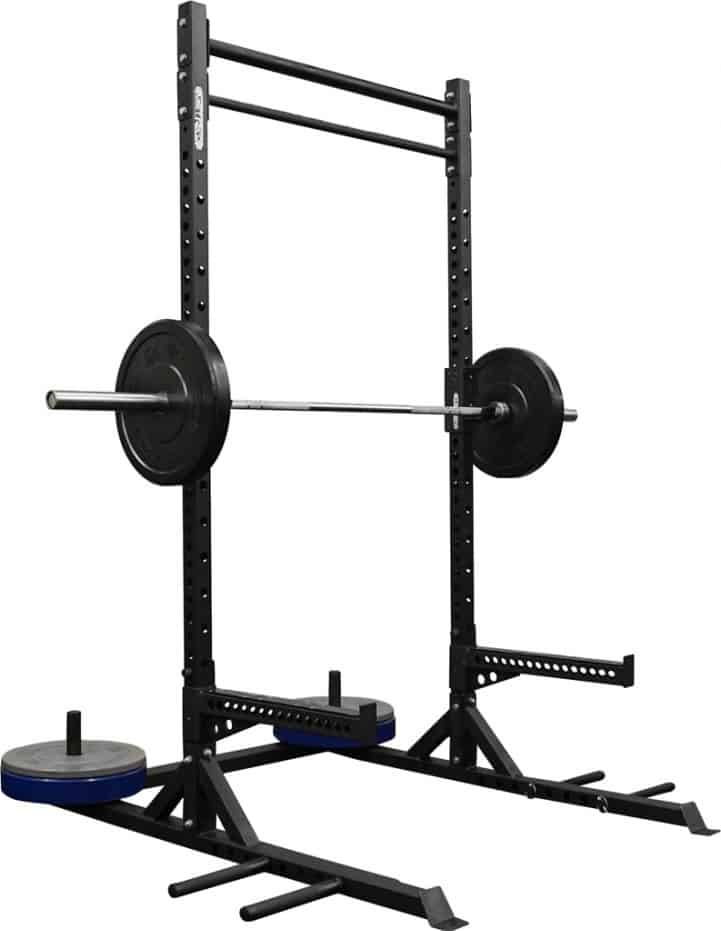 WOD Bars 5.0
With 190,000 PSI Tensile Steel, the WOD Bars 5.0 is an all-purpose barbell and is leading the industry in the best bar for the money. The bar has two oil-impregnated bushings and two oversized-needle bearings that give the WOD one of the most reliable spins in barbell design. This installation is considerably recognized when knocking out thrusters, max rep cleans, and even deadlifts.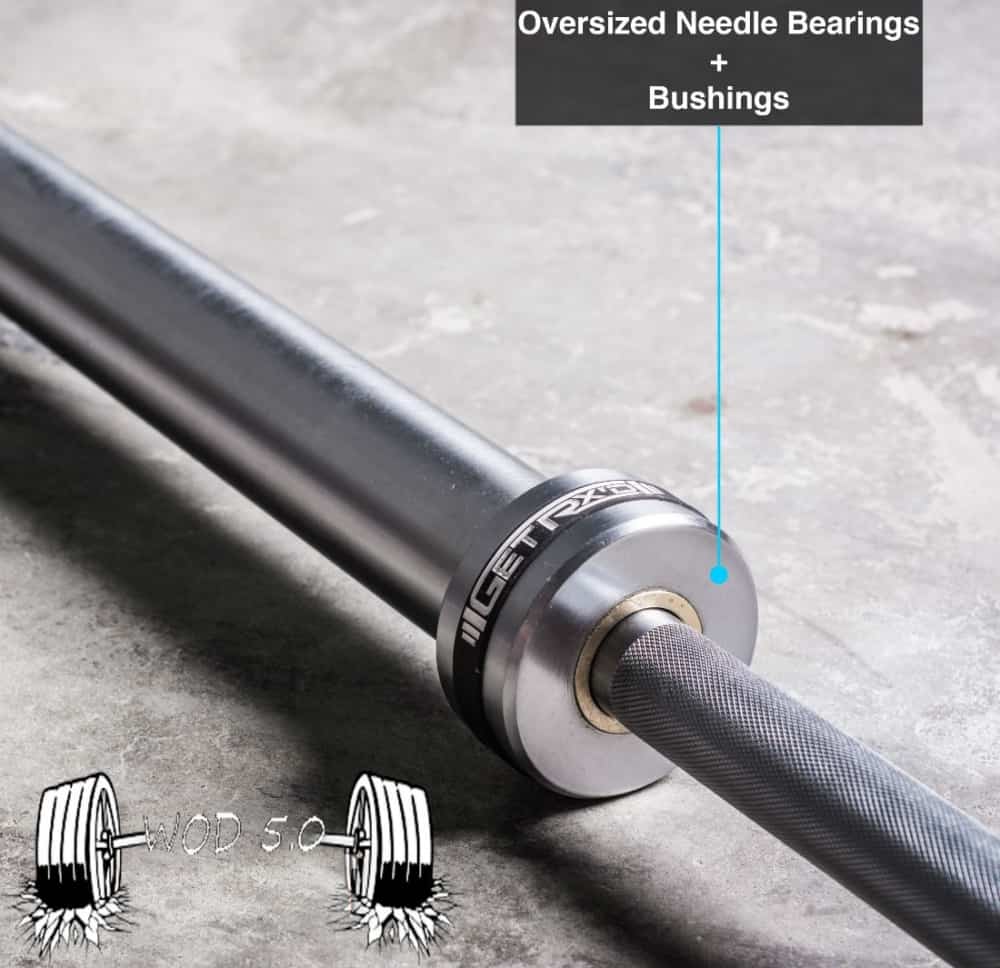 The WOD 5.0 is ideal for everyday athletes who do not want to change bars between lifting sessions or metcons. The bar has a hard chrome coating on the sleeves that provides scratch and rust resistance and a consistent, well-crafted knurl that extends to the collar. The men's Olympic standard's handle measures 28mm while the women's measures 25mm.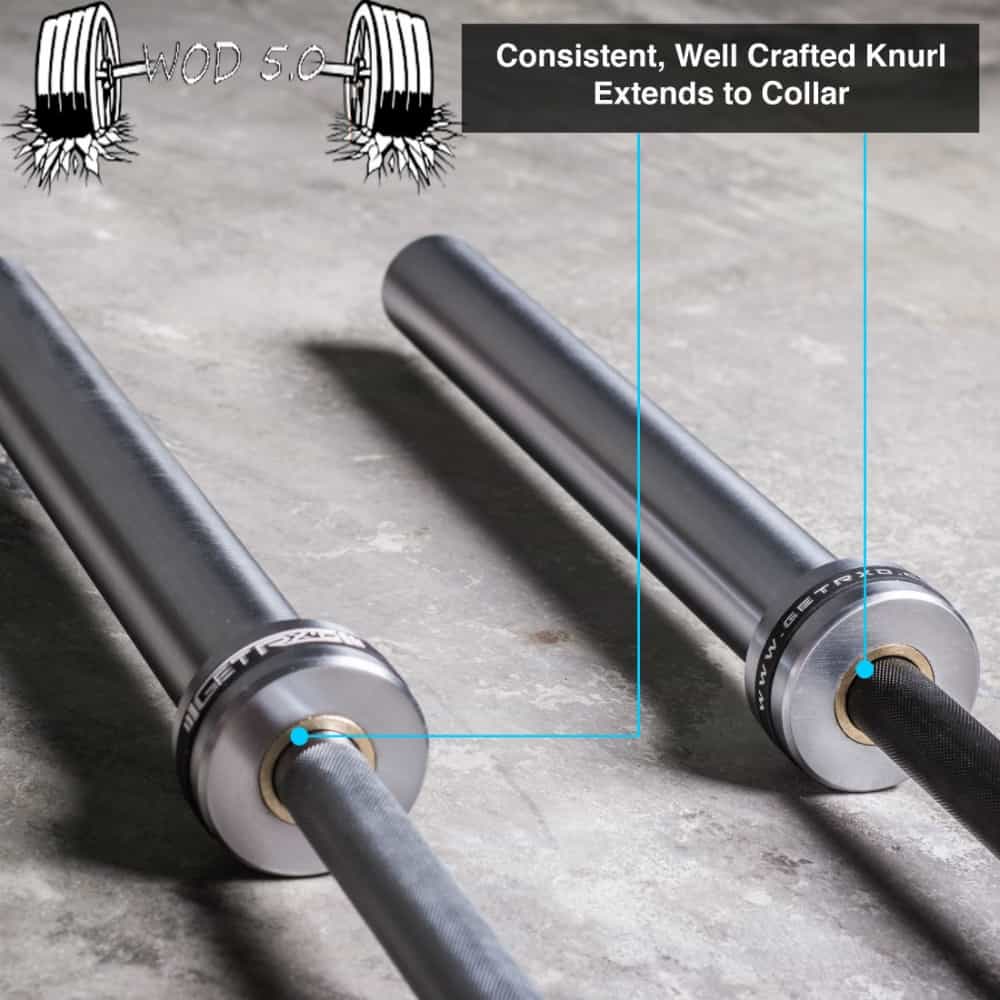 Axle Bar
The Axle Bar weighs 30 LBS and measures 1.9″ in diameter. It comes with two adjustable collars created solely for the Axle Bar. It takes an unimaginable amount of grip power to do fast, explosive movements with an axle, and the earlier you add them to your training, the greater your grip will be.

Watch your grip strength increase by adding axles slowly and regularly into your training. Standard barbell collars may not operate on this specialty bar though, so it is advised to use the provided adjustable collars.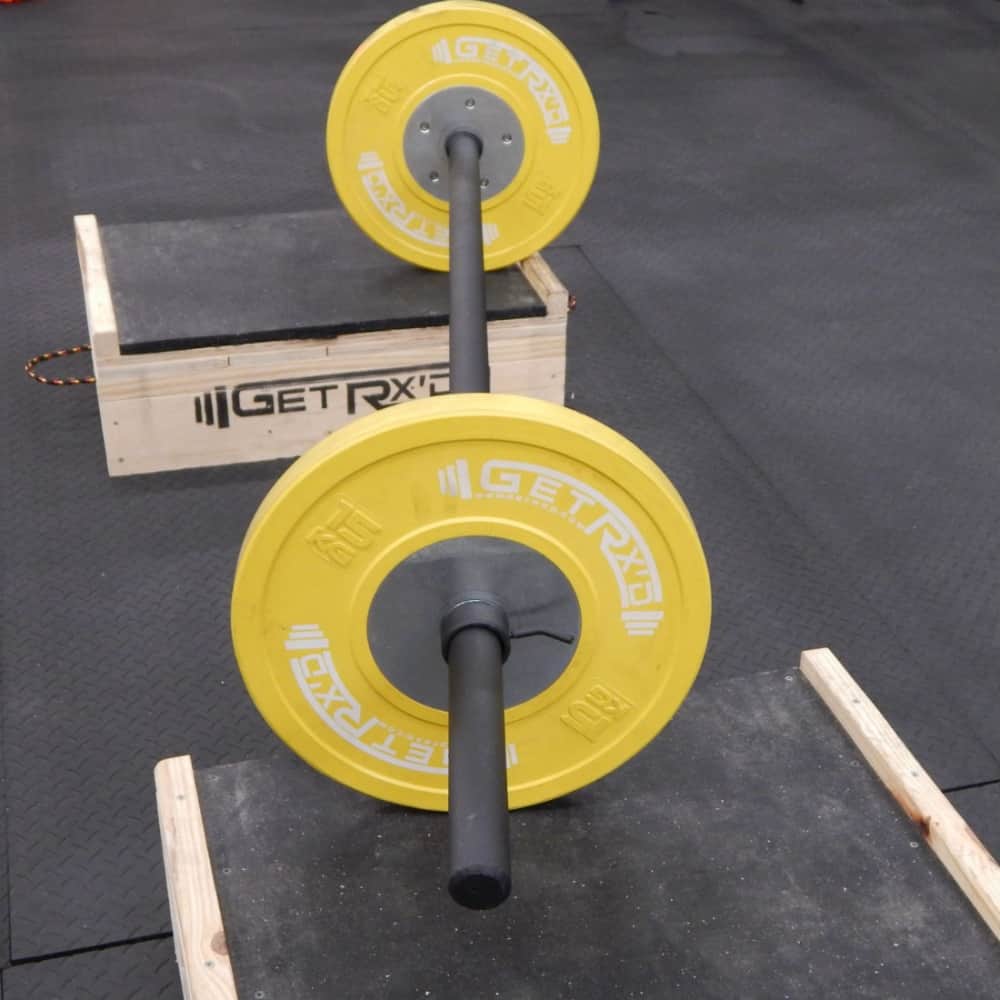 Get RX'd Black November Sale for 2021 – In Summary
That's our close-up look at Get RX'd Black November Sale for 2021.
Want more? Check out :
Get RX'd has an extensive selection of fitness equipment at an affordable price. If you are looking for training equipment for your garage gym and functional training gym, Get RX'd has the equipment you might need, and with the Black Friday sale, you'll get them at an even lower price. Items marked "[Back in Stock 11/16 – 11/23]" are expected to restock between 11/16 – 11/23.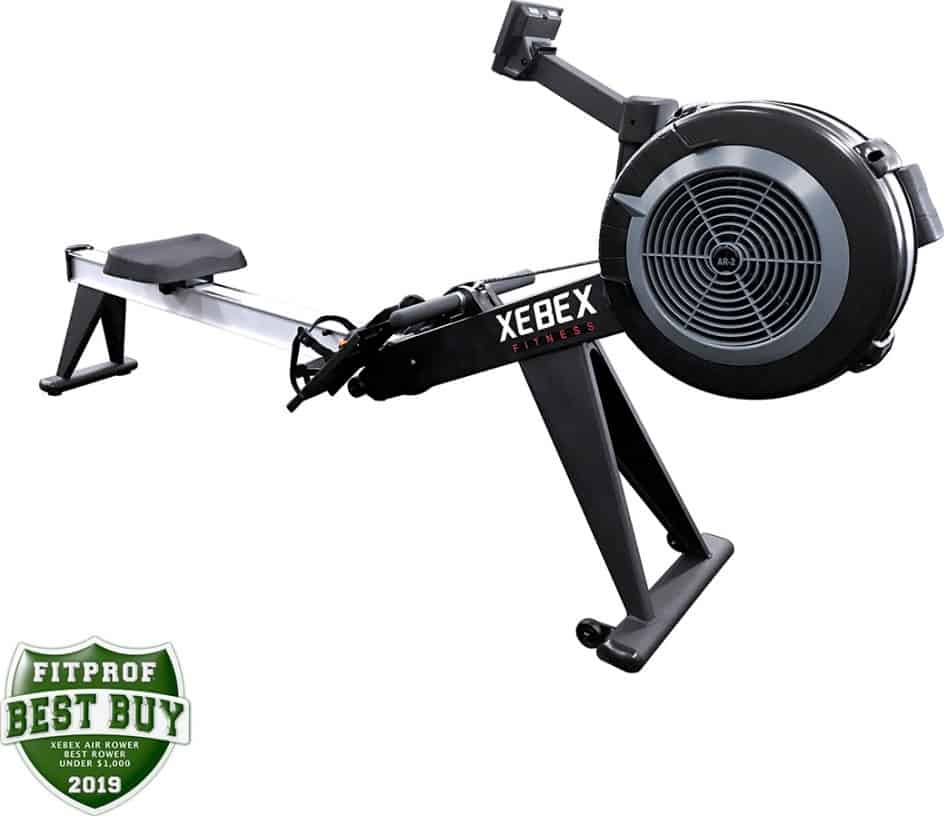 Photo Credits
Product photos on this page are property of Get RX'd.
This website is not affiliated or associated with CrossFit, Inc. CrossFit is a registered trademark of CrossFit, Inc.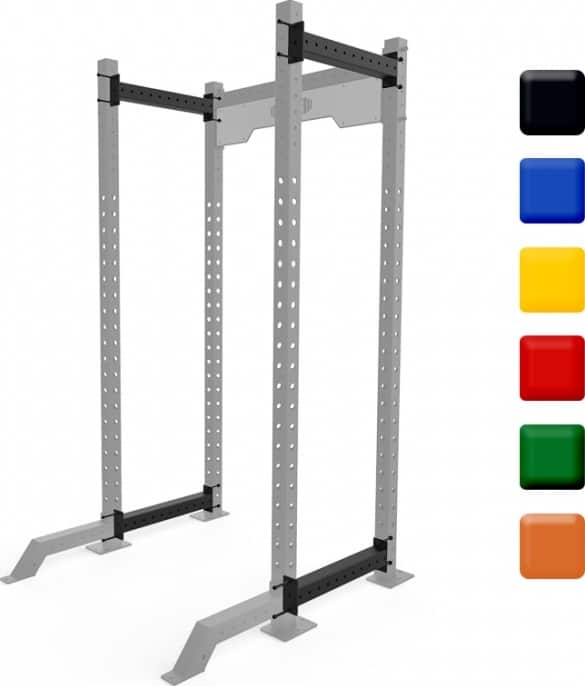 Affiliate Disclaimer
We are an affiliate of Get RX'd and others that sell this training gear. If you buy clothing or other training gear after clicking the links in this article, we receive a small commission at no extra cost to you. This helps us to bring you in-depth information and content on these great training products.
Tim is the founder of FitAtMidlife.com – an avid gym rat for 30+ years, he's a reviewer of many, many shoes – and founder of the Speed Bag Gathering – the world's only gathering of speed bag punching enthusiasts.  See more gym reviews at Tim's YouTube channel.