About the FitAtMidlife Free Workout Timer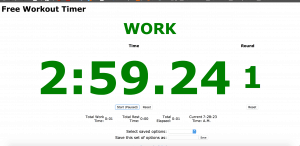 Are you in need of a workout timer or HIIT timer? We've got a great one, for free.
It works with Windows, Mac, iPhone, and Android (and tablets like the iPad too). It's one of the most full featured fitness timers to be found for free, and it's been used by thousands of people world-wide for many years.
To access the free workout timer, simply click here now:
https://fitatmidlife.com/timer
Why use this timer over any of the other of dozens on the Internet? Well it's got sound and it's highly customizable – make the text size bigger and change colors. Don't like the sounds? Change the sounds. It works on ANY size display – from the smallest smartphone, to tablet, to laptop, to big screen HDTV – we've got you covered.
Need help with the timer? Reach out on any of our social media channels, and we'll give you a hand.
What can I use the free workout timer for?
Great question. Honestly you can use it for anything that requires intervals, circuits, or a recurring time period. So it's great for HIIT (High Intensity Interval Training), tabata, martial arts, such as MMA or boxing, CrossFit, and some people even use it for stretching! Outside of fitness, some people use it for various time management and productivity methods such as pomodoro and GTD (Getting Things Done).
Lastly, the fact that it supports very large displays (like a big screen TV or monitor) means it's great for group training scenarios.
It's got a stopwatch mode also.
What makes this free workout timer better than all the others?
It's super-customizable – sounds, count-down time, rest warnings – we've got it all. It's also very easy to resize for display on all types of devices – from the smallest smart phone screen to the largest big screen TV or monitor.
Can I use it on my iPhone or iPad?
Yes, the timer will work in the Safari web browser on both the Apple iPhone and iPad devices. To use it, simply open the URL https://fitatmidlife.com/timer in the web browser.
Do I get this from the App Store?
No, there is nothing to download or install from the App Store. It will work in any device with a web browser.
Why is it free?
It's free because we want to help people. It's something we created for ourselves, but we found immensely useful for all sorts of things!
I don't hear the sounds in Internet Explorer 11 (IE 11) on Windows
To hear the sounds in IE 11, you might have to do the following:
Open Internet Explorer, click the Tools button,
Click Internet Options. Tap or click the Advanced tab
Under Multimedia, select Play sounds in webpage.
Click Apply, OK. Now check if you can play the wav audio files.
We recommend you use Google Chrome or Firefox for best results.
Like the timer and want to thank us? Please share with your friends – or anyone that might find it helpful.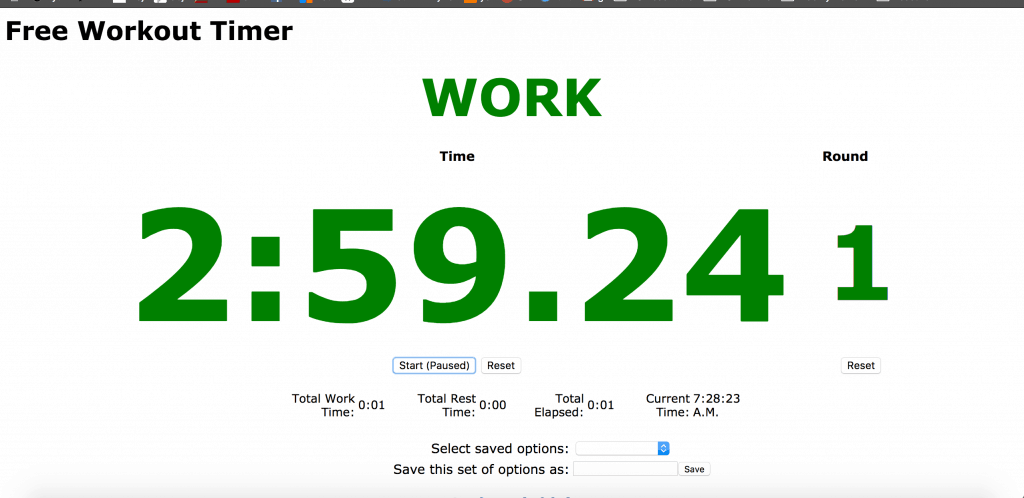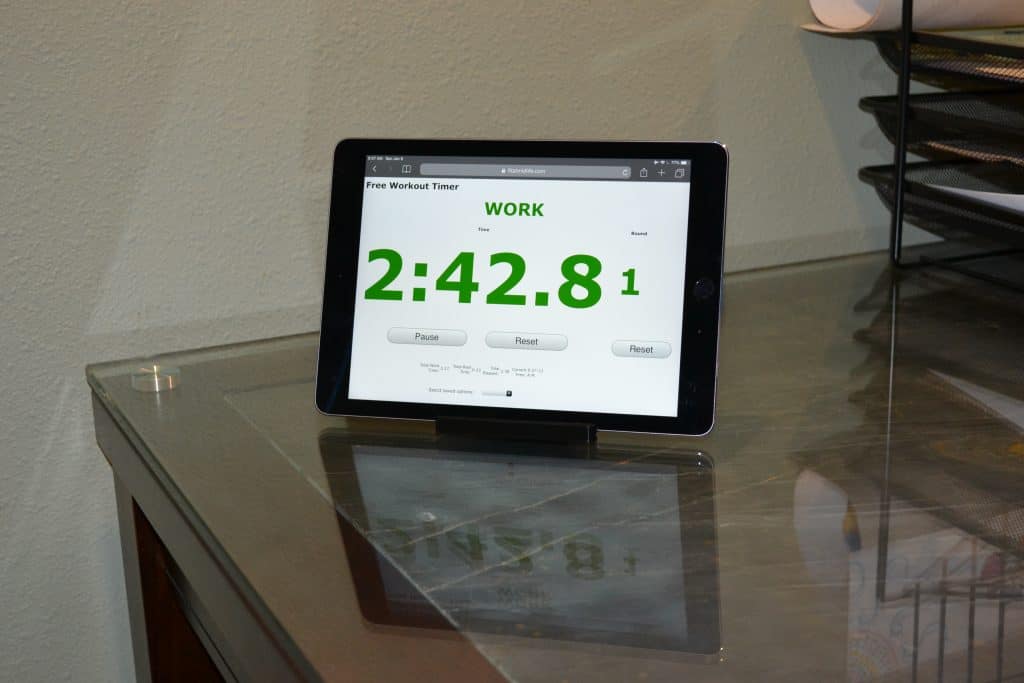 Tim is the founder of FitAtMidlife.com – an avid gym rat for 30+ years, he's a reviewer of many, many shoes – and founder of the Speed Bag Gathering – the world's only gathering of speed bag punching enthusiasts.  See more gym reviews at Tim's YouTube channel.