Gym closed? Have no fear – don't detrain – use our Home and Travel WOD generator.
We've built the FitAtMidlife Home and Travel WOD (Workout Of the Day) Generator to help you improve and maintain your health and fitness. It's totally free, simple to use, and works on iPhone, Android, Windows, and Mac.
What's a WOD? It's the Workout Of the Day. Simply load up the Travel WOD page and you'll see a traveler and home-friendly, randomly chosen fitness routine – complete with a stopwatch style timer. If the exercise choice doesn't work for your situation – simply hit the "Change WOD" button and try another combination.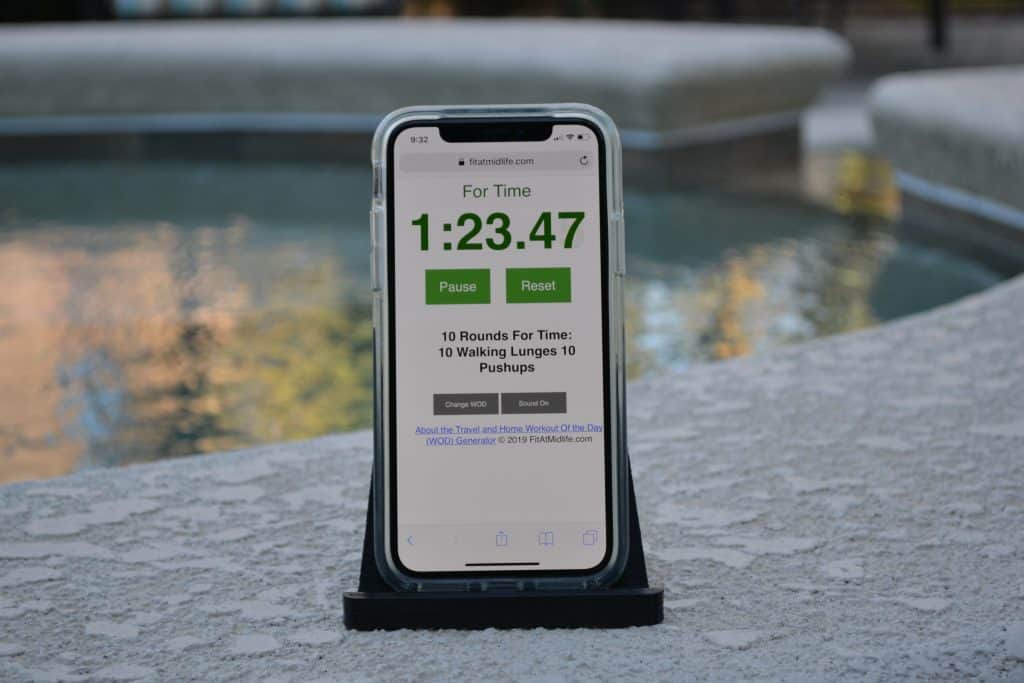 The WODs utilize a lot of time constraint techniques to boost intensity and keep you moving – such as EMOM (Every Minute On the Minute), Tabata intervals, AMRAP, and just plain trying to beat the clock ("For Time").
How to Use the Workout Of the Day Generator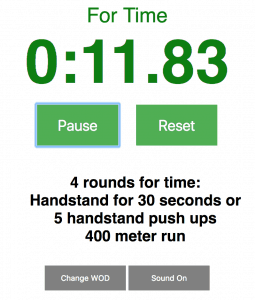 The URL of the page is: https://fitatmidlife.com/travelwod. Feel free to add that direct link as a bookmark or add to your favorites.
It's simple to use. Once you load the page, one of hundreds of travel and home friendly workouts will be shown, along with the appropriate timer settings you need for that workout.
Don't like the option presented? Click the Change WOD button for another randomly chosen workout. Toggle the sounds on and off by clicking the Sound On/Off button.
When you are ready to start, click Start. You'll get a handy 5 second countdown to "Get Ready…" and once that's done, the exercise begins.
Pause if you need to , or restart the timing with Reset, if you are interrupted.
That's it!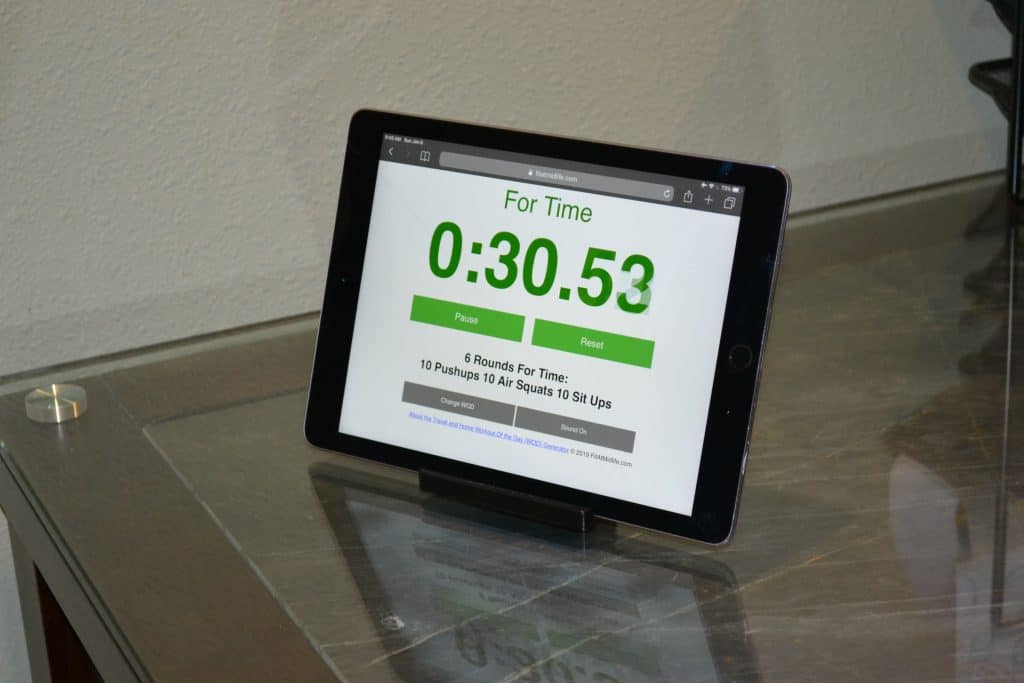 In Summary
We hope you find this tool useful. We built it for ourselves, but we love the thought of sharing this widely and helping people achieve their fitness goals.
You may also like our Free Workout Timer.
How is this different than the WOD generator? It's a general purpose timing device – so it doesn't give you suggested exercises, but you an use it for EMOM, Tabata, AMRAP, Boxing, Martial Arts, Yoga, CrossFit, and anything else that needs intervals, rounds, or timing in general.
And just like this tool, it works on phone, tablet (iPhone or Android), Windows, and Mac. And it's free and there's nothing to install, no apps to download – so check it out.
---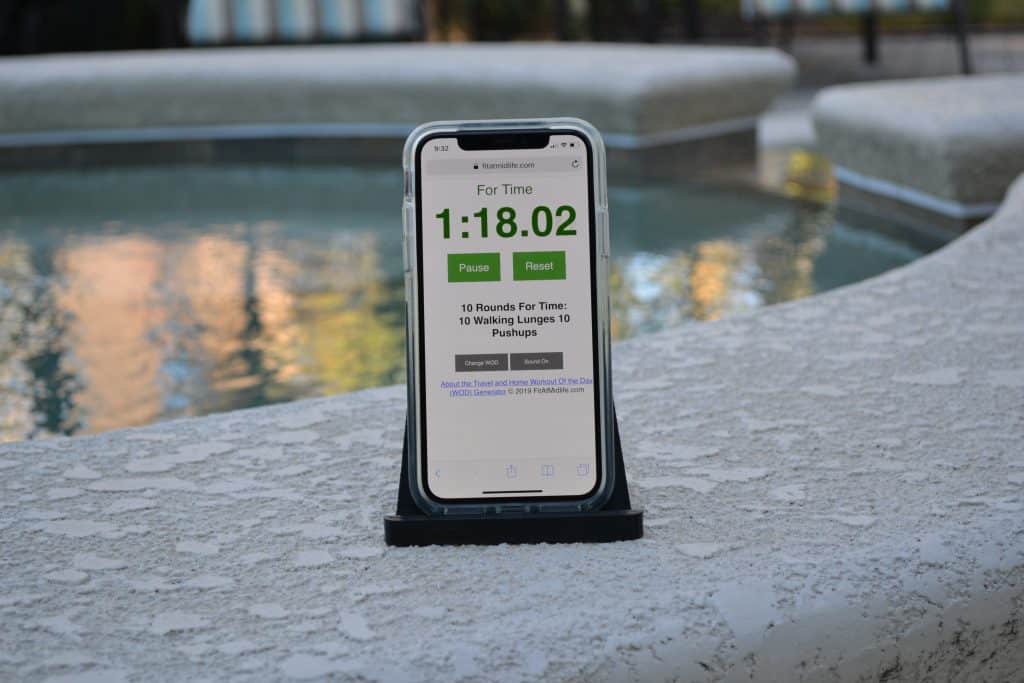 Tim is the founder of FitAtMidlife.com – an avid gym rat for 30+ years, he's a reviewer of many, many shoes – and founder of the Speed Bag Gathering – the world's only gathering of speed bag punching enthusiasts.  See more gym reviews at Tim's YouTube channel.