Rogue's biggest sale of the year is live – all month long – check out the Rogue Black Friday Sale 2022 for great deals on the very BEST gym equipment.
The biggest sale this year has finally come, and Rogue has the greatest deals for athletes and fitness enthusiasts out there. Take advantage of the Hundo Pricing and Hot Deals offering for equipment like bumper plates, air bikes, kettlebells, and more. Get your list and start shopping now because Rogue Black Friday Sale 2022 has already begun!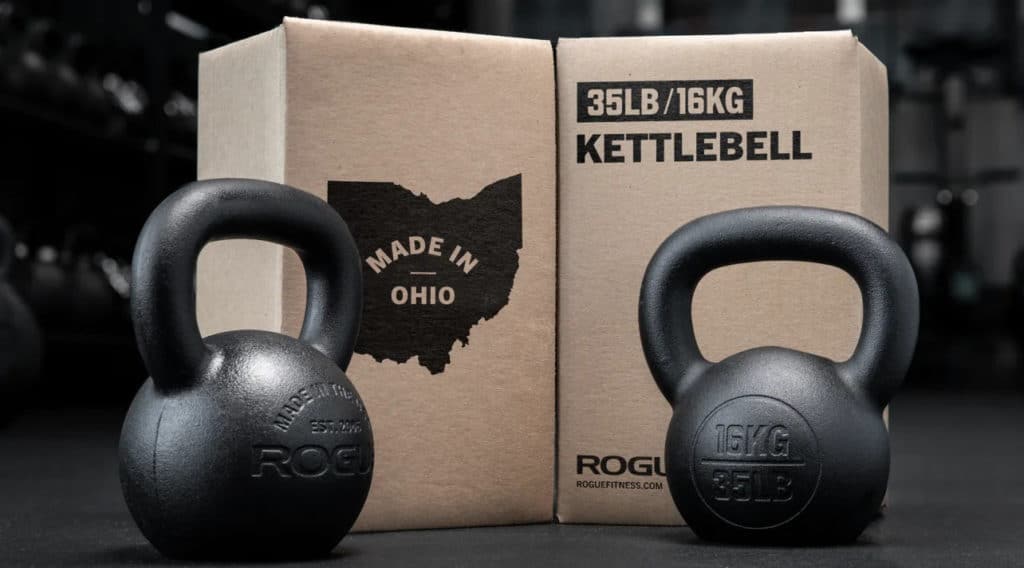 Get these deals while they last, from Rogue's Matte Black November sale:
Rogue Black Friday Sale 2022 – Overview
Rogue Fitness is the leading manufacturer of strength and conditioning equipment, including barbells, power racks, sleds, and accessories. It is the official equipment supplier of the CrossFit Games, USA Weightlifting, the Arnold Strongman Classic, and the World's Strongest Man competition. Rogue product packages (such as the Concept 2 Complete Package) are designed to make the highest quality, American-made equipment available with maximized shipping efficiency and reduced cost to the consumer. Rogue offers different deals, one of which is the "Hot Deals," which start and end without warning.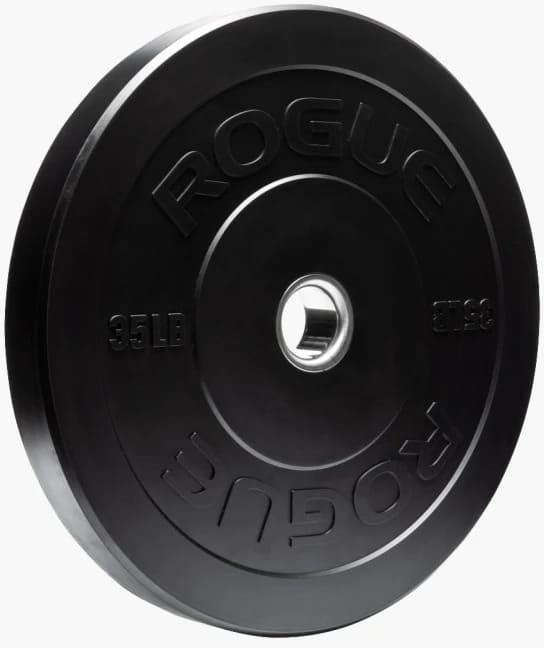 Hot Deals won't last long, so it is better to watch out and get them while you can. Regularly checking the website is the key to the latest sales and all deals are available while supplies last. Hundo Pricing, on the other hand, means bulk discounts—the more weight you purchase, the lower the price per pound becomes. This applies to bumper plates, kettlebells, and dumbbells. But you don't have to worry about being robbed of shipping fees because it is free! If you waited for a long time for Rogue's sale so you could get more weights, Hundo Pricing is perfect.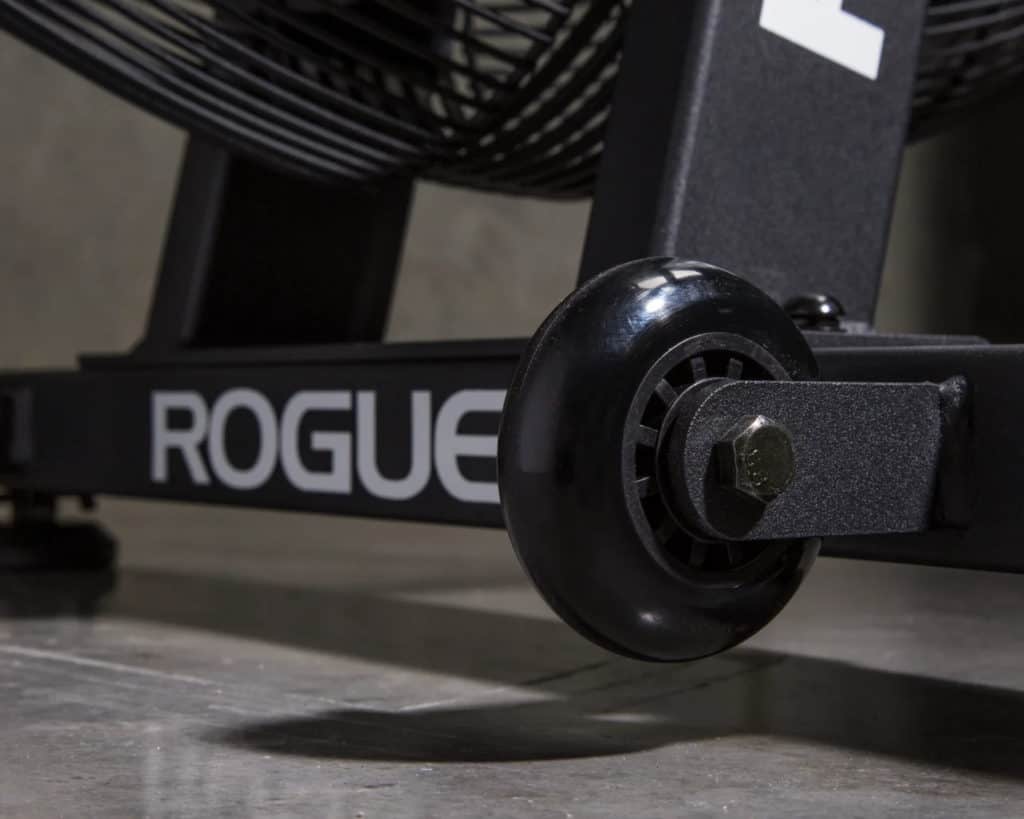 Concept 2 Complete Package (HOT DEAL)
Save up to $80 when you purchase the Concept 2 Complete Package. This package combines all three of Concept 2's primary flywheel resistance training machines—the RowErg Rower, SkiErg, and BikeErg. The RowErg Rower is a versatile machine that provides one of the most comprehensive, full-body workouts. The BikeErg has a design made around precision flywheel air resistance, creating a workout customized to any athlete who uses it, while the Ski-Erg is a precision-engineered Nordic skiing machine that includes key indoor-rower elements.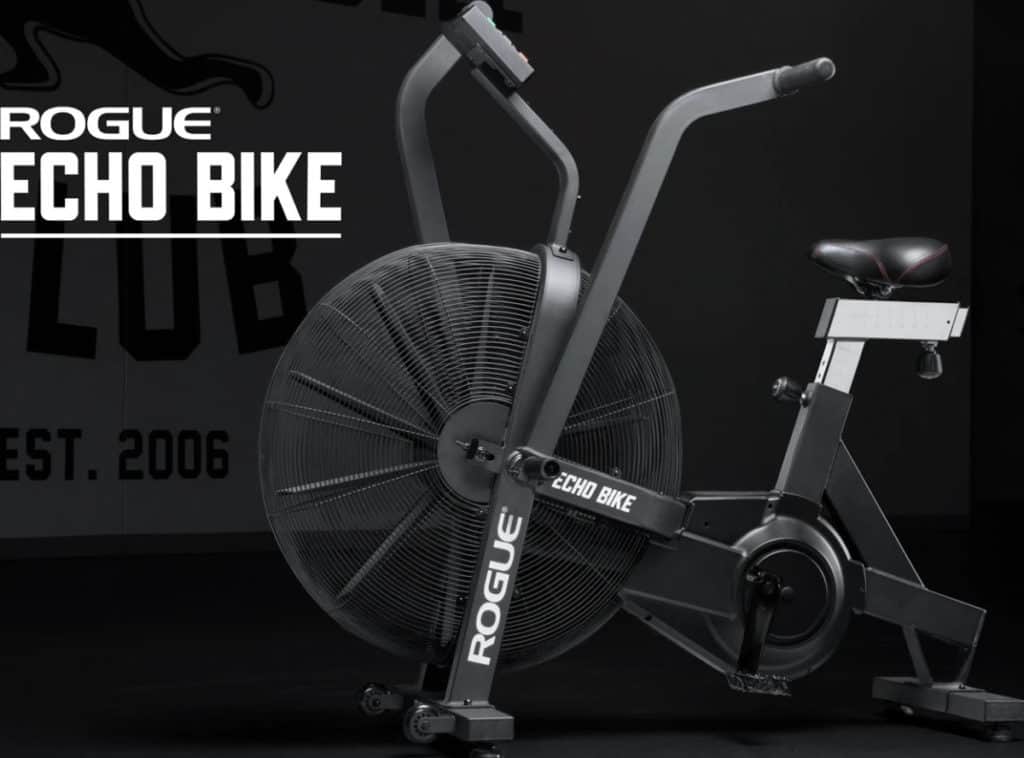 All three machines include a PM5 Monitor, welded aluminum construction, and a flywheel + damper for a truly customized level of air resistance. The RowErg Rower and Ski Erg come standard with a Smartphone Cradle. Ordering the complete Concept 2 line-up has never been easier, whether equipping a large-scale facility or developing a dynamic training space in your home.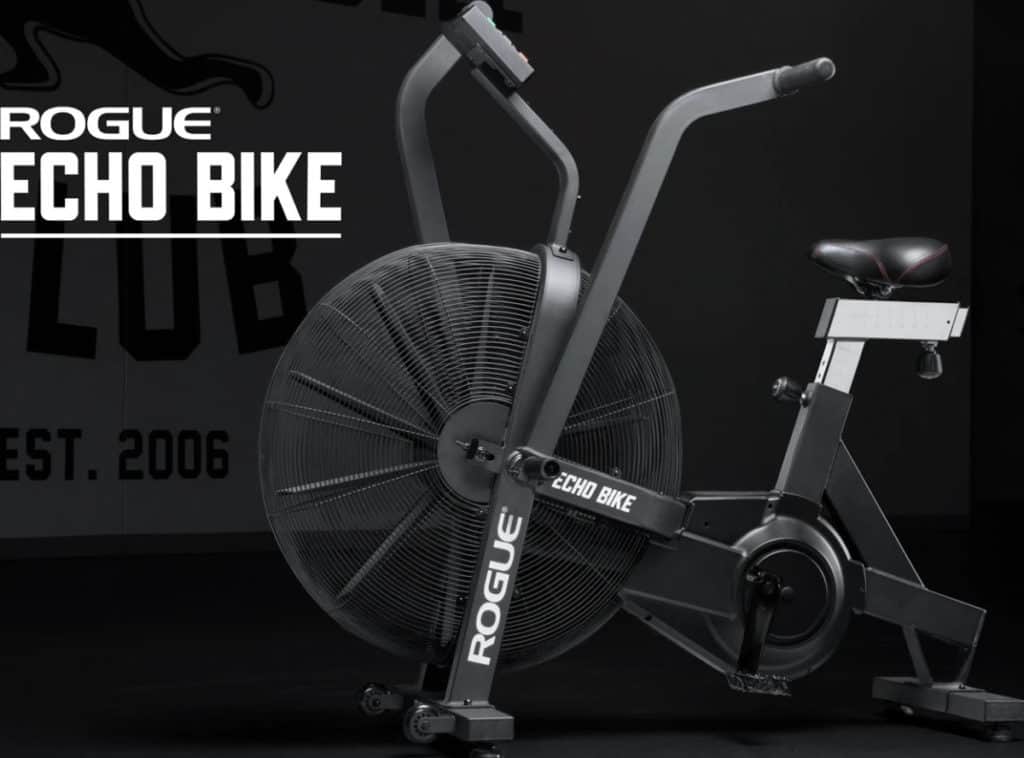 Rogue Color Training 2.0 Zeus Custom Bumpers (HUNDO PRICING)
It is now easy to match a complete set of plates to the branding of your gym, business, school, etc. Just use the ZEUS customization tools in the purchase area and get your own unique logo (or a preset Rogue design), original text, and preferred text color. These custom bumpers are an IWF standard 450MM in diameter, with a narrow width that allows more weight to be loaded on the bar.
REPLACE_LARGE_IMAGE
All plate sizes 25LB and up are color-coded (Red = 55LB, Blue = 45LB, Yellow = 35LB, and Green = 25LB) with a quality gloss-matte-gloss finish. All ZEUS LB Training Bumpers are guaranteed to have +/- 15 grams of their claimed weight. If a plate does not conform, it does not ship.
REPLACE_LARGE_IMAGE
Rogue Echo Bike (HOT DEAL)
The Rogue Echo Bike has a reinforced steel construction that gives it the rigidity and balance to help stop sways and bumps during even max output bursts. With the rubber leveling feet under each base tube, the Echo Bike is even more stable as these feet adjust to your flooring and deliver added grip to level the bike, even if it's not on a level surface. It weighs 127 lbs and has a steady response that offers a consistent, smooth riding experience.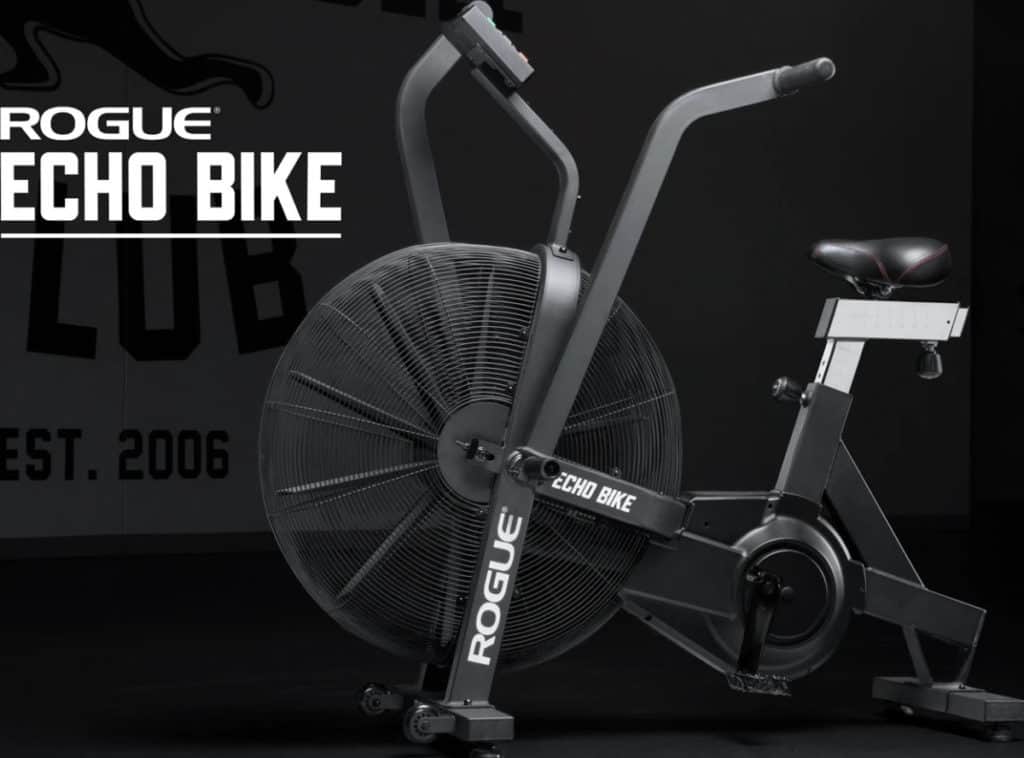 The Echo Bike is created with a range of durable steel tubing (2″ x 3″, 1.25″ x 3″, and 1.625″ x 3.125″) finished in a texture black powder coat. A steel step plate is provided along with knurled 4.5" long rotating foot pegs and metal pedals. The fan itself is a belt-driven, precision steel blade.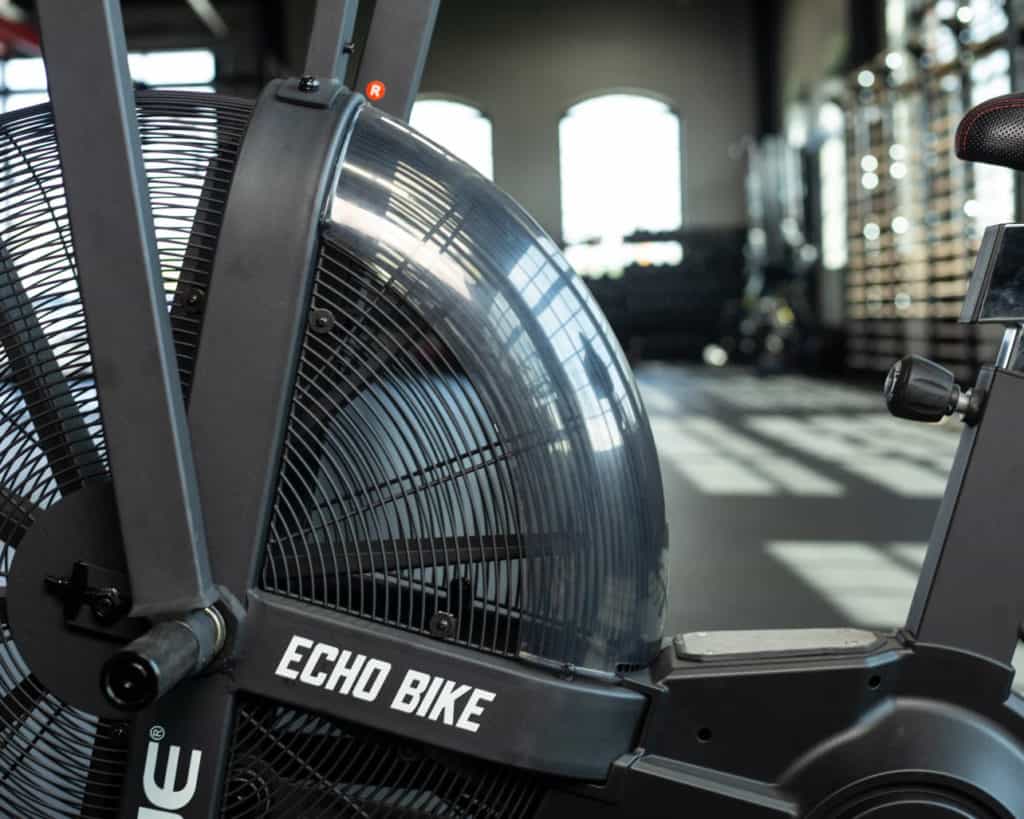 The Ohio Bar – Stainless Steel/Black (HOT DEAL)
The Ohio Bar is a high-tensile strength steel made in the USA and has proven to be one of the finest steel variants for a multi-purpose barbell. The barbell shaft is machined in Columbus, Ohio, and ground and polished before machining for a very smooth finish.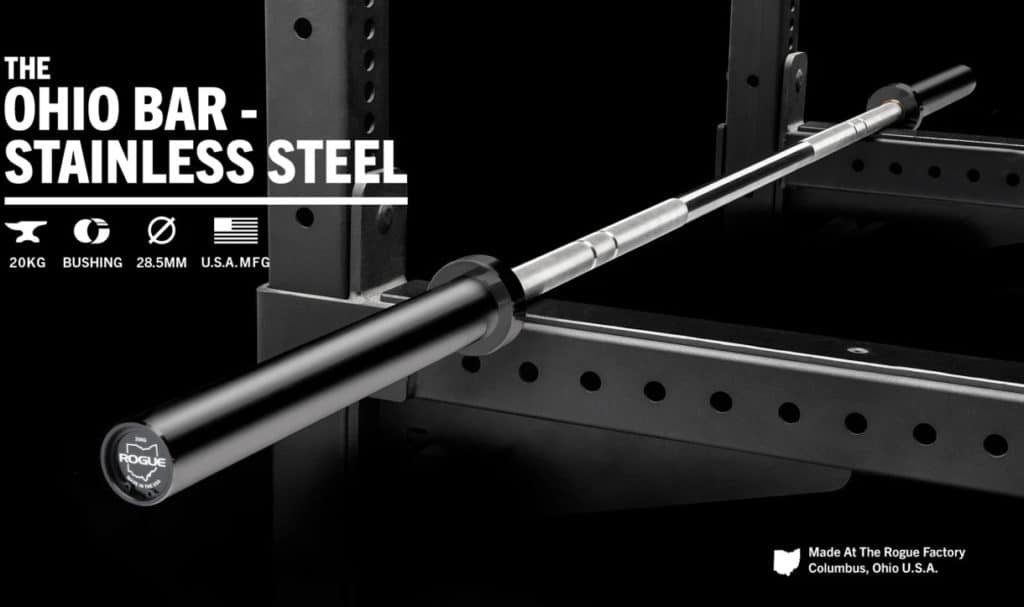 The Stainless Steel Ohio Bar is left exactly how it is machined, providing a great feel that cannot be attained with other finishes. The Ohio Bar is completed with bronze bushings, which serve as bearing surfaces between the bar sleeve and bar shaft.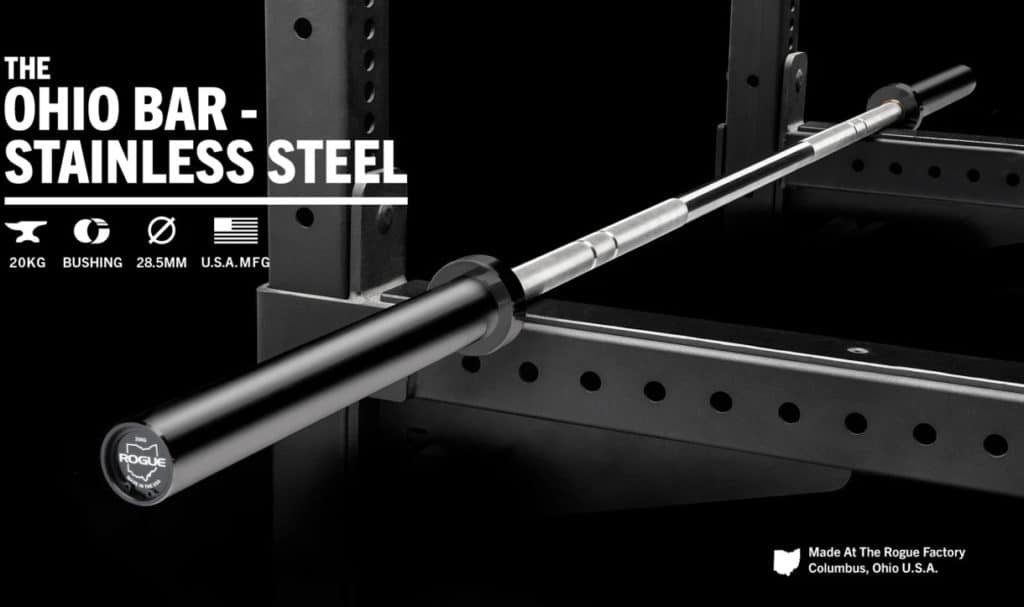 Rogue MIL Spec Echo Bumper (HUNDO PRICING)
The MIL-Spec Echo Bumpers have stainless steel inserts wrapped by quality rubber, with a tested shore A durometer of 90 (for the 10LB and 15LB plates) and 88. They are designed with durability and a dead bounce and have been officially approved for use with the United States Army's Combat Fitness Test (ACFT). The brutal new ACFT is unbiased across all genders and age groups and includes a strength deadlift, hand-release push-ups, standing power throw, leg tuck, sprint/drag/carry, and a two-mile run.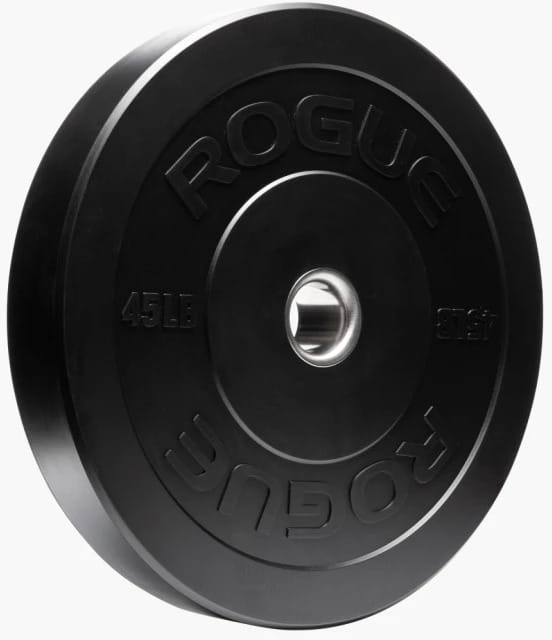 Echo Bumpers can serve an athlete faithfully in a garage gym or help a gym owner save money furnishing a school weight room or large-scale training facility. All plate sizes measure an IWF-standard 450mm in diameter and have a +/- tolerance of 1% of the claimed weight. The five weight increments all measure the IWF-standard 450mm in overall diameter and feature a matte black finish and raised black lettering for the Rogue logo and LB weight indications.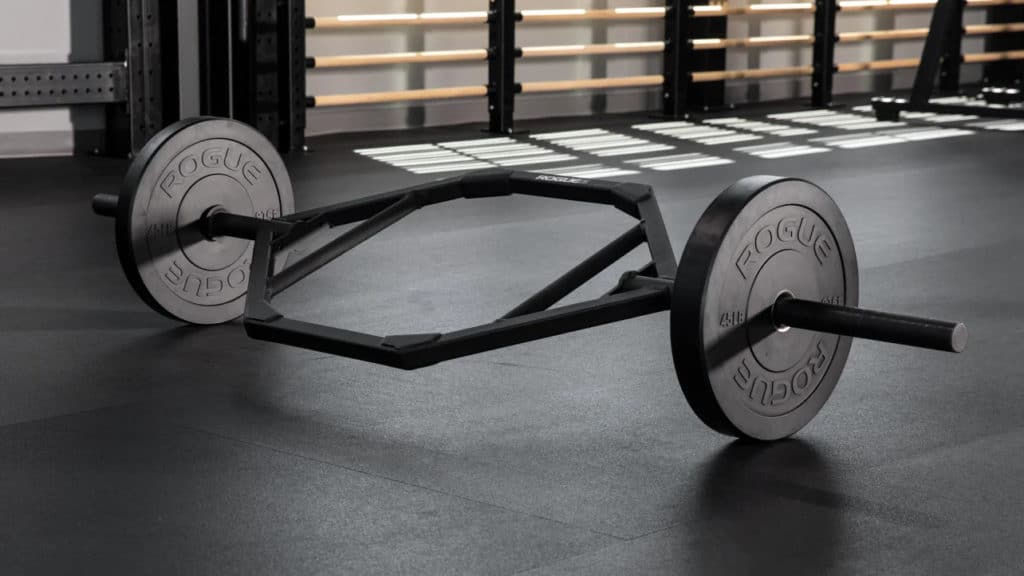 Rogue 45LB Ohio Power Bar – Stainless / Black (HOT DEAL)
The Rogue 45LB Ohio Power Bar features a stainless shaft and the option for stainless sleeves. This is a barbell equipped for high-intensity, everyday use. The Stainless Ohio Power Bar's 29MM diameter steel shaft has a tensile strength of 200,000 PSI, providing excellent rigidity and zero whip/flex. It offers better oxidation resistance, is low maintenance, and stops chipping or wearing down the finish on the bar's sleeves.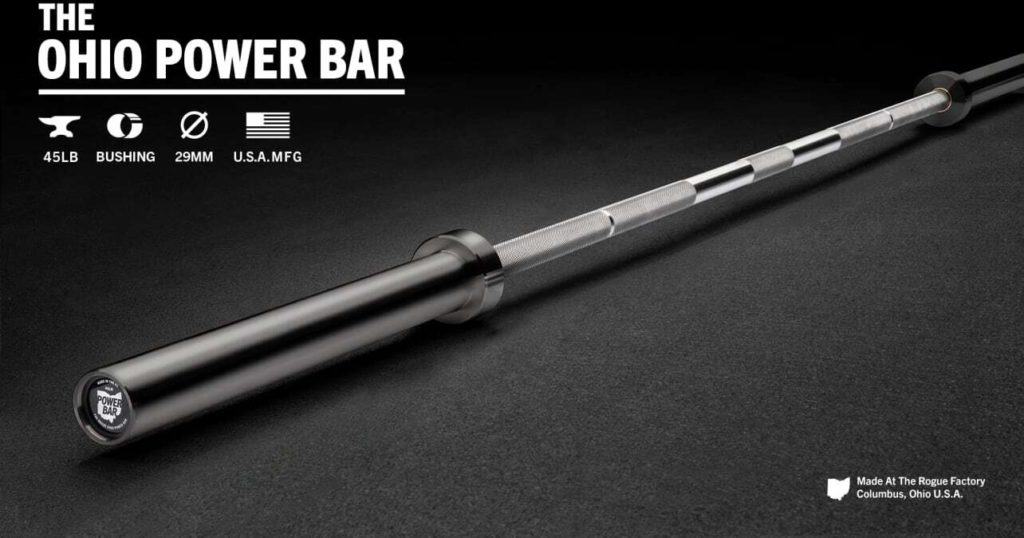 It is machined and assembled in Columbus, Ohio, and features a snap-ring design and quality bronze bushings for a smooth, consistent feel. The quality construction of the Stainless Ohio Power Bar is backed by Rogue's Lifetime Warranty against bending. The bar includes single powerlifting marks and a center knurl, with a deep, rough pattern that produces a reliable grip without being harsh or abrasive.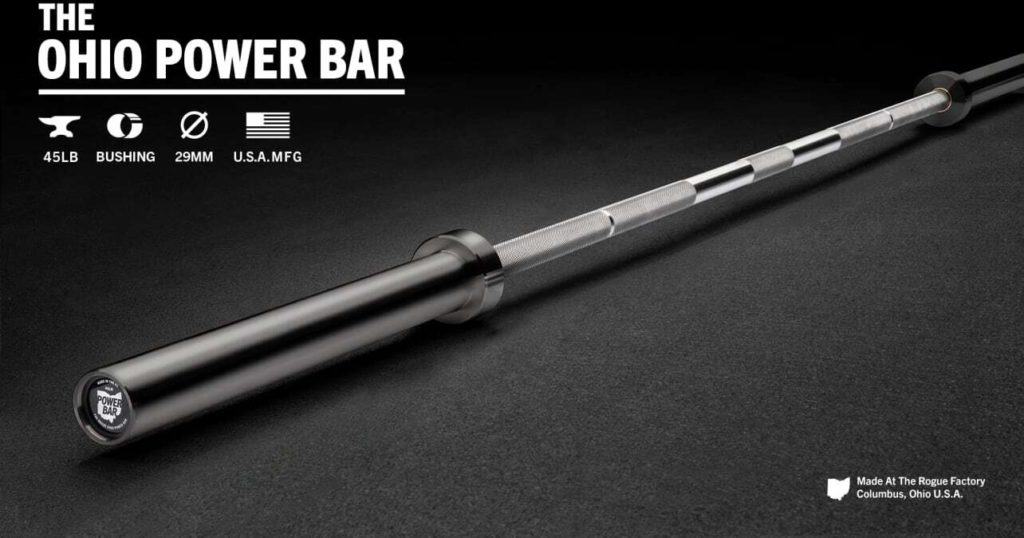 Rogue Kettlebell – Powder Coat (HUNDO PRICING)
This kettlebell line is the product of a joint effort between Rogue and a group of skillful independent businesses, including two of the leading metal casting foundries in the Midwest: OSCO Industries (Portsmouth, Ohio) and Cadillac Casting, Inc. (Cadillac, Michigan). OSCO Industries has operated foundries in South-Central Ohio for nearly 150 years, serving a wide variety of industrial markets, while Cadillac Casting has been designing and producing a wide variety of complex and safety-critical elements for the automotive industry and other industrial clients since the 1920s.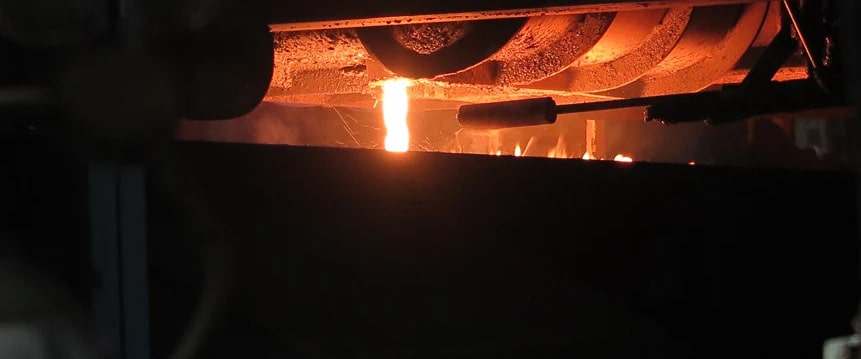 These kettlebells are CNC-machined to precisely cut and smooth over the flat bottom and ensure a weight tolerance of +3% / -0% after casting. The kettlebells are then sent for powder coating, with the work handled by two more Midwest leaders: Greenfield Products (Greenfield, Ohio) and CRM, Inc. The Rogue Powder Coat Kettlebells are available in a wide range of weight increments to conform to most goals—from lightweight novice bells (starting at 6KG) up to 24 KG.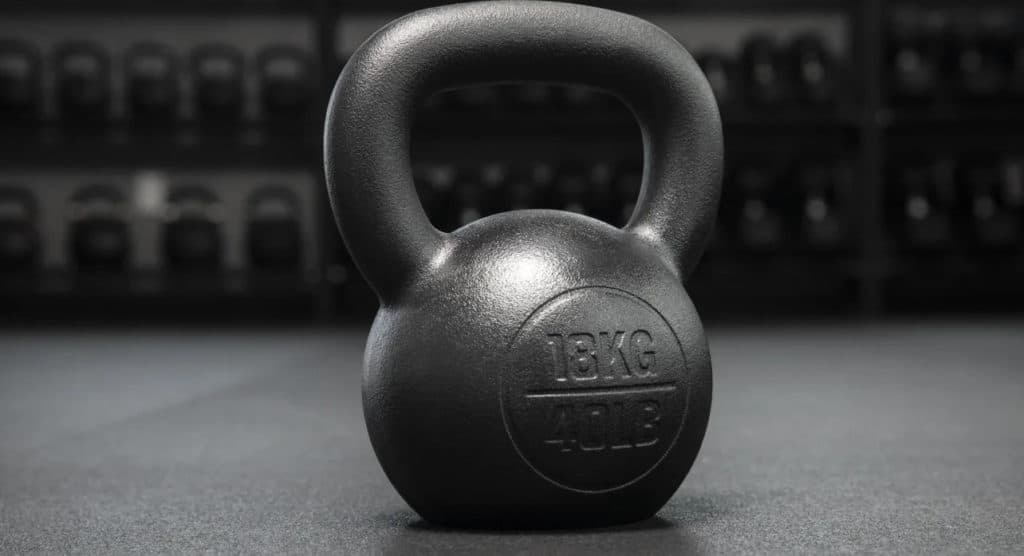 Rogue Black Friday Sale 2022 – In Summary
That's our close-up look at the Rogue Black Friday Sale 2022.
Rogue's Black Friday Sale is the most awaited sale of the year, with great deals for equipment such as barbells, kettlebells, air bikes, and more. Get more weights and save more with the Hundo Pricing or really great deals with Hot Deals while they are still available.
Looking for more options? Check out these other great products:
Take an up-close look at some of Rogue's finest gear – like the Rogue RML-590C Power Rack or the Zeus Custom Bumper Plates from Rogue.
More Black Friday Gym Equipment Sales.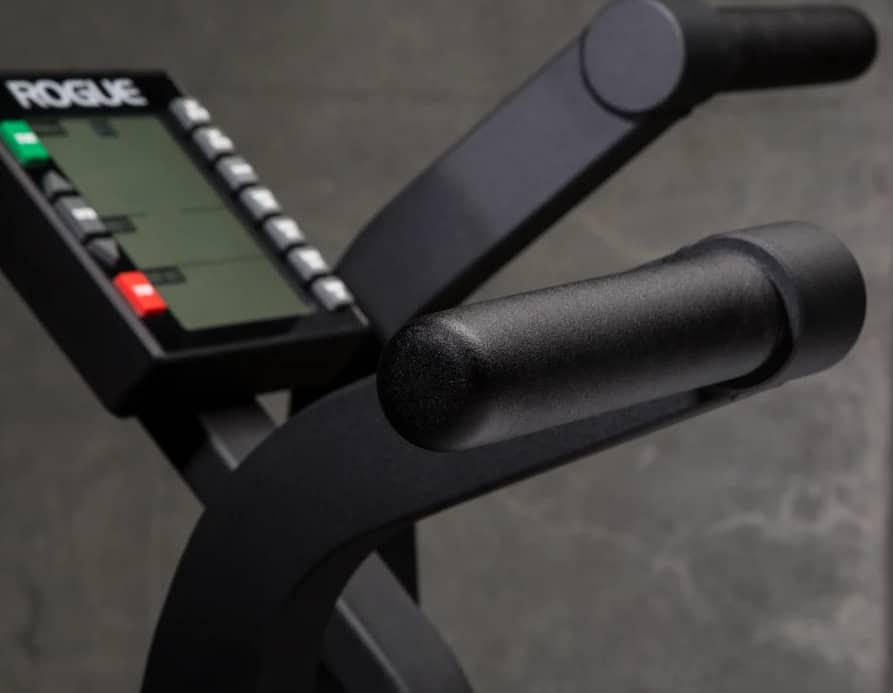 Photo Credits
Product photos on this page are property of Rogue Fitness.
This website is not affiliated or associated with CrossFit, Inc. CrossFit is a registered trademark of CrossFit, Inc.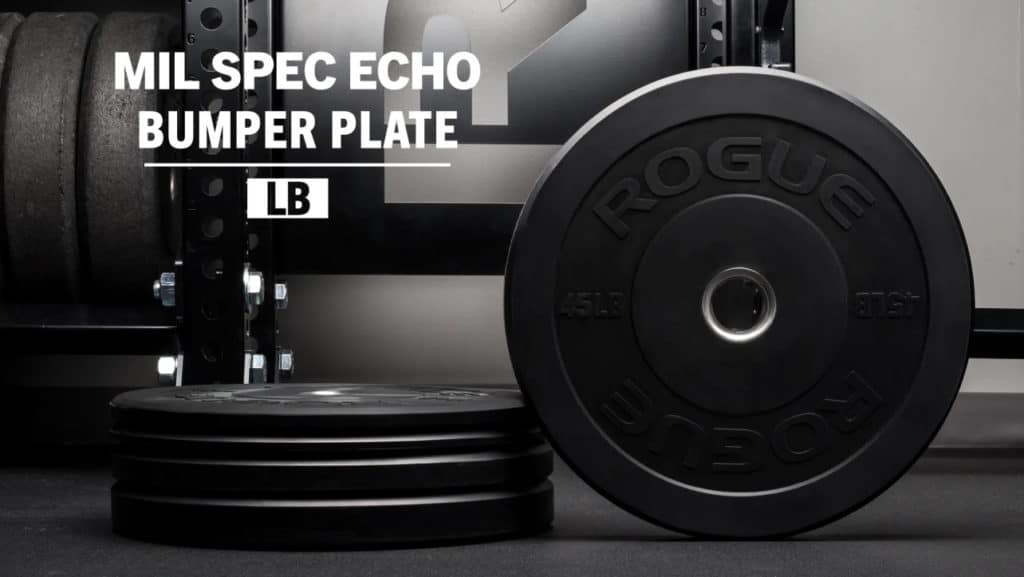 Affiliate Disclaimer
We are an affiliate of Rogue Fitness and others that sell this training gear. If you buy clothing or other training gear after clicking the links in this article, we receive a small commission at no extra cost to you. This helps us to bring you in-depth information and content on these great training products.
Tim is the founder of FitAtMidlife.com – an avid gym rat for 30+ years, he's a reviewer of many, many shoes – and founder of the Speed Bag Gathering – the world's only gathering of speed bag punching enthusiasts.  See more gym reviews at Tim's YouTube channel.