Here's the latest New Shoes for CrossFit from Rogue. Rogue has all the latest styles – the Nike Metcon 8, the Reebok Nano X2, the NOBULL Trainer+ – and more!
If you think wearing proper shoes for training is not essential, think again. Some injuries and inefficiency in training result from wearing the wrong shoes. But if you want the maximum intensity and optimum result without getting injured, wearing proper shoes is a must.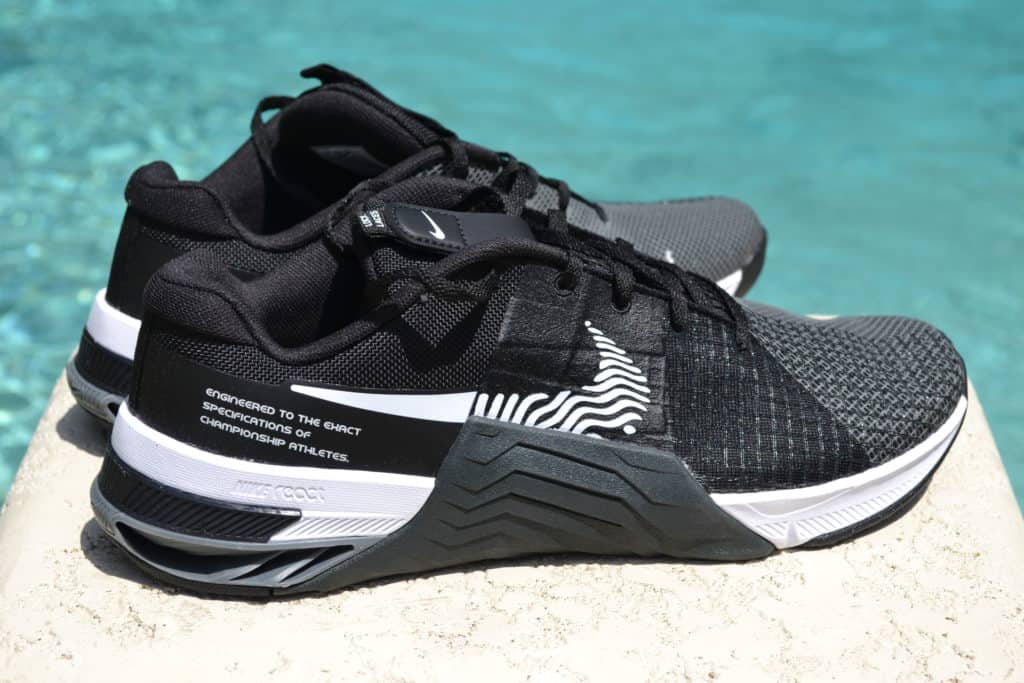 Check out the selection of shoes for CrossFit from Rogue:
New Shoes for CrossFit from Rogue – Overview
Shoes truly matter to help you perform your best, especially in rigorous and demanding workouts like CrossFit. Some typical CrossFit movements include squats, box jumps, sprints, lifting, deadlines, Tabata, and climbing a long rope. These are exercises that can help you be your fittest. Crossfit shoes will support you during these movements, especially when you lift and jump.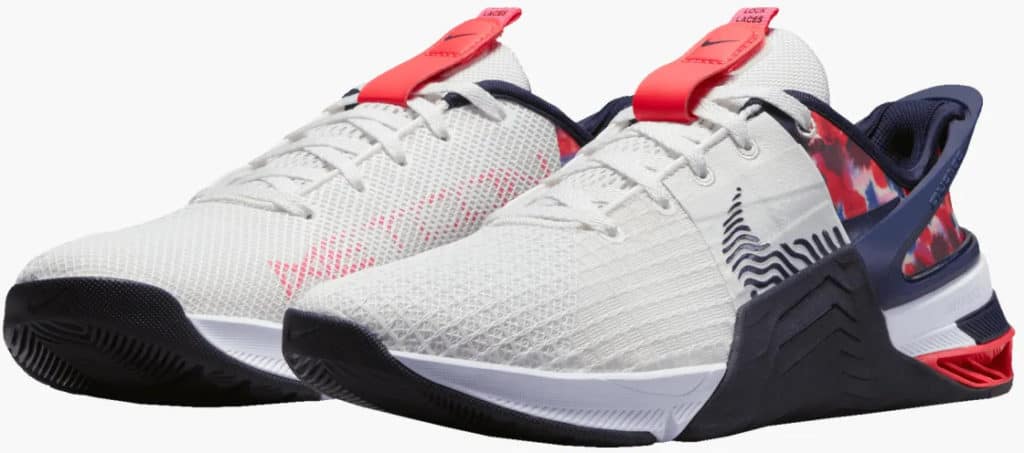 These CrossFit shoes from Rogue can help boost and withstand your workout. They have increased stability and better upper construction durability, as some exercises can be really tough on your shoes. They are also versatile, so they can be used when your training requires you to go to the road.
Reebok Nano X2 – Golden Hour – Men's
The Reebok Nano X2 – Golden Hour is an all-purpose cross-training shoe made for everything from squats to box jumps and burpees to wind sprints. Reebok's ROPEPRO feature in the outsole-midfoot adds additional bite for rope climbs.

The new features and colorways of the X2 edition are blended with classic Nano performance and style. It has a comfortable collar for an all-day locked-in feel and a strong foundation with a broad, anatomical toe box.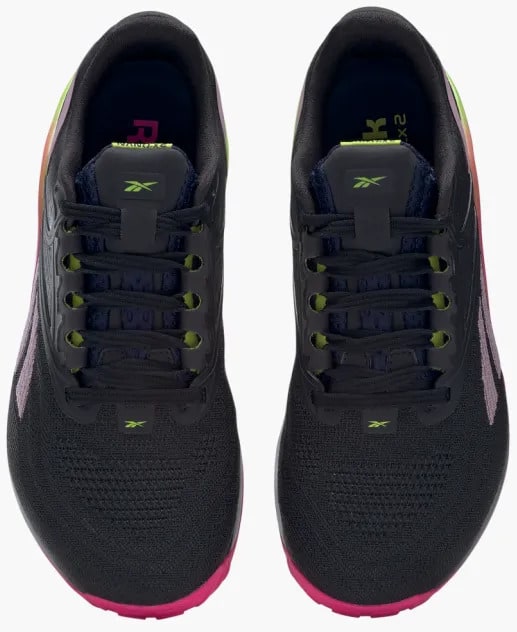 Reebok Nano X2 – Open 24 Hours – Women's
The Reebok Nano X2 – Open 24 Hours is packed with Floatride Energy Foam for a responsive underfoot feel. It also has an enhanced heel clip for improved stability and a sharper look.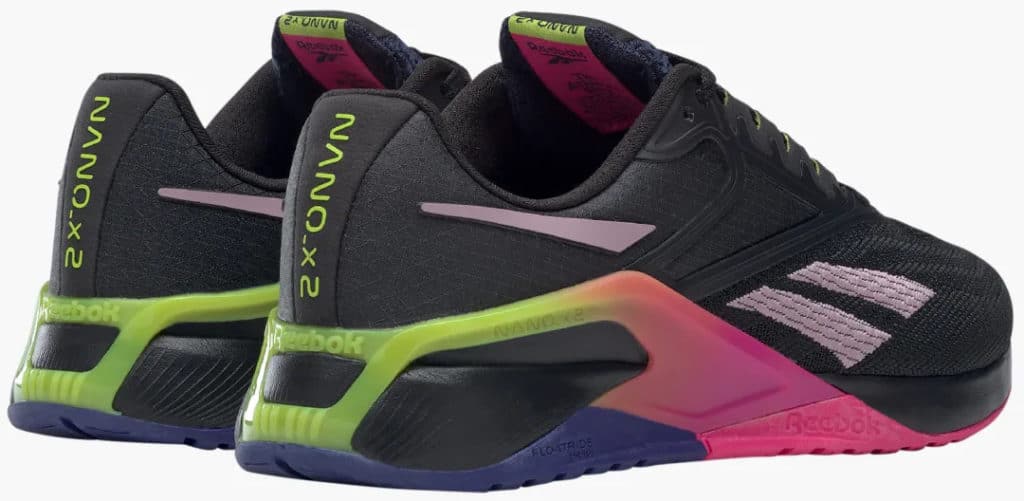 This shoe has a Flexweave woven textile upper and a durable rubber outsole with a targeted lug pattern. It has a regular fit and is perfect for cross-training and weightlifting.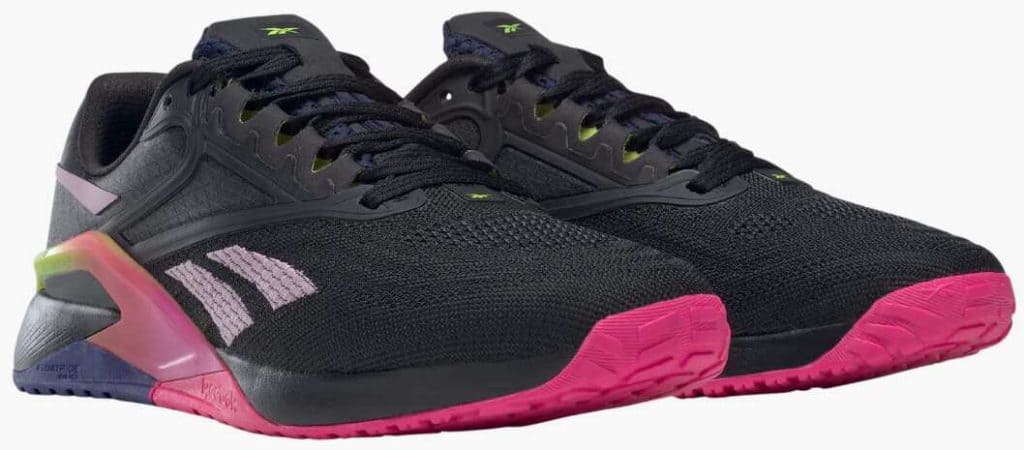 We reviewed the Nano X2 earlier this year. It's a nice switch-up from your average CrossFit shoe. Why? It's got some drop (but not too much) about 7mm. It also has more cushion than most of the competitors. But, it is still stable enough to do those heavy barbell lifts that you love.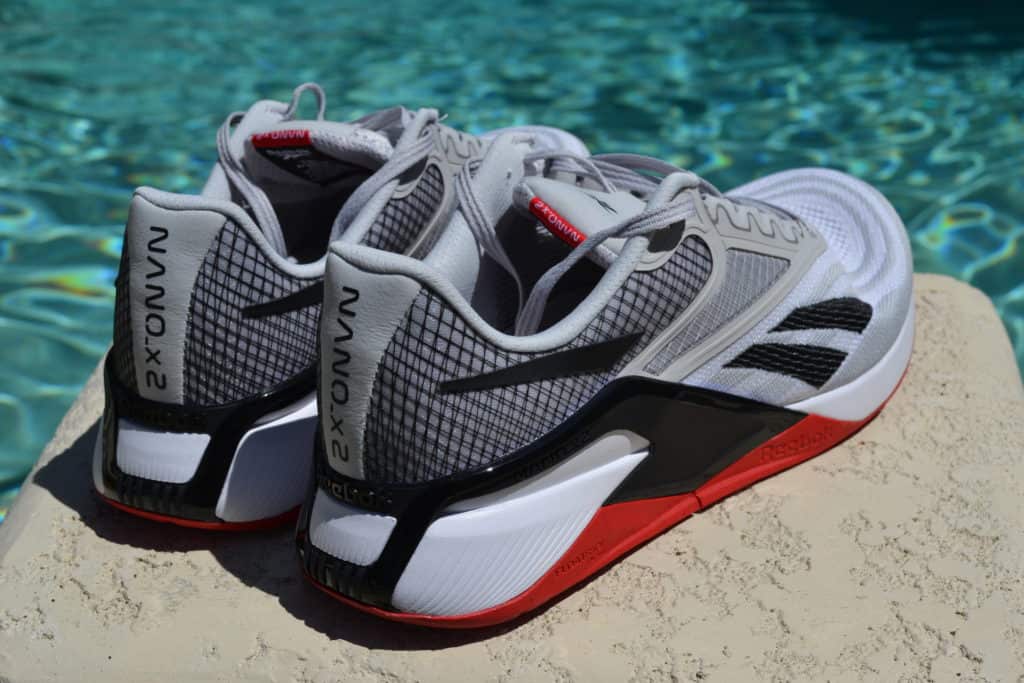 Reebok Nano X2 – Adventure – Men's
The Reebok Nano X2 – Adventure goes beyond gym workouts. This solid but stylish shoe is developed for all-terrain outdoor training with a lugged tread pattern for max traction.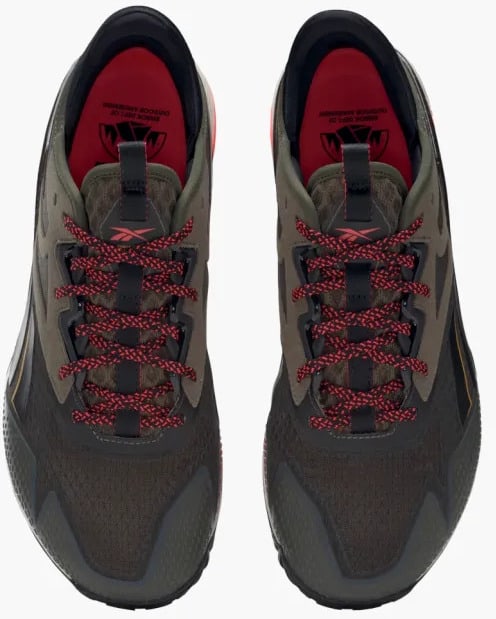 This cross-training shoe also has a lightweight nylon ripstop upper that delivers improved protection and breathability. It also has Reebok's ROPEPRO tech in the outsole-midfoot, delivering extra bite on rope climbs.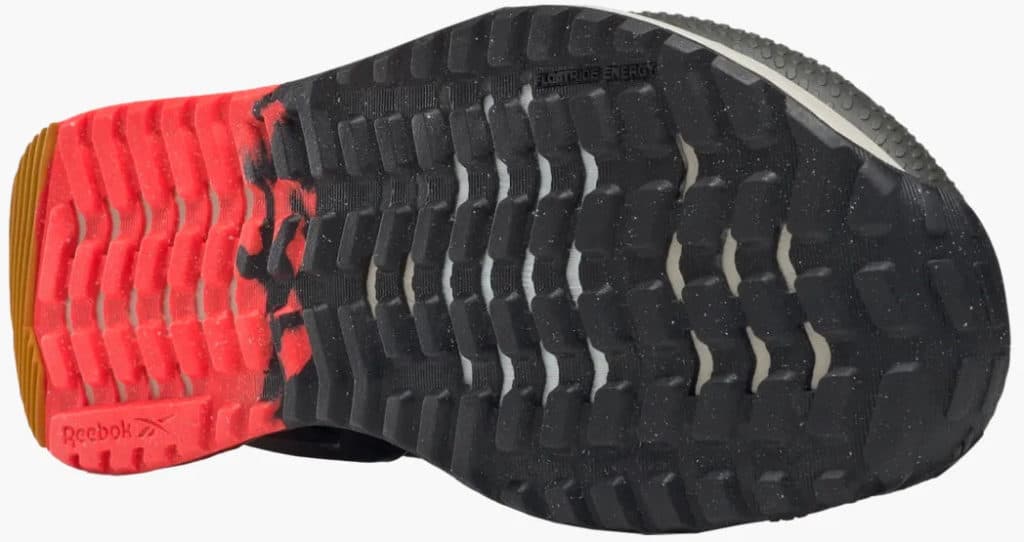 We haven't reviewed the Adventure version of the X2 (yet) , but expect it to perform similarly to the regular Nano X2.
Nike Metcon 7 AMP – Men's
Metcon 7 has a lightweight mesh and strategically textured overlays to keep your feet cool without giving up on durability. It uses the React Foam for a comfortable, cushioned base and has grooves in the sole to allow your forefoot to bend naturally.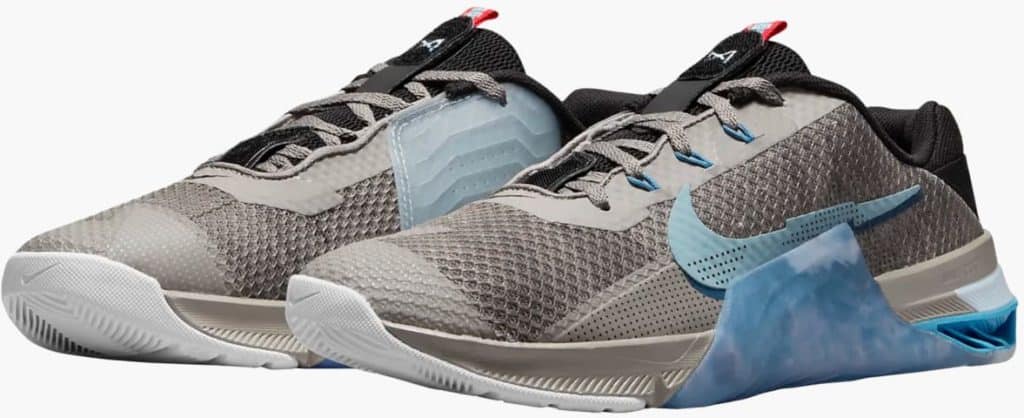 The Flywire cables blend with laces to secure midfoot, while the wide, flat heel with an inner plate offers stability on squats, snatches, and cleans. This cross-training shoe has a lightweight mesh with textured overlays in high-wear areas.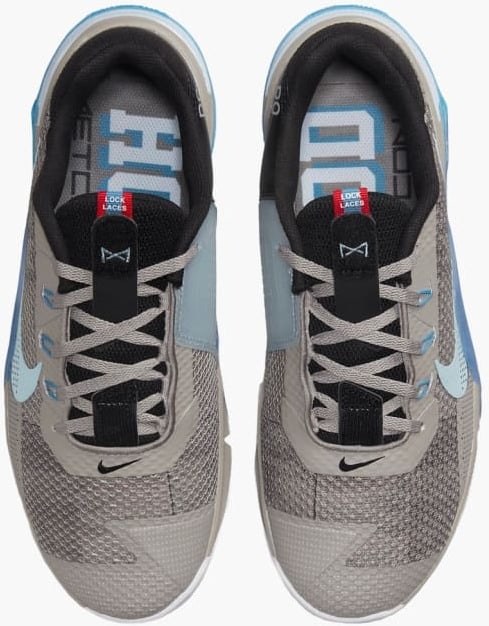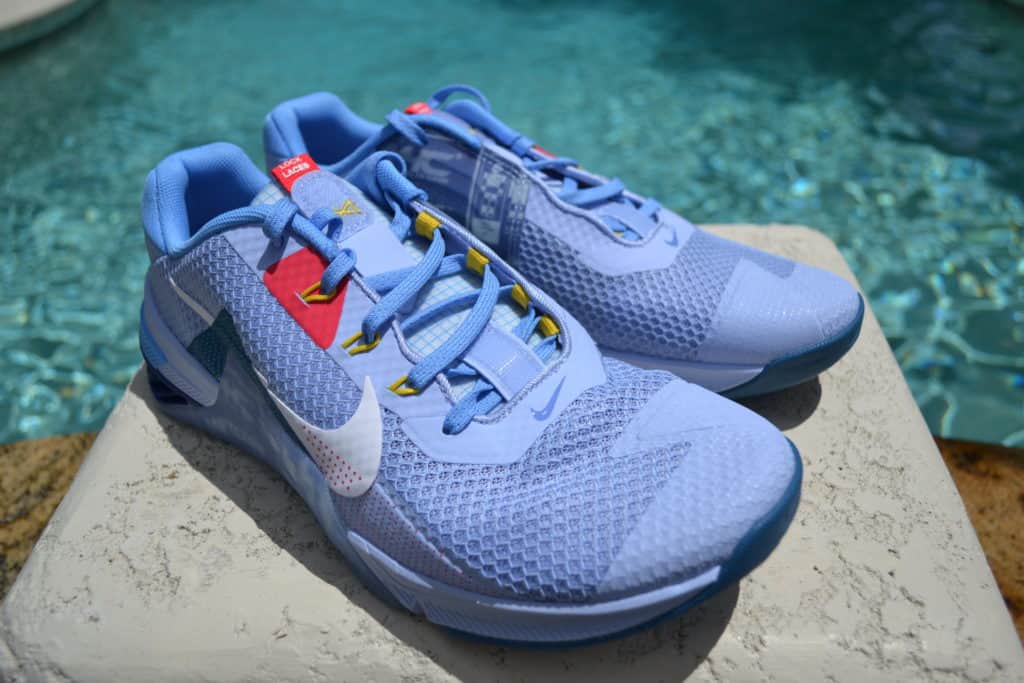 We the Nike Metcon 7 AMP too.
To be clear – performance is identical to the regular non-AMP Nike Metcon 7. The AMP series is really a style upgrade, and it does cost an extra $10 on average.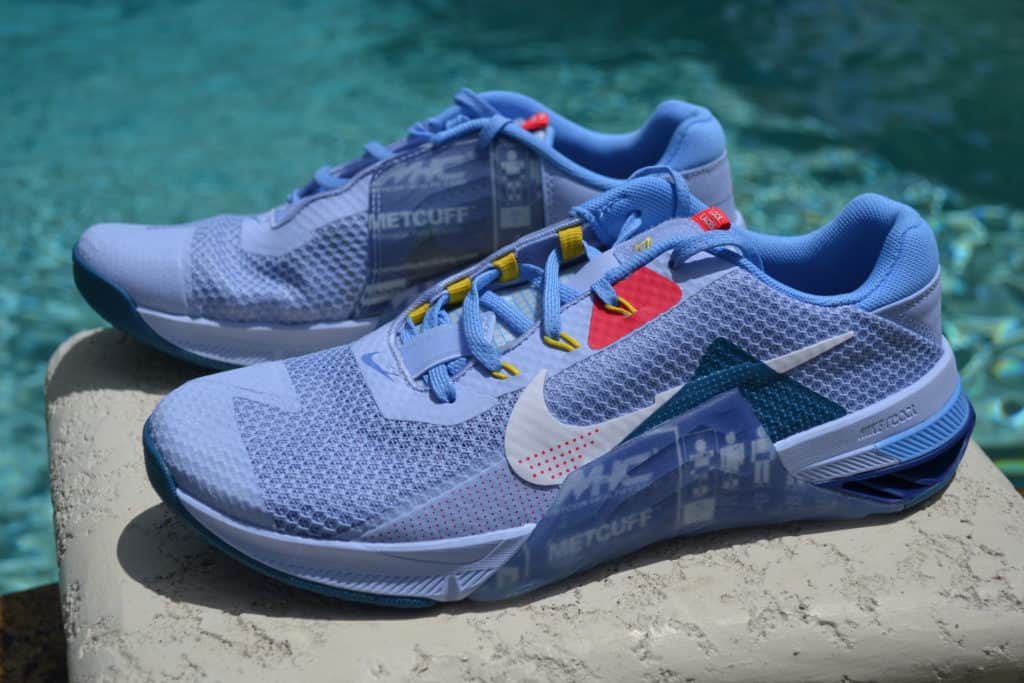 NOBULL Trainer+
The NOBULL Trainer+ is improved by SuperFabric® guard plates applied over a highly flexible mesh base layer to form a 360-degree shield for all-purpose, all-angle training. This shoe has a new, taller EVA midsole that delivers more cushioning, while expanded outsole dimensions include an additional surface area for a more sturdy foundation.
It also comes with a 4mm heel-to-toe drop, a toe bumper for explosive take-offs and landings, and a perforated microsuede tongue with an additional foam layer for nestled-in comfort. The revamped lace system includes internal webbings for lateral and medial stability and a better lockdown fit.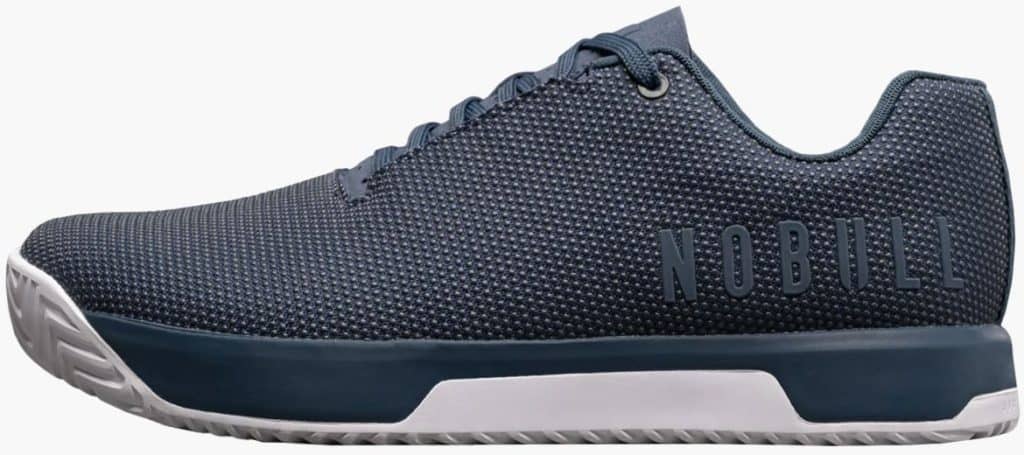 We have not (yet) reviewed NOBULL's Trainer+ – but believe it will be similar to the NOBULL Trainer we reviewed in 2019.
(NOBULL doesn't release new shoes very often)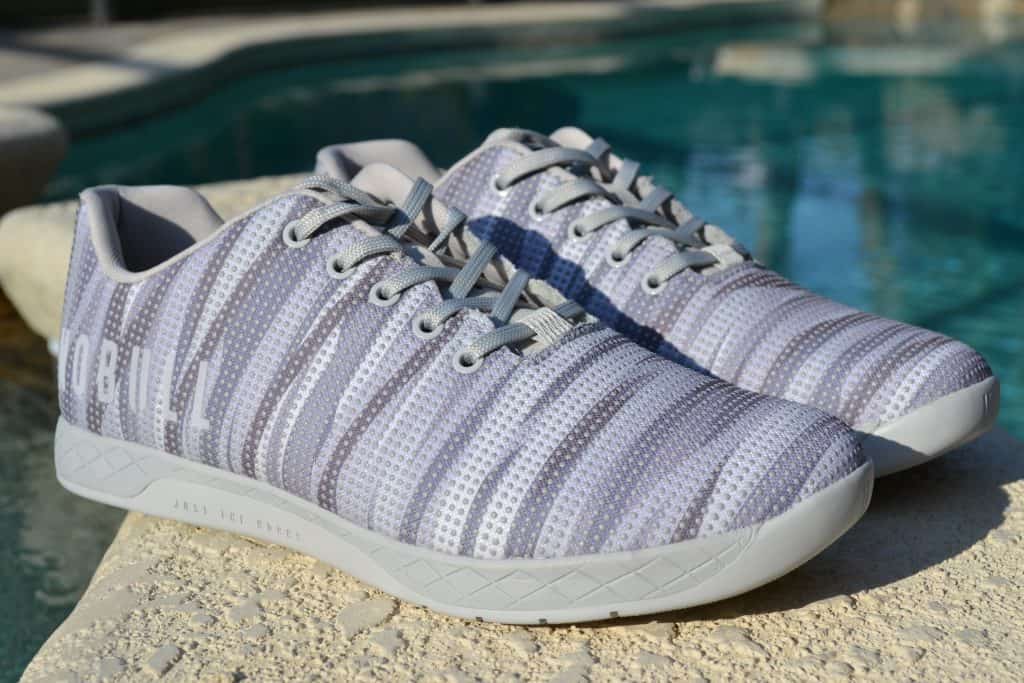 Nike Metcon 8 Flyease – Men's
The FlyEase, being part of the Metcon 8 series, has similar specs made for the demands of title athletes. The lighter upper has improved airflow, and the React foam provides optimal comfort and cushioning. It has a flexible heel that allows you to step into the shoe hands-free.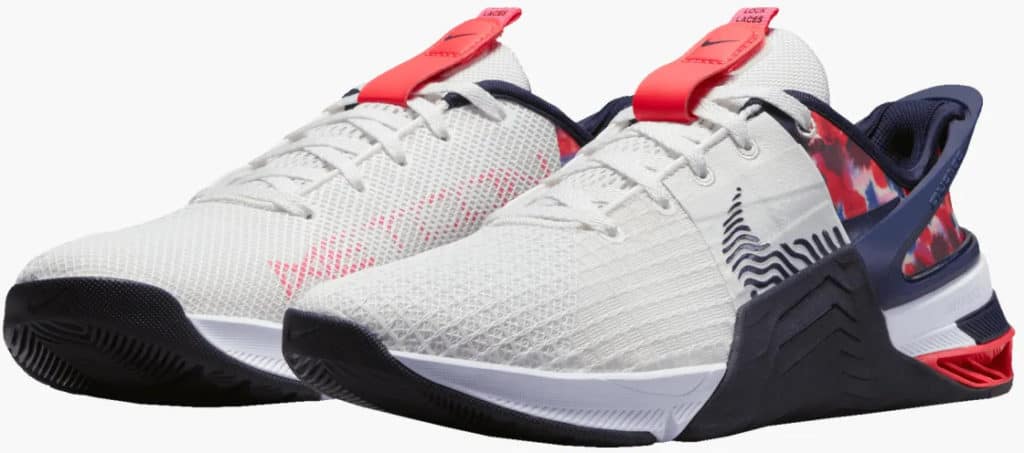 The Flywire cables integrate with the laces to secure the midfoot, while the rubber wraps along the arch deliver exceptional traction on rope climbs. The shoe's wide flexible heel has an inner plate that disperses weight from edge to edge for added stability.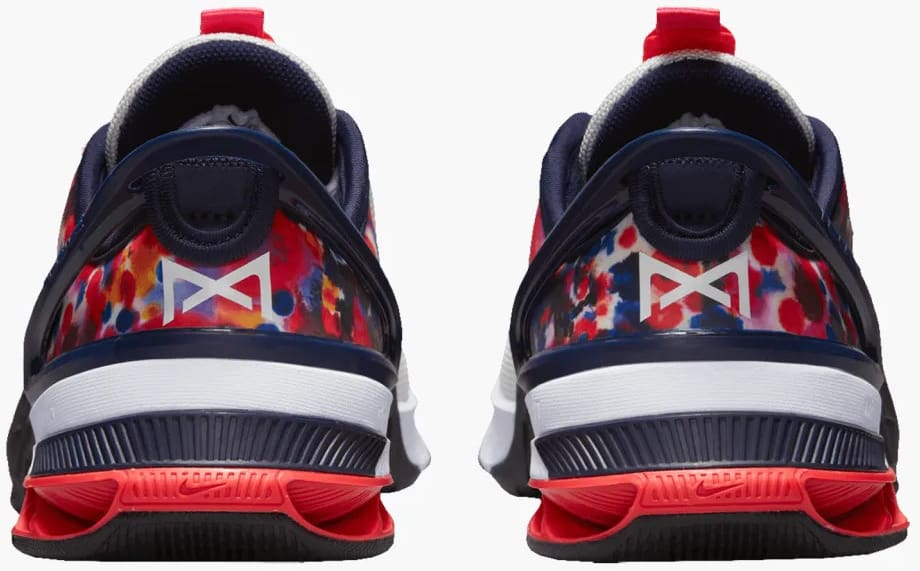 Nike Metcon 8 – Mens
Everyone loves the Nike Metcon series of cross training shoes – and the Nike Metcon 8 we reviewed tells us why.
This is a ROCK SOLID weightlifting shoe. But much more versatile than the very extreme Oly lifters you might also use.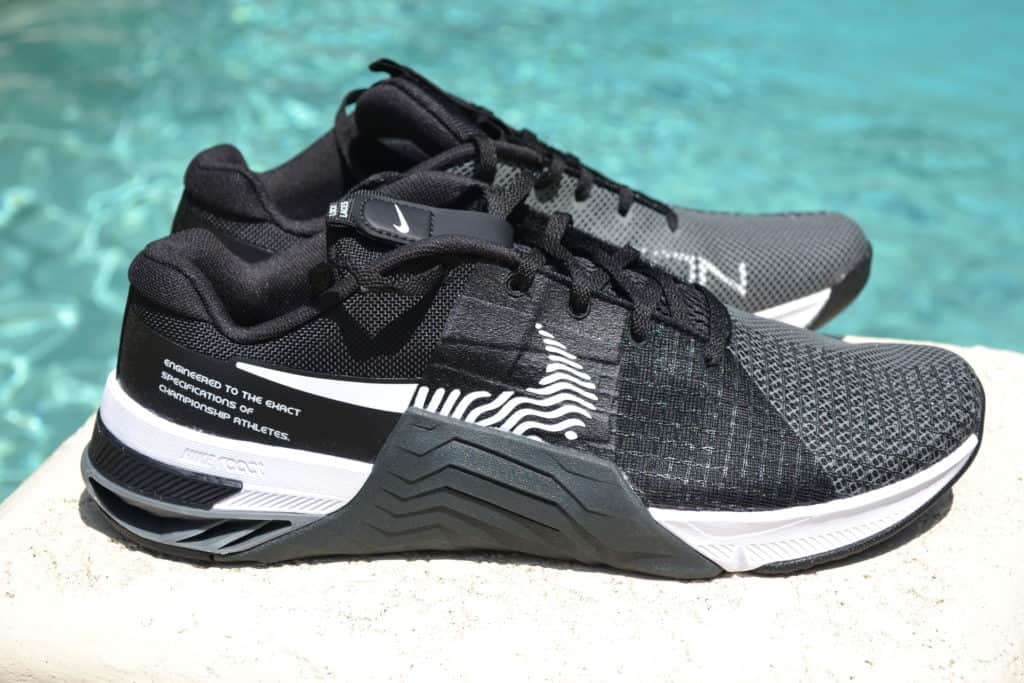 Metcon 8 is the latest version in the Metcon series and features a lighter upper than the earlier version. It still has a React foam for optimal comfort and cushioned base and a broad, flat heel with an inner plate for stability on squats, snatches, and cleans.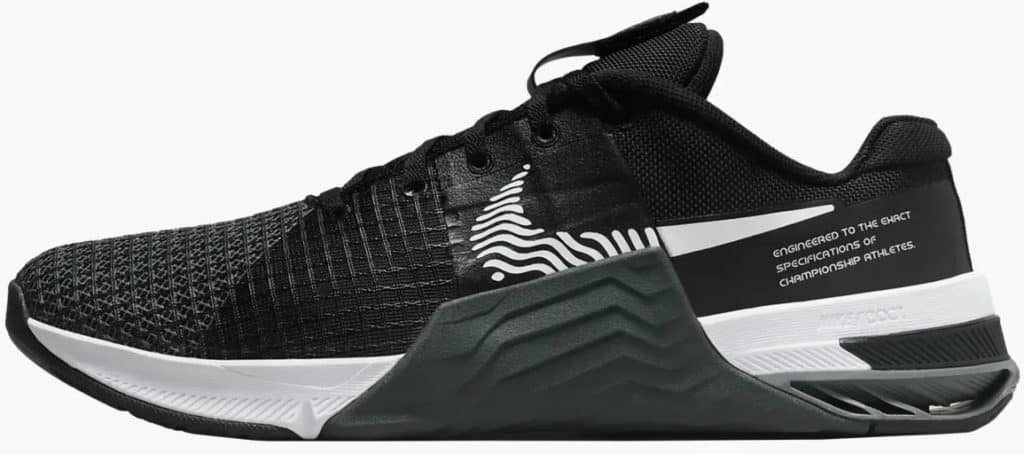 The shoe's rubber wraps along the arch offer better traction on rope climbs, and the Flywire cables connect with the laces to secure the midfoot. The rubber tread on the outsole and up the side of the shoe provides directional traction for any kinds of surface.

I'll be honest, the Nike Metcon 8 (and the Nike Metcon 7) are missing a lot of the features I loved in the Nike Metcon 6.
Like what? The super ventilated upper, Flywire, a removable hyperlift, the dual cushioned midsole, etc.
That said the M7 and M8 are great for lifting heavy weights – and a lot simpler now.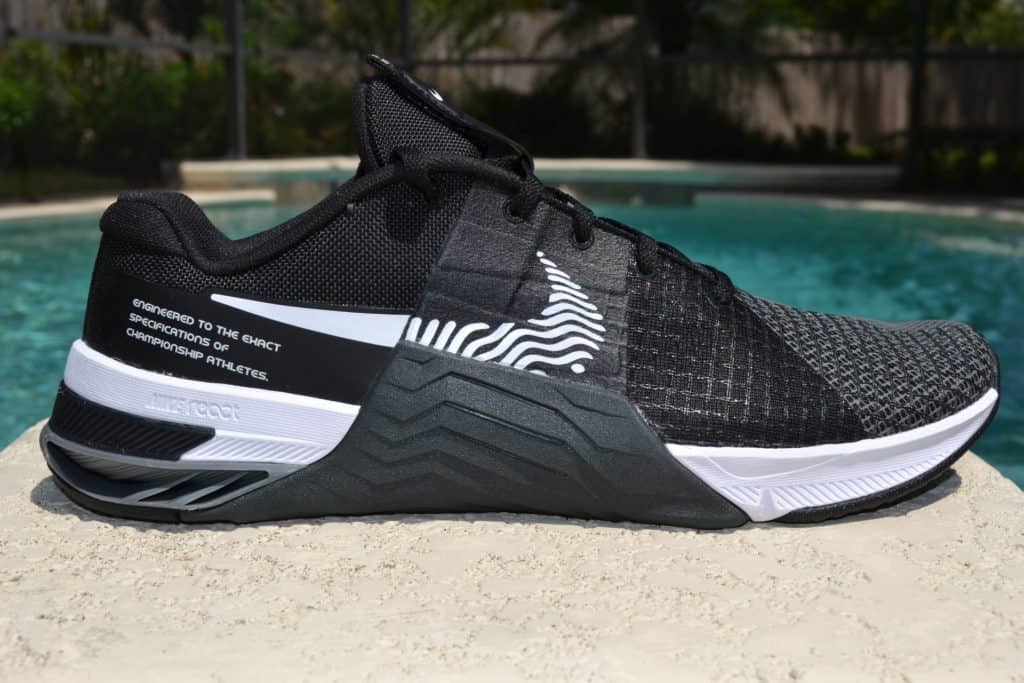 New Shoes for CrossFit from Rogue – In Summary
That's our close-up look at the New Shoes for CrossFit from Rogue.
CrossFit shoes have more durable upper construction, midsoles for stability, and full rubber outsoles for better grip and to avoid slippage. They are also versatile for tackling a wide range of exercises, allowing you to work out in the gym and on the pavement afterward.
Looking for more options? Check out these other great products:
There's also CrossFit shoes from Inov-8 and the official CrossFit shoe – the New NOBULL CrossFit Trainer+.
More products from shoes for CrossFit.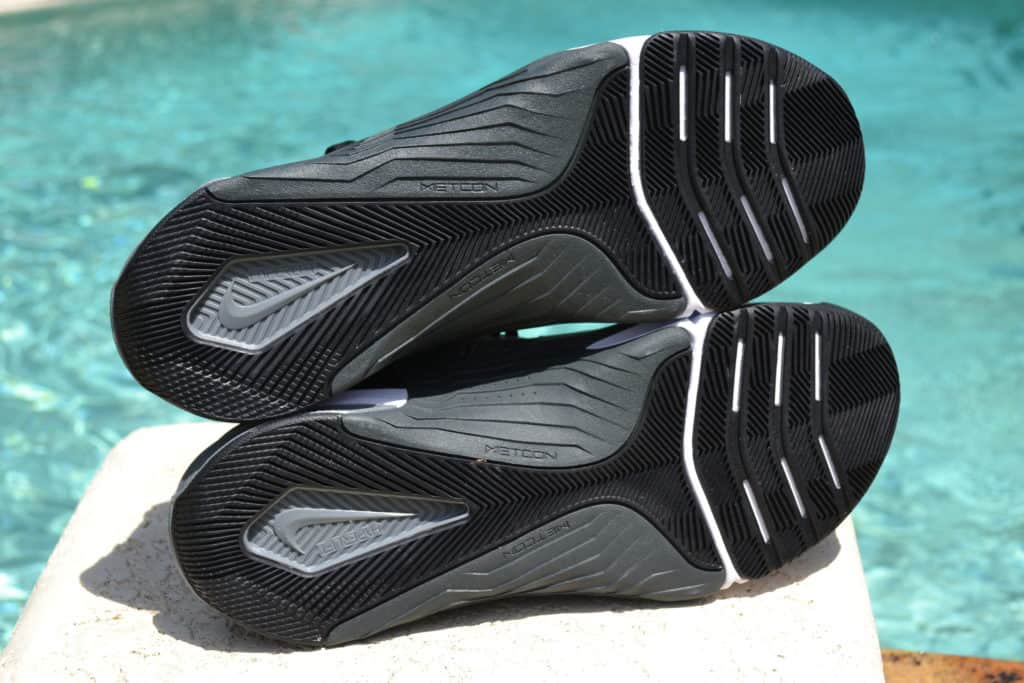 Photo Credits
Some product photos on this page are property of Rogue Fitness.
This website is not affiliated or associated with CrossFit, Inc. CrossFit is a registered trademark of CrossFit, Inc.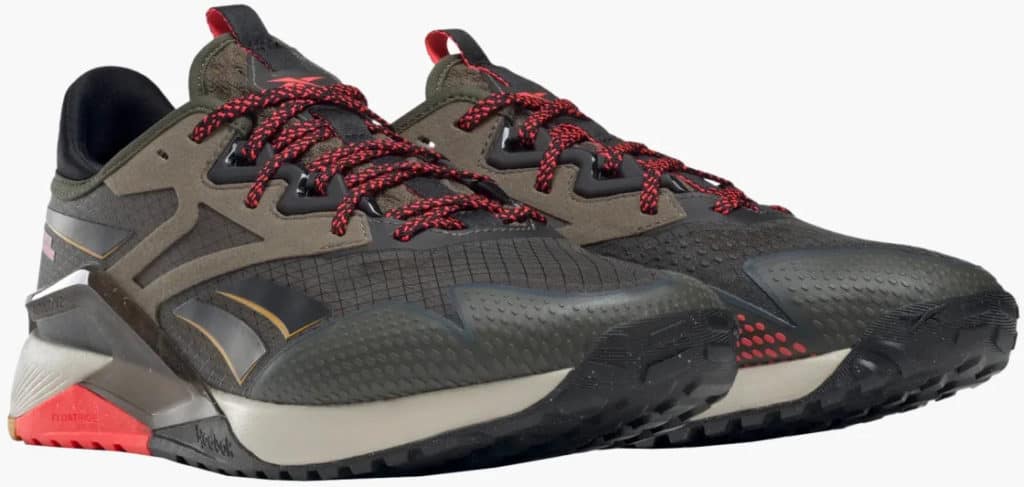 Affiliate Disclaimer
We are an affiliate of Rogue Fitness and others that sell this training gear. If you buy clothing or other training gear after clicking the links in this article, we receive a small commission at no extra cost to you. This helps us to bring you in-depth information and content on these great training products.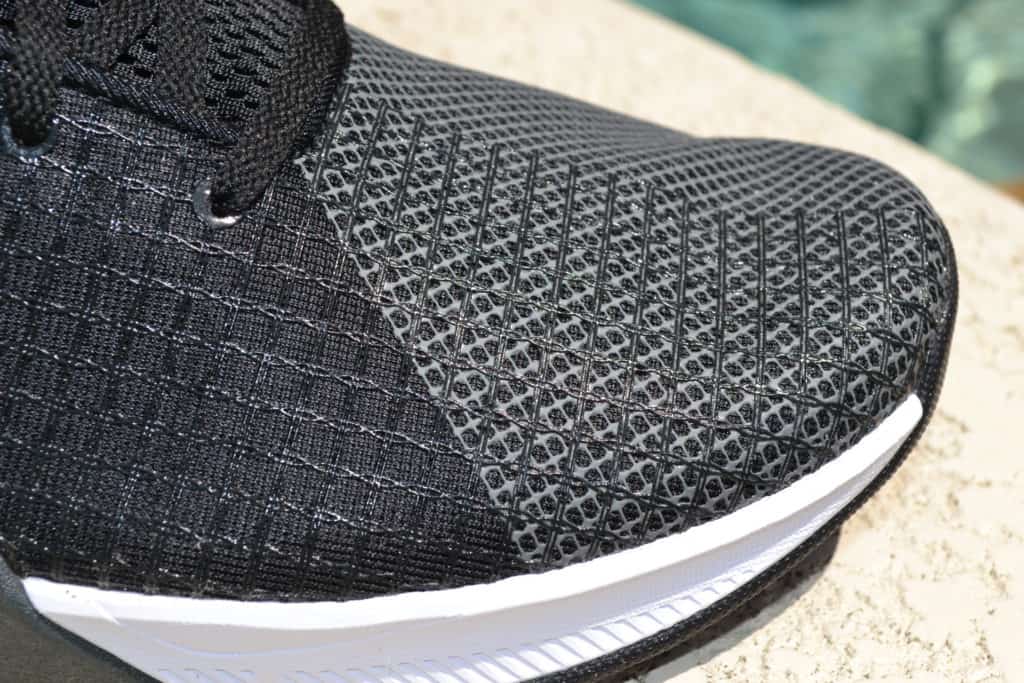 Tim is the founder of FitAtMidlife.com – an avid gym rat for 30+ years, he's a reviewer of many, many shoes – and founder of the Speed Bag Gathering – the world's only gathering of speed bag punching enthusiasts.  See more gym reviews at Tim's YouTube channel.