Here's my review of the GORUCK 60 lb sandbag – I picked this up to start the GORUCK Sandbag & Ruck Training program.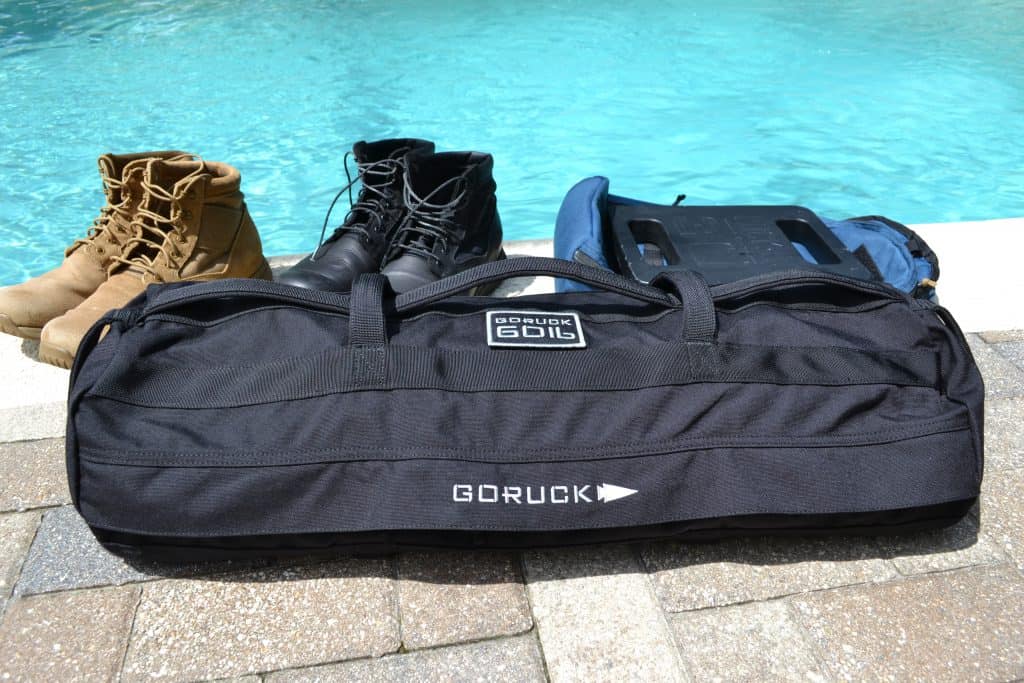 This is my first sandbag – and I'm pleasantly surprised.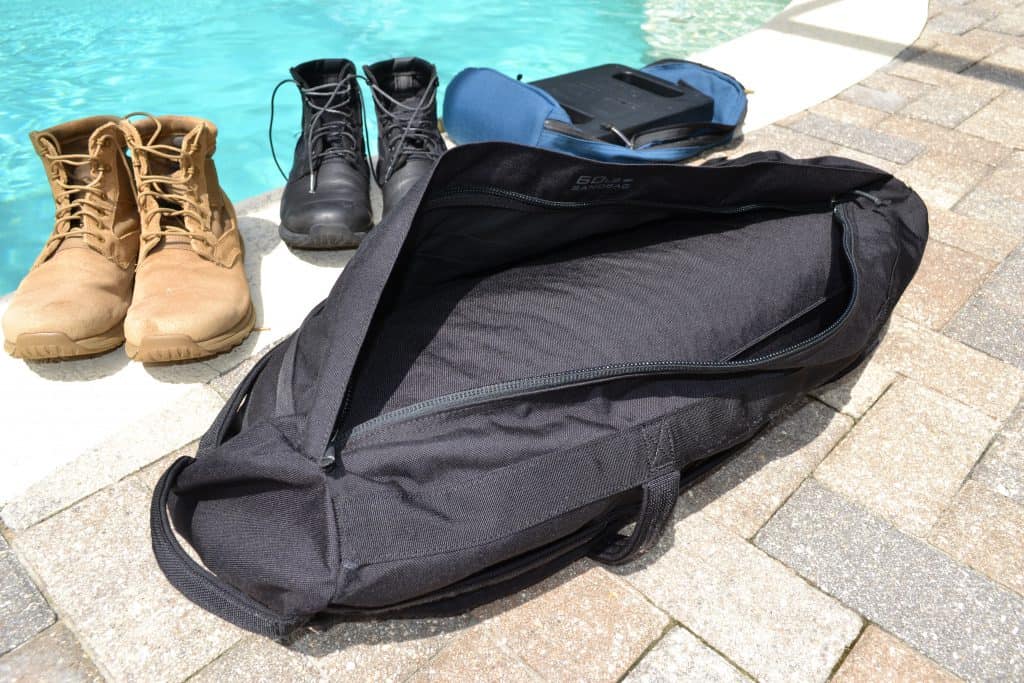 Not only is this training fun – GORUCK makes a great product that is very versatile.
Here's some of the gear we are going to look at:
Let's take a look at what makes this sandbag a versatile piece of training gear.
GORUCK Sandbag Review on YouTube
Want to take a quick look? Check out this video from our YouTube channel:
GORUCK 60 Lb Sandbag – Overview
First, let's take a tour. What features does the GORUCK Sandbag have?
We're looking here at the 60 lb size. I picked this size because I'm going to primarily use it on my own.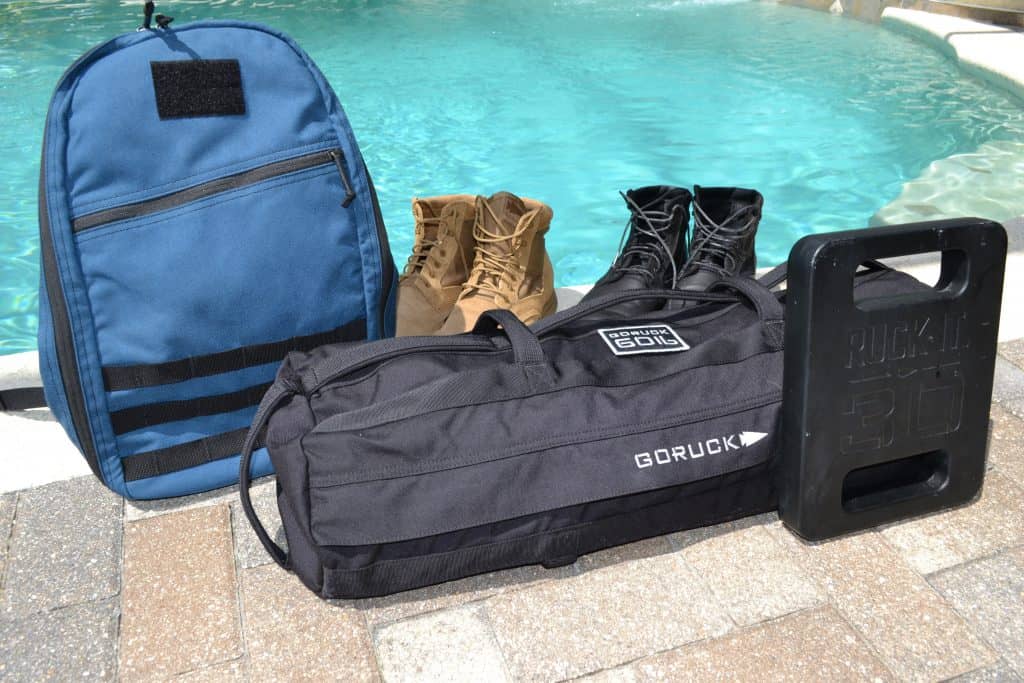 It's significantly heavier than my Bullet or GR1 ruck with a 30 lb plate, but not so much that I won't be able to do high rep activity with it.
The outer shell is made from 1000D (Denier) Cordura. This is a very densely stitched material that is abrasion resistant – and tough.
(But, I won't recommend dragging the sandbag around on rough surfaces like the stone pavers – as shown in the photos – and similar surfaces like concrete).
As you can see, the outside is festooned with handles. This makes it easy to do a variety of exercises with the sandbag.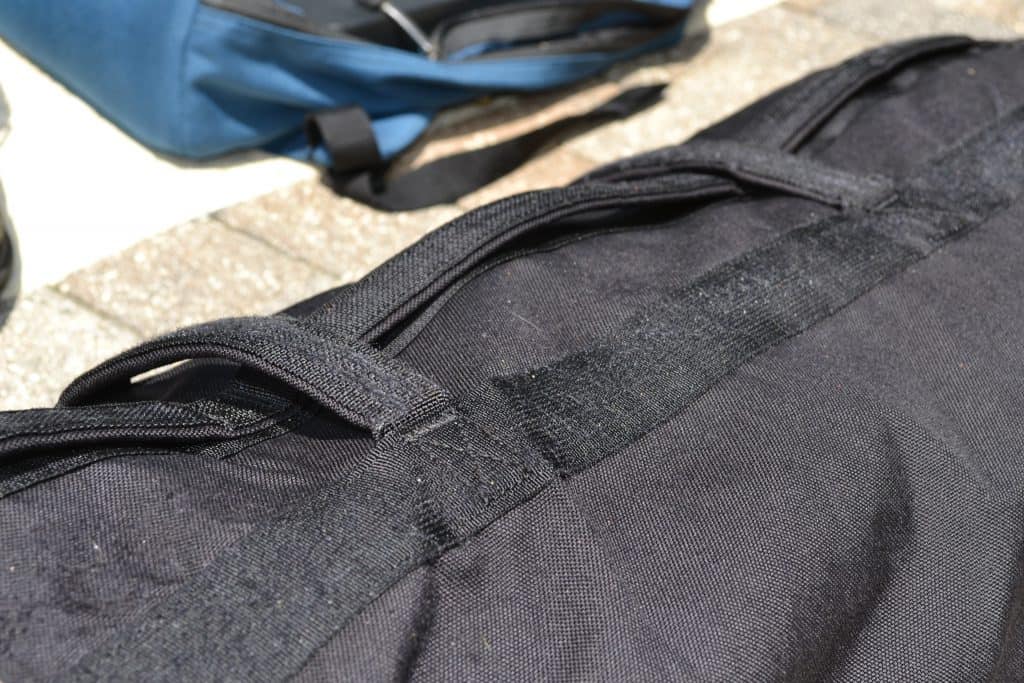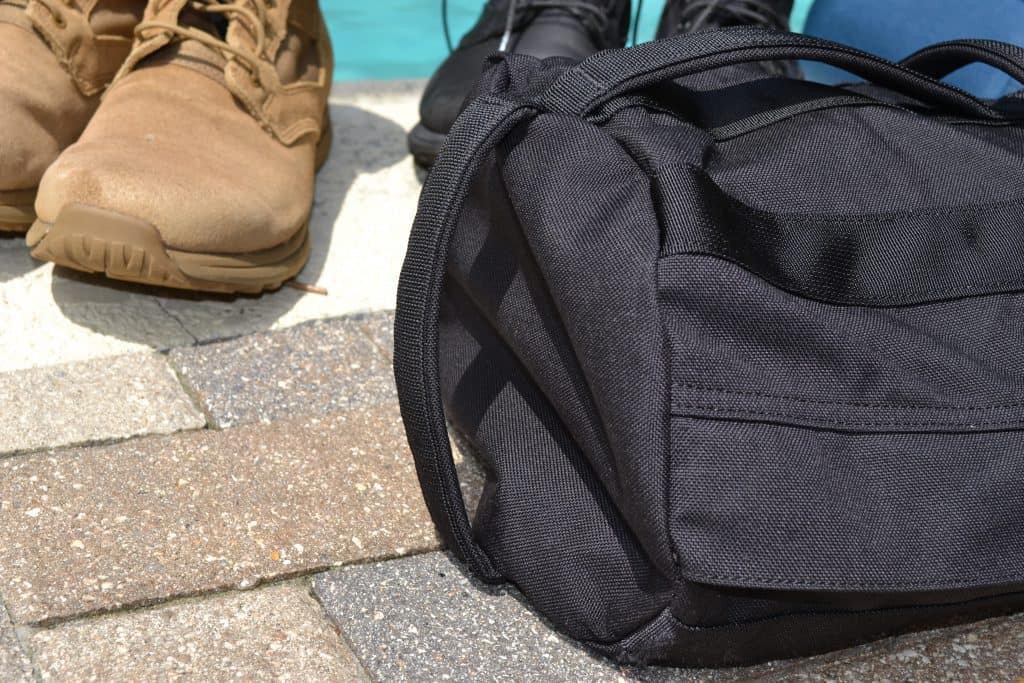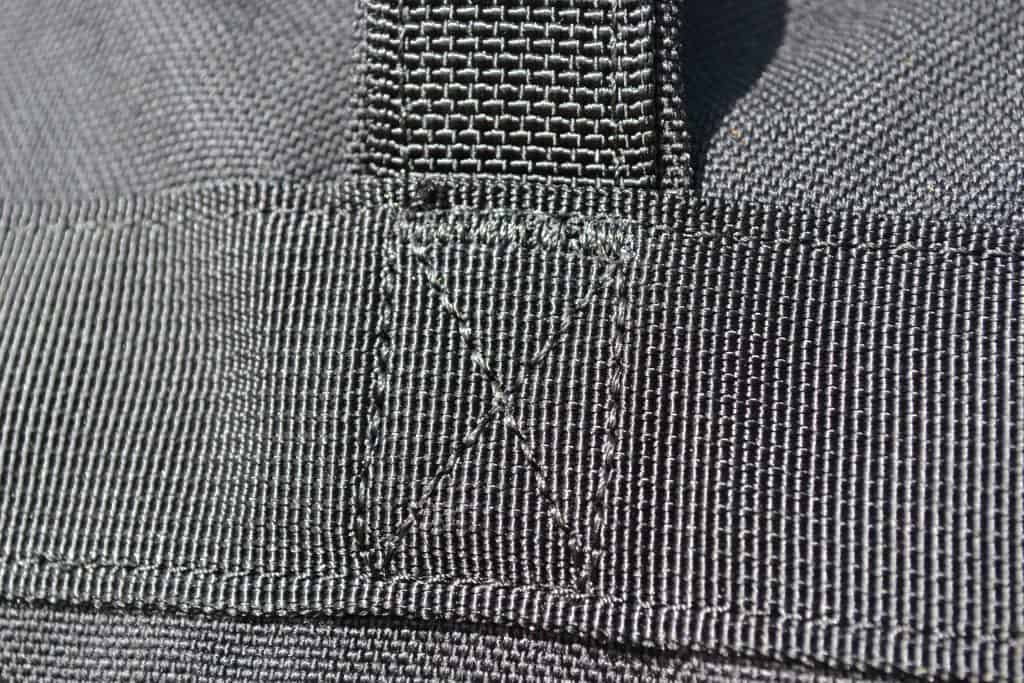 There's a double zipper, covered with a protective flap, and inside is where the filler bag goes.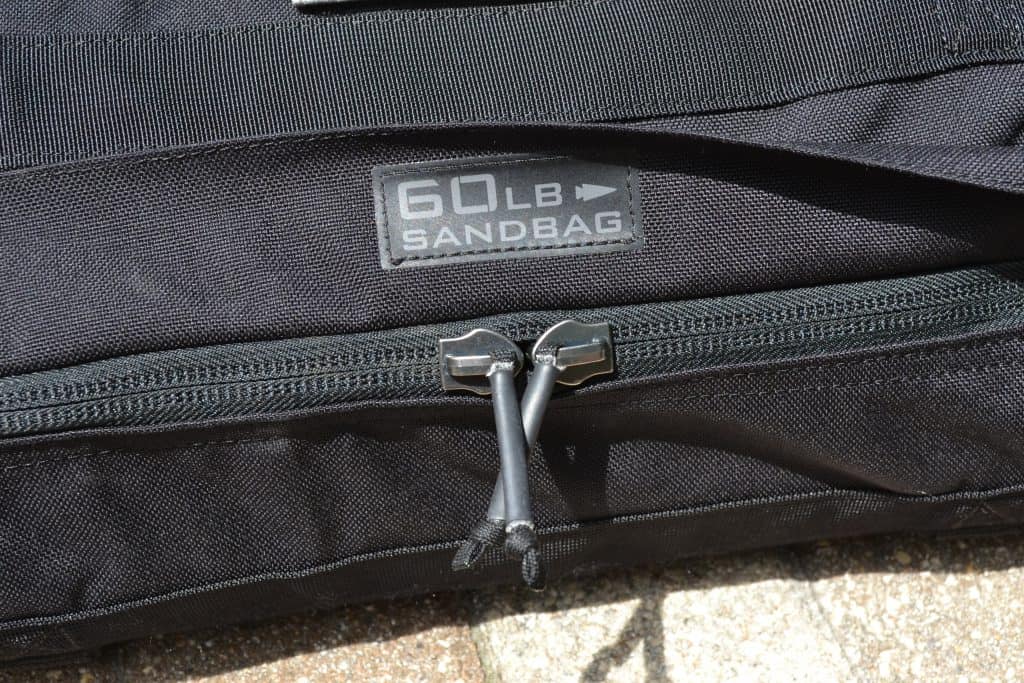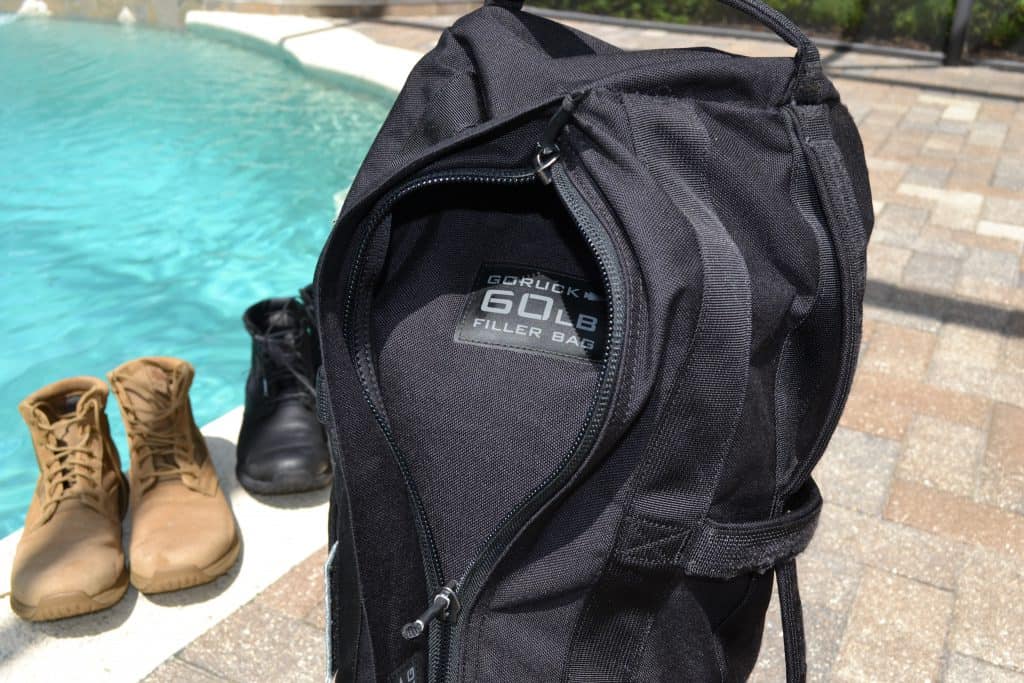 The filler bag is the secret to not making a mess – and keeping the zipper in working order.
In my case, I've filled it with 60 lbs of pea gravel. When filled to the point shown in the photos it will be exactly 60 lbs.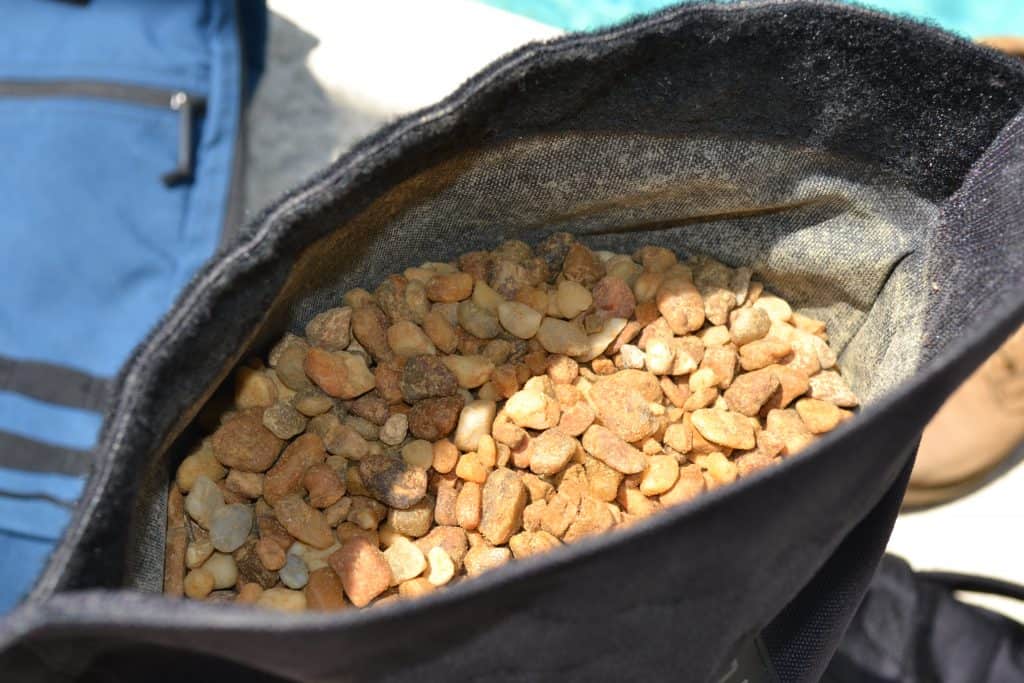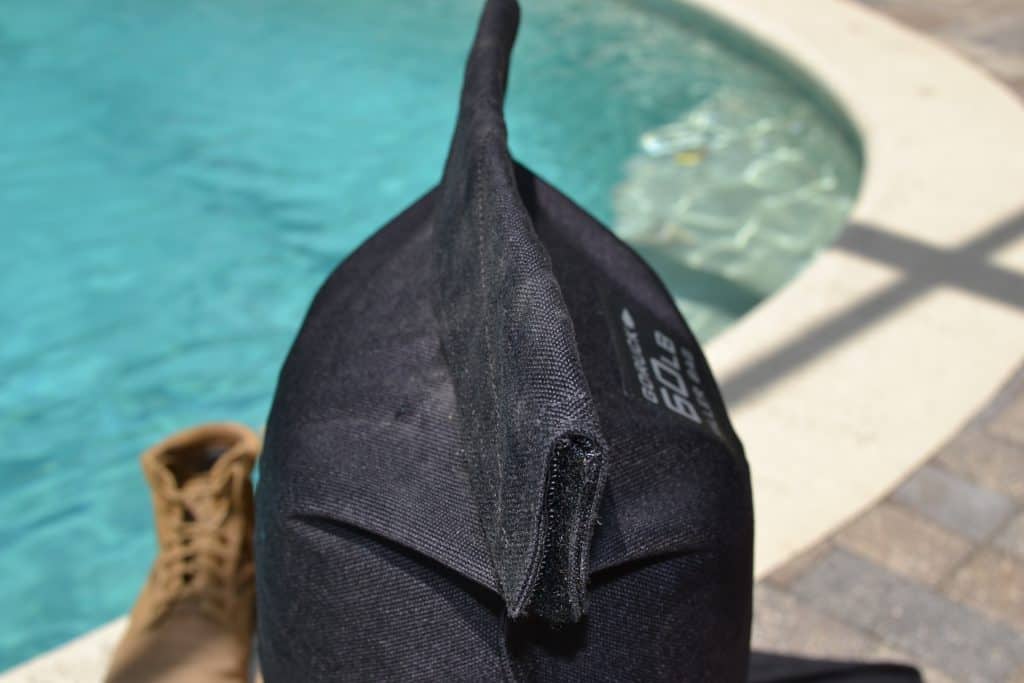 Would sand be better?
I don't know, I may test that later. But I'm plenty happy with the pea gravel so far.
The double velcro closure works great. It's secure, and the gravel isn't coming out.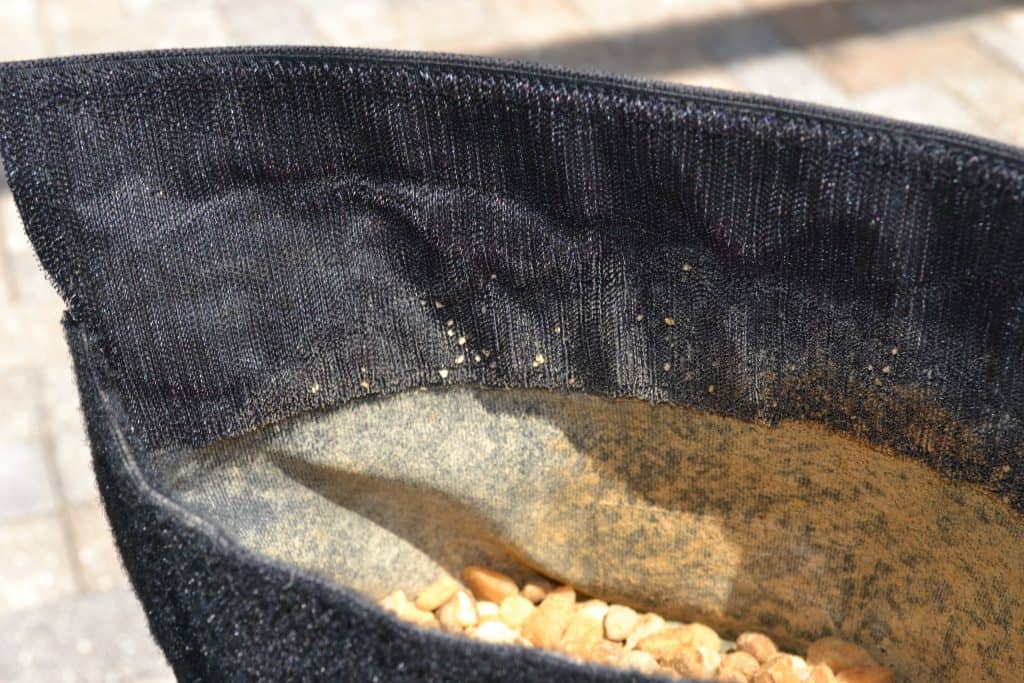 Having said that, don't use this like a slam bag – this isn't a ballistic exercise device.
It's also got a place for a patch, and it comes with a "GORUCK 60 lb" patch.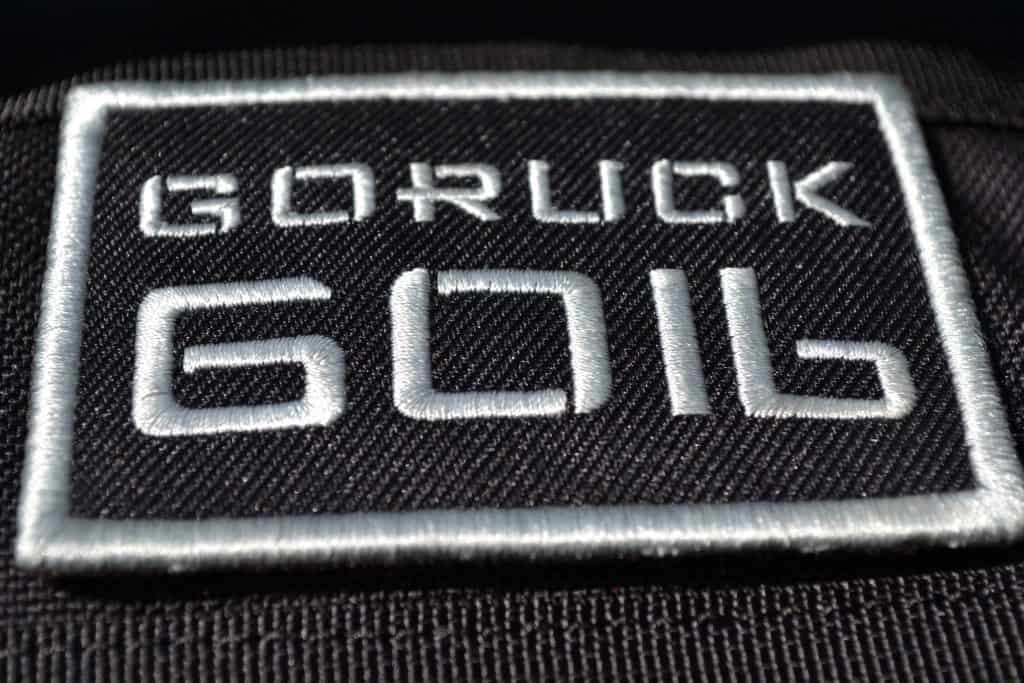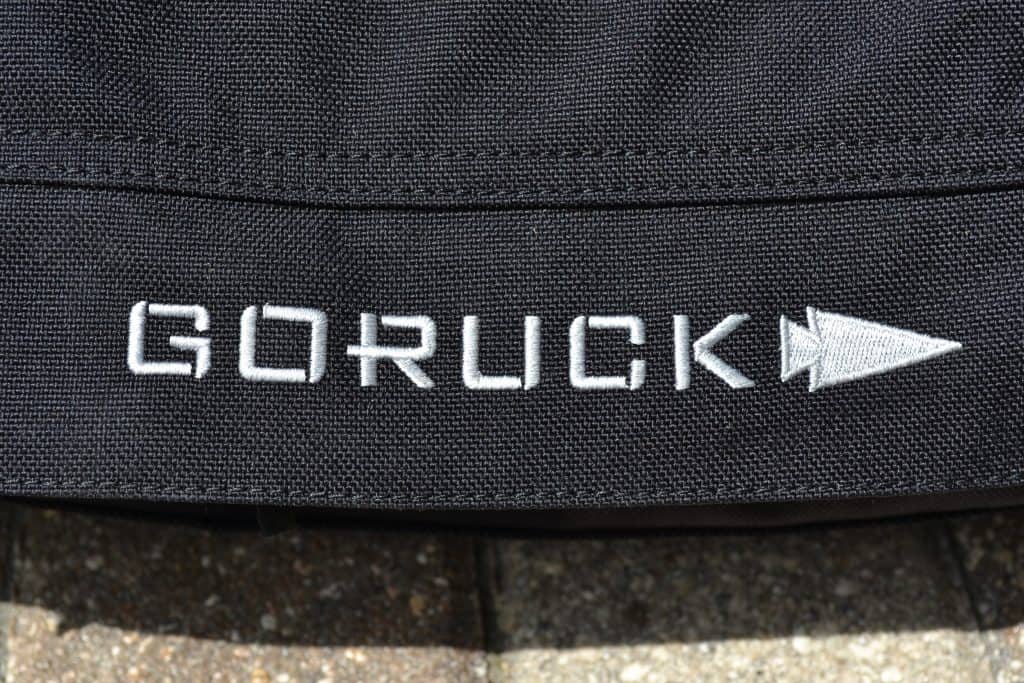 Some of the other bags use two filler bags – the 80 lb has two 40 lb fillers, and the 120 lb has two 60 lb fillers.
As I mentioned, 60 lbs seemed a good place to start – it's more than a ruck sack, and the size and shape of the bag make it a challenge in a variety of exercises.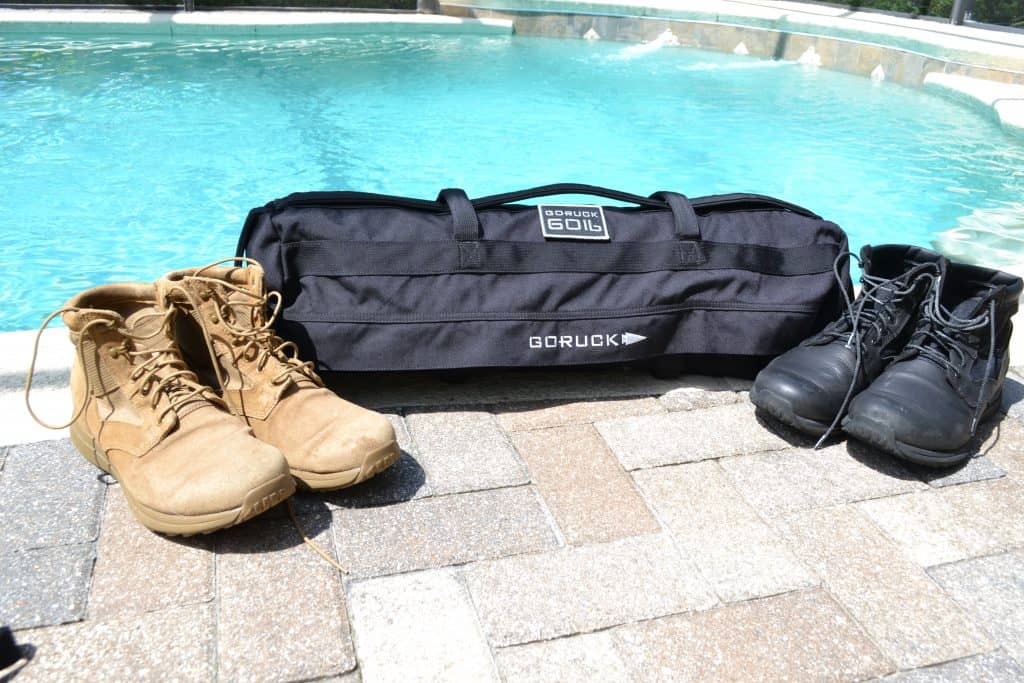 GORUCK 60 Sandbag Review – Lifetime Warranty
Like many of GORUCK's items the sandbag is covered by the Scars Lifetime Guarantee.
You break it or rip it – and they'll fix it.
Just don't do anything dumb with it.
GORUCK Sandbag Workout – Exercises
What sort of workout exercises can you do with a sandbag?
All kinds of stuff – and each of these is painful in their own special way.
Here's a sneak peak – with more to come.
(This is a time lapse so you don't die of boredom watching me flail around.)
Sandbag Front Squat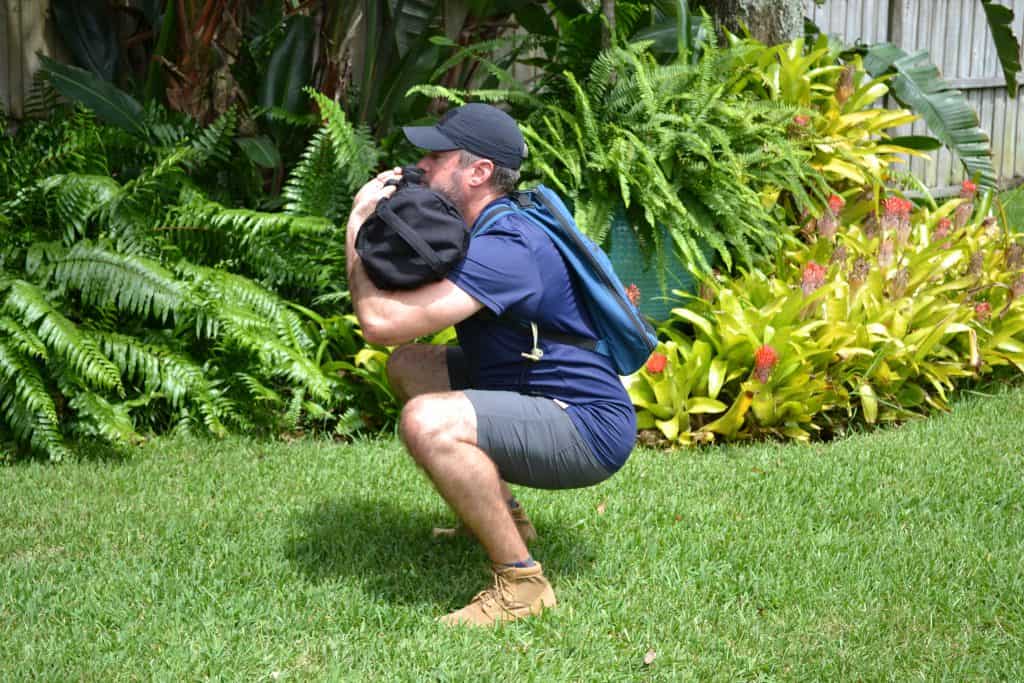 Sandbag Get Up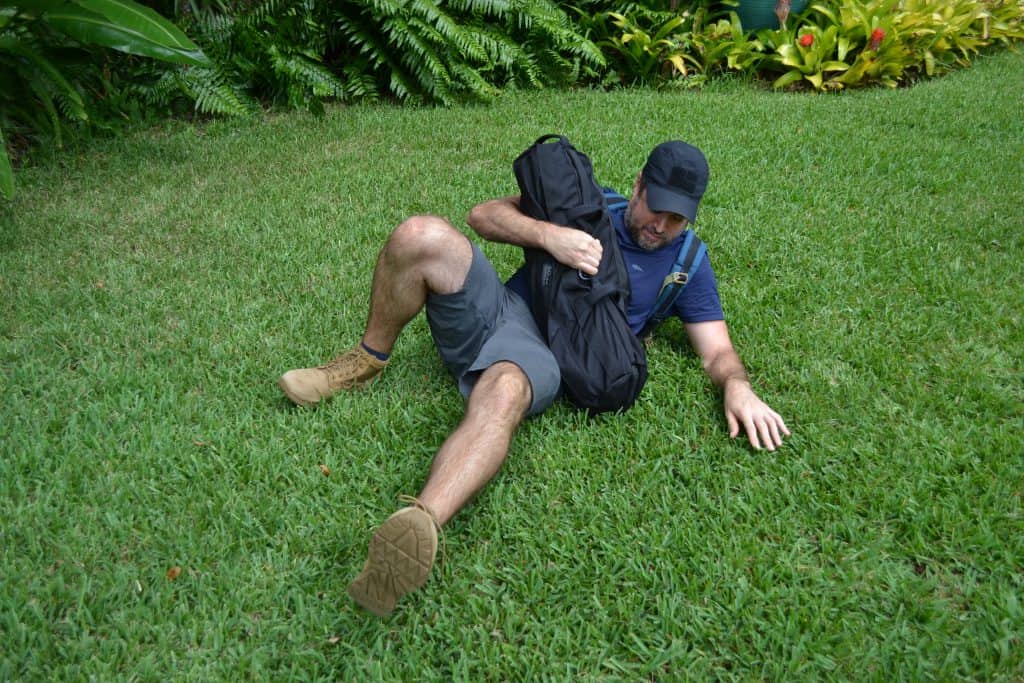 Sandbag Clean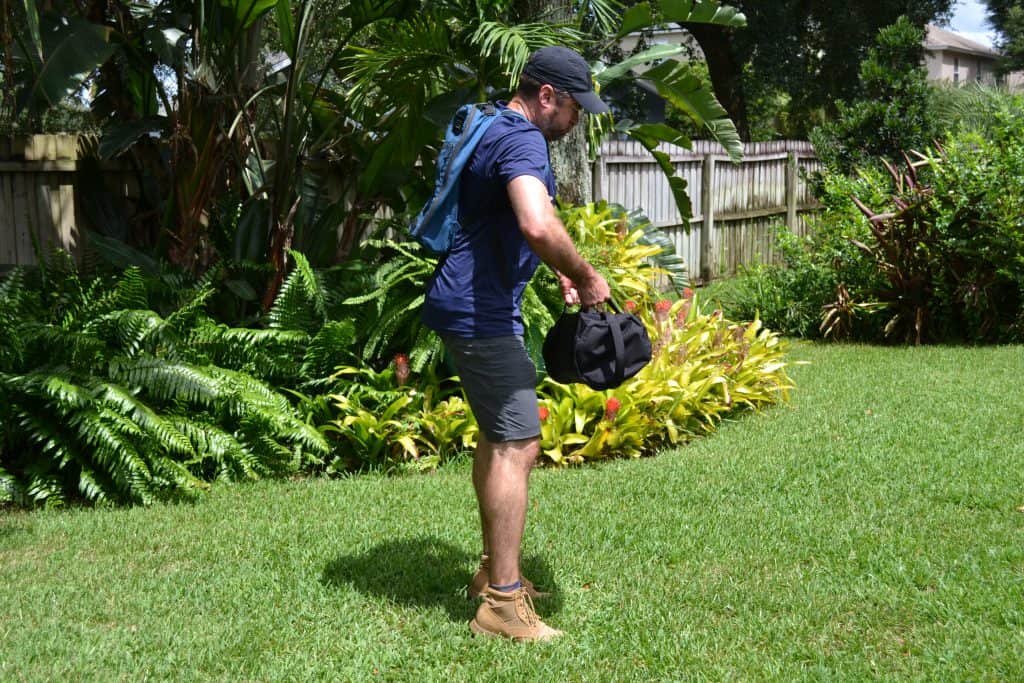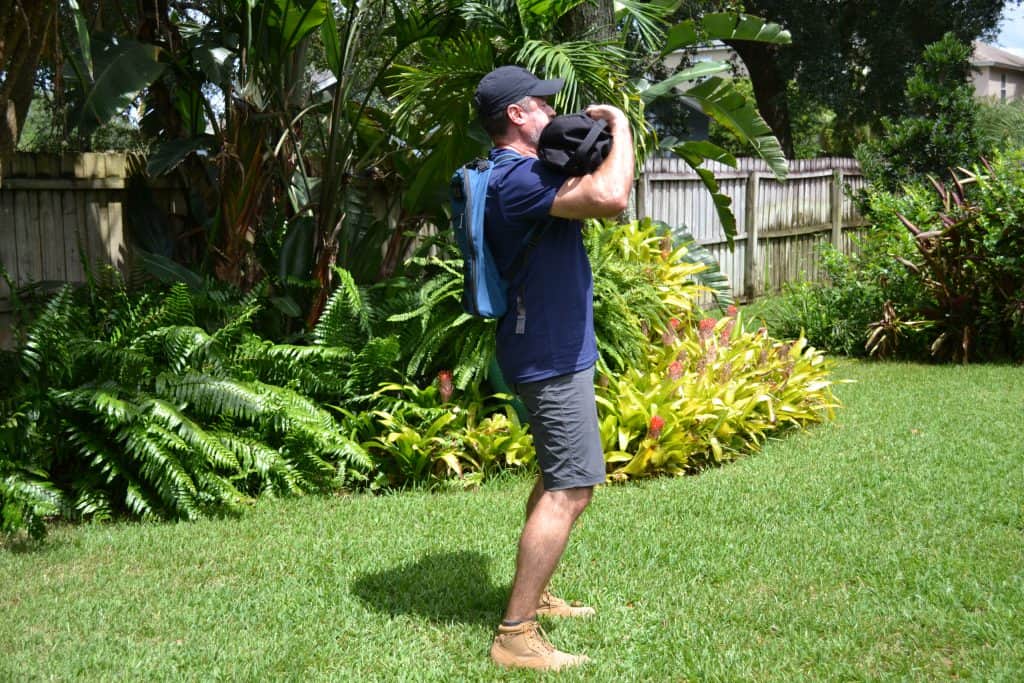 Sandbag Overhead Press
Sandbag Deadlift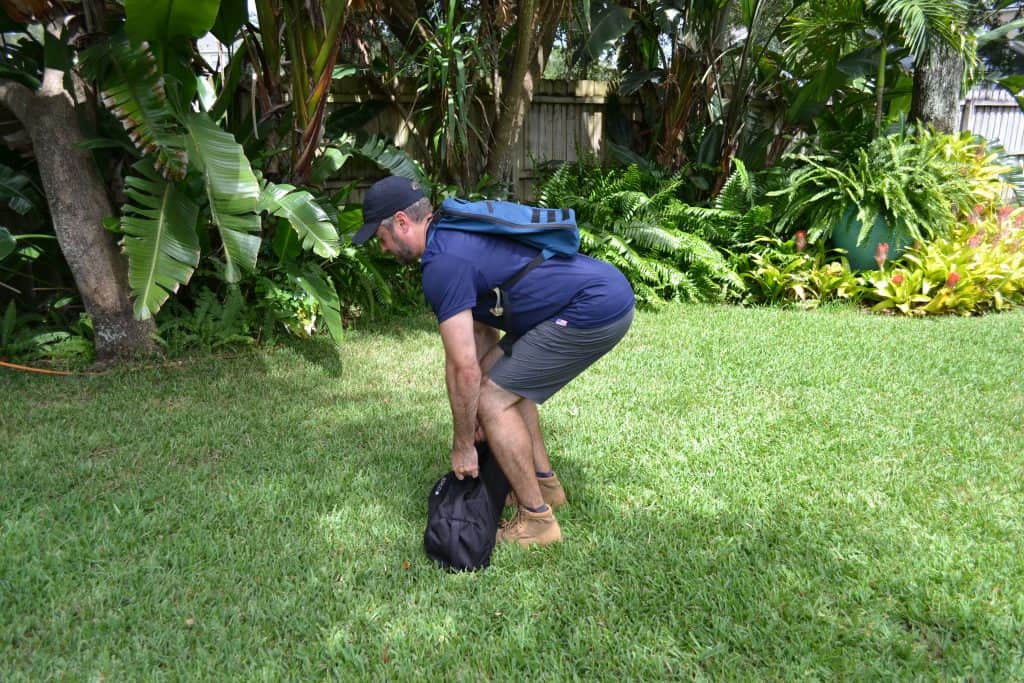 Sandbag Back Squats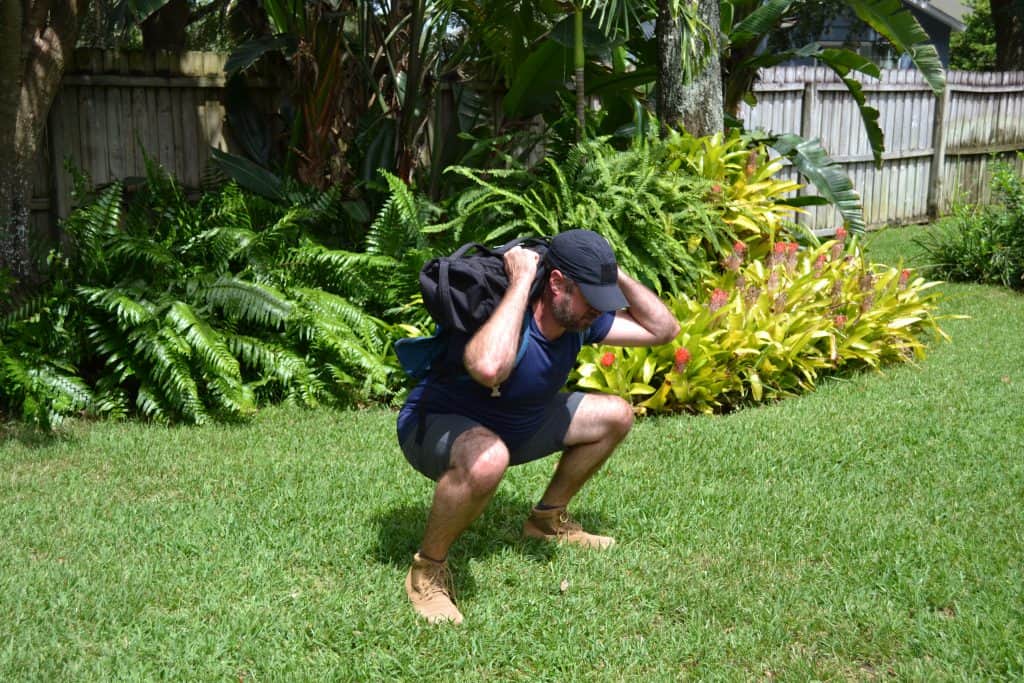 Sandbag Carry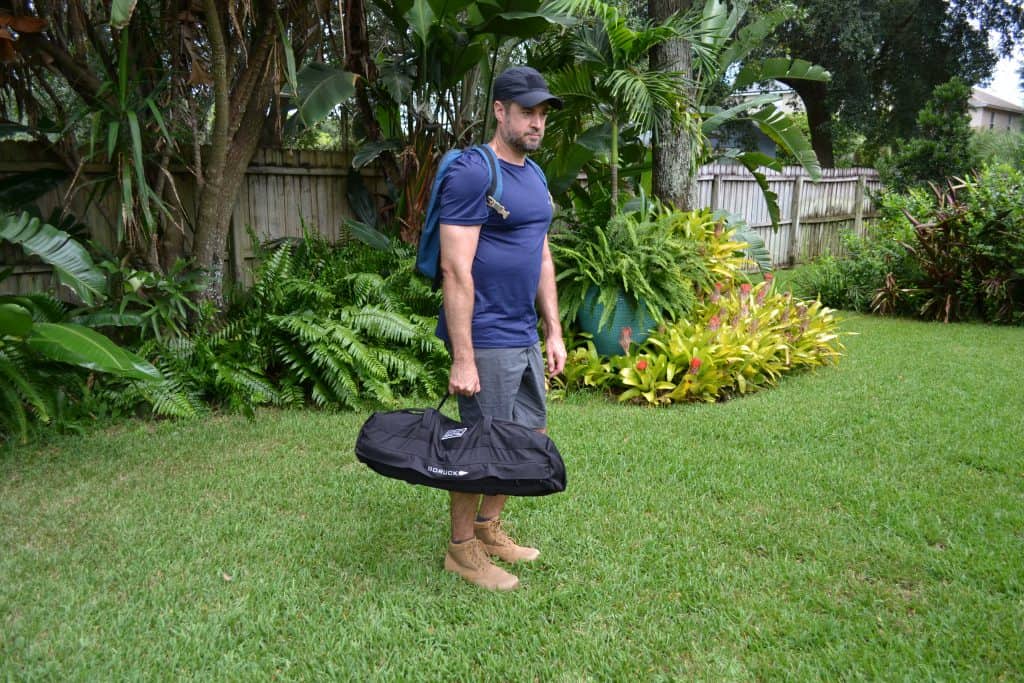 There's a lot more too – because you can drape the sandbag over your upper body (either over one shoulder or across your shoulders, or in a bear hug) – the possibilities are endless.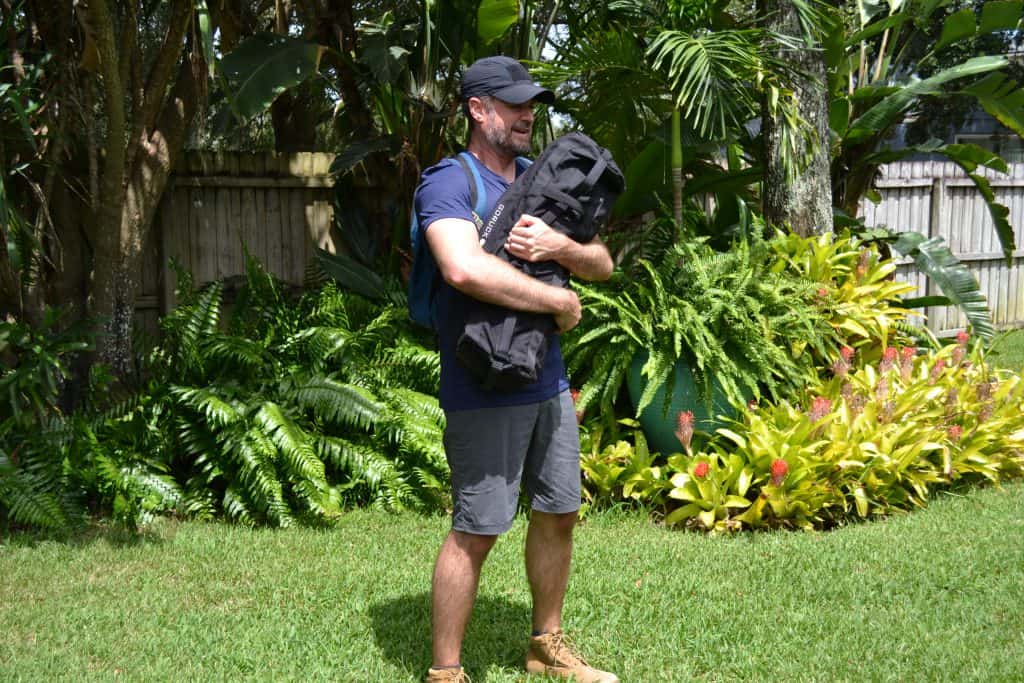 (But not easy.)
Want a structured workout program? Check out our review of the GORUCK Sandbag & Training Program.
GORUCK Sandbag Handles
As we mentioned, there's a lot of handles.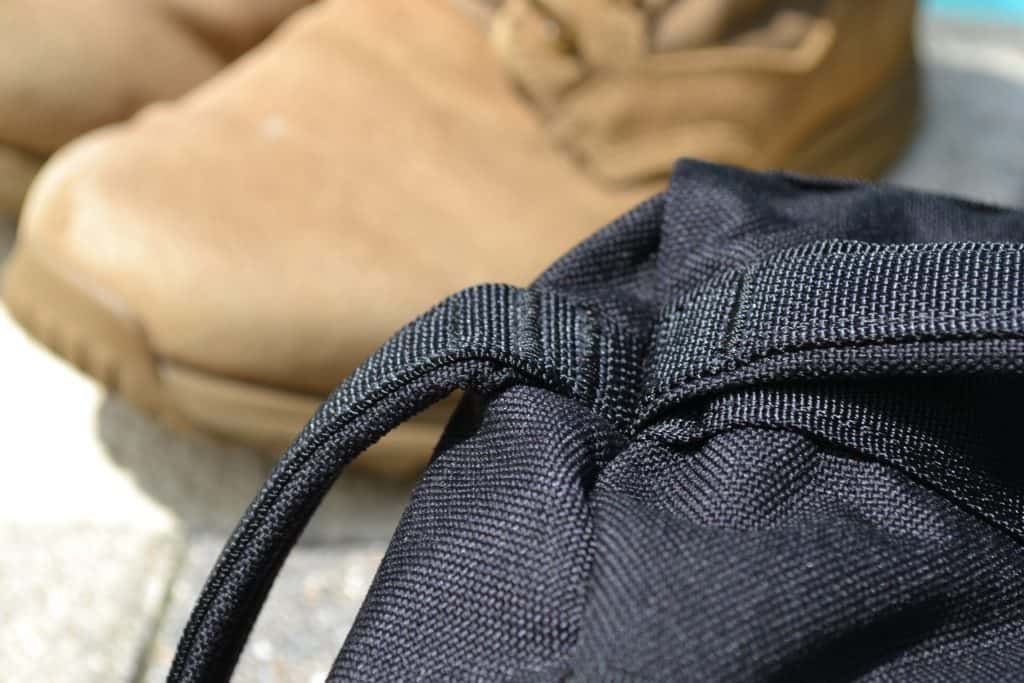 They are made such that they are "flat" – as opposed to the round rubber handles you find on competitor products.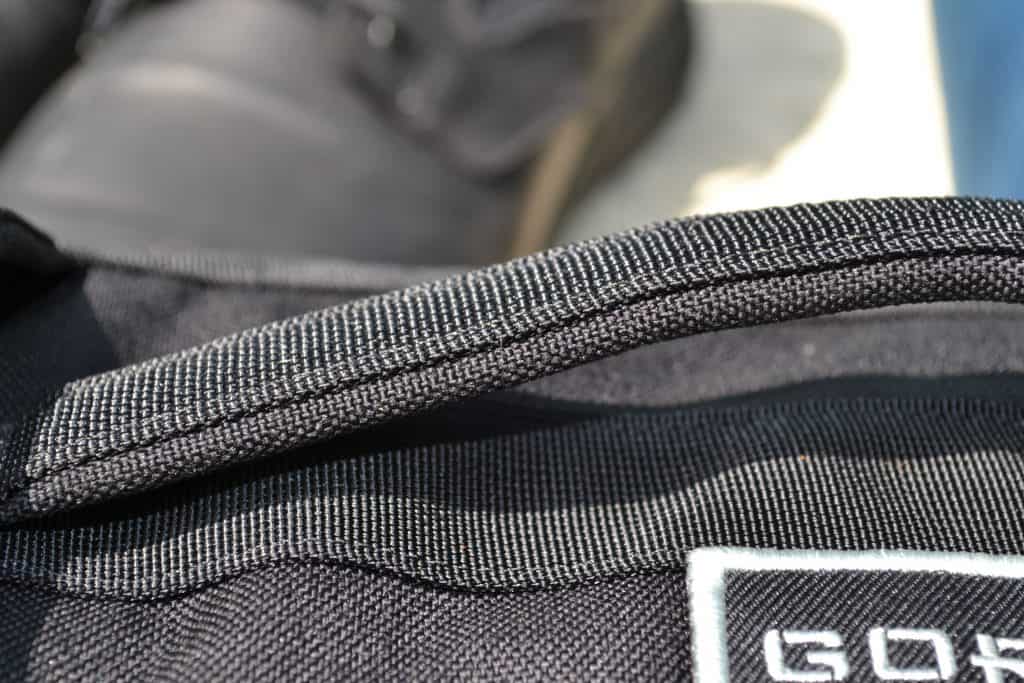 This makes them robust, and not exert undue pressure when you are carrying the bag across your shoulder, or chest, etc.
But, they are tough on your hands – at least initially.
There's sort of an "edge" to the material that is very firm, and when the bag is brand new it'll wreak havoc on your soft, baby-like hands the first two or three times you use this bag.
LONG TERM UPDATE: These handles break-in nicely. One month in, I was no longer getting irritation from the handles – even on high repetition cleans.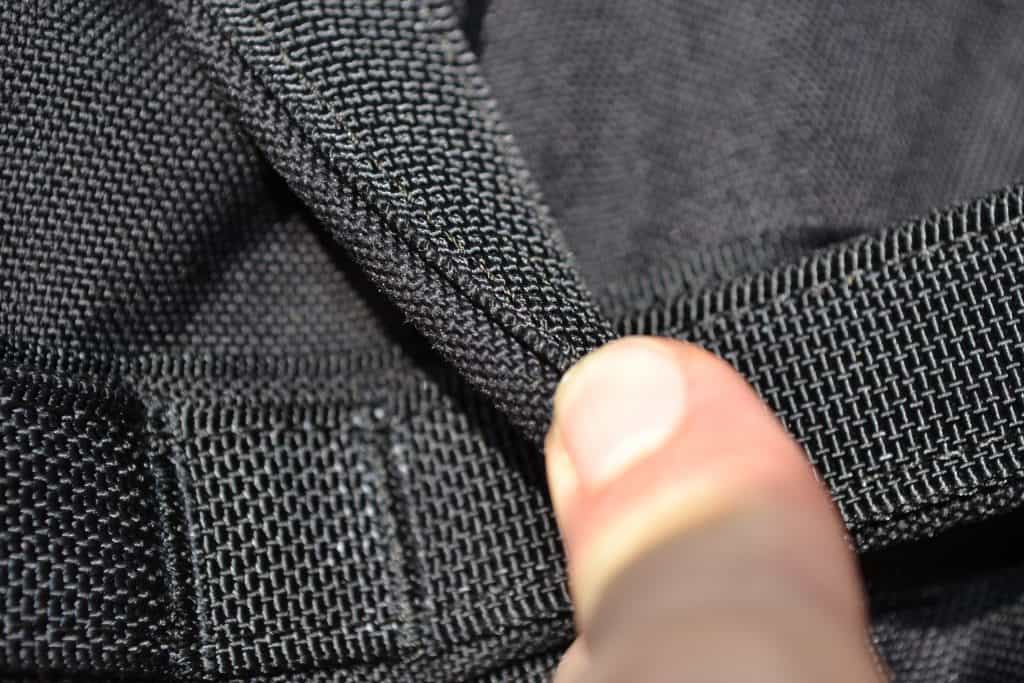 The time lapse video above was my first use of the bag, and the webbing between thumb and index was in pain after that workout.
I think that was primarily due to the sandbag cleans.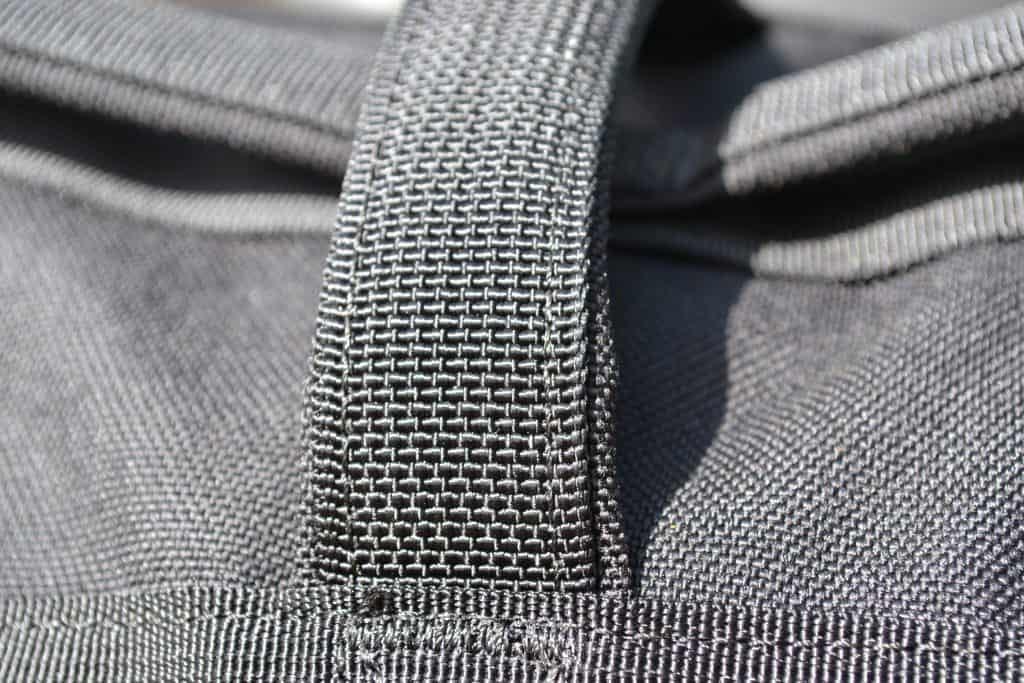 Since the, I have done many, many cleans – and no longer have that problem.
GORUCK 60 lb Sandbag – In Summary
The sandbag is a great piece of strength building and conditioning gear.
I've wanted to pick one up since seeing the GORUCK sandbag on sale – and there's no better time now that the Sandbag & Ruck Training program has launched.
The GORUCK sandbag is expensive, but is nicely made and has a lifetime guarantee.
It's got handles galore – which is what you want in a sand bag.
The double velcro closure filler bag works as advertised and helps keep from making a mess.
As I put more time in with this sandbag, I'll put updates here on durability.
But, I don't foresee issues, because just like their rucksacks, this thing is GORUCK tough.
(And if it does have problems, Scars has your back.)
Want more options for sandbag training?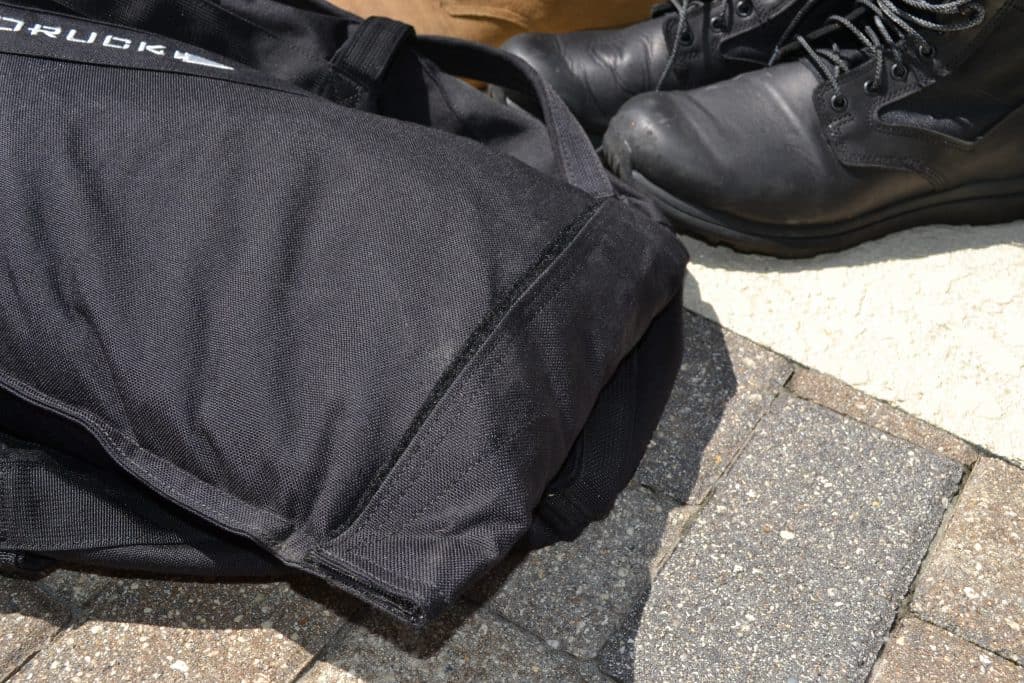 Photo Credits
Some product photos on this page are property of GORUCK.
This website is not affiliated or associated with CrossFit, Inc. CrossFit is a registered trademark of CrossFit, Inc.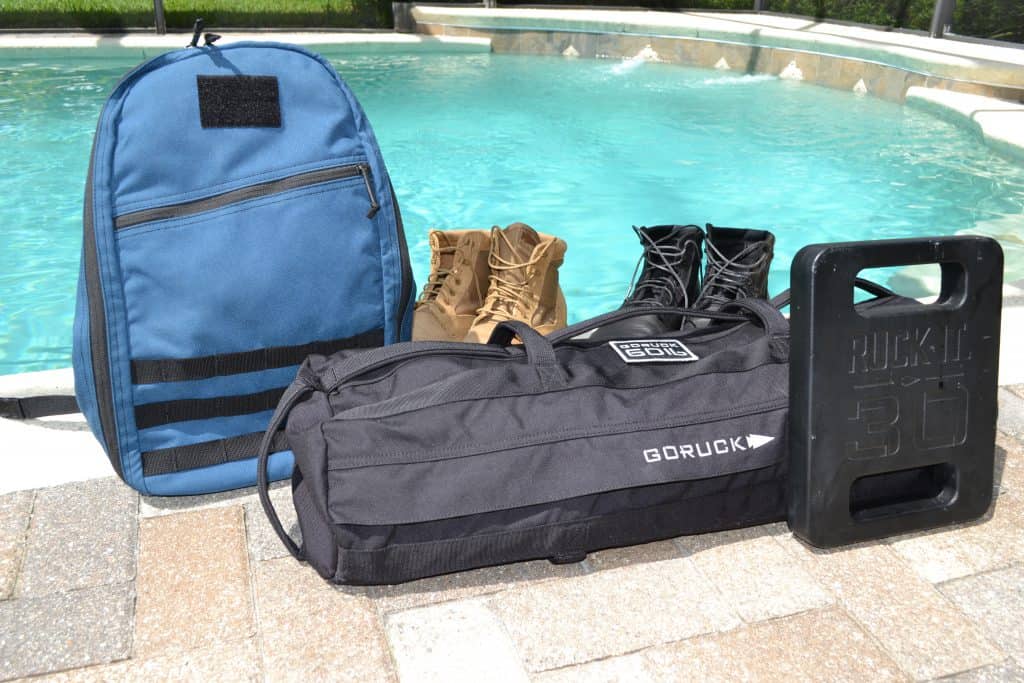 Affiliate Disclaimer
We are an affiliate of GORUCK. If you buy gear after clicking the links in this article, we receive a small commission at no extra cost to you. This helps us to bring you in-depth information and content on this training equipment.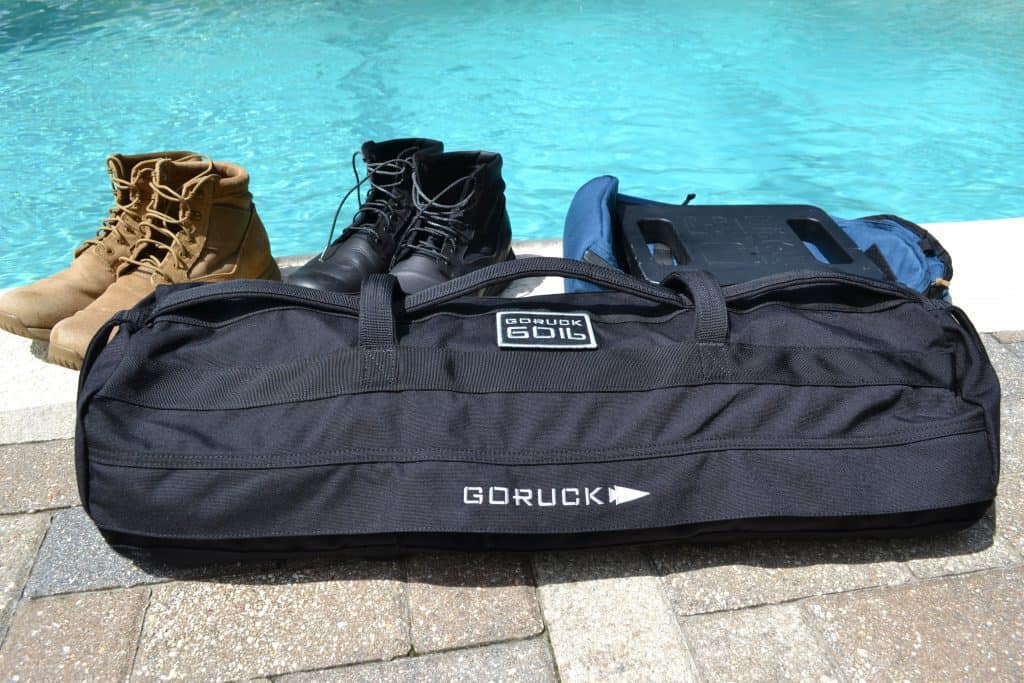 Tim is the founder of FitAtMidlife.com – an avid gym rat for 30+ years, he's a reviewer of many, many shoes – and founder of the Speed Bag Gathering – the world's only gathering of speed bag punching enthusiasts.  See more gym reviews at Tim's YouTube channel.