We'll be reviewing the Nike Metcon 8 in this article. It's here – the most anticipated CrossFit shoe launch every year is the Nike Metcon series.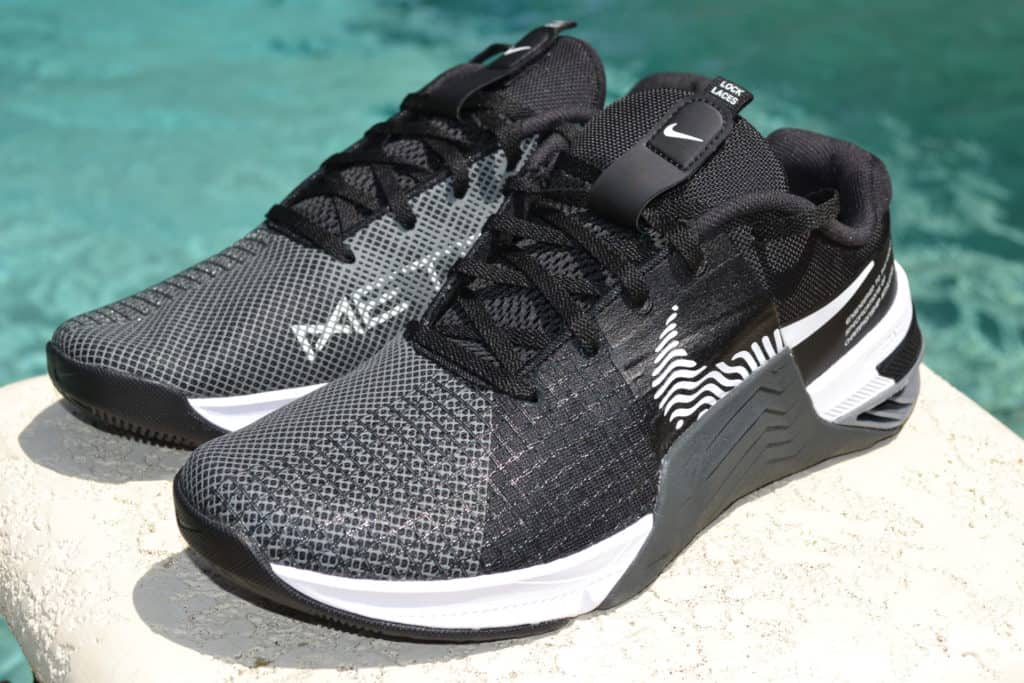 The Metcon series was introduced in 2015 and has since evolved to be one of the most sought-after series for cross-training shoes. Now in its eighth iteration, let's see how it changed and improved from its predecessors.
Where can you get the Nike Metcon 8? Check out the selection from Rogue Fitness:
Let's dive-in and take a look at this phenomenal cross training shoe.
Nike Metcon 8 Review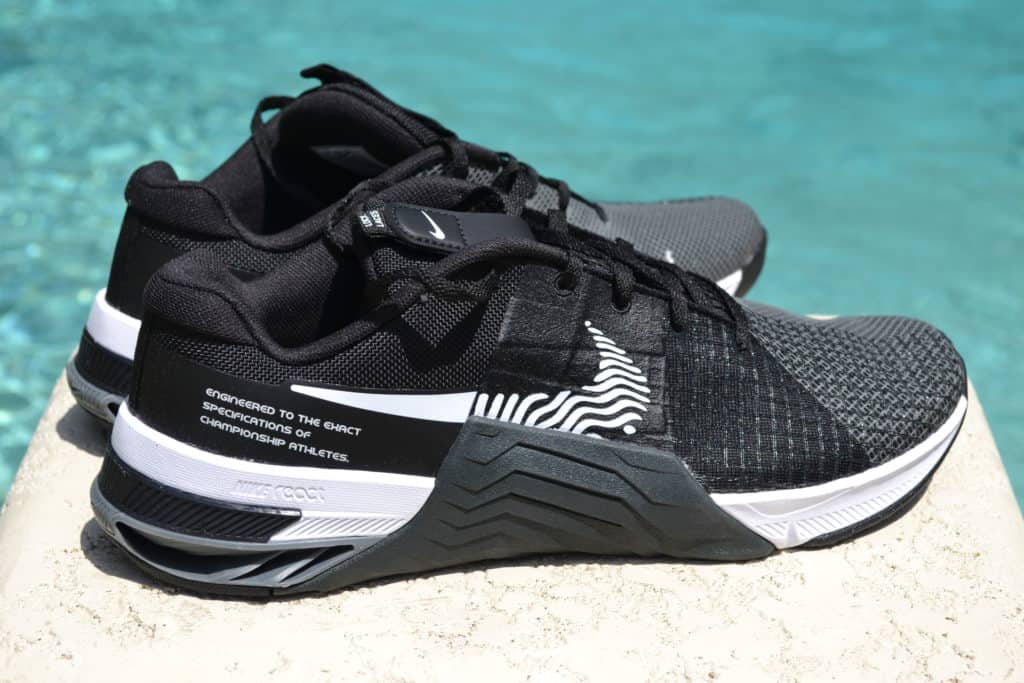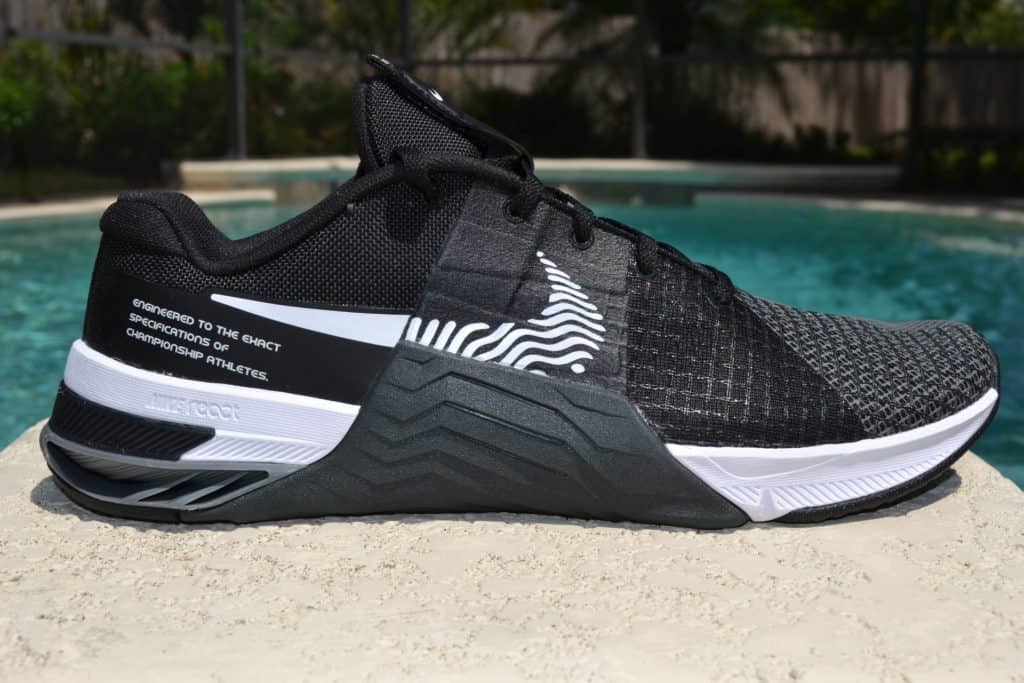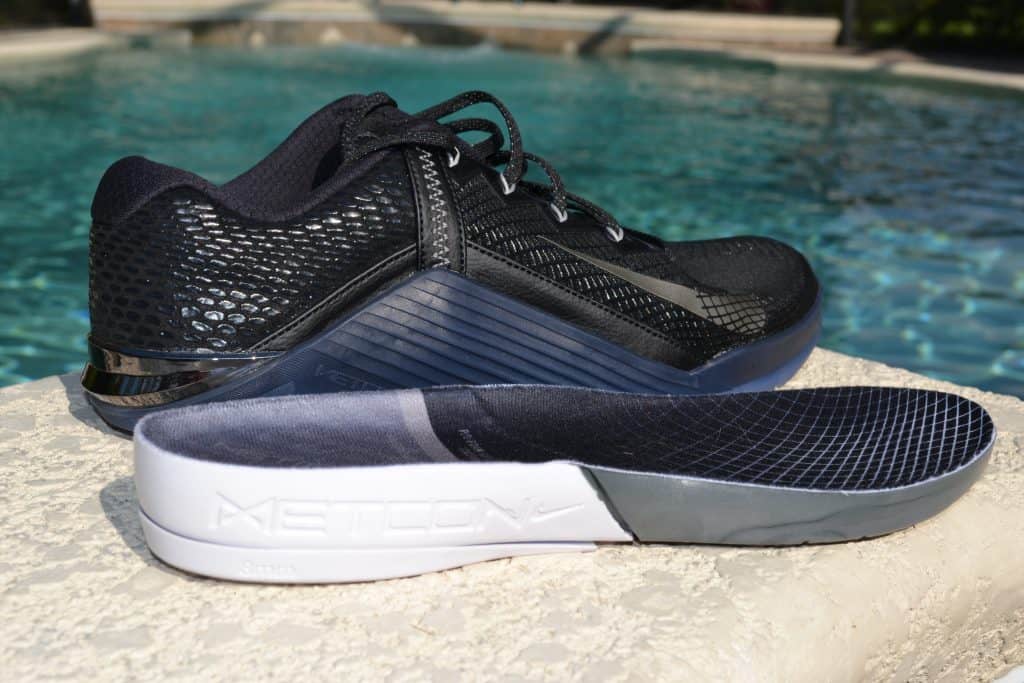 To be crystal clear – the term "Hyperlift" is now stricly marketing fluff. There is no shim included with these shoes.
I think people will have mixed feelings on this – those that used the Hyperlift shims really appreciated that it made the shoes for comfortable and effective for squats, wall-balls, and more.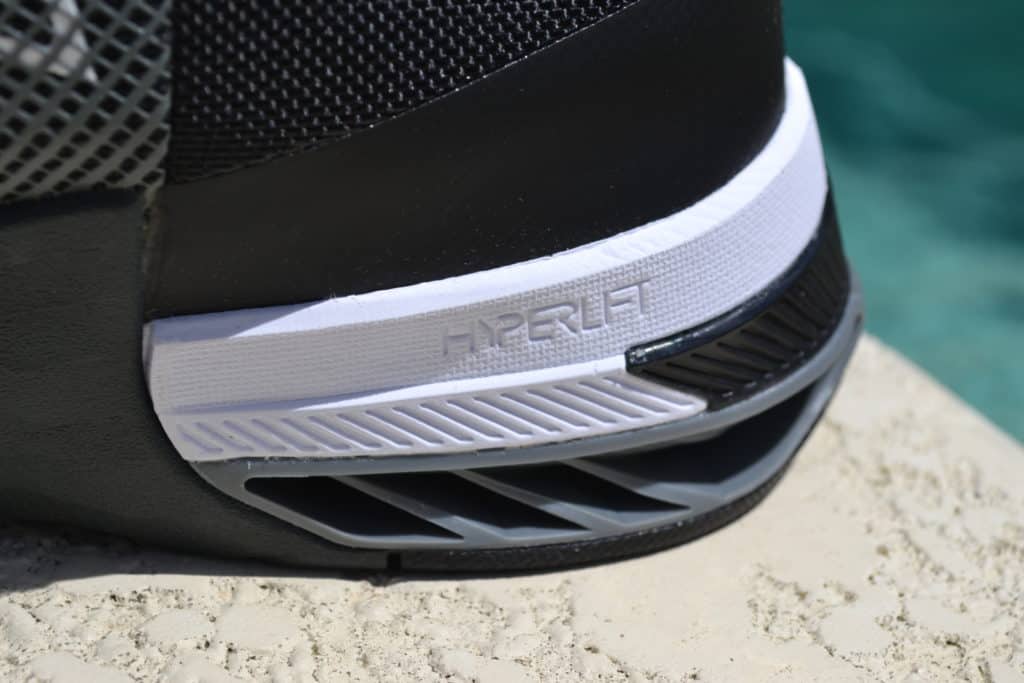 The Nike Metcon 7 didn't have the Hyperlift shims either. What else might be missing from the Metcon 8? The flywire from the 7 is also gone.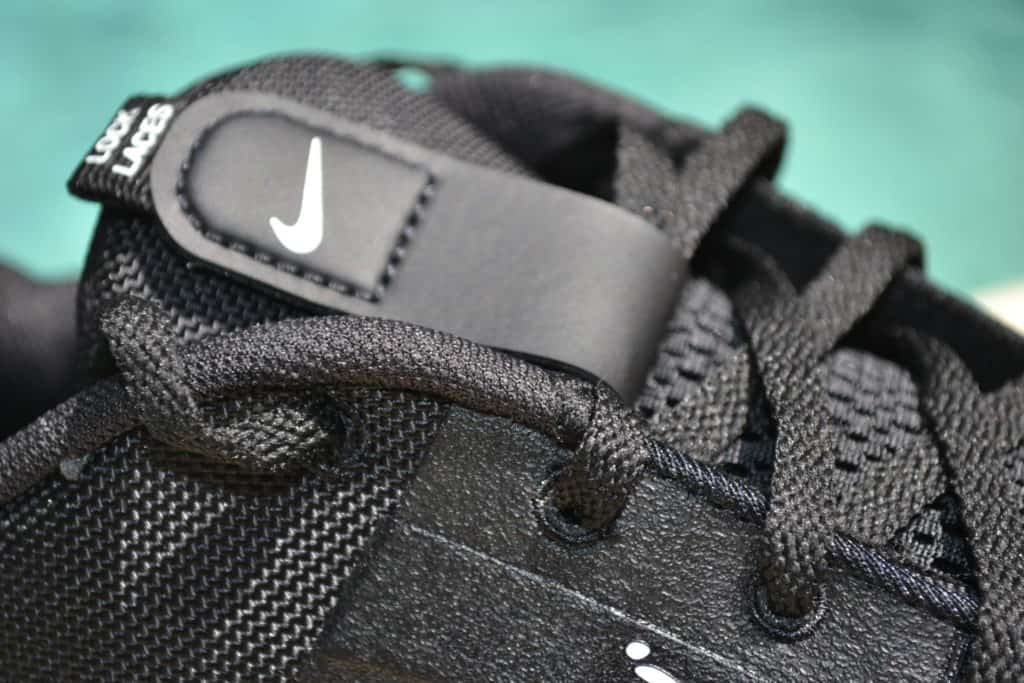 Ok, so FlyWire and Hyperlift shims are a thing of the past. Let's focus on the positive.
This is one hell of a solid lifting shoe.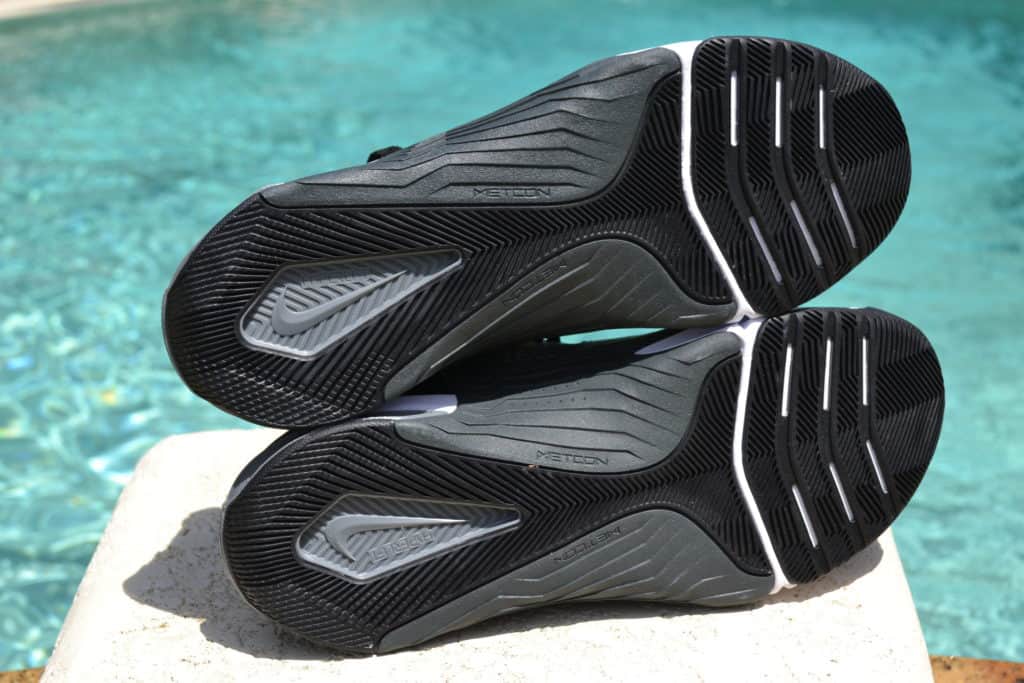 These have great grip, with minimal tread depth.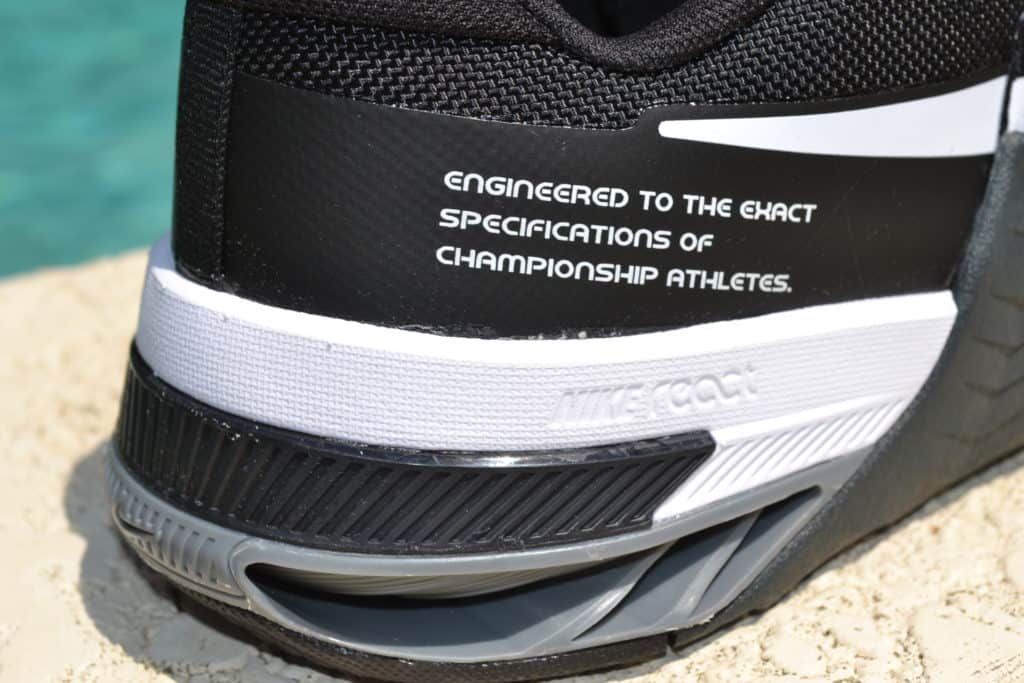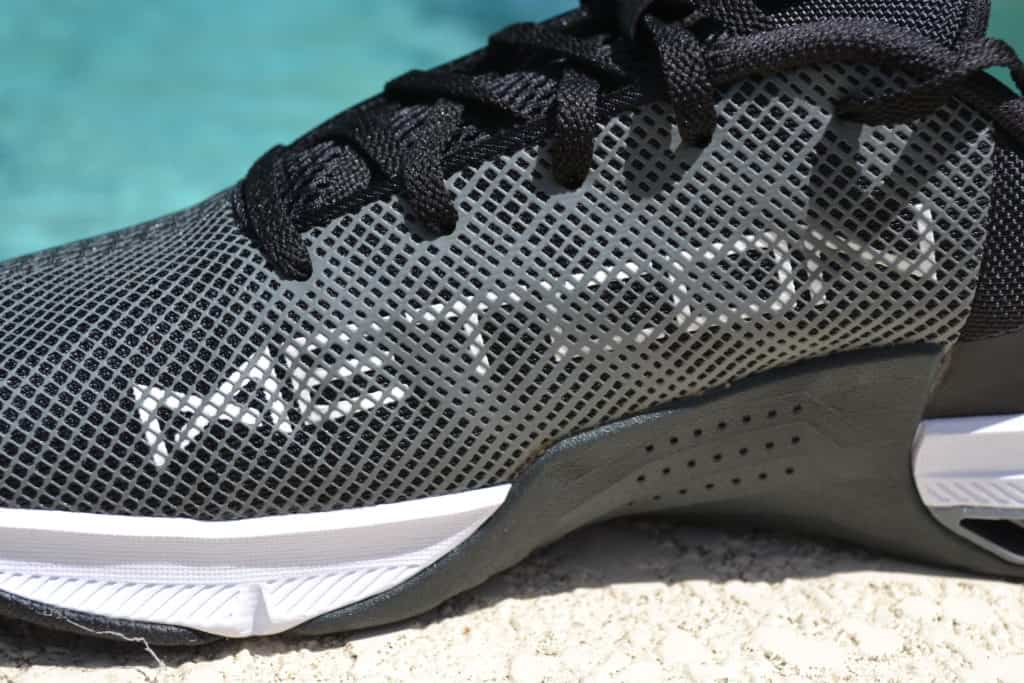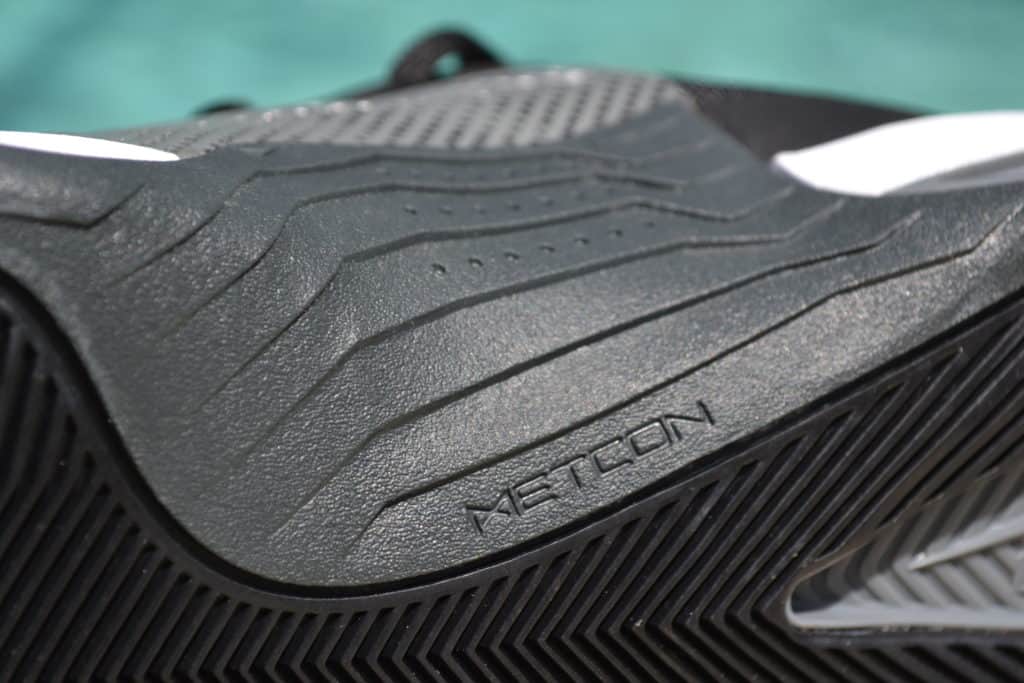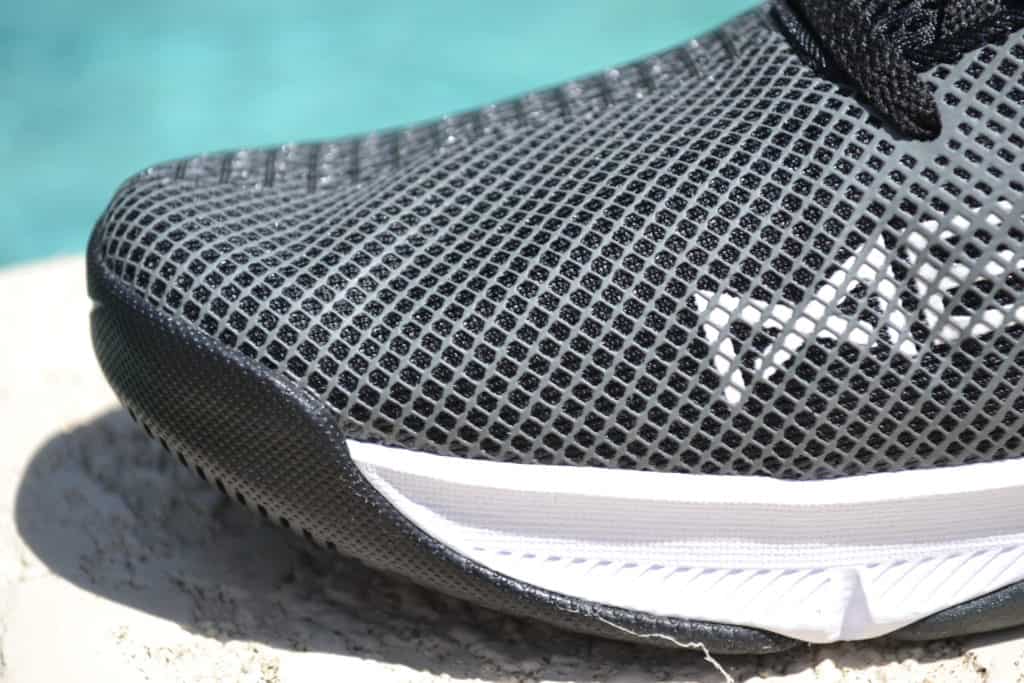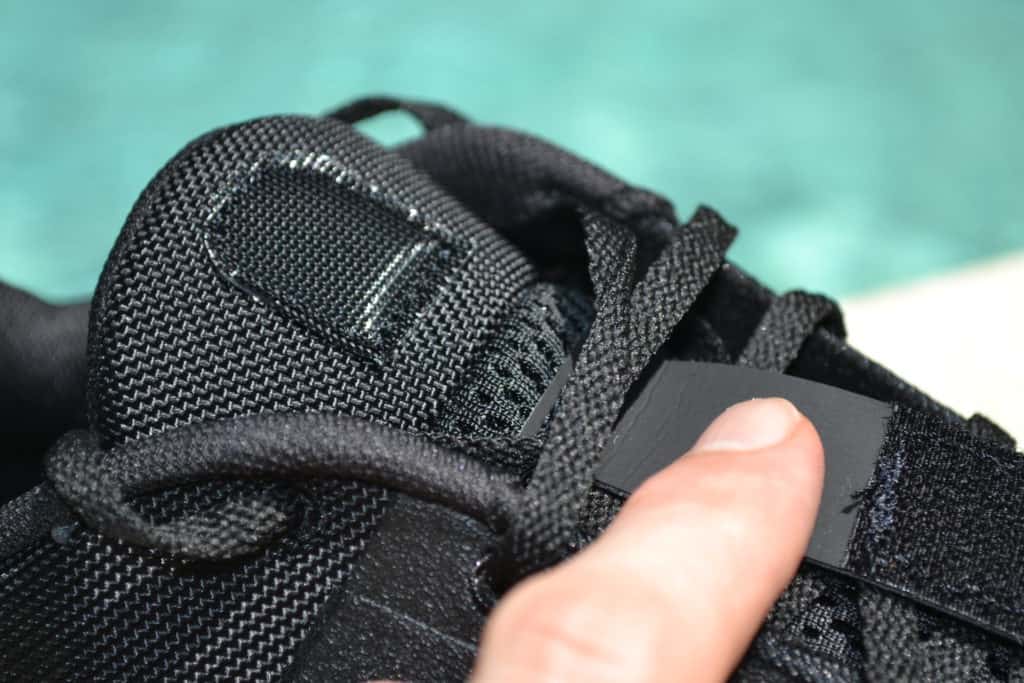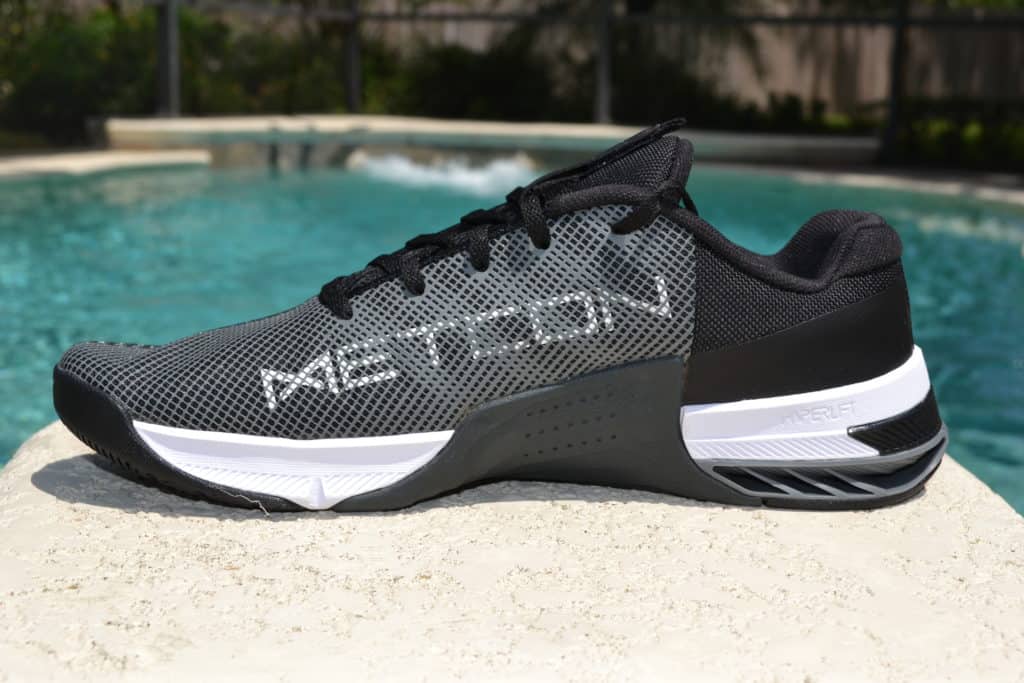 Nike Metcon 8 Versus Nike Metcon 7
Let's compare the two shoes – side by side. The Nike Metcon 7 was launched in 2021.
Let's compare the Nike Metcon 8 with it's predecessor from last year – the Nike Metcon 7. This is Nike Metcon 8 versus Nike Metcon 7.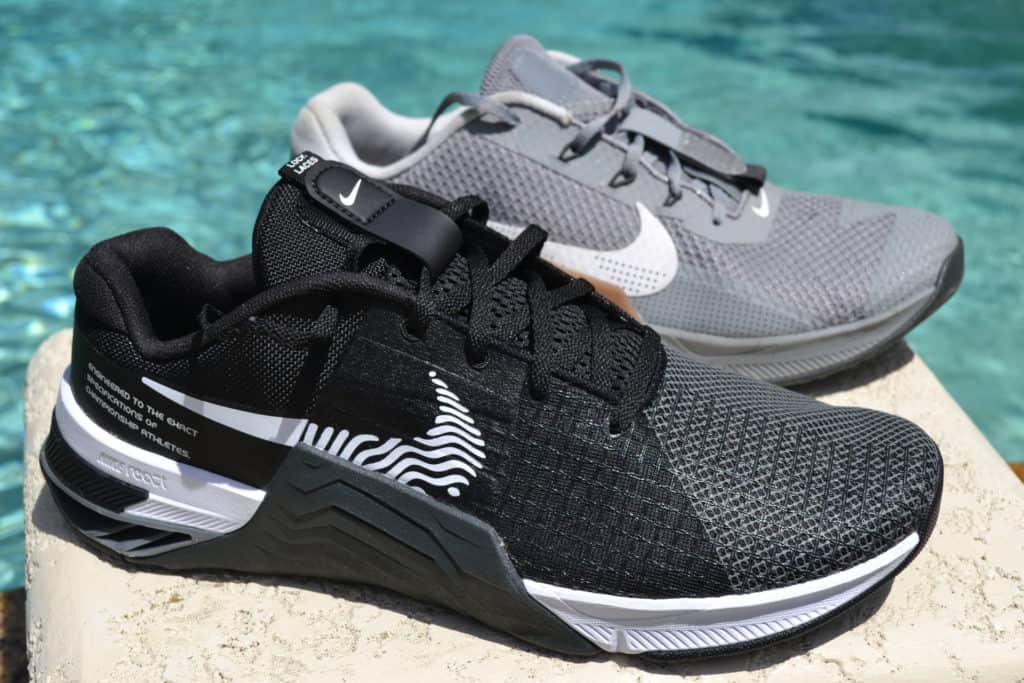 Key differences – Lace tab is lacking the lower velcro, FlyWire is gone.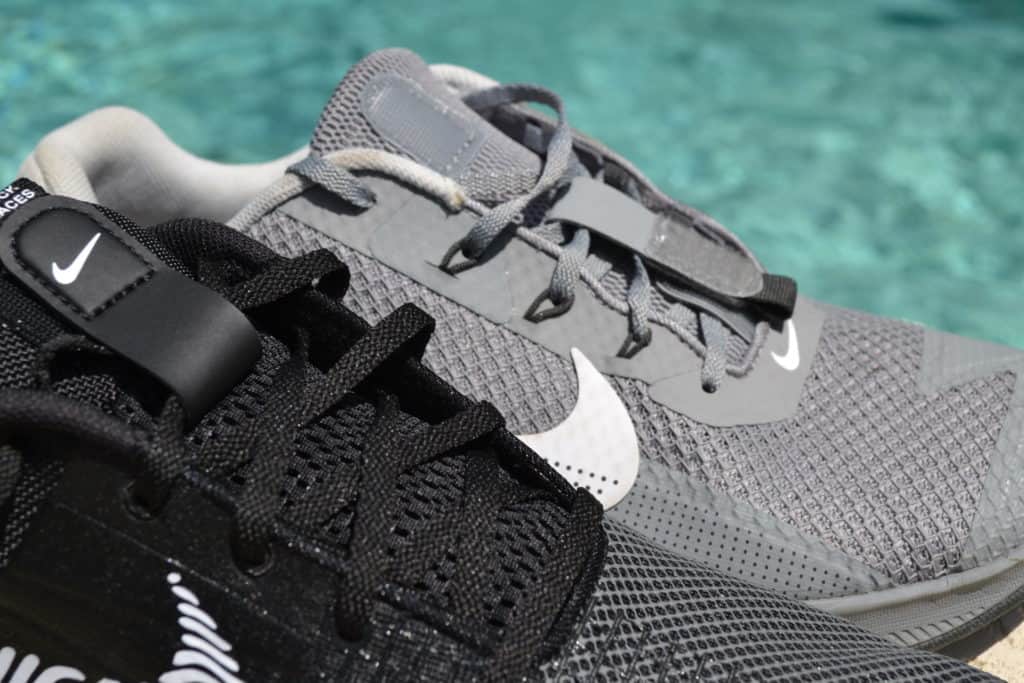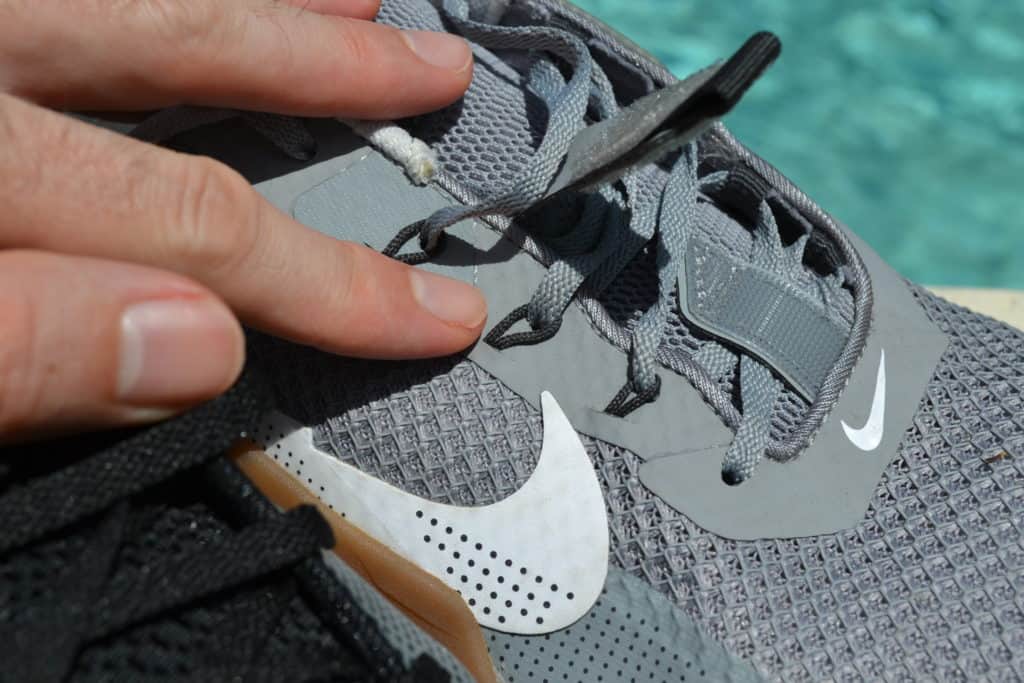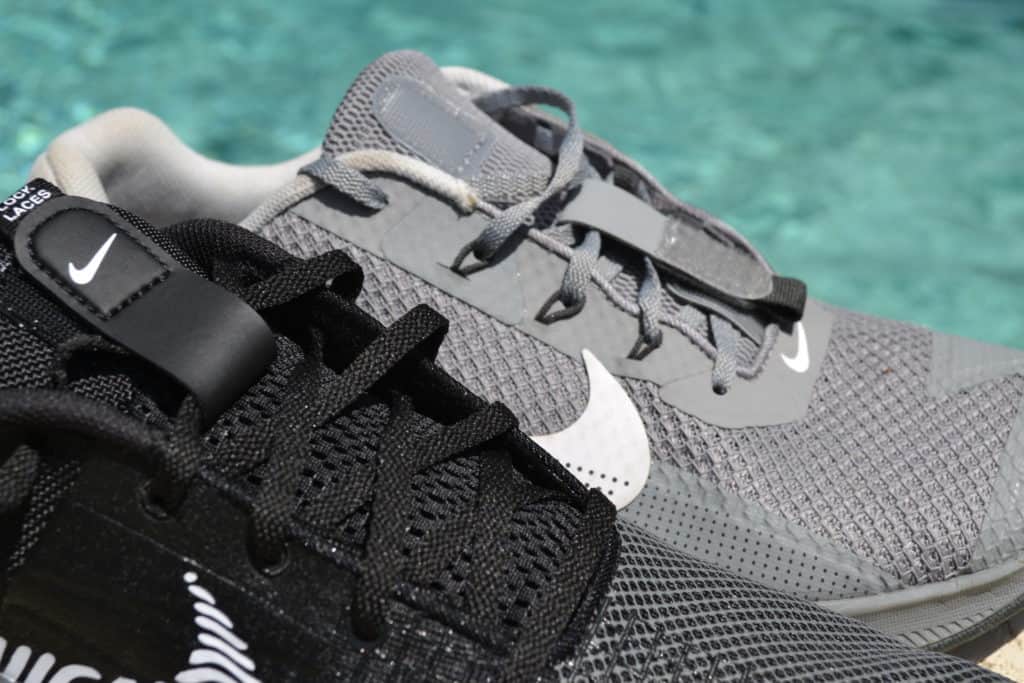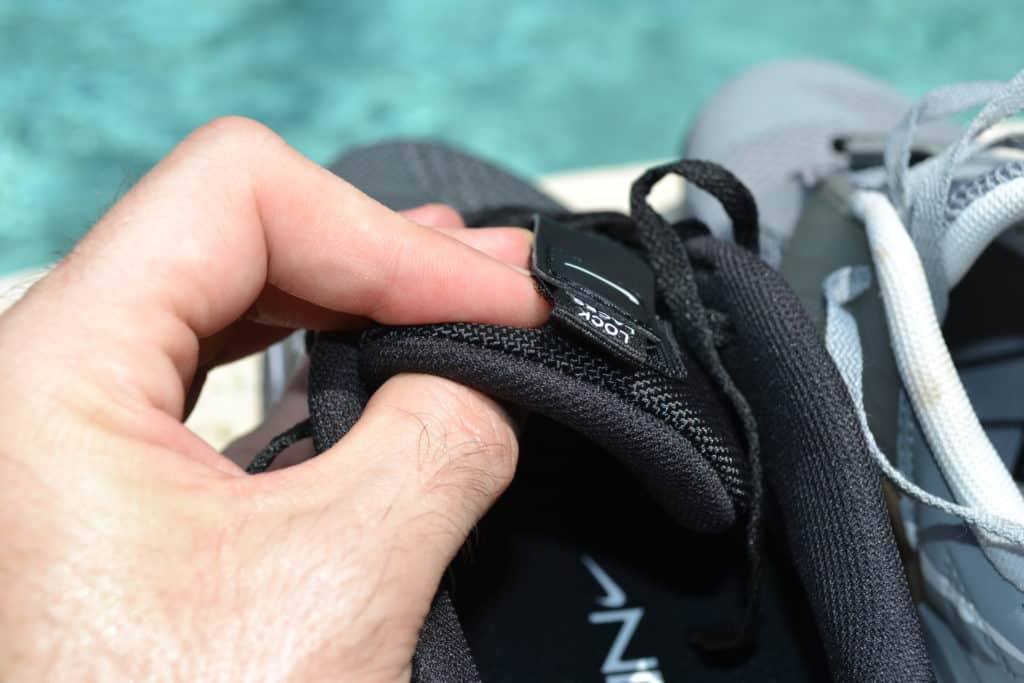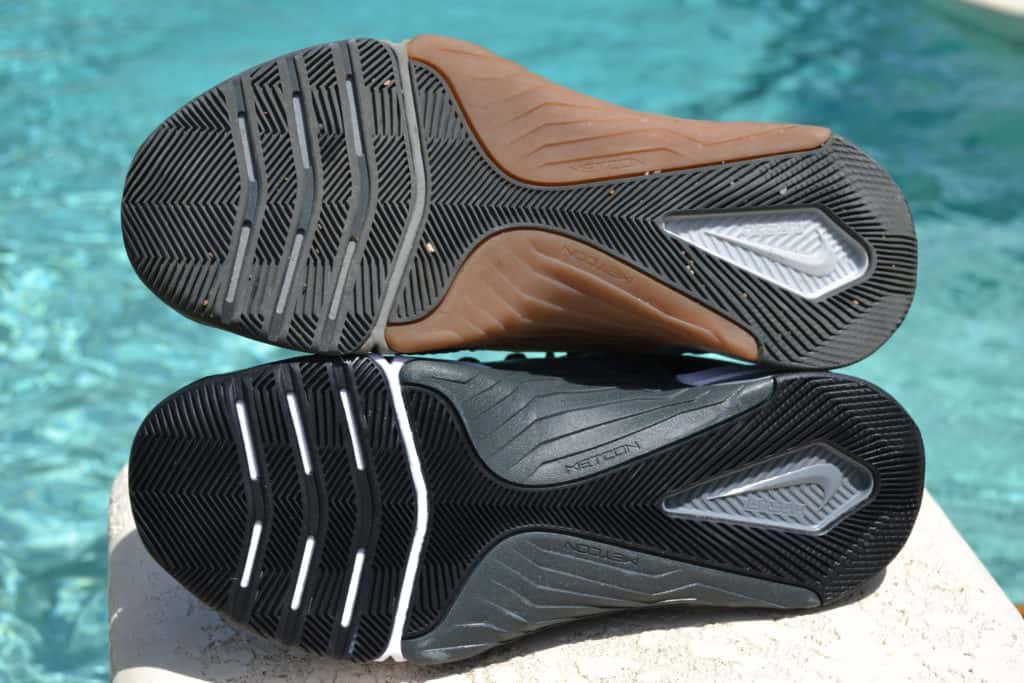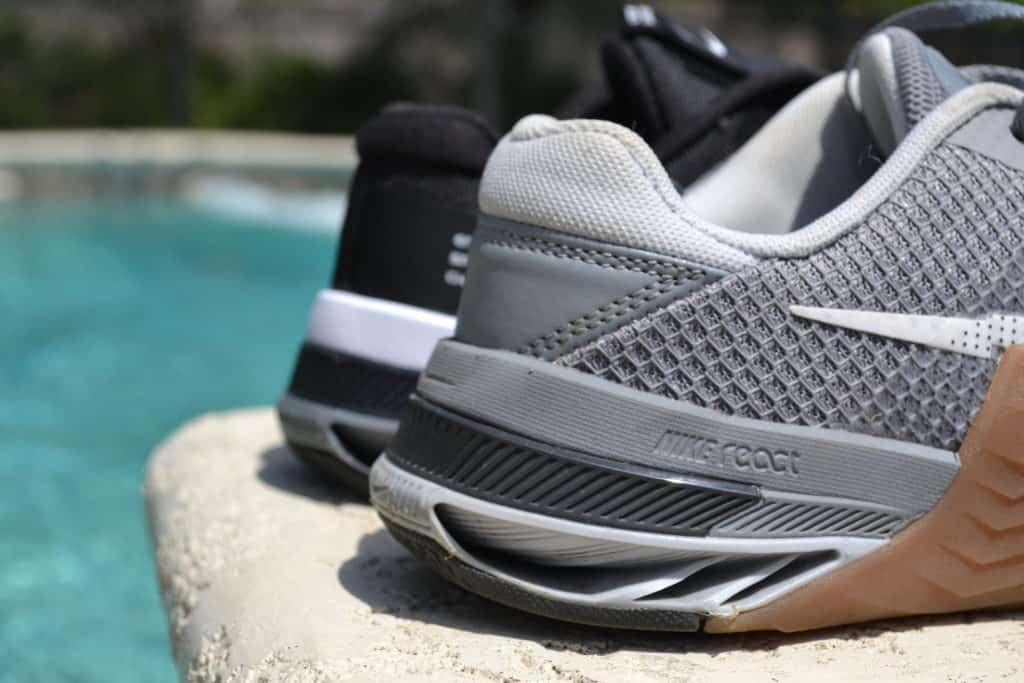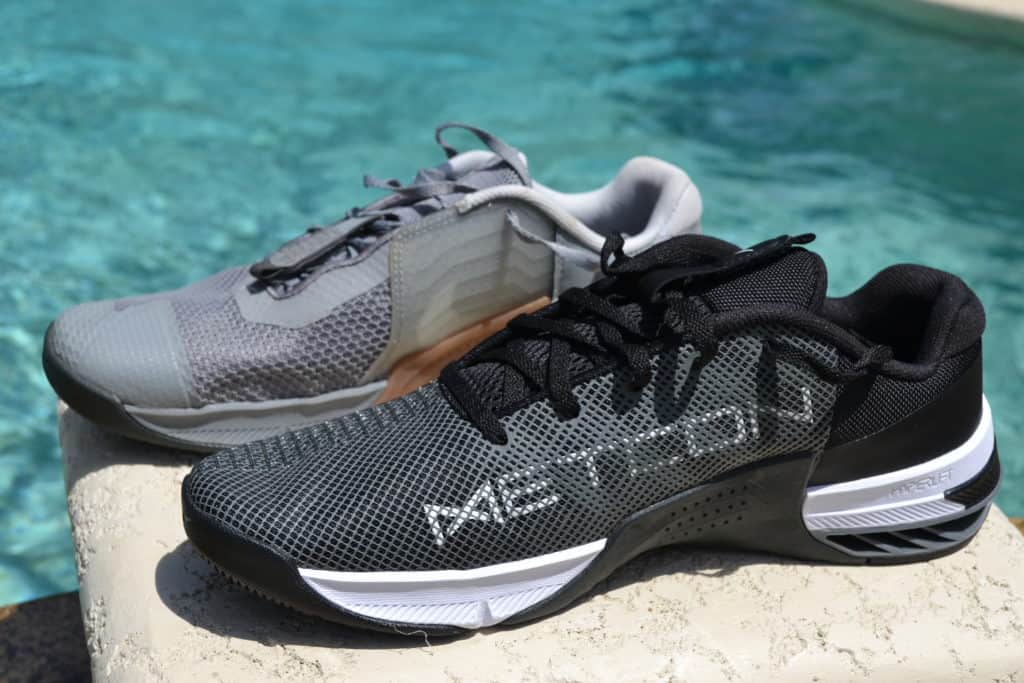 Nike Metcon 8 Review – In Summary
That's our close-up look at the Nike Metcon 8.
Metcon 8 still has the same stability and durability known for the Metcon series. One major change is the lighter upper with improved airflow and strategically textured overlays that keep your feet cool without sacrificing durability. Metcon 8 is now available in different colorways for men and women.
Looking for more options? Check out these other great products:
There's many more styles of the Nike Metcon 8 available now.
You can also get the Nike Metcon 7 AMP and probably at a DISCOUNT!. Nike isn't making this shoe anymore – so get your size while you can.
More CrossFit shoes.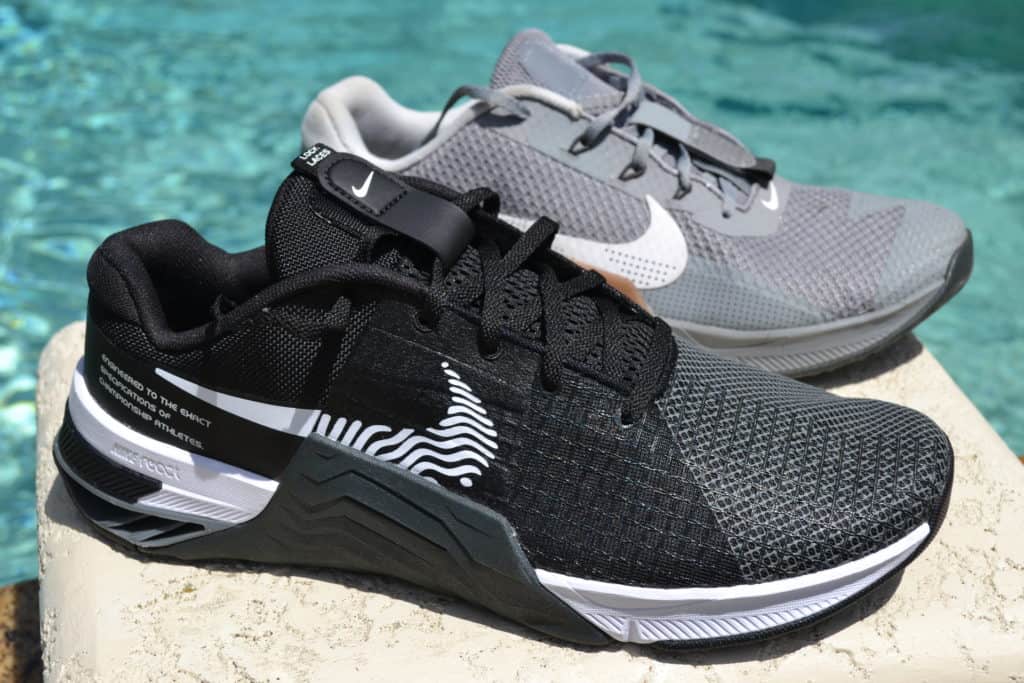 Photo Credits
Some product photos on this page are the property of Nike.
This website is not affiliated or associated with CrossFit, Inc. CrossFit is a registered trademark of CrossFit, Inc.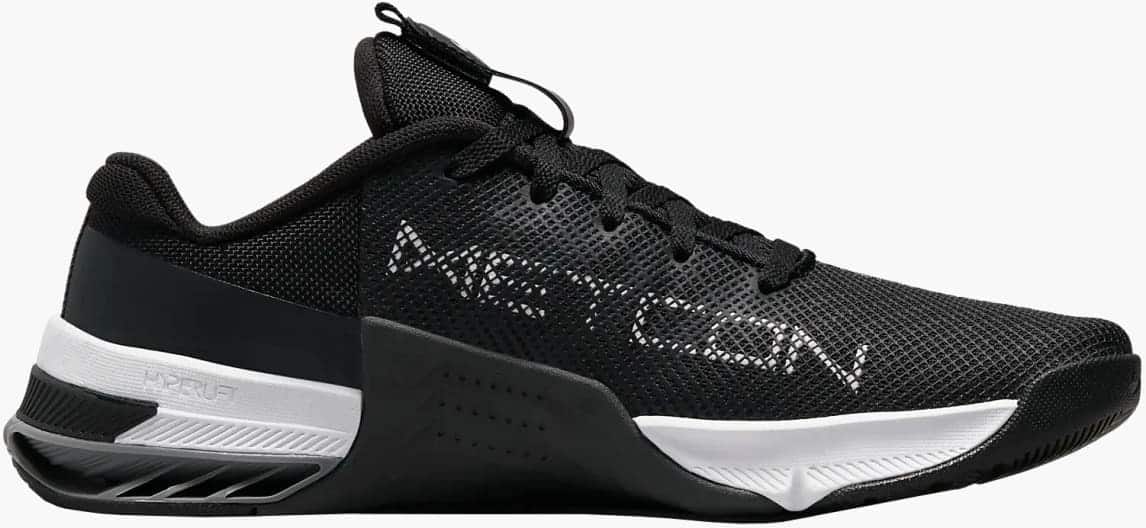 Affiliate Disclaimer
We are an affiliate of Rogue Fitness and others that sell this training gear. If you buy clothing or other training gear after clicking the links in this article, we receive a small commission at no extra cost to you. This helps us to bring you in-depth information and content on these great training products.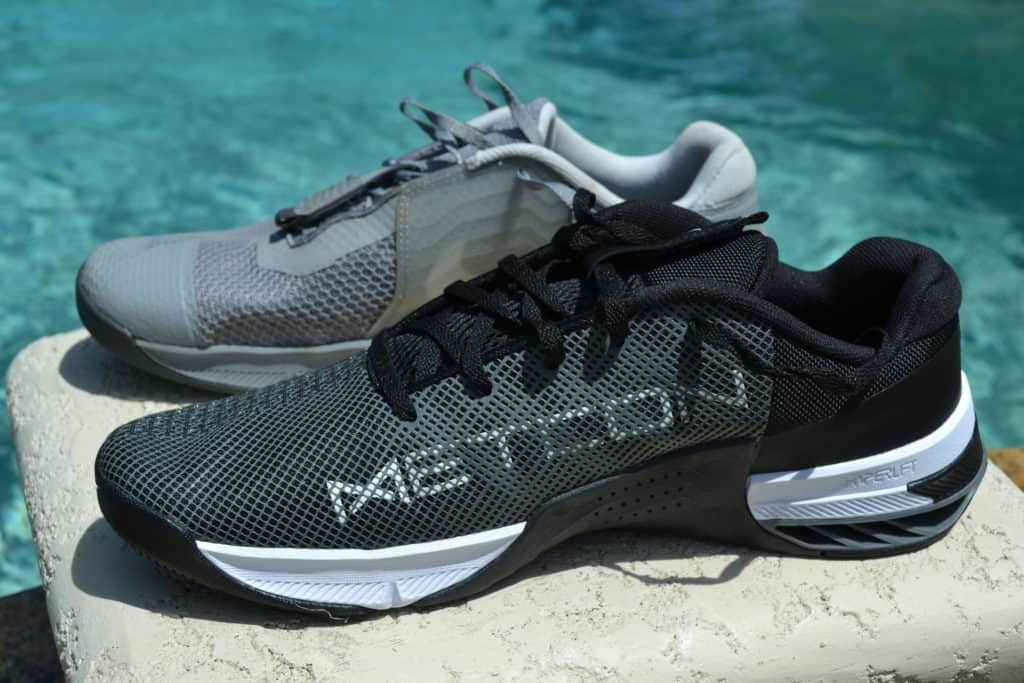 Tim is the founder of FitAtMidlife.com – an avid gym rat for 30+ years, he's a reviewer of many, many shoes – and founder of the Speed Bag Gathering – the world's only gathering of speed bag punching enthusiasts.  See more gym reviews at Tim's YouTube channel.