Here's our review of the Nike Metcon 6 – the newest CrossFit style training shoe from Nike for 2020.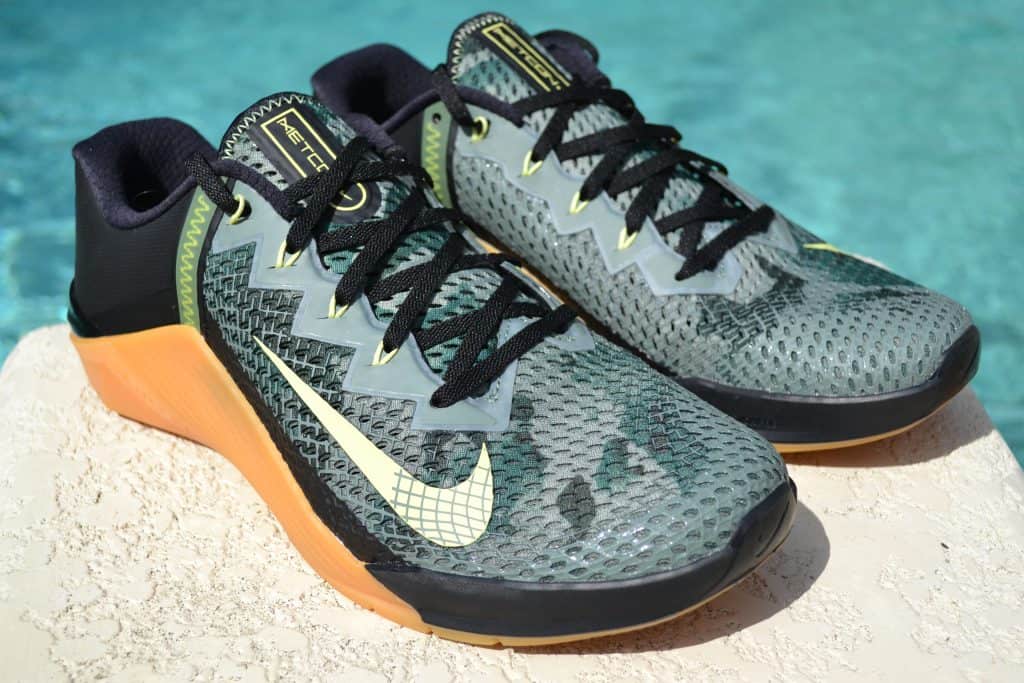 What's new with this shoe as compared to the Nike Metcon 5?
Not that much – but that's OK because the Nike Metcon 5 was really, really good.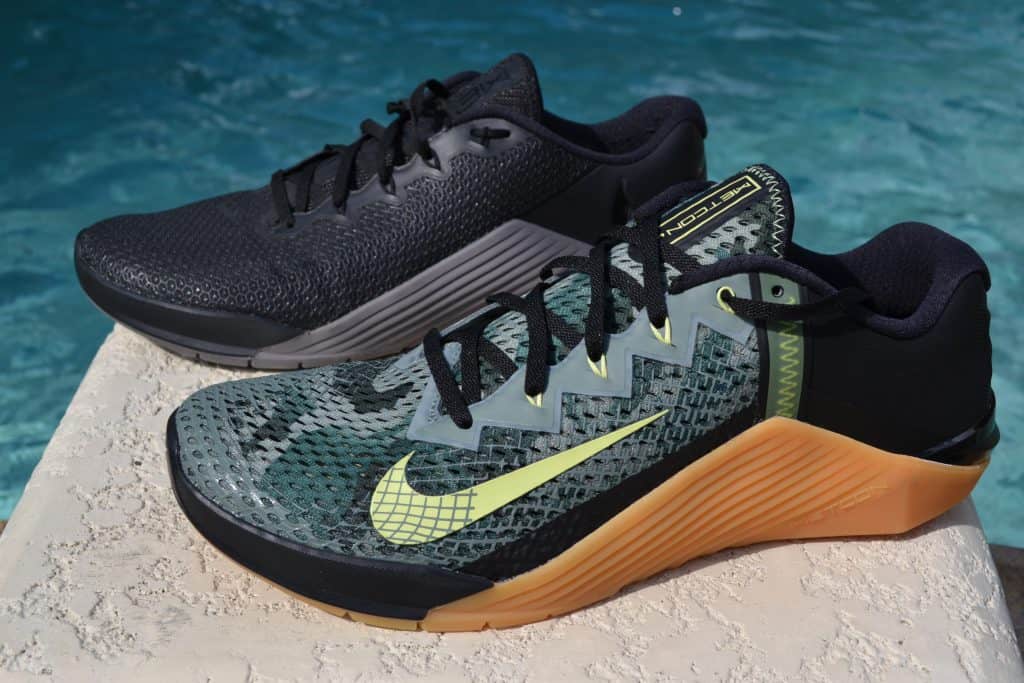 Read on to find out what the changes and improvements are.
Here's some of the styles we are going to look at:
Nike Metcon 6 Shoe Review – Video Review on our YouTube Channel
Why read when you can watch? Check out this video from our YouTube channel:
Nike Metcon 6 Shoe Review – Overview
Let's go through an overview of the Nike Metcon 6.
This is one of 2 launch colorways for Men – it's technically called "Black/Limelight/Gum Medium Brown/Limelight" but I'm calling it the Nike Metcon 6 camo.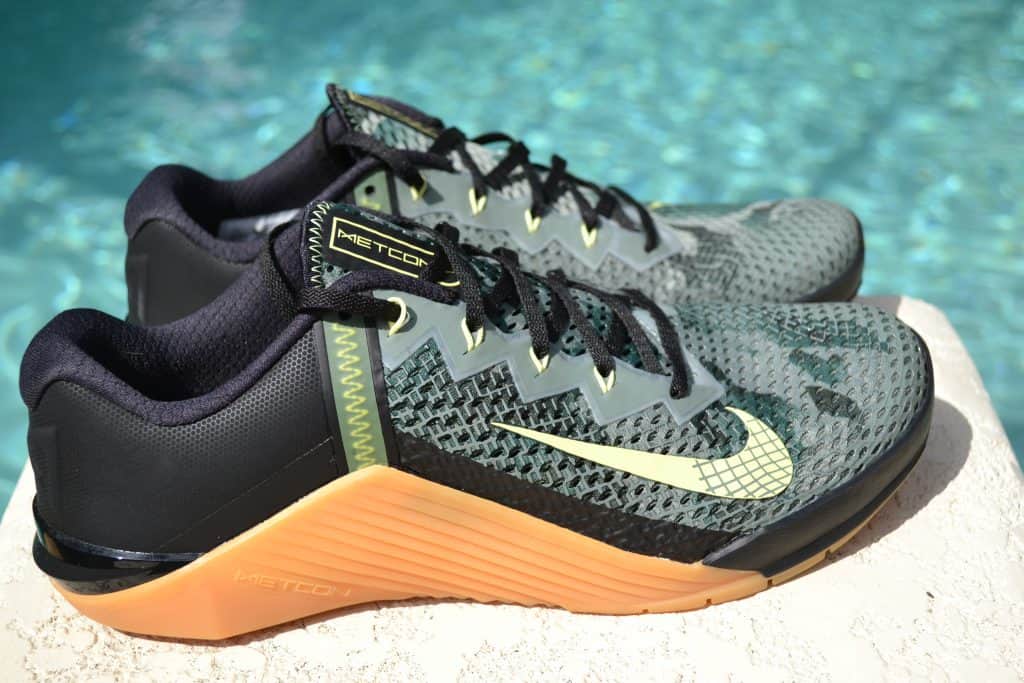 It might look hot, but it is going to keep you cool.
This shoe has an all-new upper, and it's very breathable. Nike claims it is 18% more breathable than the Nike Metcon 5.
How is this feat performed?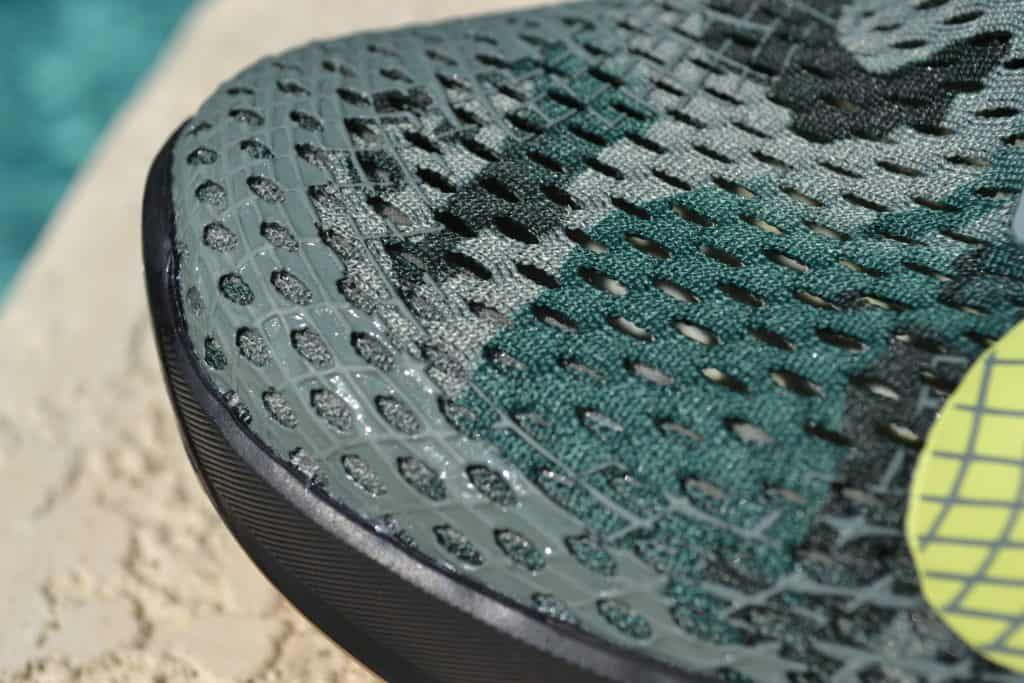 The upper has very large perforations in it – so big that the sun shines through.
So, the breathable upper is the big difference from last year's Nike Metcon 5.
But to be honest, Nike put so many great performance features into the Nike Metcon 5 I'm glad they didn't mess with success.
Let's review those great performance features.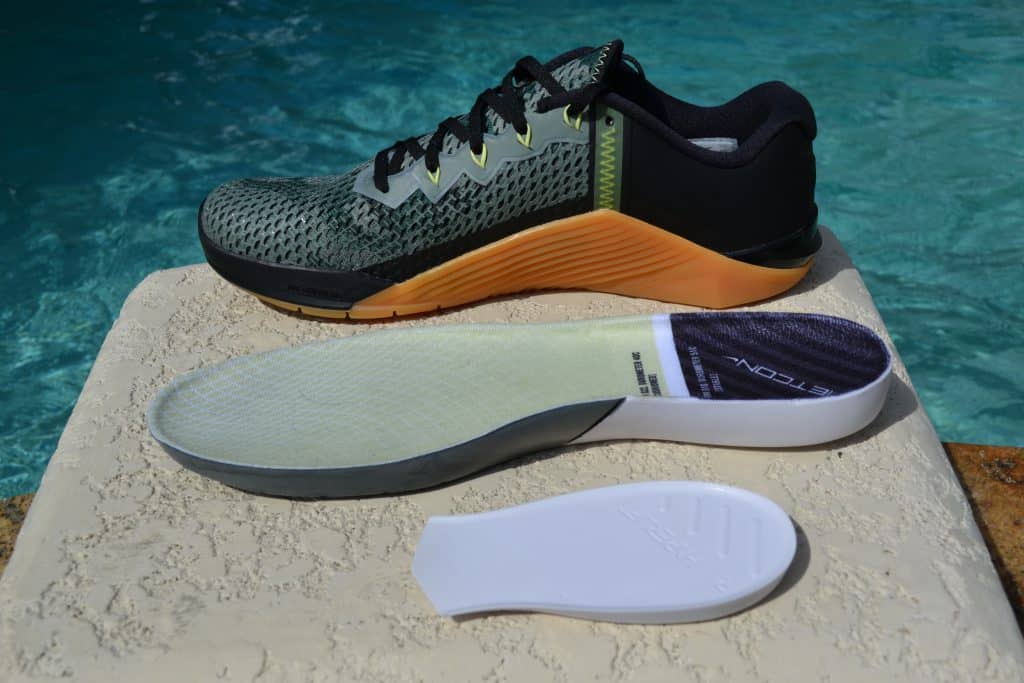 The removable midsole of the shoe (that's the part between the outsole and your foot – is made from 2 kinds of foam.
The heel is stable and firm – so you can squat, deadlift, clean, snatch on a firm foundation.
The forefoot of the midsole is a much more cushioned foam – and that's great for sprints, jump rope, box jumps, and more.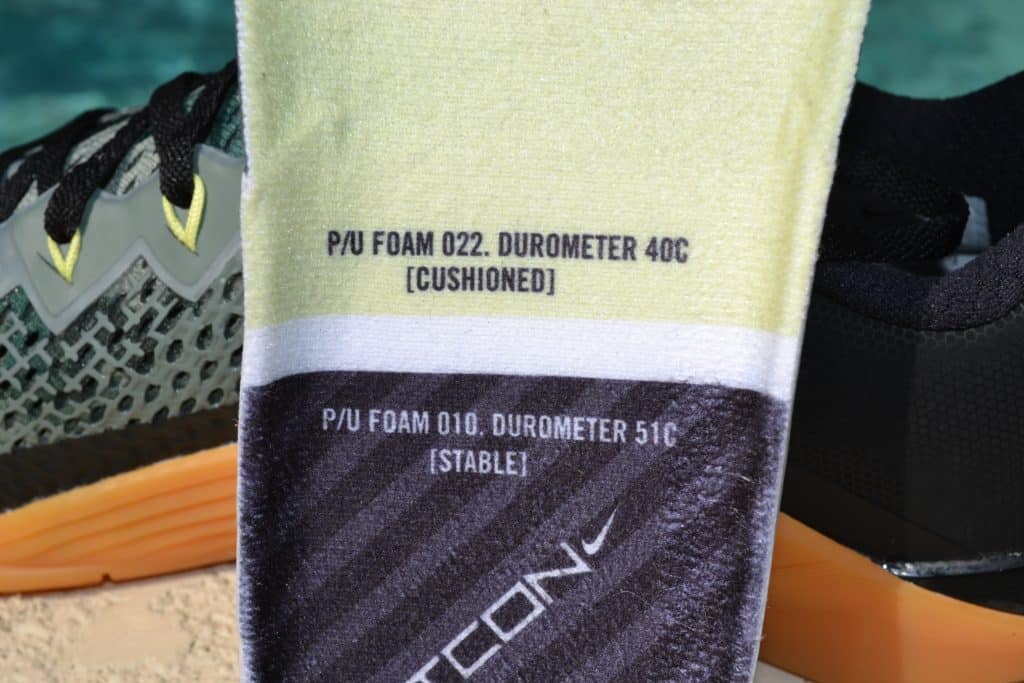 What's the heel to toe drop? I think it is 4 mm, but that's not a published number.
(I'm basing that on the fact that most of the shoe seems to be unchanged from last year's Nike Metcon 5.
The Hyperlifts are back too. These small, firm, drop-in wedges can give you an additional 8mm of heel to toe drop (for a total of 12) in the Men's shoe and an extra 6 (for a total of 10mm) in the women's shoe.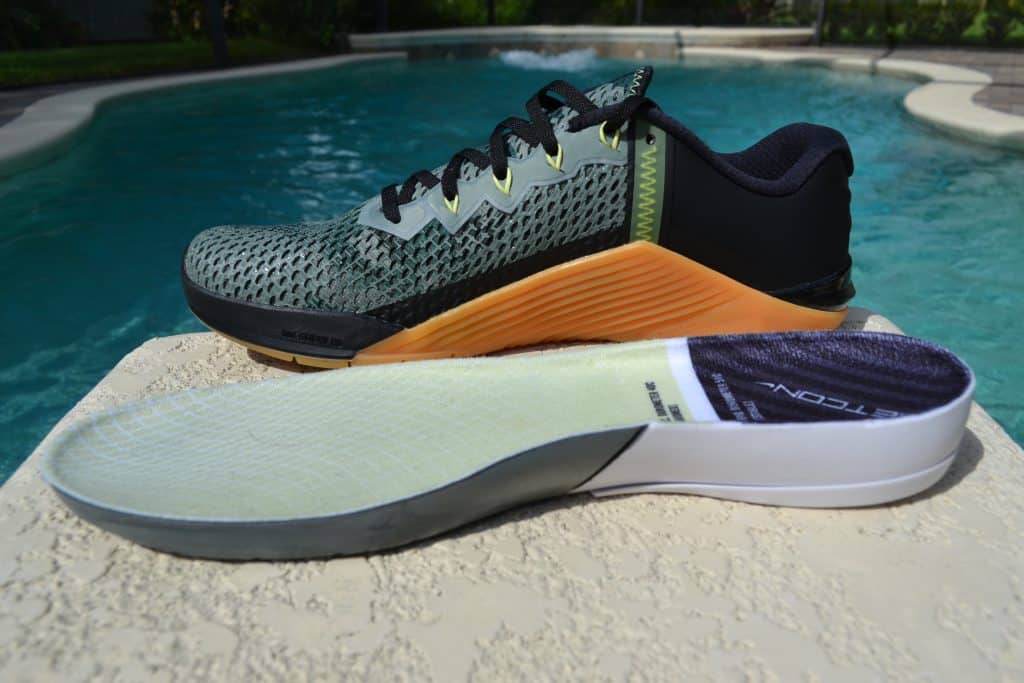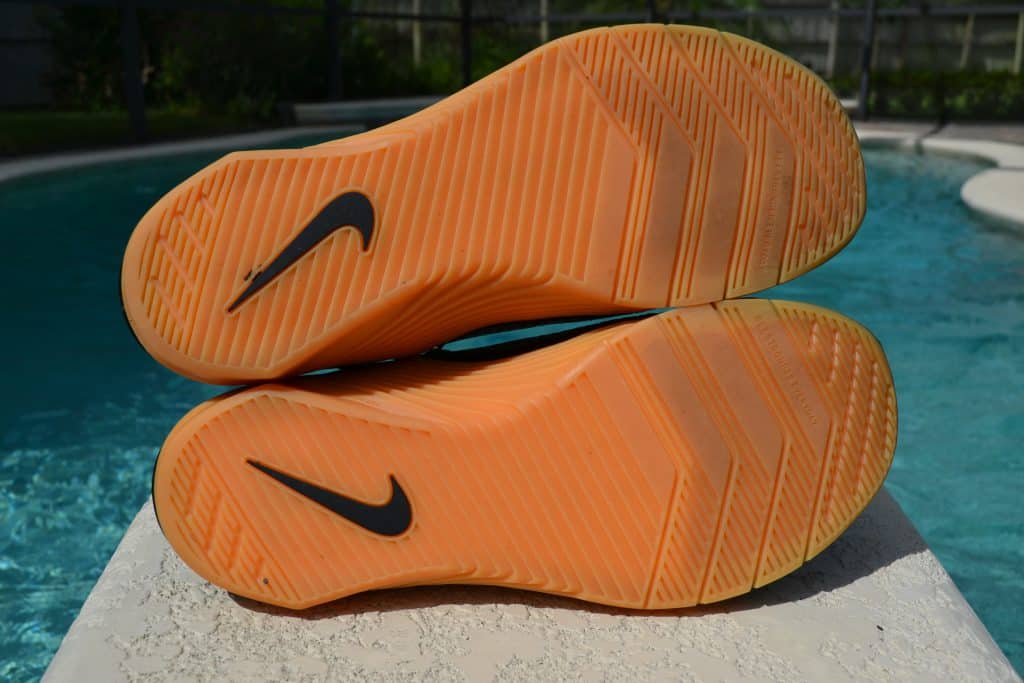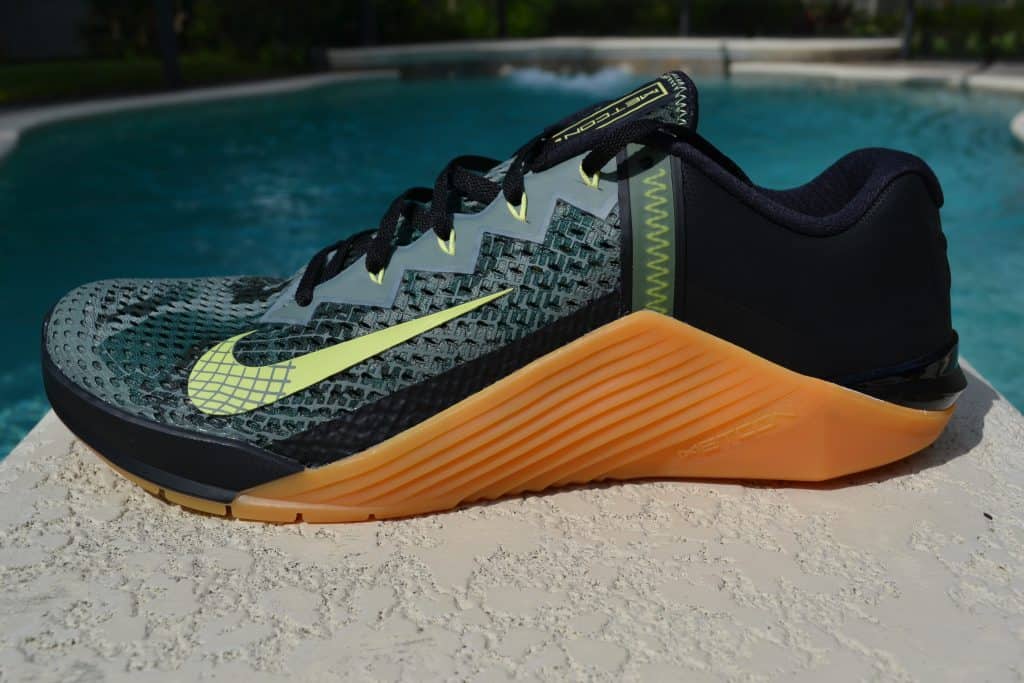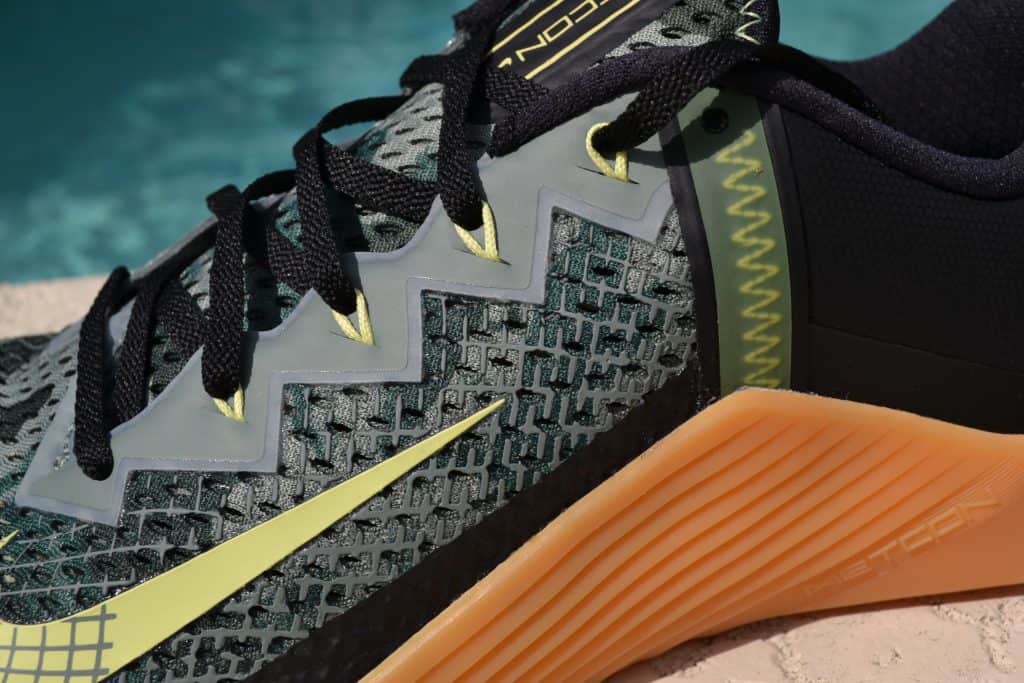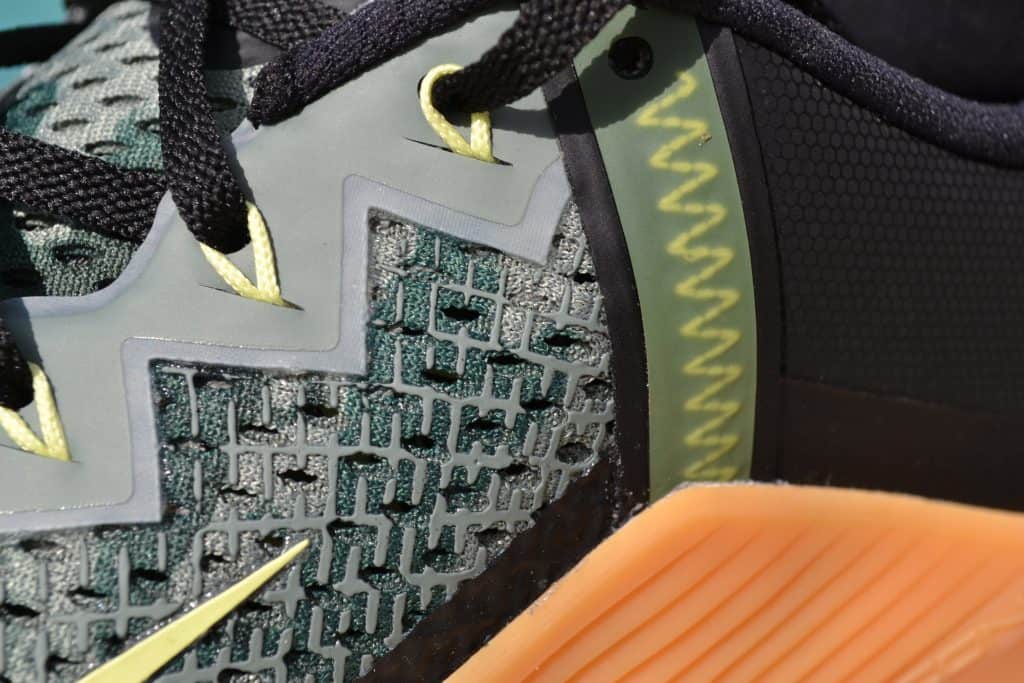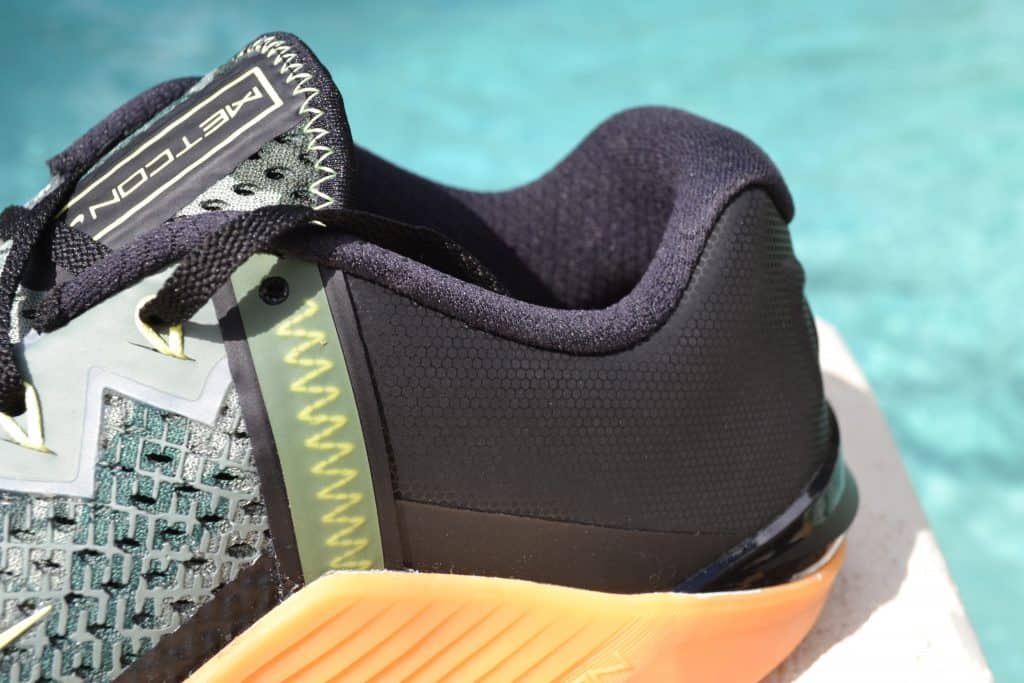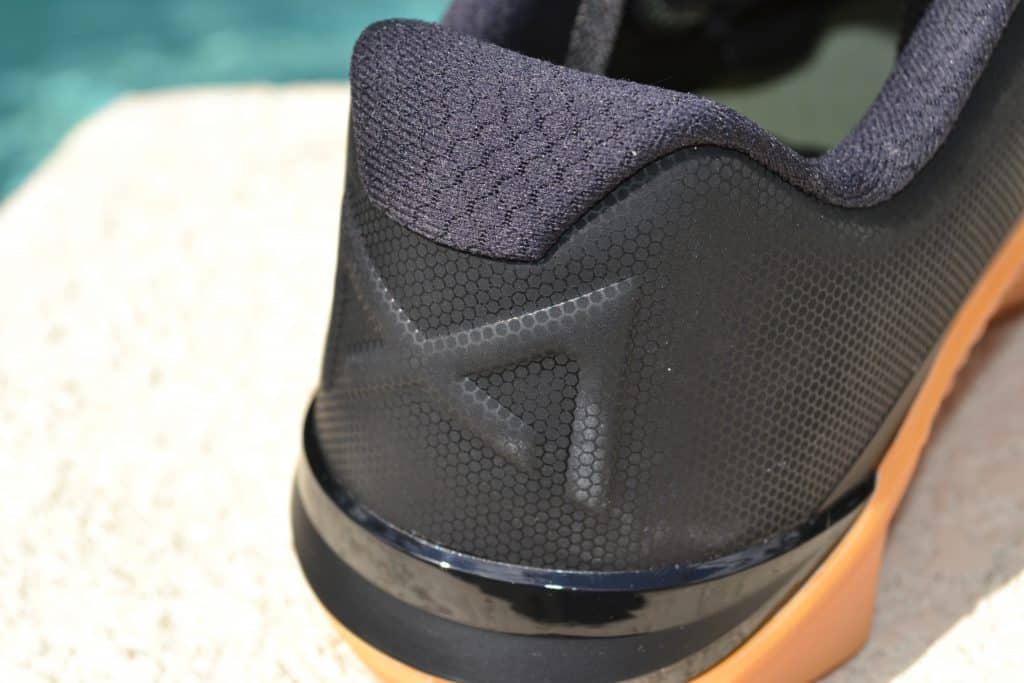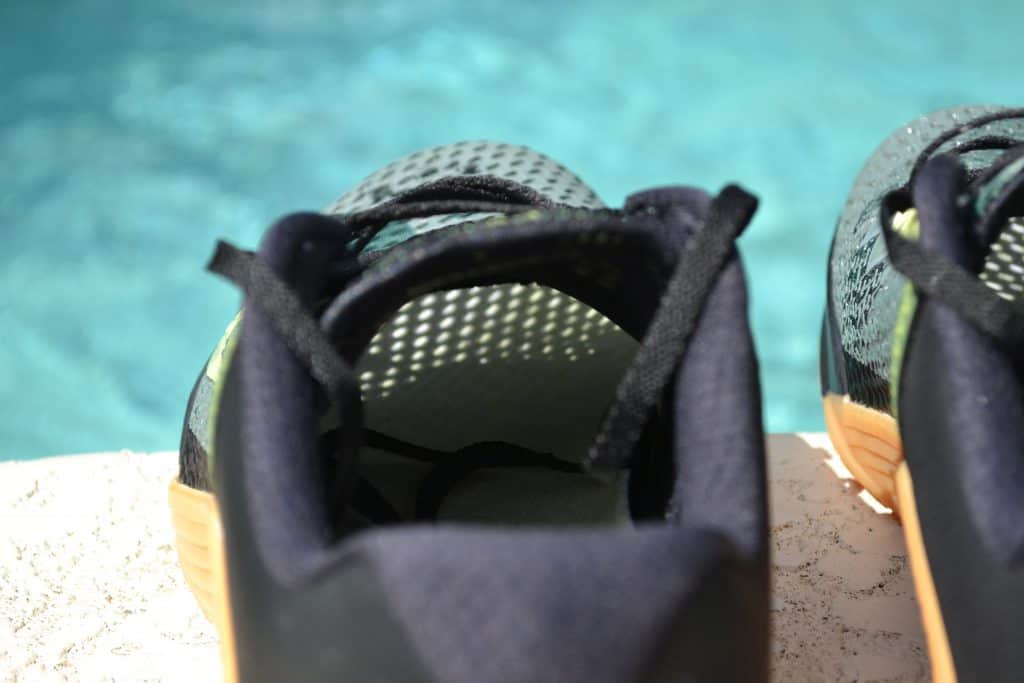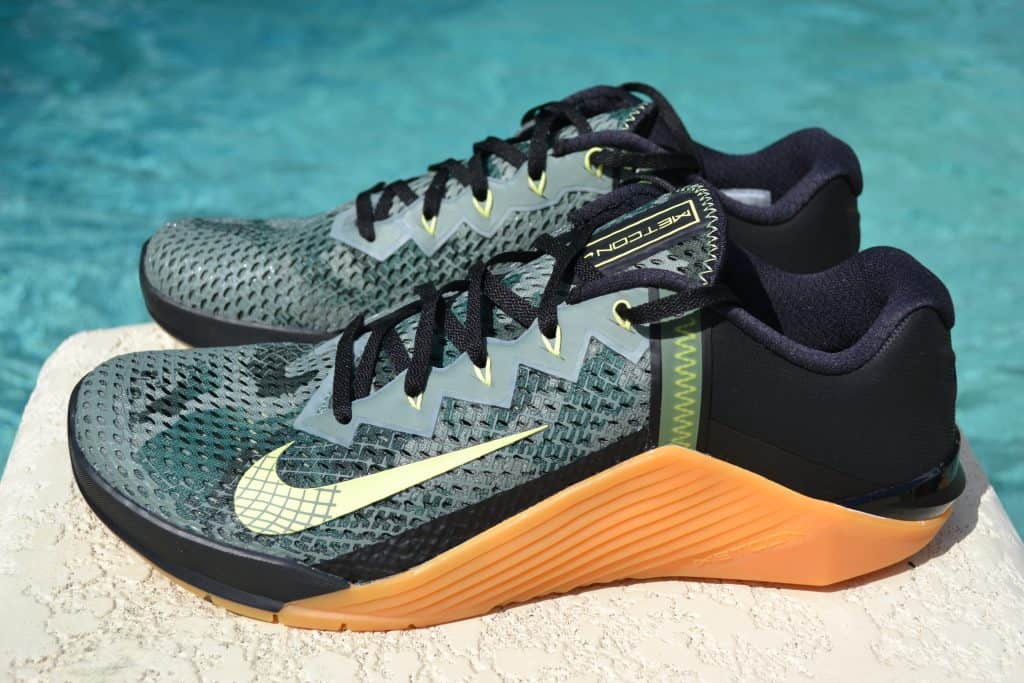 Nike Metcon 6 Shoe Sizing
The Nike Metcon shoes are somewhat narrow in the toe area.
I wear a Men's Size 11 (US) in all my Nike running shoes, and in most shoes from Reebok, UA, Adidas, etc.
But for the Nike Metcon 6 i went 1/2 size up.
Why? Because just like it's predecessor (the Nike Metcon 5) it's a bit tight and cramped up in the toe area.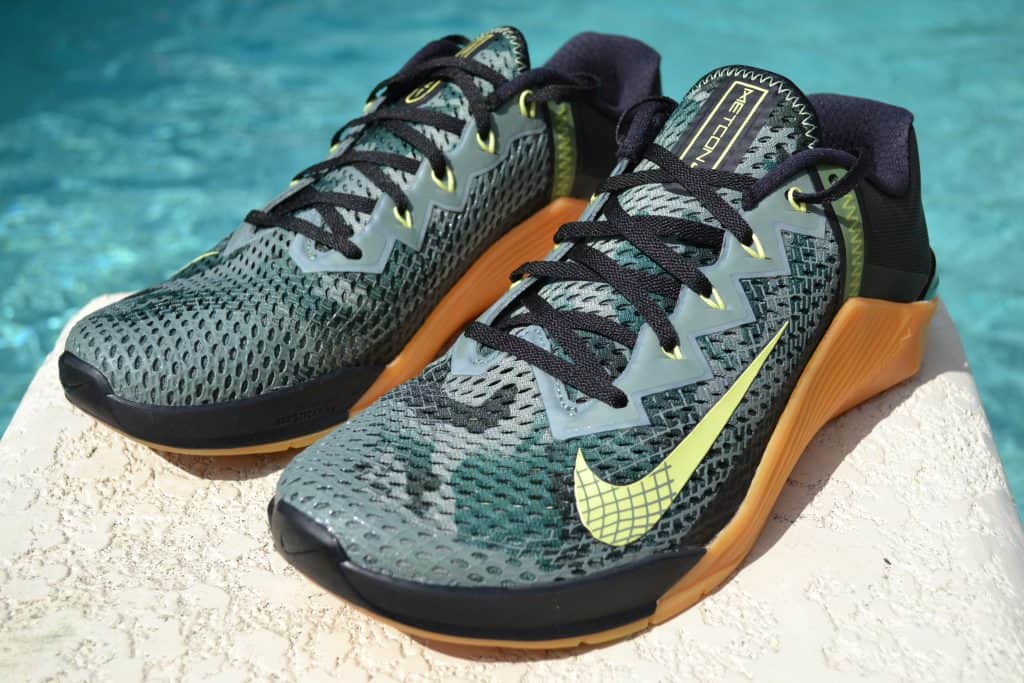 As such they are tiny bit long, but I'd rather have shoes that are slightly too long than slightly too narrow.
You might feel the narrowness of the Nike Metcon shoes after a long day – that's where it bothered me the most (a long day walking or on your feet can leave your feet slightly swelled.
Therefore, I'm recommending you go 1/2 size up on the Nike Metcon 6.
Having said that, if you have the Nike Metcon 5 and you are OK with the fit and feel – get the same size.
As we'll discuss shortly, they are basically the same.
Nike Metcon 6 Versus Nike Metcon 5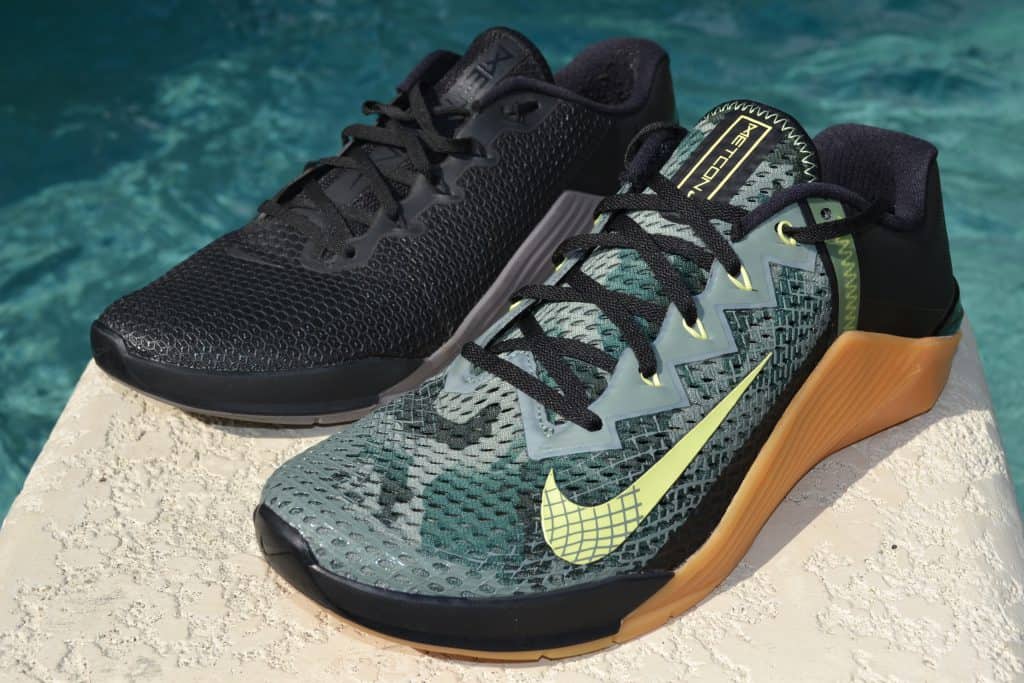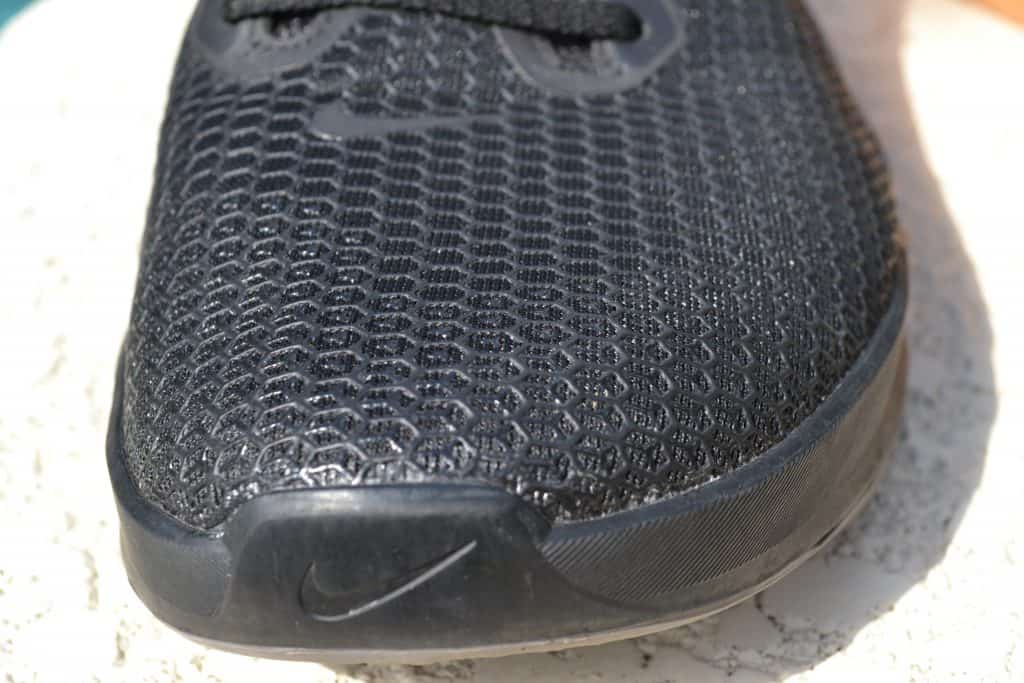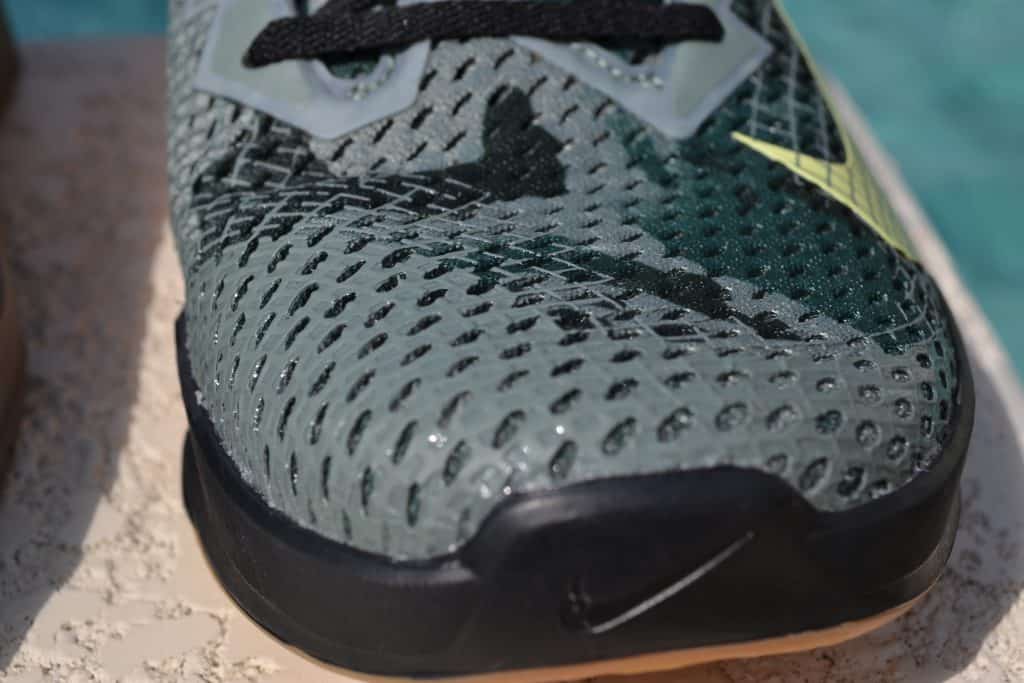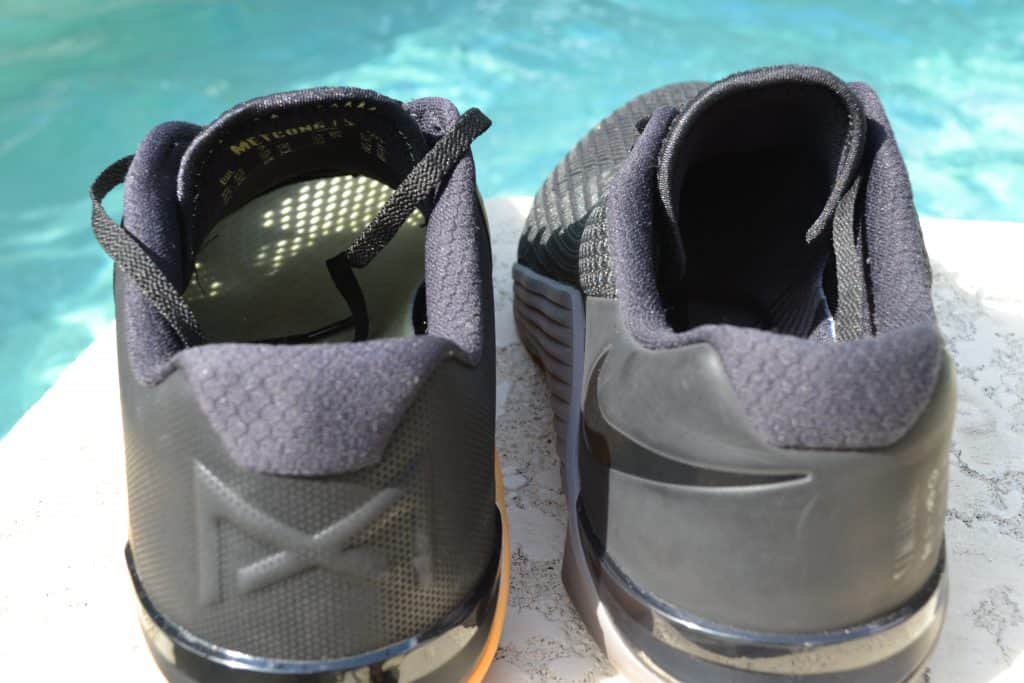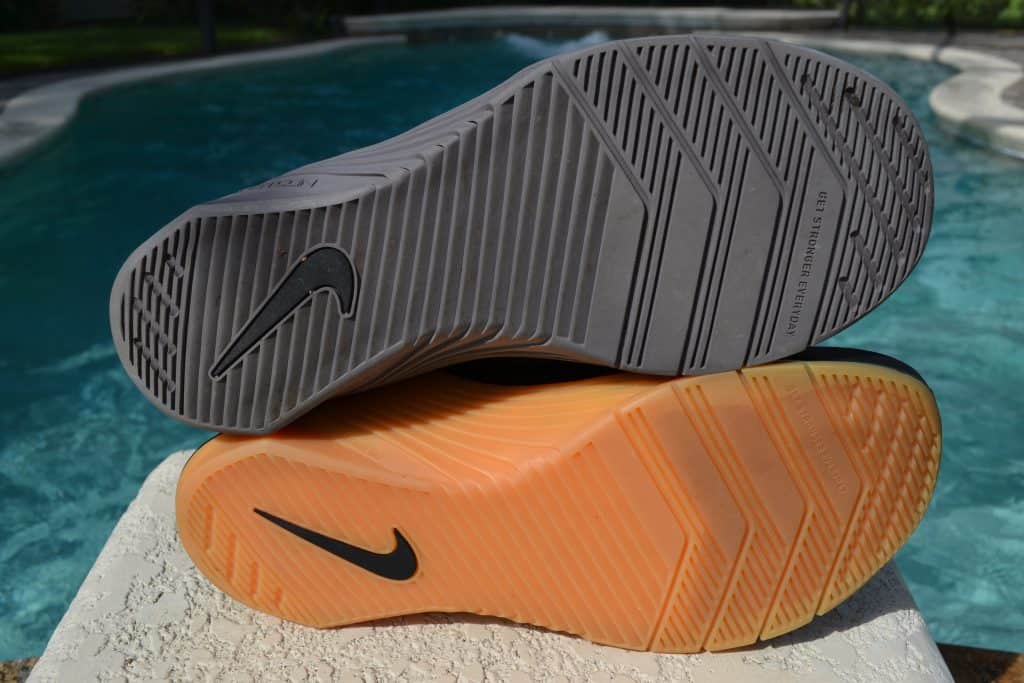 I didn't include a picture, but the drop-in midsole and hyperlifts appear to be the same shape, material, and performance. There are just a few small cosmetic differences.
As such, I believe the 6 is the same 4 mm heel to toe drop that the Nike Metcon 5 is.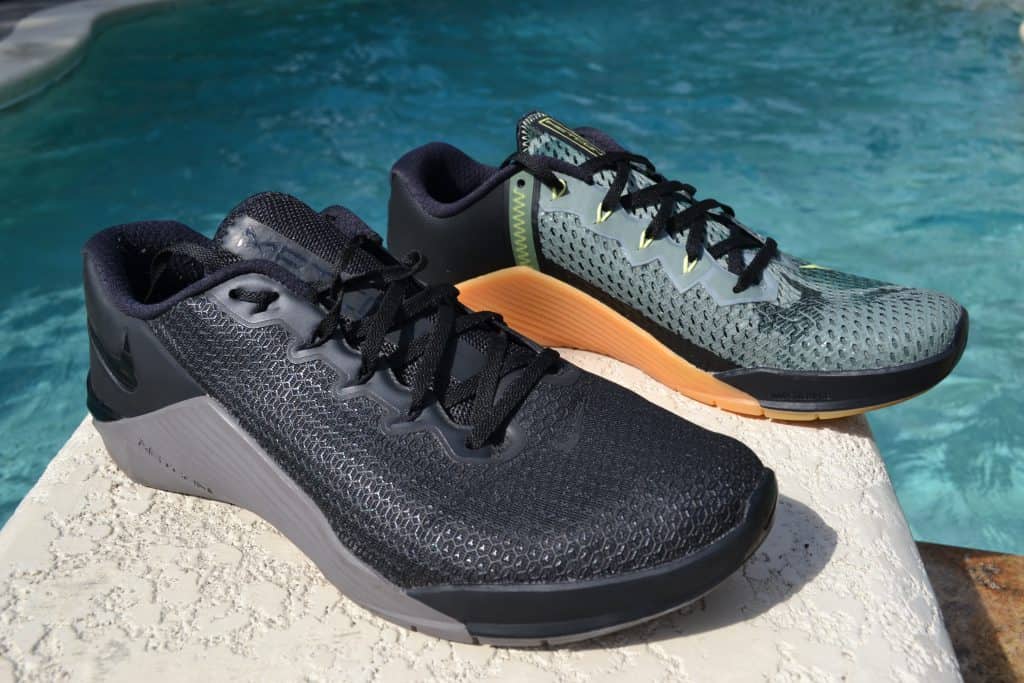 How about sizing?
Well, it's the same shape and size as the prior shoe – so I'm recommending to go 1/2 size up to get comfort in the toe area.
My normal size of 11 is just too cramped in this shoe.
(I wear an 11 in just about every other Nike shoe – and shoes from other brands like Reebok, UA, etc.)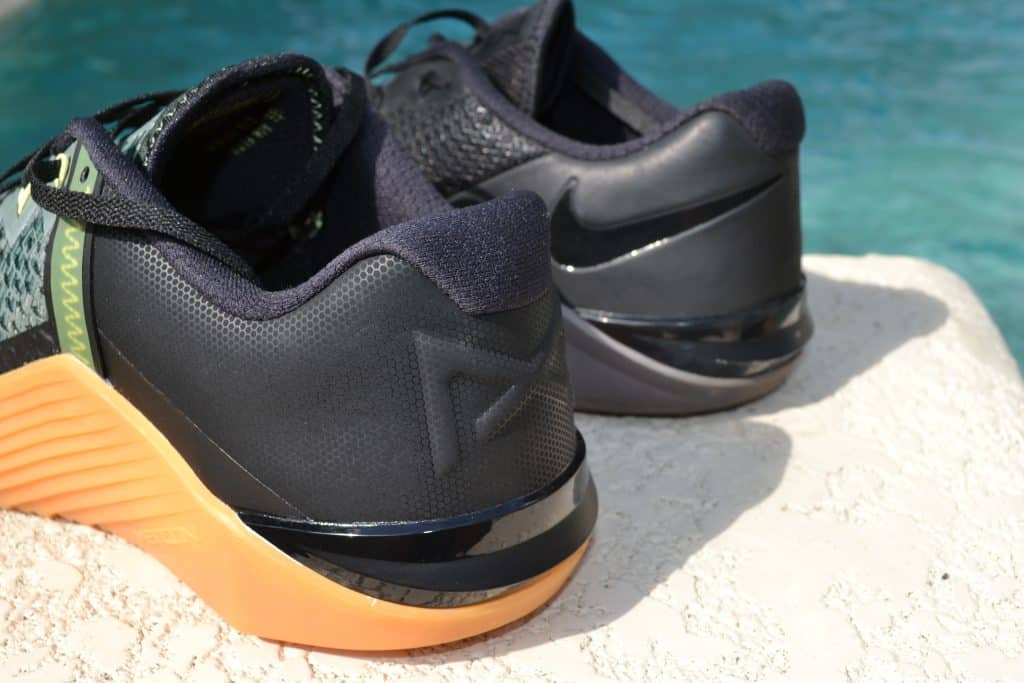 Can You Lift Weights in the Nike Metcon 6?
Yes, you can lift weights in the Nike Metcon 6.
The heel is firm and stable.
Heavy squats (barbell), front squats, back squats, cleans, jerks, snatches – you can do it all.
In fact, the heel is so firm and dense, these shoes make a "clip-clop" sound when you walk – Just like Oly lifters! (But not nearly as loud).
That said these shoes don't really have any heel raise (4mm) until you put in those hyperlifts – and then they've got 12mm of heel raise!.
This is great for minimizing ankle flexion in the pistol squats, thrusters, and really anything that requires squatting.
I like these without the hyperlifts for deadlifting – there's no benefit to a heel raise with the deadlift.
Can You Run In The Nike Metcon 6?
Can you run in the Nike Metcon 6?
Yes.
You can run in these, but remember that the heel (which is firm, stable) doesn't have much cushion.
If you are a heel striker you are going to get more jarring impact because of this.
There's more cushion in the forefoot, but even then I'd call it a moderately cushioned shoe.
Overall, these are OK for SHORT runs – think CrossFit WOD style running like 400m, 800m, etc.
I wouldn't recommend these for a 5K and certainly not for running on a daily basis.
What do I recommend for running? Get real running shoes.
Nike Metcon 6 Versus Reebok Nano X
Let's compare the Nike Metcon 6 to the other big CrossFit shoe for 2020 – the Reebok Nano X.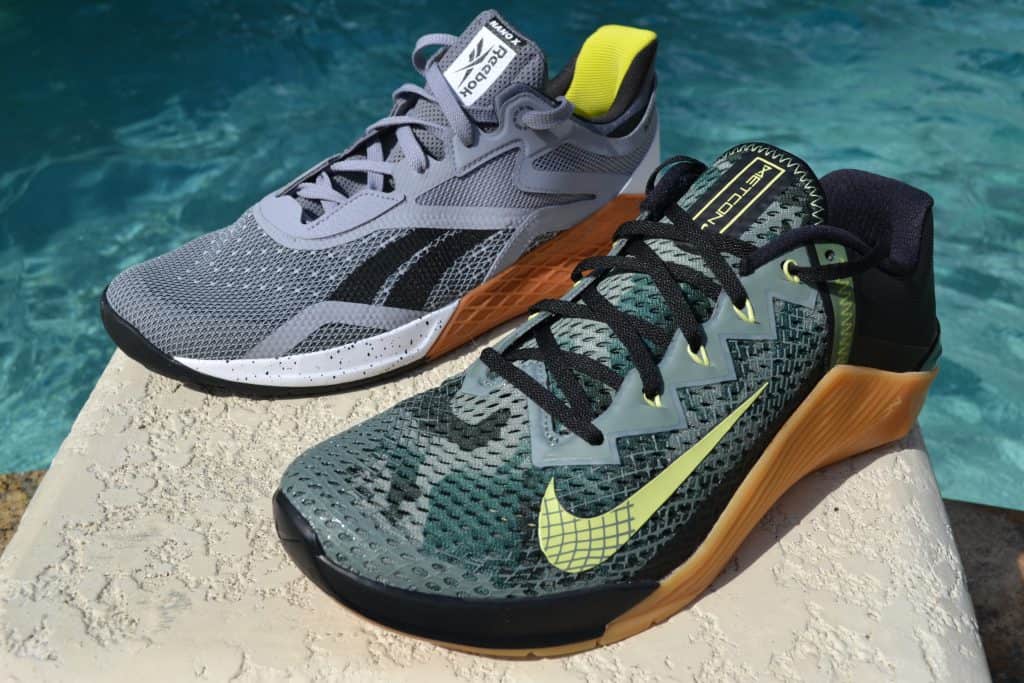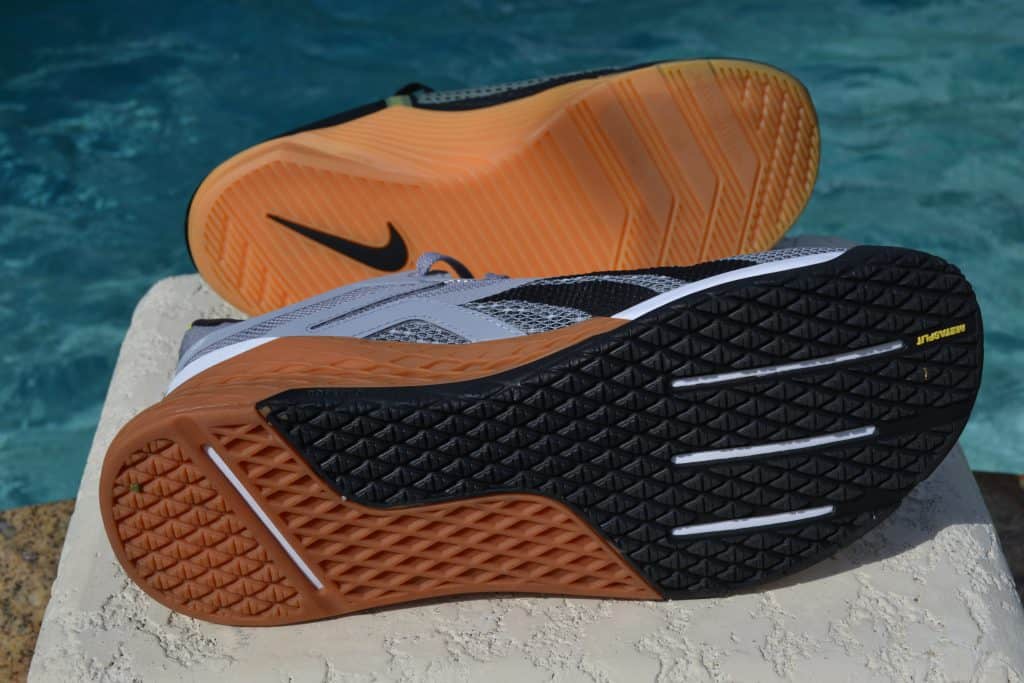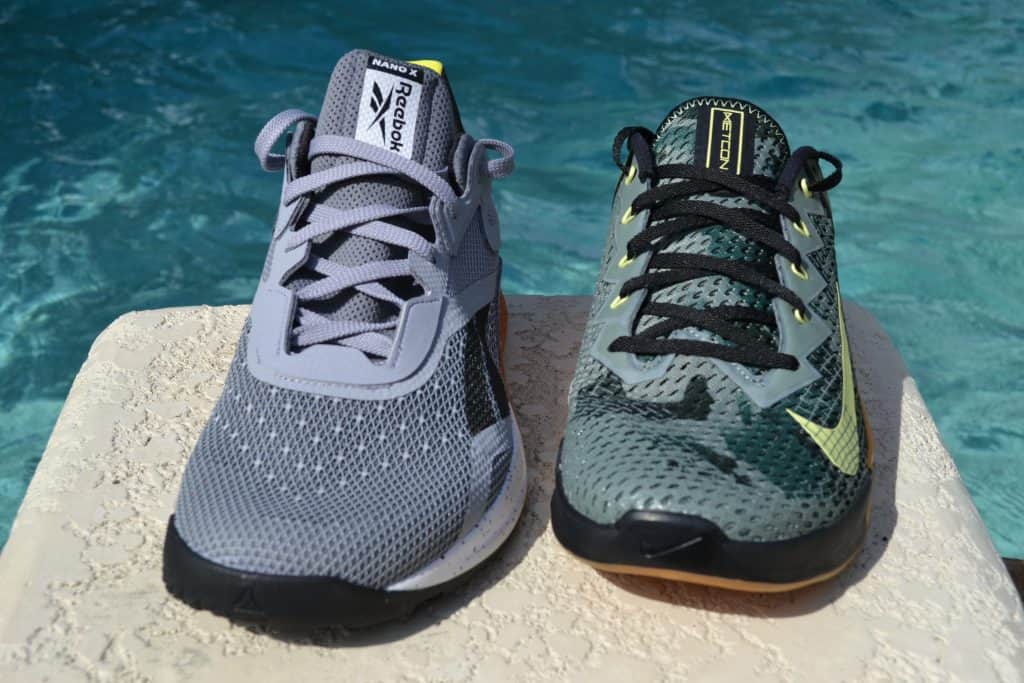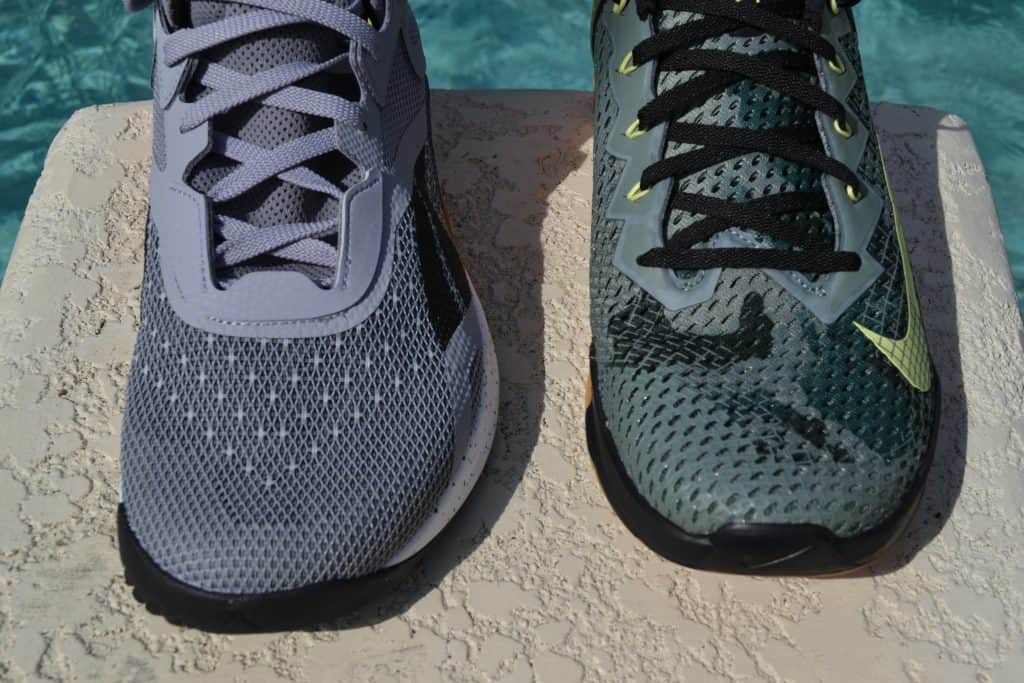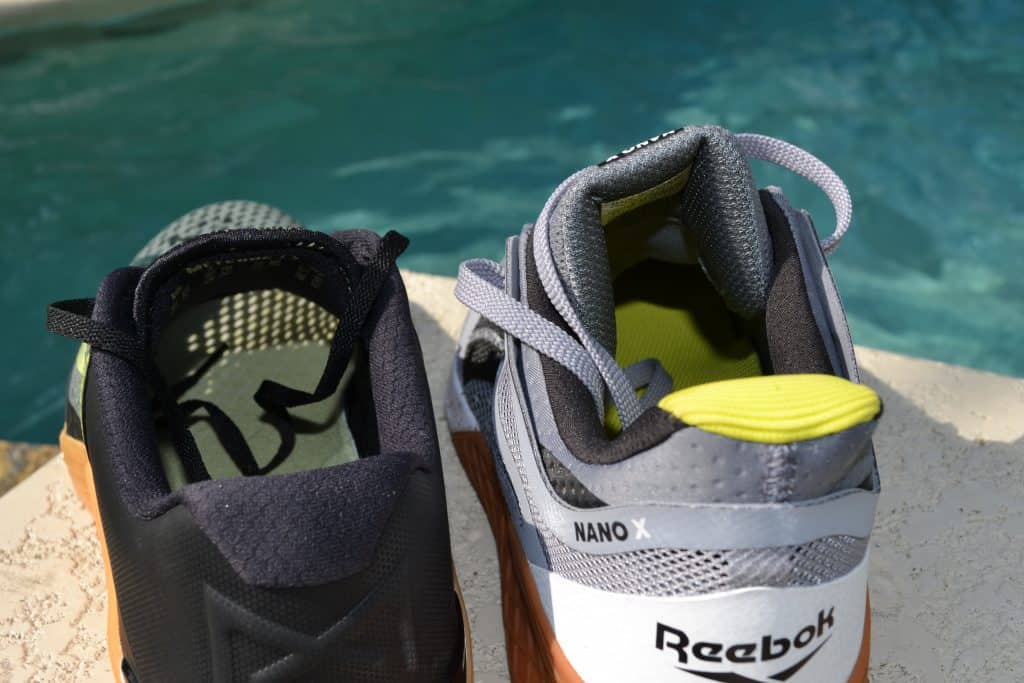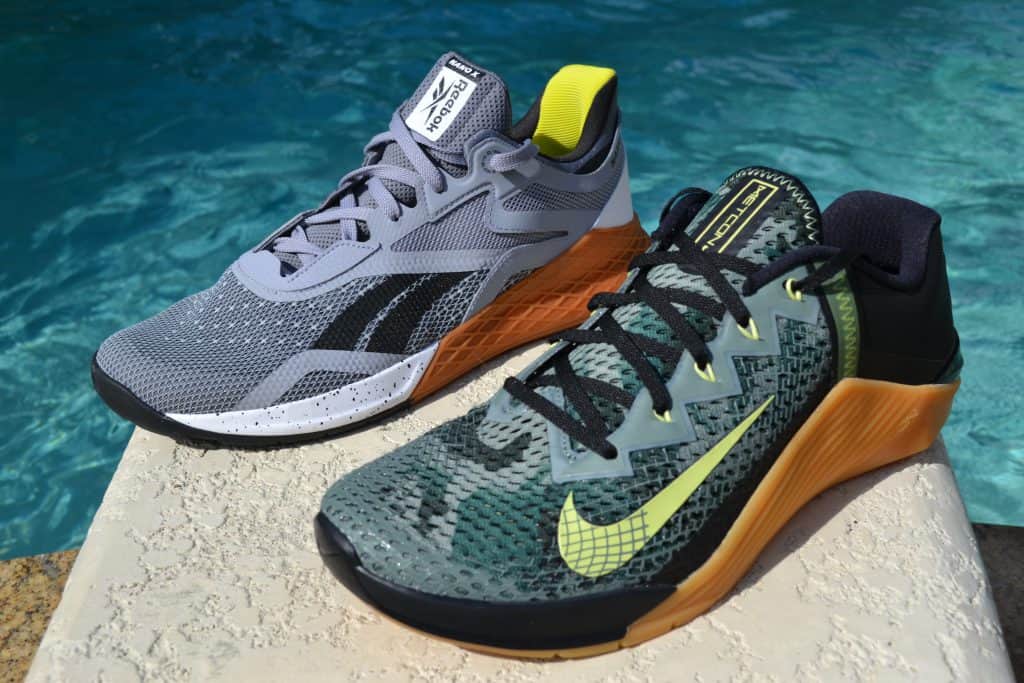 Nike Metcon 6 Shoe Review – In Summary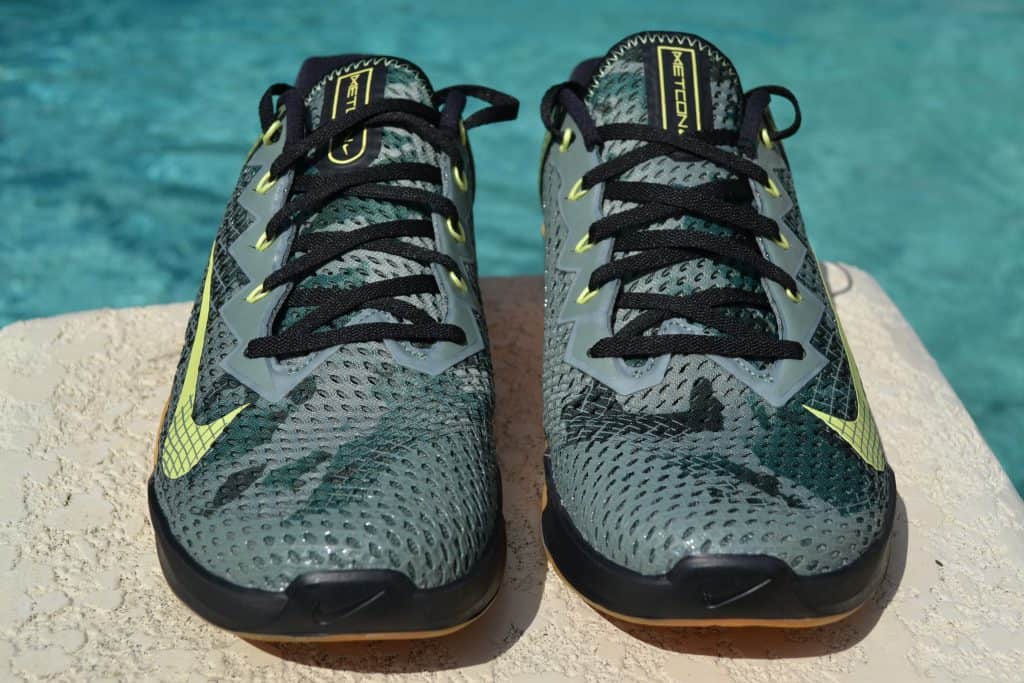 Photo Credits
Some product photos on this page are property of Nike.
This website is not affiliated or associated with CrossFit, Inc. CrossFit is a registered trademark of CrossFit, Inc.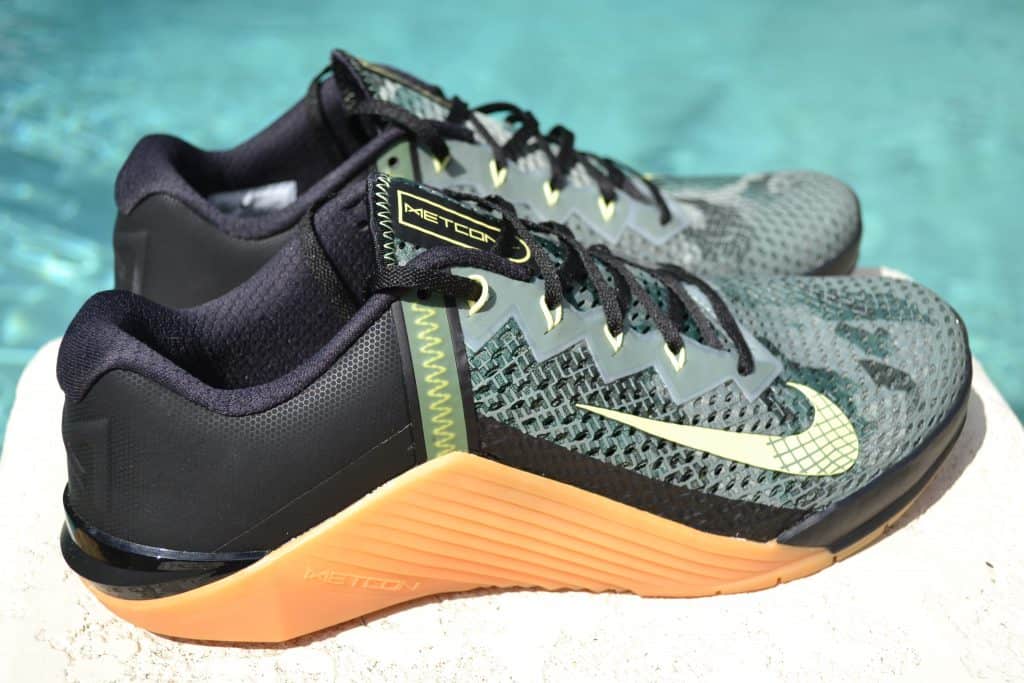 Affiliate Disclaimer
We are an affiliate of Rogue Fitness and others that sell this shoe. If you buy the Metcon 6 after clicking the links in this article, we receive a small commission at no extra cost to you. This helps us to bring you in-depth information and content on these great training shoes.