Nike recently dropped a hot new style of the M7 – we'll review the Nike Metcon 7 AMP.
The Nike Metcon 7 AMP is the gold standard for weight training and offers functional and creative changes from the previous version. It is a shoe for all-around training, CrossFit, and functional fitness.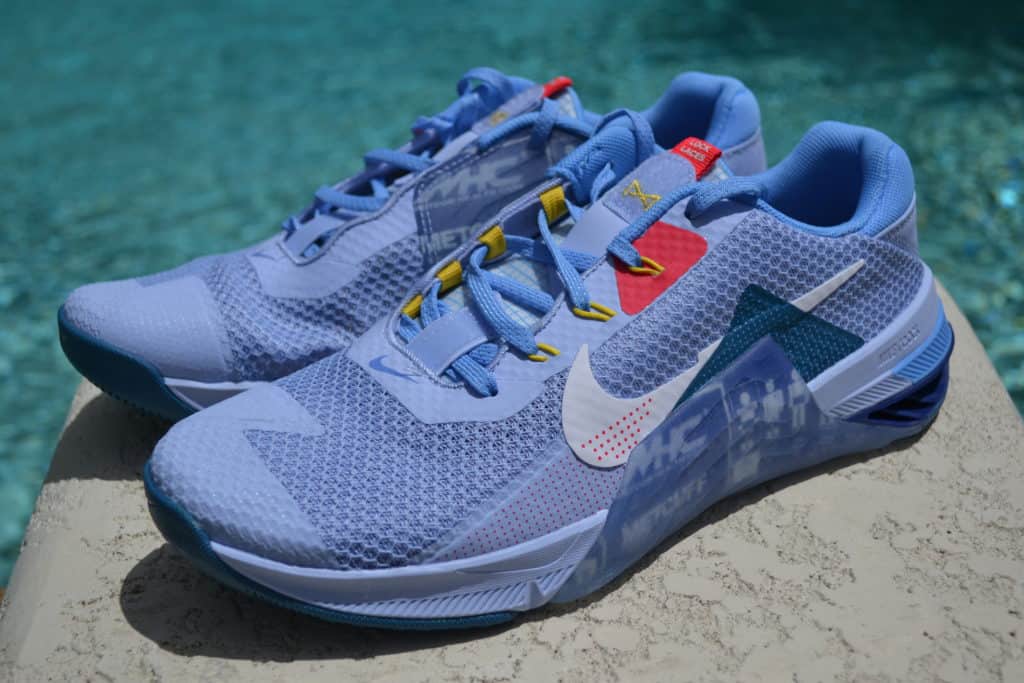 NOTE: The AMP line of shoes doesn't really enhance performance over the regular Nike M7 – it's just fancier looking. You'll pay a little bit more for the premium look – but the style might be worth it. We'll let you be the judge of that.
Get it now – from Road Runner Sports OR Rogue: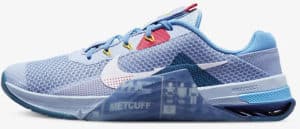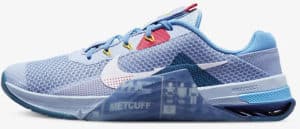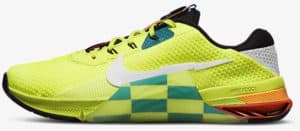 Let's take a look.
Nike Metcon 7 AMP – My Review
First of all – let's be clear. The AMP line of shoes is a cosmetic upgrade. There isn't any performance improvement over the non-AMP Nike Metcon 7 – which we've reviewed previously.
This is a style upgrade. But, let's face it – this is a sharp looking shoe.
We'll give you a tour of the various features of the Nike Metcon 7 – while we tour the style too.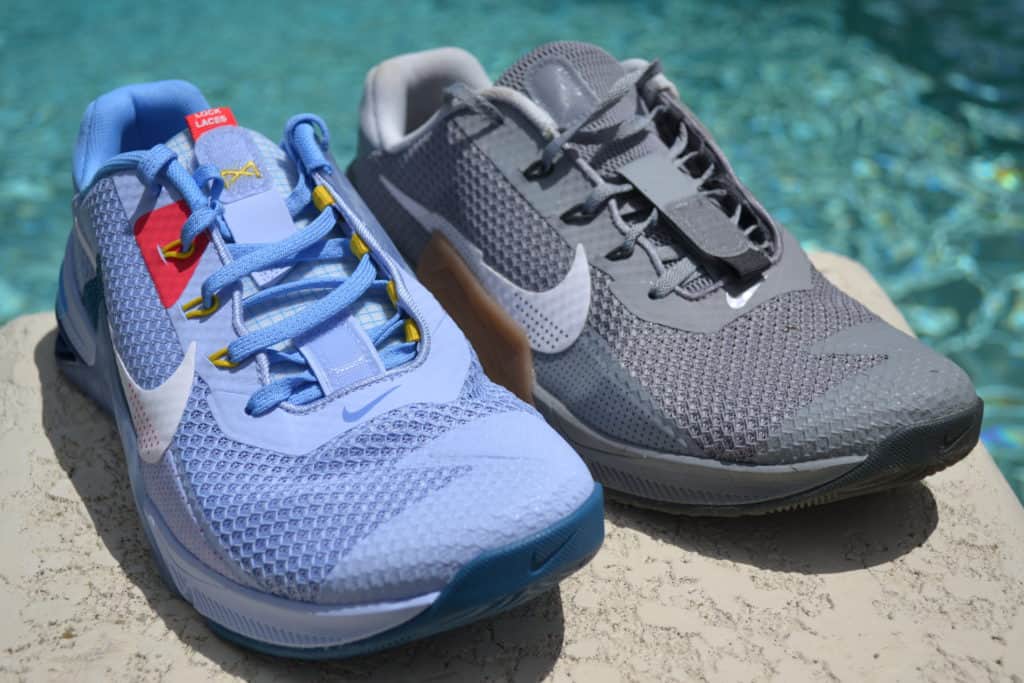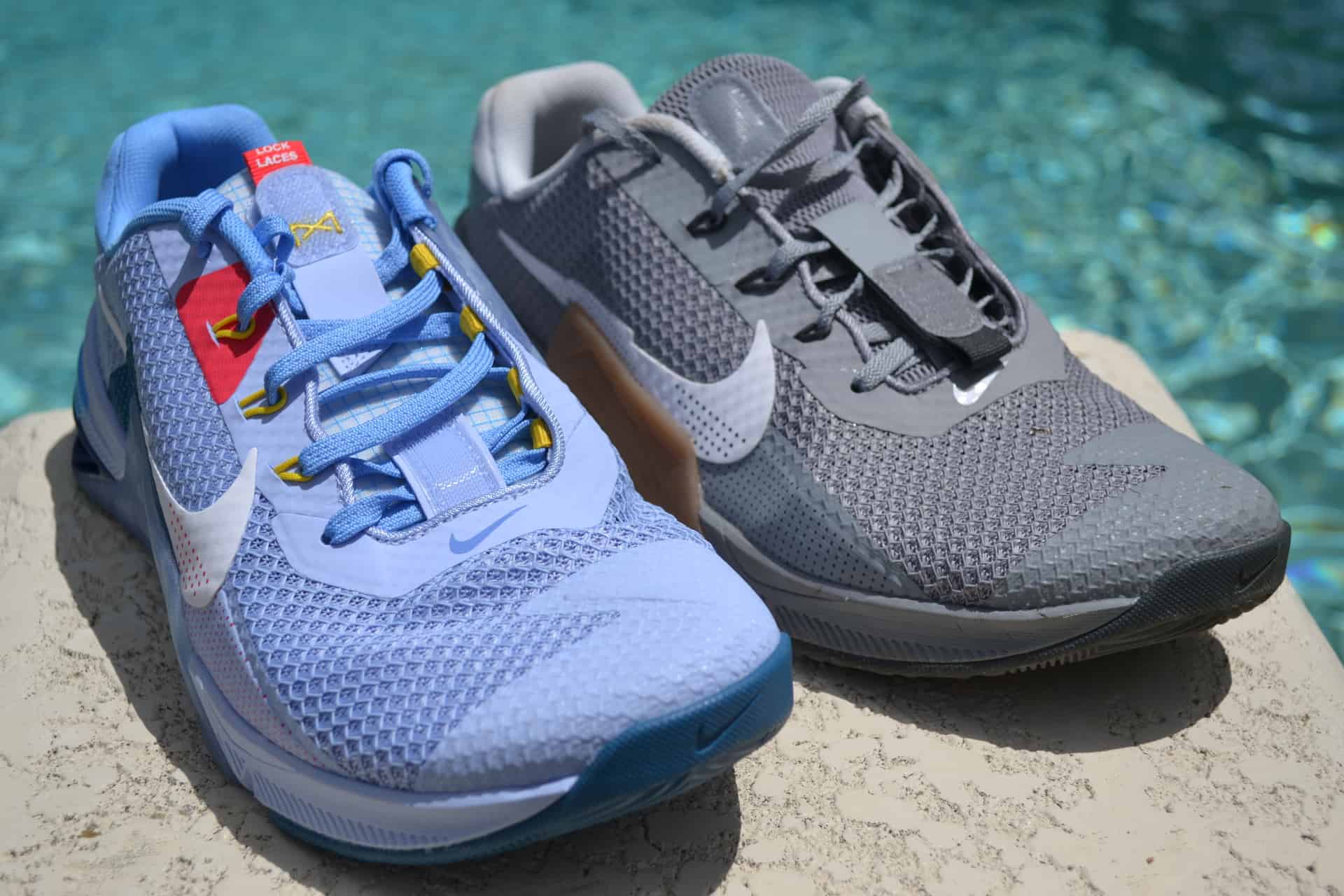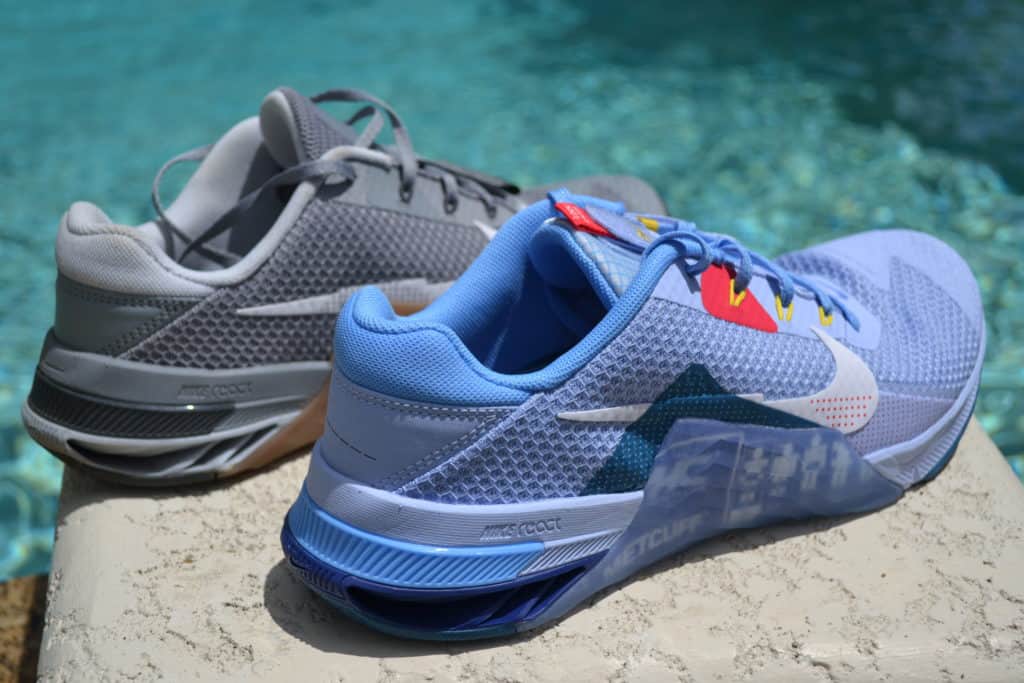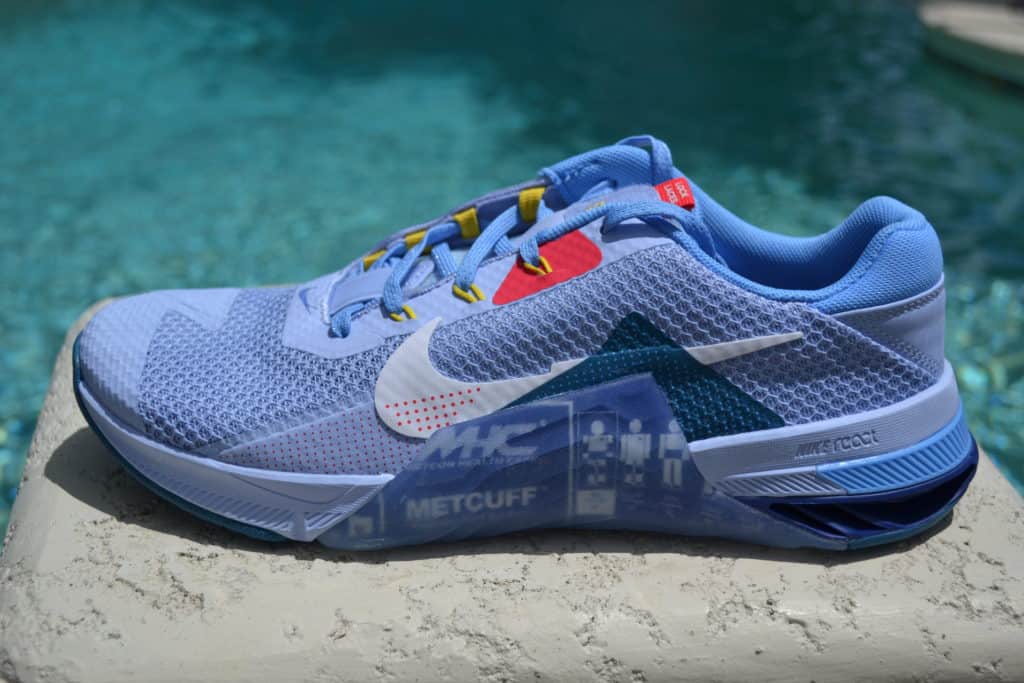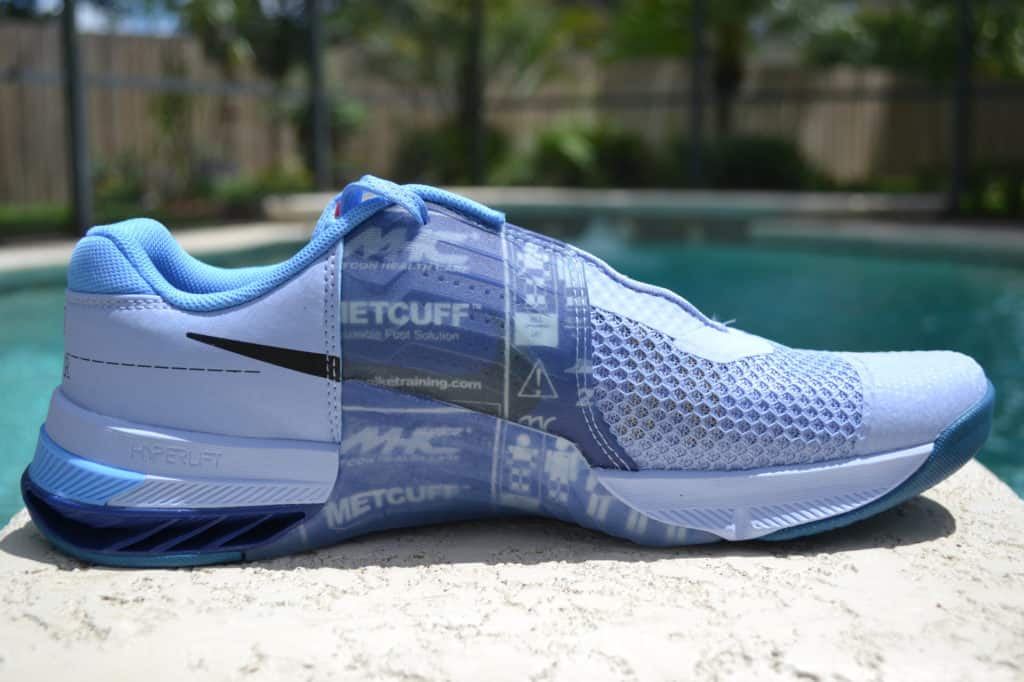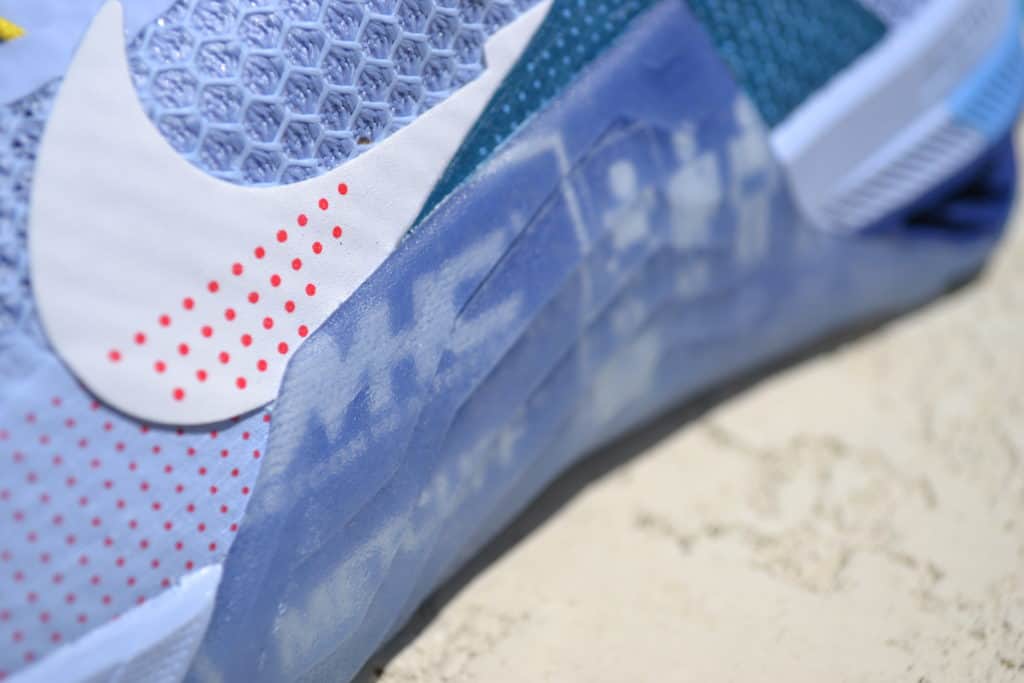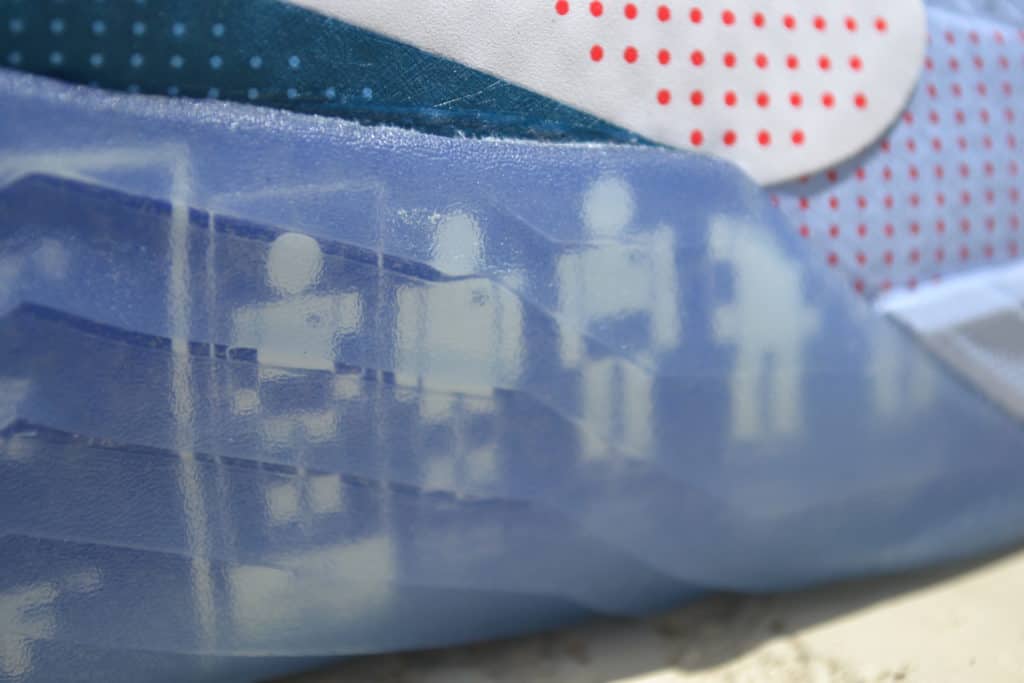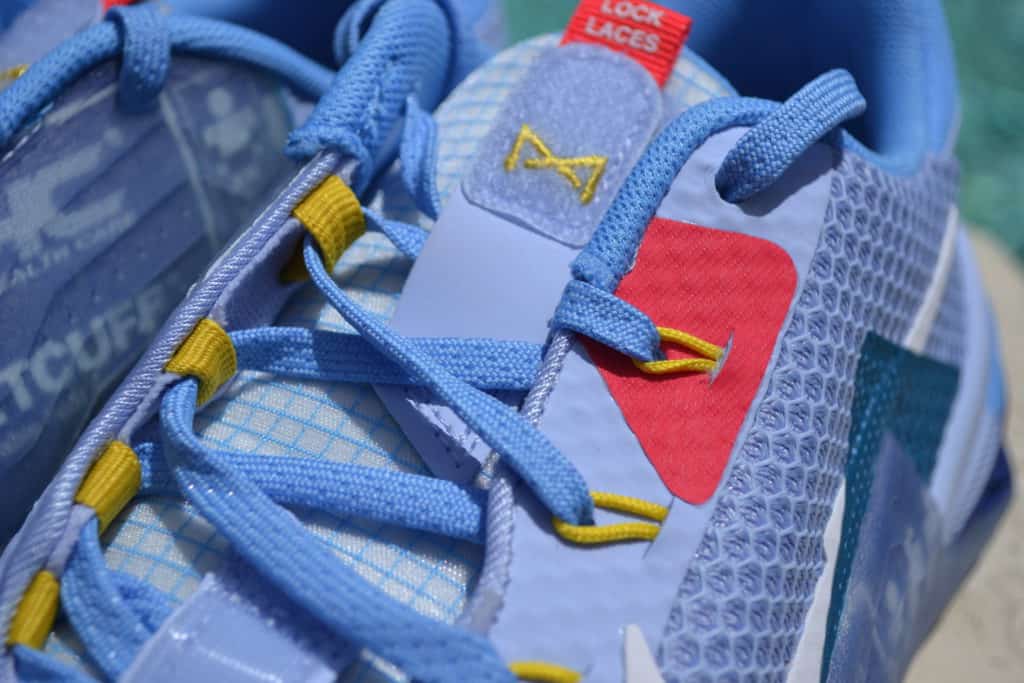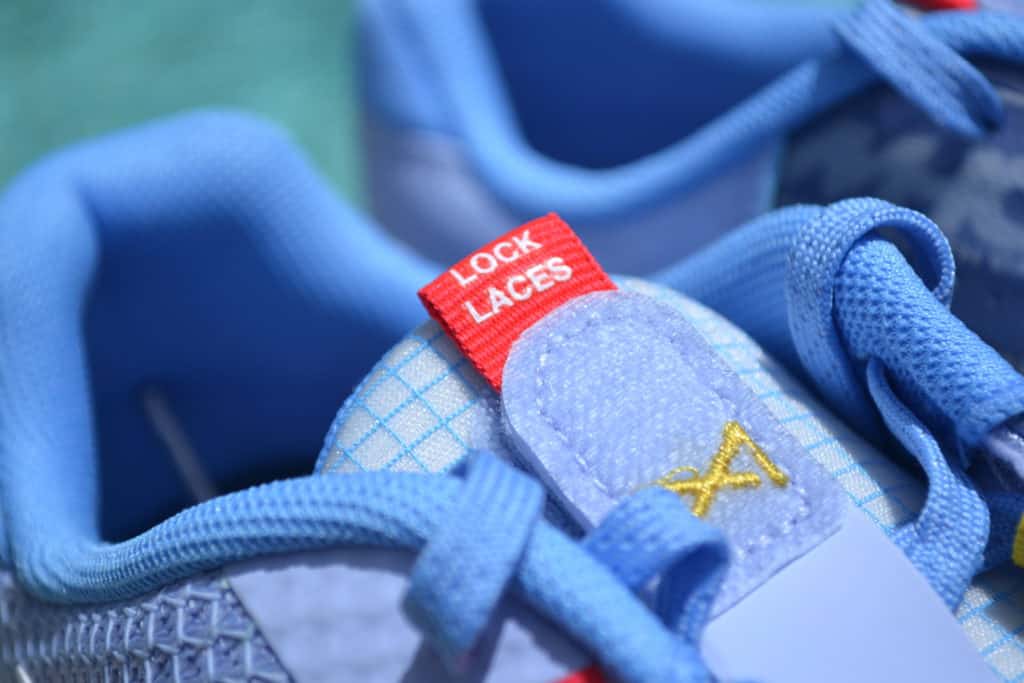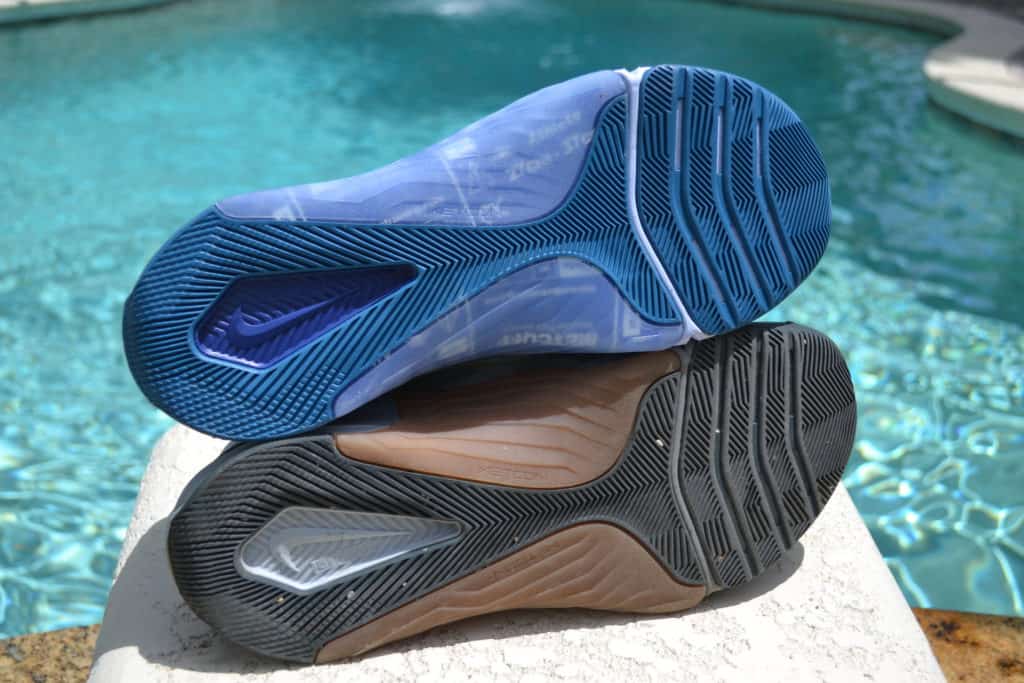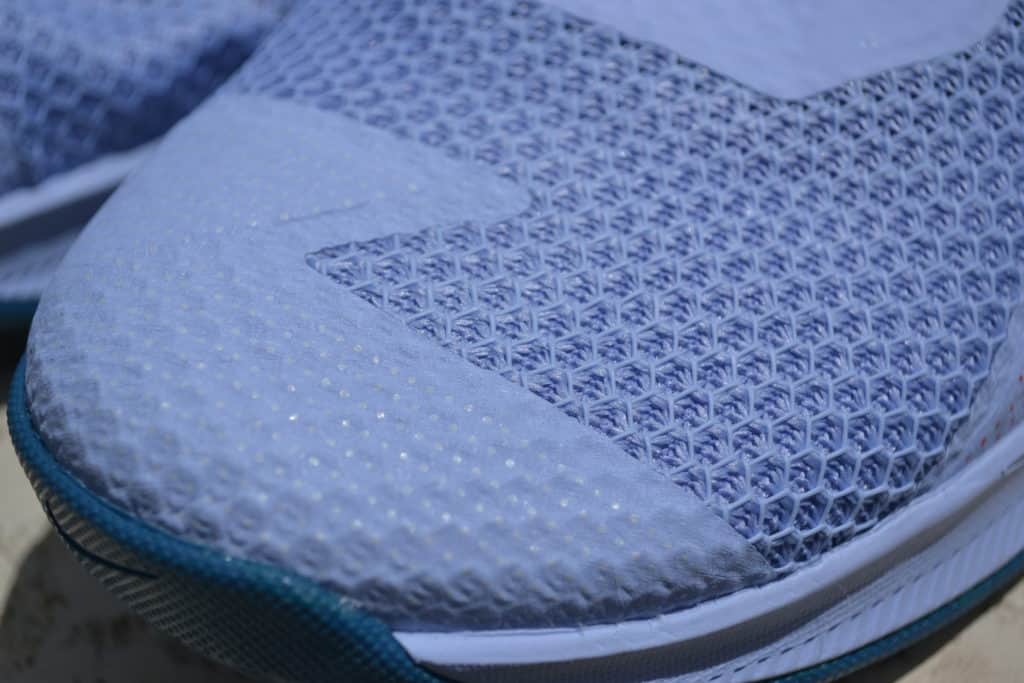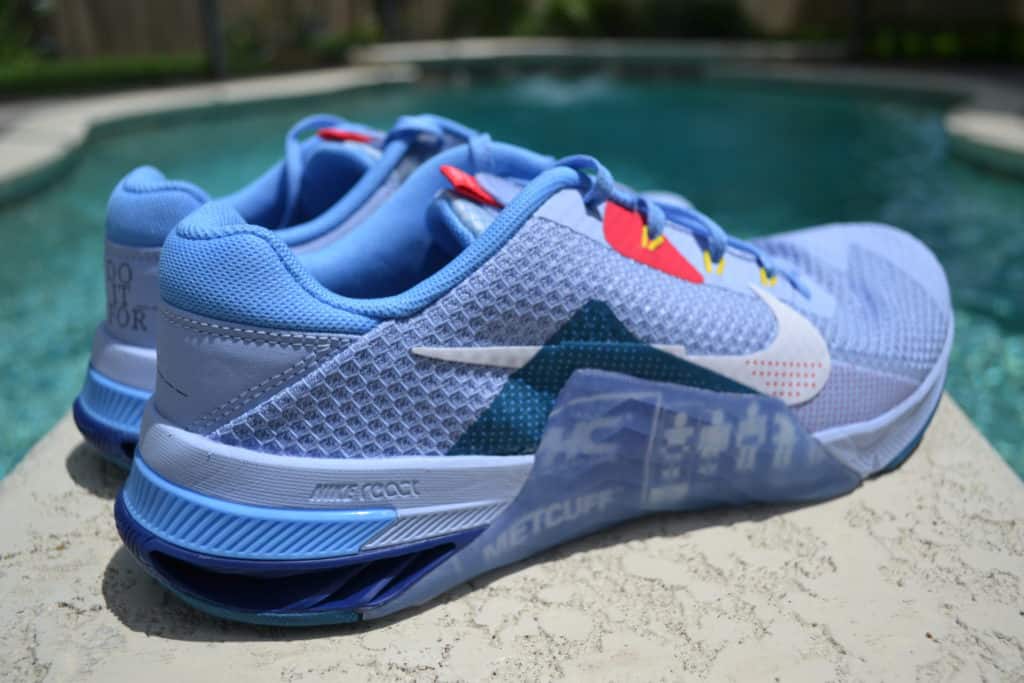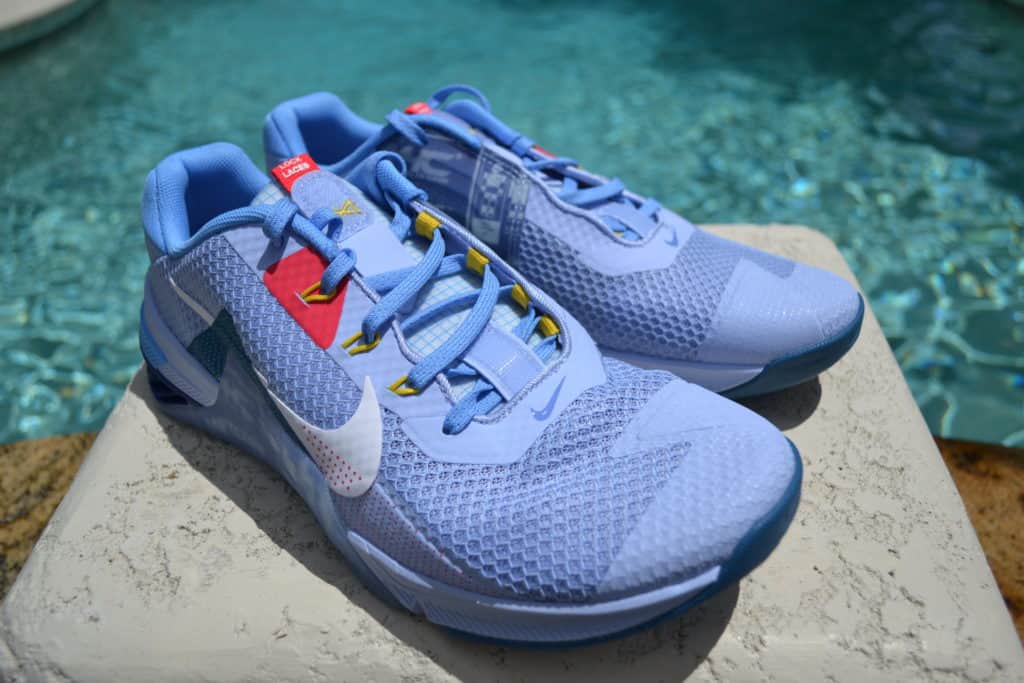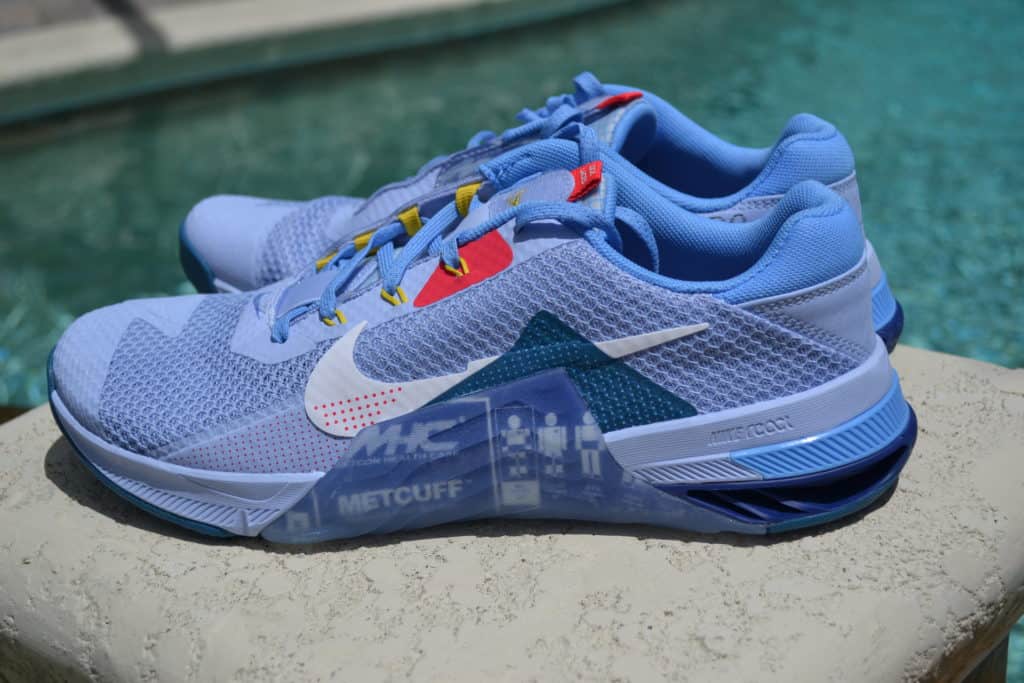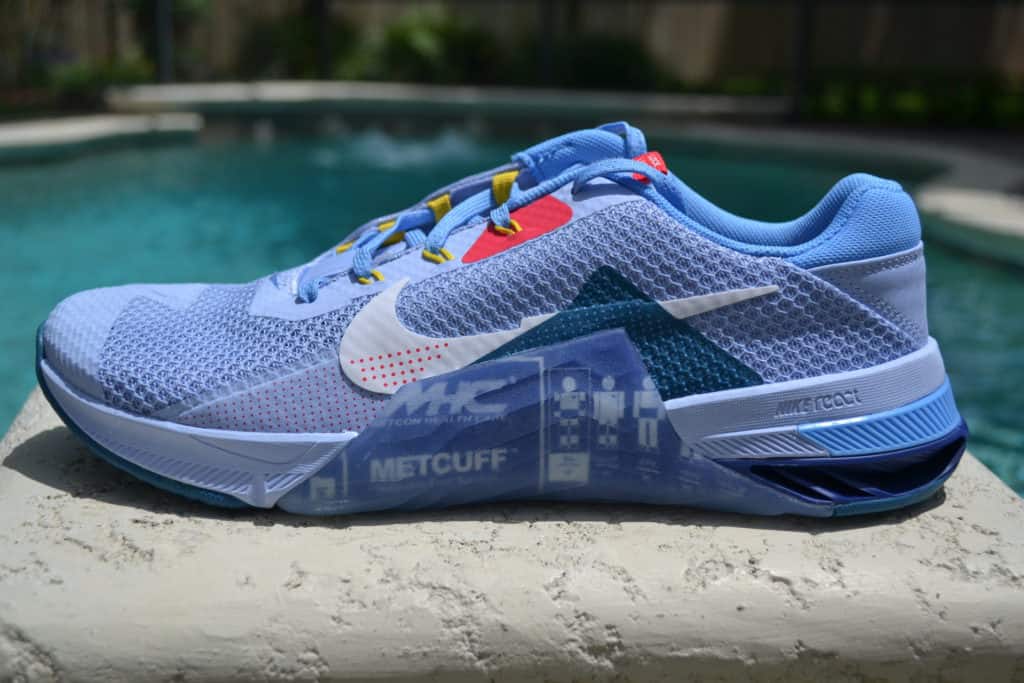 Nike Metcon 7 AMP Review – In Summary
That's our review of the Nike Metcon 7 AMP.
The Nike Metcon 7 AMP is strictly a style upgrade. It costs a little bit more, but it has some very nice visual features. Beyond that – it's a Nike Metcon 7. It feels a bit narrow (go 1/2 size up) and otherwise offers identical fit, feel, and performance to the M7.
Looking for more options? Check out these other great products:
The Reebok Nano X2 is another contender for best CrossFit shoe in 2022. It's quite different from the Nike Metcon line – more drop, more cushion – and Reebok has fixed some of the deficiencies that last year's X1 had.
Want an even more out-of-ordinary look that stands out? Go for the Nike Metcon 7 Mat Fraser – this was a very limited edition – but you might still be able to find your size!
Find more athletic footwear from Nike.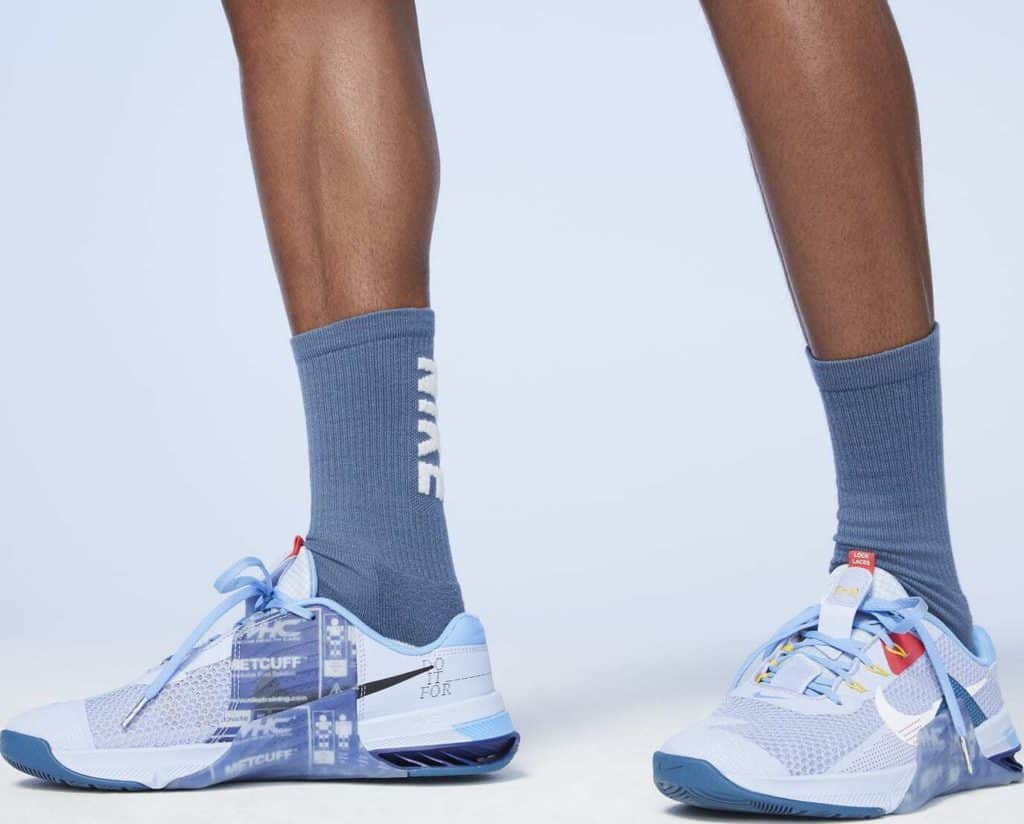 Photo Credits
Some product photos on this page are property of Nike.
This website is not affiliated or associated with CrossFit, Inc. CrossFit is a registered trademark of CrossFit, Inc.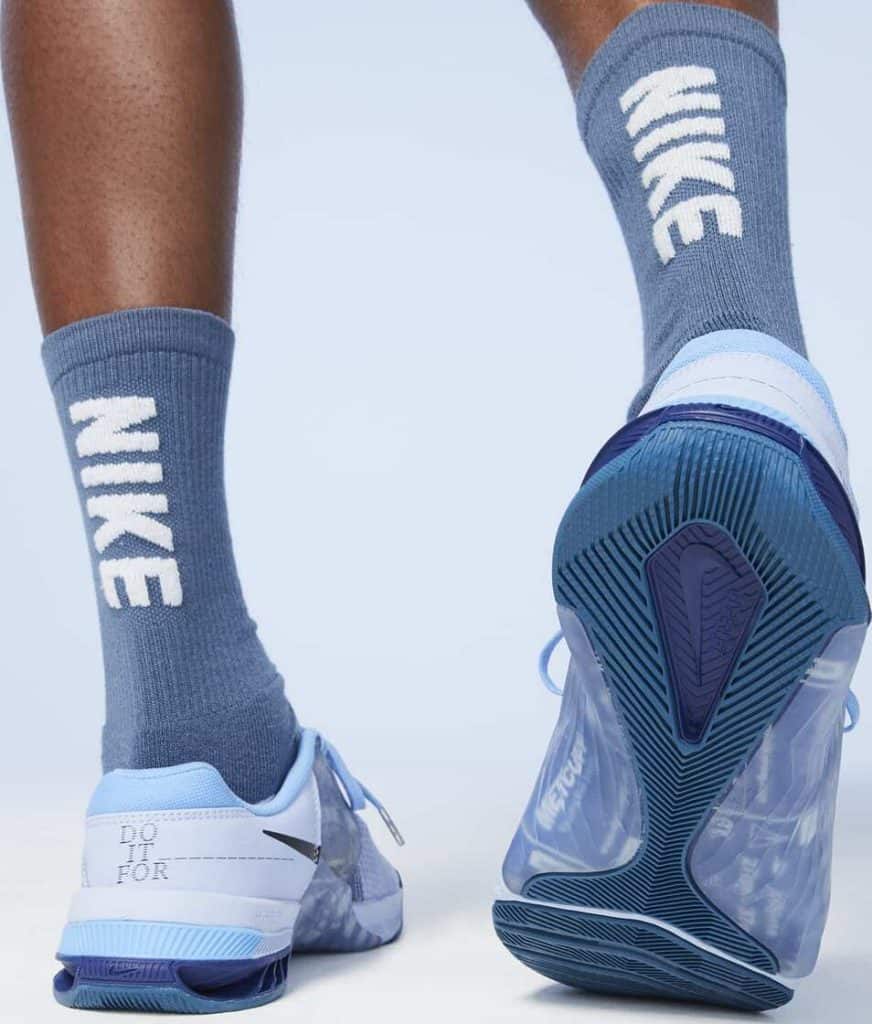 Affiliate Disclaimer
We are an affiliate of Rogue and others that sell this training gear. If you buy clothing or other training gear after clicking the links in this article, we receive a small commission at no extra cost to you. This helps us to bring you in-depth information and content on these great training products.
Tim is the founder of FitAtMidlife.com – an avid gym rat for 30+ years, he's a reviewer of many, many shoes – and founder of the Speed Bag Gathering – the world's only gathering of speed bag punching enthusiasts.  See more gym reviews at Tim's YouTube channel.