Let's review the new OOFOS OOriginal Sandal from GORUCK.
The OOFOS OOriginal Sandal is created as a post-workout recovery sandal and helps to avoid infirmities of Achilles tendonitis, plantar fasciitis, and other foot-related injuries. It is versatile, lightweight, absorbs shock, and can be used on different activities.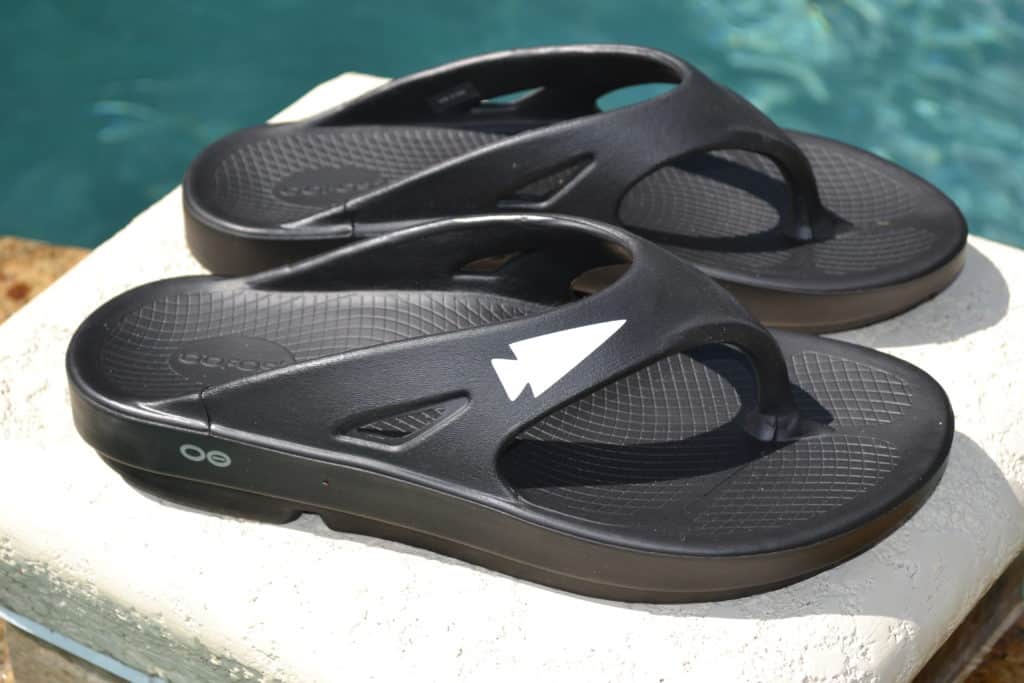 These have a LOT of cushion – and that's probably what you want after all those miles on the ruck march.
They are also built from high quality materials – not cheap foam.
Here's some of the styles we are going to look at:
OOFOS OOriginal Sandal – Overview
Comfort is the very heart of Oofos, and their products are designed to lessen tension on feet and joints while walking. The OOriginal OOfos Sandal is a mixture of sleek design and innovative OOfoam® recovery technology that sets the groundwork for absolute satisfaction and recovery. The proprietary footbed design lessens strain on knees, ankles, and other joints and is perfect to wear after an intense workout.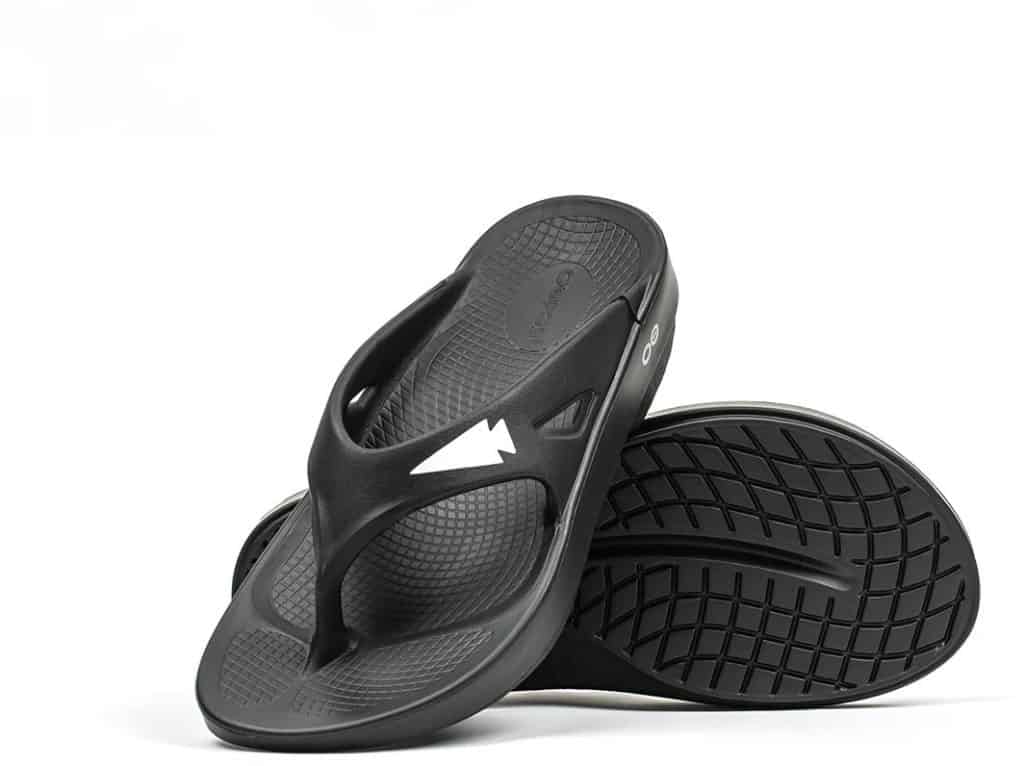 The OOfoam® technology absorbs 37% more shock than conventional footwear. This sandal is lightweight and uses closed-cell foam, making it machine washable and resistant to water, bacteria, and smell. This sandal will work perfectly if you have flat feet because it is very soft and doesn't have stiff arches. The sandal also highlights a diamond-studded design across the whole footbed to help prevent sliding. The outsole of the OOriginal sandal is made of OOFoam material which is more durable than the regular EVA materials.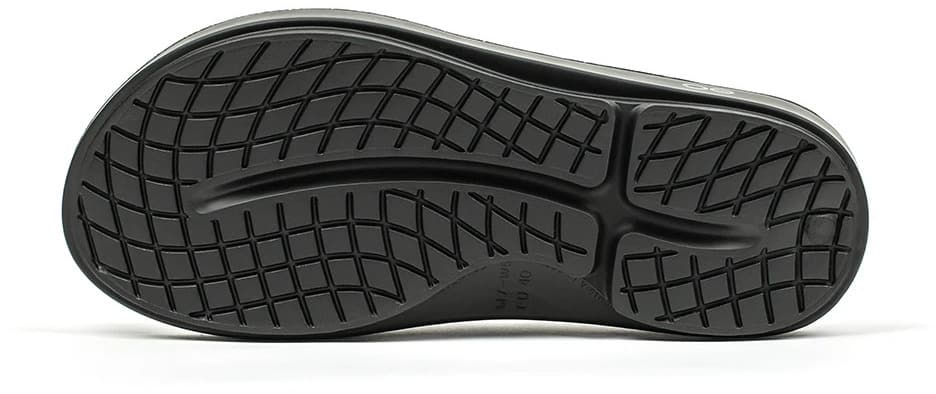 The material moves and flows with the ground, so the shape of the sandal is preserved even after prolonged use. The outsole has a good tread pattern that helps with traction when walking on different grounds. The straps are also made of the same foam material and are also comfortable, especially when compared to Nylon or synthetic straps that rub the skin and cause irritation.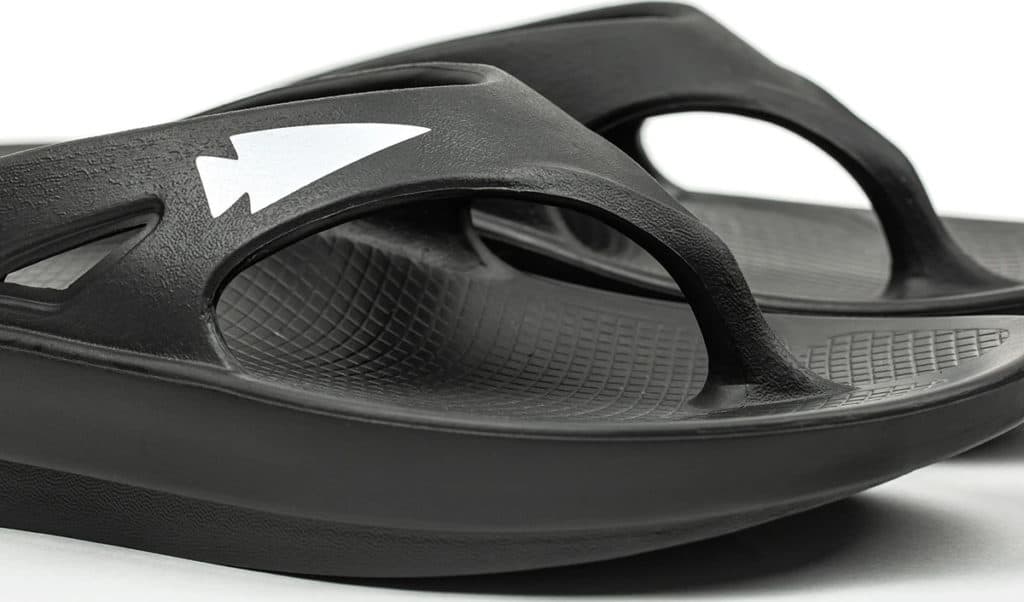 OOFOS OOriginal Sandal – So how does it work?
How is this a "Recovery" sandal?
Foam – lots and lots of foam cushion.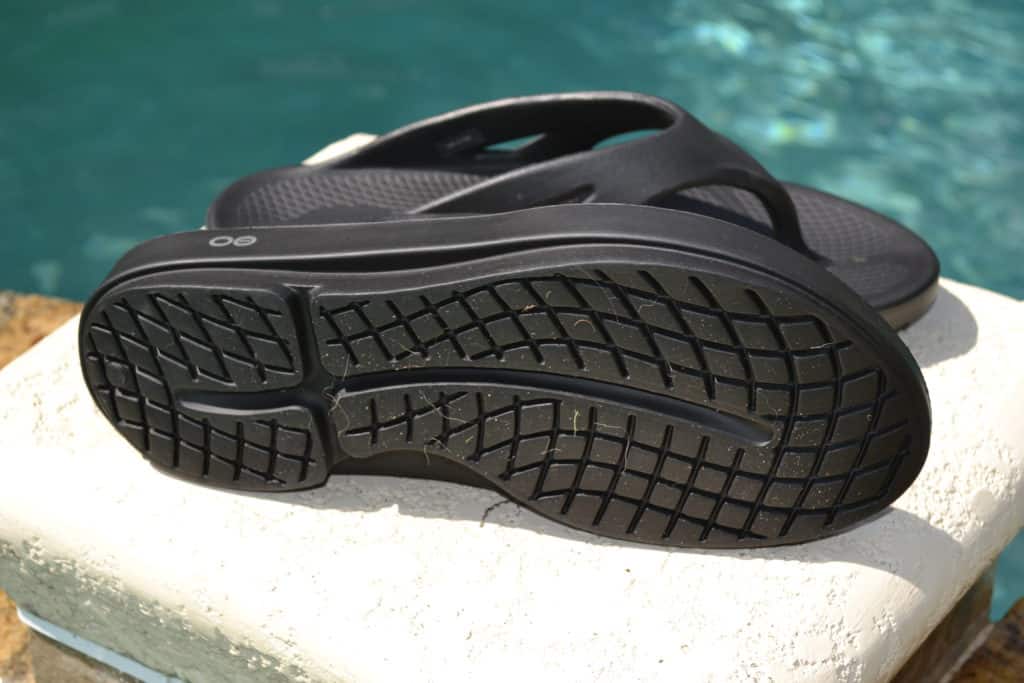 These are very highly cushioned – and that's probably what you want after many hard miles on your feet, with weight on your back.
I can confirm these are great for standing a long time.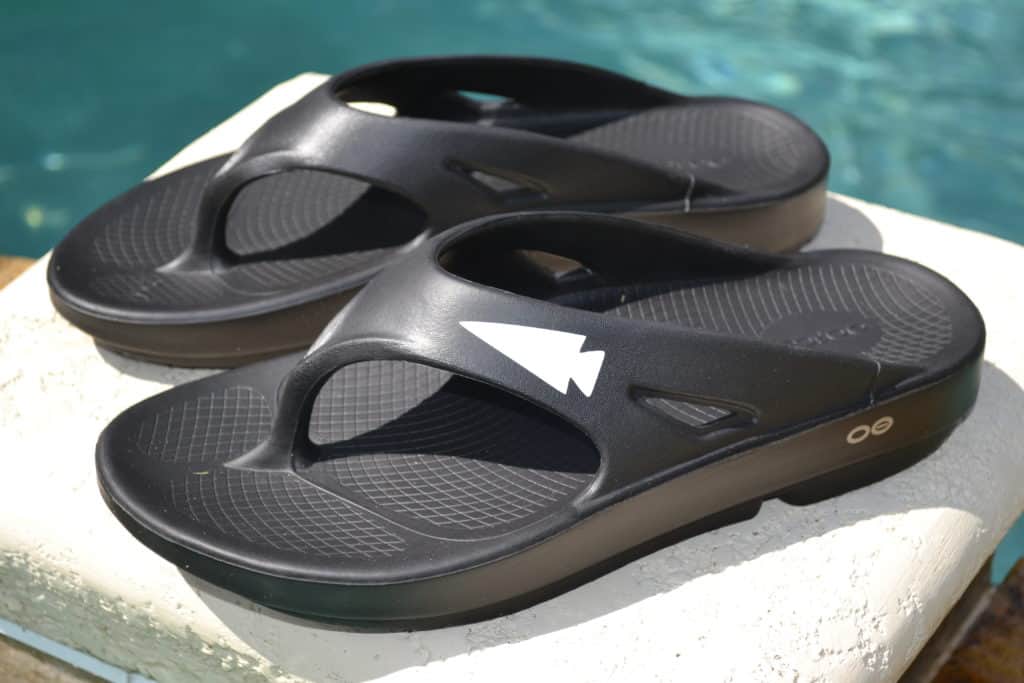 One thing I don't like about traditional flip-flops of this style is the part that goes between the big toe and next toe can be aggravating – if it's too thin it is quite uncomfortable.
That is not the case with these.
The other thing that stands out about these – they are not cheap.
Meaning – they are expensive – but they are not cheaply made either.
The construction is very robust, and I expect the foam will stand up over time.
(Cheap flip-flops or sandals tend to fall apart over time.)
We'll update here as we put more "miles" on these recovery sandals.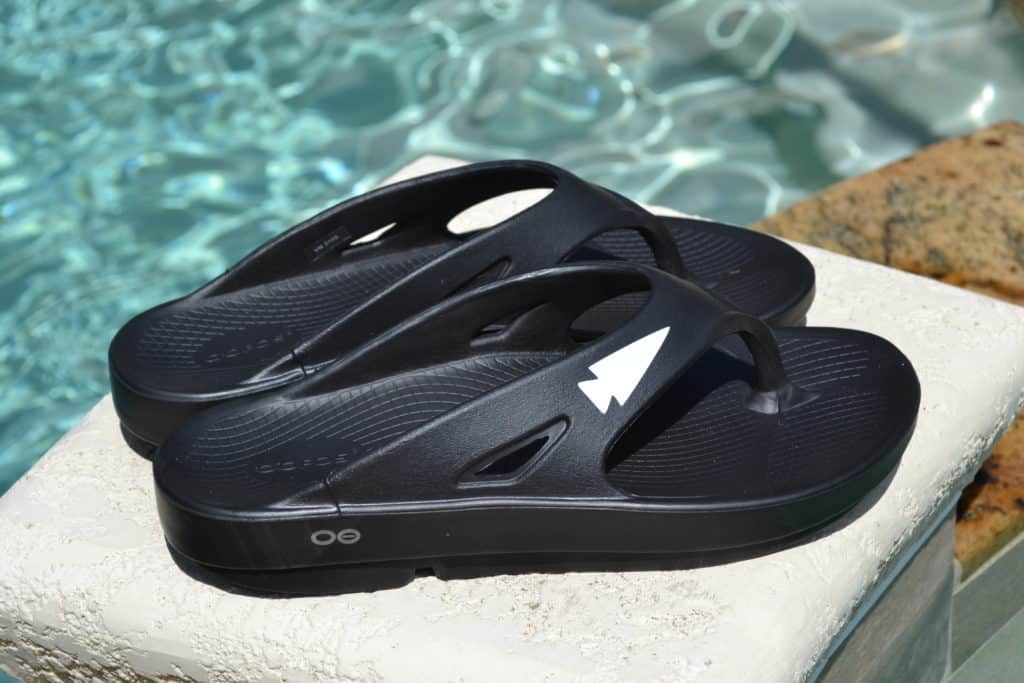 OOFOS OOriginal Sandal Review – In Summary
That's our review of OOFOS OOriginal Sandal.
The purpose of OOFOS OOriginal Sandal is to be used in-between severe workouts or after long hours of walking to help lessen exhaustion to a better degree than a typical sandal. The ride is a bit strange, but it sure feels more relaxed and comfortable than most.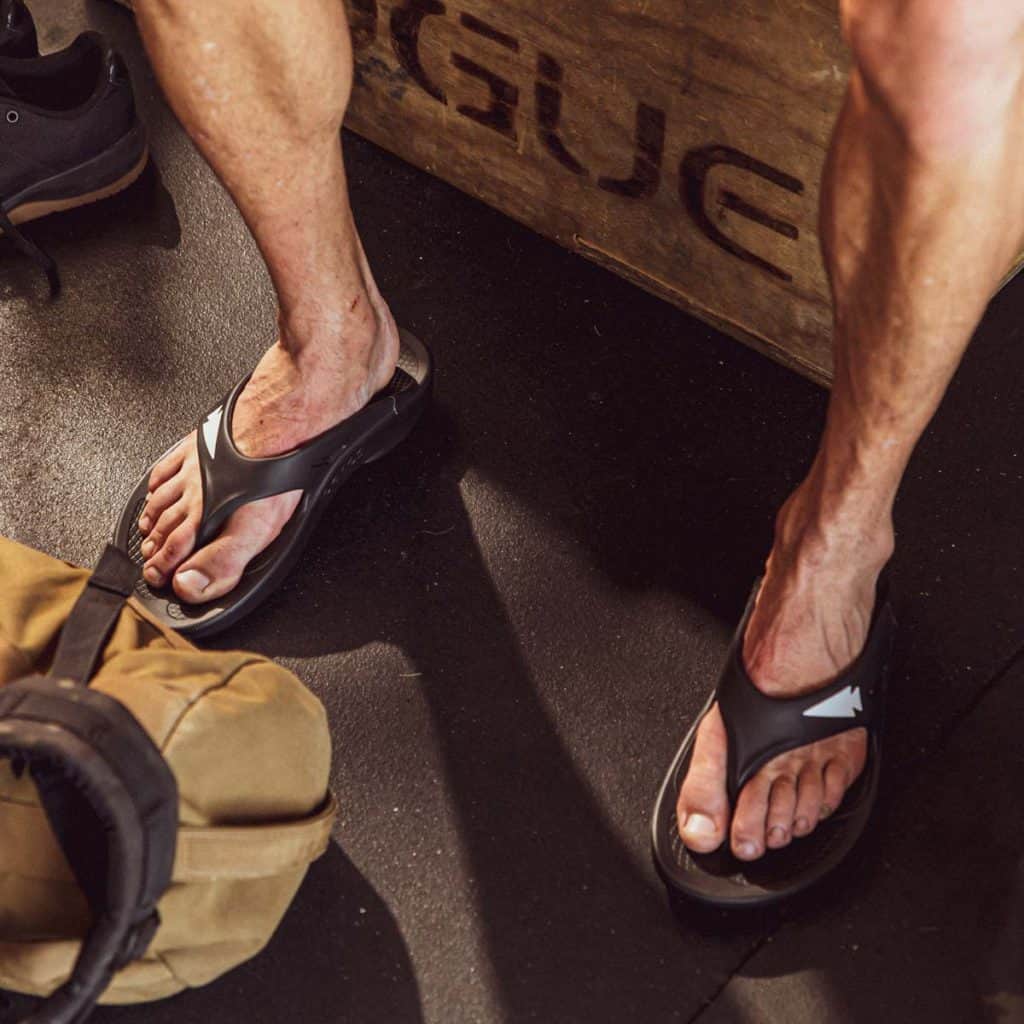 Photo Credits
Some product photos on this page are property of GORUCK.
This website is not affiliated or associated with CrossFit, Inc. CrossFit is a registered trademark of CrossFit, Inc.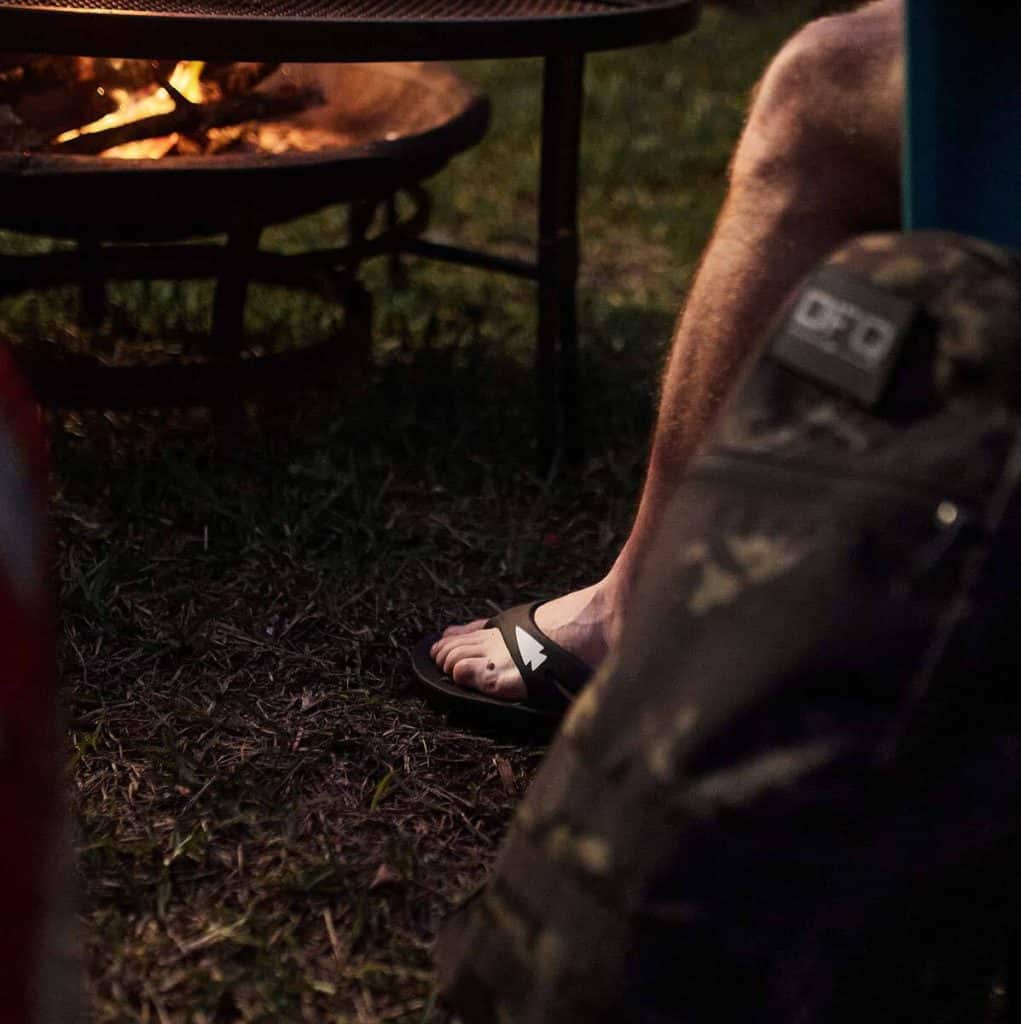 Affiliate Disclaimer
We are an affiliate of GORUCK and others that sell this training gear. If you buy clothing or other training gear after clicking the links in this article, we receive a small commission at no extra cost to you. This helps us to bring you in-depth information and content on these great training products.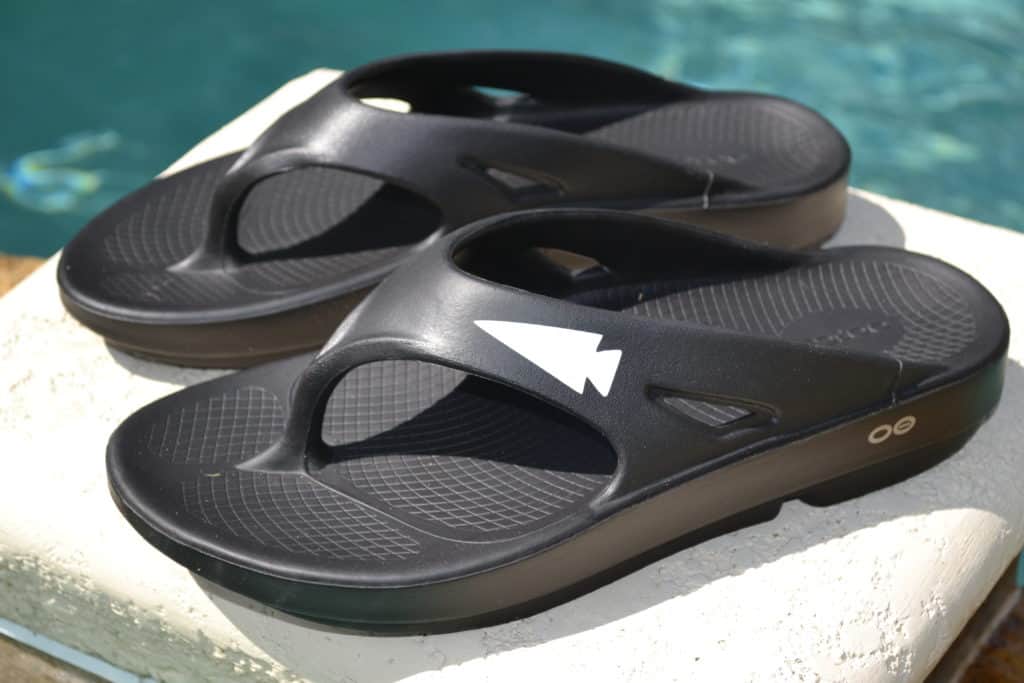 Tim is the founder of FitAtMidlife.com – an avid gym rat for 30+ years, he's a reviewer of many, many shoes – and founder of the Speed Bag Gathering – the world's only gathering of speed bag punching enthusiasts.  See more gym reviews at Tim's YouTube channel.