Tough men need tough apparel for their tough training. GORUCK Apparel for Men is known to be soft but tough enough not to pill against rough surfaces while you are rucking or seeking pain through GORUCK Tribe.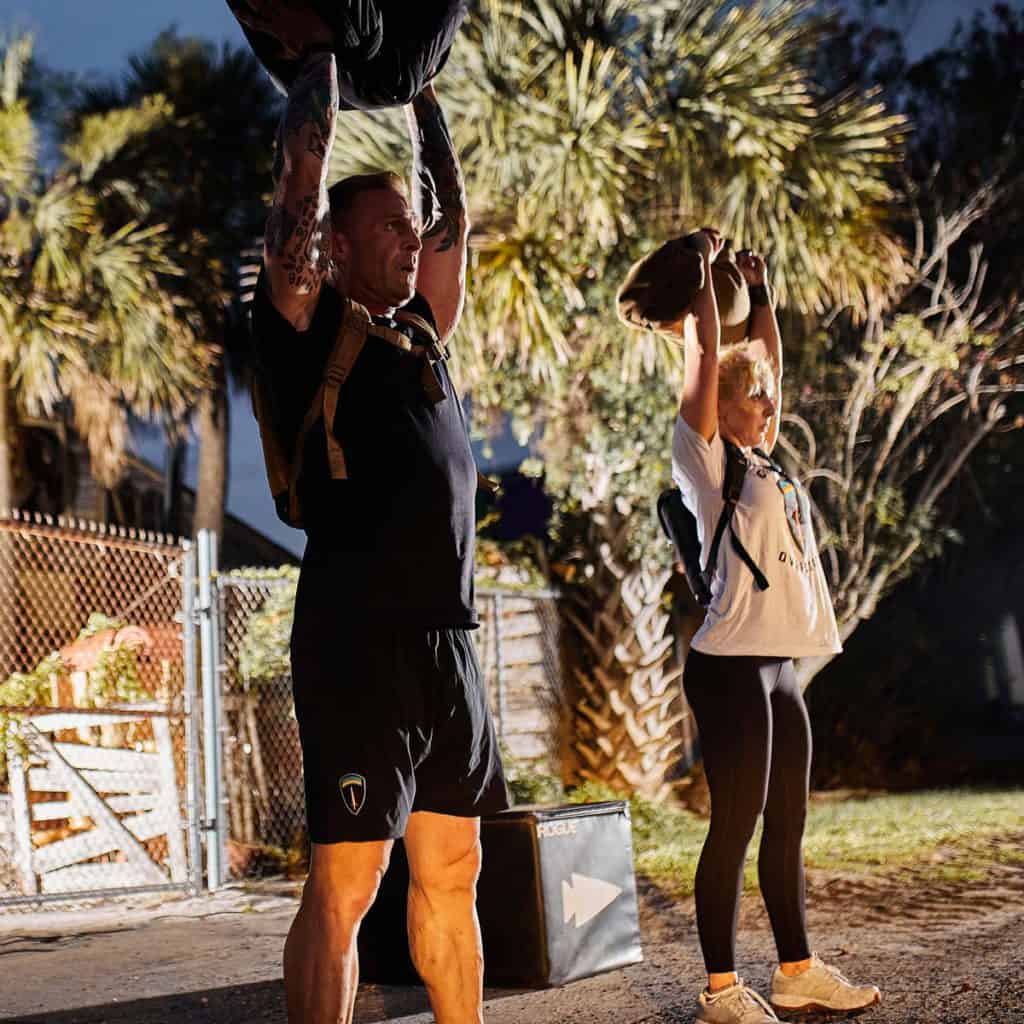 Here are some of the newest styles you can get from GORUCK:
GORUCK Apparel for Men – Overview
GORUCK builds the best, most rigid gear for rucking, training, Events, and GORUCK Clubs that empower real-world communities in service to something greater than themselves. GORUCK developed and tested these pieces for years in cities, mountains and jungles.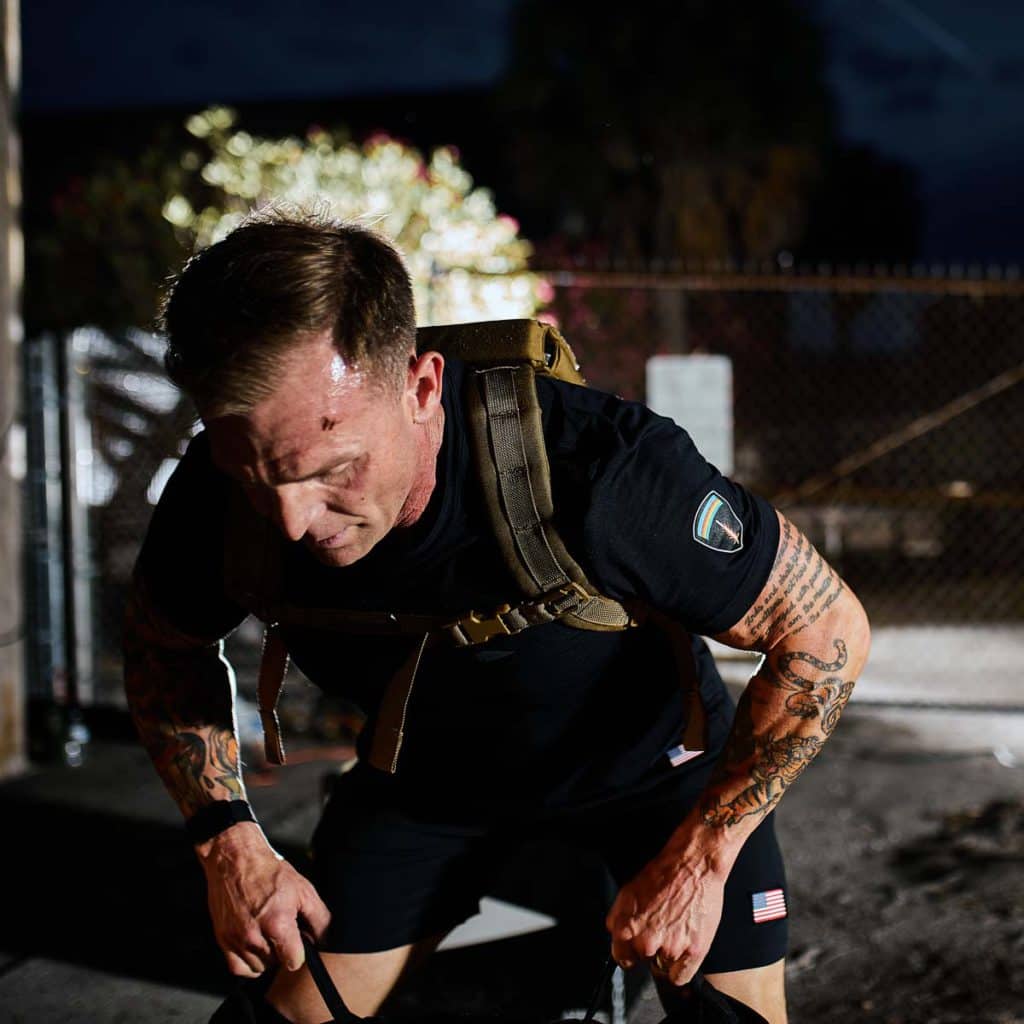 The versatility is based on plain designs and performance fabrics that can cope with our way of life, anytime, anyplace. These apparel are made of 0% cotton in addition to versatile tri-blend graphic tees and other clothing accessories. The USA Built Apparel is durable, lightweight, and backed by GORUCK's Scars Lifetime Guarantee.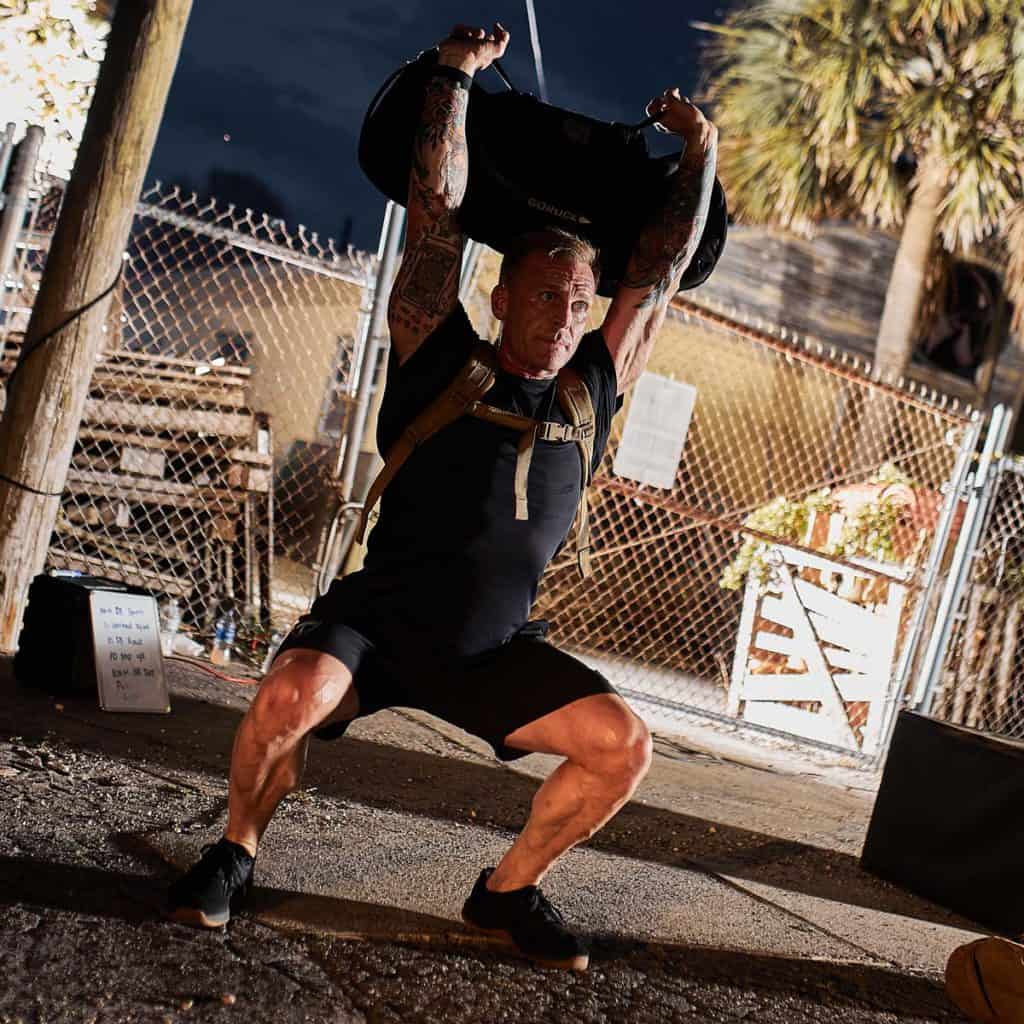 GORUCK Tribe Tank Top
If you are a tank person living in a sunny place, you'll love this tank top from GORUCK Tribe. The GORUCK Tribe logo is right in the middle of the tank top and comes in Black.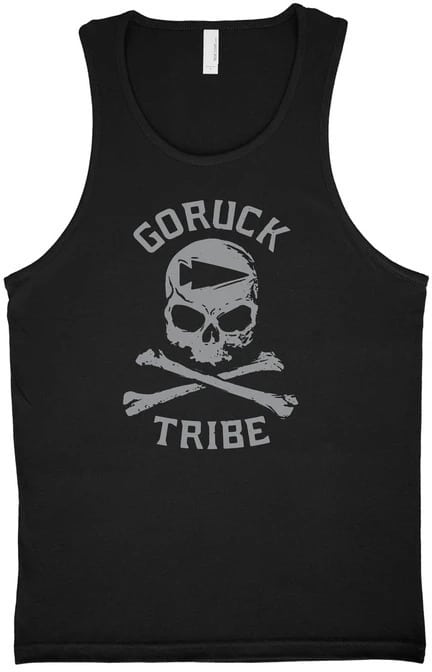 It is made in the USA and comes in sizes from Small to XXL.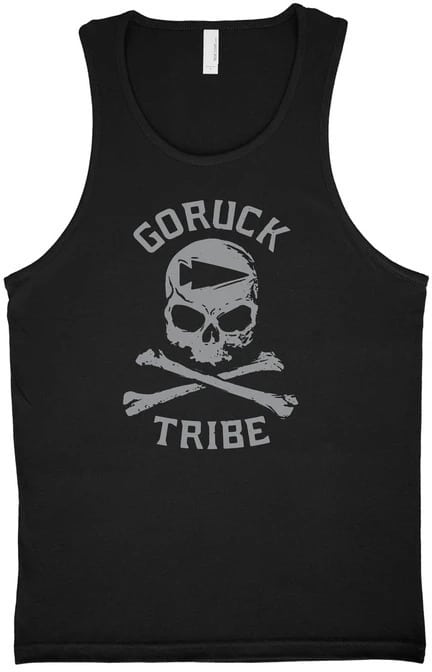 GORUCK Tank Top USA
GORUCK Tank Top USA gives you freedom of movement wherever you are and whatever challenge you plan to take.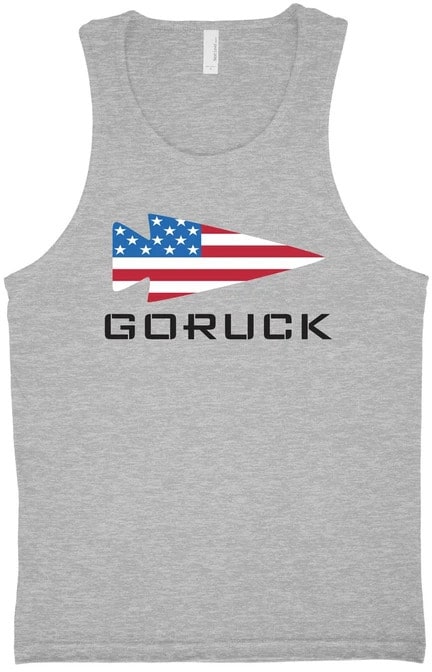 The classic GORUCK spearhead gives tribute to GORUCK's Special Forces roots. It is printed in the USA on premium tri-blend.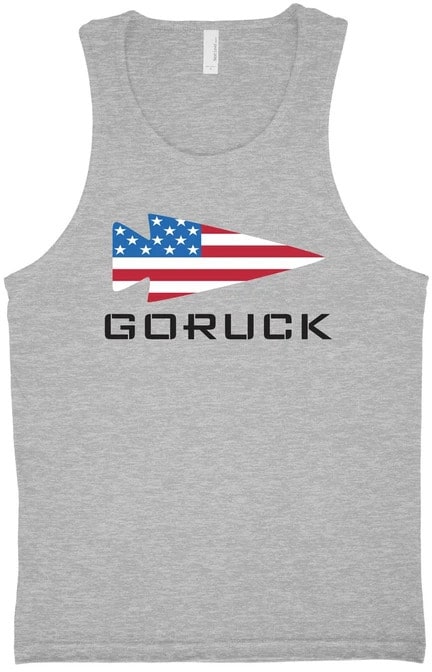 T-shirt – BDF 77th Anniversary of D-Day
This shirt is made to honor the legacy of the Jedburghs, who worked behind enemy lines in urban and rural areas with a mission to release the free world from oppression. Their work proved essential to the result of Operation Overlord and the Allied victory in WWII.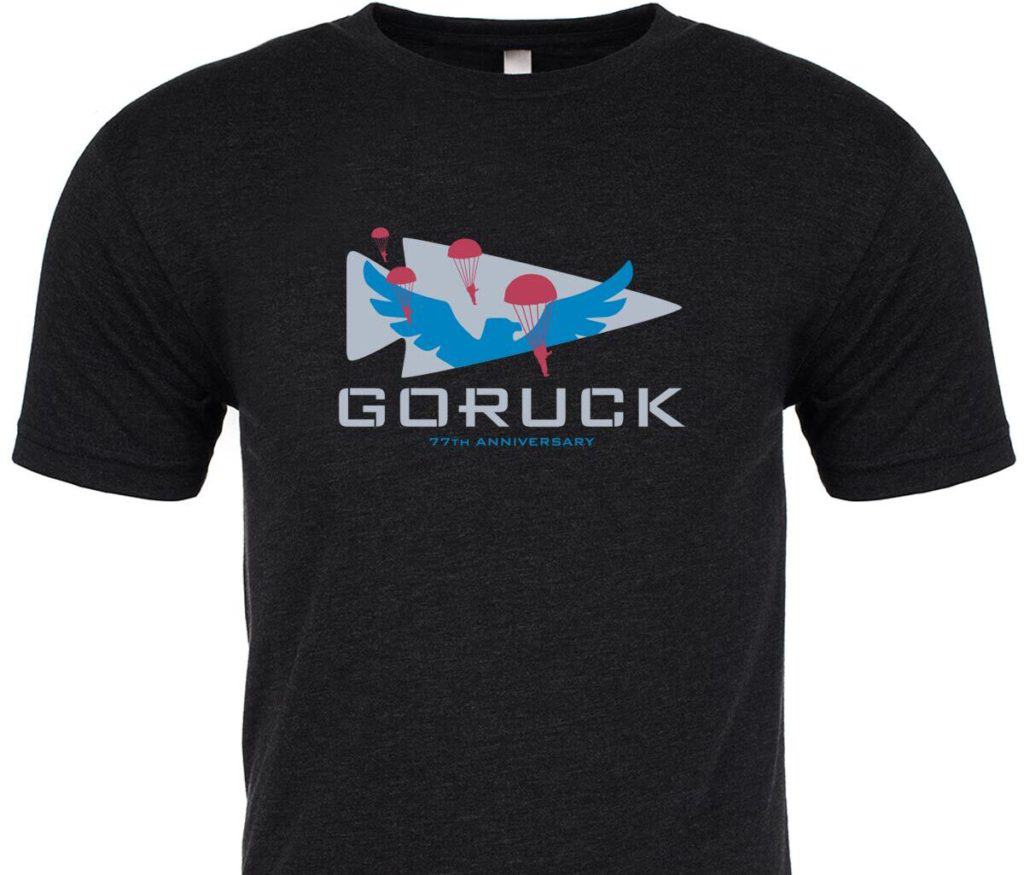 To celebrate the 77th anniversary of D-Day, you ruck a total of 7.7 miles wherever you live, preferably with friends. You choose the weight and whether you want the miles to be cumulative or consecutive.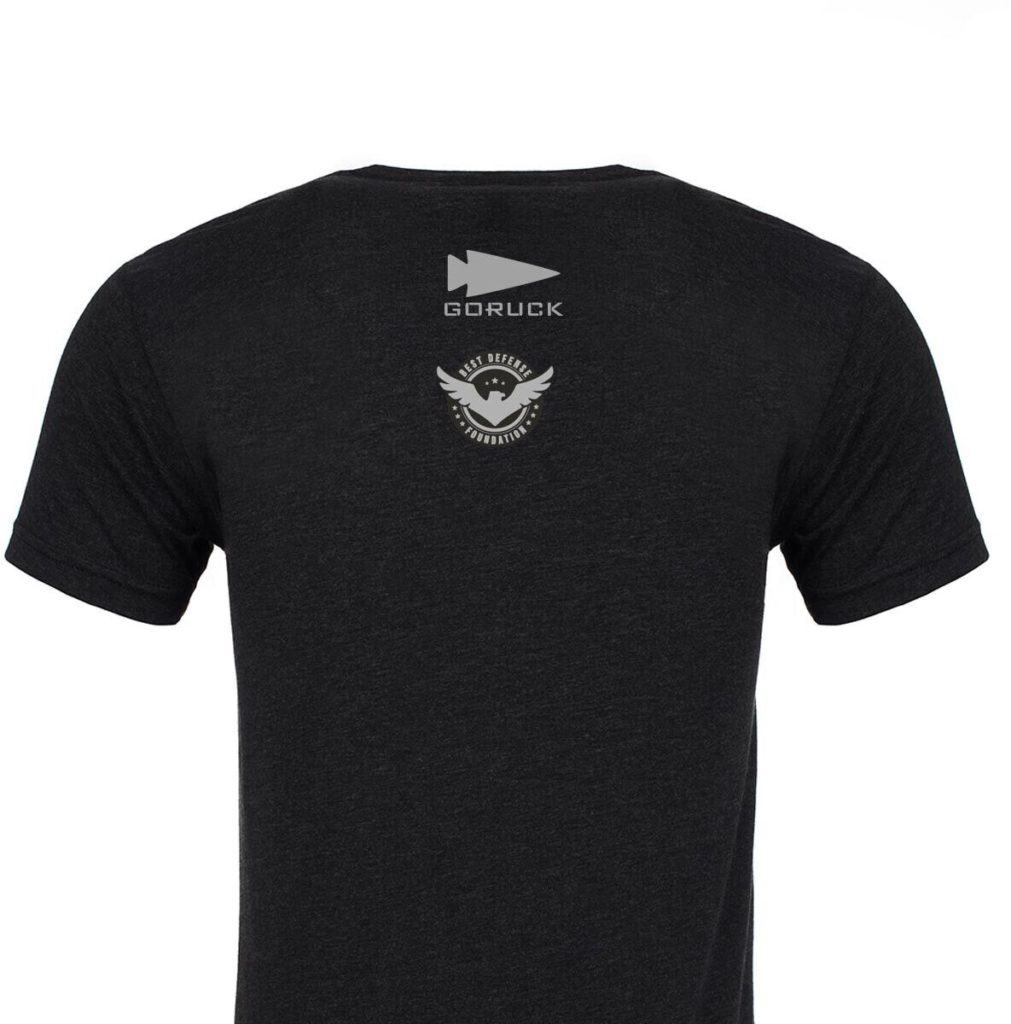 T-shirt – One Percent For Those Who Serve
Moving forward, GORUCK is formally committing to donate 1% of their annual top-line revenue to several non-profit partners who support those who serve. These are the Veterans, military, First Responders (LEO, Fire), social workers, teachers, and communities such as military spouses.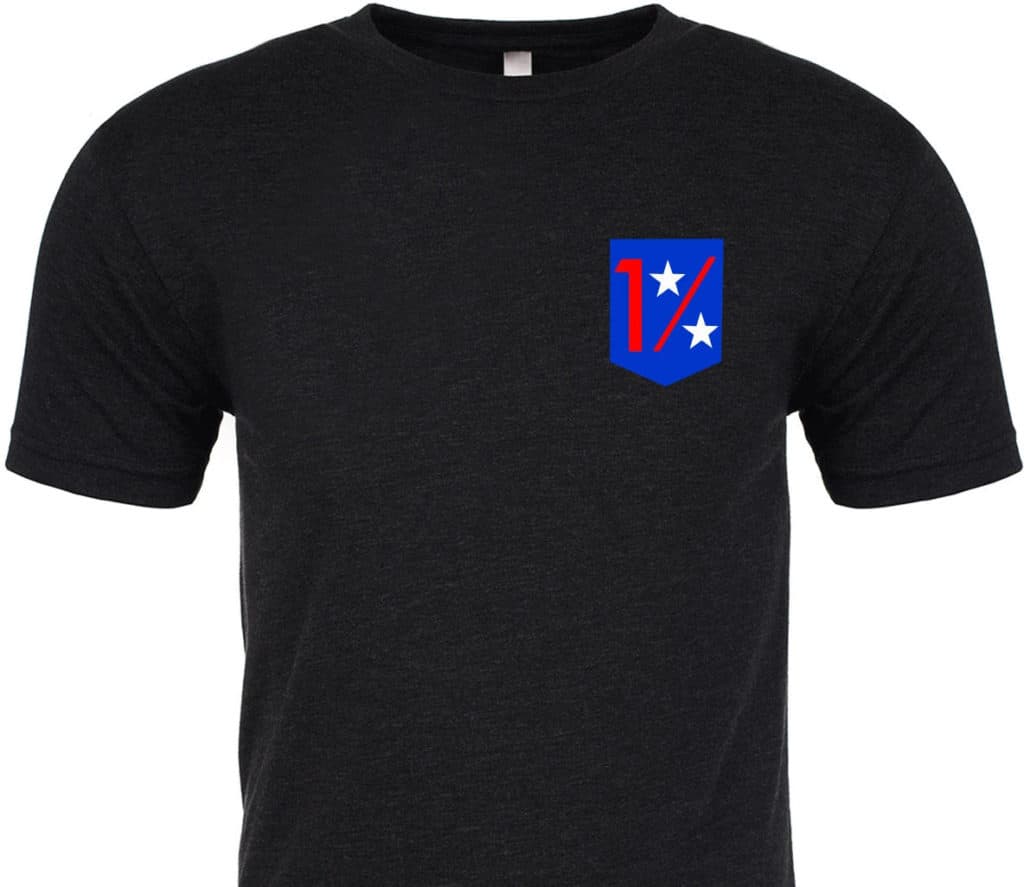 This is a new formal commitment, but since 2015, GORUCK has already been supporting those who serve through their foundation at 0.99% of their top-line revenue.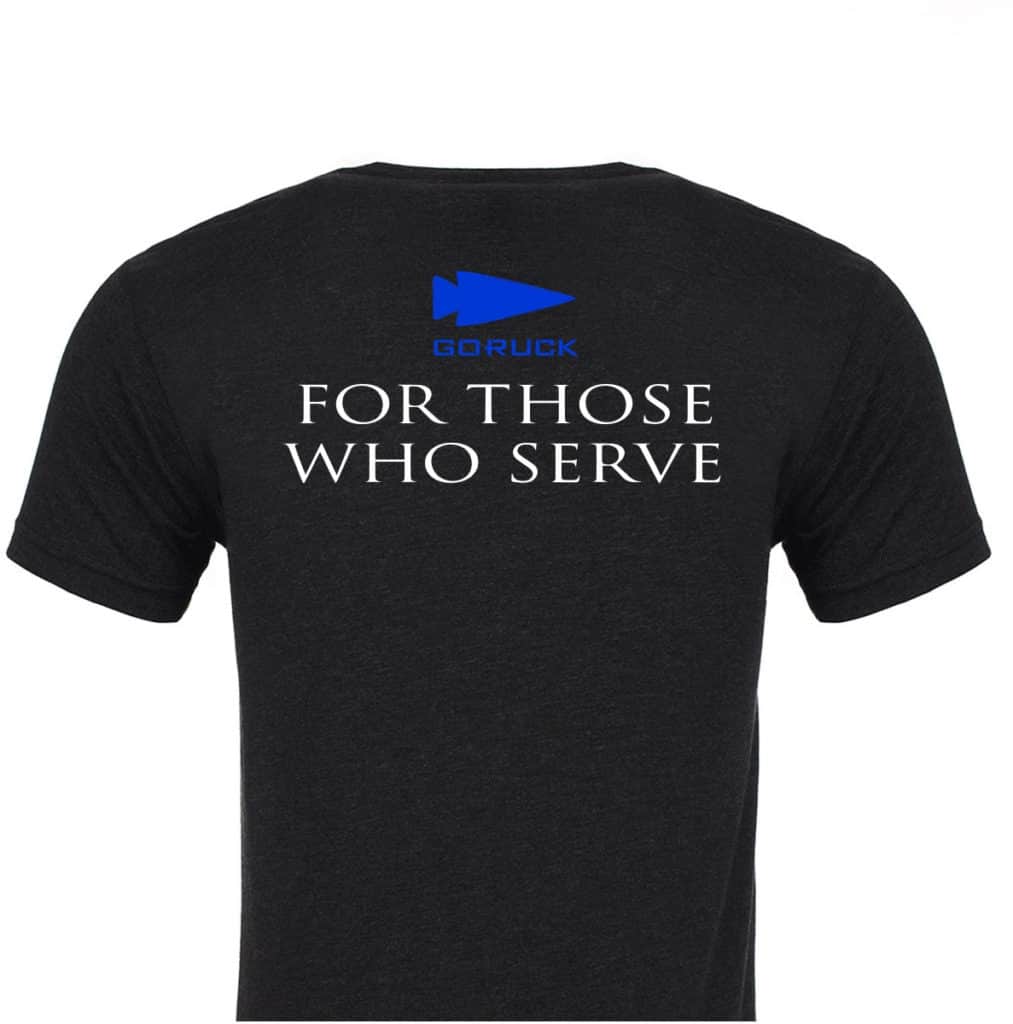 GORUCK Tribe T-Shirt – Fear
GORUCK Tribe is the next evolution of commitment of mind, body, and spirit. It brings organization and inspiration to those of you who choose the more challenging path. Tribe officially started in January 2021, with the theme of the year "SEEK PAIN".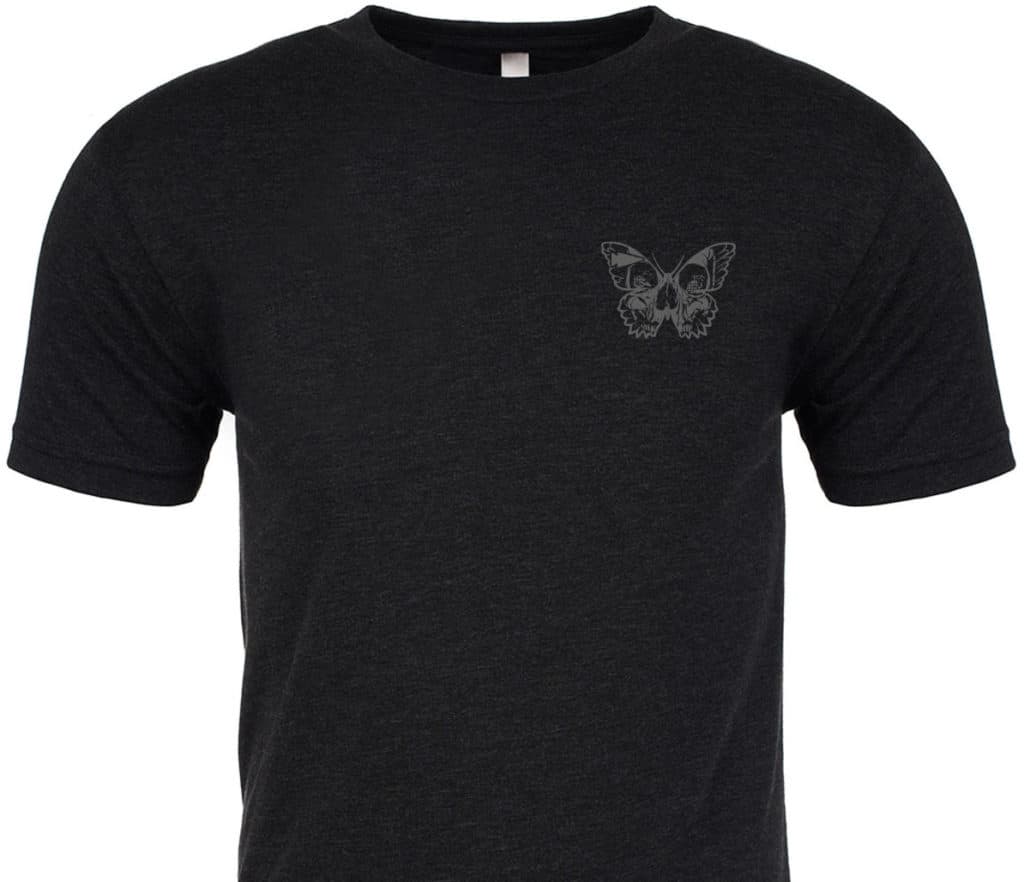 Each month has a theme, and for June, it is "FEAR". So wear this shirt, overcome your fear, and take the challenge of seeking pain.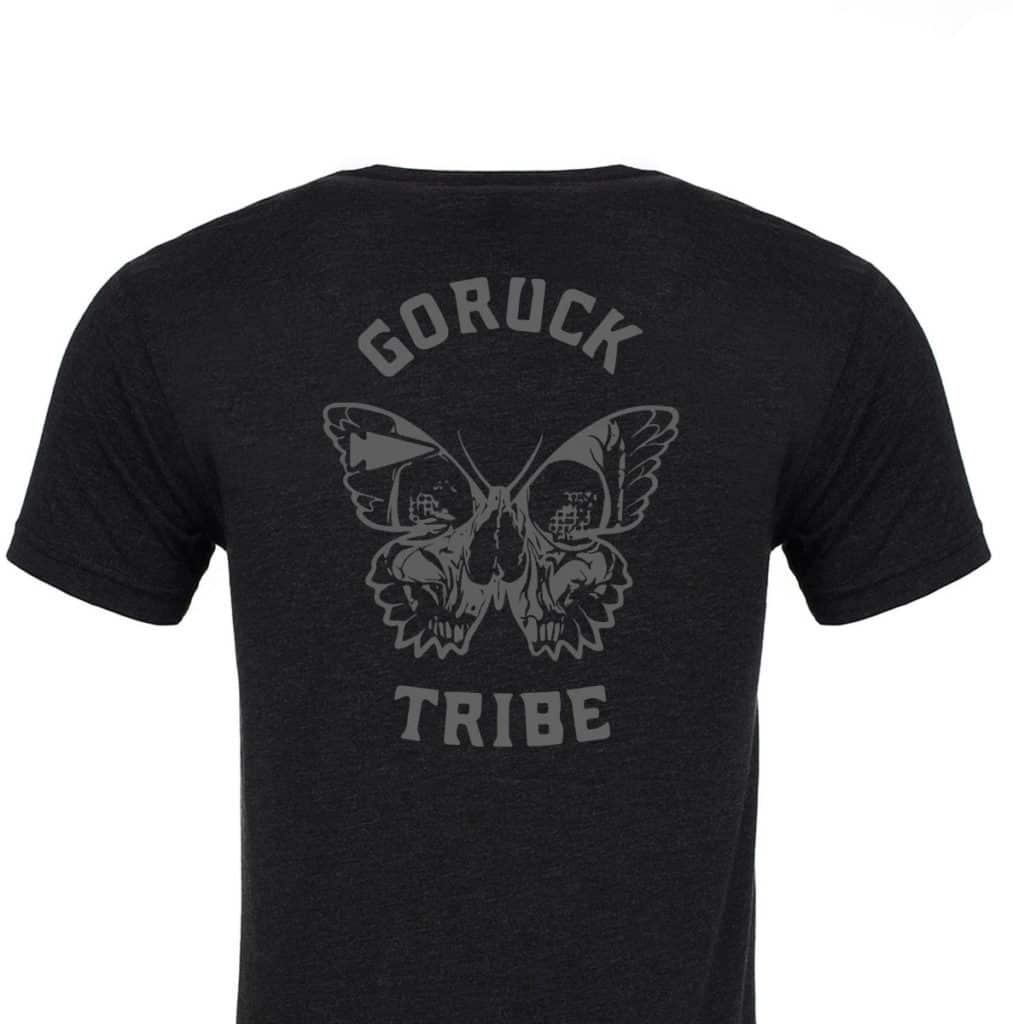 T-Shirt Operation Overlord
Operation Overlord was the codename for the Battle of Normandy, the Allied operation that launched the victorious invasion of German-occupied Western Europe during World War II on June 6, 1944, with the Normandy landings. The t-shirt emphasizes the symbol worn on the sleeve of the Supreme Headquarters, Allied Expeditionary Force aka SHAEF during WWII.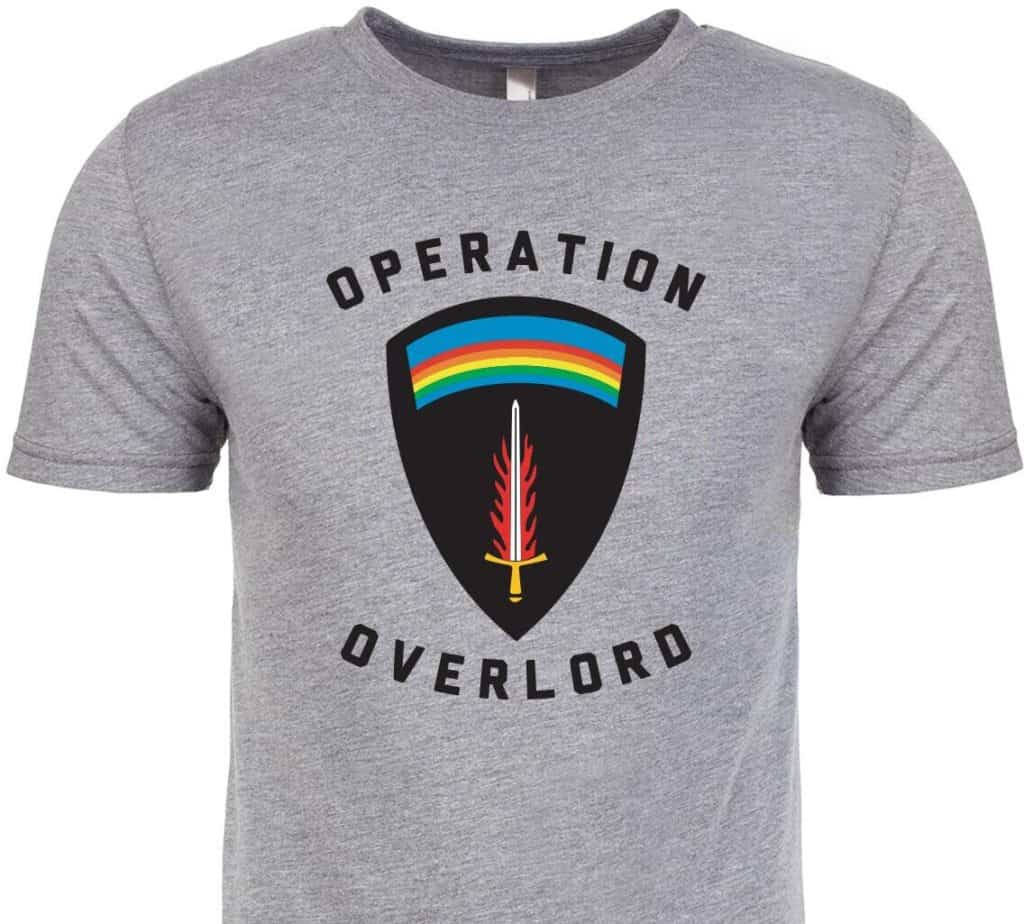 Each feature of the design is symbolic of the war and the Allied Force's fight for peace – the sword symbolizes fighting for freedom, and the rainbow represents hope, which carries the colors of all the allies' national flags.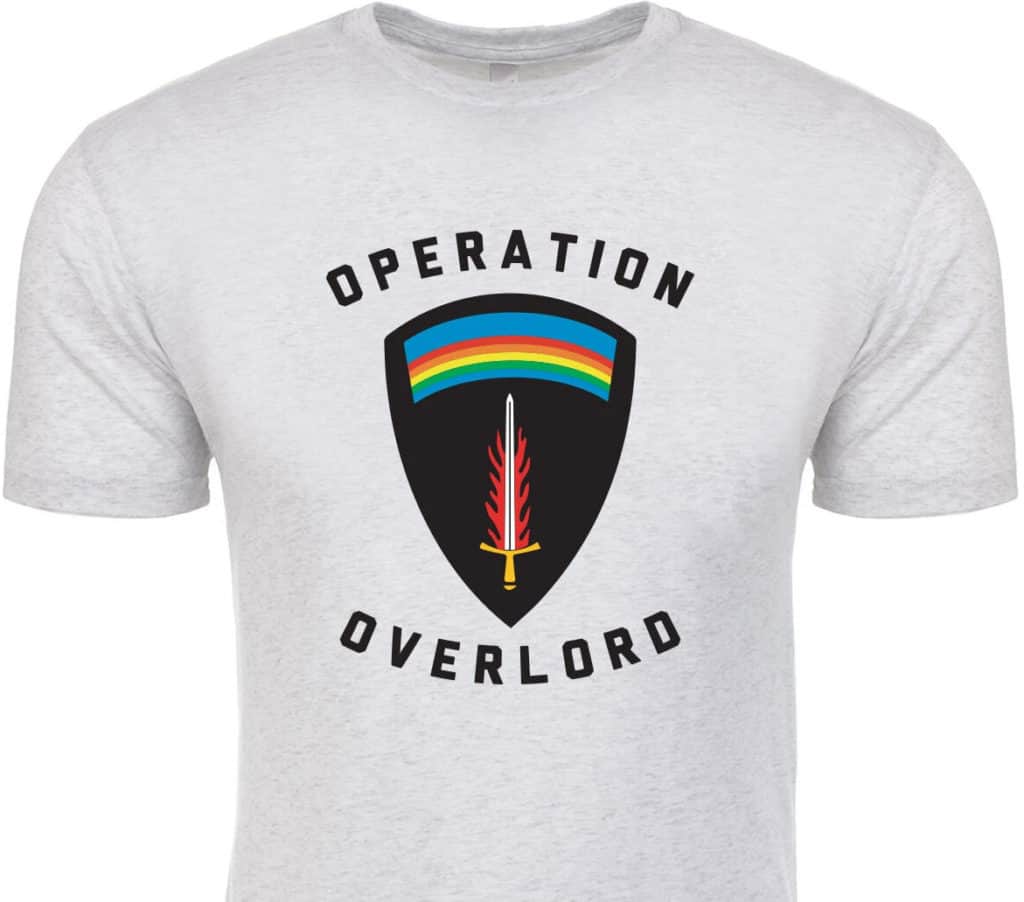 T-Shirt Reverse Flag
The flag displayed moving forward into battle dating back to the Army's early history.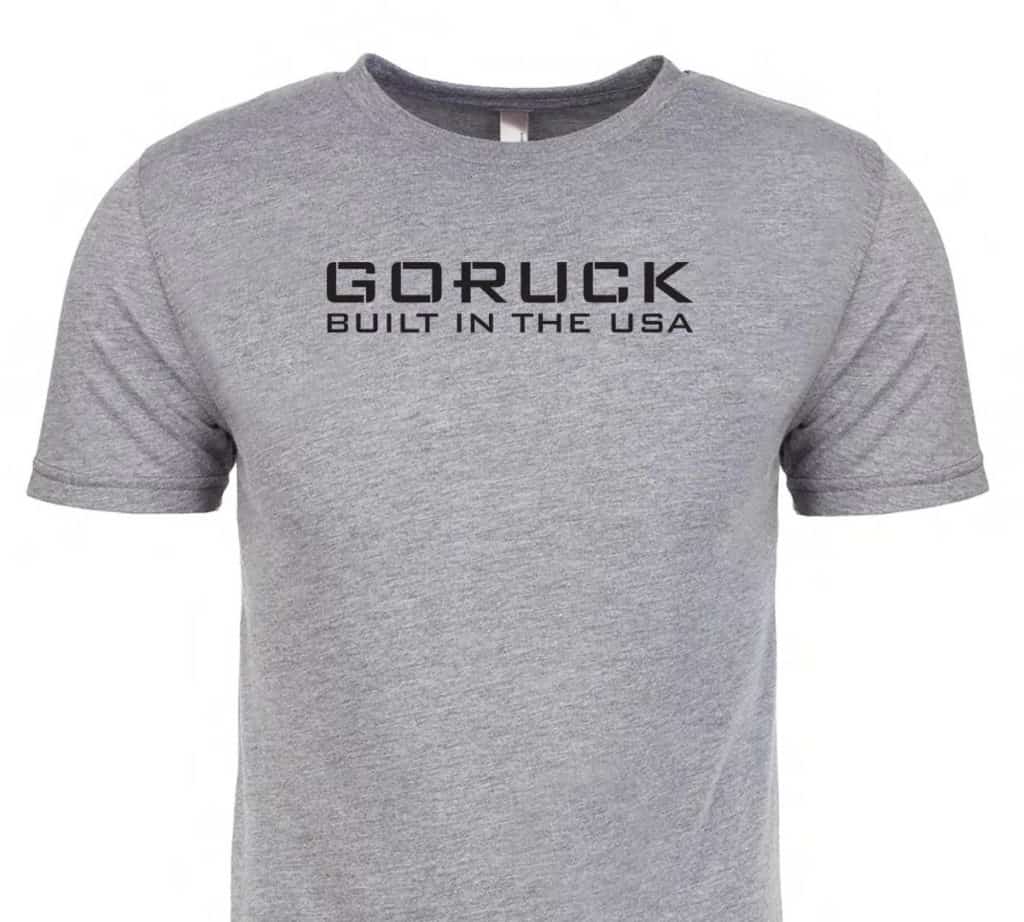 Today, the reverse flag is worn on the right sleeve of military uniforms and signifies the courage and respect of those who serve.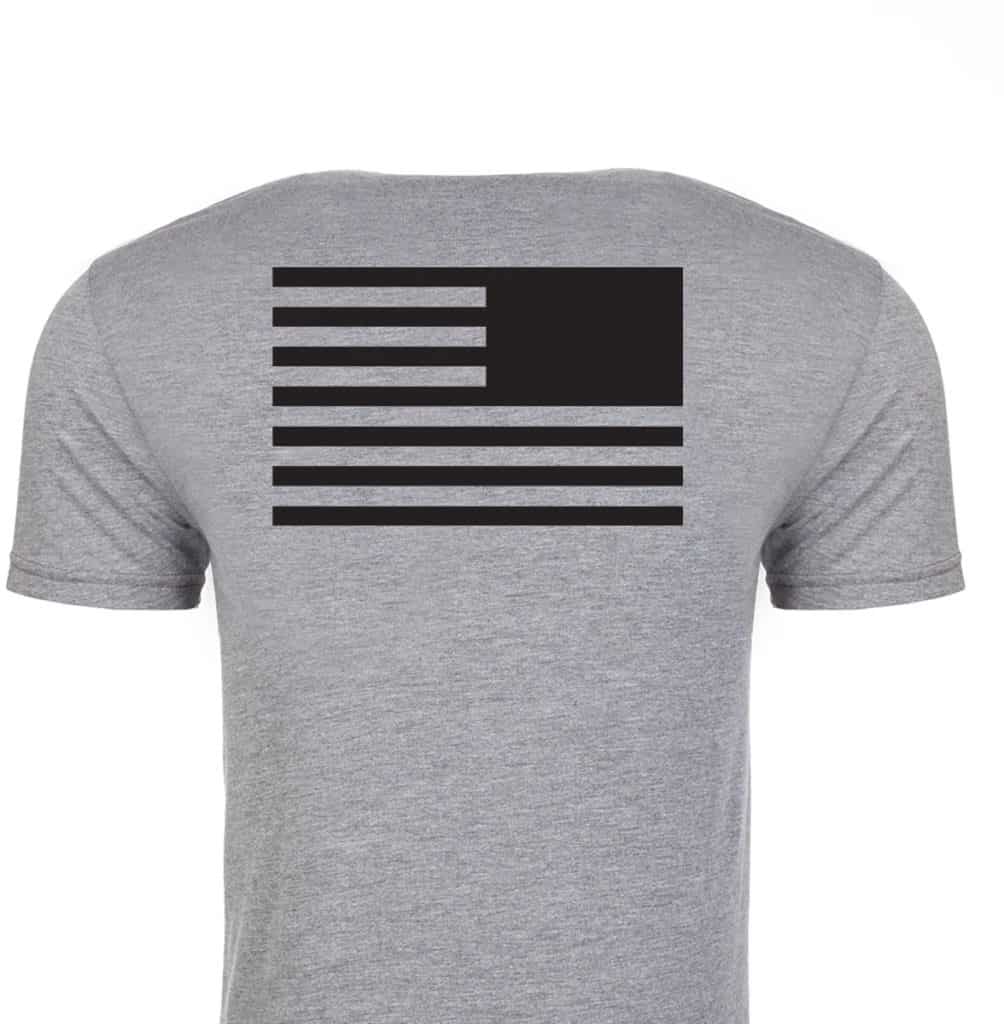 Operation Overlord Training Shirt
This lightweight performance tee is made to endure the hardships of our way of life, and it doesn't pill or fail, so you can train hard. Now available with a limited edition Operation Overlord logo, which was worn on the sleeve of the Supreme Headquarters, Allied Expeditionary Force aka SHAEF during WWII.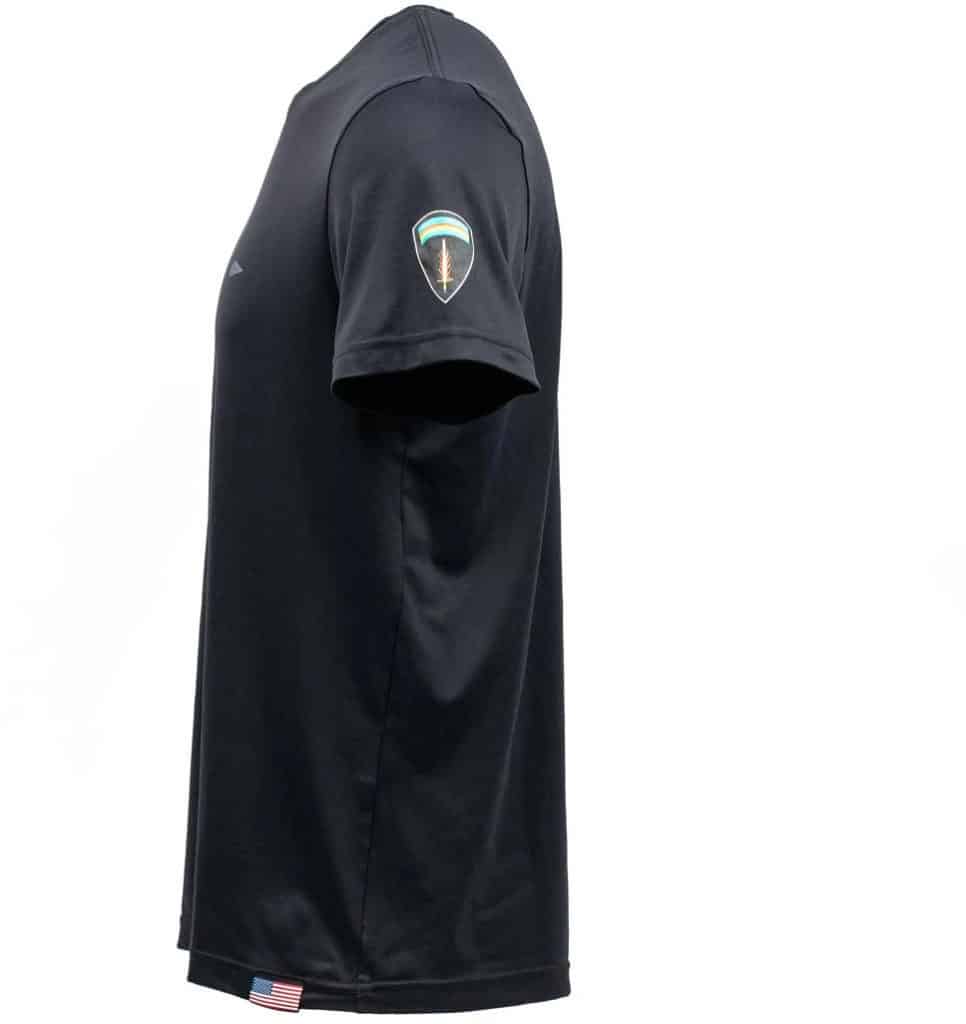 The sword symbolizes fighting for independence, and the rainbow symbolizes hope, which includes colors of all the allies' national flags. It has a durable exterior and soft interior that is stretchy, breathable, and abrasion-resistant. It is also fast-drying and moisture-wicking, so you feel cool all day.
Operation Overlord Training Shorts – 7.5″
The Operation Overlord Training Shorts move with you and feel like performance shorts should. They use a fabric called ToughStretch® that is lightweight, sweat-wicking, and has a four-way stretch. They are soft but tough enough for any gym, and ruck PT training session and even comes with Scars Lifetime Guarantee.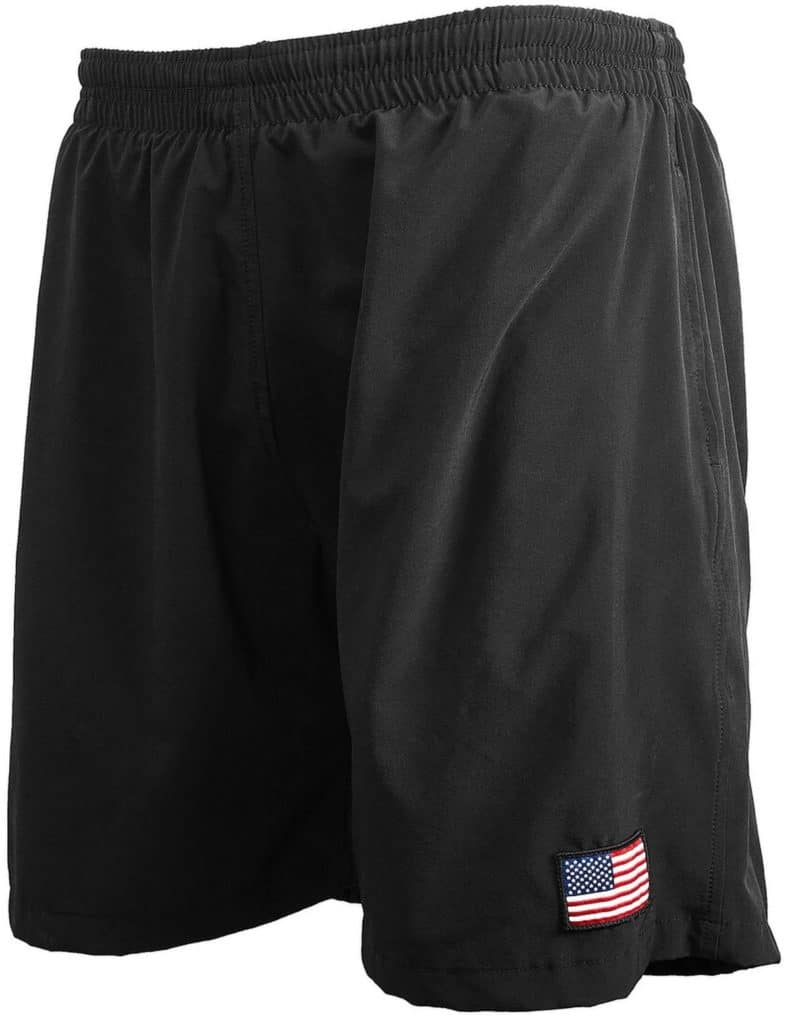 The shorts have two front side pockets and a hidden zippered pocket inside the front right pocket, so the zipper is discrete and out of the way. They won't pill against rough surfaces like a barbell or rucksack and have a built-in performance brief liner that is soft and dries fast.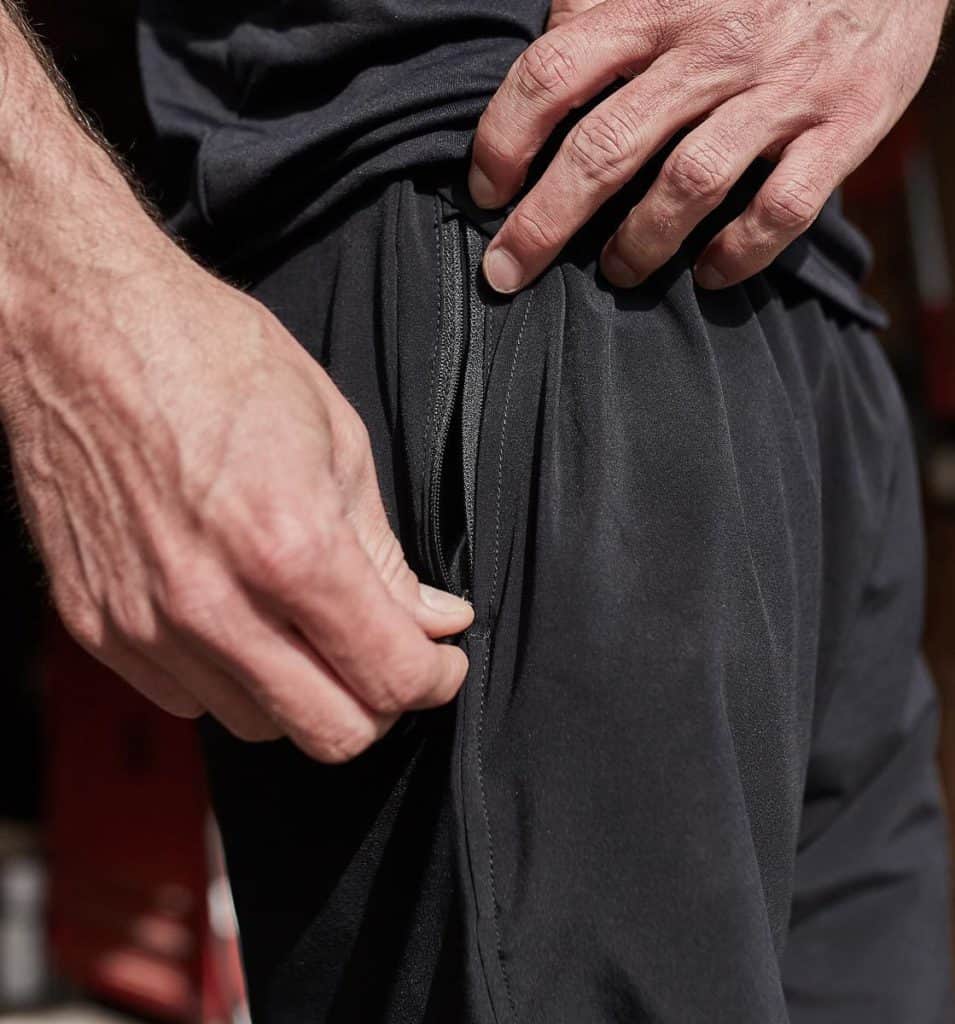 GORUCK Apparel for Men Review – In Summary
That's our the latest GORUCK Apparel for Men.
Get ready to face the challenges of your daily training with these Apparel for Men from GORUCK. They are made in the USA, tough, lightweight, durable, and moves with you. When you buy, you are also helping the military, Veterans, First Responders (LEO, Fire), teachers, social workers, and communities such as military spouses.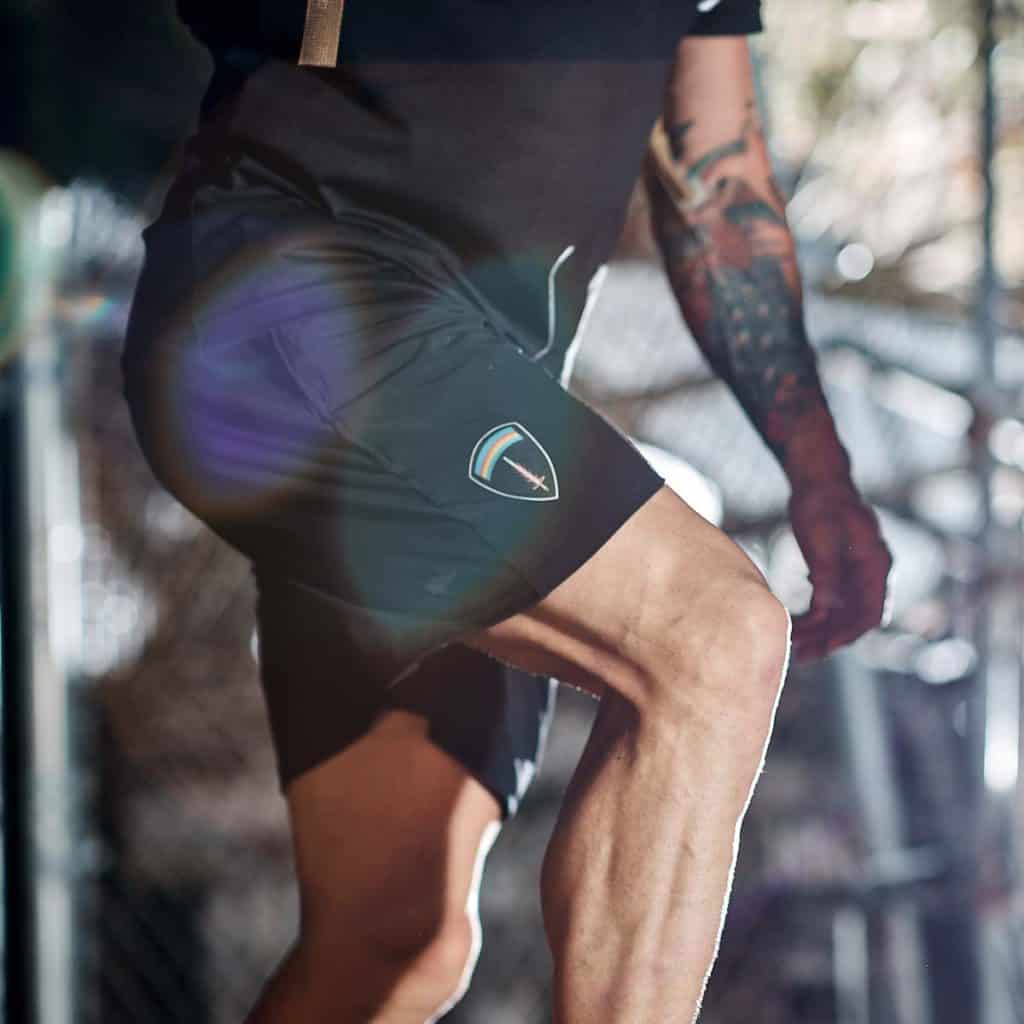 Photo Credits
Product photos on this page are property of GORUCK.
This website is not affiliated or associated with CrossFit, Inc. CrossFit is a registered trademark of CrossFit, Inc.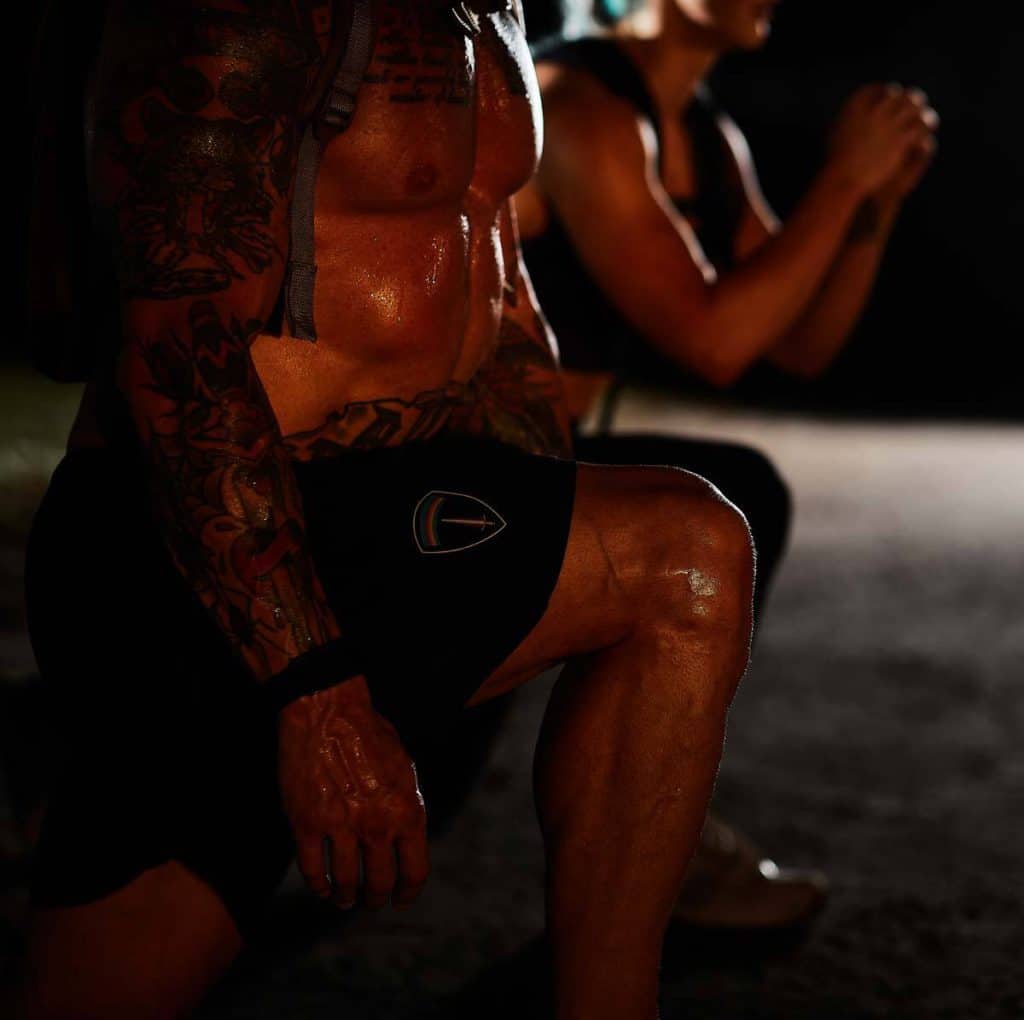 Affiliate Disclaimer
We are an affiliate of GORUCK and others that sell this training gear. If you buy clothing or other training gear after clicking the links in this article, we receive a small commission at no extra cost to you. This helps us to bring you in-depth information and content on these great training products.
Tim is the founder of FitAtMidlife.com – an avid gym rat for 30+ years, he's a reviewer of many, many shoes – and founder of the Speed Bag Gathering – the world's only gathering of speed bag punching enthusiasts.  See more gym reviews at Tim's YouTube channel.