Over the past few years, percussive therapy and self-myofascial release have become increasingly popular in the CrossFit world. Despite this, there are quite a significant number of people who might not know what these are.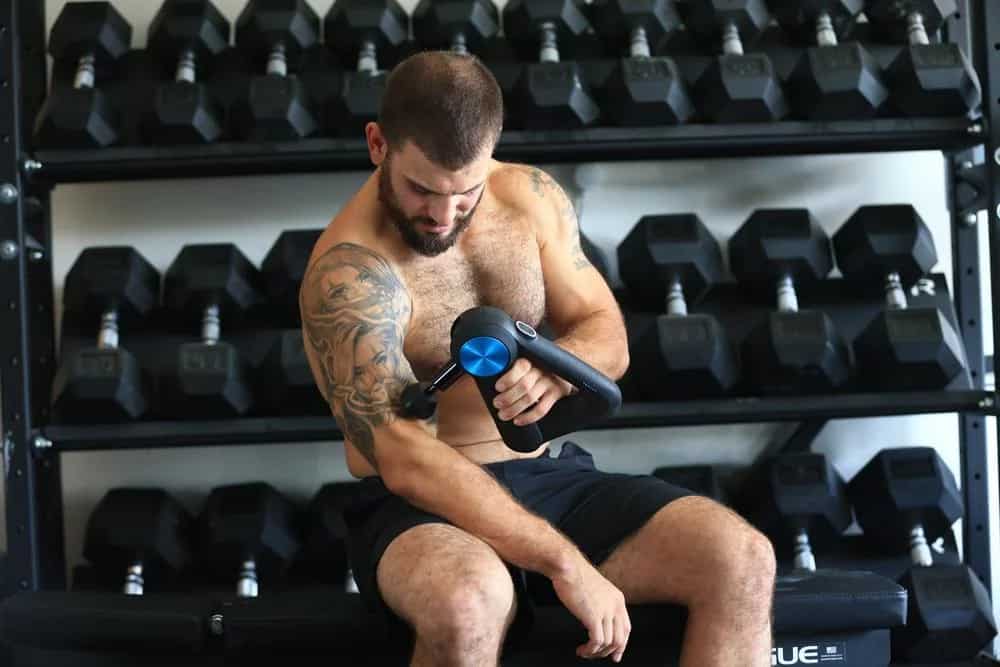 Alongside this, they might not know what kind of benefits that these might offer. If you've ever had bad muscle pains and overall aches after a workout, then percussive therapy could be helpful for you.
To figure out if it's something that you might want or need, however, it's first worth knowing about what they are and how they can be used. The potential benefits that they could provide should be more than enough for many people to be interested in a percussive therapy device.
Here's the Percussive Massagers we'll be reviewing in this article:
First, let's understand the benefits of percussive therapy.
What Is Percussive Therapy?
Quite a significant number of people might wonder what percussive therapy is. Despite becoming quite popular recently, it's still a relatively new technique, which is why many people may not have heard about it yet.
This is a breakthrough in massage therapy that helps to relieve soft tissue pain, among other ailments, after a workout. Typically, this is done by accelerating the growth and repair of tissue cells following a lot of exercise.
Alongside this, they help to increase blood flow around massaged areas, which then helps with this growth. A percussive massager is usually used to perform this, with these being used both before and after an exercise routine.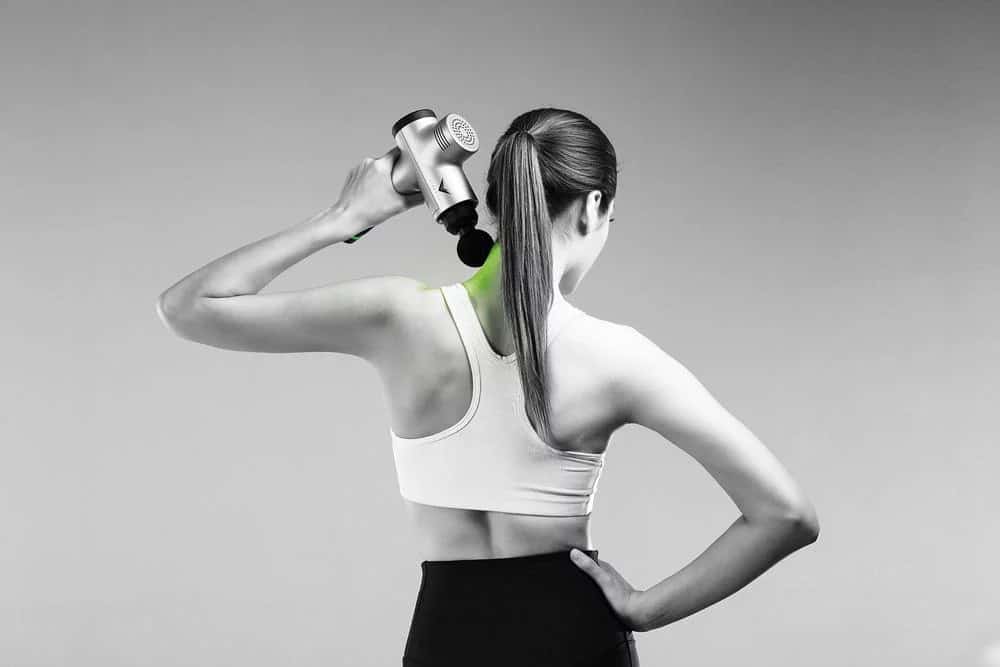 What Is Self Myofascial Release?
Percussive therapy typically takes advantage of what's known as self-myofascial release to work effectively. However, quite a large number of people might not know what this is. While it may seem complicated, it can be much more straightforward than you might imagine.
This is the process of applying a gentle and consistent pressure on points of restriction that may be causing you pain. Typically, this will be the sore muscles that you feel after a workout. This then stimulates blood flow and allows the muscle to release, which reduces the pain that you may feel.
What Are The Benefits Of Such A Device?
Typically, a percussive device is used to take advantage of the area. However, a variety of people may wonder what the benefits of such a device might be. There are several of them that you should be able to see after you've been using it for a certain amount of time.
Perhaps the most obvious of these is that it reduces the amount of pain you will feel after an extensive workout. Coupled with this is the fact that it could boost muscle recovery. There have also been a variety of studies that have shown that using a percussive massager before a workout could help boost overall muscle performance.
How Are These Devices Typically Used Before & After A Workout?
Many people may wonder how they should use a percussive massager before and after a workout. Though you might think this will be complicated, it isn't. Regardless of which massager you buy, using it should be quite straightforward. This is the case regardless of whether you're using it pre- or post-workout.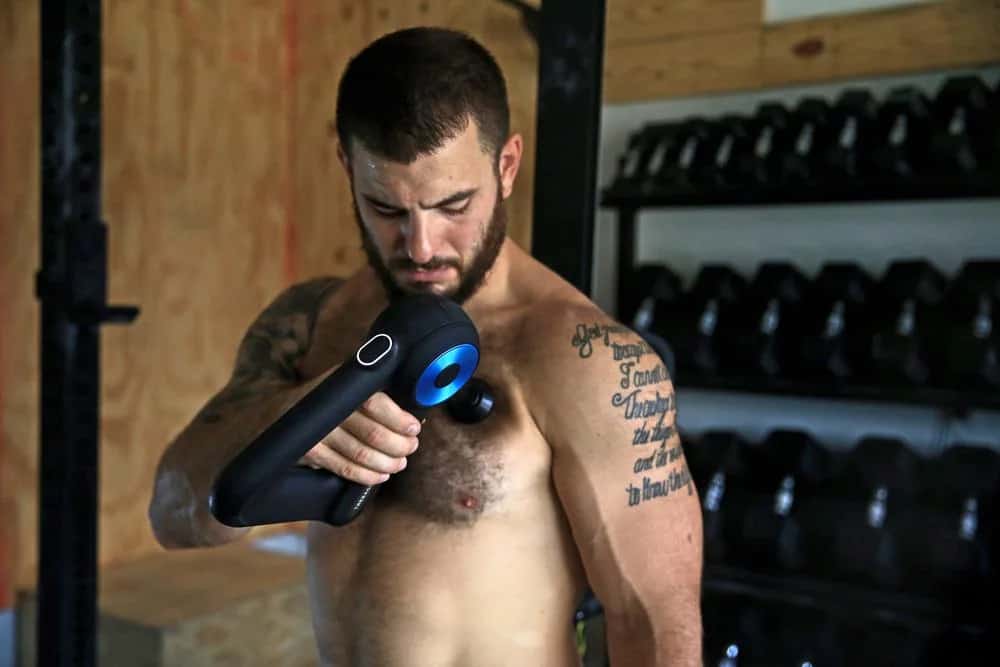 Typically, the massager will need to be moved around the areas that you've exercised, which should then start feeling its effects. How long you should use it can vary significantly from massager to massager, as well as how long you've been exercising.
As such, it's highly recommended that you read the manufacturer's instructions. However, the majority should be used quite similarly.
What Are The Features That Make A Percussive Massager Stand Out?
If you've decided to get a percussive massager, then you'll need to make sure that you choose the right one. However, it can be challenging to determine which one you should get. When comparing models, it's recommended that you look for a few features, including: Battery Life; Ergonomic Design; Pressure & Speed Settings, and; Different Attachments.
By comparing each of these areas, you should be able to find the right percussive massager for your needs. While you might want to put emphasis on some areas over others, they should still be considered.
Speed settings can be referred to as Hz (Hertz) or percussions per second – they are equivalent.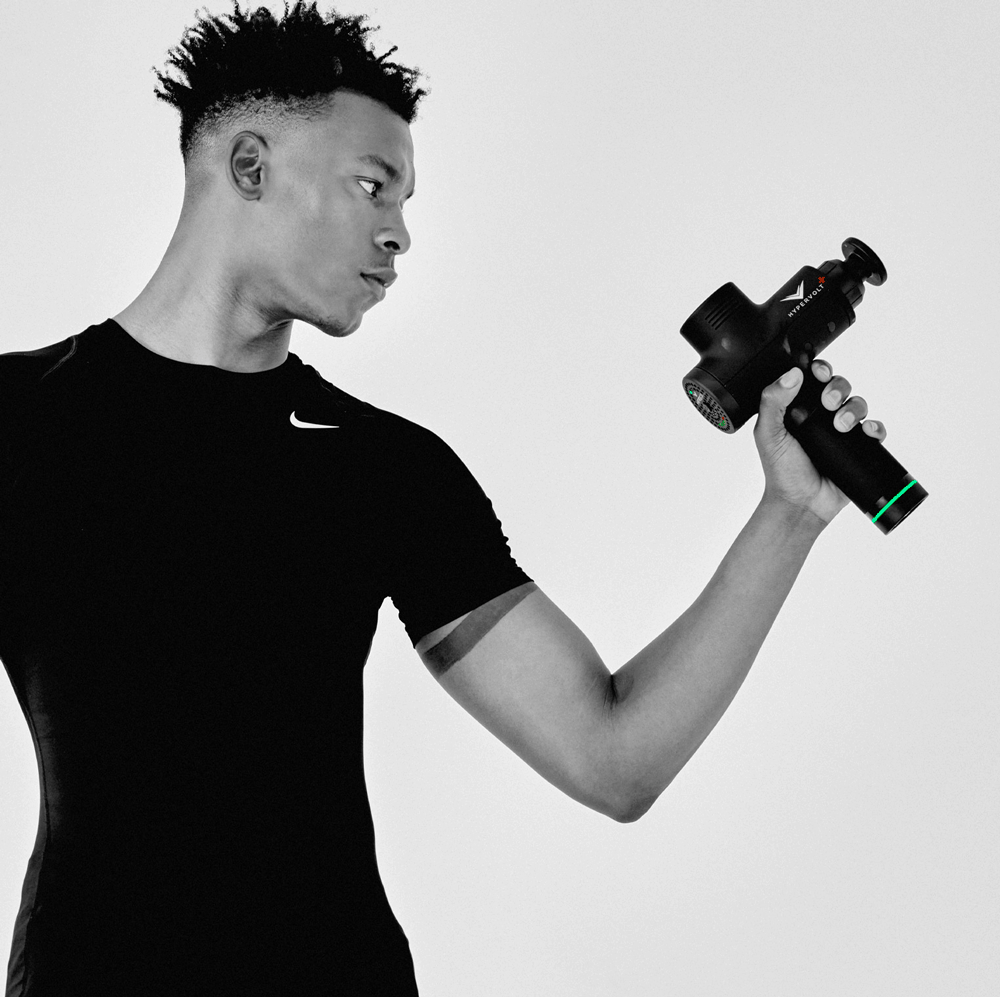 Percussive Massage Device Comparison
Naturally, quite a large number of people may be interested in getting a percussive massager once they know the benefits that it can offer. However, this begs the question as to which devices stand out from the rest.
Though there are a few specific ways that you can compare and contrast many devices, there is still an overwhelming number to choose from. This could mean that you might not know where to start when considering a percussive massager.
However, this doesn't have to be overly difficult. Instead, there are a few notable products that you could consider. Each has a variety of pros and cons, which means that you might need to spend some time comparing them.
However, each should still be worth considering.
Theragun Mini
The Theragun Mini is a good entry level device.
Why? Because it's less expensive than the full-size models, but it is also portable.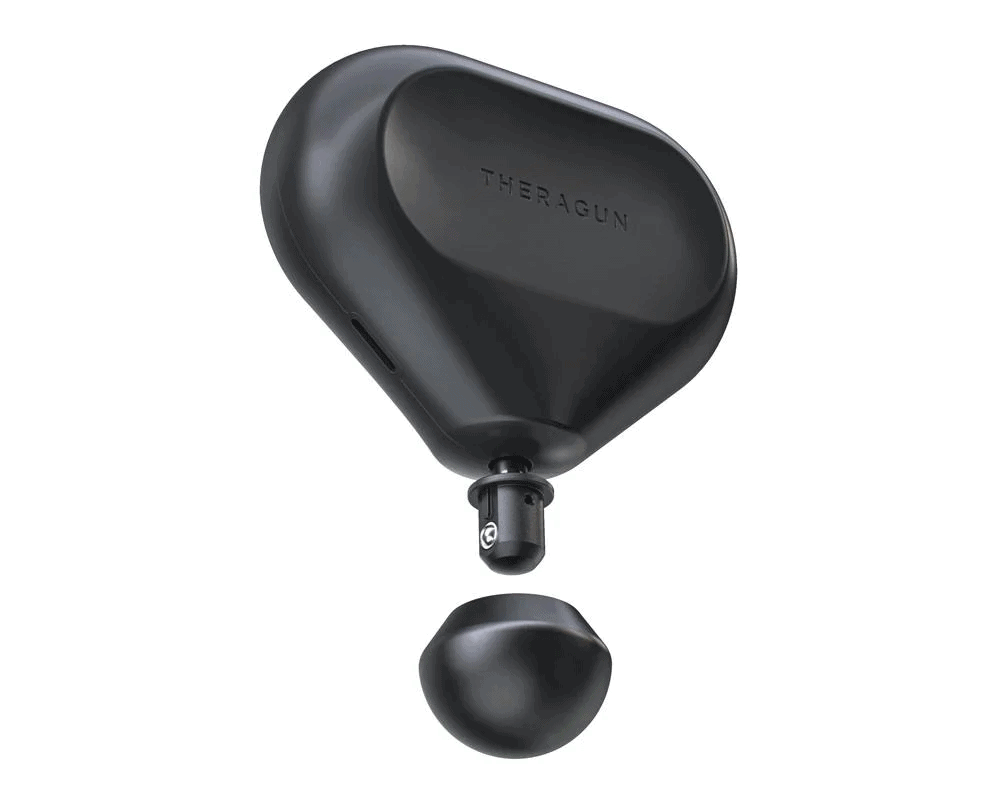 Being an entry level model – this device only comes with a single simple ball attachment.
But, it does have 3 different speeds – 1750, 2100, or 2400 percussions per minute.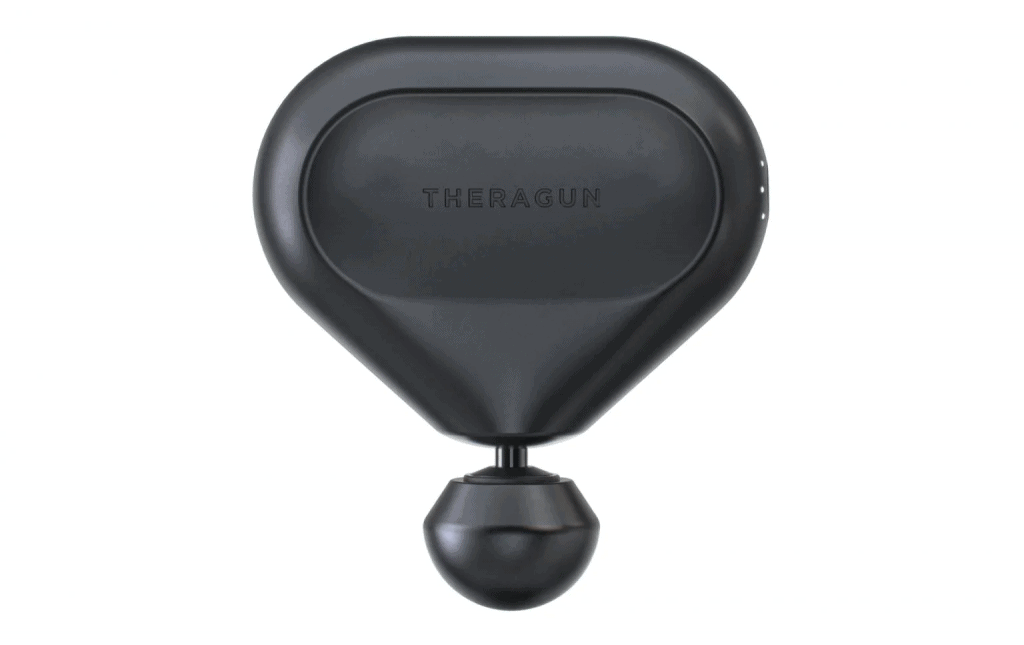 It's a simple device, but it has what you need to get started.
And it's relatively cheap.
Theragun G3
The Theragun G3 offers quite a large number of benefits that you may be interested in, alongside each of the advantages that the therapy can have. Chief among these is that it features an ergonomic design, which should mean that it's quite easy and comfortable to use.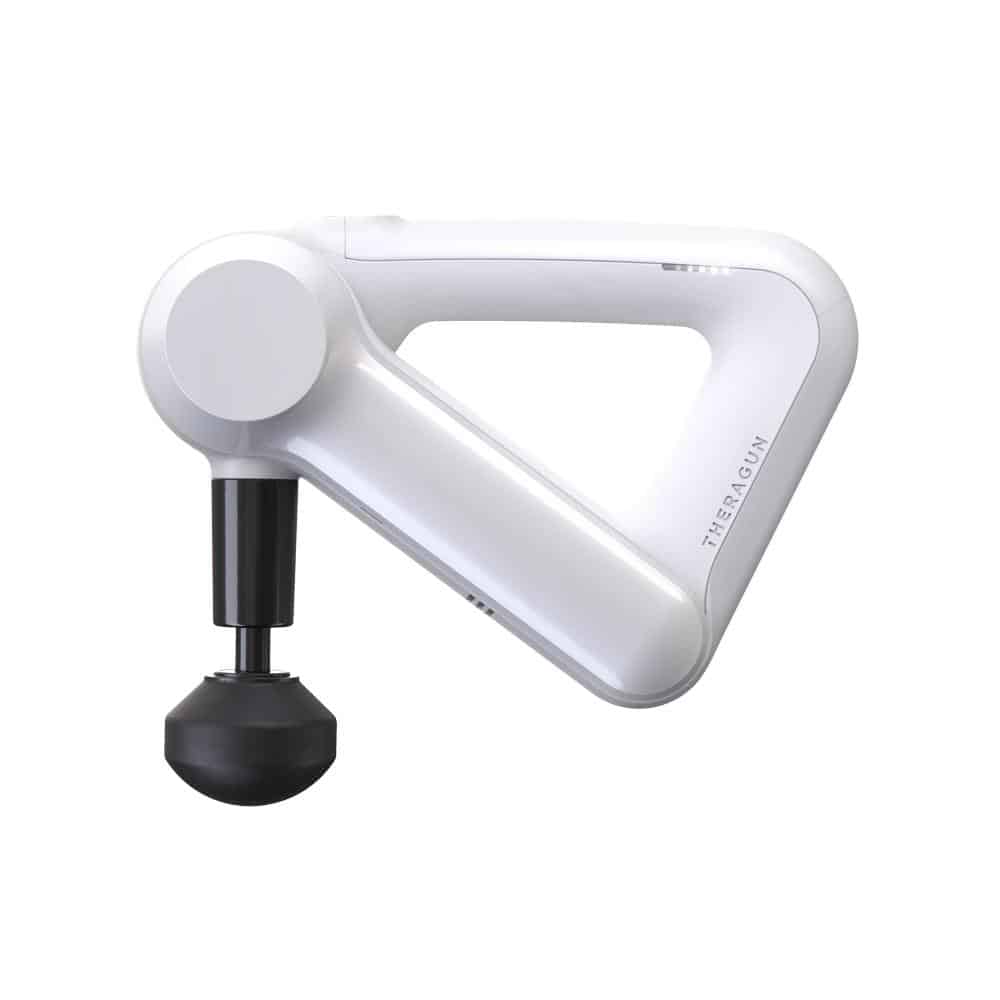 This should also help to prevent arm fatigue, which can often be an issue not long after a workout. Coupled with this are the four different hygienic antimicrobial pro attachments, which should mean that you'll be able to personalize your treatment somewhat.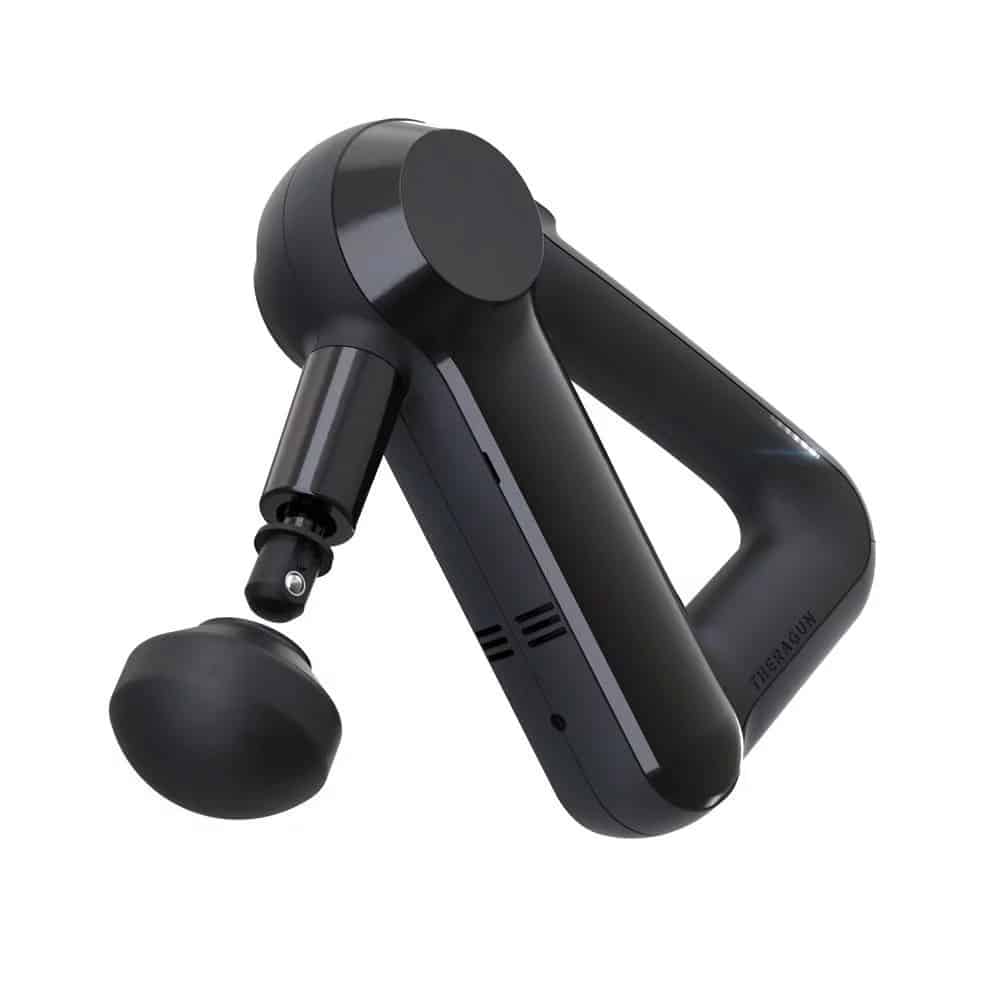 The Theragun G3 comes with a charger, carrying case, and four hygienic antimicrobial pro attachments (dampener, cone, thumb, and standard ball) so you can tailor your treatment.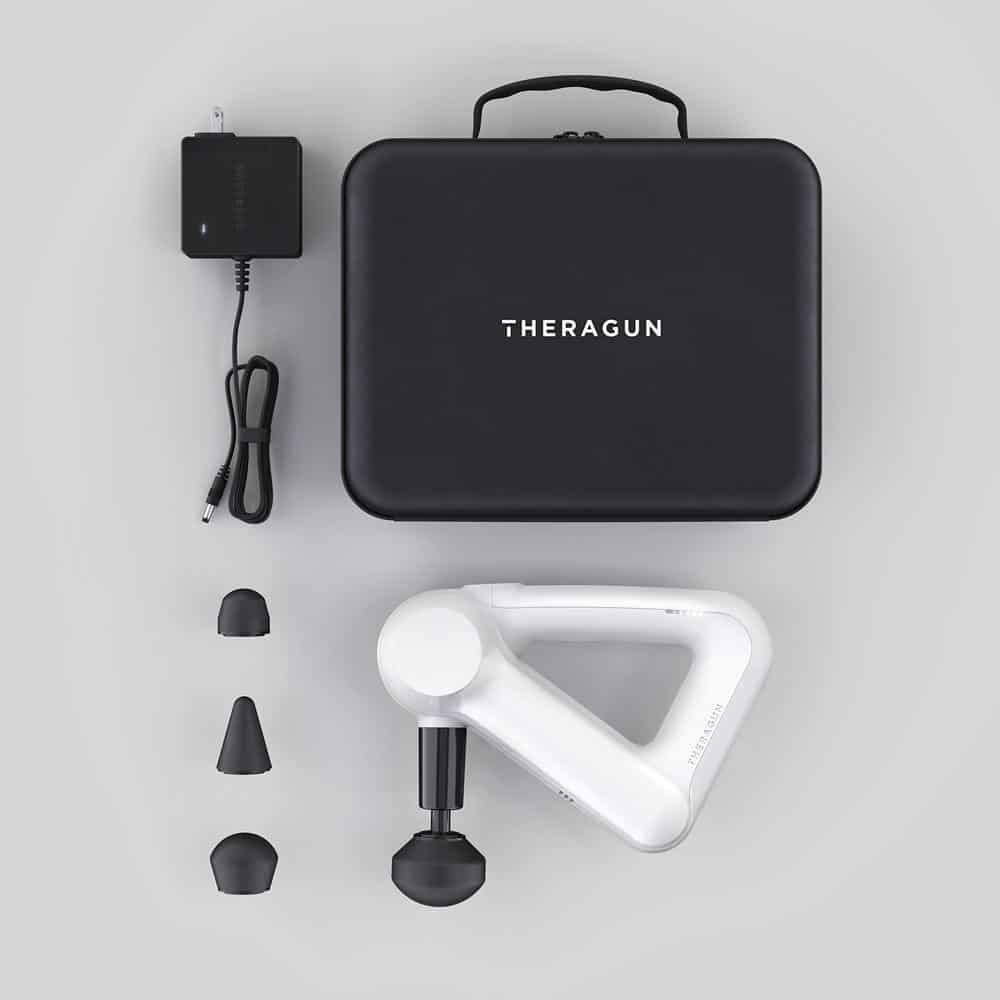 Theragun G3Pro
The Theragun G3PRO offers all of the same advantages as the standard G3, although it also provides quite a few extras. As such, it could be the better-recommended choice for more active athletes. One of the more significant benefits is that it features more hygienic antimicrobial pro attachments than its predecessor.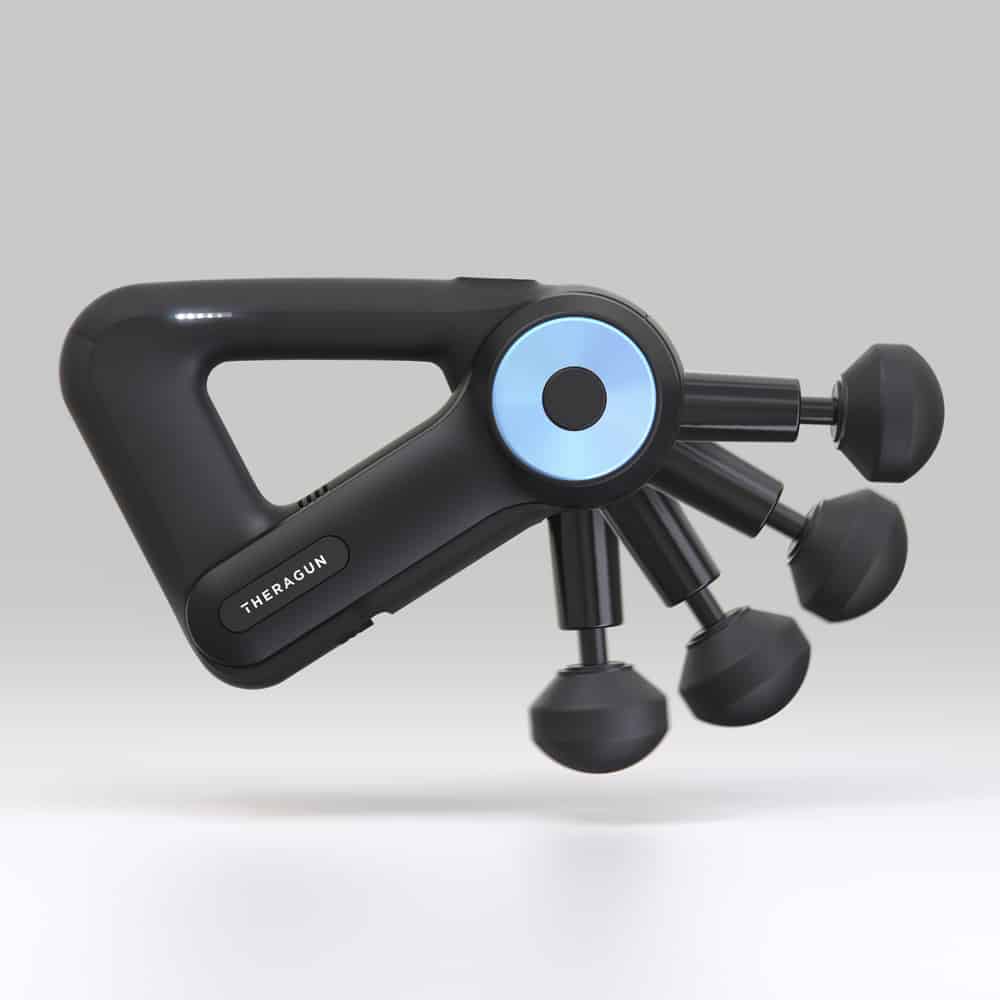 This should mean that there's much more customizability on offer for your massage. An adjustable arm has also been added, which means that you should be able to reach many more areas than the standard Theragun G3. This could prove to be quite an added benefit if you need to use it on parts of your back and shoulders.
The G3PRO includes 6 attachments: dampener, cone, thumb, standard ball, wedge, and large ball.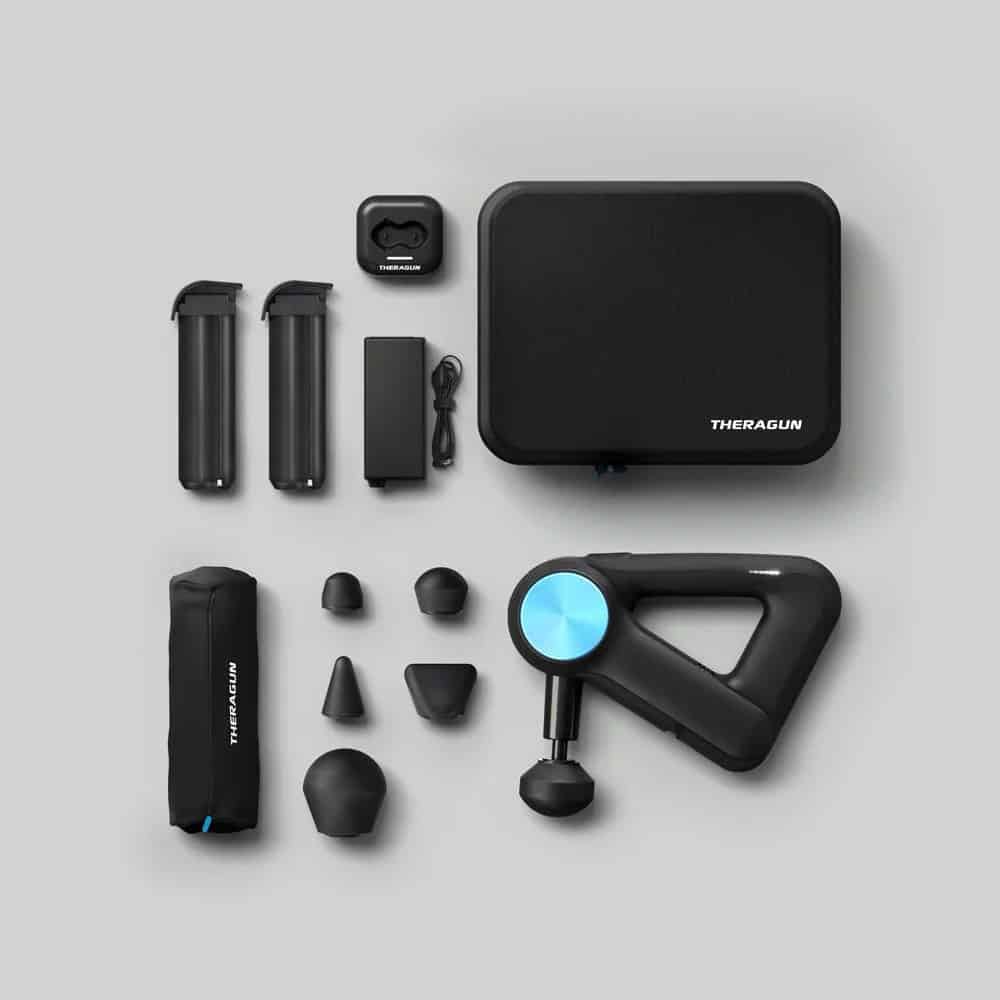 Hyperice Hypervolt
The Hyperice Hypervolt has a few specific features that you might find attractive.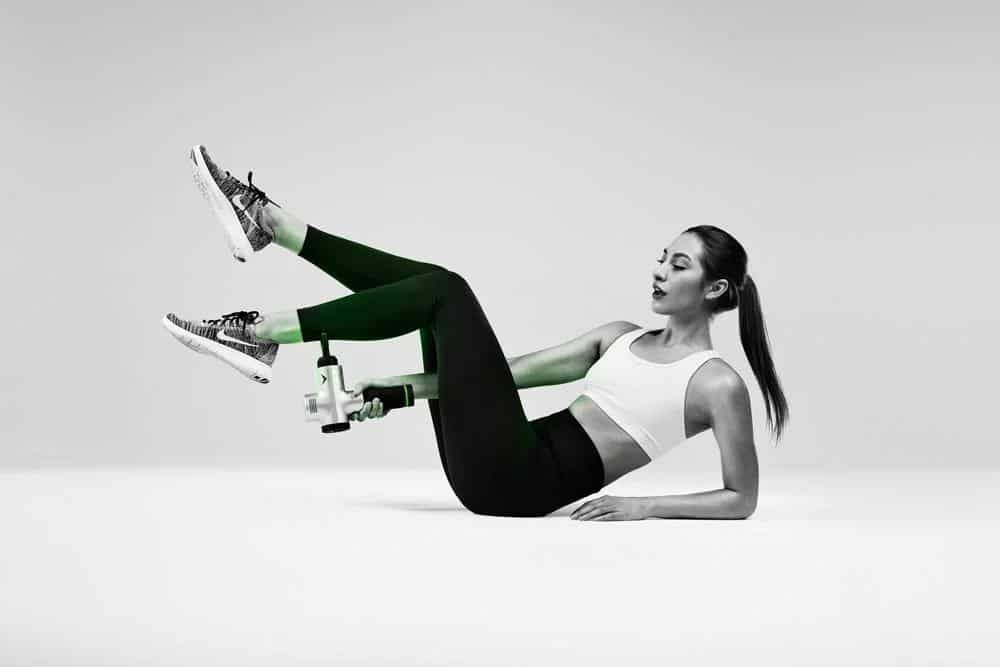 The first is that it has three speed options to choose from, which should mean that you'll be able to find the right one for you. Coupled with this are four interchangeable head attachments, which should enhance the customizability significantly.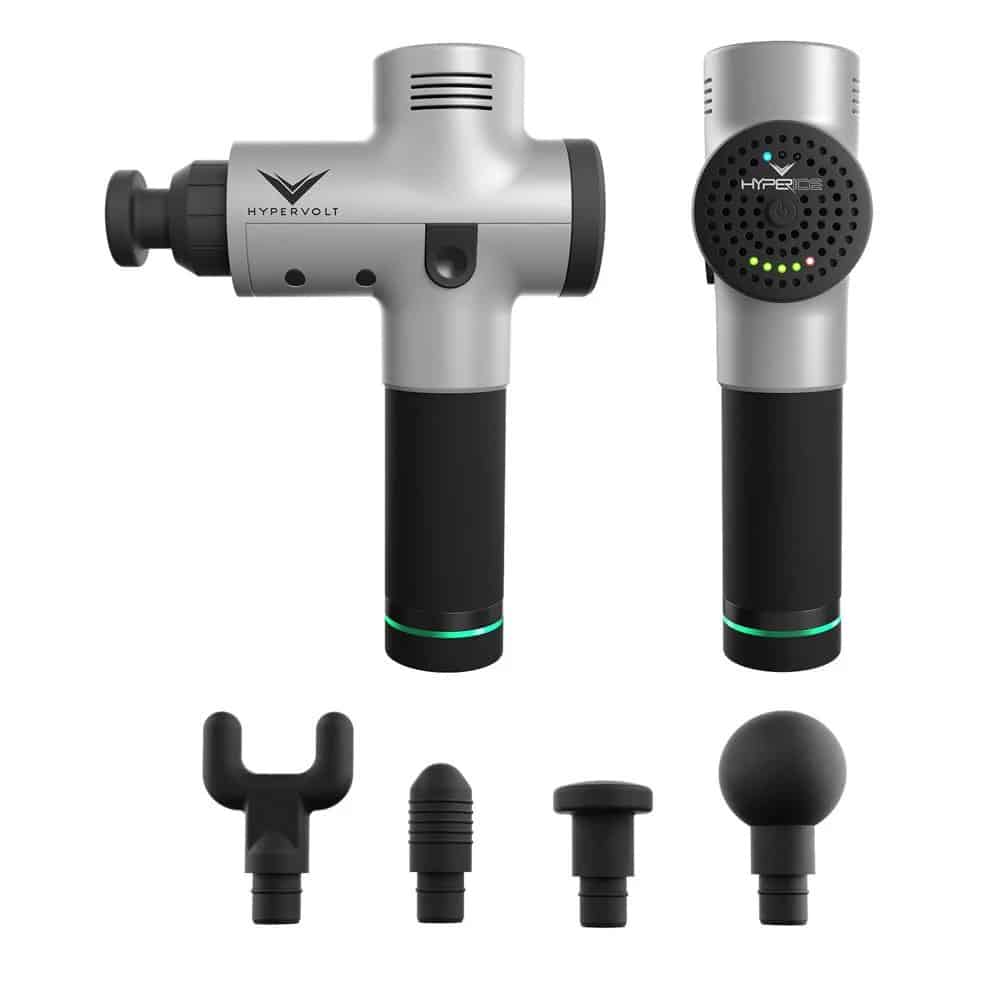 Lastly is the fact that it's a lightweight and compact choice, which should mean that you'll be able to use it almost anywhere while also being incredibly precise.
Hyperice Hypervolt Plus
The Hyperice Hypervolt Plus has quite a few noticeable features to capitalize on and goes somewhat farther than its standard alternative.
Most importantly it has about 30% more power than the non-Plus model.
Another benefit is that it can last up to two hours before needing to be charged again. This could be much longer than many other massagers, so you shouldn't need to charge it too often between workouts.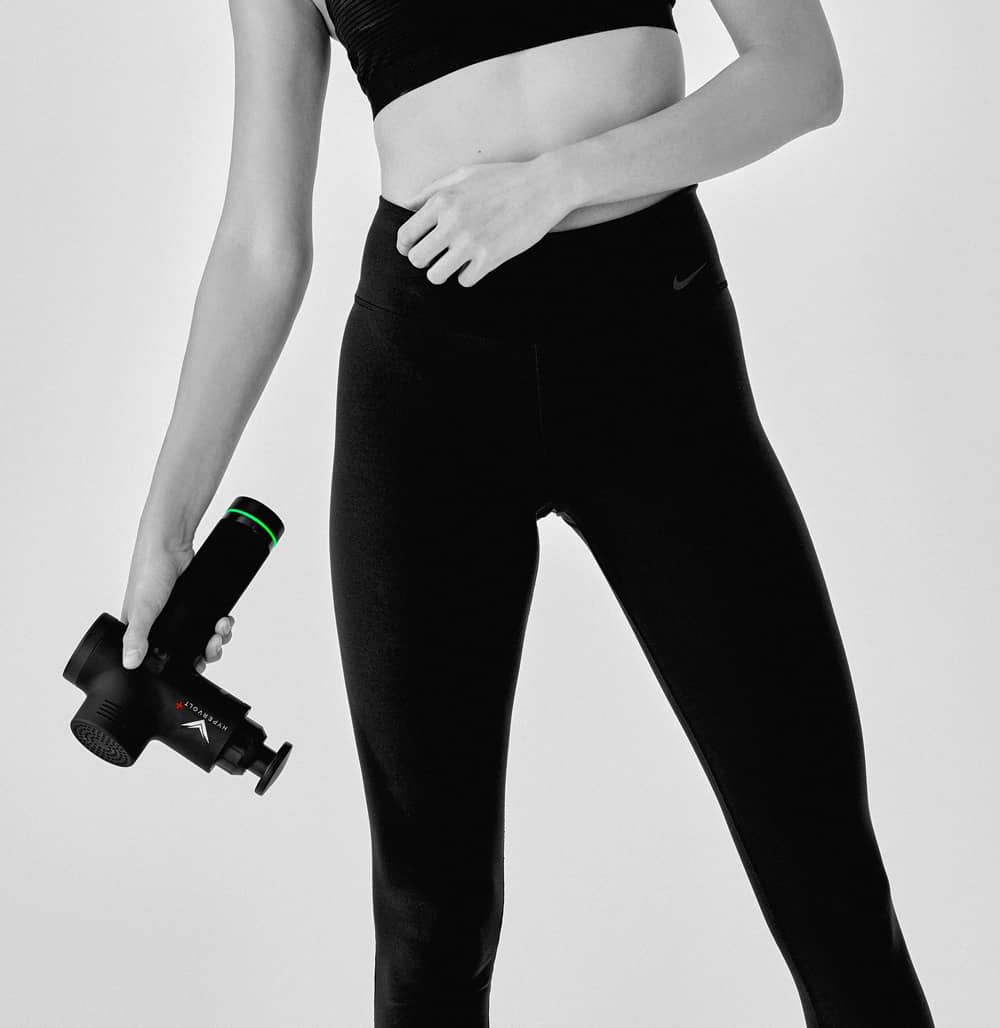 The massager is also much quieter than many others on the market, so you could be able to use it almost anywhere without disturbing anyone.
It also includes five interchangeable attachments to choose from. While this is a decent number of options, it's less than seen with some other options.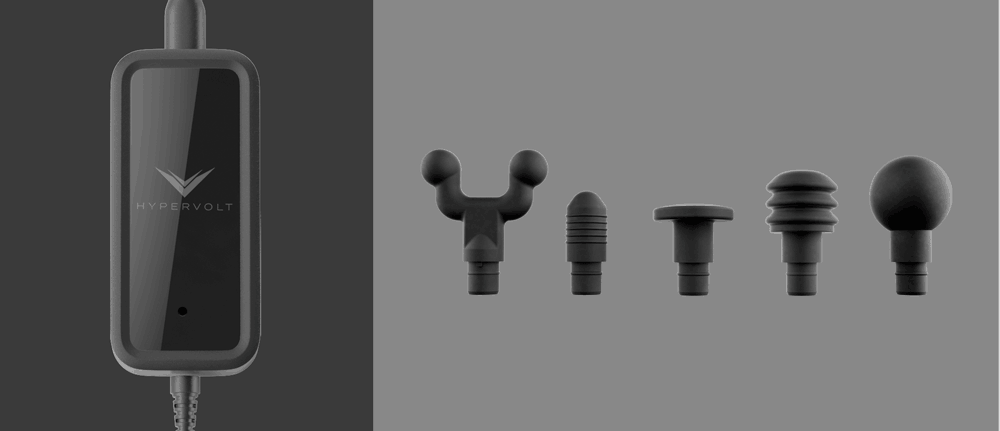 Buyer's Guide to Percussive Massage Devices – In Summary
With all of the potential advantages that percussive therapy can offer before and after a workout, it's easy to see why it's become popular. While each of the above devices may have some minor flaws, these pale in comparison to the benefits that they'll offer. As such, they can be well worth the investment, with this paying off considerably more over time.
Need more? Check out mobility and recovery accessories from Rogue.
References
https://www.fab-ent.com/percussive-massage-therapy/
https://breakingmuscle.com/fitness/foam-rollers-dont-work-understanding-myofascial-release
https://evolve-mma.com/blog/heres-how-percussion-therapy-boosts-muscle-recovery-and-ignites-athletic-performance/
https://mindbodypal.com/what-is-percussion-massage/
Photo Credits
We are an affiliate of Rogue Fitness, American Barbell, and Rep Fitness. If you purchase equipment after clicking links in this article we receive a small commission at no additional cost to you. This helps us bring you great info about these products.
All Rogue Fitness product imagery is property of Rogue Fitness, and provided by Rogue Fitness.
This website is not affiliated or associated with CrossFit, Inc. CrossFit is a registered trademark of CrossFit, Inc.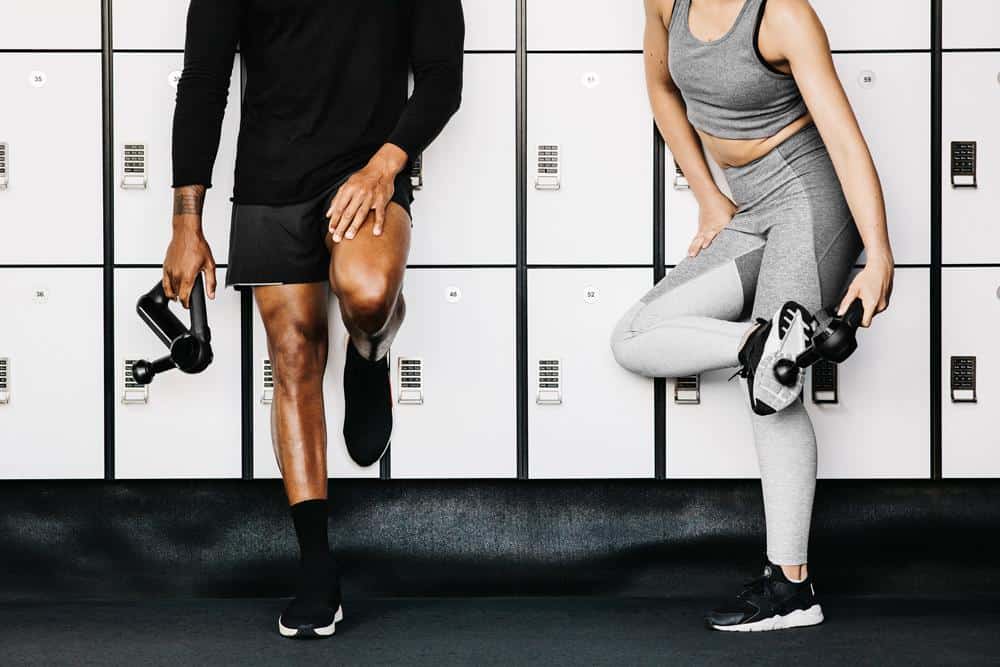 Tim is the founder of FitAtMidlife.com – an avid gym rat for 30+ years, he's a reviewer of many, many shoes – and founder of the Speed Bag Gathering – the world's only gathering of speed bag punching enthusiasts.  See more gym reviews at Tim's YouTube channel.